If you're up for a challenge and want to tackle a more difficult hike, I suggest hiking from Pen Mar Park to High Rock, the highest point on the AT in Maryland. I'll admit that the entire 40-plus miles of Appalachian Trail in Maryland are considered easy hiking when compared to the terrain of the entire trail. Compared to other trails in the region, however, I consider some sections of the AT in Maryland to be moderate to difficult. You can even hike 0.2 miles north and carefully cross the railroad tracks to reach the Maryland-Pennsylvania border — if you wanted to say you began your hike at the Mason-Dixon Line.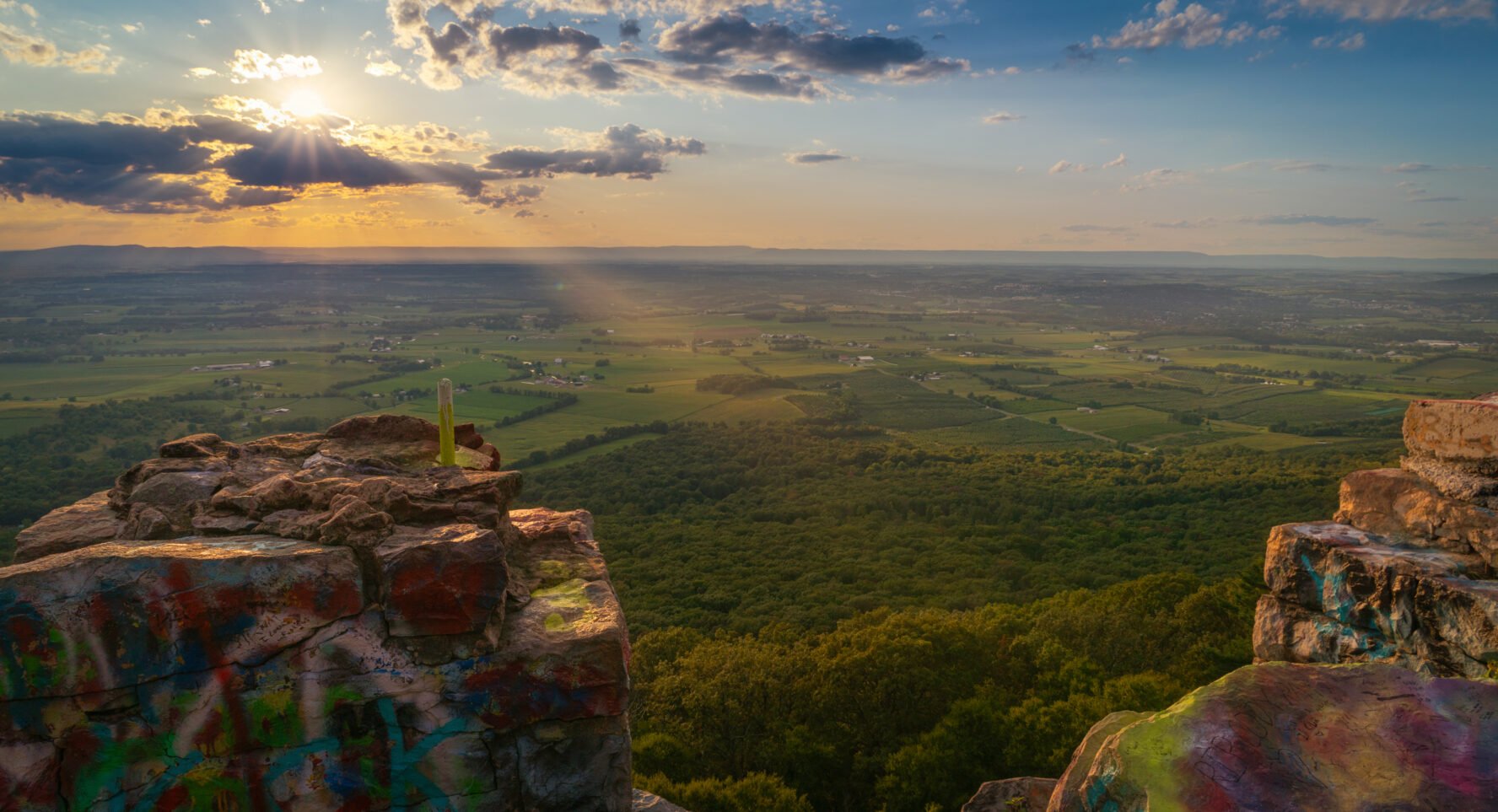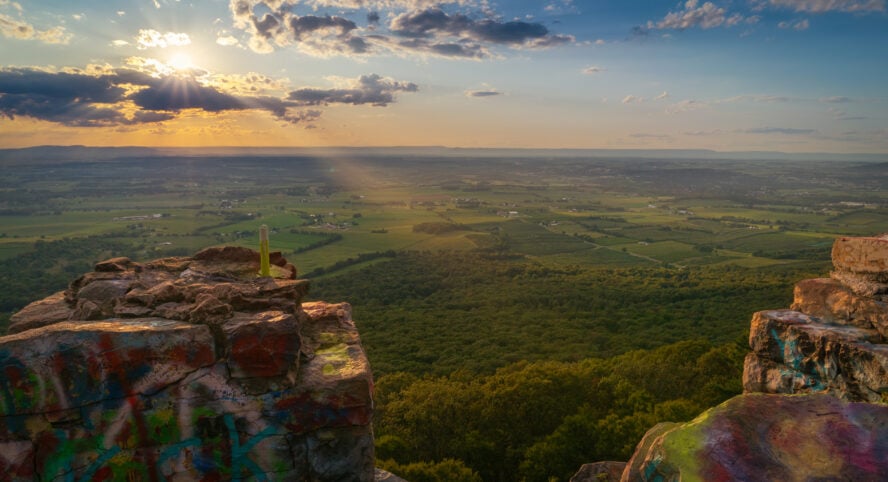 Why I recommend hiking this section of the Maryland Appalachian Trail
The High Rock hike begins with a beautiful view from the country park and starts out easy. Don't expect for the ease to last for long because the terrain soon turns rocky. You then follow a 500 ft ascent through a boulder field where you really have to pay close attention to the white blazes to stay on course. This section of the AT has the most elevation change anywhere in Maryland.
High Rock features a steep climb to Raven Rock and a boulder field
If you still want a good workout but you don't want to climb through the boulders, you can hike to High Rock by starting at Raven Rock and then travel northbound. Parking is available on the wide shoulders of Maryland Route 491. This hike is definitely a more scenic route to High Rock, especially if you appreciate geology. It begins with a steep climb before leveling out and includes a beautiful view from Raven Rock. You can take a side trail to see Devil's Racecourse, an impressive boulder field where you can hear the water trickling from below.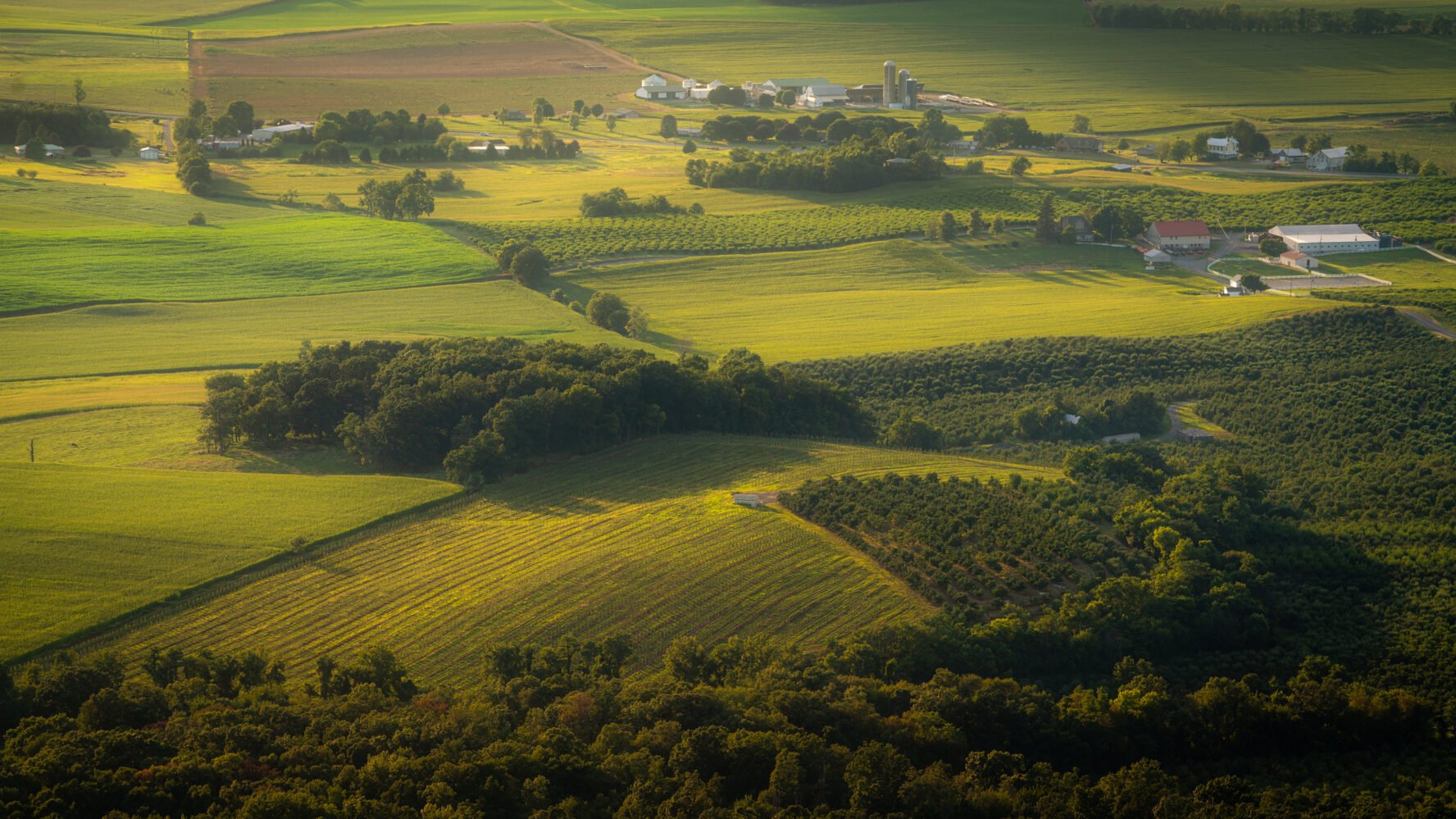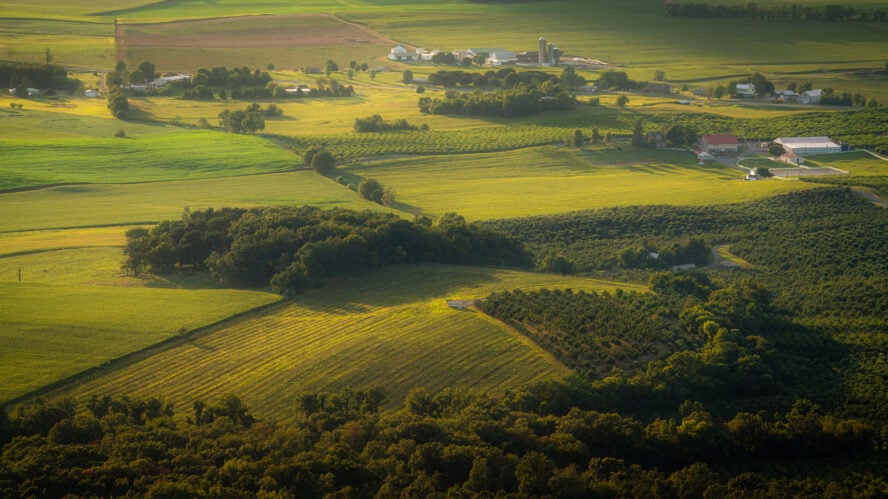 Graffiti-covered rocks at High Rock are part of the iconic AT highlights
I recommend the blue blaze trail to High Rock because it's well marked with the typical blue lettered wooden signs when traveling northbound or southbound on the Maryland Appalachian Trail. You might know about the iconic High Rock overlook because of its large graffiti-covered rocks on the Appalachian Trail. If you can get past the less-than-natural-looking spray paint, the view is really beautiful. Located on Mount Quirauk, you can see Waynesboro, Pennsylvania and the Cumberland Valley with panoramic views of rural farm fields below. Be cautious, especially when the rocks are wet, because the paint has made the rocks slippery. You won't find a barrier at the edge.
Hang gliding is a popular option at the HIke Rock hike
High Rock was once a popular hang-gliding launch site that can now be glided via permit only. The overlook can get crowded because of vehicle access direct to High Rock, but I find the satisfaction of hiking so much better! If you're camping or having someone shuttle you from High Rock to your starting point, plan to be there at sunset. I find there's nothing like it!