5. Bunsen Peak in Mammoth Hot Springs
The hike to Bunsen Peak is filled with view after view of some of Yellowstone's best features. On this relatively short hike, you'll see Mammoth Hot Springs, Swan Lake Flats, Gardners Hole, the Yellowstone River Valley, the Gallatin and Washburn mountain ranges, Glen Creek, the Golden Gate Canyon, and an abundance of wildlife. The last half-mile is a steep push, but one worth the panoramic views at the top.
.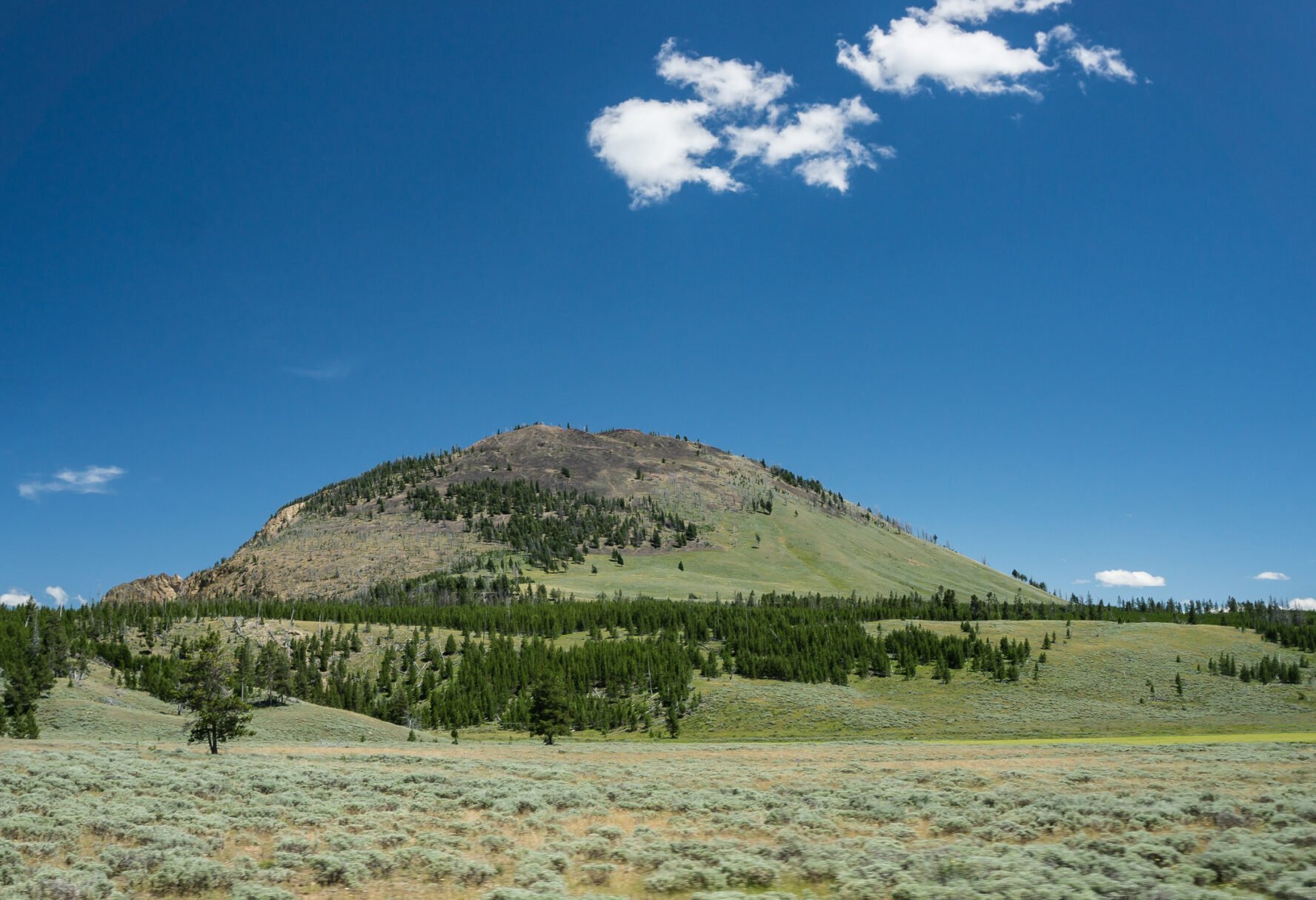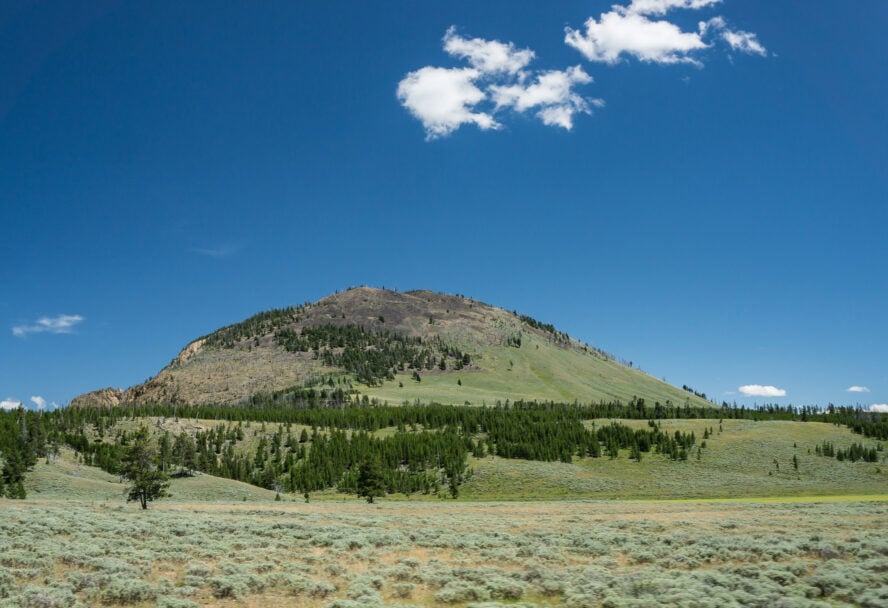 A steep final push to panoramic views
As you begin, you'll walk through sagebrush covered hillsides with views of the Grand Loop Road winding through the Golden Gate Canyon. As you make your way, you'll travel through sparse, new growth forests still remnant of the 1988 fires. After around a mile in, you'll see Swan Lake Flats, with Electric Peak and the Gallatins off in the distance.
You'll continue to trek upwards, through standing dead trees, until you make a sharp turn at Cathedral Rock. From here, it's loose rock and steep switchbacks until you reach the exposed and windswept peak another half-mile up. If you're lucky and left early enough, you'll have the place all to yourself.
Doing this as a morning hike is your best bet; not only will you get better photos of Swan Lake Flat and the Gallatins, but you'll also beat the risk of mid-afternoon thunderstorms which can make descending difficult.