Bridalveil Falls is one of the most prominent waterfalls in Yosemite Valley and also one of the easiest to access (bonus!) which is why it's one of the best hikes in Yosemite. At 620 feet tall, Bridalveil is different from most other Yosemite waterfalls because it doesn't have a direct drop from a glacier-carved hanging valley. Instead, Bridalveil drops at a curve, looking like a streaming veil (hence the name). It's often the first waterfall you see as you drive into Yosemite Valley. Unlike many waterfalls in Yosemite Valley, it runs year-round.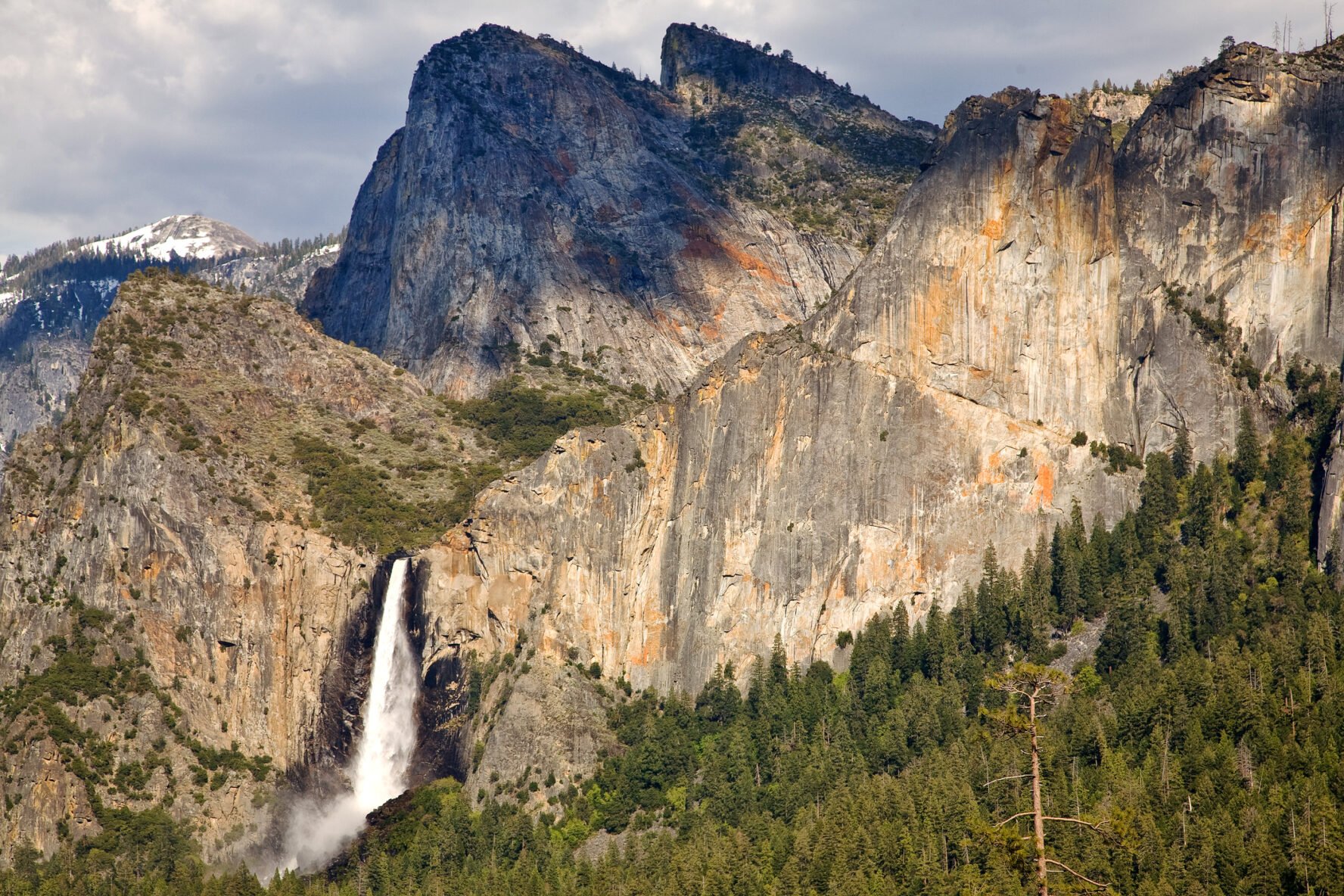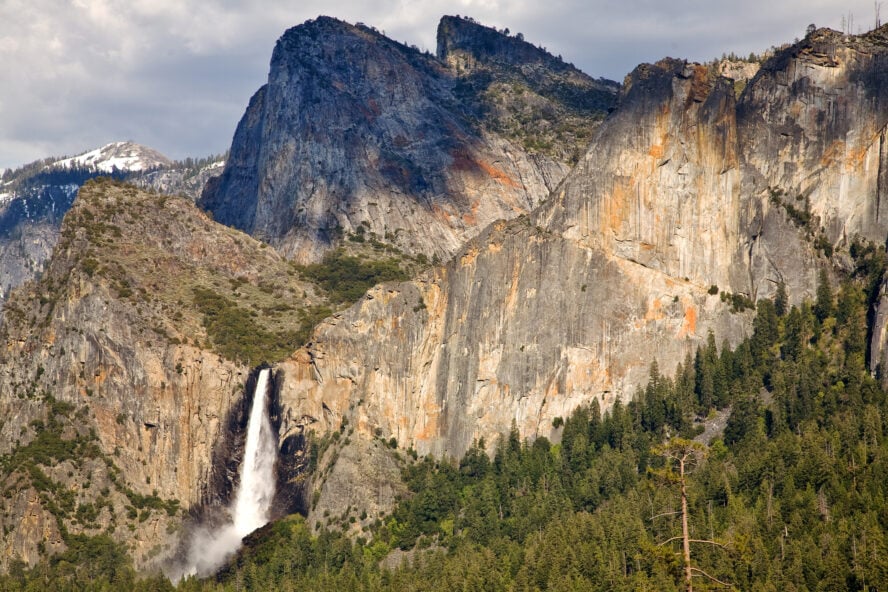 Enjoy the windy views and cool off in the mist of Bridalveil Falls
On a windy day, the water on Bridalveil appears to not even hit the ground, moving almost horizontally at times. For that reason, the Ahwahneechee Peoples that are native to the valley called it "Pohono," meaning "Sprit of the Puffing Wind." This is a neat natural phenomenon, so if it's windy, it's well worth seeing.
If you're wondering, "can you day hike in Yosemite?," the answer is a resounding "yes!," and Bridalveil Trail is one of my top choices for shorter day hikes in the park. It's a short quarter mile from the parking area to the base of Bridalveil Falls. I like to visit these falls on a hot day because it's a short walk and the mist of the hike is refreshing. Kids may enjoy playing at the rocks at the bottom and observing pools of water (I certainly did as a youngster). Watch them, though, as the river can be swift and the rocks slippery. This hike can get crowded. Early morning and evening see the fewest visitors.