Aruba is also called "One Happy Island," and while I haven't made it there yet, it's always been on top of my kitesurf bucket list. The locals are friendly, life is laid-back and easy, the weather is warm all year round, and the wind statistics will make your kite heart jump higher! As Aruba is a luxury-travel destination prices are higher, but there are all kinds of different accommodations.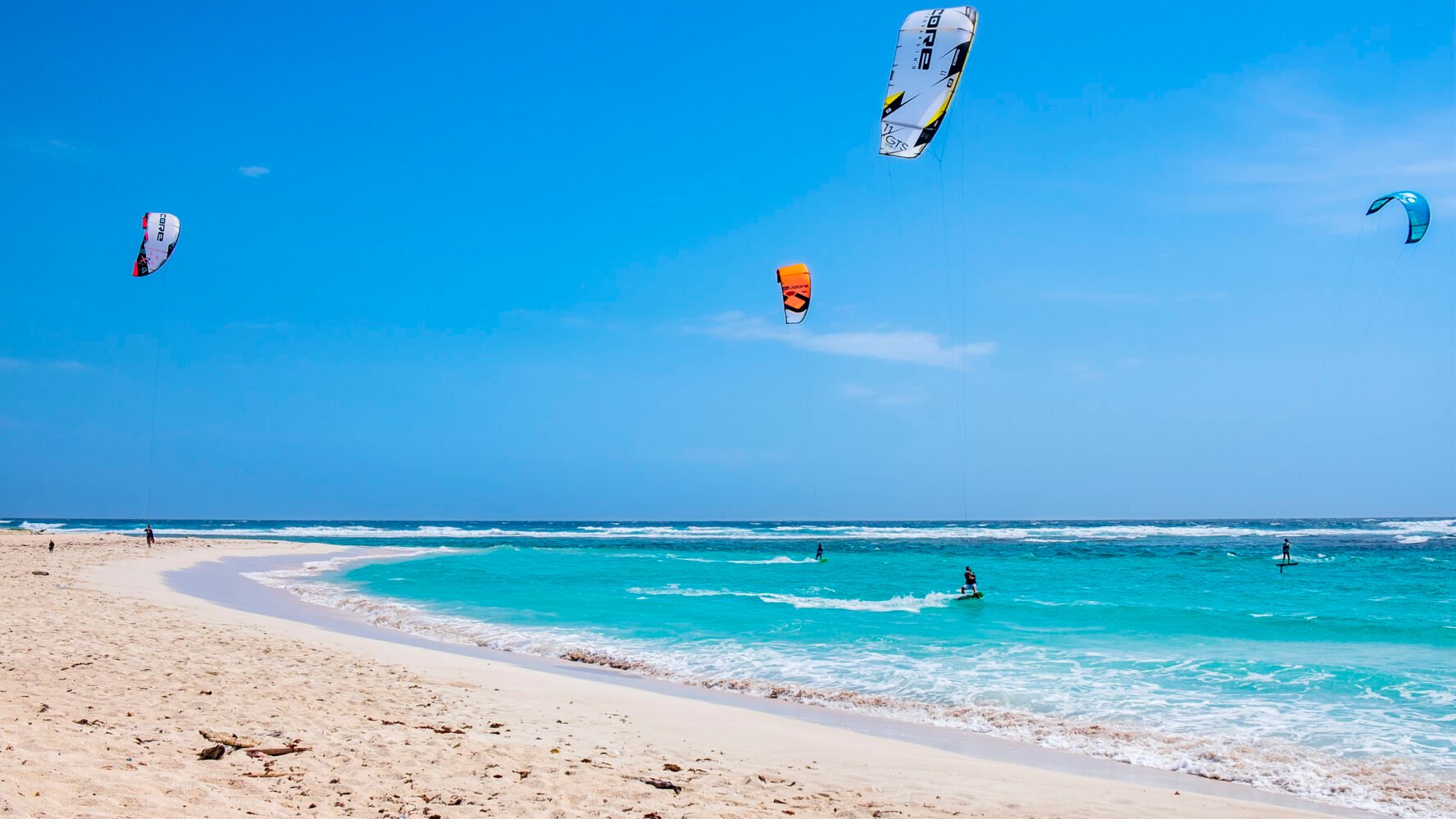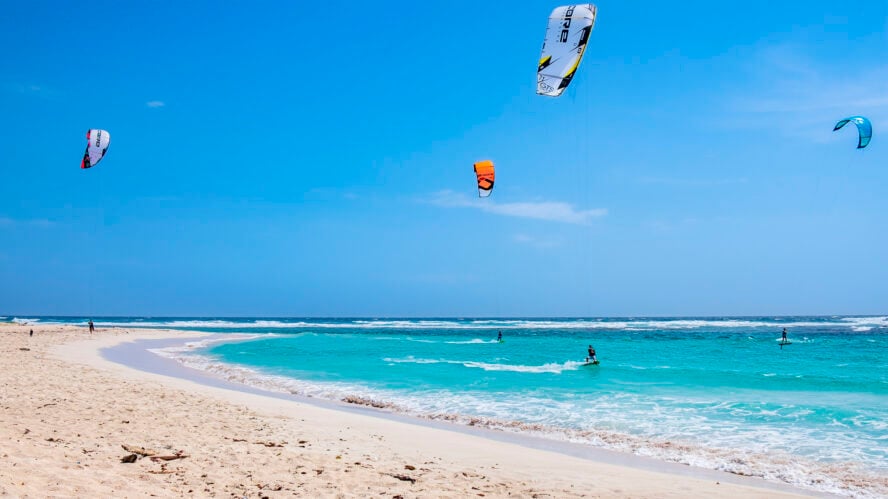 The wind is stable in Boca Grandi (and it's not overcrowded)
Boca Grandi is an absolute beauty with its white dunes, lush, green vegetation, and crystal-clear turquoise water. I can't wait to shoot some pictures when I finally visit. The bay itself doesn't have any infrastructure, so bring your own water and food. Unlike the other spots on the island with off-shore wind (and because of gusty yet flat conditions) Boca Grandi has super stable wind due to the onshore wind that hits this 700m-wide bay. The bay is a bit protected from the reef but conditions are still rougher than other spots. You'll mainly spot locals kiting in the early morning or evening. There are some places to stay close to Boca Grandi, restaurants and shops are farther away than if you stay elsewhere.