Small villages merged together into an MTB superpower
The municipality of Anniviers was officially created in 2009, when six smaller villages situated in the Val d'Anniviers (the valley of Anniviers) merged into what is now the third largest municipality in Switzerland. Lucky for us.
Today, the Val d'Anniviers holds over 200 kilometers of top-tier track, from crazy fast downhill sections up in the mountains, through smooth open stretches on flowing slopes to technical forested singletrack that's incredibly fun to ride. The trails here are so good that the valley is home to the Grand Raid BCVs, the biggest mountain bike race in Europe.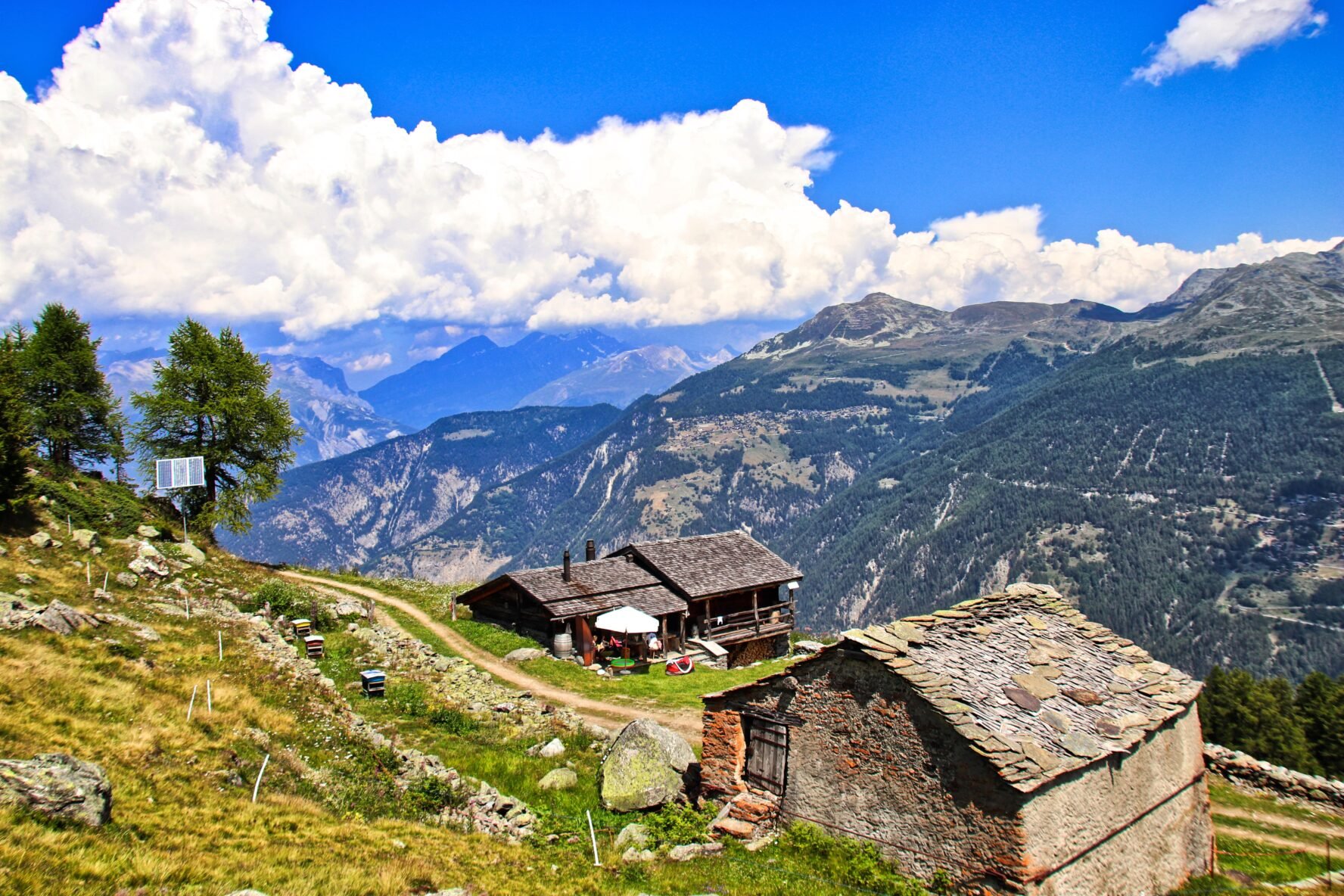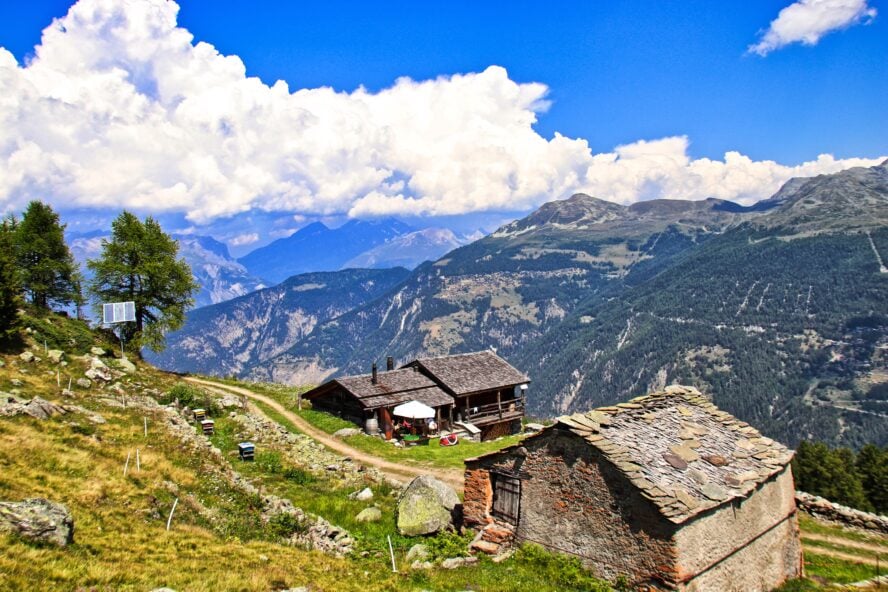 It's no wonder the pros flock here every year to race at breakneck speed. The Anniviers is renowned for its diverse array of trails accessible by both funicular and PostBus. In addition to the natural trails, there's the bike park in Saint-Luc, with plenty of berms, jumps and rollers. It's got over 500 meters (1,640 feet) of vertical drop on its three downhill MTB trails.
The village of Zinal is another one of Anniviers's hidden gems I enjoy coming back to because of the great lift access. There's just so much stuff to do in the valley. We always like to spend the night here and enjoy ourselves, soak up the scenery as much as possible and explore the area for new trails.
The whole experience is just epic—wherever you go, you've got these massive snow-covered peaks following you. I mean, it's the Alps we're talking about! Nothing really compares to it.