8. Stairway To Heaven (the Haiku Stairs)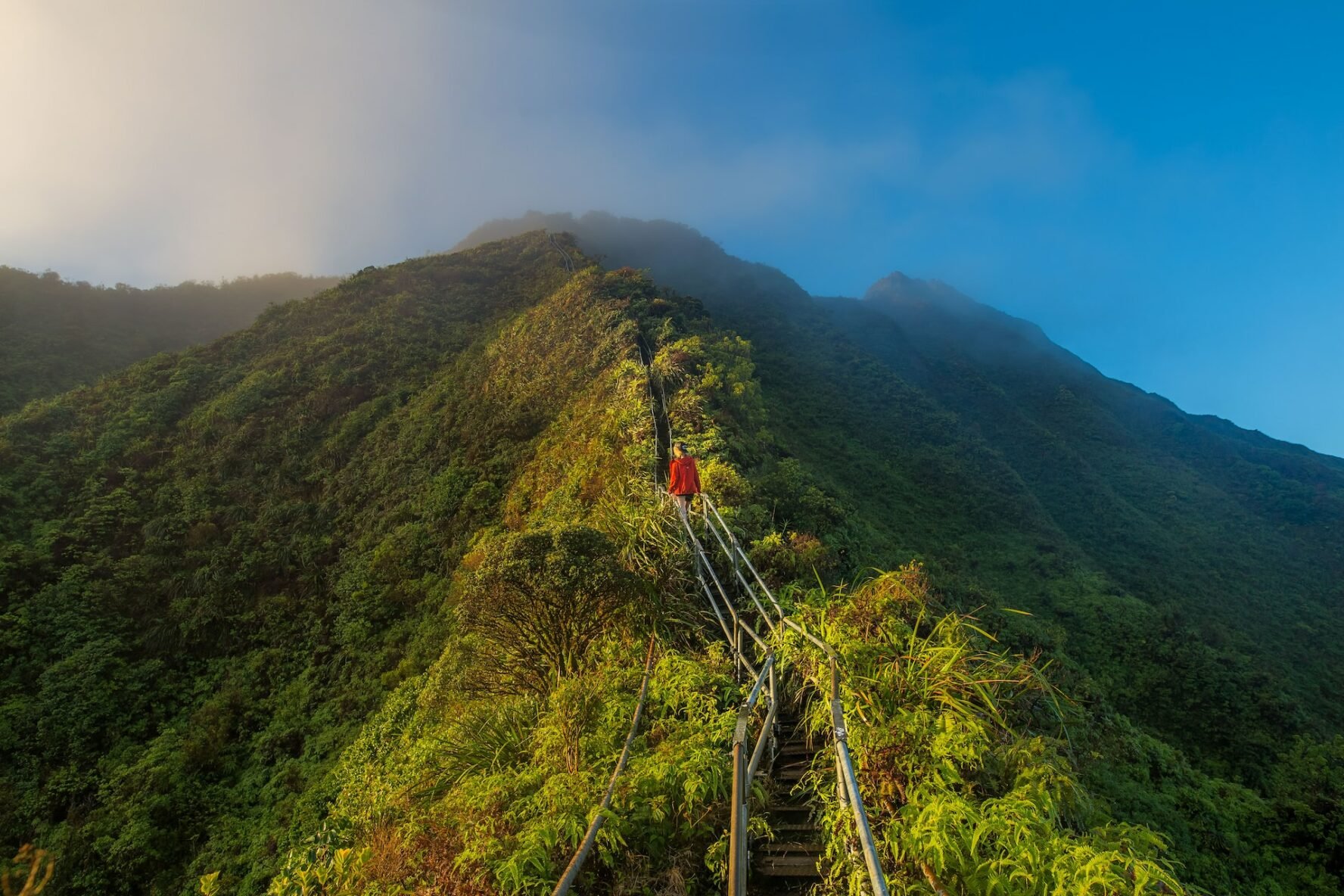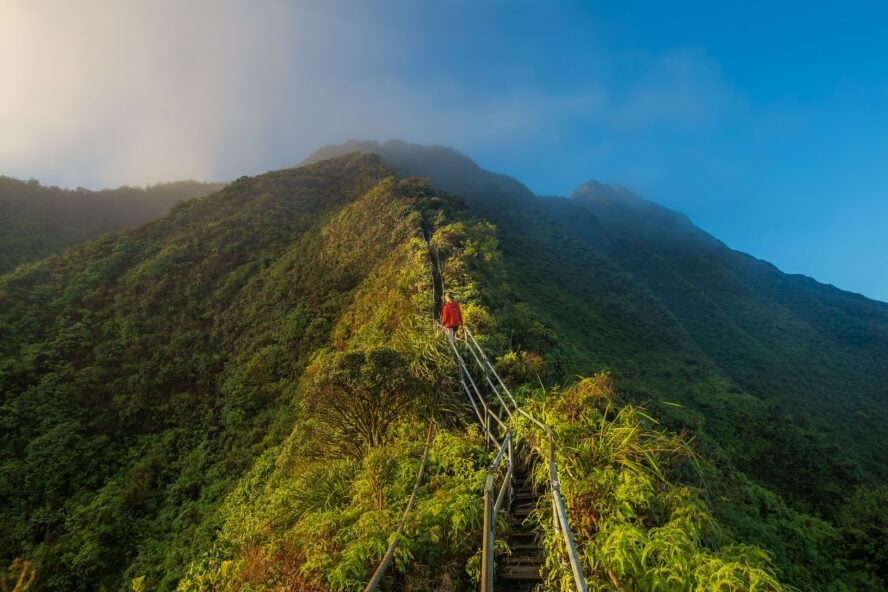 Stairway to Heaven (AKA the Haiku Stairs), one of the most photographed trails in all of Hawaii, is renowned for its beauty and the air of danger that surrounds it. Originally built in 1942 by the US military for transmitting radio signals to ships in the Pacific, these 3,922 stairs make their way up a steep mountain ridge.
Access has been prohibited since 1987 due to safety concerns, but local hikers and daring tourists continue to bypass the guards, risking heavy fines for trespassing in the residential area where the trailhead's located.
The back route to the viewpoint via the Moanalua Valley Trail (not hiking up the actual stairs) is a legal and more challenging alternative. Rocky, overgrown in places, and frequently muddy, this 10.5-mile out-and-back trek features multiple sections with rope climbs and very steep ascents. Hiking it will take you to the same viewpoint as the actual stairs would. Note that this route is not really permitted either. At one point close to the stairs, the police can fine you even if you're not on the steps because you are trespassing on private land.
There have been talks about tearing down the stairs, which could be more costly than simply repairing them. I think the stairs should be restored and opened to the public, possibly for a small fee. If you're a first time visitor, I suggest taking the legal route to avoid risking a run-in with the cops and a $1,000 fine. Also, please be respectful of the locals—don't jump over their fences and cause trouble.