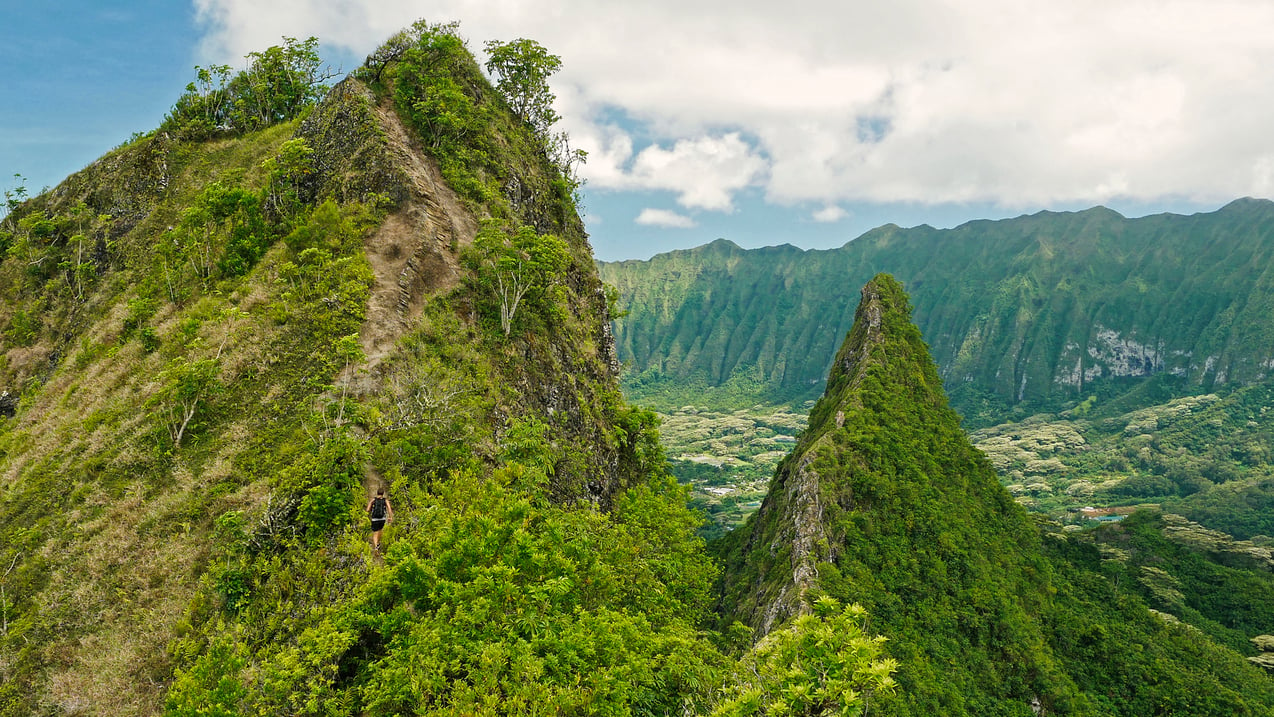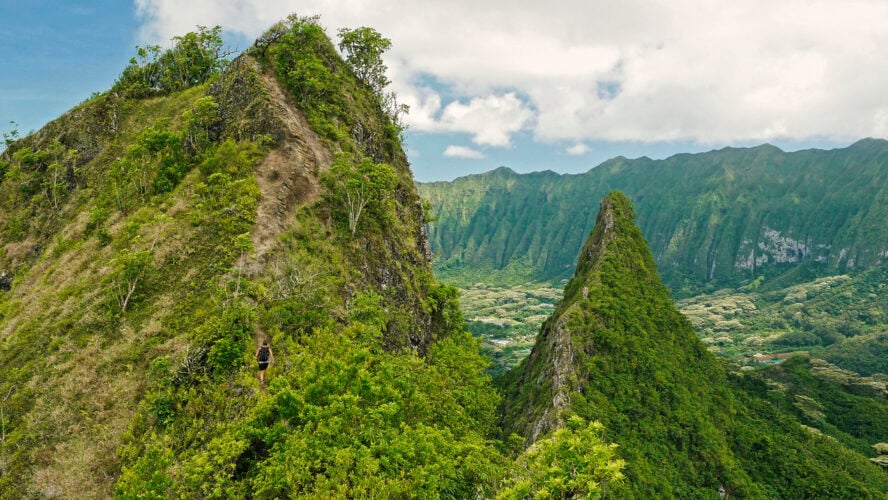 The Olomana Trail, also known as the Three Peaks hike, might just be my favorite of them all. Traversing the narrow Olomana, Paku'i, and Ahiki peaks, it feels like three different challenges rolled into one. As you go up in elevation, the trail gets more scrambly and technical.
You start off in a muddy jungle and reach the first peak, which offers views of the windward side of the island, including Lanikai Beach. The hike to the second peak takes about 10 minutes. 80% of people get to the second peak, then go back because it only gets harder from there.
The final section is the most technical. You have to drop down from the second peak with the help of ropes, then scale up the side of the third. It can get super narrow and the rock is often crumbly. The third peak is intimidating, but I don't want that to discourage anyone because the little extra push you might need to give your legs is 100% worth it! You can see all the way to Manana Island from the top.
Now the challenge, yet again, is going back the same way you came. That means retracing your steps on all three peaks then descending all the way to your car. It might seem daunting, but this hike is one of my personal favorites, especially for its sunrise views.