Val-David is the birthplace of rock climbing in Quebec. It has a nice Eastern Canadian feel to it and climbing here on a nice September day while surrounded by the fall colors is an unparalleled experience. About an hour outside Montreal, there is rock climbing to suit every style, from V13 boulder problems, big walls, sport climbs, to 5.14 trad climbs, it has it all. The rock is part of the Canadian Shield and very compact granite.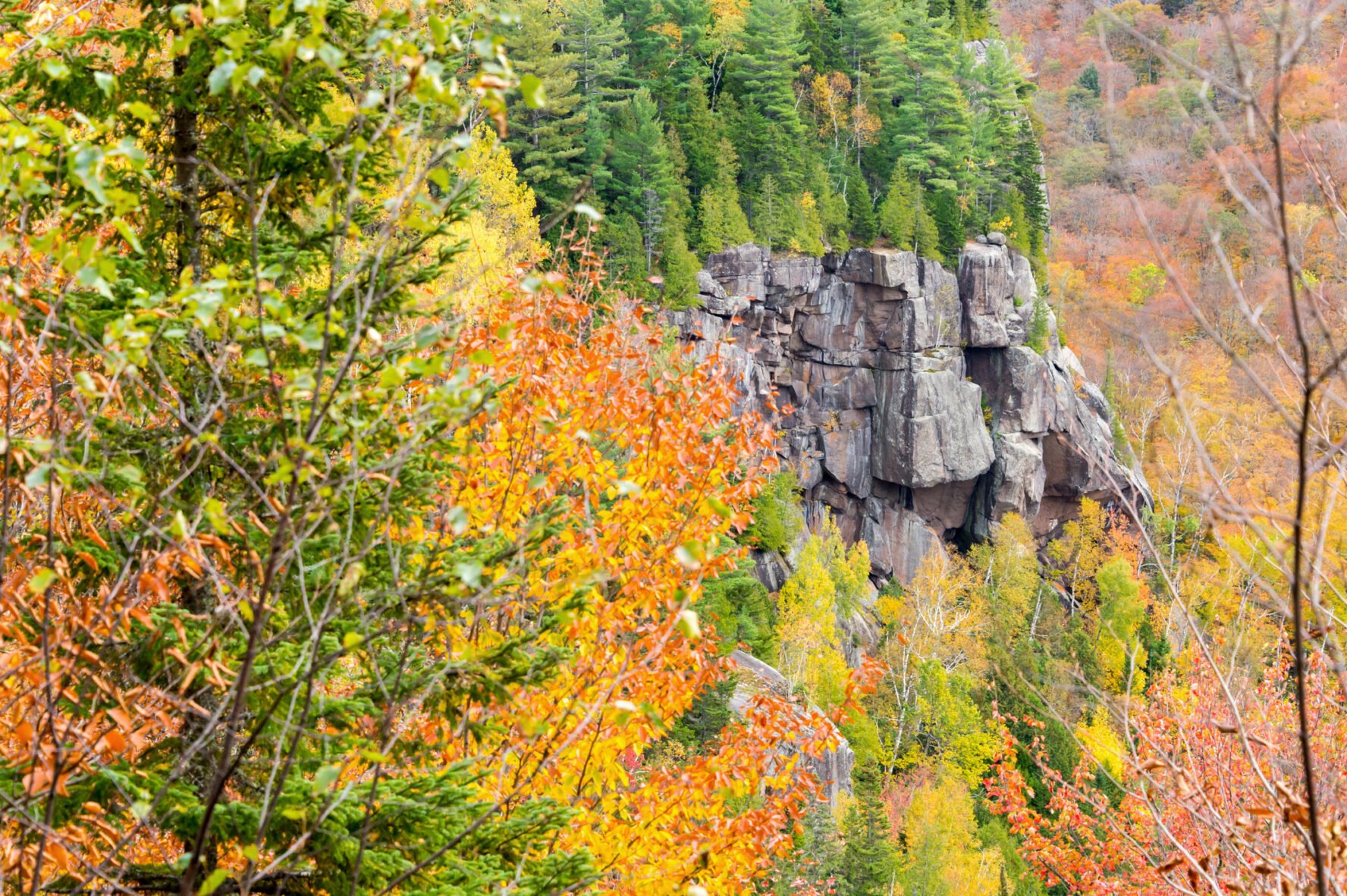 The quaint little villages that surround these cliffs are a tourist's dream, dotted with small lakes everywhere, it would be easy to rent a cabin on a lake and climb all day. How perfect does that sound?
A few classic climbs include L'amphitheatre (5.8), the Crowne Directe (5.10a), and the mega-classic, Hallucinoreve (5.11c).