Crystal Mountain backcountry is where I like to ski the most. The resort offers great lift skiing, and backcountry leans toward gladed tree skiing. Crystal isn't as high in elevation as Mt. Rainier, but it's still higher than most other spots in Washington which really helps with snow quality. Crystal tends to suit a wide range of skill sets which is why I love it for guiding. Expect a mix of intermediate and advanced terrain, but beginners won't be left out.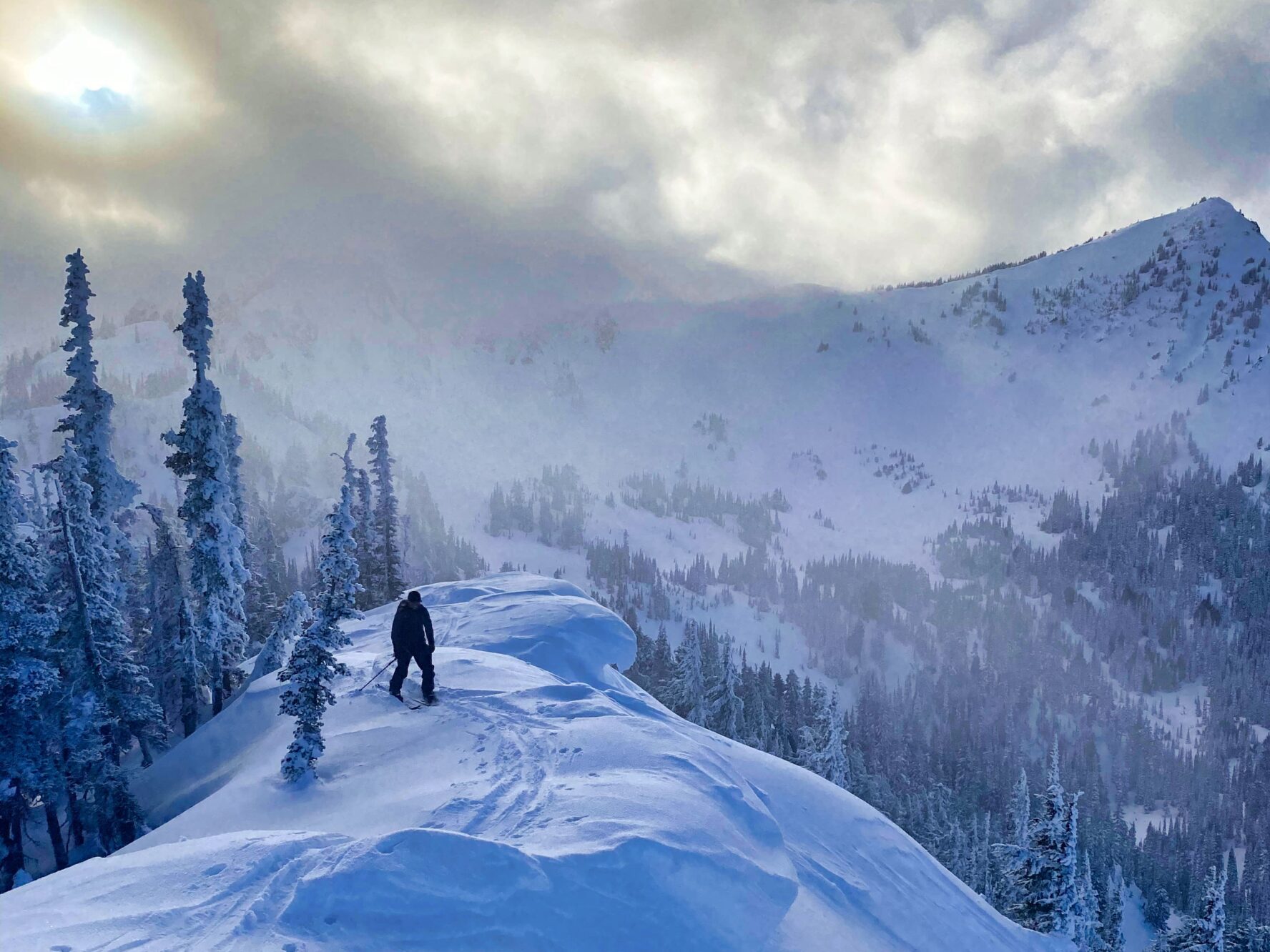 Visitors can access some of the backcountry off the lifts, but most of the true backcountry is adjacent to the ski area. Opposite the ski area across the valley is East Peak. It's one of the most common backcountry areas and a favorite of mine. Powder on this open-faced peak is especially fun to slice after storms. East Peak receives super fresh snowpack as a result. It is seeing more crowds arriving, but it's still a great spot.
Skiers enjoy more infrastructure compared to other ski areas in Washington. There's no shortage of places to grab a bite to eat apres ski. The drive is relatively easy at two hours from Seattle. Ample lodging options also make Crystal easier for clients coming from outside the region. If you're staying at Crystal, it's all practically at your doorstep.