4. Royal Arch Trail, Flatirons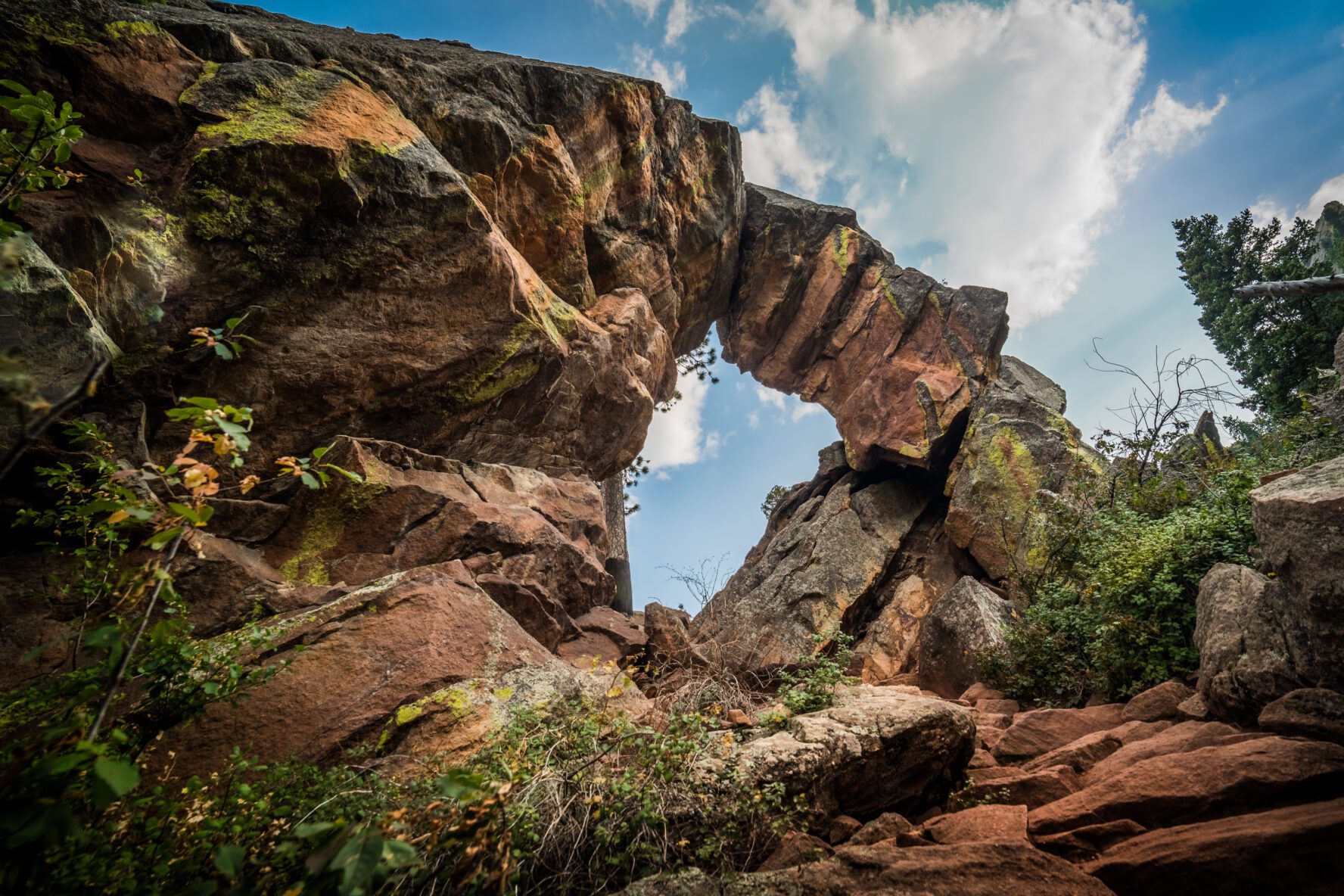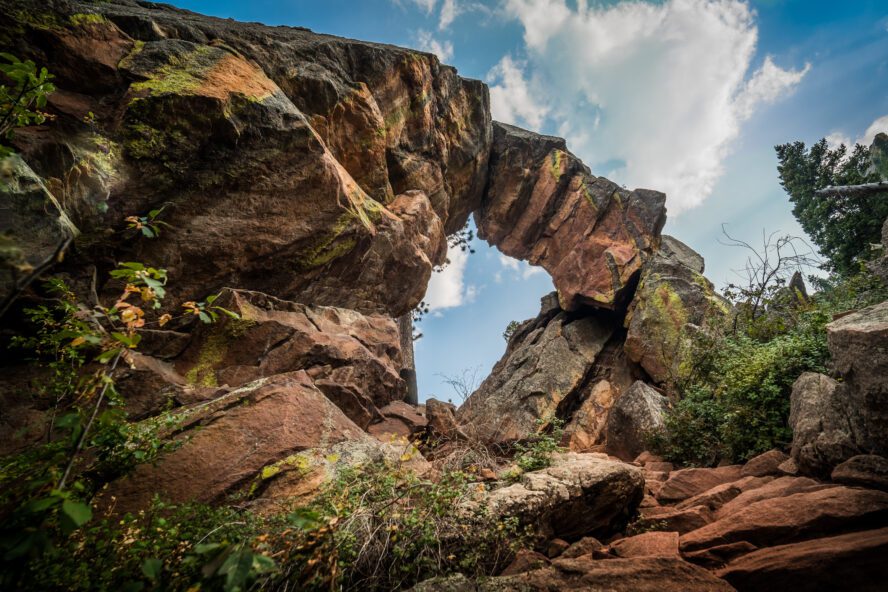 The not so flat Flatirons
Moving away from Rocky Mountain National Park, we now head south towards Boulder, where you will find the famed Flatirons. Kevin describes these as huge, plate-like rock formations that are leaning against the hillside, and at the base, you will find the Chautauqua area (pronounced shuh-TAW-kwuh). The land offers an impressive 40 miles of trails, with the Royal Arch Trail considered a staple. To hike the Royal Arch trail, park at Chautauqua Park. Here you can find bathrooms and a restaurant called The Dining Hall which has quality dine-in options including a spacious patio with a full selection of local beers and wine (après hike, anyone?)—as well as food to go.
Head up for some royal views
Hiking in Colorado never fails to surprise and this hike is no different with a spectacular natural arch at the top of the trail. From grassy meadows and into lush forest, make your way to the Flatirons, a good warm up for the steep sections to come. When you arrive at the base of the flagstone stairs, get ready to earn your elevation gain. The Flatirons also have some of
the best climbing in Colorado
. With routes for beginners and seasoned climbers, the sandstone slabs are great for moderates and epic views—especially at sunset.