4. Rocktown, LaFayette, Georgia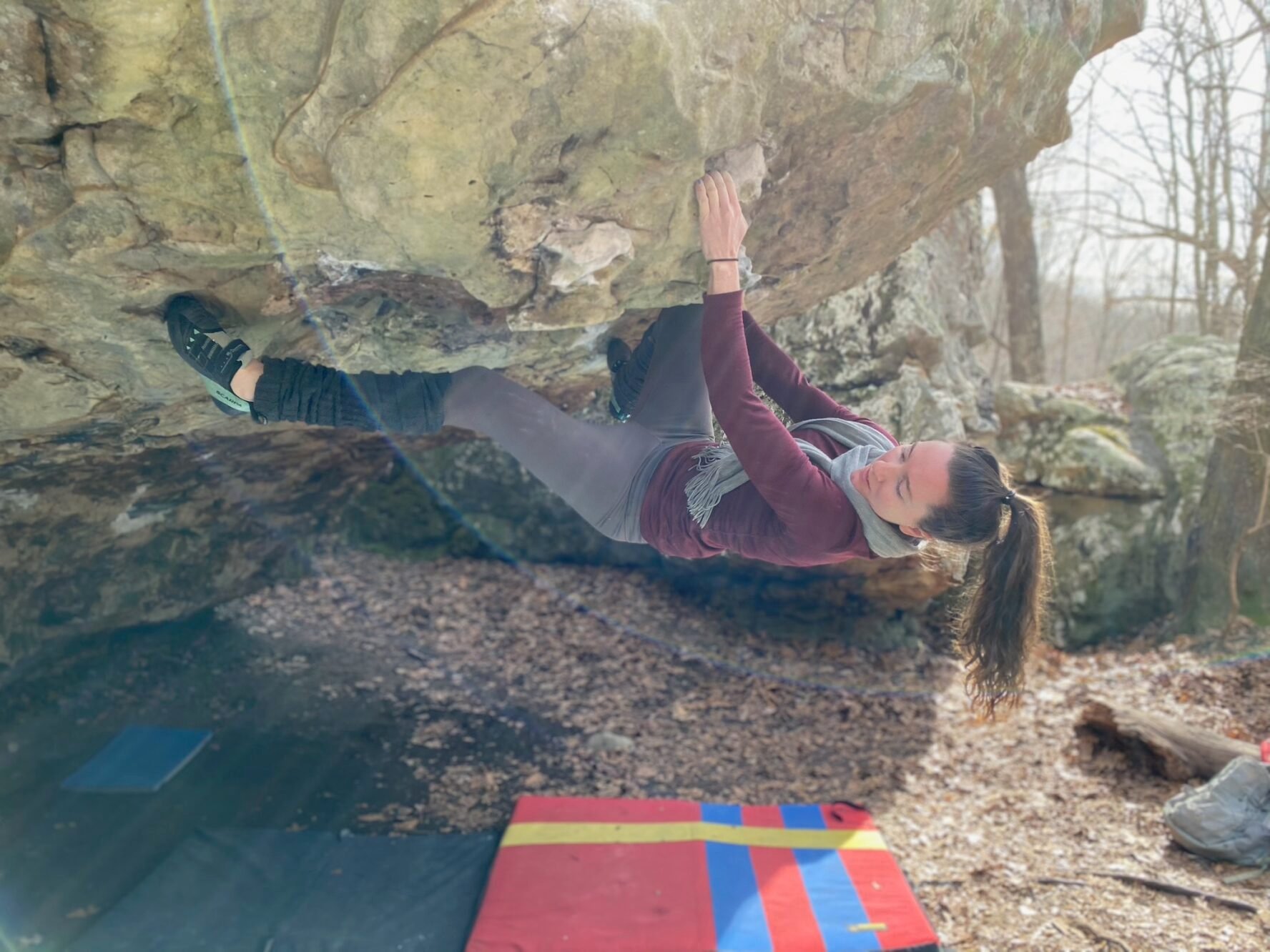 Rocktown's steep, thuggy style has made it a premiere destination for those looking to flex their muscles. Tucked back in the woods on top of Pigeon Mountain in Georgia, a 15-minute hike through remote forest takes you to an enchanting playground of huge, bulbous sandstone outcrops.
Rocktown is a great place to post up for the bouldering season
Once you purchase an annual Rocktown bouldering permit—which is actually a Georgia fishing license—it's easy to pitch a tent at the campground and stay for a month, or more. Many visiting boulderers will stay here during their Chattanooga climbing tour in order to get adjusted to the burly style.
Discover one-of-a-kind boulders in this unforgettable sandstone labyrinth
Similar to Stone Fort, Rocktown has rock features that aren't found elsewhere—at least in the U.S. Infamous boulders such as the Golden Harvest, Orb, and Comet are sought after because of qualities such as vivid yellow hues, globular slopers, steep visages, and entangled iron bands sculpted on the stone. Problems on these three boulders include classics like Golden Showers (V5), Standard Deviation (V6), and The Orb (V8).
The grading is typically a little sandbagged compared to Stone Fort. Come prepared to try-hard and be humbled on the thuggy terrain.