The Olomana Trail, also known as the "Three Peaks' hike, is my favorite hike on Oahu, traversing the narrow Olomana, Paku'i, and Ahiki peaks. I like to think of this hike as three different challenges in one. As you go up in elevation, there's more scrambling and the trail gets more technical. First, you start off in the jungle, so be prepared for the usual mud. Then, to the first peak it's a cardio workout. At the top of the first peak, you get views of the windward side of the island, where Lanikai Beach sits. This is where the feeling of accomplishment starts to creep in.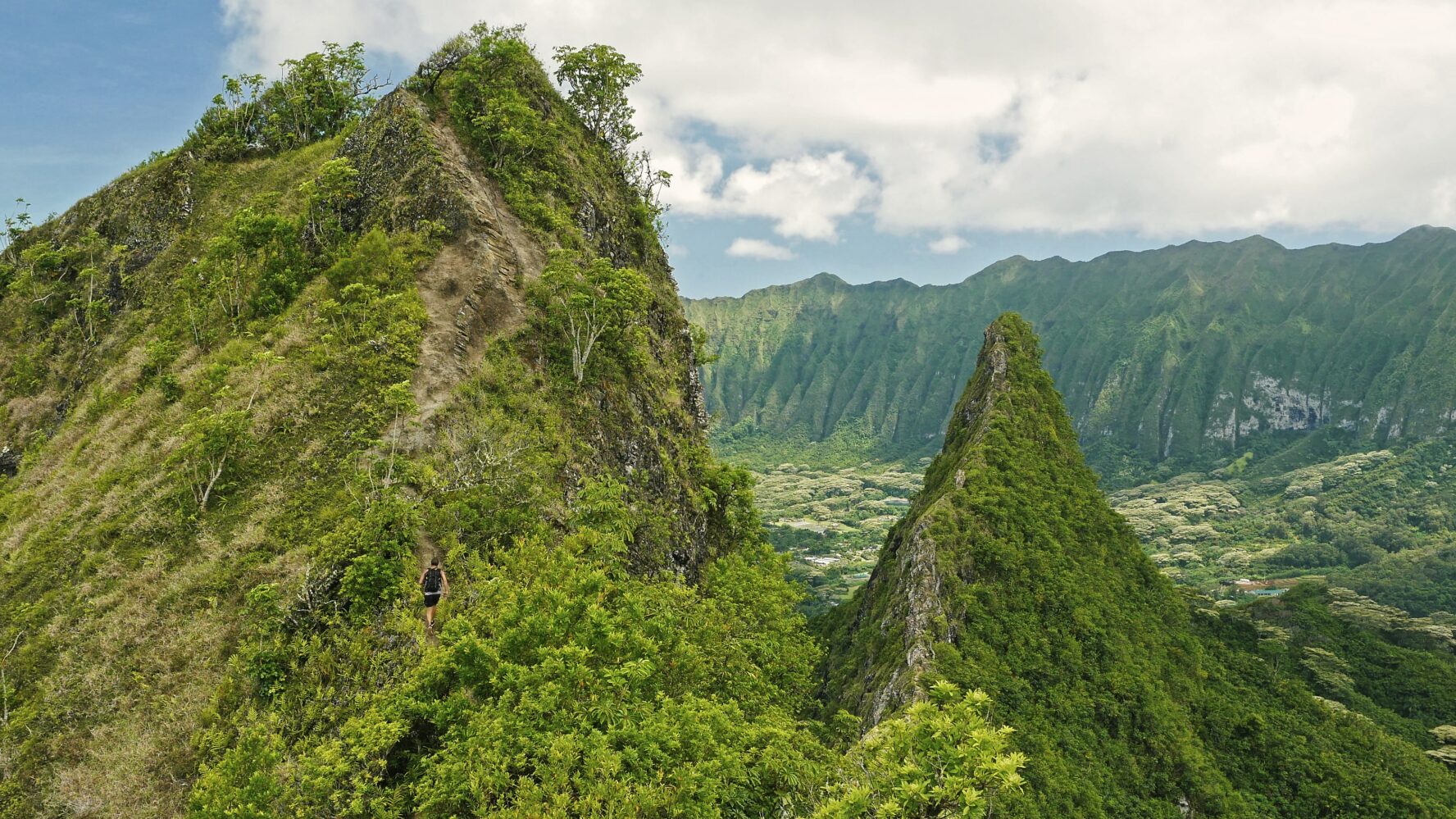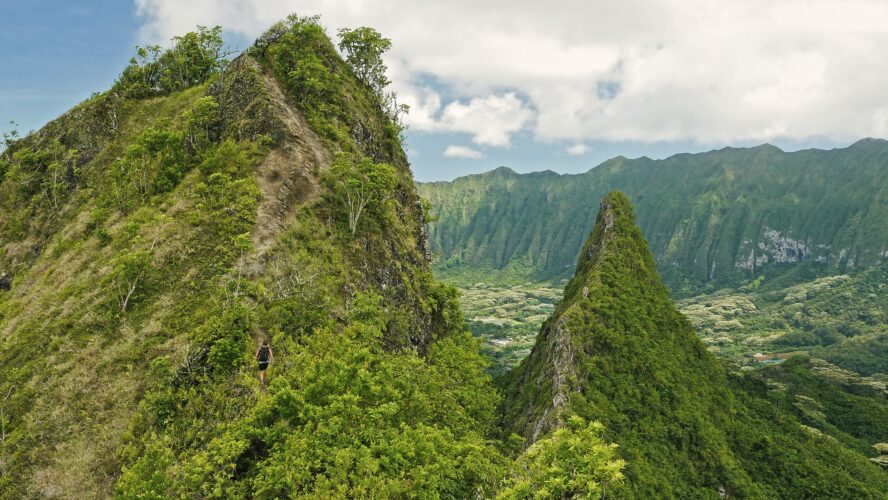 The hike to the second peak is just a short 10 minutes, but it is aggressive. 80% of people get to the second peak, turn around, and go back. I think it's because they've felt the sense of accomplishment they were looking for and they know it only gets harder from here. The third peak looks intimidating from the second one, and in many ways it is.
The third peak is the most difficult and also the most technical. You have to drop down with the help of ropes from the second peak. To get to the second peak after the drop, you scale up the side of it. It can get super narrow and the rock is often crumbly. The third peak is intimidating, but I don't want that to discourage anyone because the little extra push you might need to give your legs is 100% worth it! You can see all the way to Manana Island from the top.. It is my perfect little euphoria up there. Now the challenge, yet again, is that you have to go back the same way you came. That means going down the third peak, up towards the second one, back down the first one, and finally all the way to your car.
It might seem daunting, but this hike is one of my personal favorites. Many times I go up to the third peak to watch the sunrise. I wouldn't recommend doing that for first timers as hiking in the dark or half-lit light takes experience. This isn't the hike to try out this skill for the first time. I cannot pinpoint how this hike makes me feel, but I think it should be clear that I think it's pretty amazing. I have returned time and time again and will continue to come back.