If Redwoods are synonymous with North Island MTB, Old Ghost Road (OGR) steals the show on the South Island. The one-way New Zealand mountain biking trail is the country's longest, claiming 85 kilometers of an old mining road starting at Lyell and leading to the Mōkihinui River. The narrow, gravel singletracks flows by jagged mountains, lush native forests and upon steep cliffs that demand all your attention. OGR will find your limits and surpass them. Expect steep climbs with sudden drops on one side, with only a few inches of poor traction trail. You'll also take in views of the Mōkihinui Gorge.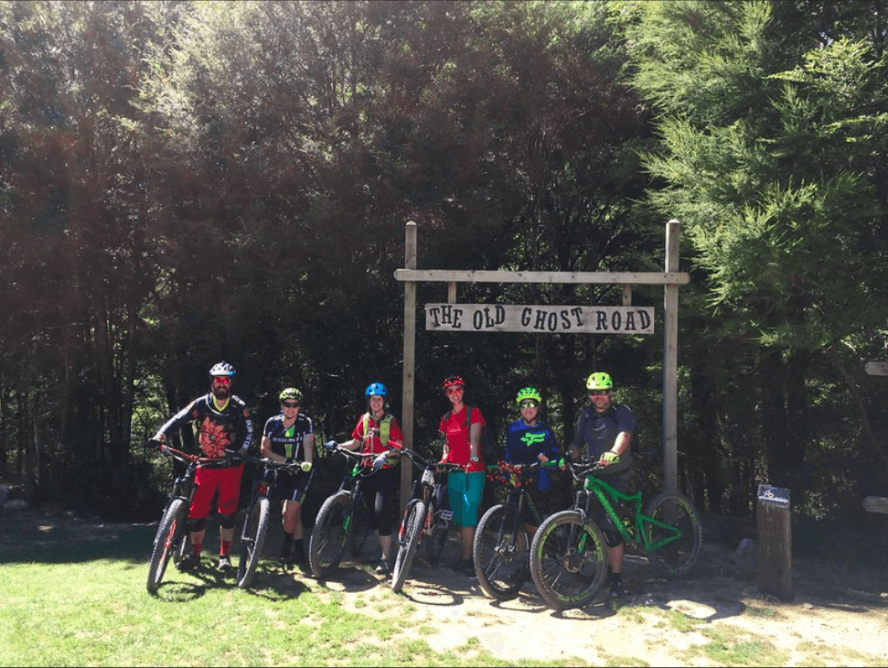 As you pass the relics from gold rushes, you'll think you're the only one there. Despite its name, the trail is alive with birdsong. The huts have been built in a way that ensures even more jaw-dropping views, overlooking surging rivers and thick forests. You'll feel like you're on the top of the world.
Staying in huts along the Old Ghost Road completes this epic NZ trail
The trail is as off the grid as they come, but the huts are surprisingly well-equipped. That said, you'll hardly get any cell signal here, so make sure to let someone know of your whereabouts or bring your GPS. If you're planning on tackling the OGR without a guide, you'll have to organize transportation at the end of the trail. You might not have the energy to do it again.
All beginners should steer clear of OGR. It's challenging and will test your technical, cross-country skills. But, advanced riders will love the scare factor and jaw-dropping views. Every drop of sweat is 100 percent worth it.