3. Skyline Trail in Jasper National Park
The Skyline Trail is the highest trail in Jasper National Park and will not disappoint. A little longer than a marathon, 45 kilometers or 28 miles, this trail is built for hiking, easy grades, stunning vistas, and its signature "Skyline" ridge at over 2400 meters (8000 feet). This epic hike is done in many different ways. Some people run it in a day, as it is almost a perfect mountain marathon! Others hike it in two days with light backpacks and stay at the Shovel Pass Lodge midway. I believe most people do it in three to four days to take in all the beauty this trail has to offer.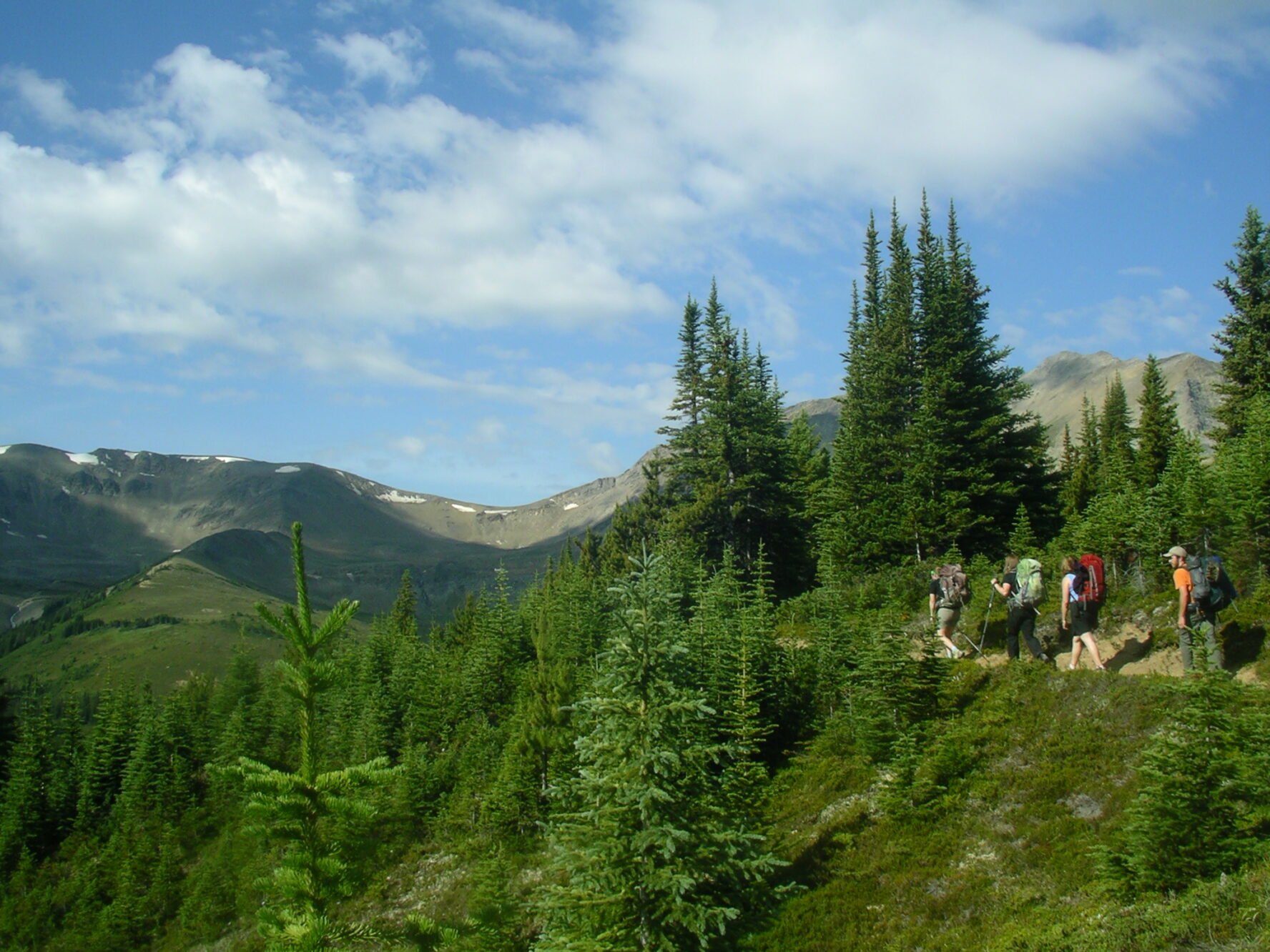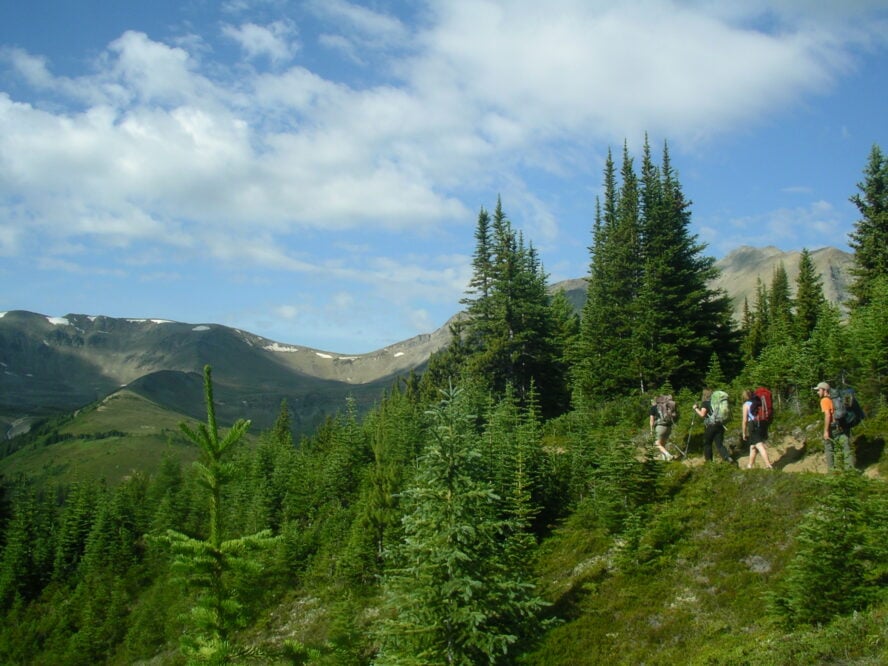 How long does it take to hike Skyline Trail?
The Skyline Trail is 45 kilometers (28 miles) and most people hike it in two to four days. Typically, people start at Maligne Lake and begin walking towards Jasper. The first 7.5 kilometers (4.6 miles) are a casual grade through forest, with hints of the incredible alpine. You pass by Evelyn Creek Campground at around 4.8 kms, which would be a good campground if you plan on starting later in the day.
Little Shovel Campground is a quieter camp spot than Snowbowl and is appreciated by those seeking less people. It hosts great views of Maligne Lake and the Bald Hills.
A gruelling — but rewarding — hike through Jasper National Park
Once you pass Evelyn Creek, things start to go up from there. You'll be up and into the alpine for the next 25 kilometers (15 miles)! Wide open bowls filled with alpine flowers led to Big Shovel Pass, and from there the trail changed temperament to a narrow perfect path, cutting its way across scree slopes, through boulder fields, and past Curator Lake.
This next section is the steepest and most notorious section of the trail. First, you have to hike the steep switchbacks up to the Notch, which brings you through to the signature section of the trail. An incredible single track that walks the skyline ridge with views in all directions. Savour these steps and wind your way towards Mount Tekarra, but beware of changing weather as this is the most exposed section of the trail.
The wind down under the castle-like towers of Mount Tekarra and onwards to Signal Mountain and the final gruelling nine-kilometer hike down to your car. You'll finish this hike exhausted but possibly more rewarded than you've ever been outdoors.
For reference, here are the distances between trailheads and campgrounds on this hike: