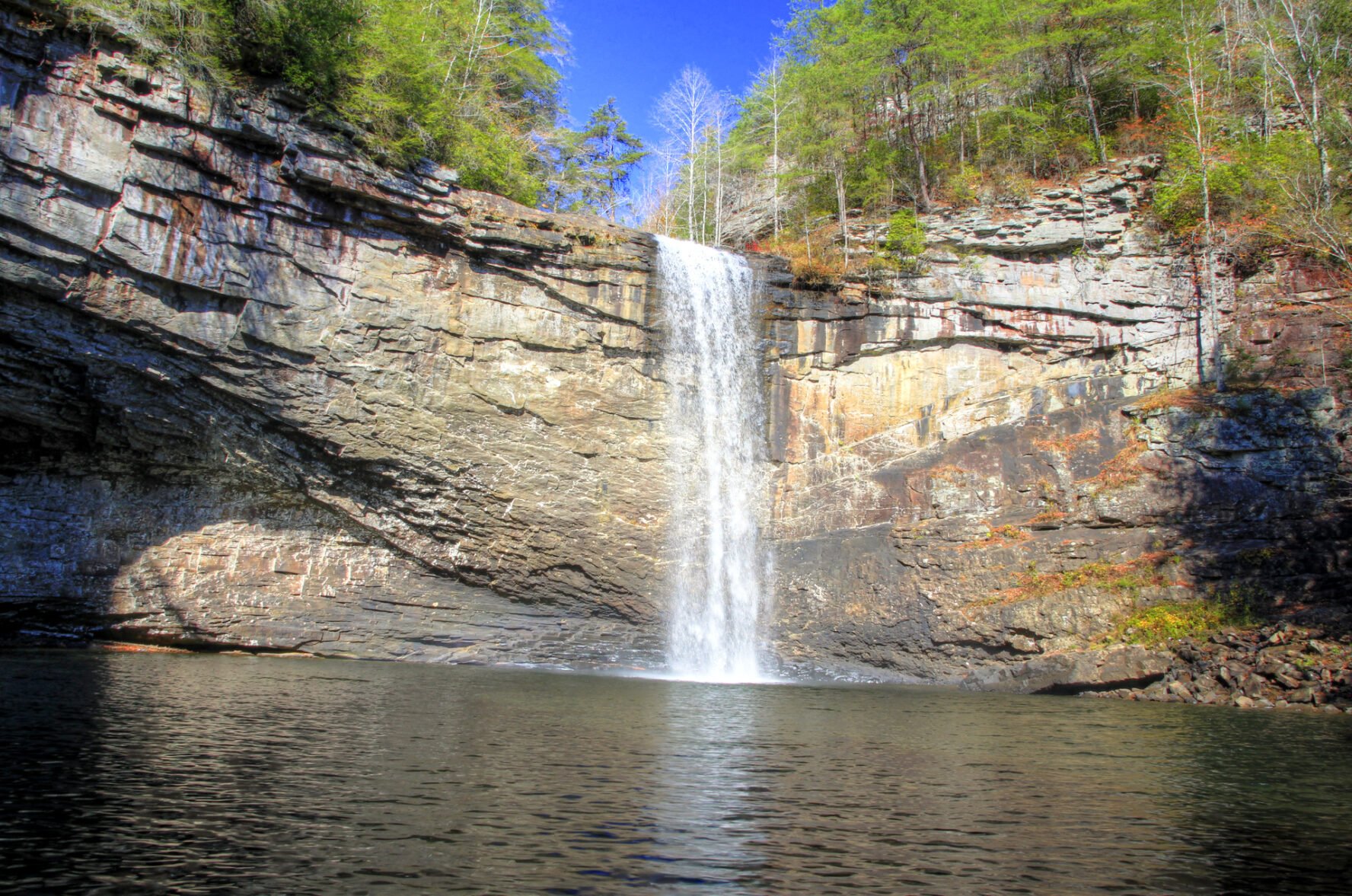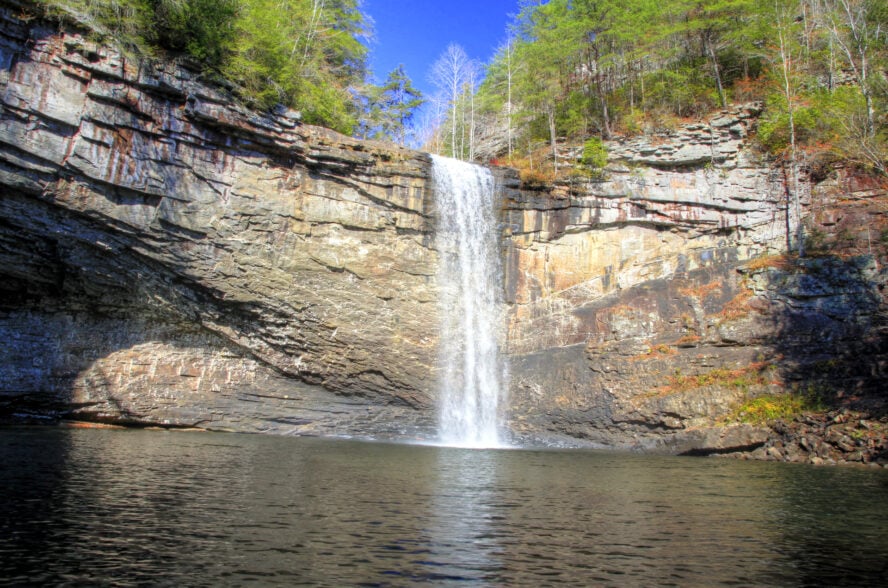 When sport climbers come to Chattanooga, this is usually the first place they visit—and same was true for me! The climbing at Foster Falls is diverse in both style and grade with both steep, thuggy lines and beautiful vert faces ranging from moderate to hard.
Sample a large concentration of grades, routes, and styles
What kind of rock is at Foster Falls? Although known for its steep lines and tallus-filled Southern sandstone caves called the "bunkers," the area also has a lot of approachable routes like Holy War (5.9) and Fish-Eyed Fool (5.10b) on intriguing orange stone.
There are about 20 separate crags all along the single cliff face, and every wall is unique. For example, the Sandford Wall is a beautiful orange face full of 5.11s, while the White Wall has stout routes with trad-like cruxes in crack seams such as Acquittal (5.11b) and Satisfaction (5.12a).
Swim, camp, and picnic after a long day at the crag
After a long day, you'll be itching to take a dip next to the picturesque waterfall at the beginning of the trail. Even though Foster Falls is great in the winter, a lot of folks come here in the summer too, to try-hard at shaded crags before swimming.
If one day isn't enough, you can reserve a campsite at one of over 20 primitive campsites. The park is also convenient for families and friends who want to enjoy amenities such as bathrooms, grills, and picnic tables.