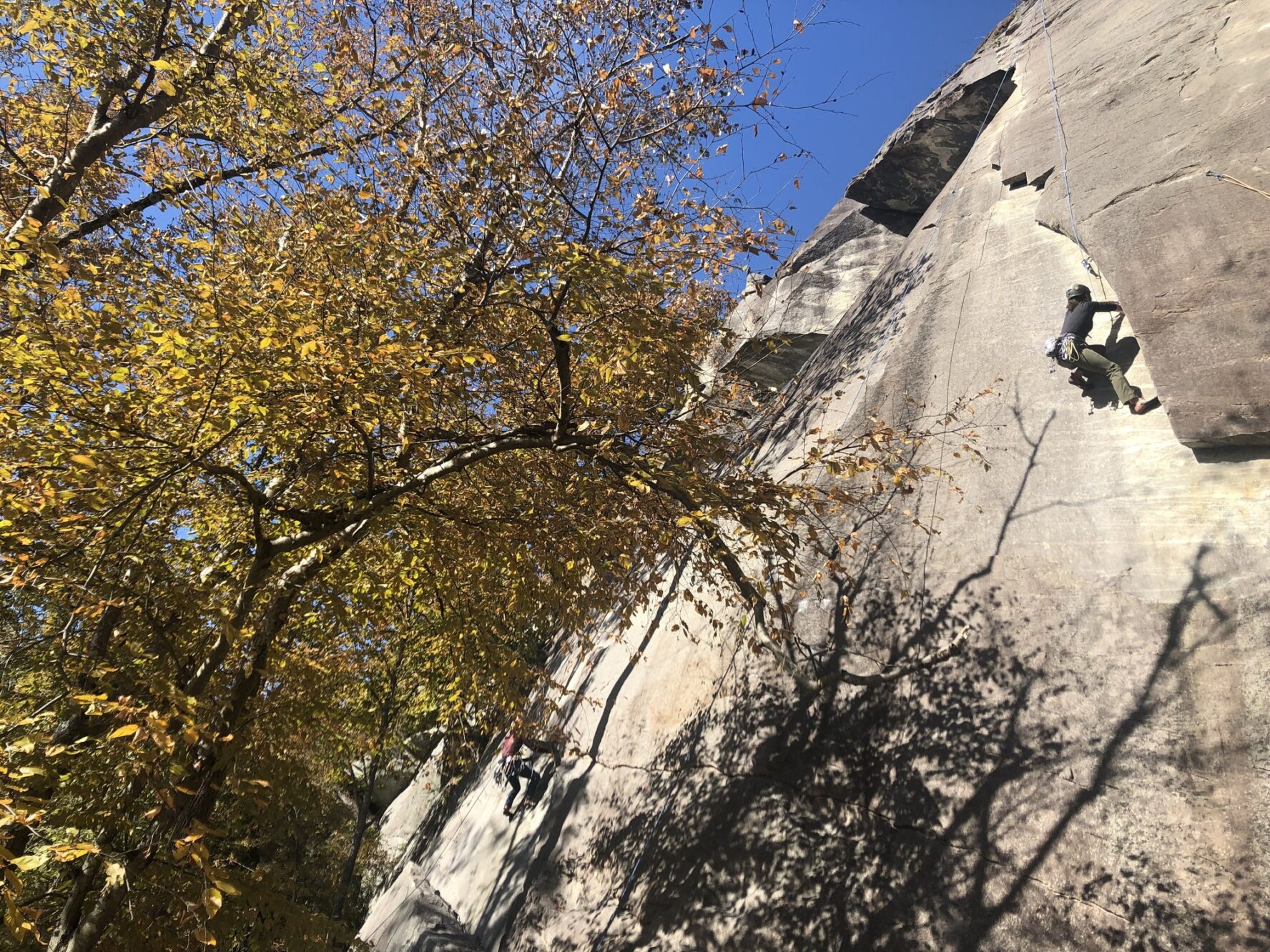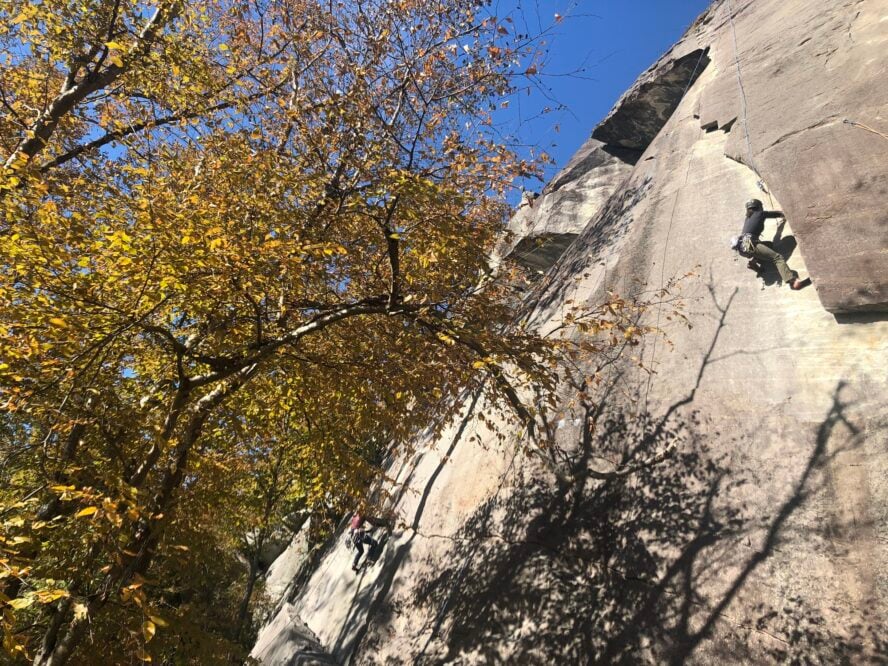 Nestled in the Hickory Nut Gorge above the village of Lake Lure, Rumbling Bald offers peace and quiet—and some of the best climbing in the state—just five minutes outside of town.
Splitters, overhangs, chimneys, or slab? You don't have to choose, the Bald has it all
Rumbling Bald is one of the most diverse places to climb in North Carolina. There are thin, crimpy sport routes, splitter cracks, steep overhangs, chimney squeezes, and delicate slab climbs. And that's not all: North Carolina's biggest boulder field is located right below the cliff, offering access to hundreds of quality problems.
No matter which discipline you choose, the difficulty may surprise you. Because of its sandbagged feel, Rumbling Bald is often referred to as "Humbling Bald".
In addition to Rumbling Bald proper, Eagle Rock is a scenic trad climbing destination on the other side of the gorge. As of 2020, you can also climb the Chimney Rock Village Boulders. This small sector is within walking distance from town and has 50+ problems.
Note that Rumbling Bald is partially owned by Chimney Rock State Park, partially by the Carolina Climbers Coalition (CCC), and is partially private land. If you want to climb in Chimney Rock State Park, you can arrange tours through Fox Mountain Guides.
Beat the winter blues
T-shirt climbing in January, anyone? Thanks to the warm, sunny weather, Rumbling Bald is a great winter crag. When Boone or Linville Gorge are freezing, Hickory Nut Gorge will have perfect send temps because it sits in a unique isothermal belt that keeps the surrounding area warmer than the rest of Western North Carolina.
The prolonged warmth makes this area home to flora and fauna you won't see anywhere else, including the Hickory Nut Gorge green salamander and white irisette flower.