2. Iceline Trail in Yoho National Park
The Iceline Trail is the best intro to backpacking in the Canadian Rockies. Start this hike at Canada's second highest waterfall, Takakkaw Falls, which cascades in the background for the most of the hike. While being much shorter than most of these hikes at 21 kilometers (13 miles), this one really packs it in. It's the perfect option for a day-long tour. Once you gain the alpine, the terrain feels really raw and the glacial recession is very recent.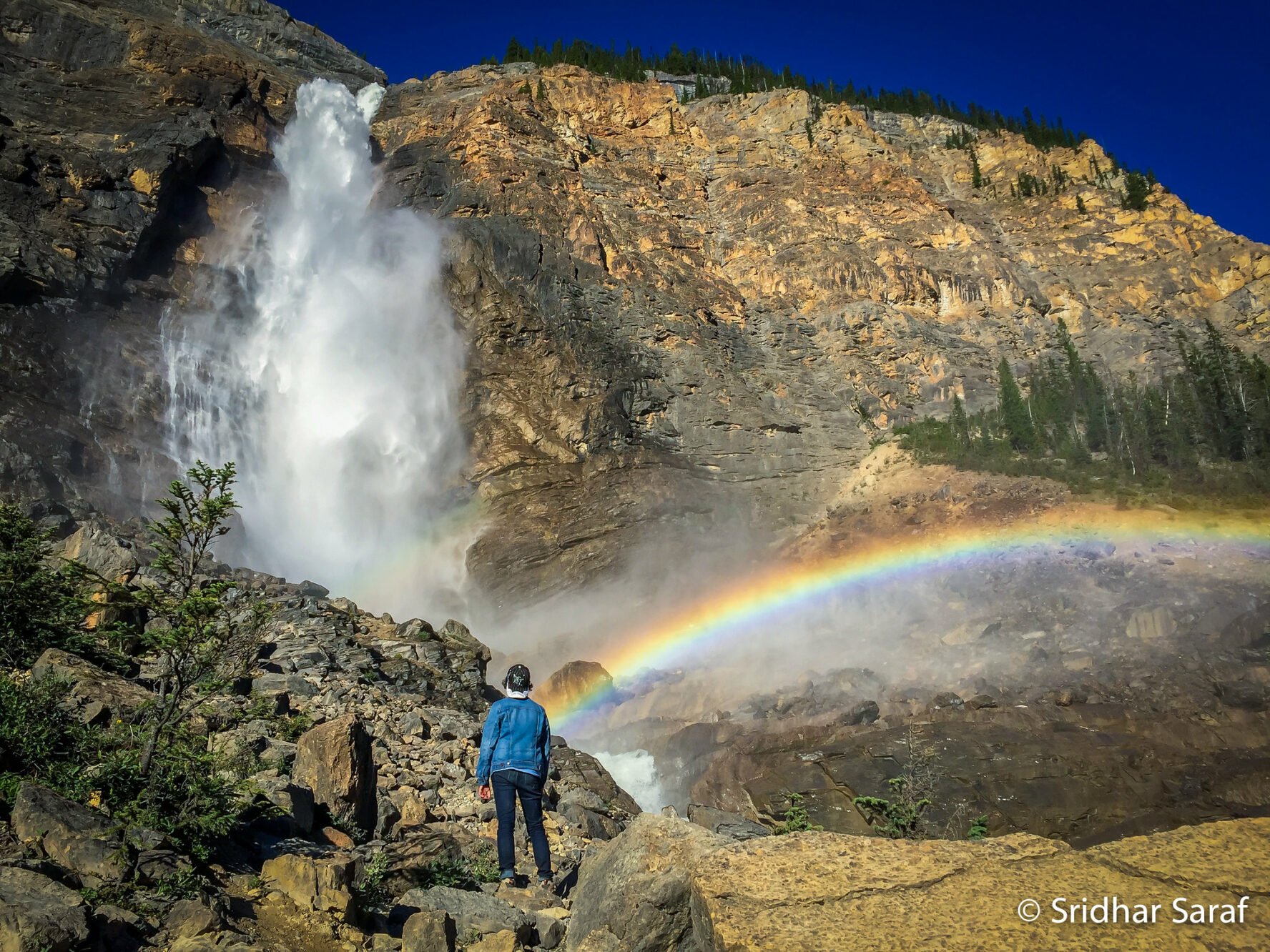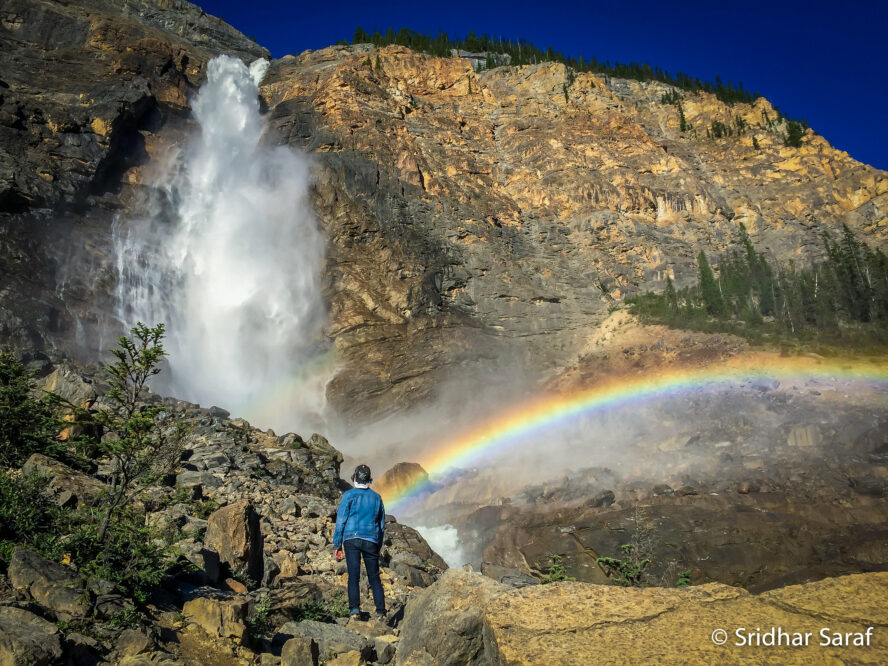 Camp, hostel or hut — the choice is yours
There are a few campsites along this hike, and it all depends on how you want to execute it. You can hike to Laughing Falls, and Little Yoho where you can camp at both. I would suggest hiking to Little Yoho, which sets you up for the ascent into the alpine the next morning. You can also camp at the Takakkaw Falls Campground at the trailhead or the Whiskey Jack Wilderness Hostel. It is also possible to book your night at the Alpine Club of Canada's Stanley Mitchell Hut and remove all the camping weight from your bag. This is a great option, and the hut is quaint and beautiful, resonating with the history of the area.
For reference, here are the distances between trailheads and campgrounds on this hike:
Which way should you hike the Iceline Trail?
The Iceline Trail is typically done in one to two days. There are benefits to both and I will let you decide, yet, if I were doing it in a day, I would hike it clockwise, which gets rid of the vertical right away. If I was doing it over two days, I would hike counterclockwise, saving the best for the second day and easing into the uphill hiking with lighter bags. There is a shorter loop option of 17 kilometers (10.5 miles) by taking the Celeste Lake Trail back down.
There is an absolutely iconic moraine that was the highlight of the trail for me. Narrow and perched up in the alpine, you can sit on top and almost watch the emerald glacier recede. The trail is immaculate and courses over rock slabs and through creeks, winding through terrain similar to what the rover Perseverance is seeing on Mars. You can almost feel time carving this landscape and when comparing older maps to the present, the recession of these glaciers is very recent.