1. Stone Fort, Soddy Daisy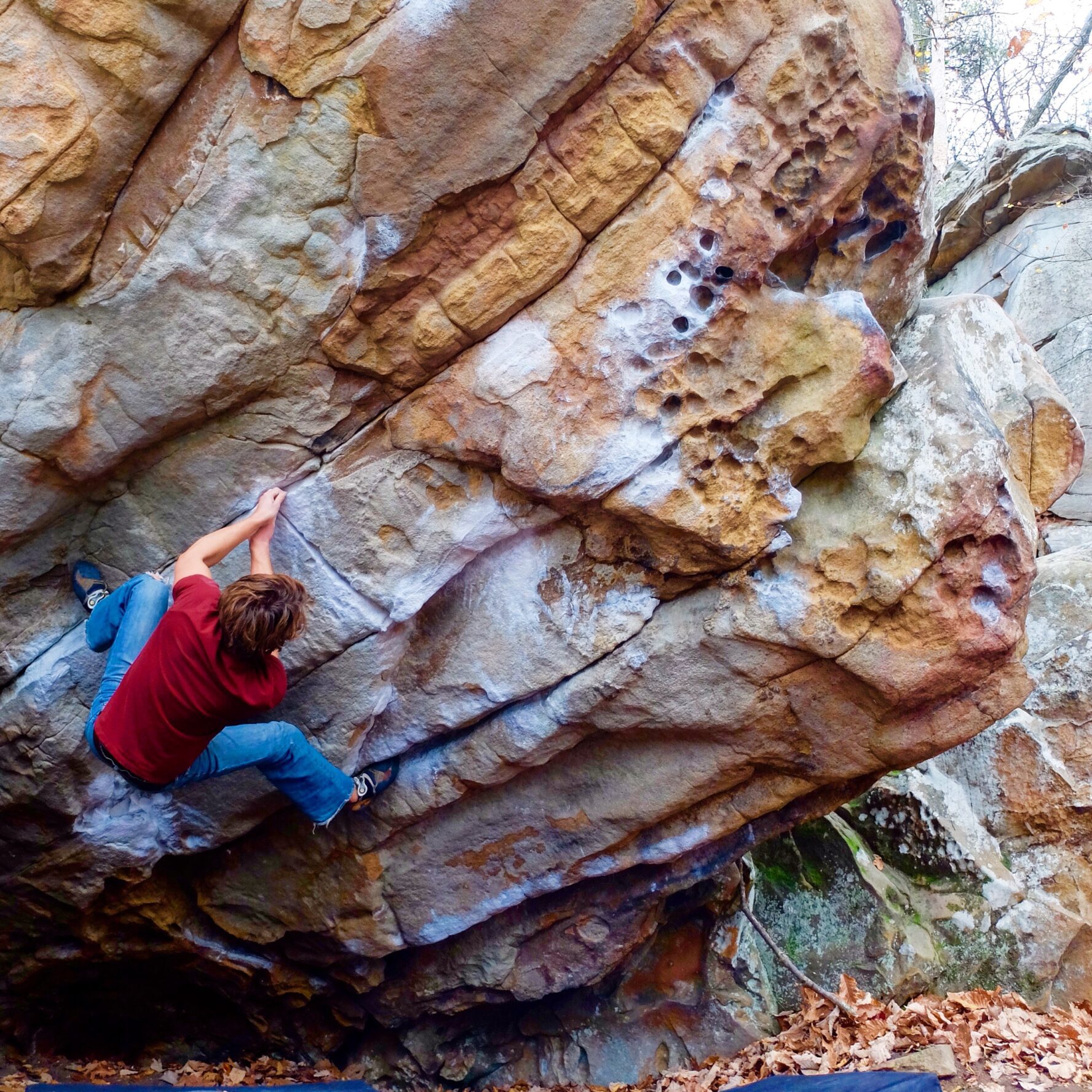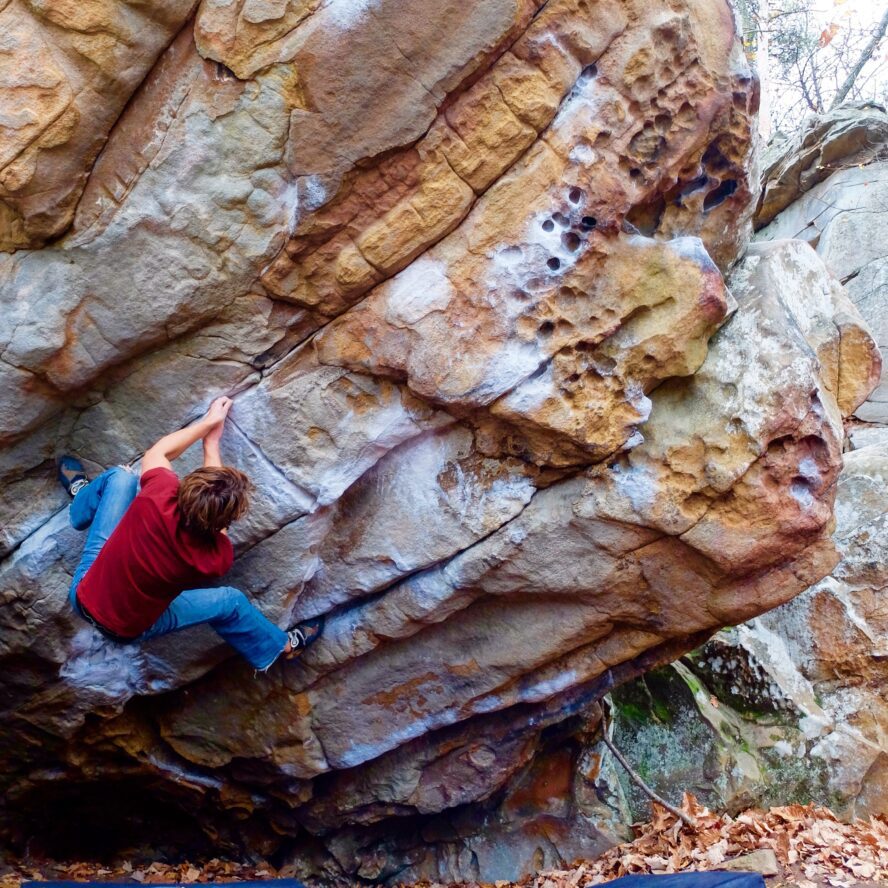 Stone Fort, about 20 minutes north in Soddy Daisy, is the first place that comes to mind when climbers think of Chattanooga climbing.
The best introduction to Southern sandstone bouldering
What type of rock is Stone Fort? Classic Southern sandstone, of course! This bullet-proof rock​​—climbable even after spouts of rain—is often smeared with rusty red iron splotches amid a gray patina. Unique features include slopey aretes (see, The Wave, V6), bulbous "beach whale" top outs (Fish Market, V4), protruding flakes (Fire Crack Flake, V1), splitter cracks (Crack of Doom, V5), tricky dynos (Castaway, V7), and steep pockets (Super Mario, V4).
It is a great place to climb outside for beginners too. I climbed my first V3, V4, V5 (Sternum), V7, and V8 (Cleopatra) here. Whether you climb double digits or are just cutting your teeth on outdoor rock, this stony corridor has endless problems for everyone.
With much effort, Stone Fort has been preserved
Located on the Montlake Golf Course, accessing the boulders hasn't always been easy. In the early 2000s, the boulderfield was closed-off until the Triple Crown Bouldering Series partnered with the owners to allow usage during the annual climbing competition. The results were overwhelmingly positive, and the golf course decided to open things up year-round for a daily fee of $9. Even though many climbers huff and puff at the fare, we need to remember this is the price we have to pay for admission to private land.
The property was recently placed on the market, however, and fortunately, a group of climbers bought the property to ensure it remains open to the sport.
There's more bouldering in town
Looking for another introductory bouldering area even closer to downtown? The Old Wauhatchie Pike Boulders, in the historic district of St. Elmo, opened to the public in 2016 in partnership with the Lookout Mountain Conservancy. Thanks to gravel paths leading to each boulder, well-marked signage, and slew of V1-V4 problems, this is a prime place to take beginners or climb circuits.