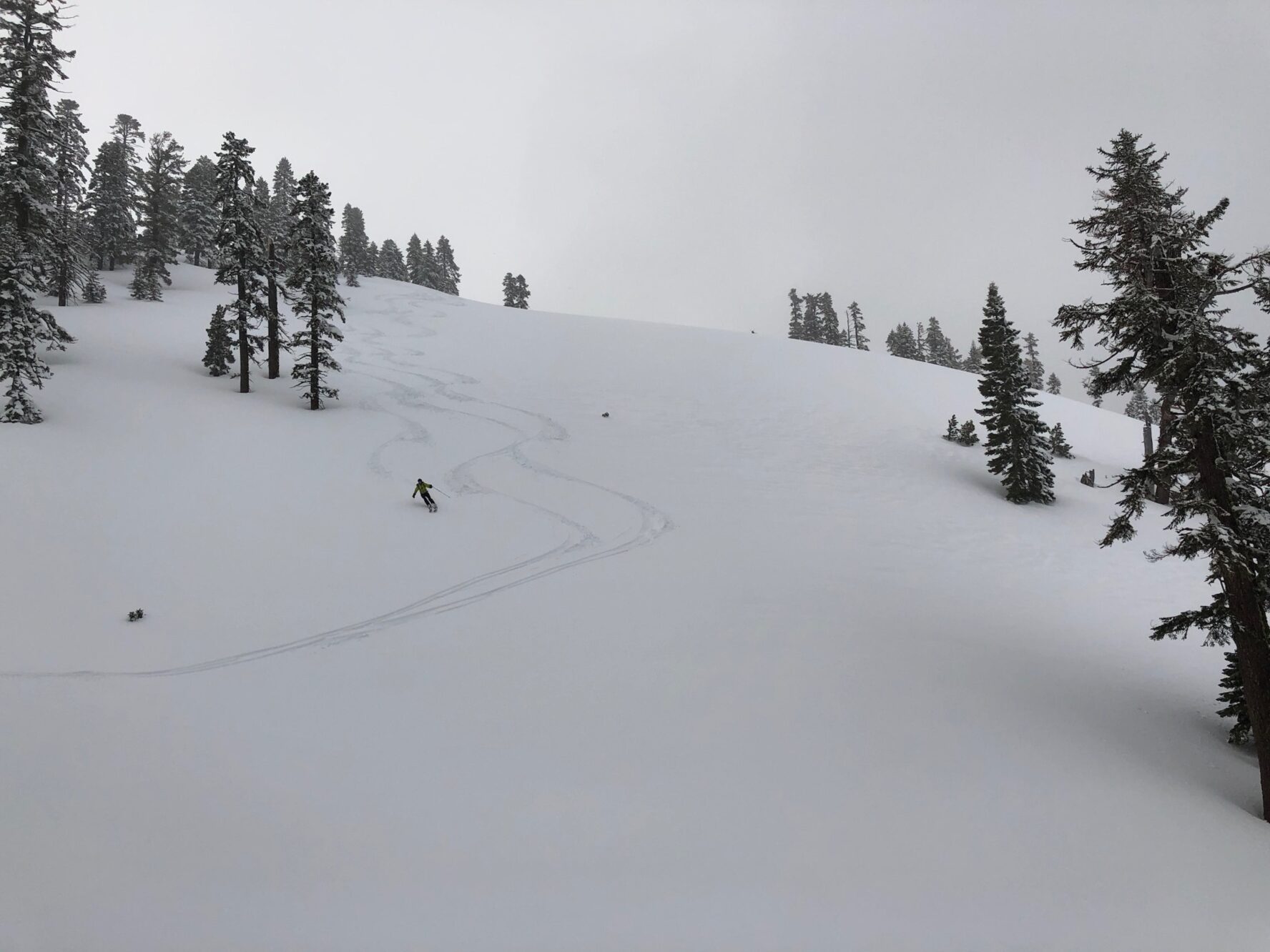 Perfect for beginners or newcomers looking for something classic
Silver Peak is considered Tahoe's hidden gem because of its proximity to Alpine Meadows in the Olympic Valley but with just a fraction of its crowds. Locals have been enjoying the peace and quiet on this long, mellow run for decades. A great intro for beginner backcountry skiers, it starts with a low-angle one-hour ascent along a snowy road, then becomes a moderate climb to an east-facing bowl.
From there, the terrain varies, from shorter bowl runs to long romps among the trees. With so many options, it's the perfect place for someone dipping their toes into skiing or splitboarding. The highlight, for sure, is the small summit waiting at the end—the sweeping view from up there will make you feel like you're on top of the world.