Yoho and Banff | Alberta
Ski the Yoho Traverse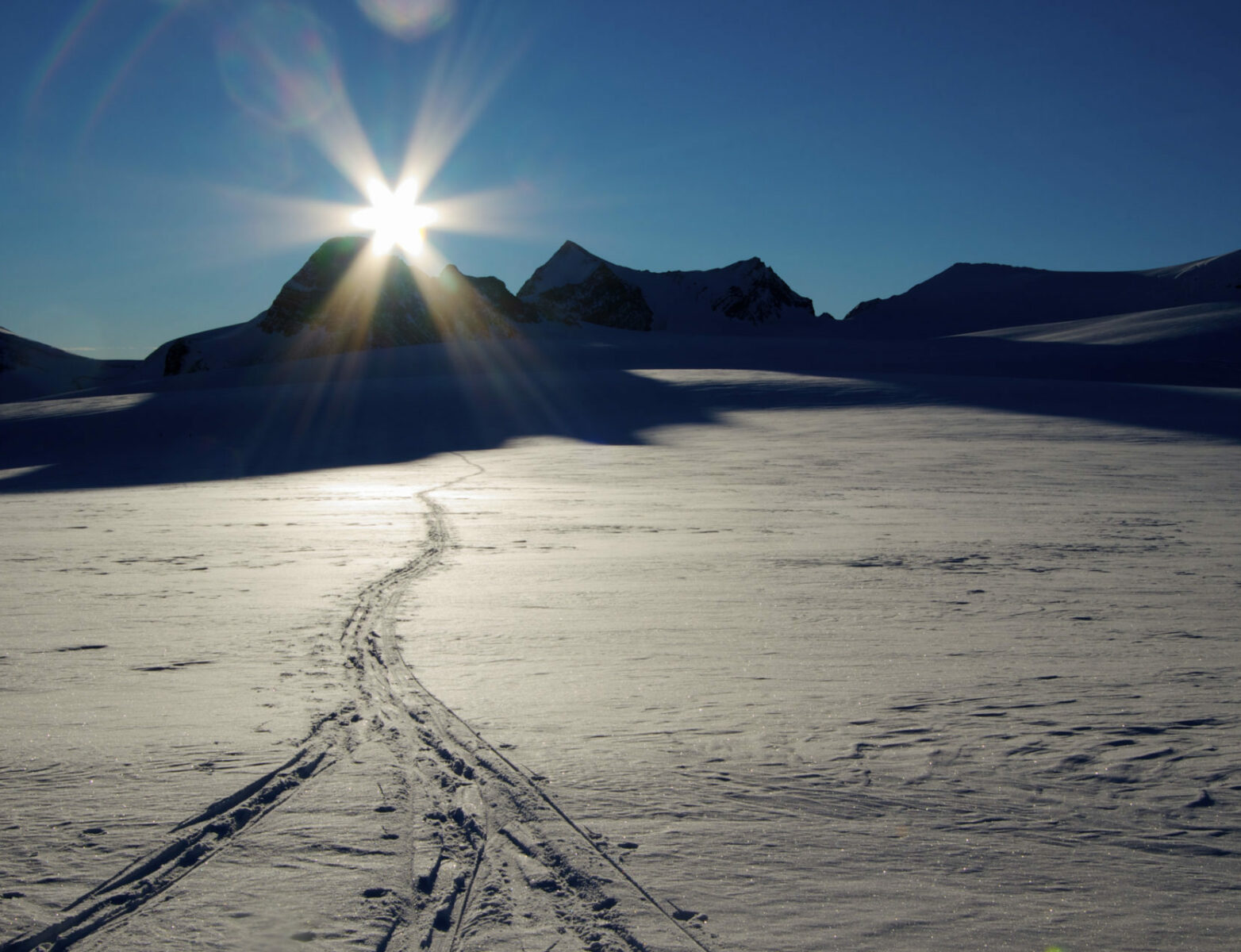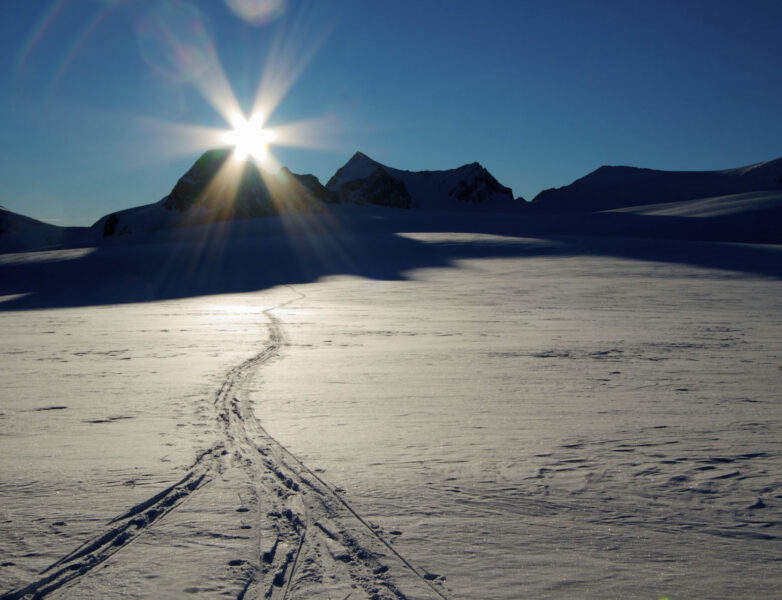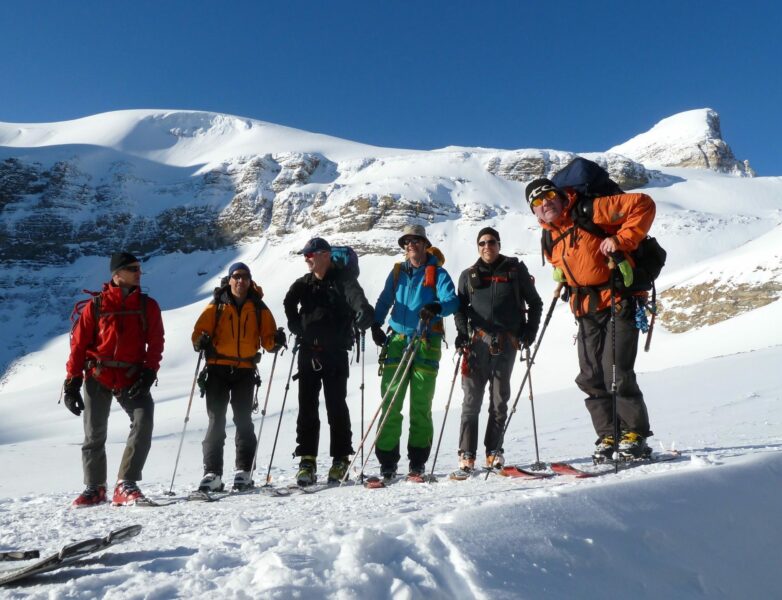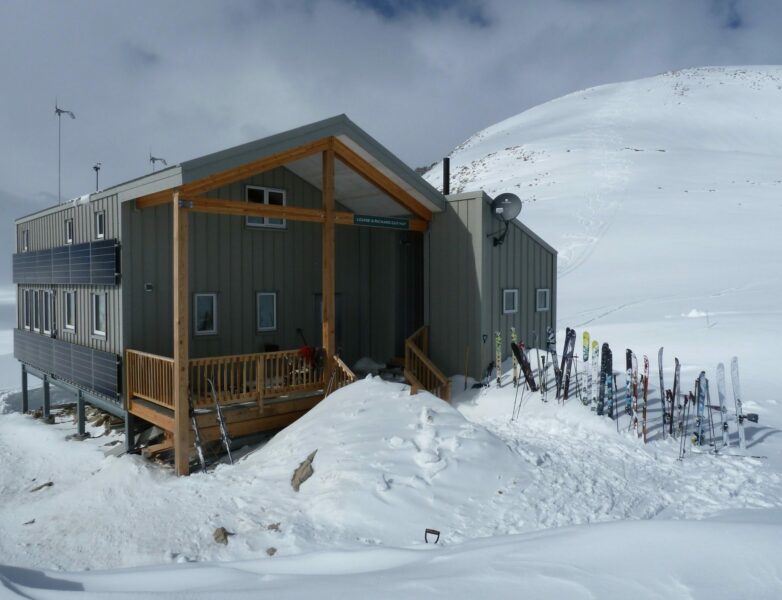 This is a variation of the famous Wapta Traverse, which utilizes the new Guy Hut on the Des Poilus Glacier. Traverse an icefield, climb a peak or two and get some fun ski descents in! You'll stay safe with an ACMG certified guide.
Here's some more information about your ski traverse
The Bow-Yoho Traverse travels across various icefields, glaciers and cols that link Bow Lake with Emerald Lake. Each day involves 300-700 m elevation gains and 6-15 km horizontal travel.
There are two major descents on the trip: Isolated Col to Stanley Mitchell and Iceline Trail to Emerald Lake. The huts you'll stay at are basic and comfortable. Each hut has all the requisite cooking equipment. The huts also have mattresses but participants need to bring their own food and sleeping bags. All huts have some form of heating.
The traverse will begin with a warm up day, skiing to Bow Hut. This gives us time to sort equipment and adjust to carrying 15 kg packs.
Expect four to six hours travel time on each day. If the group has the energy we may be able to go for a run once we get to the next hut, or ski up a peak along the way!
Here's your itinerary for the trip
Day 1, 7:30am: Meet at the Lake Louise Alpine Centre to check your gear and sign the waivers. We should try to be heading out of town by about 8.30. You'll be on the trail by mid-morning for the half day ski to Bow Hut
Day 2: From Bow Hut we'll travel across the Wapta Icefield to the Guy Hut
Day 3: This day takes us over the Des Poilus Glacier to Isolated Col and a descent to the Stanley Mitchell Hut. A lower elevation option is via the Whaleback, in case weather or conditions are not optimum
Day 4: On the final day we'll take the Iceline trail to Yoho Pass and then Emerald Lake. A lower elevation option goes down the Little Yoho Valley past Takkakaw Falls to Highway 1
Huts, the nitty gritty
The huts have pretty much everything you need for a comfortable stay. The first night is at Bow Hut, the second at the new, state-of-the-art Guy Hut, and then on the last night we stay at the historic Stanley Mitchell Hut in the Little Yolo Valley
Prerequisites
You need to have done some previous ski touring
If you have backcountry ski experience and are comfortable with black diamond runs you will enjoy this trip!
Delays
Although very unusual on this trip, there is always the chance that conditions will force us to spend an extra day out. We should be prepared for this – I will bring a bit of extra food.
Logistics
We will need to do a car shuttle and we can organize this by email a few days before the trip starts.
Safety
Safety is your guide's number one priority, from start to finish. There are a variety of ways all participants can help make this a safe trip:
Listen to the guides' instructions and if you are uncertain of what is expected of you please ask!
Take the online avalanche course at the Avalanche Canada website
Practice with your avalanche beacon prior to the trip – at the very least understand all of its functions and how to use them
Bring hand sanitizer along and use it often – this will help keep bugs at bay in the huts
Medical Issues
If any participants have allergies or medical conditions, please let your guide know as soon as possible
Mountain Rescue
There is a professional mountain rescue team on call in Banff National Park. If you have national park permits for your vehicles you will not be charged if you require a rescue or an evacuation.
Communications
The guide has a radio that can be used to contact rescue crews in an emergency only
The guide will also be carrying a SPOT device, which links to satellites and sends a simple message showing that all is OK. This message and a link to Google Maps showing our location are posted on the guide's Facebook page at facebook.com/alpinism. Your friends and family can keep track of the group there; you can access that Facebook page without having an account or password. There is also an SOS function where we can call for help on the SPOT device
Things you need to know
What's included?
What you get in this adventure:
Group first aid kit
Group repair kit
Emergency toboggan/shelter
Radio
GPS, compass, map etc
Good looks and a bright personality
The huts have the following
Outhouses, no paper
All cooking utensils
All eating utensils
Propane stoves with lots of propane
Propane lighting
Mattresses
Wood burning or electric heat
Equipment
The equipment list is extensive and well planned out. Your guide will send you all gear requirements upon booking the tour
This equipment list will have all information regarding clothing, skiing gear, tranceivers, rescue equipment, gear to bring to the hut, etc.
Make sure any and all equipment brought is in good working order!