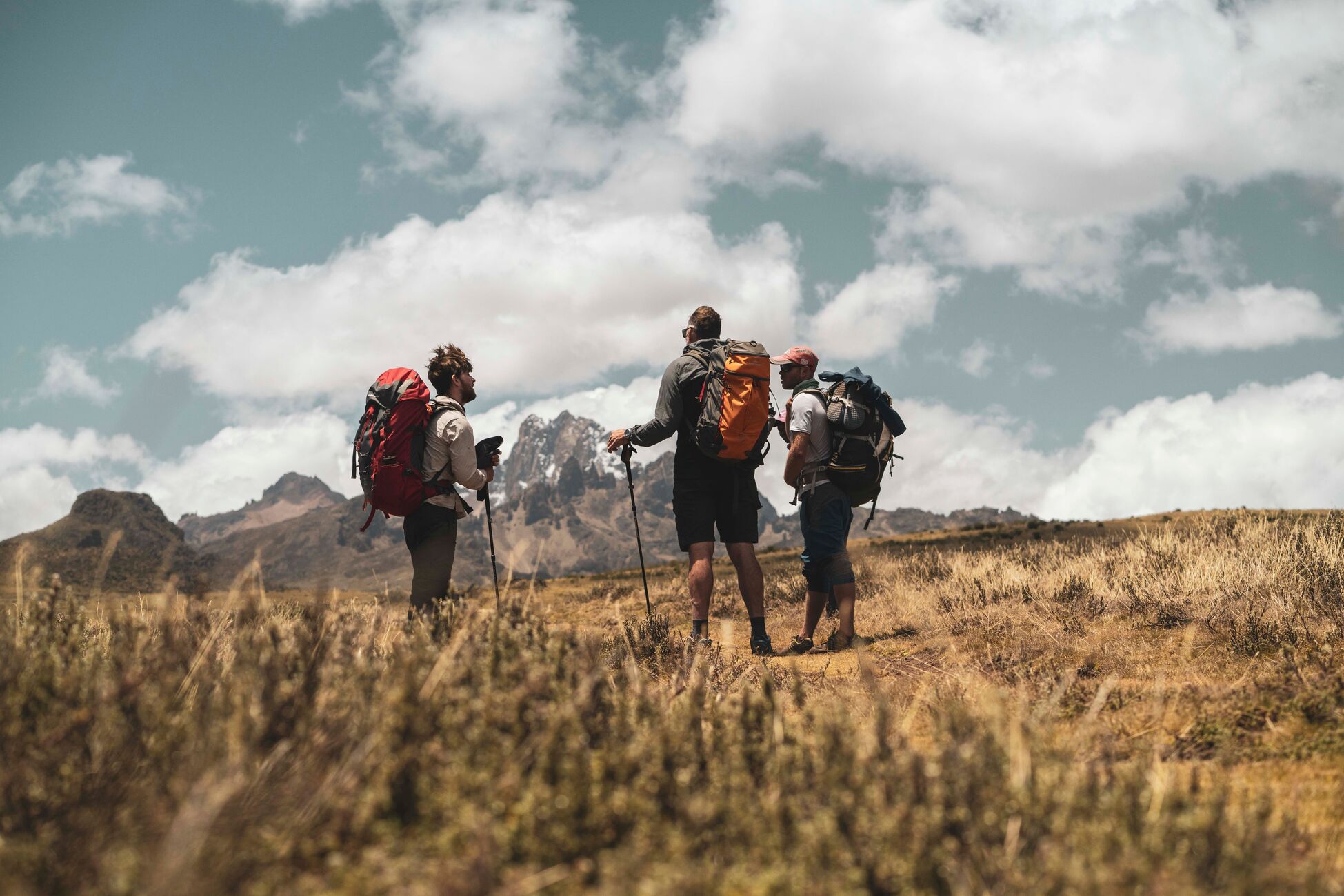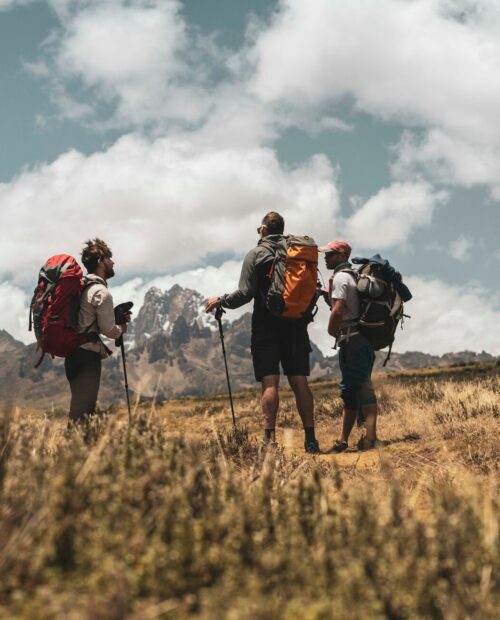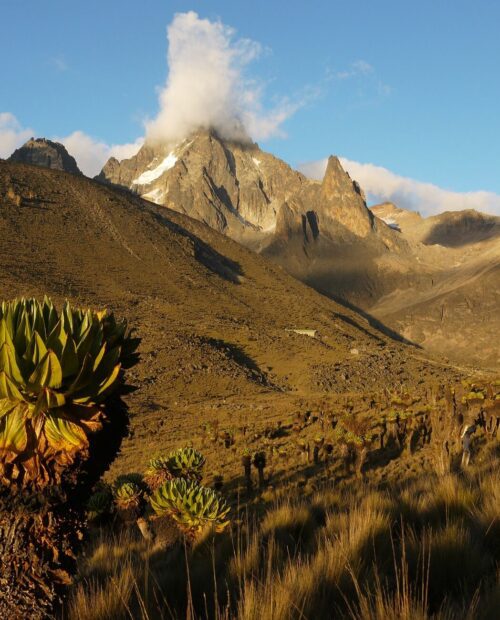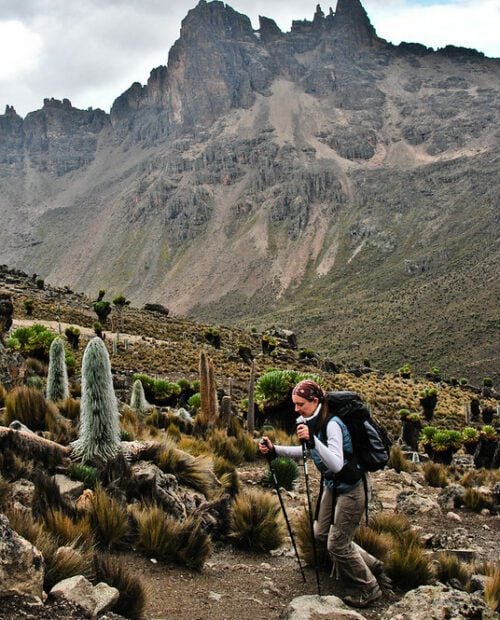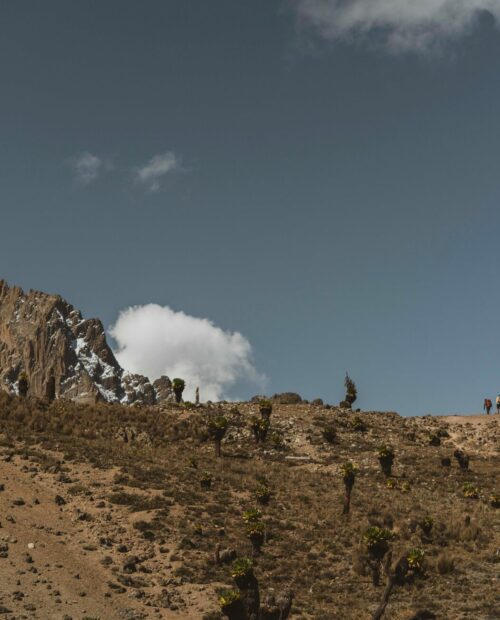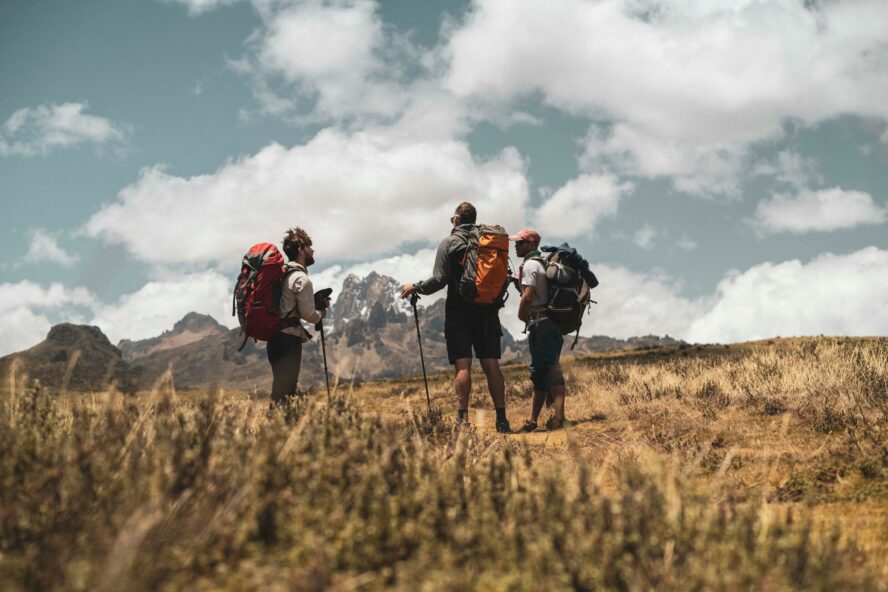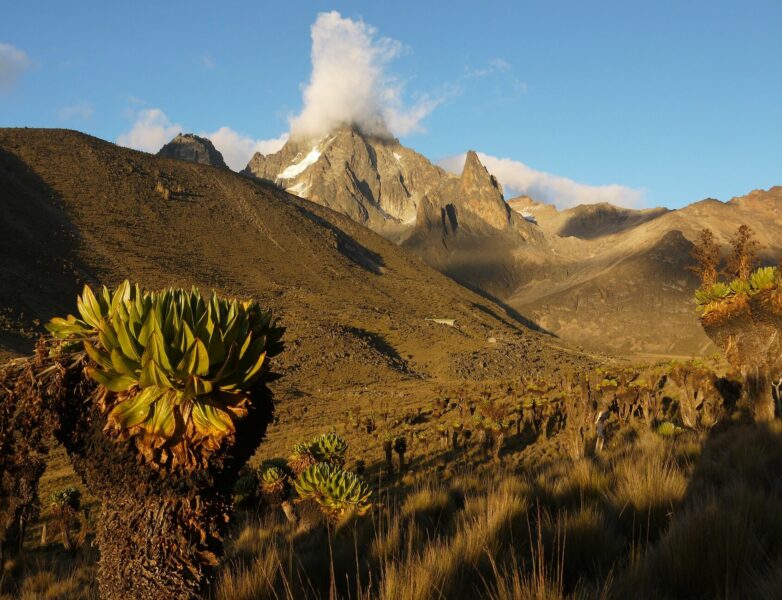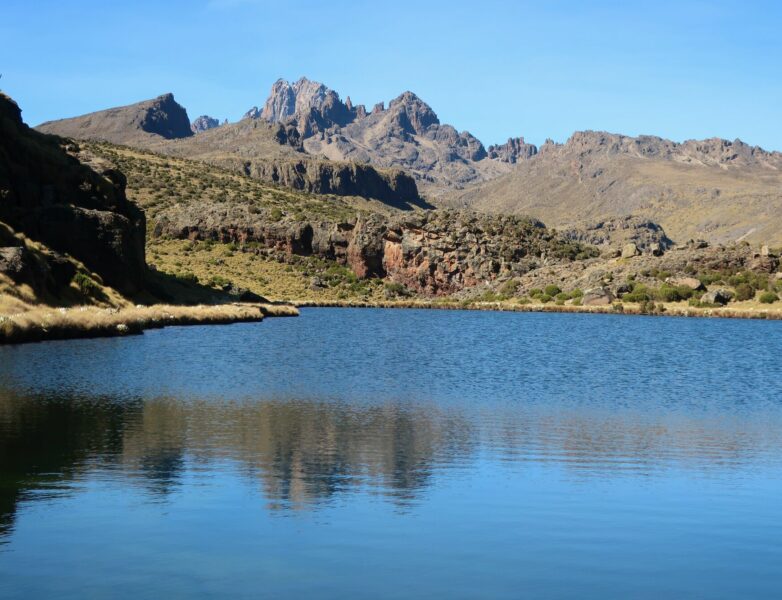 Hiking the Timau Route on Mt. Kenya
5.00

()
Nearest city
Nairobi and Nanyuki are 4 hours away
At 17,057 feet, Mount Kenya is the second-tallest mountain in Africa. Every year, adventurers around the world make their way to the mountain for its numerous challenging treks and some of the greatest alpine climbs on the continent. And for anyone looking to experience Mt. Kenya without worrying about crowds, the under-visited and highly underrated Timau Route is the way to go! The route approaches the mountain from the north side. Initially, it meanders over gentle slopes, allowing for excellent acclimatization and plenty of chances to admire the endemic flora and fauna. However, after 14,000 feet, the route steepens, and climbers are faced with magnificent valleys, scenic rivers, and monumental peaks. To top it all off, the low rainfall and mild slopes create ideal climbing conditions for learners and experienced hikers alike. Answer the call of the wild and hike Africa's majestic wilderness!
Ascend Mt. Kenya via some of Africa's greatest trekking routes

Catch a glimpse of exotic animals and discover the endemic flora

The route's low rainfall results in some of the best climbing conditions on the mountain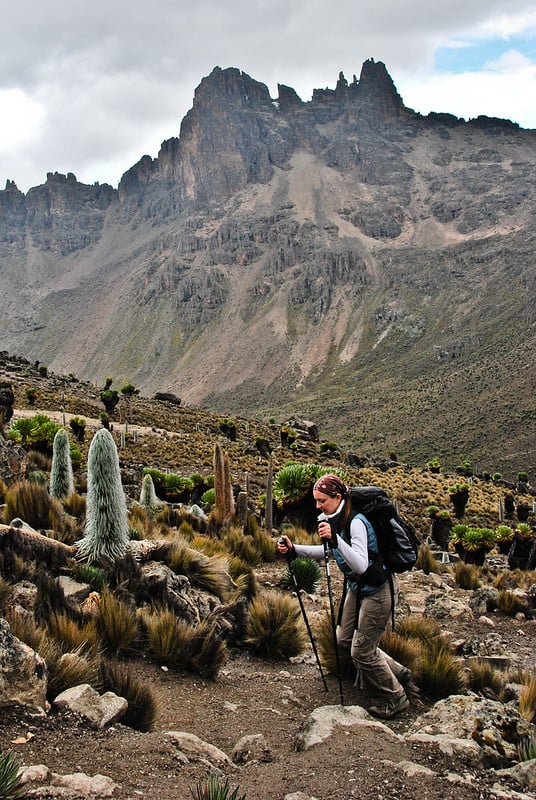 Get free trip brochure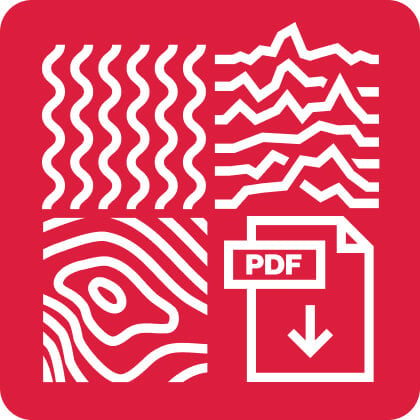 The brochure contains:
Adventure and location overview, itinerary, available dates, what's included, how to prepare, and much more.
Brochure sent, check your inbox
Talk with us
and let one of our adventure experts help you plan your perfect adventure.
Meet your guide Since 2012, African Ascents have been completely dedicated to creating unique trekking  and mountaineering experiences, first class technical climbing adventures, and unparalleled rock-climbing experiences in East Africa and around the globe.
We just returned from an amazing climb for my daughter Zoe (11) and myself (47)!
Terri F.
(source: Tripadvisor)
The teamwork, professionalism, and care given to us (especially our 11-year-old daughter) were phenomenal. Having done many hikes throughout Africa with Zoe, we both agreed that this team was the best we have ever had. The camp was always set up perfectly, tents, beds, mess tent, etc all in place for us. Food and water (for cleaning) ALWAYS on time. The food was plentiful, healthy, and very tasty, with a good variety. Japhet was a really good guide, reading us very well and motivating us along – we never needed to worry about anything on this trip, just walk and enjoy! One step at a time. The guide knew his animals, plants, weather/environment well.
Even when my daughter was poorly off one morning, he adapted the hike length for the day immediately. Safety was always foremost on their minds – Loita specifically looked after Zoe getting down from the summit so that she would not slip. As the only adult, I never felt 'alone' – I could chat to any of the crew whenever I wished. African Ascents run a great outfit. We shall definitely use them again.
Things to know
57hours is committed to providing safe outdoor adventure experiences. We require all guides using our platform to have a COVID-19 safety plan and to make the details of that plan accessible to travelers. In most cases, group sizes will be reduced, guides will avoid overcrowded locations, and other safety measures will be met depending on the location and activity.

We also expect clients to respect local regulations and take measures to protect themselves, their guides, and the communities they're traveling to. For more information on COVID-19 measures in the Timau Route, Kenya, please refer to the U.K. Government's travel advice for Kenya or the U.S. Embassy's COVID-19 information site for Kenya.

Please contact us if you have any questions or require further information. We are happy to provide you with the most up-to-date information!

What you get on this adventure:

An experienced, local hiking guide with extensive knowledge of the area
4 full days of hiking and trekking
Camp crew, cook, and a team of porters
3 meals per day
Snacks on the trail
Drinks on the hike (water, tea, coffee & hot chocolate)
All relevant park fees
Medical evacuation in case of emergency
Supplemental oxygen and pulse oximeters
Accommodations during the hike

What's not included:

Transportation to Nanyuki, Kenya — available for an additional fee
Transportation to the trailhead from Nanyuki, Kenya — available for an additional fee
Airport departure taxes
Hospital bills and international evacuation in the event of an emergency

The best thing about hiking the Timau route of Mt. Kenya is that it requires no technical climbing skills. This hike's change in elevation is gradual, allowing for good acclimatization to the altitude. The hikes will gradually start to increase in length, with you hiking anywhere between four to eight miles a day. This trek requires a well-established fitness base but it is certainly one of the more adventurous and rewarding treks on the mountain. Keep in mind, the weather can change quickly and you'll also be packing a daypack filled with water and other things you'll need throughout the day.

Here's a list of the equipment you need to bring:

Day pack large enough to carry all the items listed (around a 35-45L bag)
Rucksack with cover (around a 55-65 bag, for a porter to carry your main gear)
Dry bags
Hiking poles — optional
Water bottle or hydration bladder (2L capacity)
Warm hat and a buff or scarf
Sun hat
Warm gloves or mitts and thin liner gloves are also useful
Waterproof jacket and trousers
Waterproof gaiters
Warm jacket – fleece or down jacket, potentially ski jacket
Waterproof jacket over the top
Fleece tops or hiking shirts/sweatshirts
Base layers or T-shirts
Pair of trekking trousers and shorts
Leggings or thermal bottoms or running tights
Several sets of underwear – cotton best avoided
Several pairs of good quality trekking socks
Waterproof trekking boots
Trainers or flip flops/sandals
Toiletries (sunscreen, hand sanitizer, bug spray, toilet paper, etc.)
Favorite snack bars
Headtorch
Powerpack for charging phones etc
Wash kit — no showers on the mountain but you can have a bucket wash
Flask for hot drinks — optional, useful on summit night
Earplugs — optional
Sunglasses
Camera — optional (but recommended)

For camping, you need to bring:

Sleeping bag
Sleeping bag thermal liner
Pillow
Thick foam mat or self-inflating mat (like a Therm-A-Rest)

Dress comfortably and for the weather in clothes you can move in. We suggest bringing clothing appropriate for the season. Layers are best and don't wear jeans. Keep in mind that despite Mount Kenya being on the equator in Africa, it can get very cold. In the early morning hours the temperature can get to about -4 degrees Celsius and as high as 18 degrees Celsius during the day.
A porter can carry a max of 18kg/39.6Lbs, including food, accommodation, wages, etc. There will be multiple porters depending on the amount of baggage and in case your baggage weighs more, you can hire another porter for an additional fee.

Group sizes and prices:

For this adventure, the usual client-to-guide ratio is 8:1.
The cost per person decreases as the group grows, so it's the perfect opportunity to hike with friends and family!

Hiking in Mt. Kenya can be arranged for larger groups. Contact us to make arrangements.

Min. age requirements:

If you are older than 18, you're good to go.
Minors younger than 18 may be permitted to join the hike on a case-by-case basis, but must be in the presence of a parent or legal guardian.

If your group has hikers under the age of 18, contact us prior to booking to make arrangements.

Registration for an adventure with your guide requires a 50% non-refundable deposit. The balance of program fees will generally be due 90 days prior to the starting date of the program. It is your responsibility to adhere to the fee payment schedule. Late payment will result in cancellation of program reservations and forfeiture of all fees paid.

If your guide has to make an alteration to the time of departure or return to the your home exceeding 12 hours between the date of your booking and the date of departure to, you can decide no to proceed with the booking. In that case, you can:

transfer your booking to another trip without incurring a transfer charge but subject to an appropriate adjustment up or down to the sums payableđ
cancel your booking without penalty.

If your guide increases the basic price of the trip by 10% or more and you do not wish to continue with the trip, you may cancel your booking and get a full refund in respect of the basic cost of the trip but your guide will not be responsible for other incurred costs.

Should you cancel for any other reason the following charges will apply:

more than 30 days before the expedition – loss of deposit
20 to 29 days before departure – 30% of total cost
11 to 19 days before departure – 60% of total cost
less than 10 days before departure – 100% of total cost.

If your guide is forced to cancel your trip, you will be given the opportunity either to:

receive a refund of the basic cost of the trip paid to African Ascents
transfer to another trip without charge. If there is a difference in price between the cancelled trip and the trip to which you elect to transfer your booking, your guide will refund the difference if it is cheaper or invoice you for the supplement if it is more expensive.

If the reason for the cancellation less than 8 weeks before the advertised departure date is a lack of bookings, a compensation of $30 per properly booked person will be paid.

To get to the Timau Route, most people fly into Jomo Kenyatta International Airport in Nairobi. From there, you can rent a car and go for a 3-hour drive to Nanyuki. Local flight options are also available. Your guide also offers transfer services from Nairobi to Nanyuki, priced at $100. From Nanyuki airport or the town, your guide will transfer you to the trailhead for a fee of $20 per person.

There are no direct flights from the US or Canada to East Africa. The fastest routes to Nairobi are usually two nonstop legs via London or another European city such as Amsterdam, Frankfurt, or Paris.

Once you and your guide agree on the details of your itinerary, your guide will suggest the best place to meet, whether that's at the guide shop in Nanyuki Town or a predetermined location. The guide will choose the appropriate terrain dependent on conditions and the ability of the group.
Itinerary
Your guides will transfer you from Nanyuki Town to the road head of the Timau Route, 8,860 ft (2,700m) above sea level. Start from the moorland zone and traverse patches of bamboo and heather. Have lunch at the rim of the crater, where you may come across rare mountain species, such as zebras, buffalo, and even the occasional elephant. Enjoy breathtaking views of Kisima, Lewa Downs, Samburu, and the Great Northern Frontier as you ascend. After a picnic lunch, proceed to Marania and camp on the edge of one of the mountain's shoulders in heather moorland.
Altitude gain: 1,640 ft / 500 m
Distance: 5 miles / 8 km
Duration: 4 hours

Depart after breakfast, walking through the moorlands to the peaks ahead, making up the Mt. Kenya Massif. Have a picnic lunch at the Marania Spring, the source of the river running by Marania Camp, and you may even stumble upon a curious zebra. Arrive at Major's Camp, located at the base of the valley near some dramatic rock faces, in the afternoon.
Altitude gain: 1,970 ft / 600 m
Distance: 8,1 miles / 14 km
Duration: 8 hours

Begin a long, gradual hike up towards the Lower Simba Tarn. This walk is unique due to the extremely lunar landscape coupled with very distinctive vegetation. The giant groundsel trees and colorful lobelias, named after two Maasai wise men, are endemic to Mt. Kenya's Hobley Valley due to their adaptations to vast day-to-day temperature changes. Arrive at Simba Tarn camp at the top of the Hobley Valley and aptly named Gorges Valley, and marvel at the breathtaking views of Africa.
Altitude gain: 2,790ft / 850m
Distance: 7,8 miles / 12km
Duration: 8 hours

Depart for the climb very early in the morning for a sunrise summit. This is the best way to experience this climb and enjoy the expansive views of the mountainside, valleys, and the country beyond, all the way to the Kilimanjaro summit. Descend down to the southern side of the mountain along the Naro Moru route, and have brunch in the Teleki Valley. All that's left is a final walk down to the MET station and a safe return home. If the weather doesn't permit this route, the guide may use the Sirimon route for the descent.
Altitude gain: 1,100ft / 335m
Distance: 11,3 miles / 18km
Duration: 12 hours
Get free trip brochure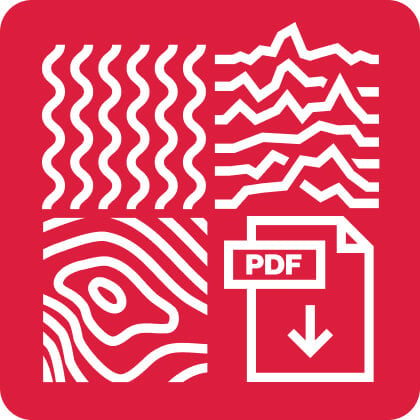 Adventure and location overview, itinerary, available dates, what's included and much more.
Brochure sent, check your inbox
Talk with us
and let one of our adventure experts help you plan your perfect adventure.
Other things to do in Mt. Kenya