Svalbard | Norway
Hiking in Svalbard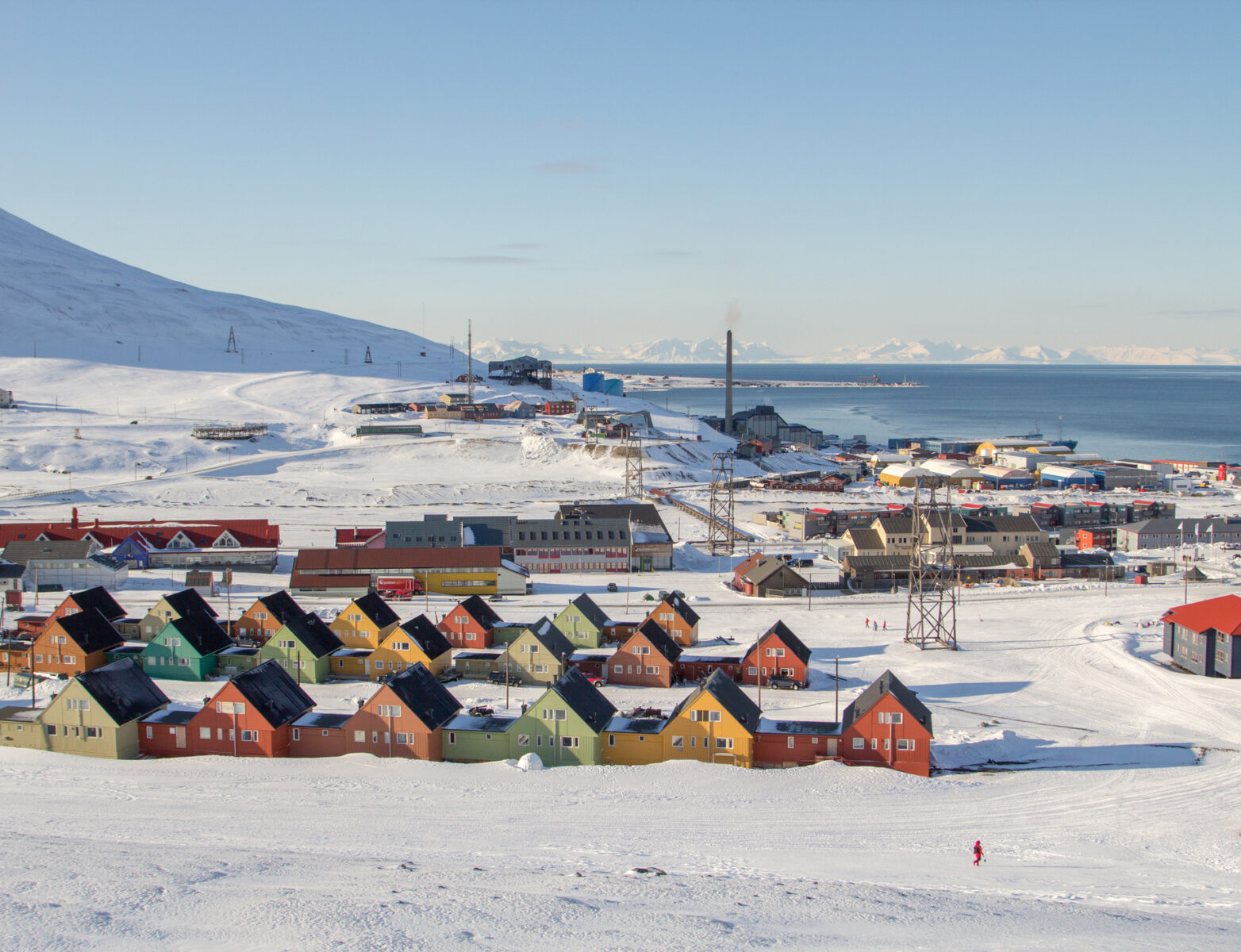 Season
May through September is the peak hiking season
Nearest city
Oslo is three hours away by plane
Hike along glaciers and through ice caves in the Arctic Circle
You can hike to the top of Trollsteinen and enjoy the panoramic Arctic views of the archipelago — while viewing 60 million year old fossils along the way — or traverse glaciers and discover ancient ice caves just outside the largest town, Longyearbyen. Even though Svalbard is on the edge of the Arctic Circle, Longyearbyen has all of the creature comforts you need when you return from your expedition: there are numerous bars, restaurants, and hotels that are happy to help you relax after a day exploring.
Most popular hikes and packages in Svalbard
Winter Hike to an Ice Cave
Just south of Longyearbyen is Larsglacier, which stretches between Trollsteinen and Lars Hierta along the Longyear Valley. This hike begins at the foot of Larsglacier, and you'll make your way up and discover water channels since melted, creating otherworldly ice caves. Head lamps, snowshoes and crampons are all included — and so are warm drinks!
Trollsteinen Hike to the Summit
from $140 per person
·
1 day
Located on a mountain just behind Longyearbyen is the Tollsteinen, which means "troll stone" in Norwegian. It's called this because atop the mountain sits a giant stone that seemingly could only be placed by a mythical creature. If needed, snowshoes can be provided for the journey across a glacier and up the mountain. There will be a stop for lunch in the great outdoors along the way.
Fossil Hunting at Deltaneset
from $165 per person
·
1 day
While the wildlife that currently inhabits Svalbard is very much of our current era and times, the area is unique in that it is home to many plesiosaurs from the Jurassic period. This incredible hike begins on boat before you alight on firm ground in search of marine reptile fossils from millions of years ago — some of which weigh up to three tons! While the hike isn't too long, the terrain to the fossil fields is somewhat slippery and steep. Lunch and transfer to and from Longyearbyen is included.
Things you need to know
When is the best time to go?
It depends on what kind of hiking adventures you want to have while visiting. The general high season is from May through September, but this is by no means definitive. During these "summer months," temperatures will be most ideal for outdoor touring. There are adventure objectives during winter, but, generally speaking, there is far less to do when polar night sets in.
What's a typical itinerary for adventures on Svalbard?
Usually you'll meet up with your guide, go over gear, make sure that avalanche transponders are working, and discuss the day's objectives. Also, to beat the crowds, an early start is always a must.
Group sizes and pricing?
Most guiding services have a minimum of 2 people before a hike can be booked. Some services offer discounts for more people joining the tour.
What about bad weather?
On Svalbard, bad weather is part of everyday life — visitors are strongly discouraged from leaving Longyearbyen without an armed escort (for polar bear safety). Before any expedition, your guides will prioritize your safety before setting out. For more details about bad weather conditions, contact your service provider. In the event weather does delay your explorations, there are plenty of activities to find in Longyearbyen.
Getting there
Norwegian Airlines and SAS offer flights to Longyearbyen via Oslo and Tromsø.
Svalbard Wildlife Expeditions
Svalbard Wildlife Expeditions
Svalbard Wildlife Expeditions' guides are committed to helping you and your group e...
Hurtigruten Svalbard
Hurtigruten Svalbard
Hurtigruten Svalbard is a full service provider of fantastic experiences, accommoda...
Basecamp Explorer
Basecamp Explorer is a tourism company that operates a collection of destinations a...
Get ready for midnight sun and polar night
Depending on the season you decide to visit this Norwegian arctic archipelago, be prepared to hike and explore in the midnight sun or under the Northern Lights during polar night. Svalbard is located on the edge of the Arctic Circle — 590 miles from Norway — and is home to the world's northernmost permanent settlement, Ny-Ålesund. While the islands were originally used as a hub for whaling, and, later, as a coal mining outpost for Norway and Russia, they now offer a once in a lifetime opportunity to discover icy fjords, snow-capped peaks, and see the wildlife (at a distance, of course) that call the frozen archipelago "home."