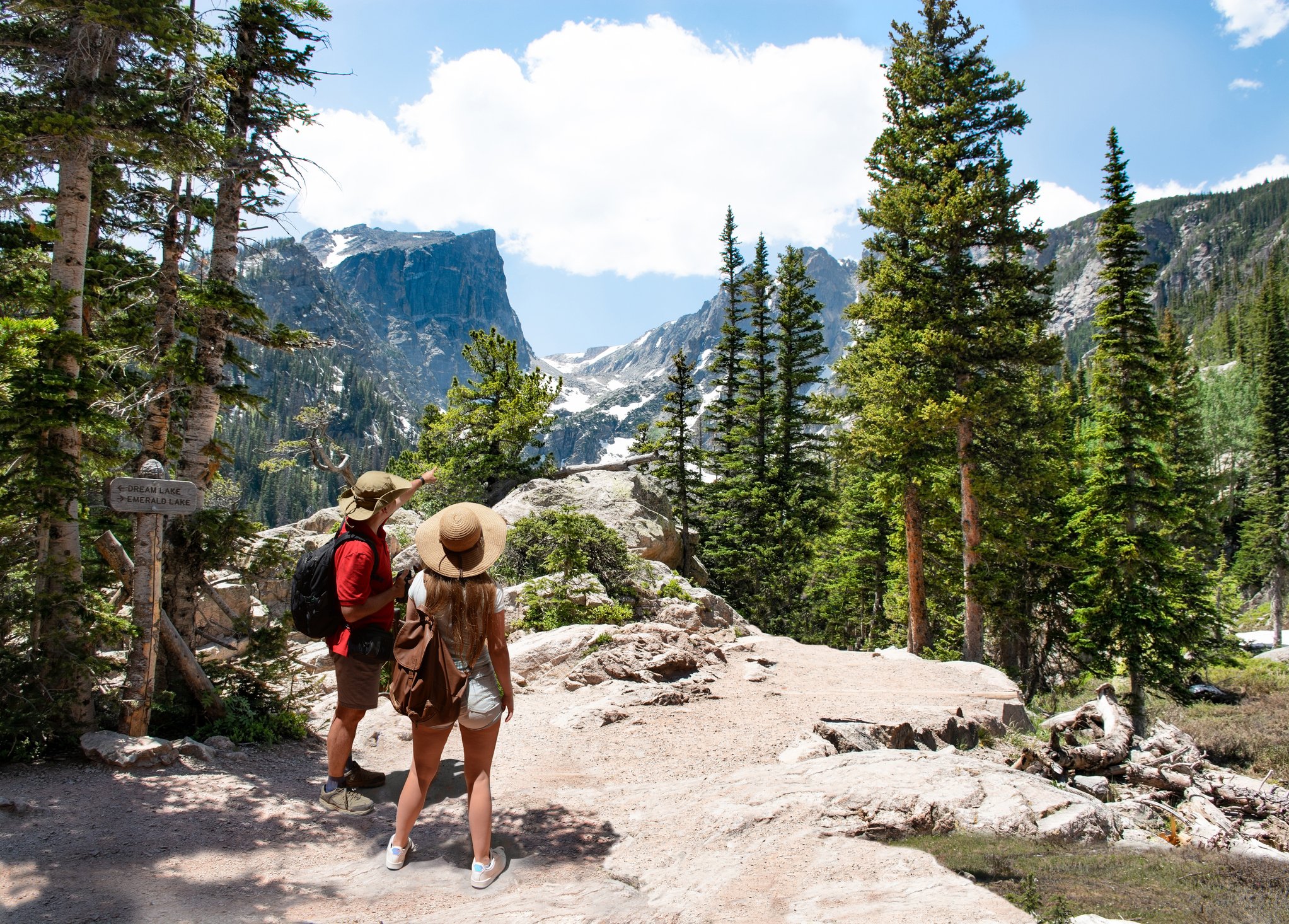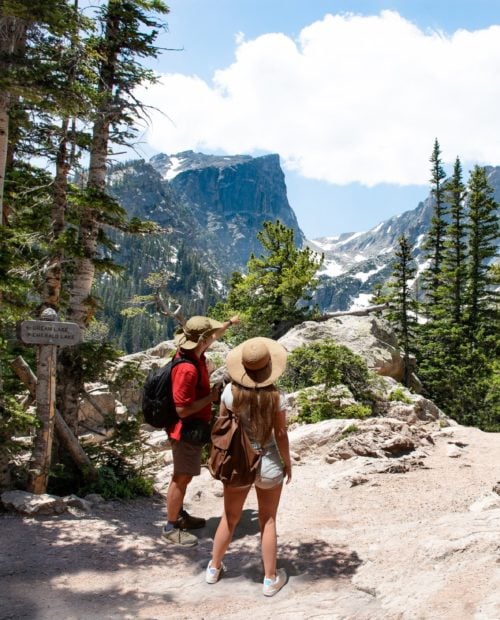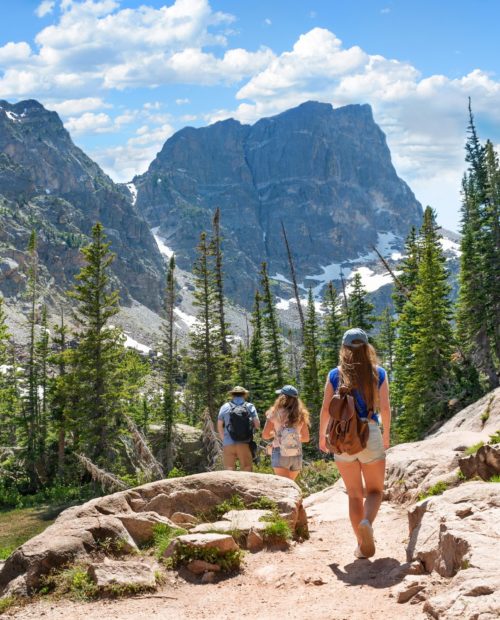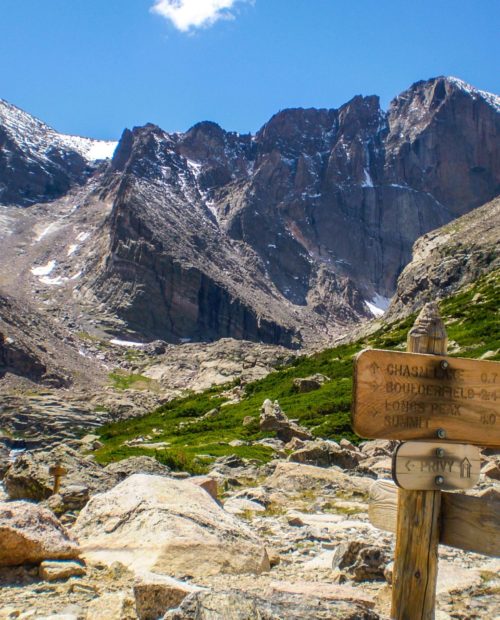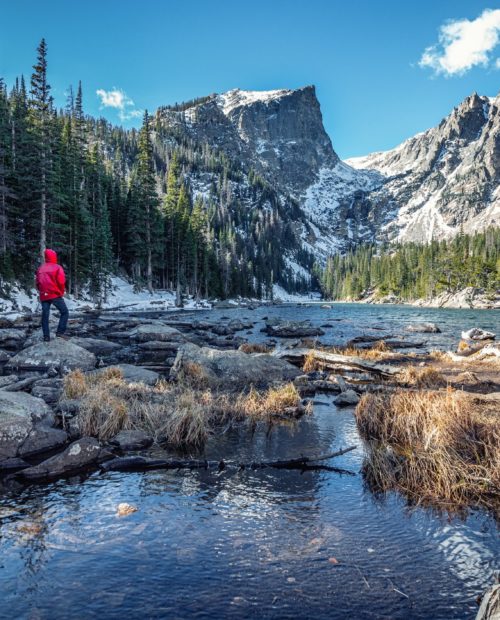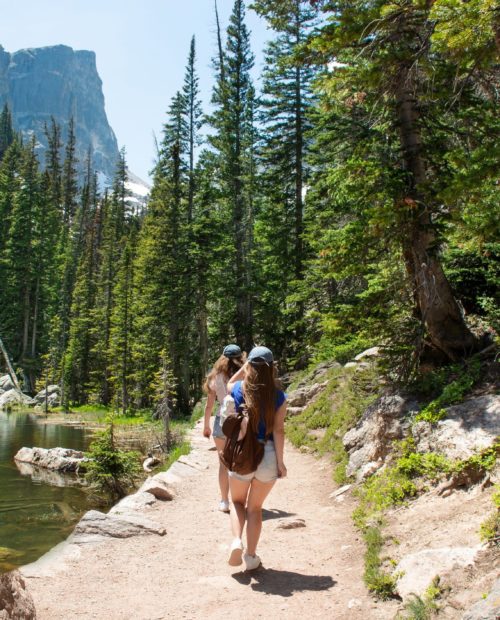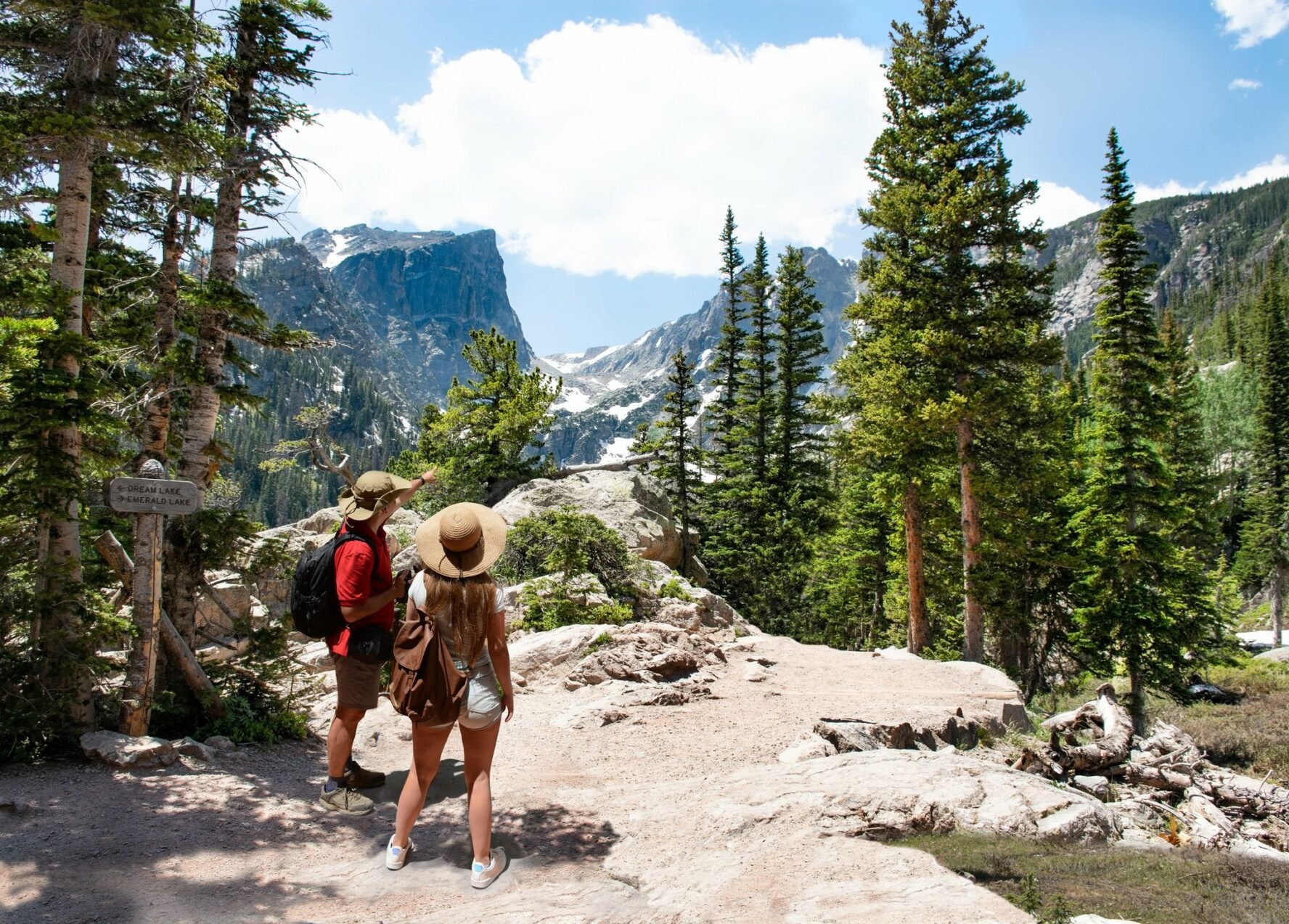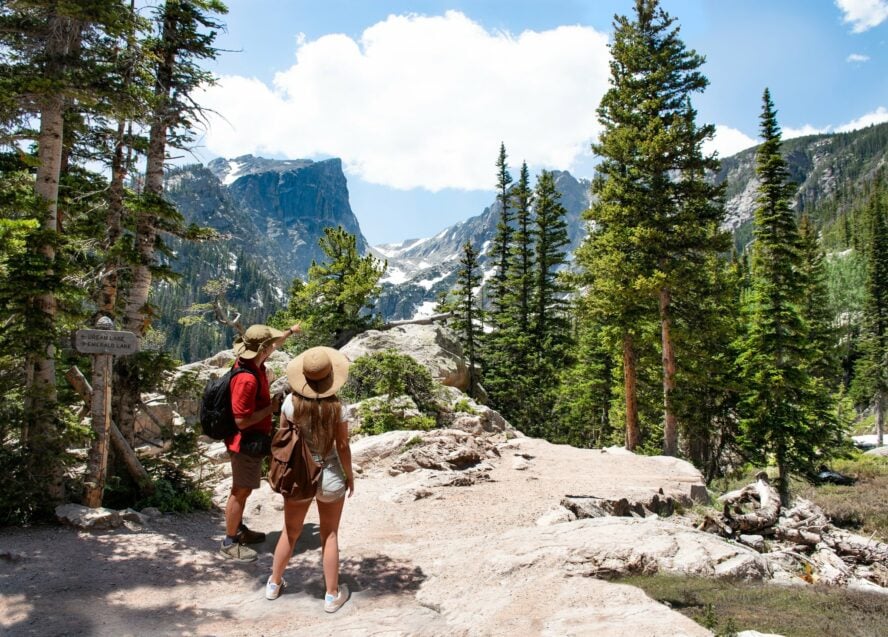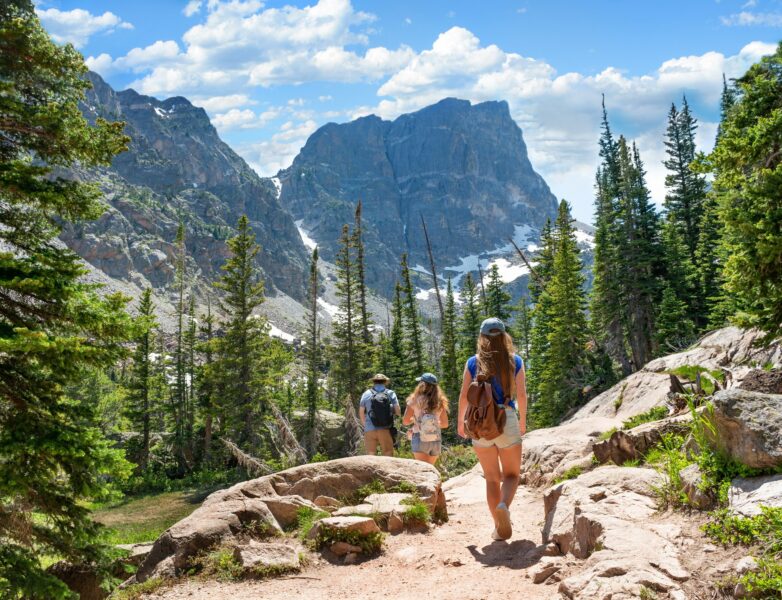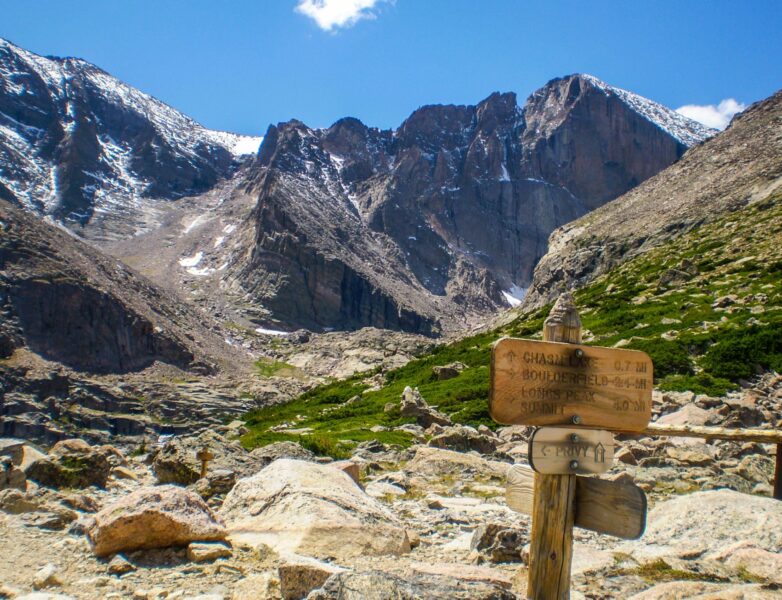 Hiking in Rocky Mountain National Park
Rocky Mountain National Park (RMNP) is the essence of mountain scenery inviting you for breathtaking hikes in photographic landscapes — no matter where you point your lens. RMNP is home to nearly 200 miles of hiking trails ranging from easy meadow walks in wildflower-covered valleys to challenging alpine climbs along the lofty heights of the Continental Divide. The park's geological diversity, abundance of wildlife, and accessible trails are just a few of the reasons it's one of Colorado's most popular hiking destinations.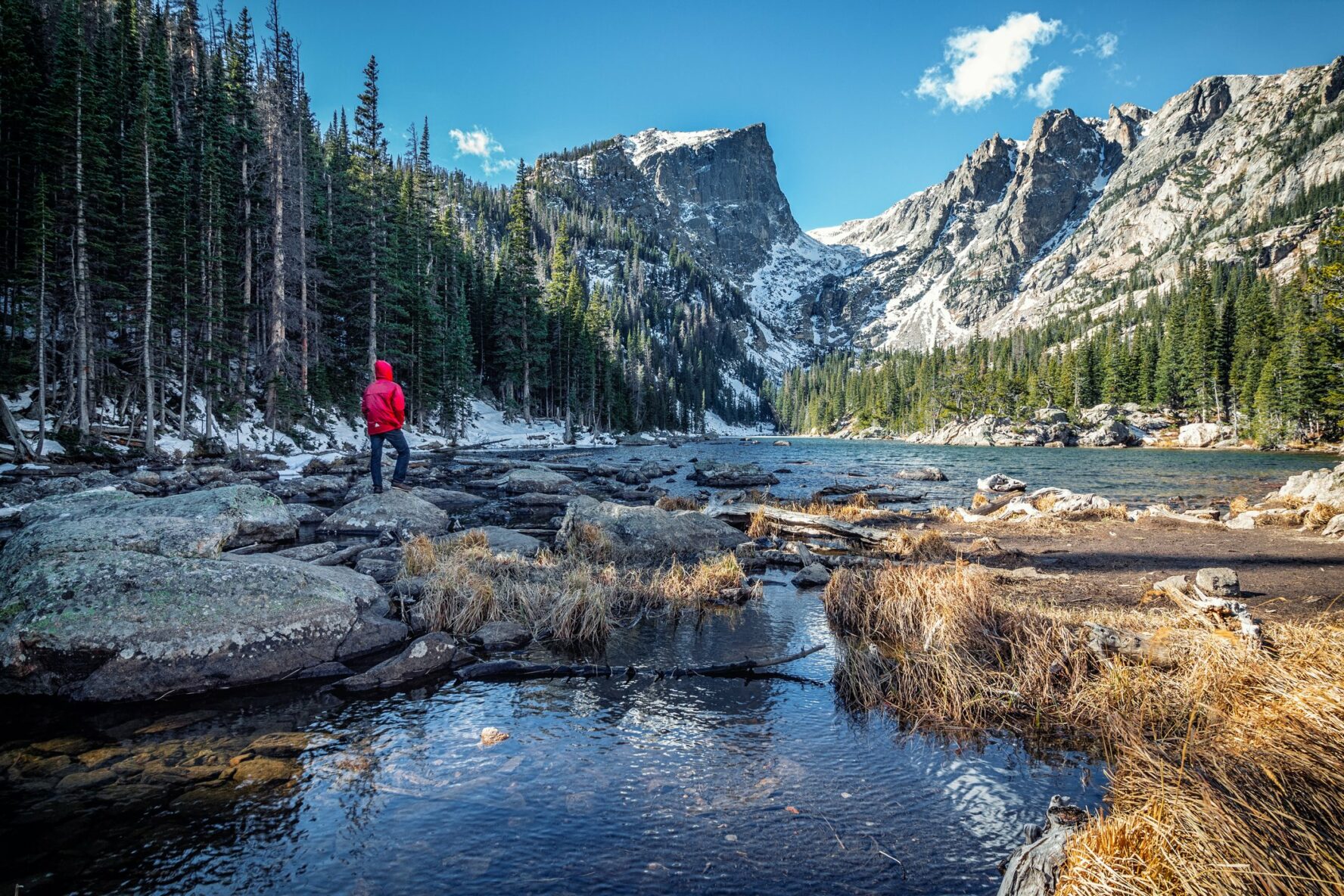 Beginner Day Hike in Glacier Gorge
This Rocky Mountain National Park guided tour features the popular Bear Lake, an alpine lake at 10,000 feet. The Glacier Gorge Hike also takes you past Alberta Falls, dense forest, and glaciers. Your day is complete with a picnic on Loch Vale's idyllic shores before heading back.
Intermediate Day Hike to Chasm Lake
Chasm Lake is an idyllic shoreline at the base of the Rocky Mountain National Park's famous 14,00-foot Longs Peak. You'll hike around spruce-fir trees to sweeping views of the scree fields famous to Colorado's alpine terrain. With surrounding mountain views, enjoy one of the most scenic destinations in the park.
Advanced Day Hike to Continental Divide Trail Summits
Extending 3,100 miles from Canada to Mexico, hike this gorgeous stretch of the Continental Divide Trail through Rocky Mountain National Park. You'll have the opportunity to summit multiple peaks on the nine-mile hike. Starting early, you'll also break to soak in the magnificent views of alpine lakes and streams below.
Get free trip brochure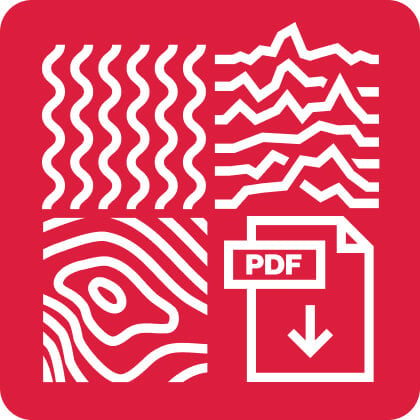 The brochure contains:
Adventure and location overview, itinerary, available dates, what's included, how to prepare, and much more.
Brochure sent, check your inbox
Talk with us
and let one of our adventure experts help you plan your perfect adventure.
Meet your guide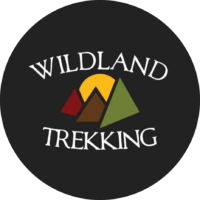 Wildland Trekking
Hiking Guides
Wildland Trekking's goals are to continue to reach more and more people through hikes, and to introduce them to what is an essential part of a life well-lived: connection with the natural world. With more than 10,000 people joining their tours annually, they have a proven track record of providing quality trips that exceed their guests' expectations!
Things to know
What you get in this adventure:

A local guide with extensive knowledge of the area
Trail snacks and a picnic lunch
Technical day pack
Trekking Poles
National Park entrance fee and permits
Transfers to and from Estes Park to RMNP

What's not included:

Personal items
Travel insurance

Hiring a local guide offers you the chance to experience Rocky Mountain National Park's beauty to the fullest. Local guides know all the hidden gems the area has to offer, will explain the history and geology during the hike, and will transport you to and from the destination. RMNP also has notoriously fickle weather, but your guide will know just what to do if the weather takes a turn or something unexpected happens.

Here's a list of the equipment you need to bring:

Day pack large enough to carry all the items listed (around a 40L bag) — complimentary pack is available to use
Water bottle
Hiking boots
Spare clothes for layering
Compass & map
Toiletries (sunscreen, toilet paper, etc.)
Sunglasses
Camera — optional (but recommended)

Each hiking trip will be customized to the skill level of your day hike in RMNP. Tours range from 6-14 hours depending on the itinerary.

Meet at a previously agreed upon location in Estes Park, CO. It's also possible to meet on location at Rocky Mountain National Park.
Tours hiking above the treeline or mountain summits will begin before sunrise, depending on your tour selection
Hike to alpine lake for a picnic lunch and to take in the views
Hike down, taking in the views and learning about the wildlife
Guide will transport you to your hotel or meeting location in Estes Park

You need to be able to hike for a full day with around 1000-plus feet of elevation gain, carrying a full daypack. Beginners are invited on day hikes that can accommodate a range of skill levels. That said, the more fit you are the more fun you will have. If you are looking for adventure and up to the task of a full-day of trekking, you'll be rewarded immensely.

The alpine terrain, however, can be challenging and the weather unpredictable. Additional training recommendations for intermediate and advanced day hikes, include hiking for three days per week at least 12 weeks prior to your trip. Start with short hikes about one hour in length with a light daypack. Also, the altitude can really catch people off guard, so for a 72-hour period before your trip begins, ensure that you are consuming sufficient amounts of sodium and fluids.

Everybody over the age of 12 is welcome on this hiking adventure. Children five and older can join on private tours on a case-by-case basis.

Groups usually consist of seven guests and one guide, with a private tour maximum of 10 guests and two guides if you're traveling with a larger party. All pricing is per person.

The Colorado Rocky Mountains are home to infamously unpredictable weather, so you need to be prepared with the right gear. The same white cloud shielding you from sunbeams can easily turn into a stormcloud plummeting hailstones within minutes. Rest assured, your guide will know the correct course of action if the weather throws a curveball.

It's highly recommended that you cover all your bases with travel and medical insurance. While hiking might seem like a low-risk outdoor activity, accidents can happen anywhere and we recommend insurance to avoid paying out of pocket for costly medical expenses. And as we've recently seen, travel plans can be abruptly halted, so it's a good idea to have cancellation insurance that also covers lost baggage. It's tried and tested and it works.

The meeting location is at your hotel or agreed upon meeting place in Estes Park, CO. From there, you'll be transferred to Rocky Mountain National Park. Your guide will transfer you back upon departure. If you're driving separately, you can also meet your guide at the park or follow them to the trailhead.
Get free trip brochure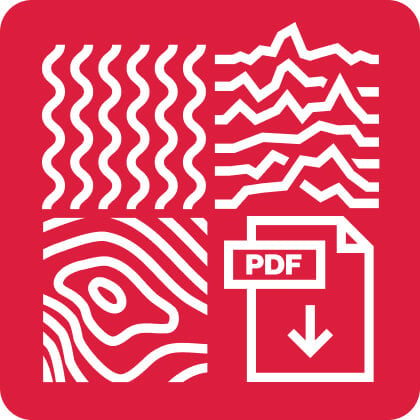 Adventure and location overview, itinerary, available dates, what's included and much more.
Brochure sent, check your inbox
Talk with us
and let one of our adventure experts help you plan your perfect adventure.
Other things to do in Rocky Mountain National Park (RMNP)