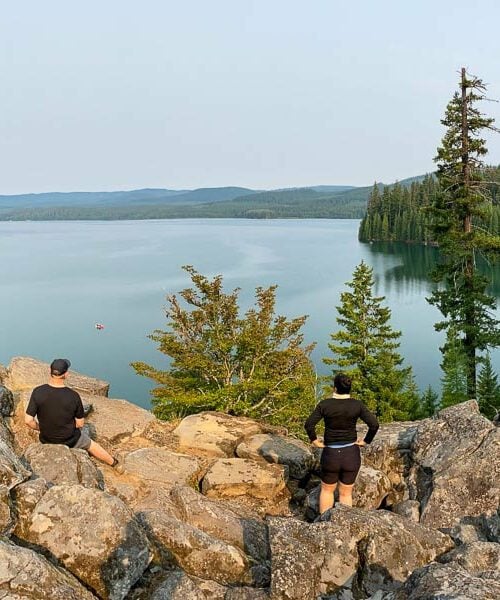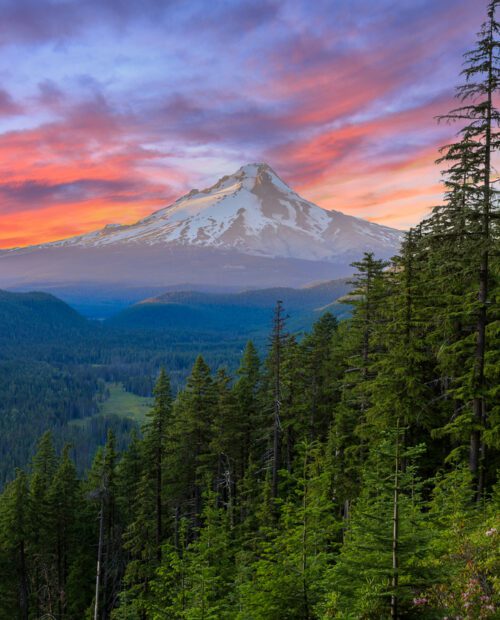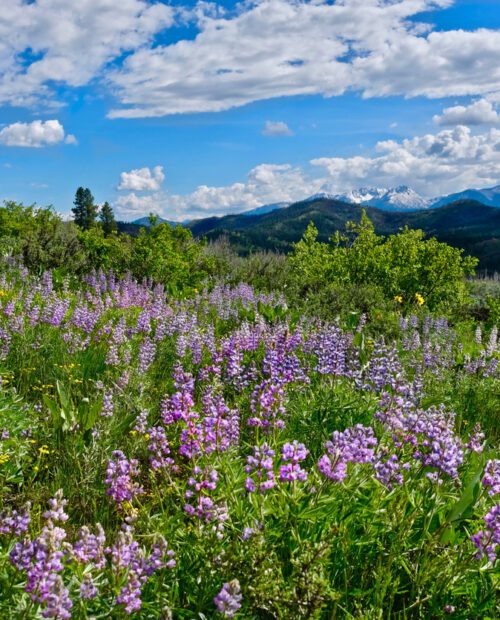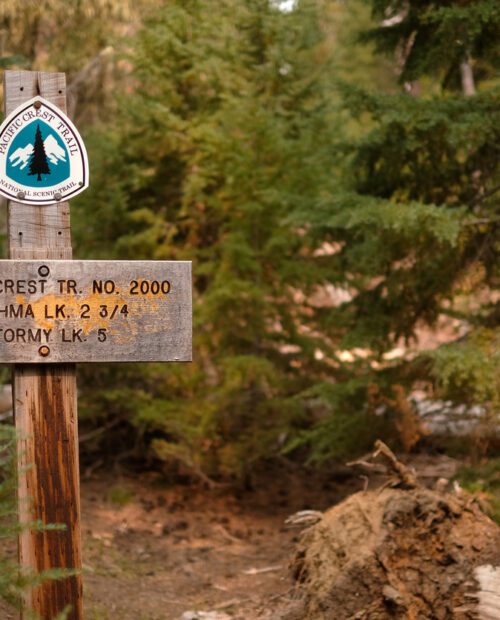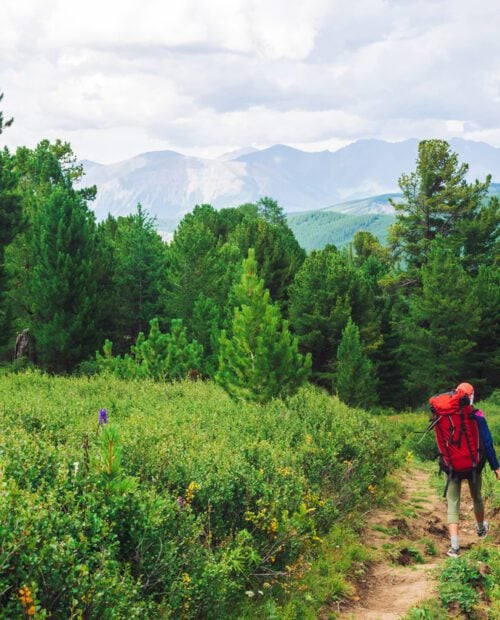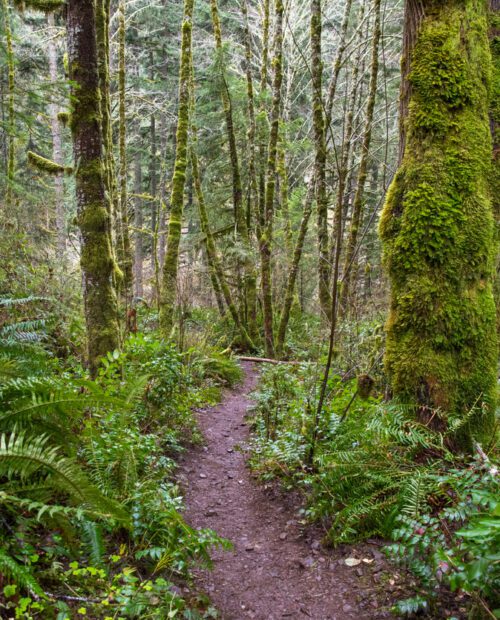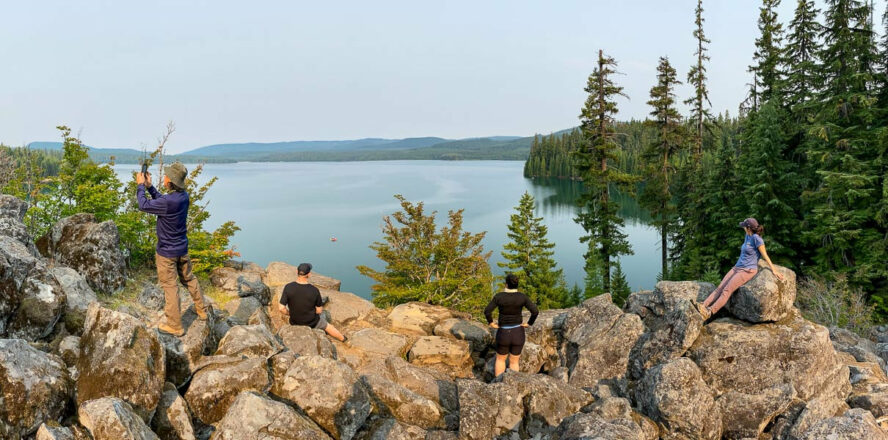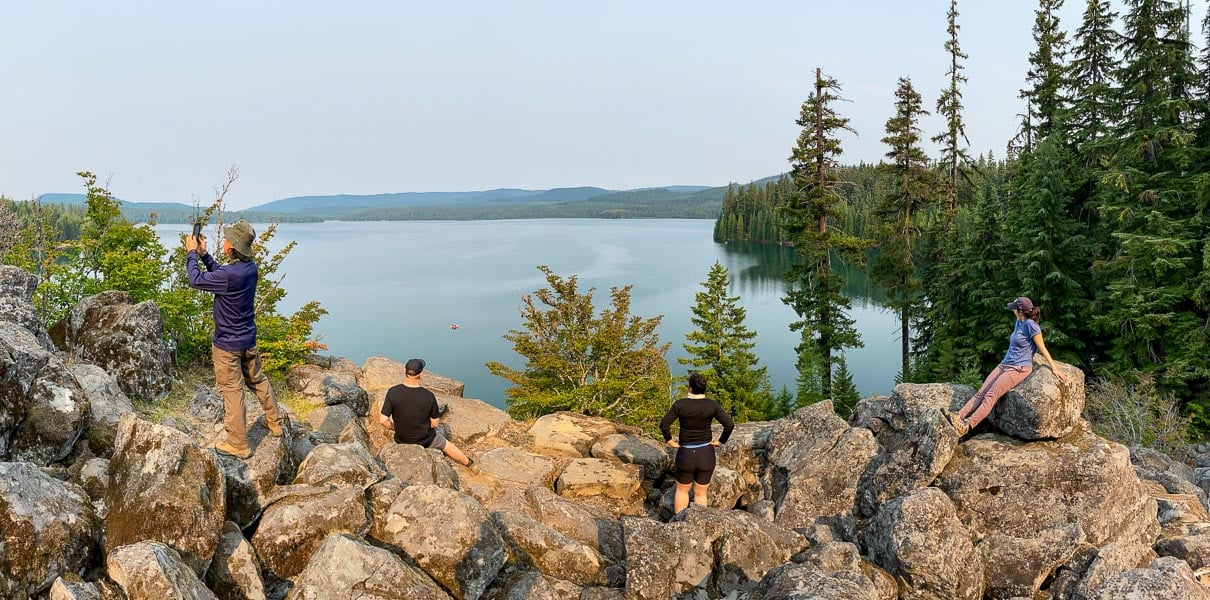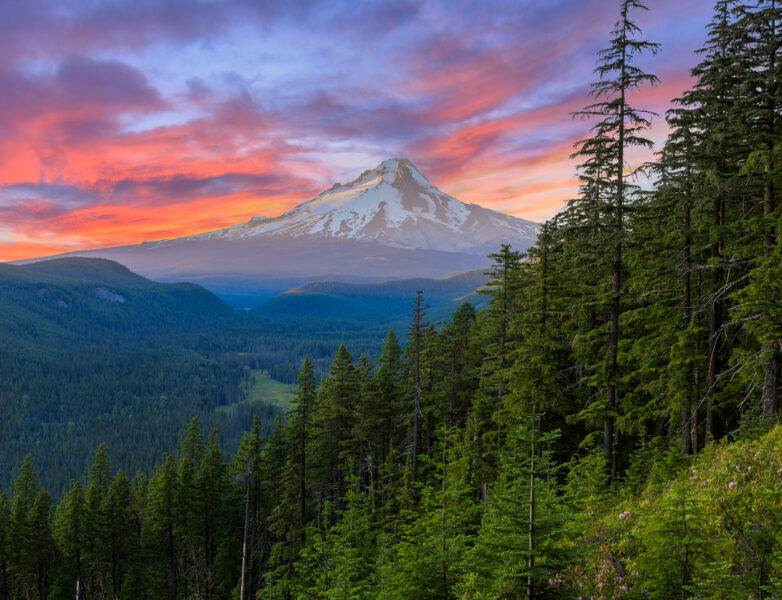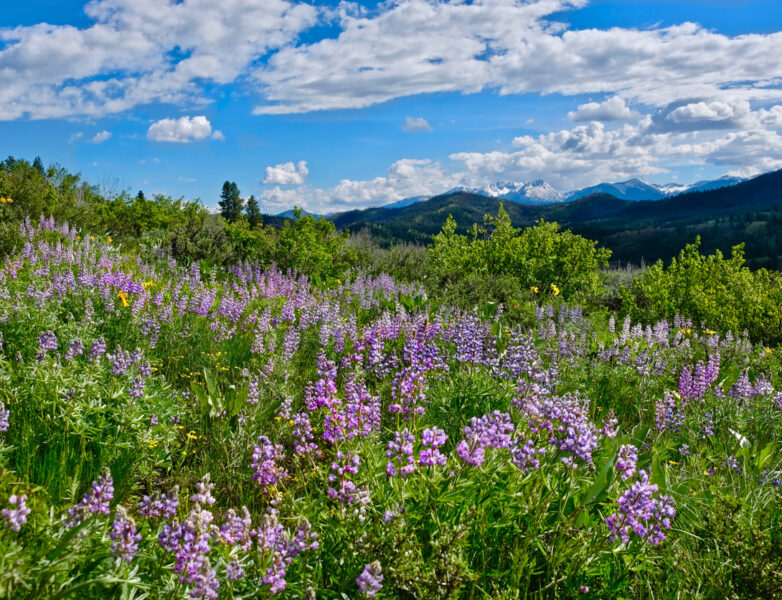 Picture this: a premier wilderness trek, summertime dips in the lake, and sleeping under the stars—all in the company of fierce women who love wilderness. This is a 4-day Backpacking 101 through Oregon's share of the Pacific Crest Trail, a footpath along West Coast's backbone: Sierra Nevada and Cascade mountains. The complete trail stretches from Mexico to Canada, amounting to 2,650 miles, but you'll be doing a 30-mile portion of it. After hiking through lush temperate rainforest with views of the Cascades and scents of wildflowers, you'll set up your own camp and take a relaxing swim in crystal clear waters. Once you've felt the thrill of being off-the-grid, you'll be planning your next backpacking trip before you know it!
Learn backpacking basics with a great team of outdoorsy women

Experience a portion of West Coast's greatest footpath

Explore verdant rainforest, colorful meadows and mighty peaks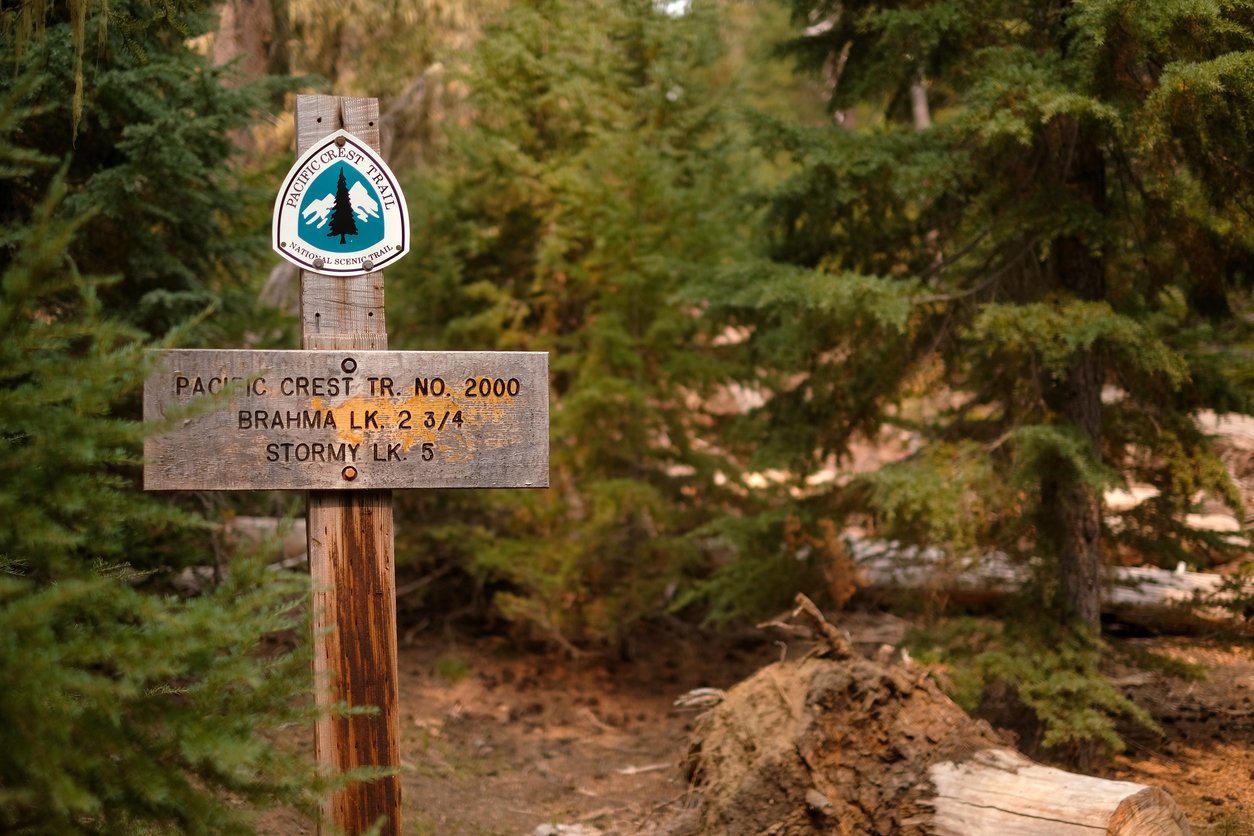 Itinerary
Backpacking is one of the best ways to unwind and get in sync with nature, but there's a bit of a learning curve if you want to go out on your own. Join an expert guide and like-minded women on this 4-day tour of the Pacific Crest Trail—or rather, just one spectacular part of it—and learn all there is to know about backpacking. Find out about the preparation process, wilderness survival, Leave No Trace principles, camp setup, nutrition on the trail, and so much more.
Your backpacking adventure begins at your guide's office, where you'll meet the rest of your team. You'll get dropped off at the trailhead, after which it's just you, your guide and your group in the woods of the Pacific Northwest!
Meals: Lunch and dinner

During the course of your 4-day backpacking trip, you'll traverse 25-30 trail miles (40-48 km) through lush temperate rainforest of the Pacific Crest Trail. Enjoy the views of Mt. Hood, stop and smell the wildflowers, and soak in the lake after a long day of hiking. Let your guides teach you the basics of backpacking: preparation and planning, wilderness survival essentials, Leave No Trace principles, campsite selection and setup, backcountry nutrition, bear-safe food storage methods, and more! This being a summer tour only means one thing: mellowing out at the lake and roasting marshmallows under the stars!
Meals: Breakfast, lunch, and dinner

Tread the last few miles of the trail. After a challenging, but infinitely rewarding few days, say goodbye to your team and your guide!.
Meals: Breakfast and lunch
Meet your guide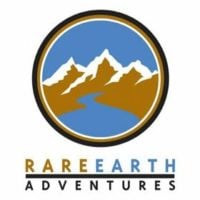 From climbing Mt. Saint Helen's to snowshoeing on Mount Hood, Rare Earth Adventures offers one-of-a-kind adventures. Their guides are certified Wilderness First Responders that will make sure your adventure is both safe and fun! They have been creating unique outdoor experiences since 2006.
Sonali Suryadevara
about
Rare Earth Adventures
on Google Reviews
Few weeks back went on a women's backpacking trip on the PCT. It was a great learning experience with our guides, Brett and Emily, who were so amazing. Both are such fun and enthusiastic women and they gave us a great overview of back-country backpacking. REA did an awesome job at organizing this whole trip. Julie was very helpful with providing the training plans and answering all the queries that I had. I would highly recommend REA for any hiking or backpacking trips. They are awesome!!
Outdoors Walker
about
Rare Earth Adventures
on Google Reviews
This was a wonderful way to feel more confident backpacking. It was a lot of work and very rewarding. I had Alexis as my guide. She was helpful and full of information. Always watchful if you needed help, there to answer any questions (and we had a lot), connected with each of us. I was a single traveler. I felt very comfortable and included in all aspects of the trip. The portion of the PCT we did was spectacular.
Lorri Newman
about
Rare Earth Adventures
on Google Reviews
I just completed an all girls trip w/ Misha as my guide , and I can't say in enough words how fabulous this experience was for me. Misha was experienced w/ a novice group of women, she offered training in areas of navigation, water purification, setting up tents, making our food, and  she even helped us learn how to do a proper bear hang.
I feel like this trip offered me an opportunity   to learn new skills ,and because of the comfort of the group members as a whole, we were able to form a strong bond w/ one another.
I would highly recommend this trip to women looking for a unique, fulfilling and memorable experience !
Shannon Moore
about
Rare Earth Adventures
on Google Reviews
Just went on an awesome 4-day backpacking trip on the PCT with REA. REA was so helpful in the planning and preparing for the trip – everything from training hike suggestions to a packing list (and they had some gear to borrow if you didn't have everything!). The guides on the trail were amazing, fun, and knowledgeable – especially Misha! I highly recommend REA for any short or long hiking, backpacking, or climbing trip you might be considering in their area!
Things to know
57hours is committed to providing safe outdoor adventure experiences. We require all guides using our platform to have a COVID-19 safety plan and to make the details of that plan accessible to travelers. In most cases, group sizes will be reduced, guides will avoid overcrowded locations, and other safety measures will be met depending on the location and activity. 

We also expect clients to respect local regulations and take measures to protect themselves, their guides, and the communities they're traveling to. For more information on COVID-19 measures in Oregon, please refer to Oregon's COVID-19 resources and updates.

Please contact us if you have any questions or require further information. We are happy to provide you with the most up-to-date information!

What you get on this adventure:

An experienced, local hiking guide with extensive knowledge of the area

4 days of backpacking the Pacific Crest Trail

Transportation to the trailhead and back

Meals (as indicated in the itinerary)

Snacks, tea, and coffee

Group camping gear (water filter, stove and fuel canisters, toilet paper and waste bags, bear canister, travel trowel)

Backpacking tent

Water filter

Trekking poles

What's not included:

Transportation to Oregon

Backpacking sleeping bag and pad

Guide gratuities — optional

No experience necessary—this is a beginner-friendly backpacking trip through a selected part of the Pacific Crest Trail! Your guides will teach you everything you need to know about backpacking. However, you need to be in good shape as you'll be hiking up to 12 miles/ 19.5 km a day up moderate inclines while carrying a 40 lb/ 18 km (or an even heavier) backpack. Make sure you're physically fit enough to keep up this tempo for four days.

Here's a list of personal items you need to bring:

Sleeping bag and pad

Day pack large enough to carry all the items listed (around a 25-40L bag)

Water bottle or hydration bladder (2L capacity)

Lightweight hiking boots or shoes

Spare clothes for layering

Waterproof rain jacket

Sunhat

Toiletries (sunscreen, hand sanitizer, bug spray, toilet paper, etc.)

Headlamp or flashlight

Sunglasses

Camera — optional (but recommended)

Dress comfortably and for the weather in clothes you can move in. We suggest bringing clothing appropriate for the season. Layers are best and don't wear jeans.

Of course! You'll need to bring your own sleeping bag and pad, and if you don't have your own, there are plenty of rental companies in Portland—the starting point of your tour. You can rent from LowerGear Rentals, Mountain Shop, Portland Paddle, or any other rental company in Portland. Make sure you make arrangements in time. Contact us if you need any help!

Group sizes and prices:

For this all-women backpacking tour along the Pacific Crest Trail, the usual client-to-guide ratio is 10:1. 

All cost is per person and does not decrease as the group grows. 

Hiking the Pacific Crest Trail can be arranged for larger groups. Contact us to make arrangements.

Min. age requirements:

If you are older than 18, you're good to go.

Minors younger than 18 may be permitted to join the hike on a case-by-case basis, but must be in the presence of a parent or legal guardian.

If your group has hikers under the age of 18, contact us prior to booking to make arrangements.

A 30% deposit to secure your place is due upon booking. The remaining amount is paid 3 months (90 days) prior to departure. Once the trip is confirmed by the guide, the cancellation policy stated below applies. We highly recommend purchasing travel insurance to protect your trip cost.

If Client cancels the Booking within 48 hours of purchase, Client is entitled to a full refund.

If Client cancels the Booking anytime prior to thirty (30) calendar days in advance of the trip, Client will receive a refund up to 80% of the purchase price of the trip.

For cancellations ten (10) to thirty (30) calendar days in advance, Client is entitled to a refund up to 70% of the total amount paid when Booking. 

After that deadline, Client is not entitled to any refund. Any reimbursable expenses arising out of the Booking incurred by Guide prior to the date of cancellation (including but not limited to plane tickets, car rental payments, and lodging or transportation fees) are non-refundable.

To get to Portland, Oregon, most people fly into Portland International Airport (PDX). From there, you have a 15-minute drive to your guide's office in Troutdale.

You'll meet your guide and your fellow backpackers at the guide's office, 121 E Historic Columbia River Hwy, Troutdale, OR 97060. Their office entrance is located below and behind the storefronts in downtown Troutdale. Turn left off the main street immediately after the "Gateway to the Gorge" arch to access the lower parking lot.
Download hiking gear checklist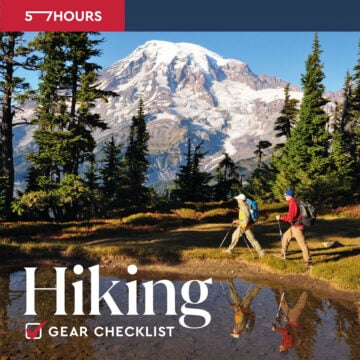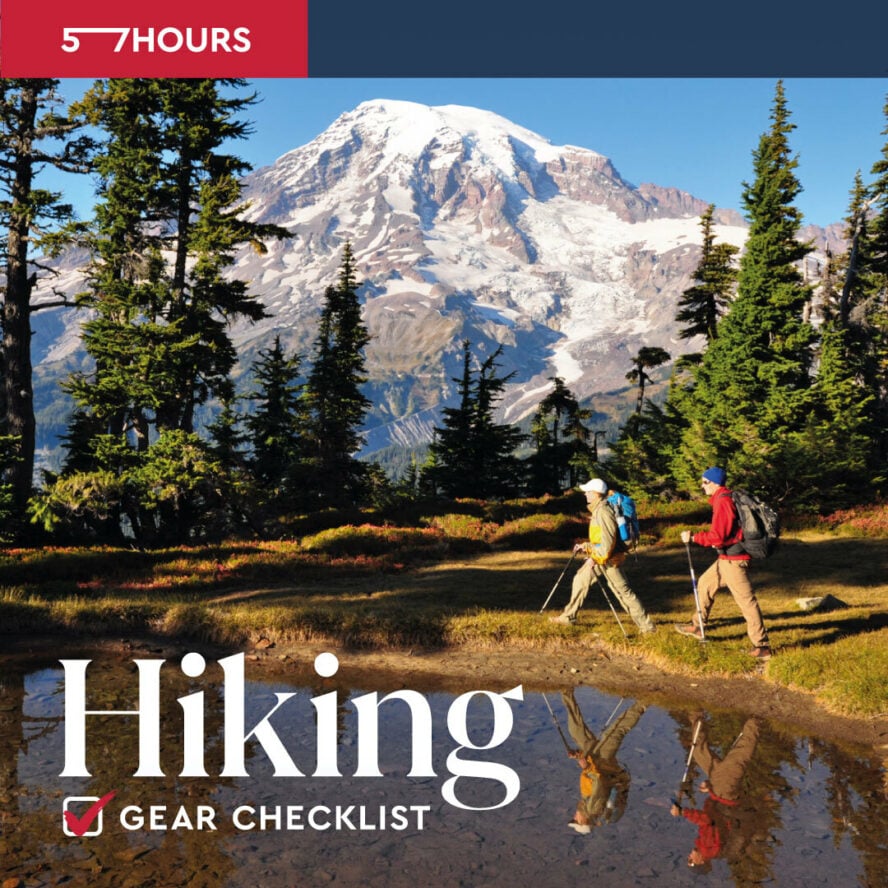 Prepare for the trip.
Get complete checklist for hiking and camping equipment.
Brochure sent, check your inbox