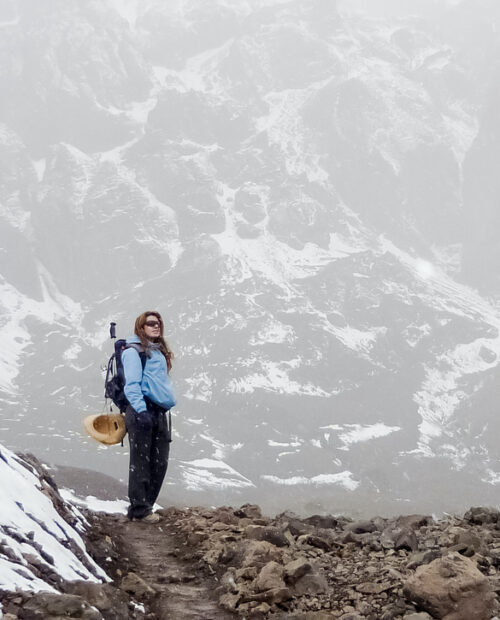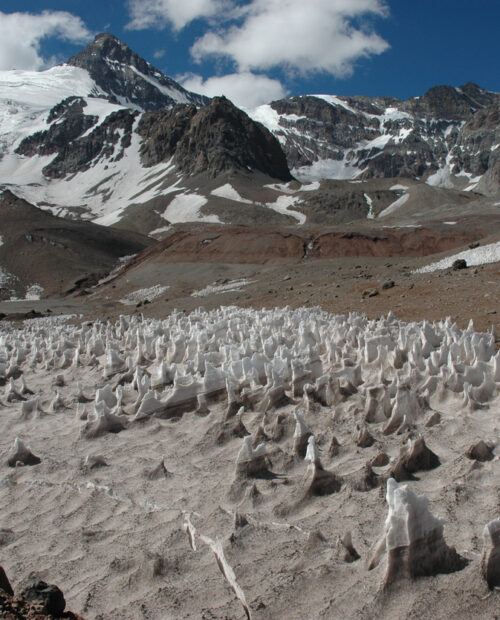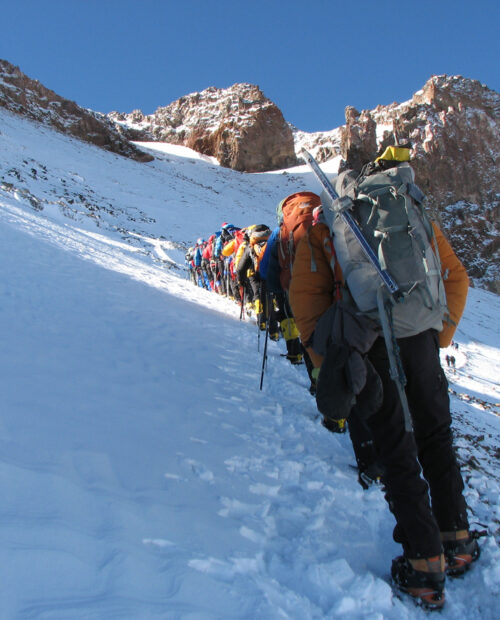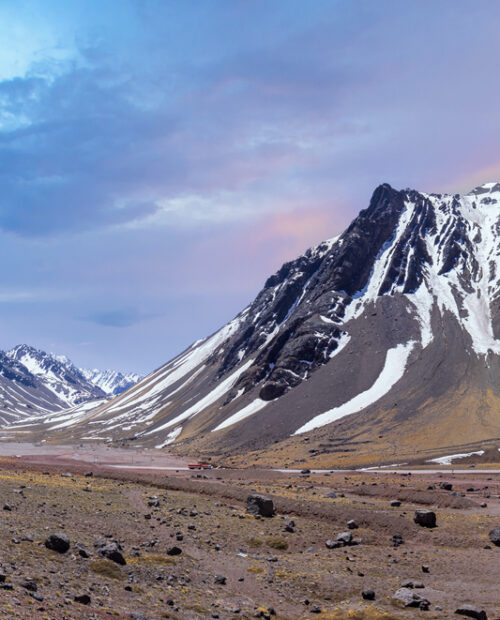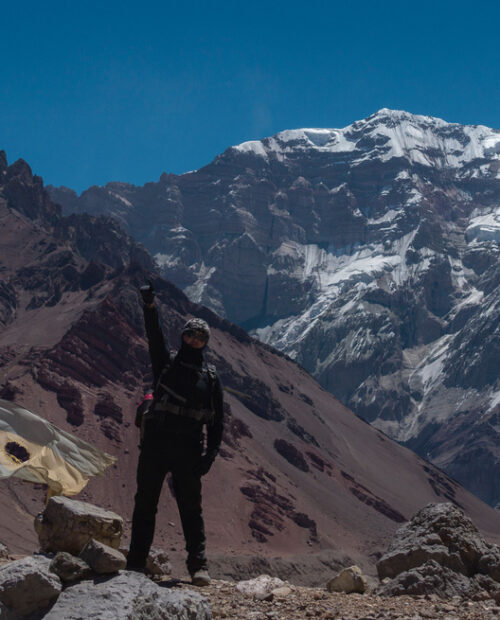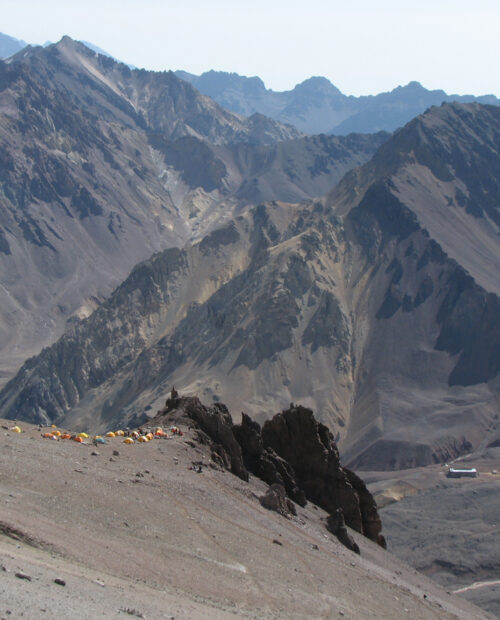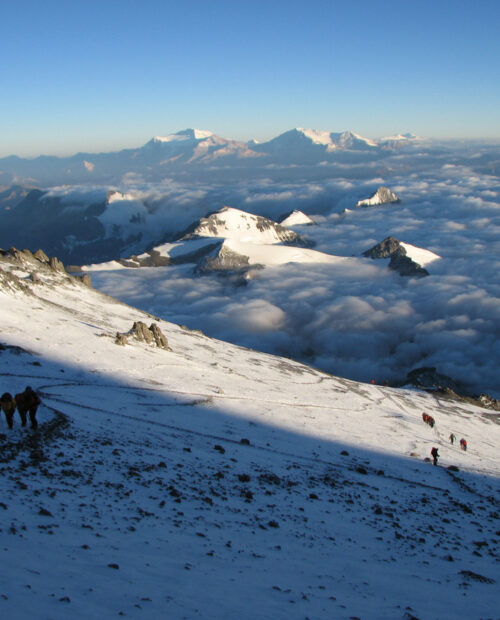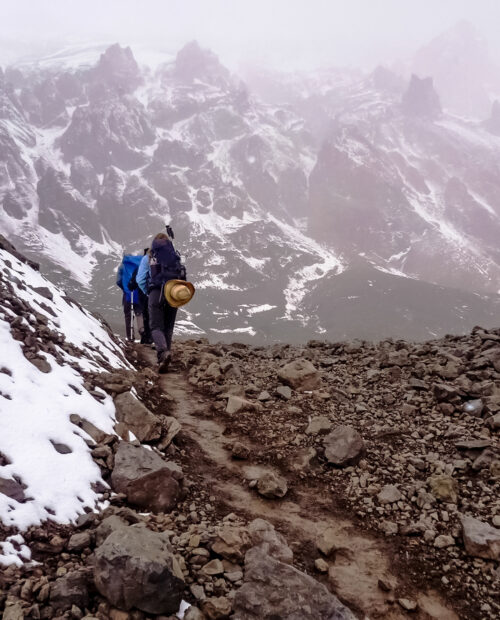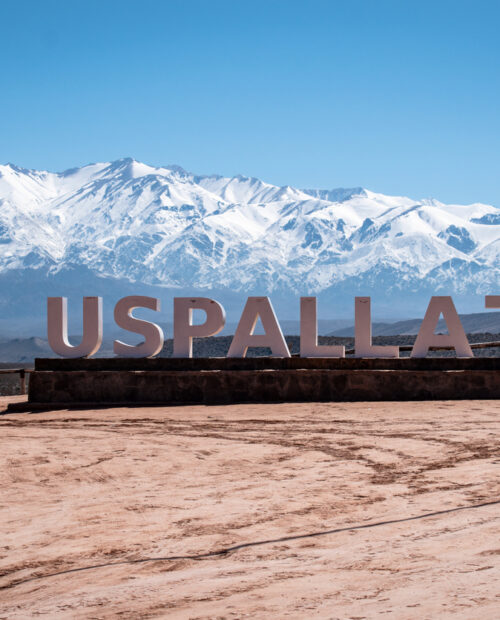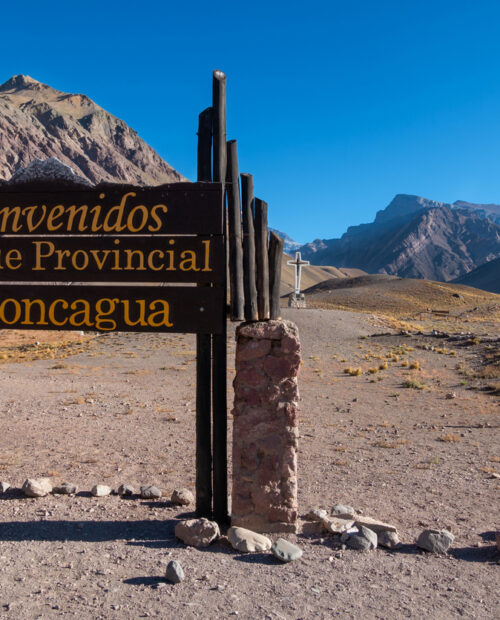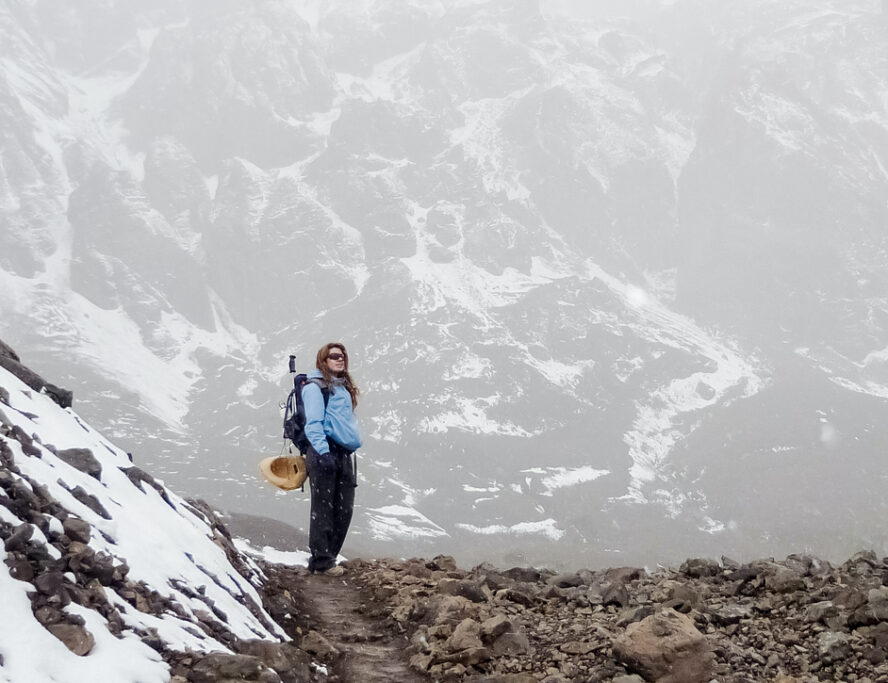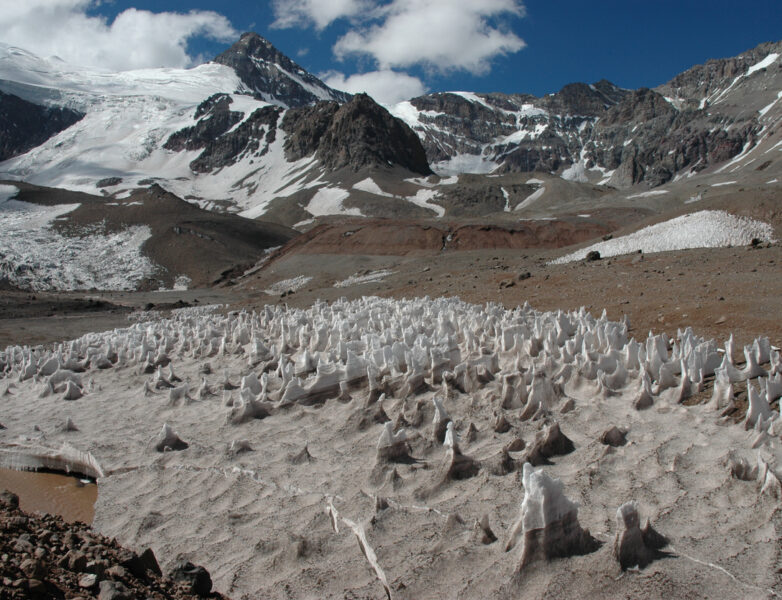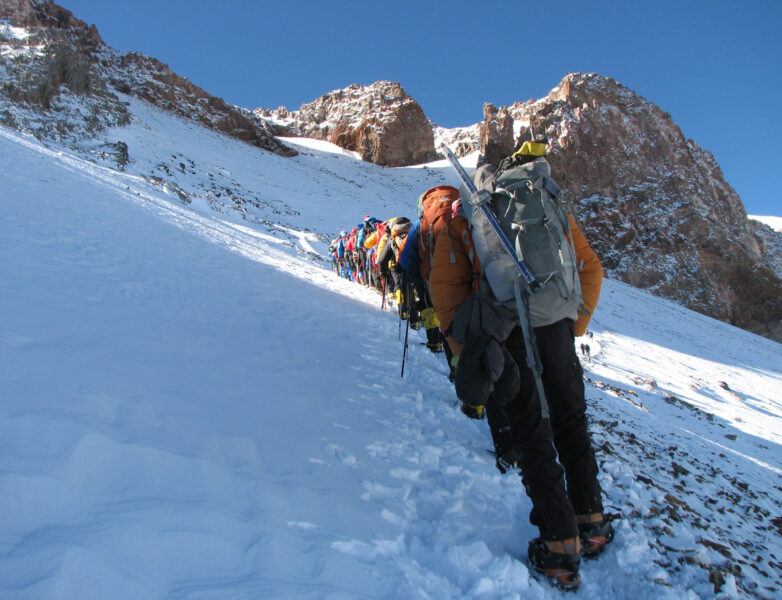 Climbing Aconcagua via High-Mountain Trek
5.00

()
Imagine living in the heart of the Andes for three weeks straight. What in the great outdoors?! You're climbing Aconcagua, of course—the highest peak of the Western and Southern Hemispheres! Surprisingly, the world's highest peak outside of the Himalayas could be categorized as a long high-altitude trek as it doesn't require technical mountaineering skills. And we'll approach it from the less-traveled Vacas Valley, providing a crowdless experience. While the climb doesn't demand technical skills, it does require peak fitness, commitment, and determination due to high altitudes. With our experienced guides and high guide-to-client ratios, you'll have the best chance of summiting. Are you up for a 7 Summit challenge?
Spend three unforgettable weeks immersed in the heart of the Andes, waking up to the breathtaking wilderness each day

Escape the crowds by approaching Aconcagua from the less-traveled Vacas Valley

Low Client-to-Guide Ratio

We maintain the ratio of 1:3, maximizing flexibility and increasing the the odds of a successful summit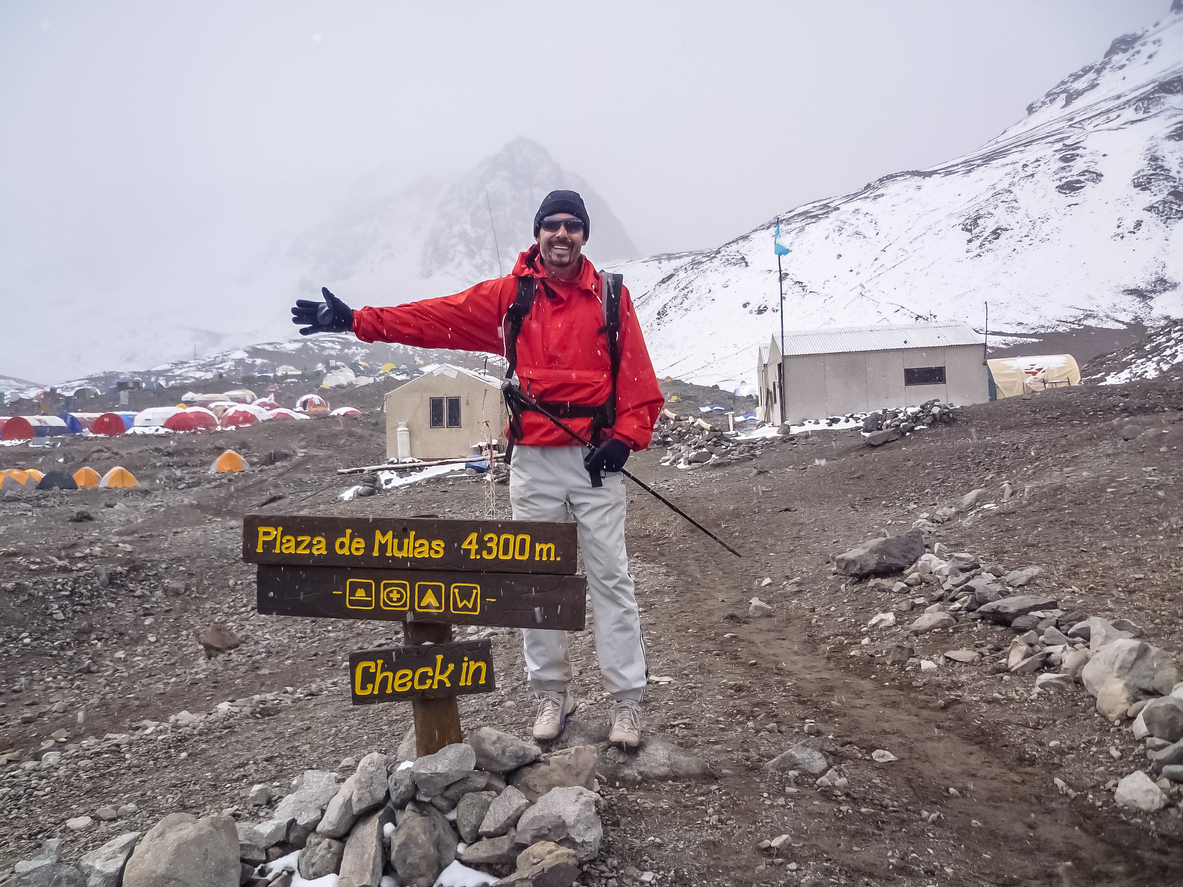 Itinerary
Embark on a thrilling Aconcagua summit adventure led by experienced guides. This remarkable journey includes the service of dedicated porters, comfortable hotel accommodations before and after the trek, top-notch group camping equipment, and all meals throughout the expedition. Over the course of three action-packed weeks, you'll climb the highest peak in the Southern and Western hemispheres, embracing the exhilarating challenges and breathtaking landscapes of this epic adventure.
Today, you are expected to arrive in Mendoza, Argentina! This day is not part of the Aconcagua guided tour, but we advise you to arrive at least one day earlier to give yourself a chance to recuperate if flying from afar. Settle into your accommodation and explore the city. You'll meet your guide tomorrow.

Meet your guide and fellow mountaineers! Today involves checking all your mountain equipment and assisting you in renting any necessary items if needed. One of the staff members will arrive to collect permit fees, along with a copy of your passport and insurance details. After these formalities, enjoy the comforts of one of the best hotels in Mendoza City and get to know your mountain squat a bit better over dinner.

After breakfast at around 10am, your adventure officially starts! You'll drive up into the mountains to Uspallata for lunch and then continue to drive up to Penitentes at 8,530 ft (2,600 m), where you'll stay for the night. Dinner will be set for around 7pm. Time to relax, have a shower, and rest before you start hiking the following morning.

You'll have breakfast at 8-9 am and likely load into the vehicle at 10am for a short drive to the trailhead at the start of the Vacas Valley. From the trail's start, it's 7.9 miles (12.7 km) to Pampa De Lenas at 9,404 ft (2,868 m). The group will be taken to the park's entrance in a private vehicle, where permits will be presented, and you will begin the trek to the Pampa De Lenas Camp. Equipment will be carried by mules, and you will have lunch on the way to the camp. Upon arrival at the camp, you will set up your tent with your partner and be able to rest and enjoy BBQ for dinner.

Waking up early in the morning, take down all the tents before breakfast so they can be loaded onto mules. After breakfast, it's time for another hike. Today involves a 9.4-mile walk to Casa de Piedra at 10,646 ft (3,245 m). You'll cross the river and follow the valley all the way to your next campsite at Casa de Piedra. This trek takes about 6 hours. Similar to the previous day, the tents will need to be set up, and you will have time to rest while the guides prepare your dinner. You can wash your clothes and enjoy this unique campsite.

Today involves a beautiful trek up to the Plaza Argentina Base Camp at 13,780 ft (4,200 m), which takes approximately 6-7 hours. This will be your base camp on the mountain for four nights. Today includes a cold river crossing. You will pack everything up and move across the river bed toward Aconcagua. After crossing the river, your group will climb up for a while and then gradually move slowly toward the base camp. Your base camp offers showers, WiFi, and quality comfortable dining tents stocked with everything you need to be comfortable during your stay. It's essential to take it easy and stay well-hydrated each day, drinking at least 5 liters of water due to the dry climate.

Today is a rest day in the Plaza Argentina Base Camp. You will be able to rest throughout the day, shower, read, and prepare your gear for moving higher on the mountain. After breakfast, you can go sightseeing around the area and contemplate the mountain's beauty and the surrounding region. Lunch and dinner times will be set according to the desires of the group.

Today is your first load carry. You will carry part of the group equipment to Camp 1. This includes food, fuel, and camp equipment needed at higher elevations on the mountain. This typically amounts to 17-22 pounds (8-10 kg), and you may also carry some of your personal equipment like mountaineering boots, crampons, and summit gear. However, you should not carry more than 33 pounds (15 kg) on this first load carry. The journey to Camp 1 at 16,240 ft (4,950 m) takes about 4 hours. On arrival, you will enjoy your packed lunch and then return to Plaza Argentina. You will also need to visit the doctor in the base camp today, where they will check your oxygen saturation, heart rate, lungs, and blood pressure.

Today is another rest day in Plaza Argentina. You can take a walk near the base camp, rest, shower, and start thinking about all the gear you need for higher elevations on the mountain. This is the day to make sure that your equipment is ready to go higher and prepare your duffel bag to go lower. Once your duffel bag departs, it will meet you in Plaza de Mulas, the base camp on the other side of the mountain. This is your last chance to use WiFi and rest up to be strong enough for the upcoming, more demanding days.

After a nice breakfast, you will prepare to move higher on Aconcagua. You will be carrying all your remaining personal expedition gear with you up the mountain. After a 4-hour trek, your group will arrive back in Camp 1 at 16,240 ft (4,950 m). On the way, the group will have lunch, and once you arrive, you will set up the tents with the guides' help. You will start to feel the effects of altitude on your body, so it's essential to drink 5 liters of water and rest before dinner, which the guides will prepare.

Today, the group will climb up to the Upper Guanacos and make the long traverse to Camp 2 at 18,045 ft (5,500 m). You will carry group equipment and some personal gear to Camp 2. This load carry will be around 31 pounds (14kg). You can leave some personal gear at Camp 2, such as crampons and summit clothing in a dry bag, but this should not exceed 33 pounds (15 kg). You will have lunch on the way, take some rest in Camp 2, and then return to Camp 1 for the night. This will take 6-7 hours to make the return journey, and the guides will prepare dinner in Camp 1.

You will be back on the move again. You will pack up your remaining personal gear, as you will be moving to Camp 2. Breakfast will be set for 9am, and the plan will be to move to Camp 2 around 11am. You will need to wait for porters to come up to carry some group equipment and tents, and then you will start moving to Camp 2. The tents will need to be taken down and left for the porters.

Today is a full rest day in Camp 2 at 18,045 ft (5,500 m). It's important to keep drinking a lot of water, resting, and, if the weather allows, take a short, slow hike up above camp to further acclimatize. Resting and hydrating should be your top priorities today, as you are now at extreme altitude, and you need to monitor yourself before moving higher. Some of the guides will carry water, around 40+ liters, up to Camp 3 at 19,620 ft (5,980 m).

Depending on the weather forecast and winds, a small load carry to Camp 3 at 19,620 ft (5,980 m) may be planned. Breakfast will be served, and you will start ascending toward the Normal Route. Camp 3 is strategically located for its altitude and protection from strong winds. Depending on the weather, you may drop gear, have lunch, and return to Camp 2. Staying at Camp 3 will depend on weather conditions and the plans for the summit attempt.

Depending on your summit plans, you may already be at Camp 3. Today, you will pack up Camp 2 and move your remaining personal gear to Camp 3. There should be no need to carry group equipment at this stage. The goal will be to leave Camp 2 by 11 am and slowly make your way to Camp 3, which should take about 3 hours.

Climb from Camp 3 to the summit of Aconcagua at 22,841 feet (6,962 m) and return to Camp 3. The goal is to leave at 5 am and make the 7-8 hour hike to the summit of Aconcagua. This is an extremely challenging day and is often underestimated by many. The group will get up very early, have breakfast, and start climbing. The objective is to reach the summit by 1 pm, where you will live an unforgettable experience of reaching the highest point in the world outside of the Himalayas. After spending a short time on the summit, you will return to Colera Camp. You will sleep that night with the satisfaction of having reached your goal of reaching South America's highest point.

You will get up early, have breakfast, and descend back to the Plaza de Mulas Base Camp at 14,435 ft (4,400 m) after a long trek. This can take anywhere from 3 to 4 hours. You will be carrying all your personal gear. You will arrive back in the base camp by 2 or 3pm. The day will be free to share the emotions experienced throughout the expedition, take a shower, use Wi-Fi, and rest up before a good night's sleep. During this day, you will only carry your personal equipment, as our porters will be responsible for carrying all the group equipment, including garbage, down to the Plaza de Mulas base camp.

Today involves a long descent of 16 miles (26 km) to Laguna Horcones to complete the Aconcagua journey. Your belongings will be carried by mules, so you will only need a light backpack with a fleece, rain gear, water, and your packed lunch. At the trail's end, you will be transferred by private vehicle to Mendoza city and return to your hotel.

Today is the last day of the trip, and you will be transferred back to the airport for your international flight home. You can explore Mendoza and join one of the wine tours. It's advisable to have some spare days in case they are needed on the mountain due to bad weather.

This are two extra days for contingencies that may prevent the normal development of the program.

This is the day you can book your flight home. You may need all contingency days to make a summit attempt, so be prepared to fly home today. Say goodbye to your guide, fellow mountaineers, and to the Andes—or continue touring on your own.
Get free trip brochure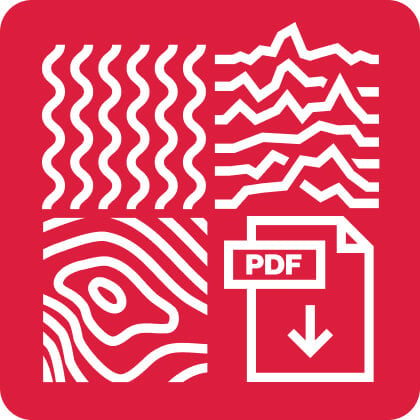 The brochure contains:
Adventure and location overview, itinerary, available dates, what's included, how to prepare, and much more.
Brochure sent, check your inbox
Talk with us
and let one of our adventure experts help you plan your perfect adventure.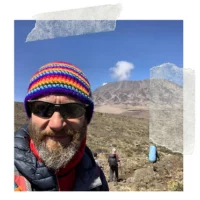 Introducing Perry, a seasoned mountaineer and adventure guide. With numerous successful ascents of peaks like Mt. Kilimanjaro, Mt. Aconcagua, Mont Blanc, and Mt. Elbrus, Perry has honed his skills and developed a deep love for the mountains. His goal is to empower individuals to undertake life-changing adventures and surpass their personal limits. Perry's wealth of experience, coupled with his certifications as an Ironman, Marathon, and Cycling Coach, ensures clients receive expert guidance in challenging environments.
Founded by Perry Sugarman PJS Challenges is your gateway to climbing awe-inspiring mountains. With a repertoire that includes the rugged Toubkal in Morocco, the iconic Aconcagua in Argentina, the majestic Kilimanjaro in Tanzania, the breathtaking Mont Blanc in the French Alps, and the colossal Elbrus in Russia, PJS Challenges opens up a world of mountain experiences. Joining their team of seasoned guides, means embarking on thrilling adventures and take on the ultimate mountain challenges.
Incredible Experience
Zachary A
(source: TripAdvisor )
PJS challenge provided experience that was like no other tour company I worked it. The company leader Perry takes pride in the services he provided and made everyone on our trip feel taken care of and above all safe. His staff was super friendly and happy to help us reach our goal. If it wasn't for perry our trip goals would not have been reached.
Trip if a lifetime
Justine S
(source: TripAdvisor )
Wow! What an amazing trip. Everything ran smoothly, from booking to the adventure itself. We felt truly looked after – everything was well planned. PJS were a great team. Couldn't recommend highly enough. Will definitely be doing another PJS challenge!
Things to know
What you get on this adventure:

Experienced guides with extensive mountaineering experience
Accommodation in Mendoza City at the Diplomatic Hotel (2 nights, one before and on after the tour, based on double occupancy)
Overnights at campsites in two-person tents
All transfers during the adventure in licensed, private shuttles
Mules transport of gear and supplies, to and from the Base Camp
VHF radio communication
All meals during the Aconcagua climb (breakfast, lunch, and dinner)
All group gear for the expedition (sleeping tents, stoves and cooking gear, radio, etc)
Free internet at the Base Camp (limitations apply)
First aid kits and pulse oximeters to monitor acclimatization progress
Assistance with the required climbing permit procedure
One porter for every four climbers, carrying 44 lbs (20 kg) of group gear
One personal porter per person, carrying up to 33 lbs (15 kg) of personal gear and 11 lbs (5 kg) of group gear

What's not included:

Transportation to Mendoza City, Argentina
Aconcagua climbing permit fee (approximately $950 depending on season)
Meals in Mendoza City before and after the trek
Personal equipment and clothing
Evacuation insurance — mandatory
Any cost incurred by the climber for leaving the trip early (such as transfers, mules, guide, etc). We strongly recommend all participants to buy trip cancelation insurance.
SAT phone charges
Extra porter fee

To participate in the guided Aconcagua summit adventure, you need to be in excellent physical condition. While prior climbing experience isn't required, a high level of fitness, commitment, and determination are essential due to the very high altitudes involved. The climb is non-technical, making it suitable for mountain walkers with previous winter walking experience. Ideally, participants should have experience trekking at altitudes close to 19,600 ft (6,000 ft) and be prepared to carry loads of 13-14 kg (28.6-30.8 lbs)

The summit day involves ascending for 7-10 hours to 2-4 hours to descend, which can be extremely tiring. You should be accustomed to long mountain days and be prepared to face extreme weather conditions over extended periods.

However, rest assured that our experienced guides will always be by your side to keep you safe, offer encouragement, and provide instructions on technical skills when needed. They are there to support you throughout the expedition, reduce the physical hardship, giving you the best chance of a successful ascent. With their guidance and the right preparation, you can reach the top of Aconcagua, experiencing the thrill of reaching one of the world's highest peaks.

If you've never mountaineered before, there's no need to worry. The guided Aconcagua summit adventure is designed to be accessible to individuals with varying levels of mountaineering experience. While prior mountaineering experience is not a prerequisite, you should be in excellent physical shape, as the ascent takes you to very high altitudes.

Aconcagua's climb is classified as non-technical, which means it doesn't require specialized mountaineering skills. That said, participants with previous winter walking experience and some experience of using crampons and an ice axe will find it suitable. You should definitely have experience of multi-day high-altitude treks that include carrying a heavy backpack and, ideally, you should have some experience climbing to altitudes around 19,600 ft (6,000 m).

Our experienced guides are there to support you every step of the way. They will be by your side to ensure your safety, offer encouragement, and provide guidance on any technical skills when necessary. Your well-being and success in reaching the summit are their top priorities.

So, even if you've never mountaineered before, with the right preparation, trekking experience, dedication, and the guidance of our skilled team, you can climb Aconcagua.

For backpacks and bags, you'll need to bring:

Day Pack (30-40 L)
Duffle Bag (70-90 L)

For camping equipment, you'll need to bring:

4-Season sleeping bag
Sleeping bag liner — optional

For footwear, you'll need to bring:

Mountaineering boots with ankle protection
Crampons
Thermal hiking socks (at least 5 pairs)
Sturdy comfortable shoes (for evenings around the camp)

For trekking equipment, you'll need to bring:

Ice axe
LED Head Torch (plus spare batteries)
Water bladder (3L capacity)
2 Nalgene water bottles (1L capacity each)
Sunglasses
Walking poles

For clothing, you'll need to bring:

Waterproof jacket
Waterproof trekking pants
Down summit jacket (600/700 down fill)
Windproof softshell jacket
Lightweight fleece tops
Moisture-wicking long-sleeve T-shirts
Thermal long johns and thermal long-sleeve tops (varying thermal qualities – light weight, medium weight and heavy weight)
Underwear (light and moisture-wicking)
Neck buff
Sun hat and thermal hat
Thin liner gloves and insulated gloves/mittens
Casual clothes and personal Items for the last day at the hotel and the journey home

For toiletries, you'll need to bring:

Toothbrush and toothpaste
Antibacterial liquid soap
Wet wipes and antibacterial Wipes
SPF lip balm
Travel towel (microfiber towel that is space-saving and fast-drying)
Deodorant
Insect repellent containing DEET
Malaria tablets (under advice from your doctor)
Aftersun/moisturizer cream
Sunscreen (minimum SPF30)

For personal items, you'll need to bring:

Camera
Contact Lenses (plus spare glasses) — if applicable
Ear plugs
Small first aid kit
Painkillers
Band aids
Compeed blister pads
Diarrhea tablets
Electrolyte tablets
Personal medication — if applicable
Knee support

You'll get a chance to discuss the packing list with your guide prior to the adventure. Given the extreme weather conditions and overall challenging conditions during the trek, it is essential that you bring all the items listed above. You'll go through an extensive gear check before the tour, giving you an opportunity to purchase or rent any missing items in Mendoza City.

Group sizes and prices:

For this group adventure, the maximum client-to-guide ratio is 3:1.
This tour can operate with a maximum of 10 people.
The cost does not decrease as the group grows.

Climbing Mount Aconcagua can be arranged for private groups. If 5 or more people book the tour as a group, it can run as a private trip. Contact us to make arrangements.

Min. age requirements:

If you are older than 18, you're good to go.
Minors aged 16 or 17 may be permitted to join on a case-by-case basis, but must be in the presence of a parent or legal guardian.

If your group has mountaineers under the age of 18, contact us prior to booking to make arrangements.

A 30% deposit to secure your place is due upon booking. The remaining amount is paid 3 months (90 days) prior to departure. Once the trip is confirmed by the guide, the cancellation policy stated below applies.

If Client cancels the Booking anytime prior to seventy-five (75) calendar days in advance of the trip contemplated by the booking, the deposit will be forfeited.
For cancellations forty-three (43) to seventy-four (74) calendar days in advance, the deposit and forty percent (40%) of the remaining price of the tour will be forfeited.
For cancellations twenty-nine (29) to forty-two (42) calendar days in advance, the deposit and sixty percent (60%) of the remaining price of the tour will be forfeited.
For cancellations fifteen (15) to twenty-eight (28) calendar days in advance, the deposit and eighty percent (80%) of the remaining price of the tour will be forfeited.
After that deadline, Client is not entitled to any refund. Any reimbursable expenses arising out of the Booking incurred by Guide prior to the date of cancellation (including but not limited to plane tickets, car rental payments, and lodging or transportation fees) are non-refundable as soon as they are incurred by the Guide.

Your Aconcagua climbing adventure starts in Mendoza City, Argentina. To get there, most people fly into Mendoza Airport.

You will meet your guide on Day 1. The exact time and place will be arranged in weeks prior to the trip. We recommend that you arrive one day earlier (Day 0 in the itinerary), to give yourself enough time to recuperate if flying from afar.

It is mandatory that all participants are covered with evacuation insurance. With evacuation insurance, if you have an accident or medical emergency on the mountain, you'll avoid paying out of pocket for costly expenses. Without it, you will not be able to make a summit attempt, since it is required by Mt. Aconcagua State Park. This covers everything from hospital treatments to emergency air transportation and more. We also recommend that you cover all your bases with regular medical and travel insurance.

Travel insurance covers canceled flights, natural disasters and other scenarios that may interrupt your travel plans.

We also expect you to respect local regulations and take measures to protect yourselves, your guides, and the communities you're traveling to.

If you need assistance selecting the right insurance for your group, let us know and we will be happy to help!
Get free trip brochure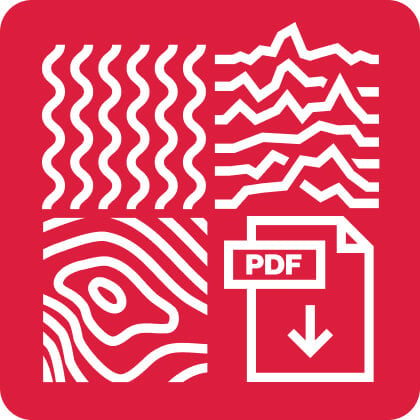 Adventure and location overview, itinerary, available dates, what's included and much more.
Brochure sent, check your inbox
Talk with us
and let one of our adventure experts help you plan your perfect adventure.
Other things to do in Aconcagua Polish Glacier