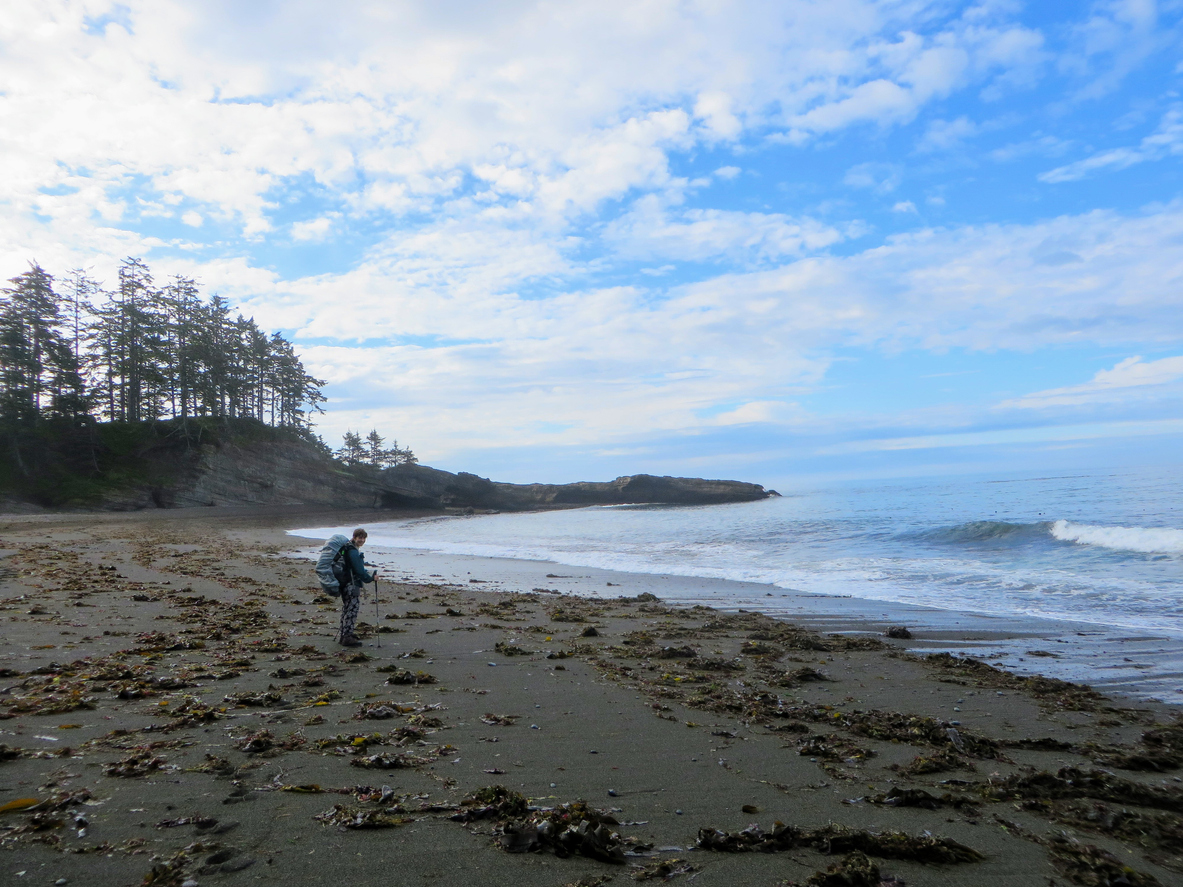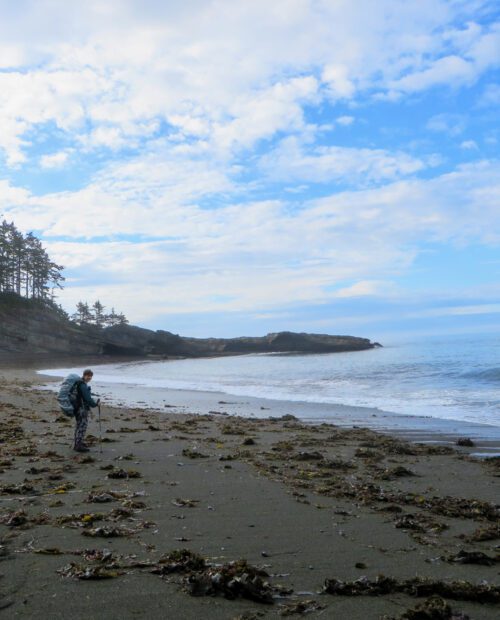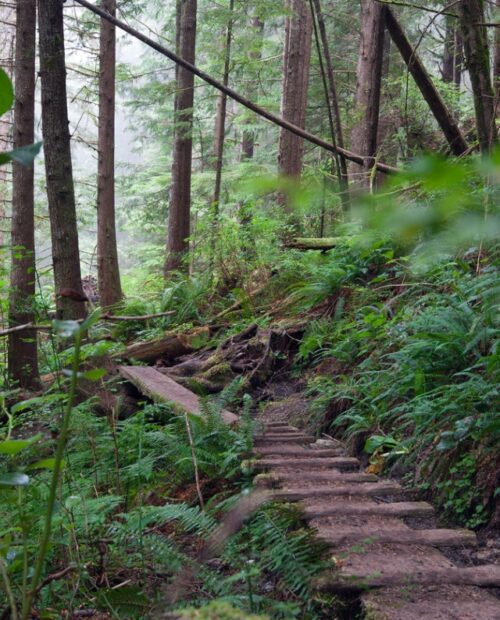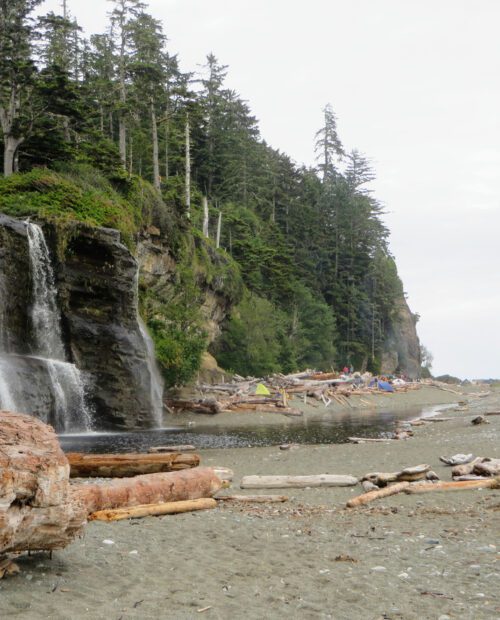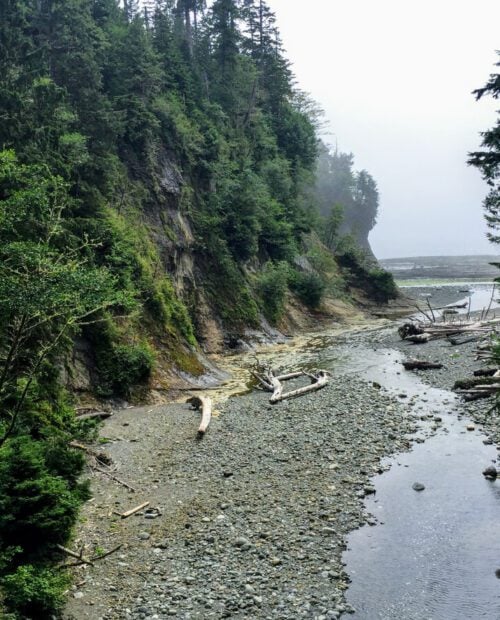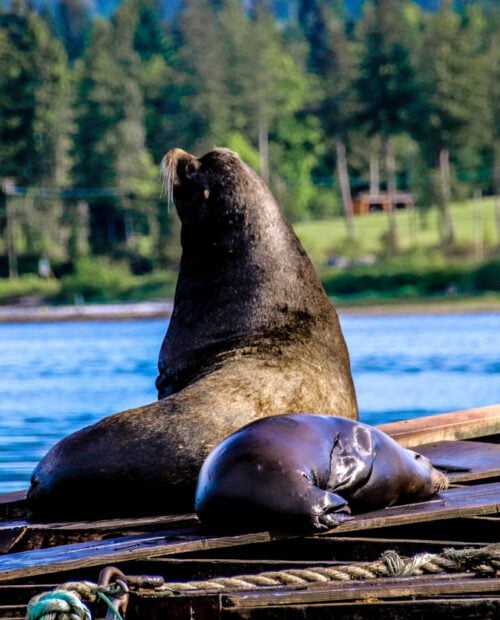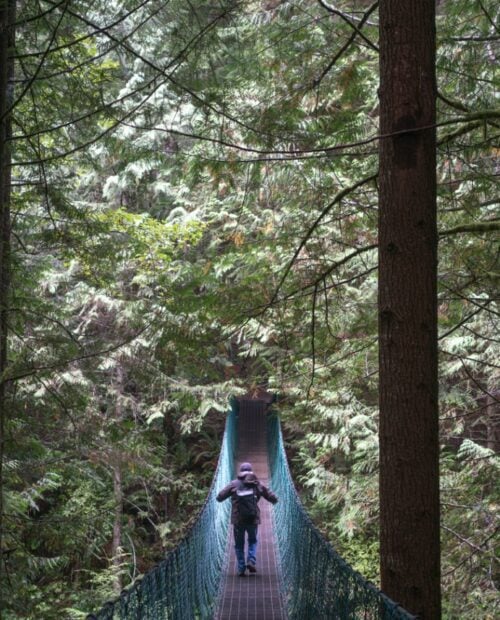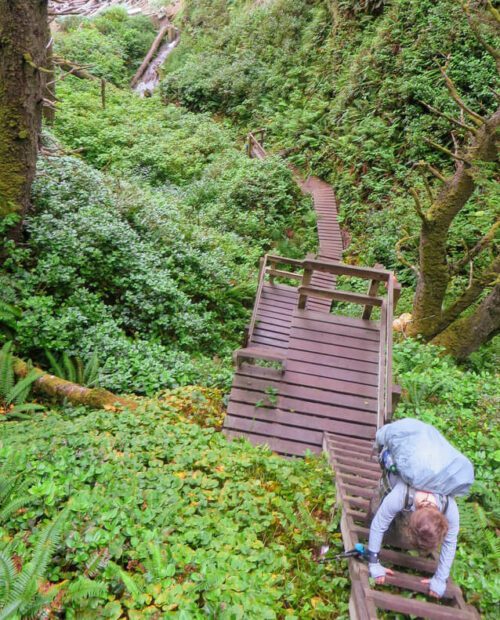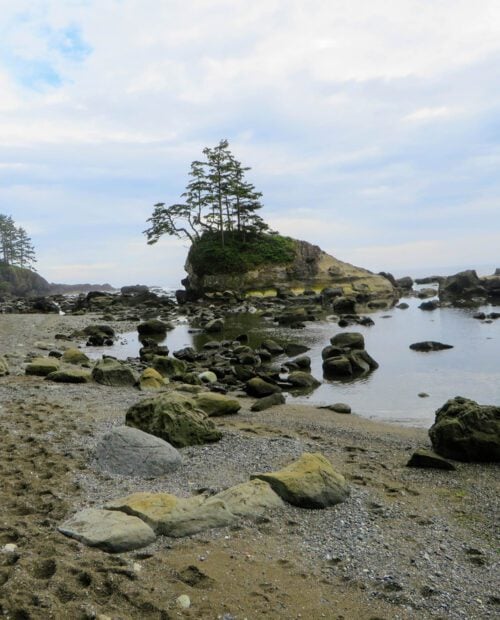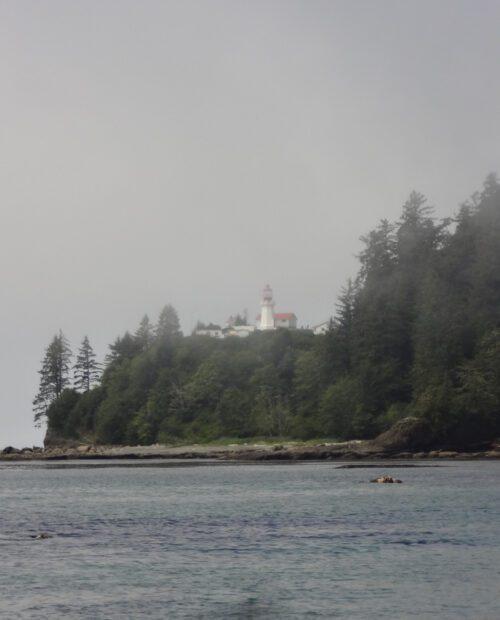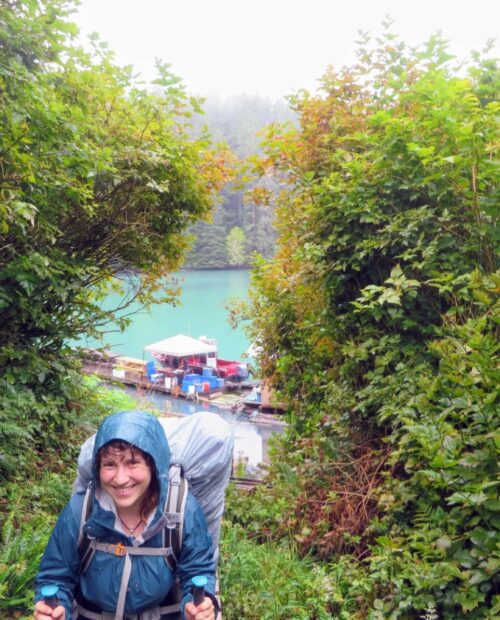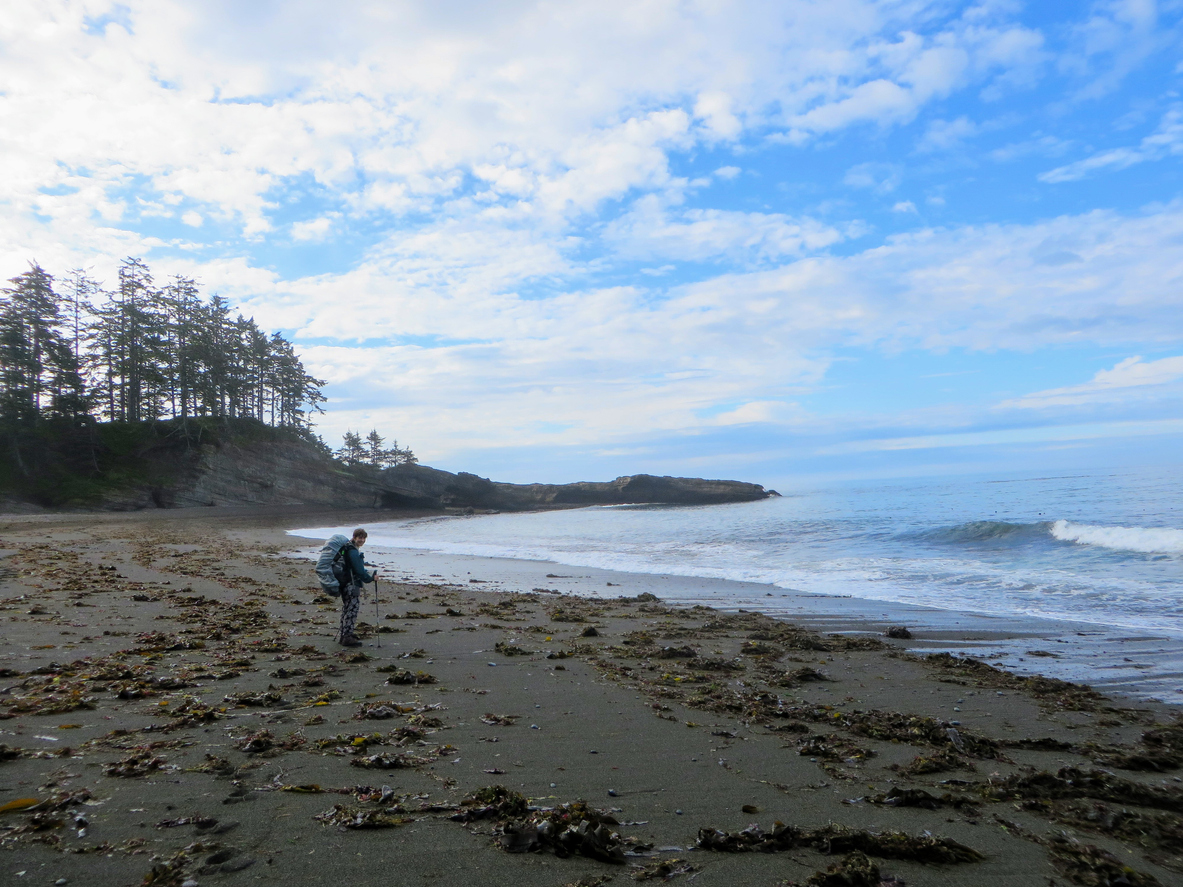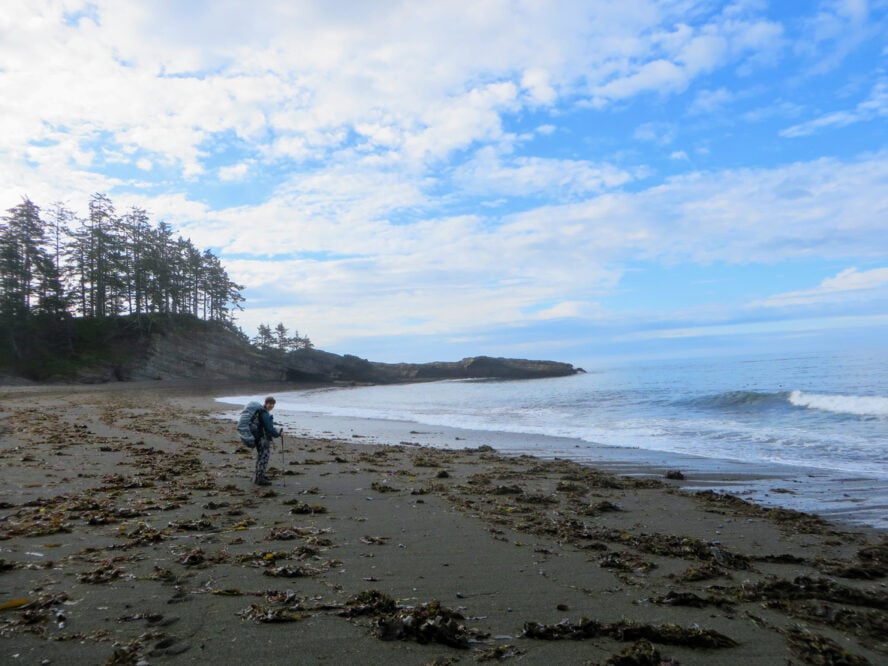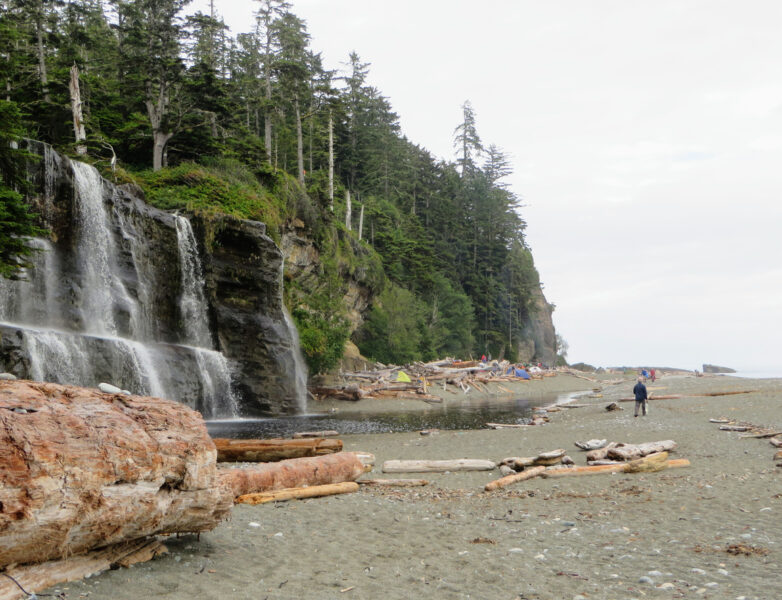 Hiking Adventure Along the Majestic West Coast Trail
5.00

()
Towering cedars and spruces rise above, the iconic West Coast Trail unwinds ahead. Rugged coastline alternates with lush rainforest interspersed with bridges and ladders. On your way you encounter a myriad of tide pools and waterfalls, you are greeted by graceful deer and colonies of seals, you see eagles in the sky and whales in the ocean. Every unturned stone hides something new, every grain of sand has a story to tell. The 47-mile trail was put in place to help the survivors of shipwrecks in the treacherous nearby waters, dubbed the "Graveyard of the Pacific". Today part of the Pacific Rim National Park, West Coast Trail is considered by many the world's best coastal backpacking trail—and dares you to embark on an adventure of a lifetime. 
Sense the wilderness of one of the world's best coastal trails

Camp on the beaches and make lasting memories around the campfire

Discover incredible flora, fauna, and the history of the Pacific Coast
Itinerary
Join your guide and hike through rainforests and Pacific beaches, camp next to waterfalls and sleep under the stars! Backpack for 9 days along a trail combining unspoiled natural wonders—including incredible wildlife sightings—and ingenious man-made structures originally built to help shipwrecked mariners. Enjoy splendid meals, gather round the campfire after daily hikes (sometimes involving lesser-known paths) and fall asleep to the sound of ocean waves. 
Meet your West Coast Trail tour guides at Departure Bay, downtown Nanaimo, or Duke Point and get transferred to Port Renfrew—located near the southern trailhead of the West Coast Trail. After setting up camp, you will attend the WCT orientation from Pacific Rim National Park, followed by gear orientation to help you ensure your pack fits well and is loaded efficiently. Afterwards spend some quality time with your guide and fellow hikers by going to a local restaurant in Port Renfrew for dinner.

Start your day at 6 am, pack up and enjoy breakfast. You will first walk to the ferry across Port San Juan to reach the trailhead. The trail in this section is challenging, with lots of roots and an ascent to the highest point on the trail. After hiking for several hours with a lunch break and stops to rest and take photos, you will reach the junction between Camper Bay and Thrasher and descend to Thrasher Cove. One hour later, your group will set a camp, dine on the beach, and gather around the campfire (if permissible) to hear stories about shipwrecks.
Meals: Breakfast, lunch, and dinner
Hiking: 3.7 miles (6 km) / 5-6 hrs

Pack up and enjoy breakfast before beginning the day. Maneuvering over and around the boulders and pocket beaches, reach Owen Point (tide dependent section). After a break, continue hiking along the sandstone shelf, to one of the forest access points, where your group will stop for a well-earned lunch. Afterward, continue through the lush, rain-forested trail to Camper Bay, where you will cross the river, either by cable car or on stepping stones (depending on the water levels). Before dinner, you refresh yourself in the creek next to the camp.
Meals: Breakfast, lunch, and dinner
Hiking: 5 miles (8 km) / 6-8 hrs

Start your day with an early breakfast. If the tides are right, you will take a route along the sandstone at sea level, crossing a few surge channels before climbing off the shelf and hiking up the little-known Sandstone Creek to the forested inland trail. Once there, ascend and descend some of the longest ladder sections on the trail—Sandstone and Cullite Creek. After lunch, continue to Logan Creek and the final set of major ladders for the day. Afterward, follow a boardwalk through an upland bog region with many indigenous plants. Continue again through lush rainforest to Walbran Creek, arriving in the late afternoon. Take a dip in the inviting creek pool by the camp before a warm drink, hearty dinner, and great campfire stories.
Meals: Breakfast, lunch, and dinner
Hiking: 5.6 miles (9 km) / 7-10 hrs

Start your day later, enjoy breakfast and amble along the beach at a more leisurely pace—the toughest part of the West Coast Trail guided trek is behind you. Stop at Bonilla Point, where you'll check out the beautiful waterfall and the remains of an old ship wreck. Hike past picturesque sea stacks, across the Carmanah Creek, and toward the remains of Chez Monique, the now closed restaurant. After lunch and a short rest, visit the Carmanah Light Station to view the sea lions and continue for another hour and a half through forest and along the beach to Cribs Creek. Here, you'll set up camp and dine while watching sea lions and gray whales.
Meals: Breakfast, lunch, and dinner
Hiking: 6.8 miles (11 km) / 5-6 hrs

Begin your hiking by walking along the magnificent natural rock break wall from Cribs creek, with many tide pools, trying to spot surfing sea lions one more time. You will reenter the forest at Cheewaht Beach, just before the eponymous river. Hike along the boardwalk until you reach the Nitinat Narrows—a quaint restaurant famous for fresh crab. Hike to your next beach campsite, a clandestine wild camping gem. Relax before dinner and listen to amazing stories of bravery, heroism, and struggles of early settlers and First Nations and keep an eye for whale sightings!
Meals: Breakfast and dinner
Hiking: 7.5 miles (12 km) / 6-8 hrs

Day 7 starts with a hike to the ancient Ditidaht Warrior Camp, where you'll meet one of the Ditidaht First Nations guardians. Afterward, your group will walk to "Hole-in-the-Wall", a natural arch, and then on to Tsusiat Falls, where you'll stop for lunch. After a refreshing dip under the falls, ascend a set of ladders to continue along the cliff tops. Take in the breathtaking views and descend to Klanawa Creek, before taking the last cable car across the pond and arriving at your campsite, where we can often enjoy another refreshing dip before a well-earned dinner.
Meals: Breakfast, lunch, and dinner
Hiking: 5.6 miles (9 km) / 4-6 hrs

Your hiking today begins with walking along the beach and alternating between inland trail and beach/sea shelf walking, until you reach Tscowis—where you'll stop for lunch. If the tides are favorable, you'll make a short side hike (pack free) to the place where the ship Valencia ran aground in 1906, leading to the creation of the West Coast Trail (known back then as Shipwrecked Mariner's Trail). Afterward, make your way along the beach to Darling River and Michigan Creek. You'll stay at one of these beautiful beaches for our last night, savoring your experiences of the journey around the campfire with your West Coast Trail hiking guides and fellow hikers.
Meals: Breakfast, lunch, and dinner
Hiking: 5-6.8 miles (8-11 km) / 4-6 hrs

You will head back to civilization after breakfast, around 7.30 am. Walk the last 7.5 miles (12 km) along a very easy trail to the Pachena Trailhead. The feeling of achievement is intensified as your group walks the final section of the beach trail, leading to the Park office and trailhead. Celebrate the successful completion of the West Coast Trail guided tour with fellow hikers, take photos, and check out the trail. On most tours, your group will be met by the bus driver, waiting for you with a delightful lunch with lots of fresh vegetables and fruits. Get back to Nanaimo, say goodbye to your guides, fellow hikers, and Vancouver Island—or continue touring on your own.
Meals: Breakfast
Hiking: 7.5-8.7 miles (12-14 km) / 4-6 hrs
Get free trip brochure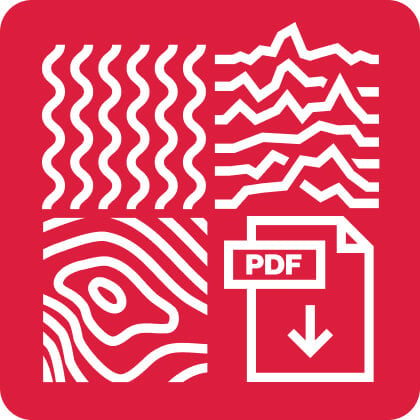 The brochure contains:
Adventure and location overview, itinerary, available dates, what's included, how to prepare, and much more.
Brochure sent, check your inbox
Talk with us
and let one of our adventure experts help you plan your perfect adventure.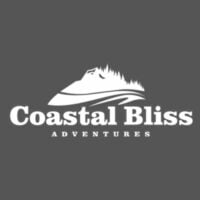 Coastal Bliss Adventure
Coastal Bliss Adventure
Founded in 2009 and based on Vancouver Island, BC, Coastal Bliss gathers people from all over the world on multi-day wilderness adventures in their highly dramatic "backyard". They offer hiking, backpacking, kayaking and canoeing trips of any outdoor enthusiast's dream, all while staying committed to environmental protection.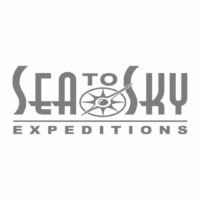 Sea to Sky Expeditions
Sea to Sky Expeditions
The goal of Sea to Sky Expeditions is to provide a safe wilderness experience which meets your expectations and stirs within you the same love, caring, and passion for nature and the great outdoors that their guides possess. Each of their guides will bring their own unique personality to your trip but all of them will be looking out for your well being, working extra hard behind the scenes, and doing their all to facilitate an amazing wilderness experience for you!
Great experience with coastal bliss
Max Z
about
Coastal Bliss Adventure
on Tripadvisor
We did the west coast trail and had the best experience. The guides were excellent, the food was very good, and we felt fully taken care of at all times. Made the trip exceptional. Highly recommend!
The West Coast Trail Adventure
Gary G
about
Coastal Bliss Adventure
on Tripadvisor
Had a great experience with Coast Bliss on the West Coast Trail. The guides were invaluable in making sure we didn't get into trouble with the tides. Some areas become impassable. And even getting across some of the chutes really needed their expertise. The highlight was likely hiking up Sandstone Creek. This is a very rare event and you really have to know what you are doing. Only a small portion of hikers have managed to go this route.
Life changing experience on the West Coast Trail
Helen Cotter
about
Coastal Bliss Adventure
on Tripadvisor
Just finished the West Coast Trail trip with Coastal Bliss. I would 10/10 recommend this company, we had an amazing experience. Gary and Travis went above and beyond to take care of our safety and made sure that we had a good experience. We trained hard for the trip but were not experienced back country trekkers, so we really appreciated the knowledgeable support of our 2 fabulous guides. They took care of the transportation logistics, tide planning (SUPER important and not easy), showed us how to navigate all the WCT obstacles and cooked for us. We got to experience things on the WCT we would never had been able to do on our own, and Travis's food was SO good. Added bonus – they were excellent company and we really bonded with our fellow group members – no regrets, already planning my next trip 🙂
Epic WCT Trip
Erin S
about
Coastal Bliss Adventure
on Tripadvisor
All the stuff we got to see and do because of the guides. Also the food was amazing… we were well fed. The beach camping was great. Loved listening to the ocean at night! Our guides kept us going and taught us a lot about hiking, the trail, how to pack and wear a backpack properly. SHIMING is one of the most incredible and kind souls snd his knowledge of the outdoors is unreal!! I met a great group of wonderful people, learned a lot, worked hard, and had a ton of laughs. 100% recommend Coastal Bliss and doing this trail guides for sure.
Thanks for the best trip!!
Your best guide for the West Coast Trail
Mary V
about
Coastal Bliss Adventure
on Tripadvisor
Coastal Bliss owners and guides have the skills and experience to safely guide you to and through the West Coast Trail — including a few little-known spots. They also have heart and wisdom to inspire respect for the living history and wild soul of the legendary trail. I highly recommend their services and am grateful for this remarkable experience.
Things to know
What you get on this adventure:

An experienced, local hiking guide with extensive knowledge of the area

9-day West Coast Trail hiking adventure (8 days of hiking)

Transportation to and from Nanaimo

All park and camping fees

Communal camping gear

Meals as indicated in the itinerary

Tent (shared)

What's not included:

Transportation to Nanaimo

Accommodations in Nanaimo before and after the adventure

Meals on travel days (first and the second half of the last day)

Cancellation and evacuation insurance (mandatory)

Camping/backpacking equipment (can be rented)

Guide gratuities — optional

To participate in the West Coast Trail hiking tour, you have to be in very good physical shape. You will be backpacking for 7 days, with daily hiking lasting for up to 10 hours (usually between 4 and 6 hours) while carrying a loaded backpack. You should have previous multi-day trekking experience, but you needn't necessarily have experience with camping and backpacking. You should be able to climb ladders and endure some ascents and descents in tough terrain with many roots and rugged coastal features. Keep in mind that you will take many breaks during your hikes and that you will always have a guide by your side during your West Coast Trail hiking trip to help you in any aspect of trekking or camping. 

Here's a list of the equipment you need to bring:

Backpack (at least 60L capacity — can be rented) 

Gaiters (can be rented)

Full rain gear (including waterproof rain jacket)

Hiking boots

Sleeping bag appropriate for cool weather (can be rented)

Sleeping pad with closed cell foam (can be rented)

Hiking poles — optional

Water bottle or hydration bladder (2L capacity)

Some cash to spend in restaurants along the way 

Water shoes (no flip-flops, crocs are fine)

Hiking pants/shorts 

Hiking shirts (one is enough)

Lightweight jacket/fleece 

Socks and underwear 

Swimwear — optional

Spare dry clothes to wear in the tent (underwear, one shirt, one pair of pants and socks)

Lightweight bowl (plastic works best), spoon, fork, insulated mug

Headlamp/flashlight

Bandages/plasters, blister bandages/plasters, tensor bandage

Duct tape (not the entire roll!)

Medications (plus some extra if they are life-saving)

Toothpaste, toothbrush, toilet paper, some biodegradable soap/shampoo 

Wool or fleece hat

Headlamp or flashlight

Sunglasses

Camera — optional (but recommended)

Dress comfortably and for the weather in clothes you can move in. We suggest bringing clothing appropriate for the season. Layers are best and don't wear jeans.

Group sizes and prices:

For this group adventure, the maximum client-to-guide ratio is 5:1. 

The cost does not decrease as the group grows. 

Hiking along the West Coast Trail can be arranged for larger groups. Contact us to make arrangements.

Min. age requirements:

If you are older than 18, you're good to go.

Minors younger than 18 may be permitted to join the hike on a case-by-case basis, but must be in the presence of a parent or legal guardian.

If your group has hikers under the age of 18, contact us prior to booking to make arrangements.

A 30% deposit to secure your place is due upon booking. The remaining amount is paid 2 months (60 days) prior to departure. Once the trip is confirmed by the guide, the cancellation policy stated below applies. 

If Client cancels the Booking anytime prior to sixty (60) days in advance of the trip contemplated by the booking, Client is entitled to a full refund, less the deposit. 

After that deadline, Client is not entitled to any refund. Any reimbursable expenses arising out of the Booking incurred by Guide prior to the date of cancellation (including but not limited to plane tickets, car rental payments, and lodging or transportation fees) are non-refundable as soon as they are incurred by the Guide.

Secure your spot for next year with a 10% deposit! This tour gets sold out very quickly, but with early-bird booking, you will be the first one to know about any new upcoming dates. Pick your preferred dates without the risk of your bucket list adventure selling out!

Only 10% of the total amount should be paid as a deposit upon booking. This deposit is non-refundable, but can be transferred to another 57hours adventure any time in case the dates don't suit you.
Once the dates for 2024 are set, you can confirm your booking by the end of this year by paying another 20% of the total amount.
The final balance is due 3 months (90 days) prior to departure.
Once the trip has been confirmed, the regular cancellation policy applies.

To get to Nanaimo on Vancouver Island, where your tour starts, most people fly into Vancouver International Airport which is 2.5 hours away. From there, you can rent a car or take a shuttle service (bus and ferry).

You will meet your guide at Departure Bay, downtown Nanaimo, or Duke Point between 8 and 9 am (specific time will be confirmed the day before the tour starts).

57hours is committed to providing safe outdoor adventure experiences. We require all guides using our platform to have a COVID-19 safety plan and to make the details of that plan accessible to travelers. In most cases, group sizes will be reduced, guides will avoid overcrowded locations, and other safety measures will be met depending on the location and activity. 

We also expect clients to respect local regulations and take measures to protect themselves, guides and the communities they're traveling to. For more information on COVID-19 measures on Vancouver Island, British Columbia, please refer to British Columbia's Travel and COVID-19 website.

Please contact us if you have any questions or require further information. We are happy to provide you with the most up-to-date information!
Get free trip brochure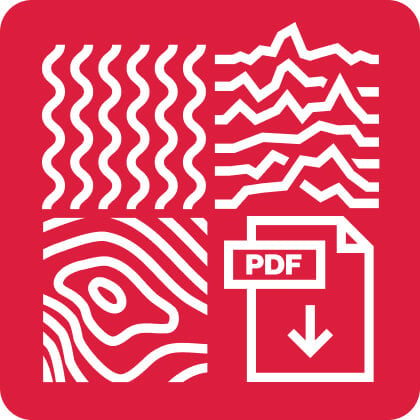 Adventure and location overview, itinerary, available dates, what's included and much more.
Brochure sent, check your inbox
Talk with us
and let one of our adventure experts help you plan your perfect adventure.
Other things to do in British Columbia