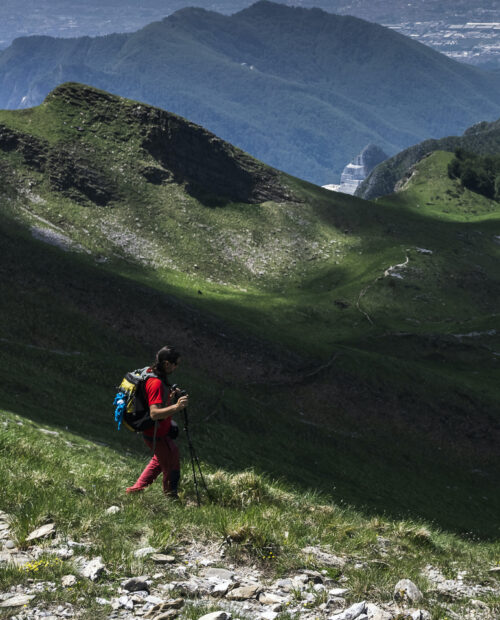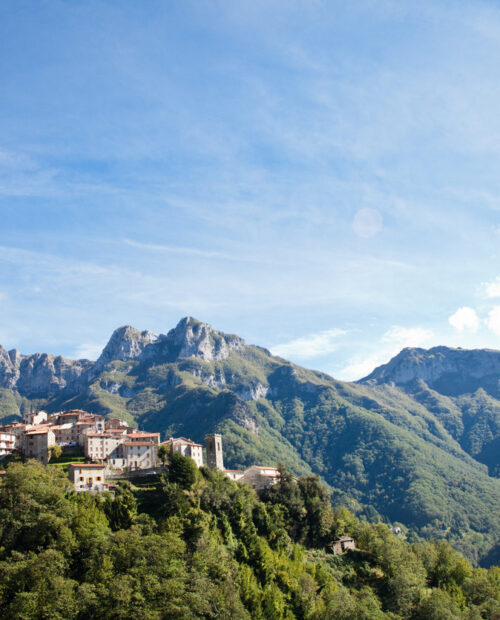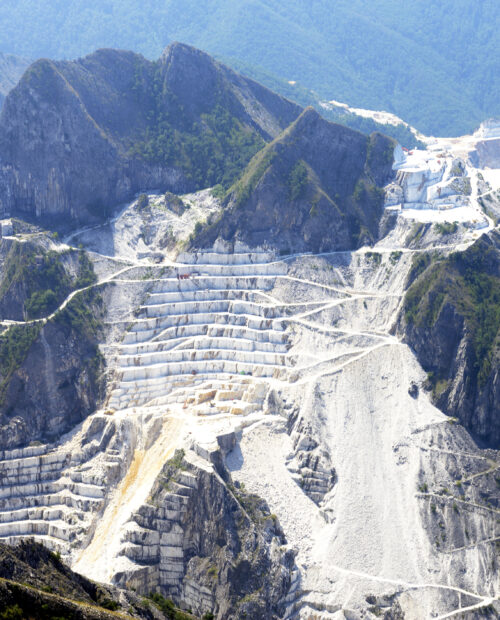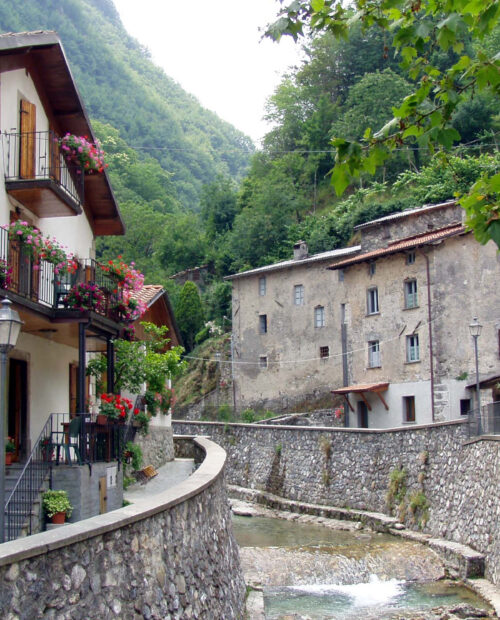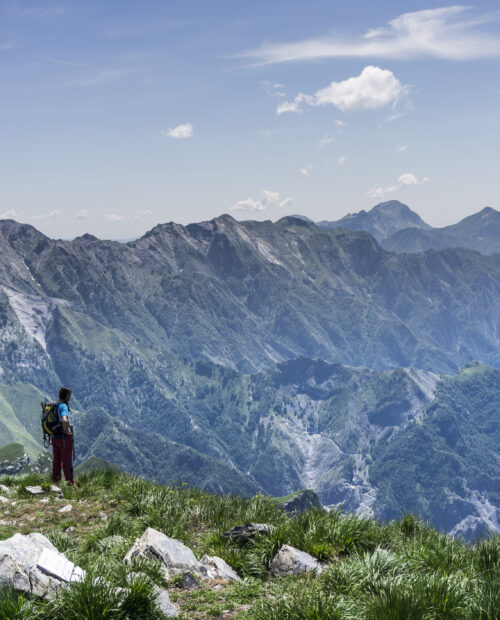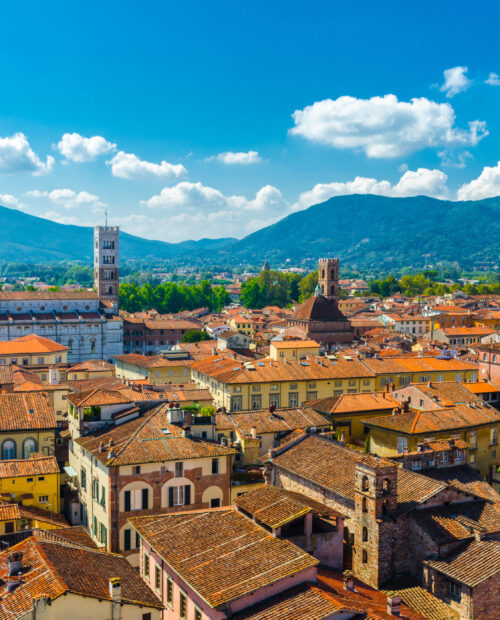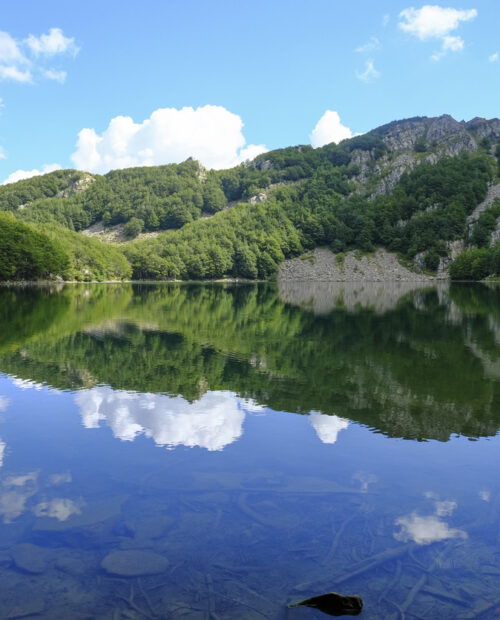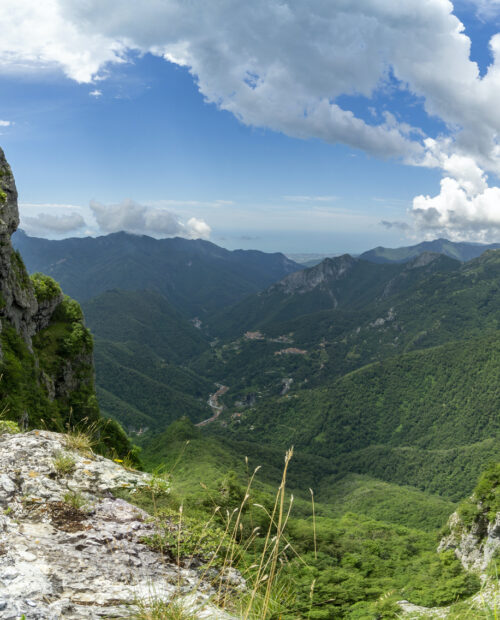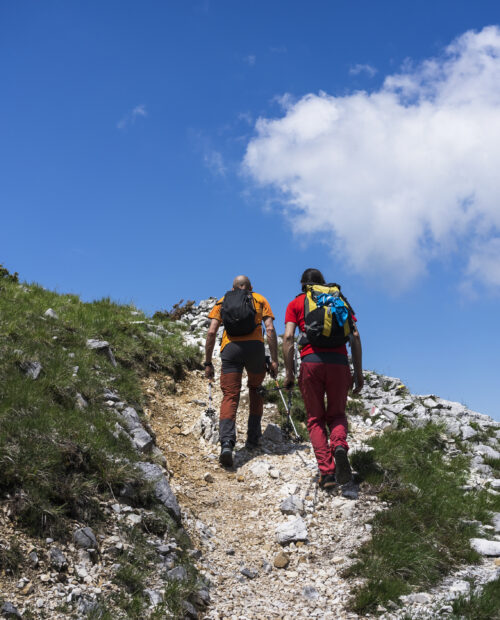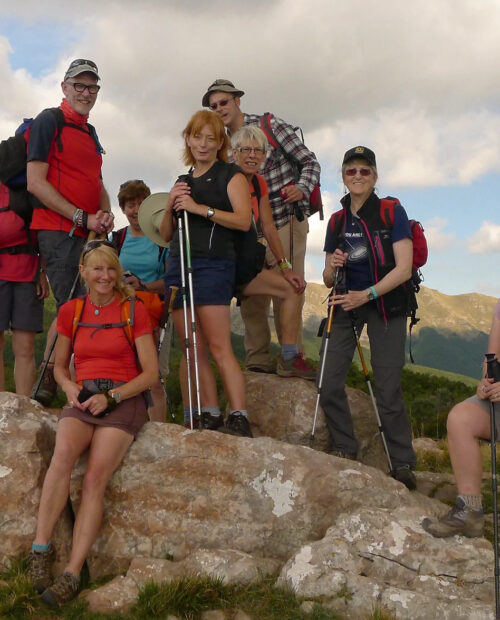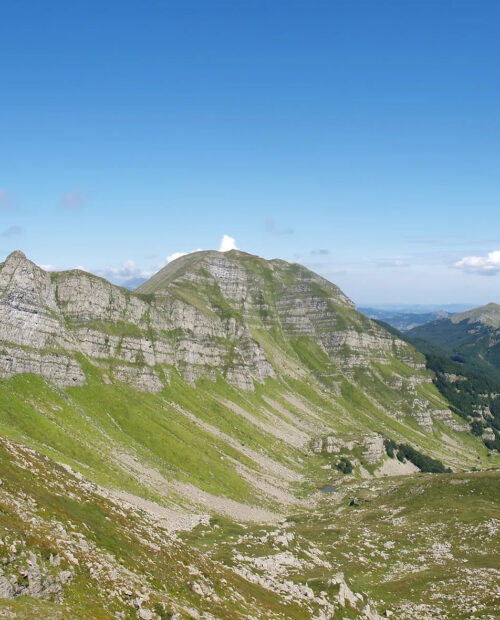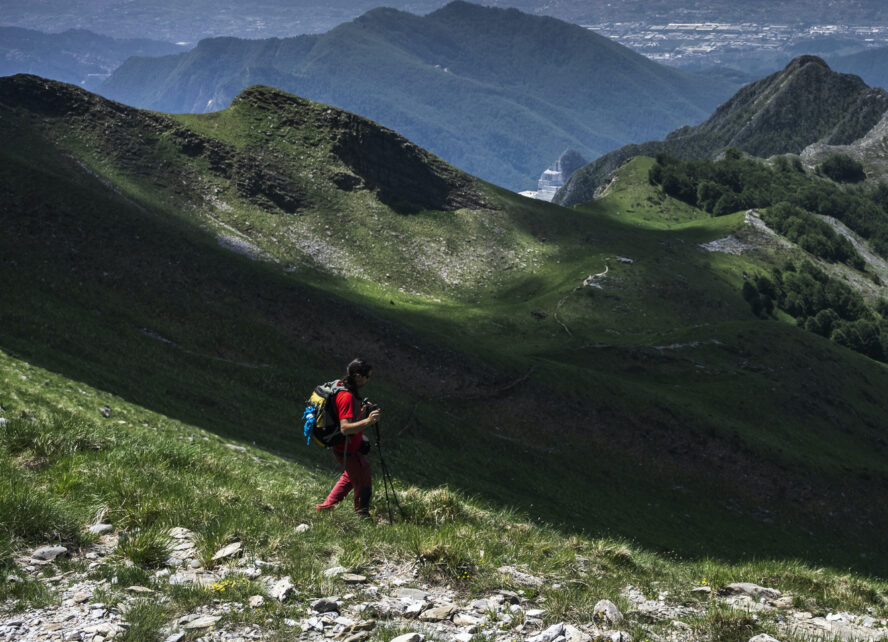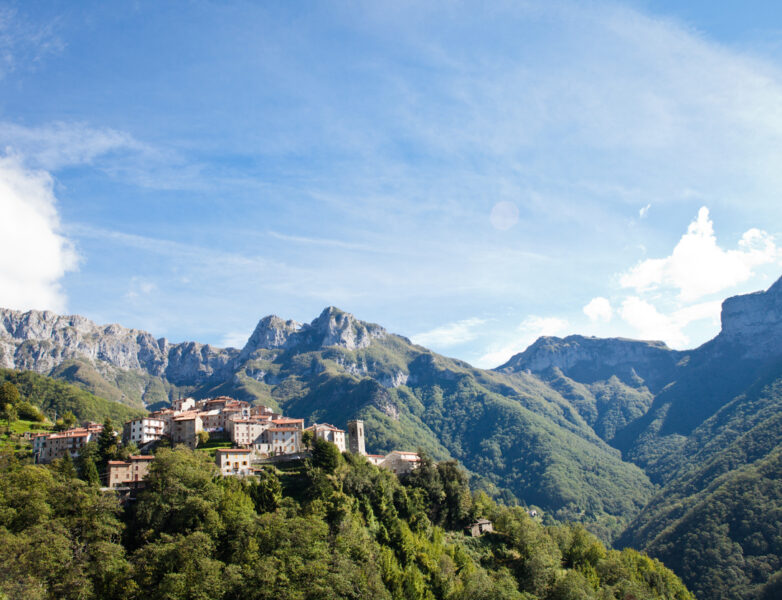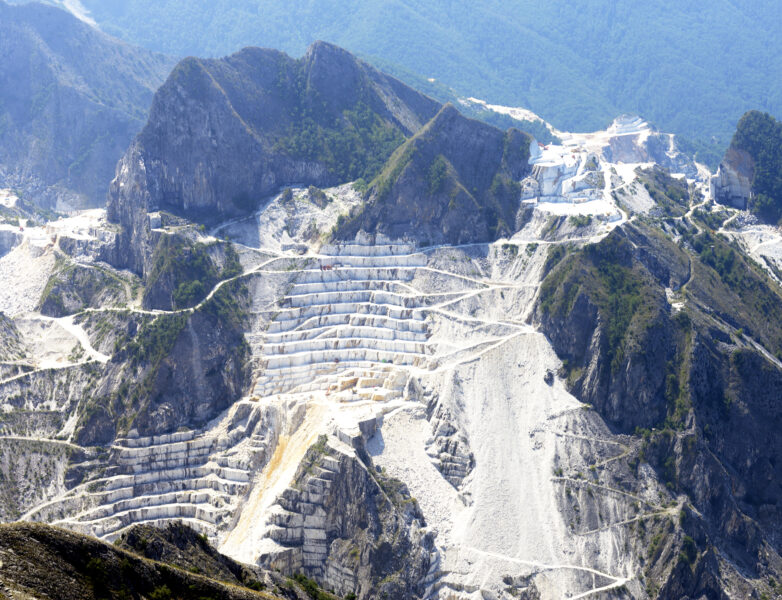 Week of Hiking in the Hidden Parts of Tuscany
Not far from bustling piazzas and glistening church interiors, Tuscany hides soaring mountains waiting to be explored by adventurers. Between the limestone Apennines and the marble Apuan Alps lies the unspoilt Tuscan region of Garfagnana that offers a harmonious blend of indulgence and outdoor exploration. Spend a week tracing ancient shepherd trails beside vineyards and olive groves, meandering along dramatic ridges between medieval villages and summiting peaks revealing views that stretch to the coast. Switch it up by strolling through dense chestnut forests, enjoying a picnic by a mountain lake, or exploring the historical sites in the nearby town of Lucca. In the evenings, return to your villa to relax by the pool, unwind in a hot tub and savor delectable Tuscan cuisine and wines on the terrace overlooking the Serchio Valley. Discover the wild heart of Tuscany—where hedonism and hiking go hand in hand.
Traverse mountain ridges, summit peaks, and savor dramatic scenery tamed by vineyards and olive groves

Unforgettable accommodation

Stay in a luxurious villa atop a valley with a pool and a hot tub

Combine hiking in the wilderness with historical towns and villages and superb Italian dishes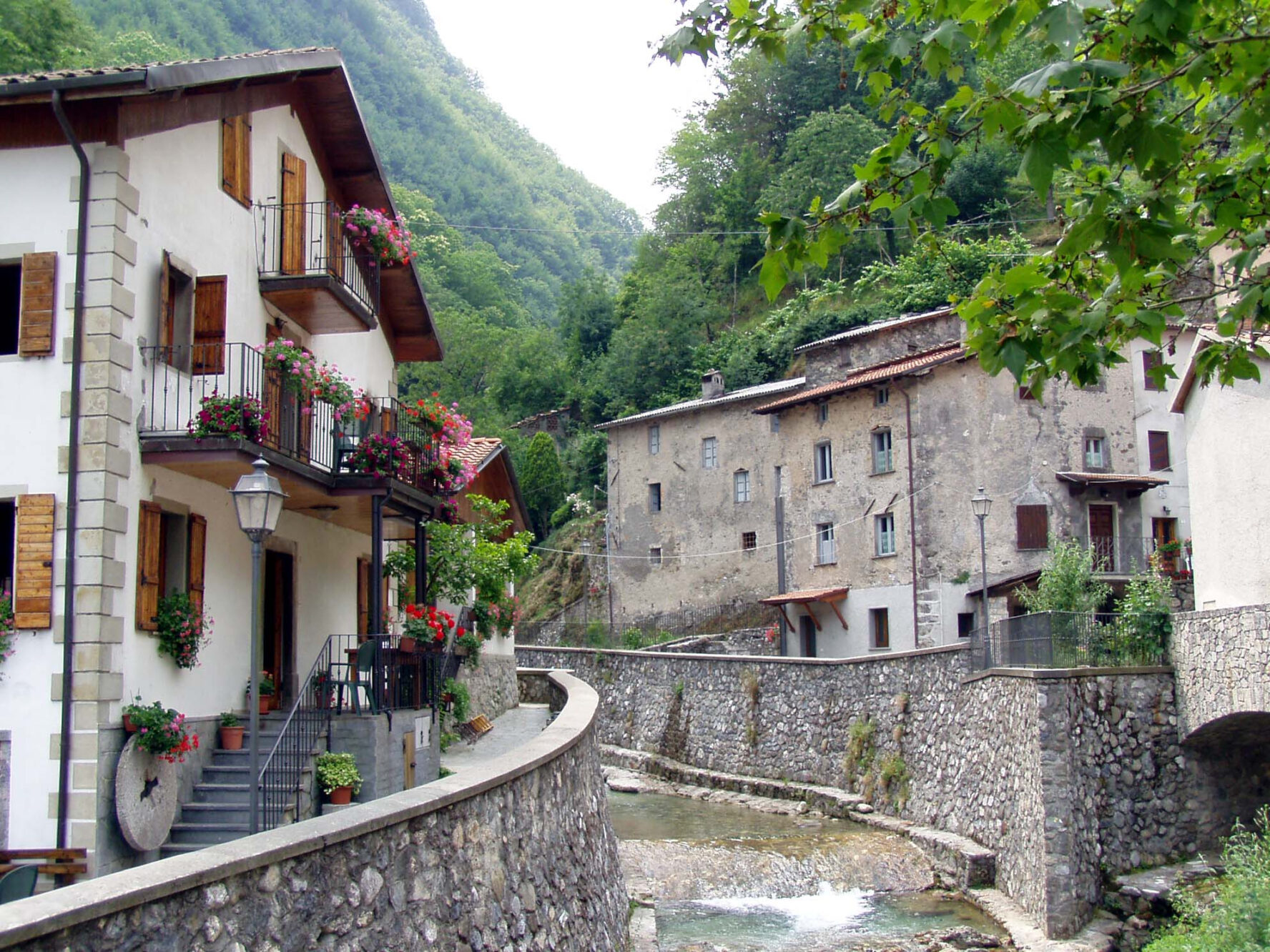 Itinerary
​​Embark on this guided hiking adventure and discover the secret treasures of Garfagnana in Tuscany. This 8-day trip takes you through vineyards, olive groves, and charming villages, but also offers a different and more dramatic experience of this famous Italian region by taking you through its scenic mountains between the Apuan Alps and the Apennines. You'll stay at a luxurious villa overlooking the serene Serchio Valley, where you can relax by the pool and savor delicious Tuscan cuisine.
You will meet your Tuscany hiking guide at Pisa airport and get transferred to a charming villa nestled in the Tuscan hills, offering breathtaking views of the serene Serchio Valley. After settling into the traditional farmhouse, dinner will be served on the terrace, surrounded by the vineyard. Your guide will provide an informal briefing, answering any questions about the upcoming week. Get to know fellow hikers a bit better over dinner.
Meals: Dinner
Accommodation: Villa

Start the day with a transfer to Palagnana (757m / 2,484 ft), a quaint hamlet. Embark on a trail through stunning beech woodland, reaching the Foce delle Porchette (980m / 3,215 ft) with magnificent views of the limestone hills and possibly the Mediterranean on a clear day. Ascend along a limestone gorge to the grassy summit of Monte Croce (1314m / 4,311 ft), savoring a relaxing picnic lunch. Descend through beech woodland, passing the charming hamlet of Pioppo, before ending the walk with a well-deserved drink in a local bar.
Accommodation: Villa
Meals: Breakfast, picnic lunch, and dinner
Walking: 5-6 hrs
Distance: 9 km (5.6 miles)
Altitude gain/loss: 580 m (1,903 ft)

After a short transfer to Corfino (836m / 2,743 ft), journey to the remote village of Pruno. Follow a cobbled mule track through serene beech forests, pausing at the Fonte del Amore (Fountain of Love). Reach the charming 16th-century village of Campaiana (1358m / 4,455 ft) for lunch, then ascend to the long summit plateau of Pania di Corfino (1603m / 5,259 ft). Take in breathtaking views of the jagged peaks of the Apuan Alps. Descend along the well-worn shepherds' trail, passing Rifugio Isera and returning to Pruno.
Accommodation: Villa
Meals: Breakfast, picnic lunch, and dinner
Walking: 6 hrs
Distance: 13 km (8.1 miles)
Altitude gain/loss: 775 m (2,543 ft)

Embark on the longest and most rewarding day of the trip, ascending Pania della Croce, the fourth highest peak in the Apuan Alps. Begin at the small chapel of Piglionico (1008m / 3,307 ft) and gradually climb to Rifugio del Freo at Mosceta (1200m / 3,937 ft). Traverse to the Foce di Valli pass (1266m / 4,154 ft) at the base of Pania della Croce. Ascend on a steady zigzag path to the summit ridge, where a well-deserved picnic awaits by the summit cross (1858m / 6,096 ft). Admire breathtaking views of the Tyrrhenian Sea and, on clear days, Corsica. Descend through the "Canale dell Inferno," crossing alpine meadows and returning to the beech forest.
Accommodation: Villa
Meals: Breakfast, picnic lunch, and dinner
Walking: 8 hours
Distance: 12 km (7.5 miles)
Altitude gain/loss: 940 m (3,084 ft)

Enjoy a day of tranquility at the villa or explore the surrounding area. Visit the delightful city of Lucca, just 45 minutes away by train, with its medieval walls, splendid piazzas, cobbled streets, and a beautiful basilica. Alternatively, relax by the pool, unwind in one of the garden's hammocks, or embark on a local walk. Breakfast is included, while lunch and dinner are not, allowing you the freedom to choose where and when to eat. In the evening, consider a leisurely stroll to a local restaurant.
Accommodation: Villa
Meals: Breakfast

Begin the day with a transfer to the foothills of the Apennines. Commence the walk at Vetricia (1,308m / 4,291 ft), ascending through beech woodland to the open pastures of La Porticciola (1,700m / 5,577 ft). Descend via "Hannibal's camp" to reach the picturesque Lago Santo (1,501m / 4,925 ft). Undertake a steep climb above the lake to the summit cross. Enjoy lunch at the summit while relishing extensive views across the Apennines. Descend to the historic town of Barga, making sure to stop at the local gelateria for a refreshing treat. Return to Vetricia and transfer back to the villa.
Accommodation: Villa
Meals: Breakfast, picnic lunch, and dinner
Walking: 6-7 hrs
Distance: 11 km (6.8 miles)
Altitude gain/loss: 930 m (3,051 ft)

Embark on the ascent of Monte Forato, a perfect finale to the week. Begin in the quiet village of Fornovolasco, strolling through cobbled streets. Follow the forest trail to the mountain pass of Foce di Petrosciana, with views of Monte Procinto's rock tower and the mountain chain leading to the Mediterranean. Ascend to a magnificent limestone archway below the peak of Monte Forato (1,223m / 4,012 ft). A short climb brings you to the summit, offering outstanding views of the Tuscan hills. Enjoy a picnic lunch before continuing along the ridge to the Foce di Valli pass, then descend through alpine meadows to the beech forests. Upon returning to Fornovolasco, indulge in refreshments at the local gelateria in Gallicano. Back at the villa, take a final dip in the pool, relish a delicious local cuisine, and raise a toast to a successful Tuscan adventure.
Accommodation: Villa
Meals: Breakfast, picnic lunch, and dinner
Walking: 6-7 hrs
Distance: 10 km (6.2 miles)
Altitude gain/loss: 915 m (3,002 ft)
Get free trip brochure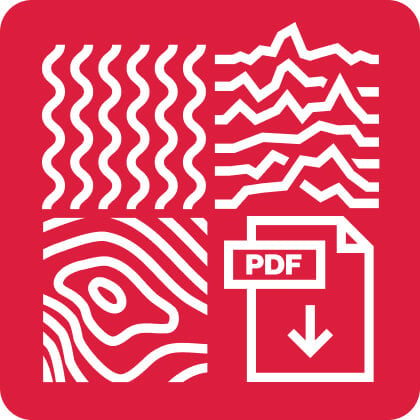 The brochure contains:
Adventure and location overview, itinerary, available dates, what's included, how to prepare, and much more.
Brochure sent, check your inbox
Talk with us
and let one of our adventure experts help you plan your perfect adventure.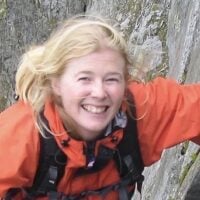 Emma Jack
International Mountain Leader, Mountain Bike Leader, and Nordic Ski Instructor
International Mountain Leader, Mountain Bike Leader, and Nordic Ski Instructor
Emma has been leading treks and expeditions ever since 2005. She's led trips all over the world, but Corsica, Nepal, and the Alps remain her top three trekking destinations and Tour du Mont Blanc trek her favorite route. In 2009, she made the first ever ski descent of Manaslu, the 8th highest mountain in the world. Emma is fluent in French, Russian, and Spanish.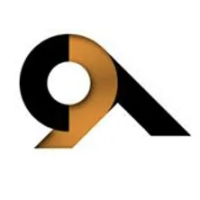 Offering a diverse range of trips in the Alps, Pyrenees, Dolomites, Jura and beyond, Cloud 9 Adventure is all about conveying their passion for adventure travel among some of the world's most magnificent mountain landscapes—and as far away from the crowds as possible.  
Things to know
What you get on this adventure:

An experienced, local hiking guide with extensive knowledge of the area
An 8-day hiking adventure with 5 days of trekking
Twin-room accommodation in a private villa (7 nights)
Airport transfers
Transport during the adventure (apert from optional excursions during the rest day)
Meals as indicated in the itinerary (most days breakfast, picnic lunch, and dinner are included)

What's not included:

Transportation to Pisa
Meals not indicated in the itinerary
Travel insurance
Guide gratuities — optional

This Tuscany guided hiking trip is suitable for hikers with some experience and a reasonable level of fitness. The daily walks will typically be around 5-7 hours on well-marked trails, with ascents ranging from 500 to 1,000 meters (1,640 to 3,280 feet). There will be a couple of longer days when climbing Monte Giovo and Pania della Croce. While it is not necessary to be an expert hiker, being in good physical condition before the trip will enhance your overall enjoyment. We suggest you do some long hilly walks in the weeks before the trip, especially if you have new boots.

Keep in mind that all days on this trip are optional (you can always decide to stay in your villa or go somewhere else) and that the itinerary may be adjusted by the leader based on weather conditions and the group's ability. In terms of altitude, the maximum reached on this trip is 2,054 meters (6,739 feet) during the Monte Prado climb. Most days, the maximum height reached will be between 1,300 and 1,700 meters (4,265 to 5,577 feet). Since you return to the valley every evening and spend limited time above 1,500 meters (4,920 feet), altitude is not expected to be an issue.

If you're looking for something that is a bit more challenging, you may like this hiking adventure in the Venetian Alps at the foot of the Dolomites.

Here's a list of the equipment you need to bring:

Day pack large enough to carry all the items you might need in a day (around a 20-30L bag)
Hiking boots or trekking-specific trainers
Water bottle(s) (2L capacity in total)
Light waterproof jacket and trousers
Socks and underwear
Trekking pants and shorts
Moisture-wicking T-shirts
Fleece jacket
Lightweight warm hat
Buff — optional
Light pair of gloves (a mid or light pair of gloves is fine)
Sun Hat and sunglasses
Plastic bags / dry sacks
Basic first aid kit (containing plasters, blister treatment, painkillers, antiseptic cream, and diarrhea treatment)
Toiletries (bug spray, sunscreen, lip protection, cosmetic products, etc.)
Walking poles – optional
Swimwear for the pool
Camera — optional (but recommended)
Lightweight sandals and sneakers — optional

Make sure to feel comfortable in the clothes that you bring and don't forget to take some regular casual clothes as well.

During your guided hiking tour in Tuscany, you'll stay in a private villa that exudes rustic charm with its Garfagnana stone, chestnut beams, and terracotta tiles. You'll be able to Indulge in ultimate relaxation as you unwind by the pool, dine on the terrace adorned with wisteria, and gaze upon the serene Serchio valley and vineyards. Immerse yourself in luxury with antique furniture, art, and plush beds, with an inviting sitting room that comes complete with wood-burning stove and a collection of books and games. Apart from that, this Tuscan villa also boasts landscaped gardens with hammocks, a swimming pool, hot tub, and recreational amenities (tennis table, marked badminton court, and a yoga deck). You will sleep in a twin room, but you can also opt for a single room for an additional fee. Each day (apart from the rest day), you'll get to enjoy breakfast and a 2-course dinner accompanied by fine wines. All food restrictions and dietary preferences can be easily accommodated—just let your guide know in advance!

Group sizes and prices:

For this group adventure, the maximum client-to-guide ratio is 11:1.
It takes a minimum of 4 people for this tour to operate.
The cost does not decrease as the group grows.

Hiking in Tuscany can be arranged for larger and for private groups. Contact us to make arrangements.

Min. age requirements:

If you are older than 18, you're good to go.

A 30% non-refundable deposit to secure your place is due upon booking. The remaining amount is paid 10 weeks (70 days) prior to departure. Once the trip is confirmed by the guide, the cancellation policy stated below applies.

If Client cancels the Booking anytime prior to seventy (70) calendar days in advance of the trip contemplated by the booking, Client's deposit will be forfeited.
For cancellations thirty-one (31) to seventy (70) calendar days in advance, Client is entitled to a refund in the amount of fifty percent (50%) of the total price of the trip.
For cancellations thirty or less days in advance, Client is not entitled to any refund.
Any reimbursable expenses arising out of the Booking incurred by Guide prior to the date of cancellation (including but not limited to plane tickets, car rental payments, and lodging or transportation fees) are non-refundable as soon as they are incurred by the Guide.

Pisa is the starting point of this guided hiking trip in Tuscany. To get there, most people fly into Pisa International Airport. Once there, you will meet your guide and fellow hikers for a private transfer to your accommodation near the towns of Barga and Gallicano.

Airport transfer from the airport is usually scheduled at 14.30. If coming later in the afternoon, we suggest you arrive on your own by train. To do this, you first need to get from the airport of the Pisa Central Station and then catch a train for Barga-Gallicano, where your guide will pick you up and take you to the villa.

57hours is committed to providing safe outdoor adventure experiences. We require all guides using our platform to have a COVID-19 safety plan and to make the details of that plan accessible to travelers. In most cases, group sizes will be reduced, guides will avoid overcrowded locations, and other safety measures will be met depending on the location and activity.

We also expect clients to respect local regulations and take measures to protect themselves, guides and the communities they're traveling to. For more information on COVID-19 measures in Tuscany, Italy, please refer to the Italian Ministry of Health website.

Please contact us if you have any questions or require further information. We are happy to provide you with the most up-to-date information!
Get free trip brochure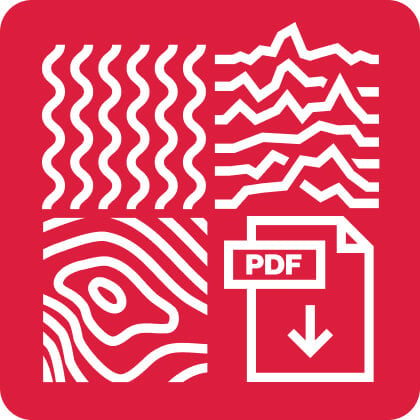 Adventure and location overview, itinerary, available dates, what's included and much more.
Brochure sent, check your inbox
Talk with us
and let one of our adventure experts help you plan your perfect adventure.
Other things to do in Tuscany