Hiking the Alpe Adria Trail: The Three Nation Loop
Alpe Adria Trail | Slovenia, Italy, Austria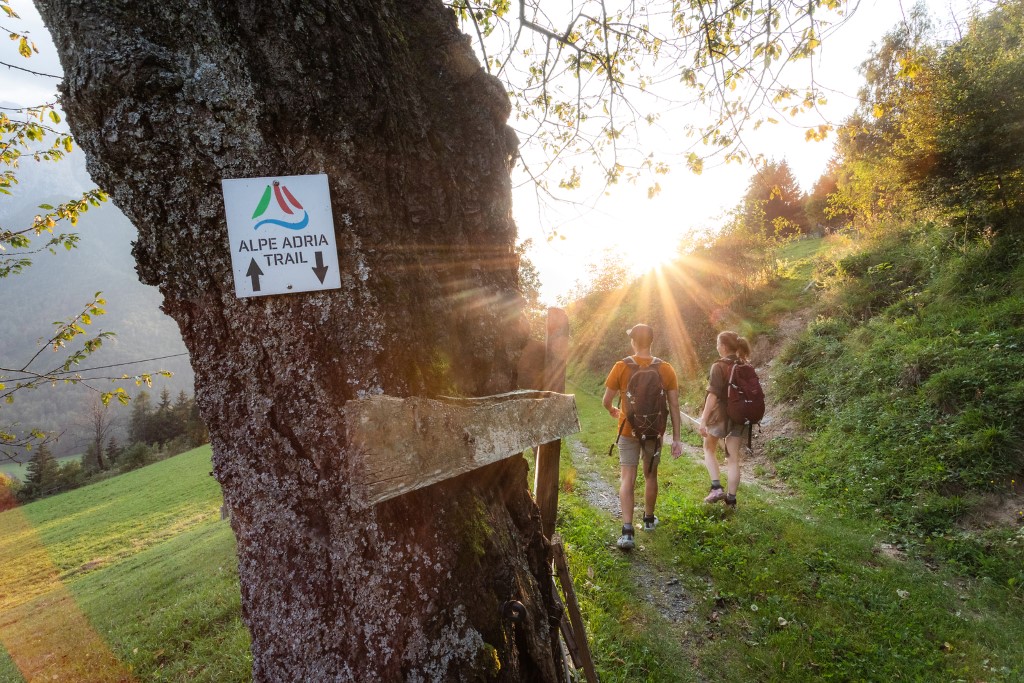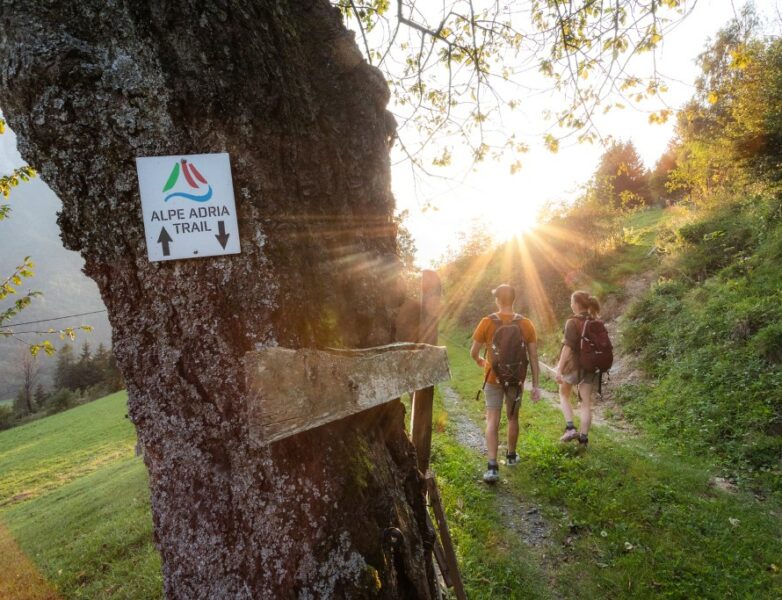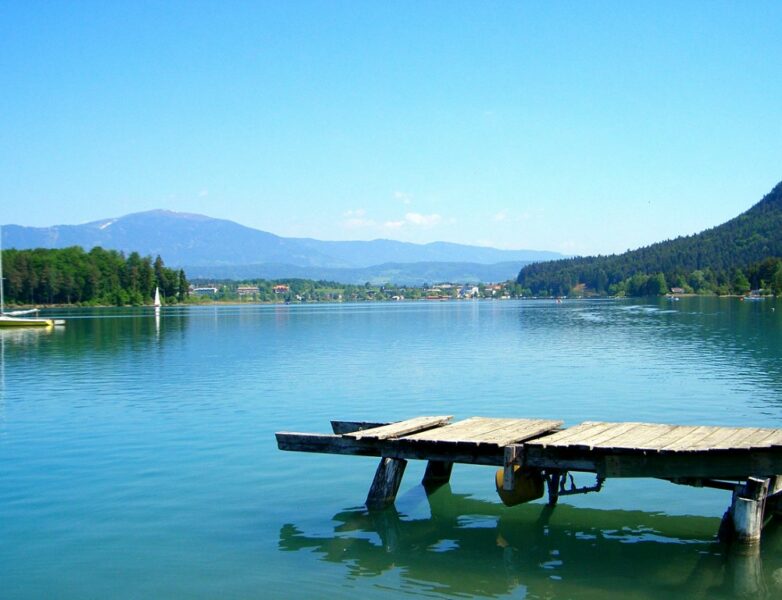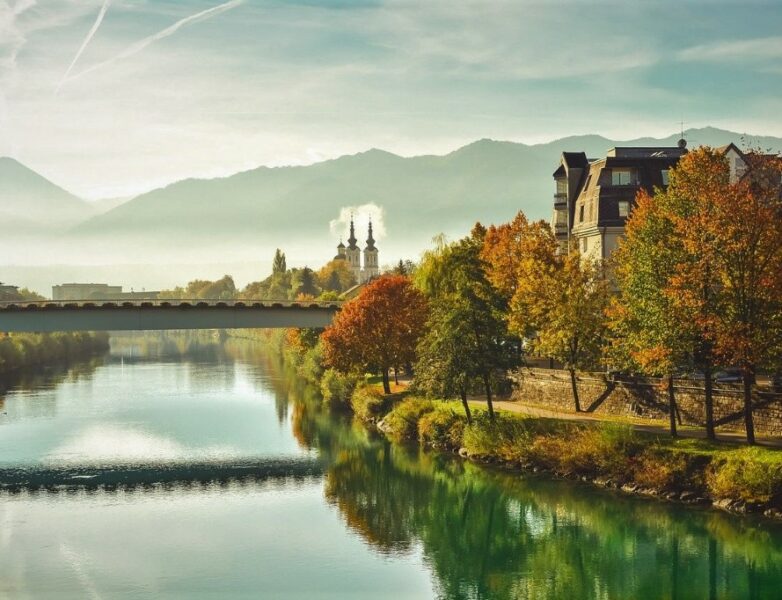 Top three reasons to hike the Alpe Adria Trail
Enjoy the majestic nature and the panoramic view of the Alps

Trek across a trail steeped in history from the First World War

Expect luscious greenery, rushing rivers, and traditional cuisine
Beauty meets pleasure on this 750 km (466 miles) long cross-border trail that brings together three different yet complementary cultures. The 43 sections of the Alpe Adria traverse through Slovenia, Italy, and Austria, and have plenty of rich history and natural wonders to offer. Highlights include sites from the First World War, the many vineyards, and the UNESCO city of Cividale del Friuli! The spectacular view of the Alps looks almost as if taken out of a fairy tale, and it will leave you breathless in more ways than one. There are hundreds of places just waiting to be explored, from the highest mountains in Austria, the Grossglockner, the lake regions in Carinthia, and the expansive Soča Valley, but what ties this all together is the traditional cuisine and history. Whatever your pace, must-see sights, or favorite food, this is a journey that won't disappoint. Find out more about the ultimate pleasure hiker's delight — Alpe Adria Trail — from Martina Kosmina, a Slovenian local hiker and co-founder of Maroways.
Season
The best time to visit is from April to October
Nearest city
Ljubljana, SLO is just an hour away from the trailhead
Book This Adventure
8-Day Hike Along the Alpe Adria Trail
Hike 128km (80 miles) in 8 days with a professional local guide and discover the best of three wonderful countries! This iconic adventure takes you on a borderless journey across the heart of Europe. Explore the tradition, culture, and verdant landscapes of Italy, Austria and Slovenia, and discover why so many return to this paradise on Earth every chance possible. Let your guide take you to the best locations and hidden gems of this history-rich area with miles on end of breathtaking vistas.
Itinerary
Day 1: Arrival in Tarvisio
Your adventure begins in Tarvisio, one of the most important mountain towns in all of Friuli-Venezia Giulia. Surrounded by the Julian Alps and boasting extensive valleys and forests, the town has a modern look but is full of traditions just waiting to be discovered. Tarvisio is a natural passage and a crossroads of cultures — the perfect starting point for your trail.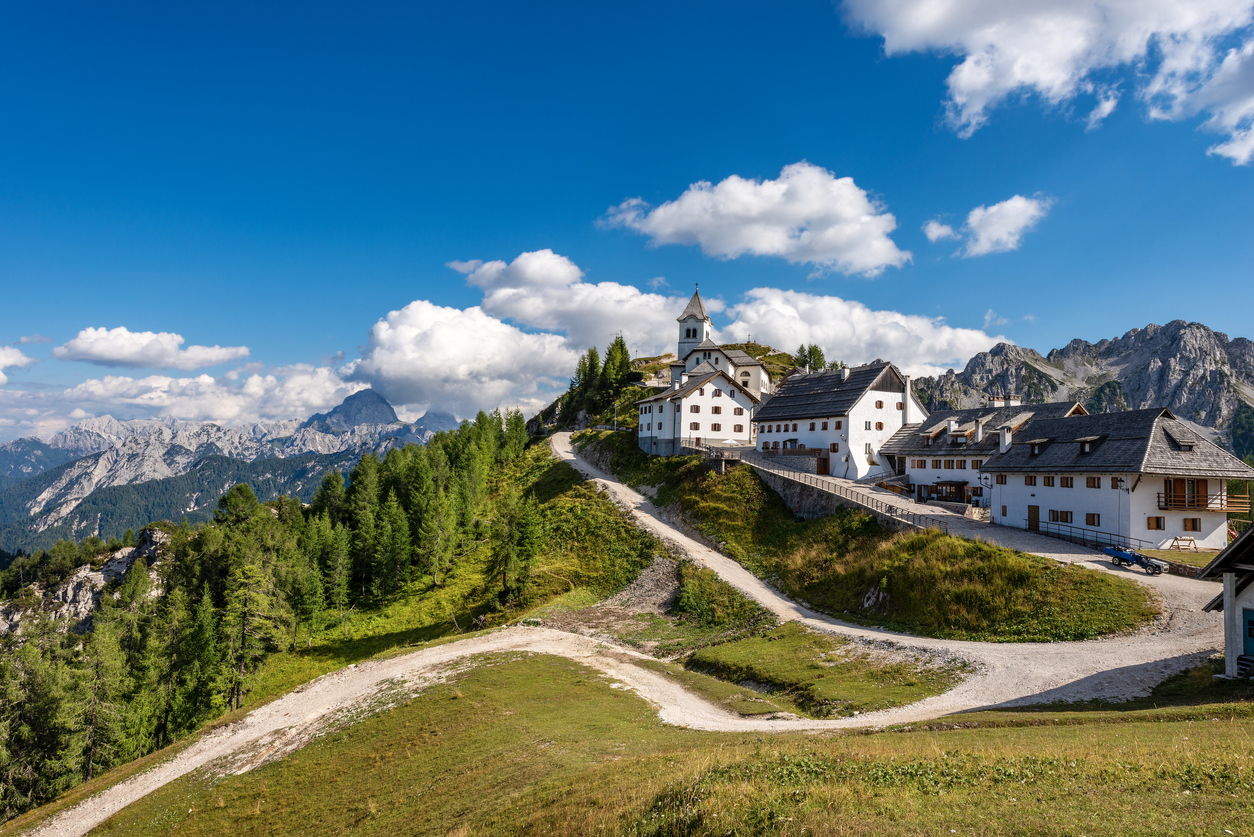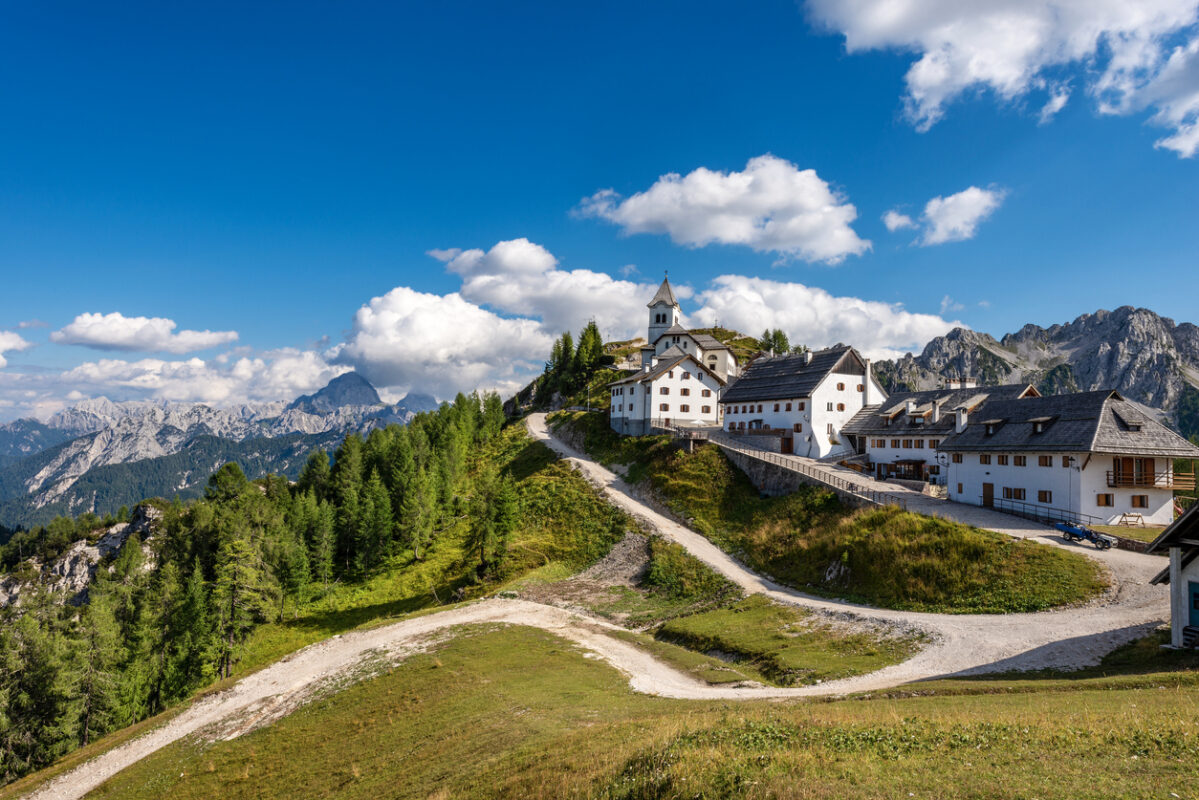 Day 2: Tarvisio – Mountain hut Zacchi
The first stage of the trail takes you to the Fusine Lakes basin, one of the most fascinating places in the region. Follow the course of the River Slizza until you reach splendid glacial lakes set in a spectacular Alpine amphitheatre. Enjoy the silence, with the tops of the spruce trees and the peaks of the Mangart reflected in the crystalline waters. Continue along an easy path through dense forests to the lower and upper lakes and the charming Zacchi mountain hut where you'll spend the night.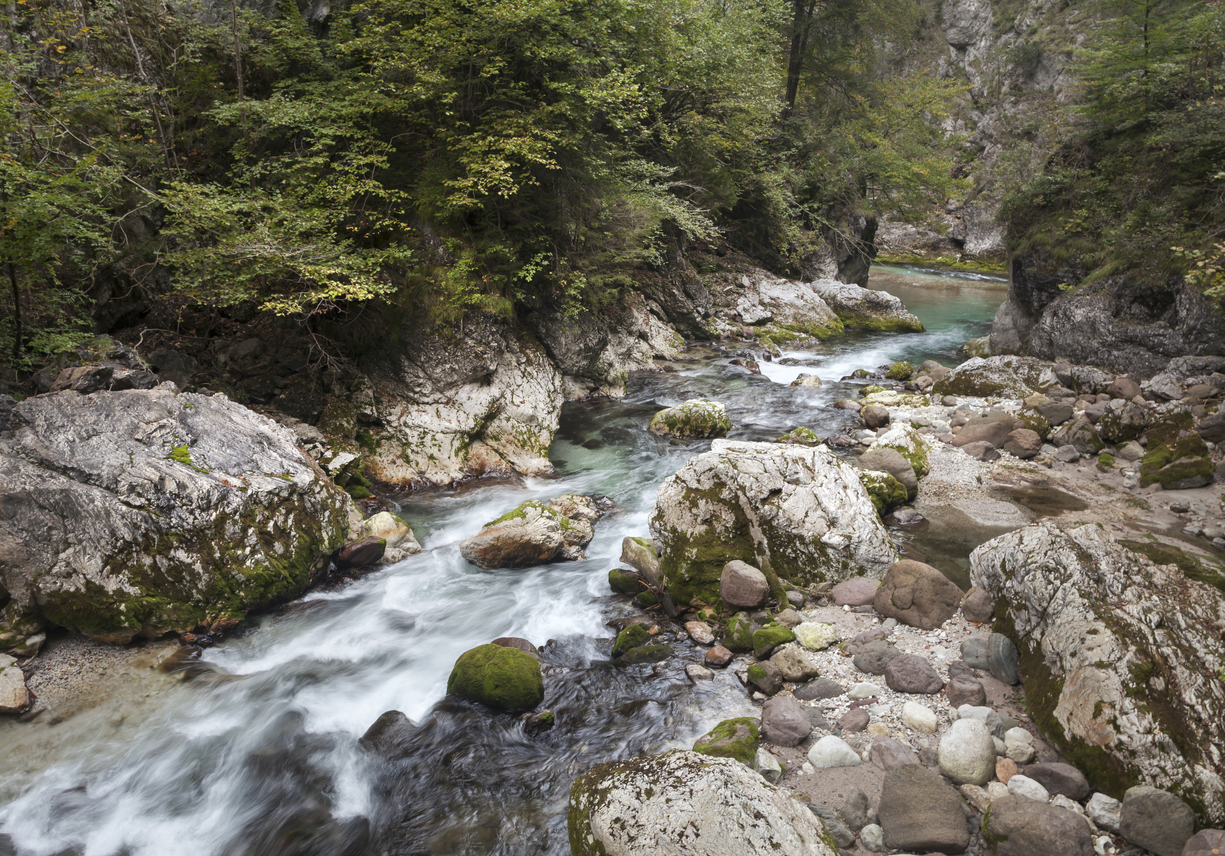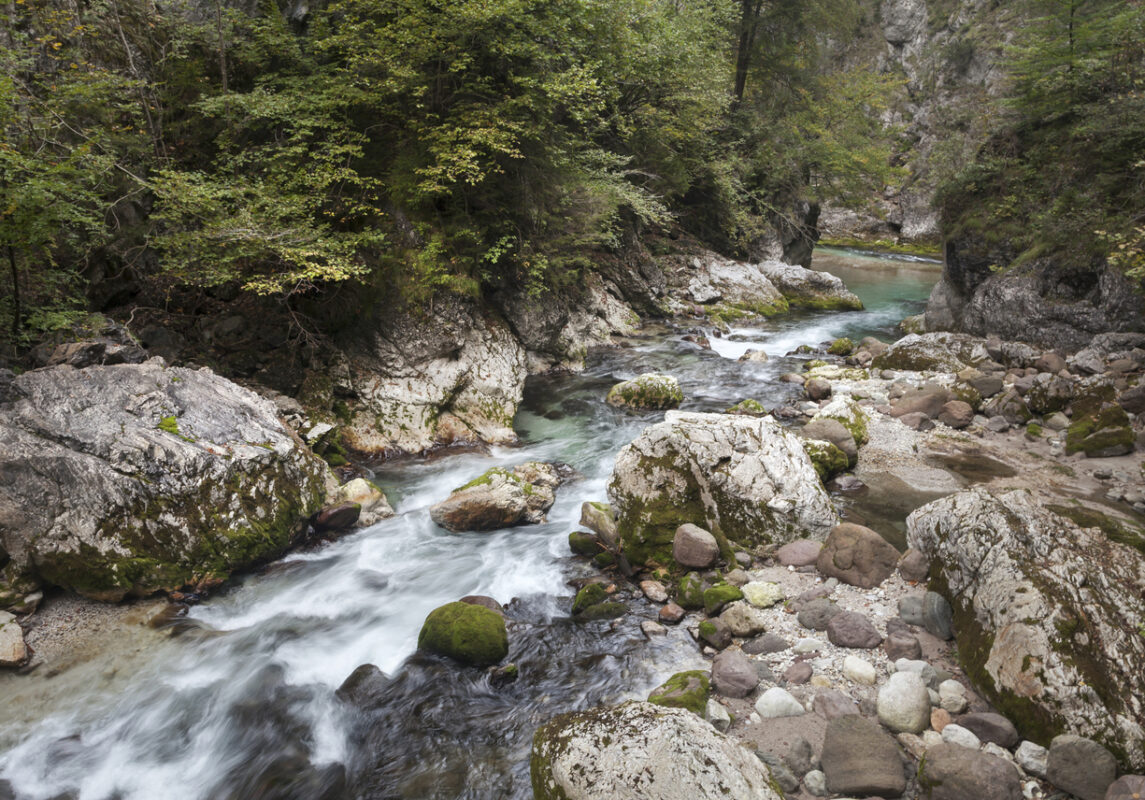 Day 3: Mountain hut Zacchi – Kranjska Gora
After a hearty breakfast, it's time to get back on the road. Head to Slovenia, passing through places that have become famous thanks to their natural beauty and their important role in winter sports. Visit the impressive Planica ski jumping hills and the VItranc resort, Zelenci Nature Reserve boasting a number of fountains and an emerald-green lake, and finish the day off in Kranjska Gora, an attractive and lively mountain town. This town is the perfect place to relax and recharge your batteries before continuing your adventure.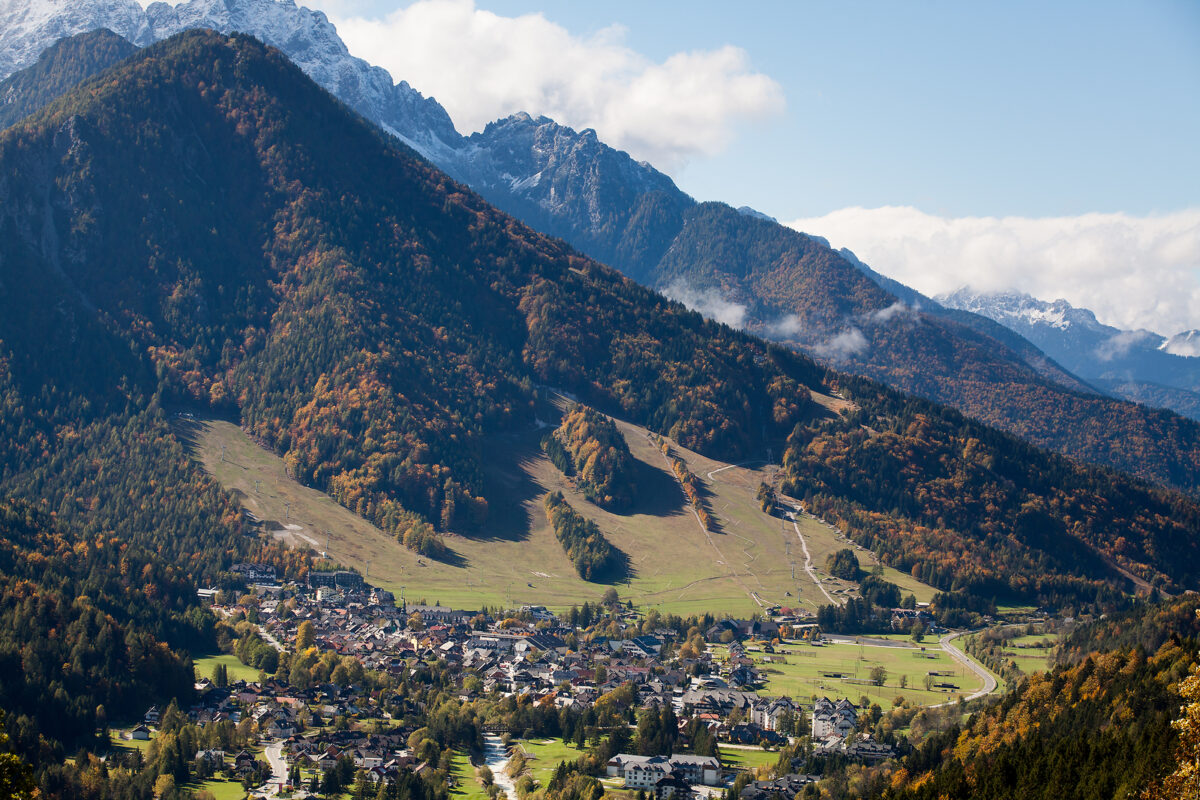 Day 4: Kranjska Gora – Faaker See / Baumgartnerhohe
Set foot in Austria! To be more precise, today you'll reach Carinzia: a land of mountains, verdant valleys and turquoise lakes. Ahead of you is another exciting day in this region of parks and waterfalls which was once described as the most beautiful place in Europe. From Kranjska Gora, the itinerary follows the course of River Sava towards the Karawank mountain range. An old frontier path with spectacular views takes you to Jepzasattel, a mountain pass which rewards you with truly breathtaking views of the surrounding lakes and mountains. Reach the Baumgartnerhohe hill and Faaker See, an iridescent lake.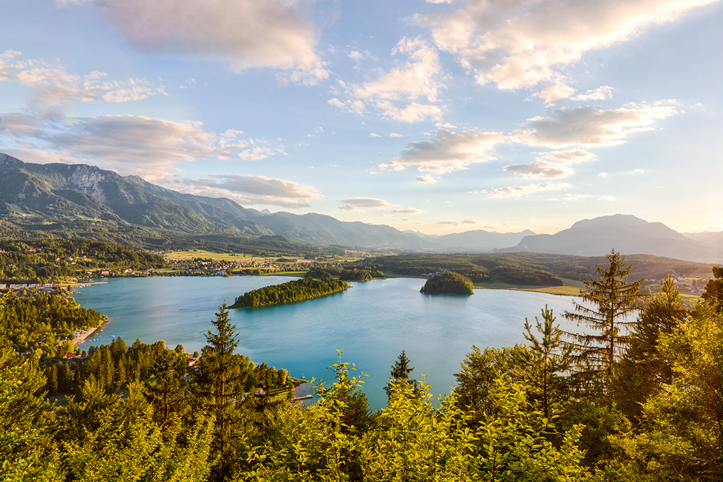 Day 5: Faaker See / Baumgartnerhohe – Warmbad / Villach
The path takes you towards the Faaker See, the fifth largest lake in Carinzia famous for its turquoise colour. This is a perfect opportunity to go swimming or enjoy water sports! Pass by the fascinating ruins of Finkenstein Castle before reaching the wetlands of the Faak, with its idyllic woodland path of Dobrova. After a brief walk along River Gail you will drive into Warmbad, the endpoint of today's stage.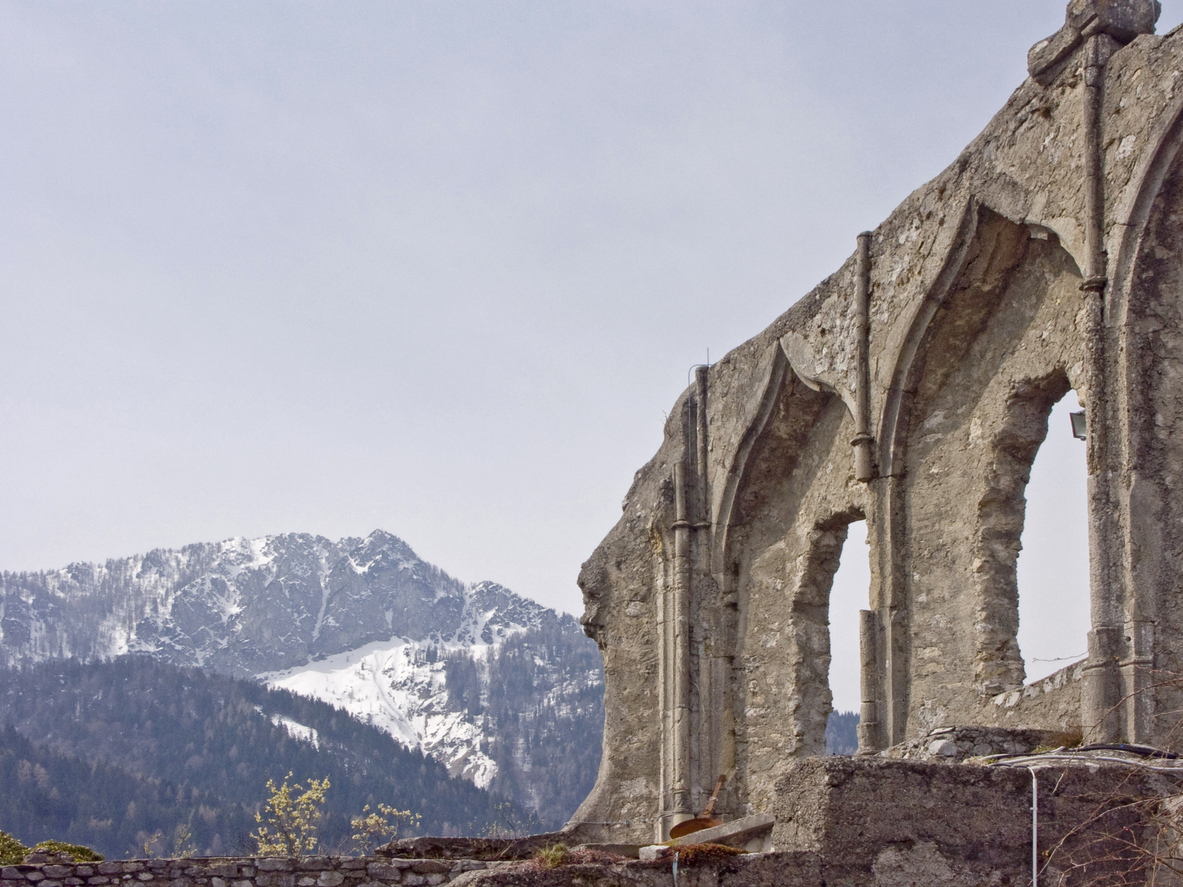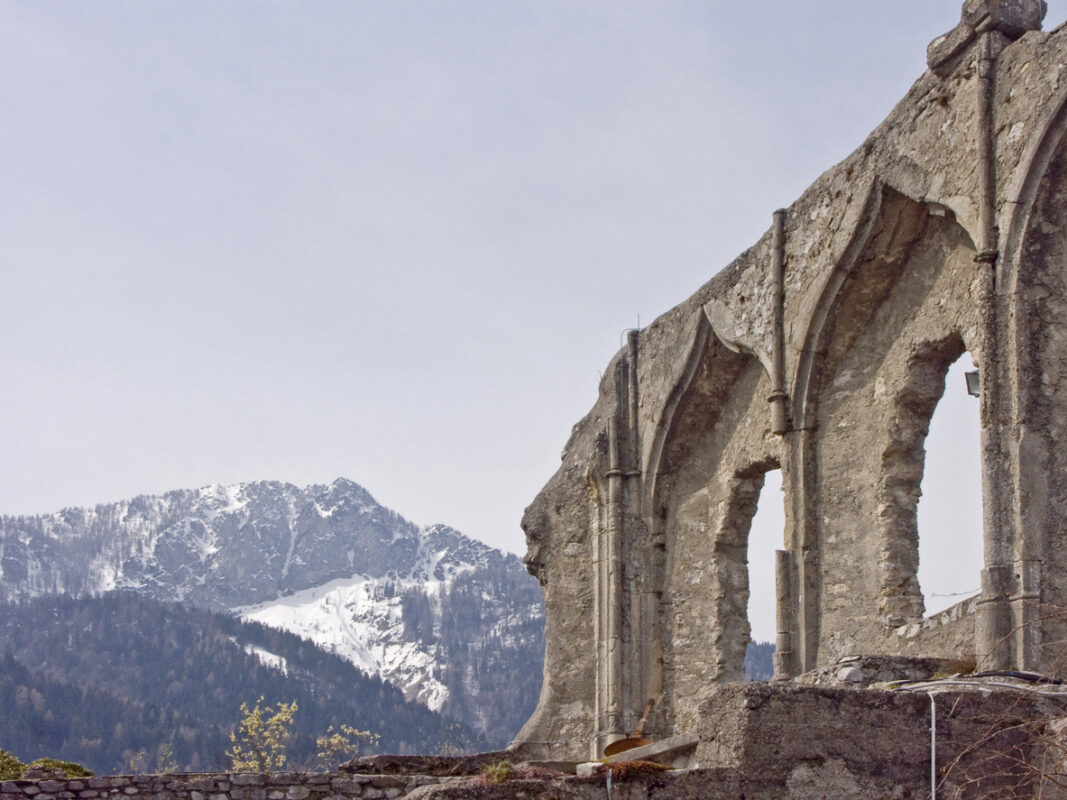 Day 6: Warmbad / Villach – Feistritz an der Gail
Warmbad isn't just famous for its thermal waters, but also for its historical heritage. Hike along the remains of the Romerweg, an ancient Roman road and don't miss the opportunity to take a detour to the ruins of Federaun castle, a fascinating former bambergic fortification. Explore the Dobratsch: Carinzia's top natural park and home to many species of flora and fauna. You can find the most spectacular views in the wild area of Schutt, which you will pass through to get to the fabulous Gail Valley, before reaching Feistritz, a pleasant mountain village at the foot of Mt Osternig.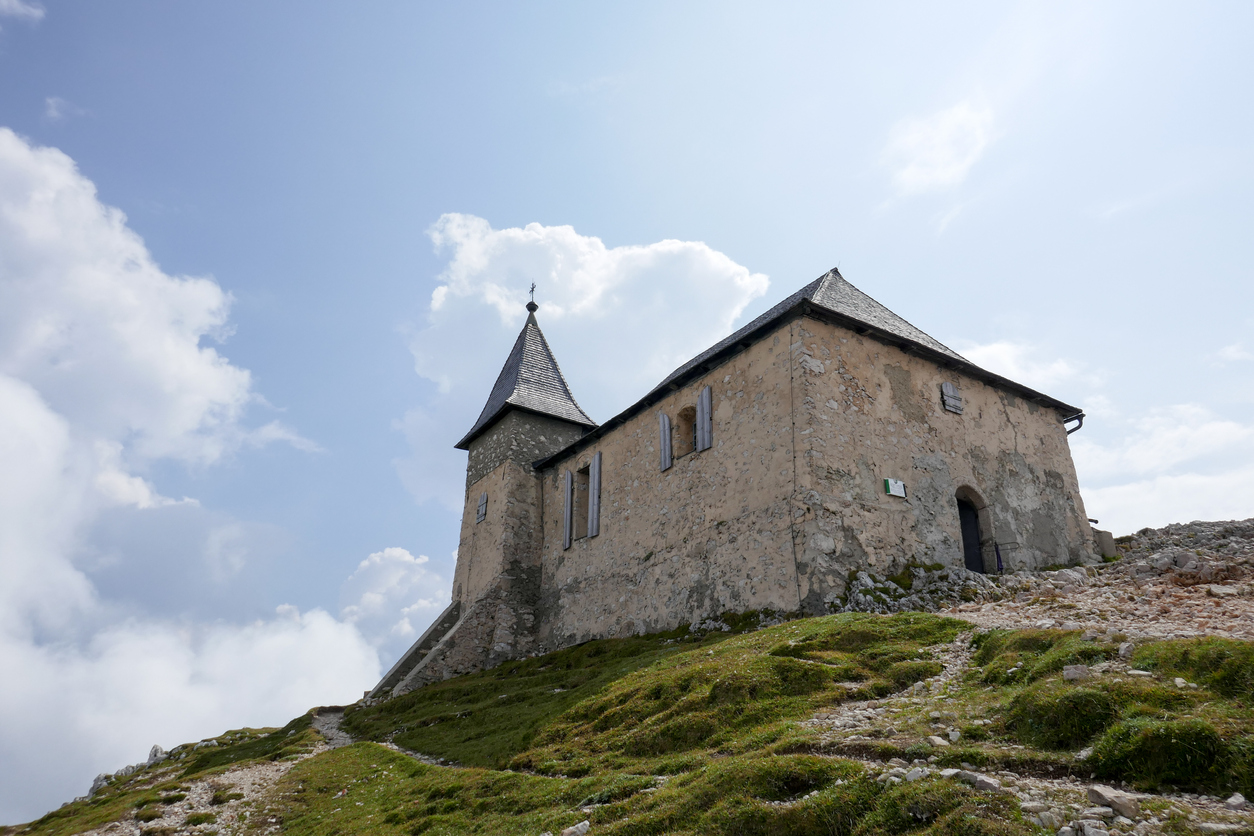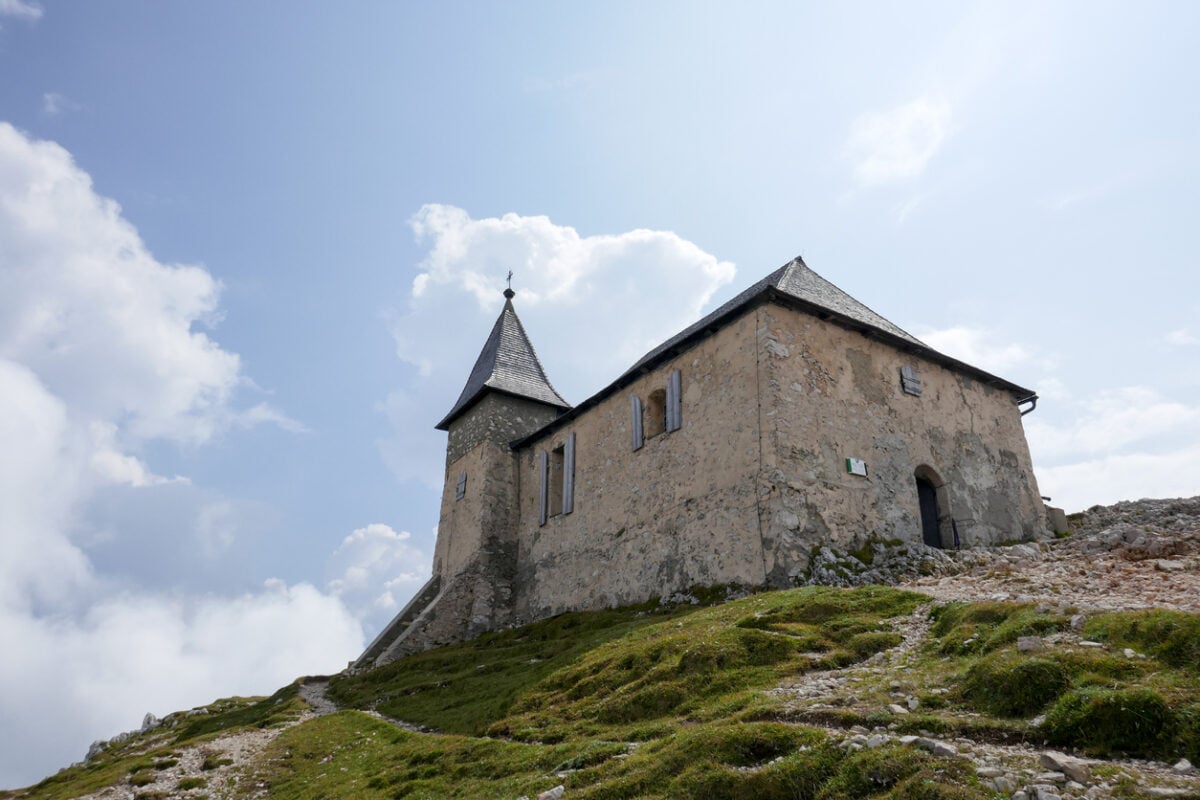 Day 7: Feistritz an der Gail – Valbruna
Today's hike will take you over the pastures of Mt Osternig and back to Italy. Hike past various mountain huts, a chapel dedicated to Our Lady of the Snow, and enjoy superb Alpine views. Reach the Italian town of Camporosso and then cross into Valbruna in Val Saisera. This valley, surrounded by an impressive ring of mountains, is undoubtedly one of the most fascinating parts of the whole trail, especially in the evening, when the amphitheatre of the surrounding mountains seems to catch alight with the sunset, offering a unique show!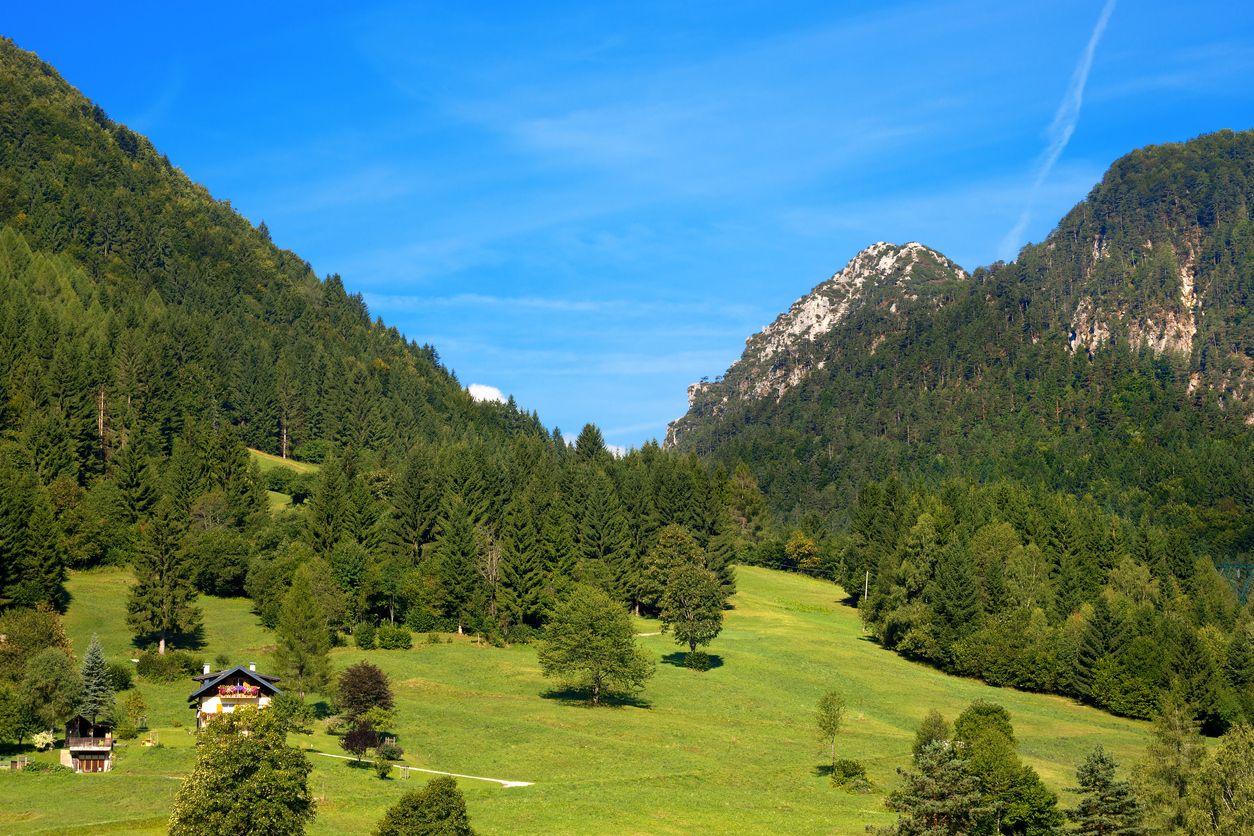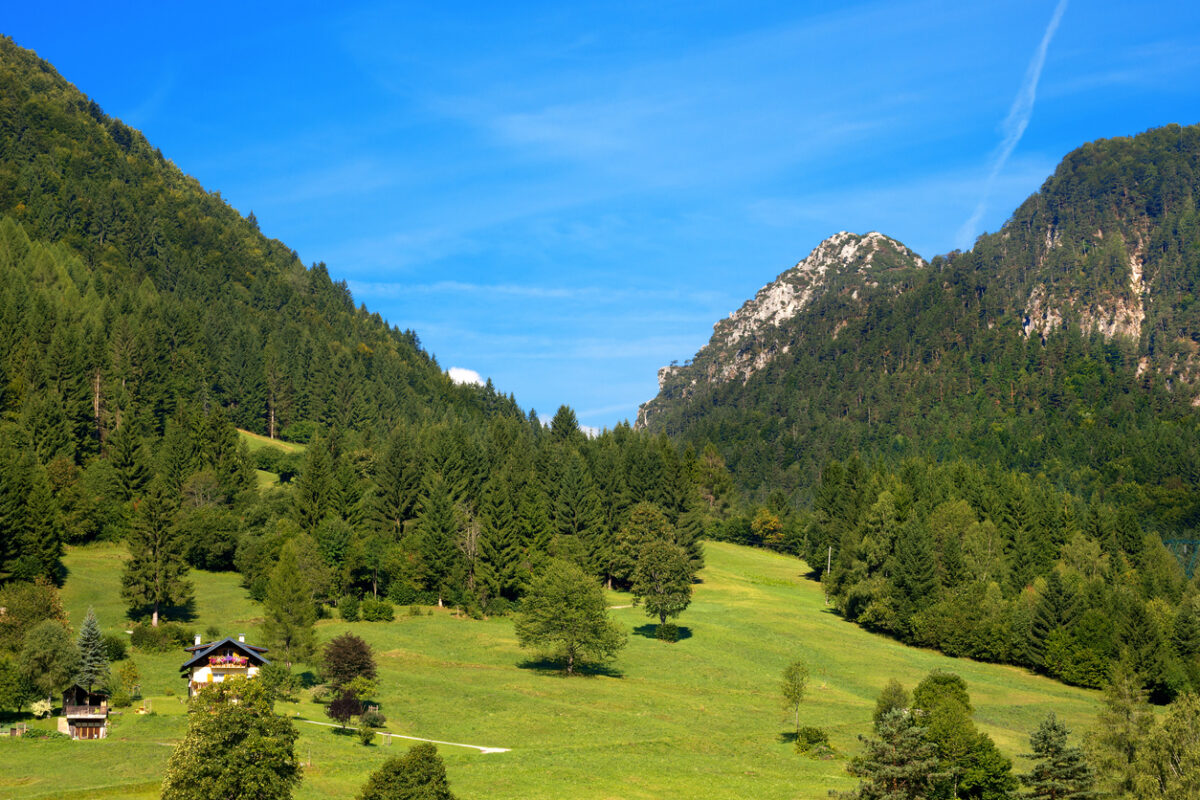 Day 8: Valbruna – Tarvisio
The trail ends in style with a stage that will take you over Mt Lussari (1,790m), a much-loved local pilgrimage destination. At the top of the mountain, you will find the revered Marian sanctuary, and the views from this legendary place offer an unparalleled view over the whole Julian Alps mountain chain! Continue along the Alpe Adria Trail which descends between the trees of the Forest of Tarvisio, intertwining with the legendary Cammino Celeste (Heavenly Way) and the Pilgrim's Path. Finish your journey at the centre of Tarvisio, where you simply must celebrate with a toast to yourself and to this unforgettable trail without borders!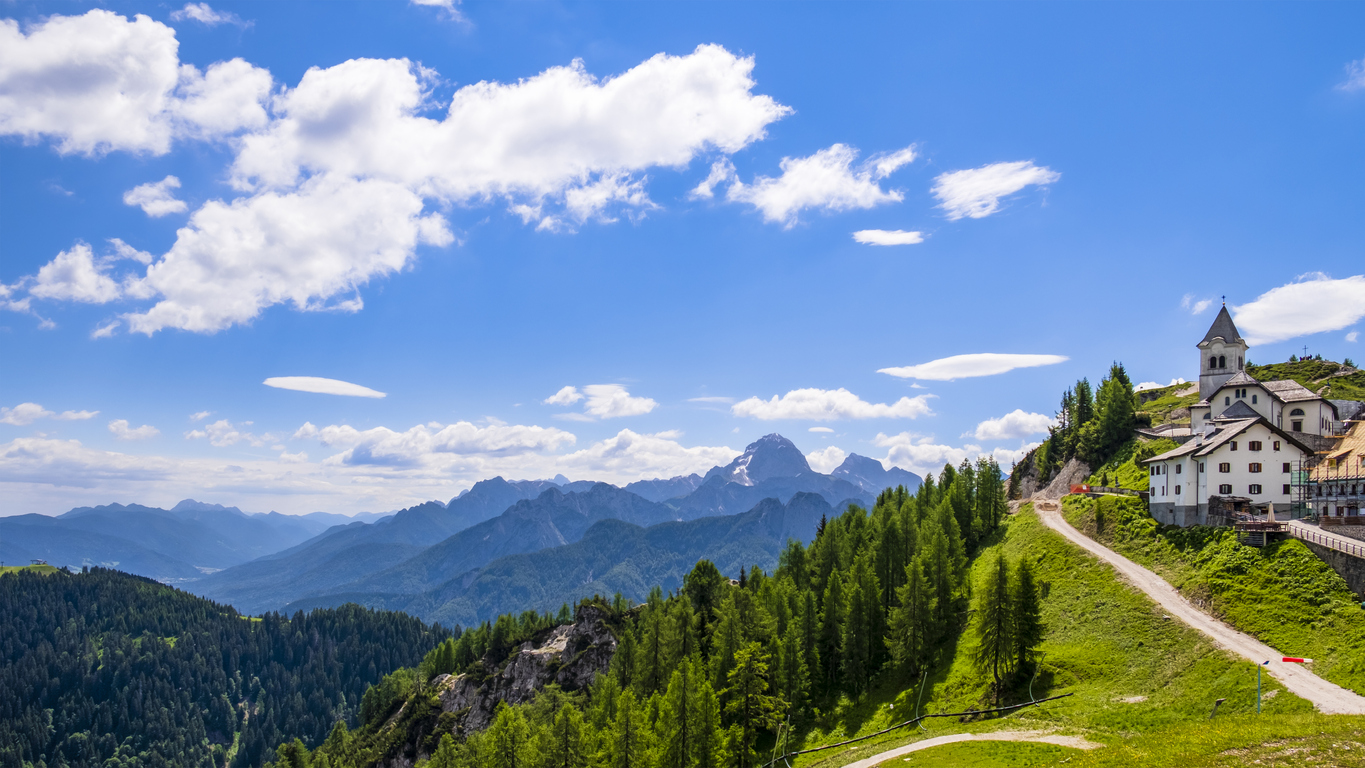 Meet your guide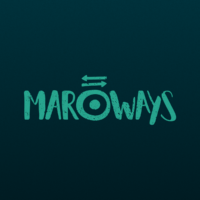 MaroWays
Despite travelling the world, Martina and Roberto, the founders of MaroWays, have always been drawn back to the wonderful landscapes of Slovenia and Italy. Born and raised in this culturally diverse setting, they are very connected with the history and environment of this area. Throughout their travels, they have accumulated knowledge, experienced emotions and lived through new experiences. They cannot wait to share their homeland with you and reveal its riches and hidden gems!
Things to know
Covid measures on the Alpe Adria Trail
57hours is committed to providing safe outdoor adventure experiences. We require all guides using our platform to have a COVID-19 safety plan and to make the details of that plan accessible to travelers. In most cases, group sizes will be reduced, guides will avoid overcrowded locations, and other safety measures will be met depending on the location and activity.
We also expect clients to respect local regulations and take measures to protect themselves, guides and the communities they're travelling to. For more information on COVID-19 measures in Slovenia, please refer to the Government of Slovenia website. For more information on COVID-19 measures in Italy, please refer to the Government of Italy website. And for more information on COVID-19 measures in Austria, please refer to the Government of Austria website.
Please contact us if you have any questions or require further information. We are happy to provide you with the most up-to-date information!
What's included?
What you get on this adventure:
An experienced, local hiking guide with extensive knowledge of the area
8 days of hiking
6 accommodation in double room
1 accommodation in mountain hut in multi-bed rooms with shared bathroom
Scheduled meals (7 breakfasts and 6 dinners)
What's not included:
How fit do I need to be?
The Alpe Adria Trail is not technically difficult (no mountaineering skills necessary) but it does require a good fitness level. There are at least six hours of hiking each day, so your endurance should be up to this standard. To prepare, I recommend doing cardio, such as slower, long-distance runs, and going on shorter hikes with your backpack and hiking boots on. To fully enjoy the trip, you should be able to hike between five to eight hours, with your pack, without much huffing and puffing.
What do I need to bring?
Here's a list of the equipment you need to bring:
Day pack large enough to carry all the items listed (around a 25-40L bag)
Hiking poles — optional
Water bottle or hydration bladder (2L capacity)
Lightweight hiking boots or shoes
Spare clothes for layering
Waterproof rain jacket
Sunhat
Toiletries (sunscreen, hand sanitizer, bug spray, toilet paper, etc.)
Headlamp or flashlight
Sunglasses
Camera — optional (but recommended)
Dress comfortably and for the weather in clothes you can move in. We suggest bringing clothing appropriate for the season. Layers are best and don't wear jeans.
Group sizes and age requirements
Group sizes and prices:
For this group adventures, the usual client to guide ratio is 6:1.
It takes a minimum of 2 people for a tour to operate.
All cost is per person and the cost does not decrease as the group grows.
Hiking can be arranged for larger groups. Contact us to make arrangements.
Min. age requirements:
If you are older than 18, you're good to go.
Minors younger than 18 may be permitted to join the hike on a case-by-case basis, but must be in the presence of a parent or legal guardian.
If your group has hikers under the age of 18, contact us prior to booking to make arrangements.
Getting there and meeting location
To get to Tarvisio, Italy, most people fly into either of the two Venice airports (Venice Treviso (TSF) or Venice (VCE)), both of which are about 2.5 hours away. The nearest airport is in Klagenfurt (KLU) in Austria 28 miles (45 km) away. If you wish to land in Slovenia, you can take a flight to Ljubljana (LJU), about an hour away (however, there's a chance of a traffic jam at the border crossing).
Once you and your guide agree on the details of your itinerary, your guide will suggest the best place to meet. The guide will choose the appropriate terrain dependent on conditions and the ability of the group.