El Chaltén | Patagonia
Hike Paso del Cuadrado in El Chaltén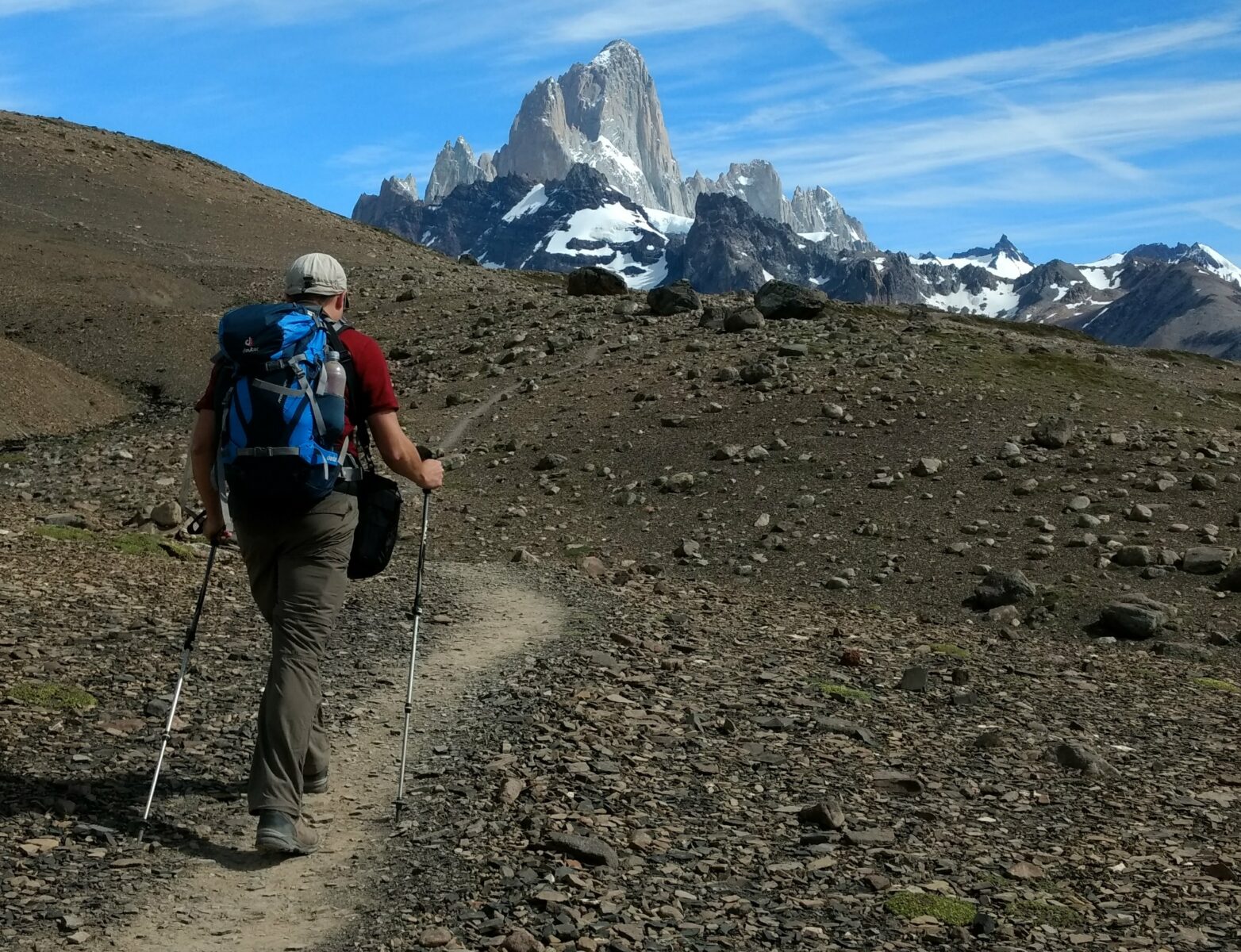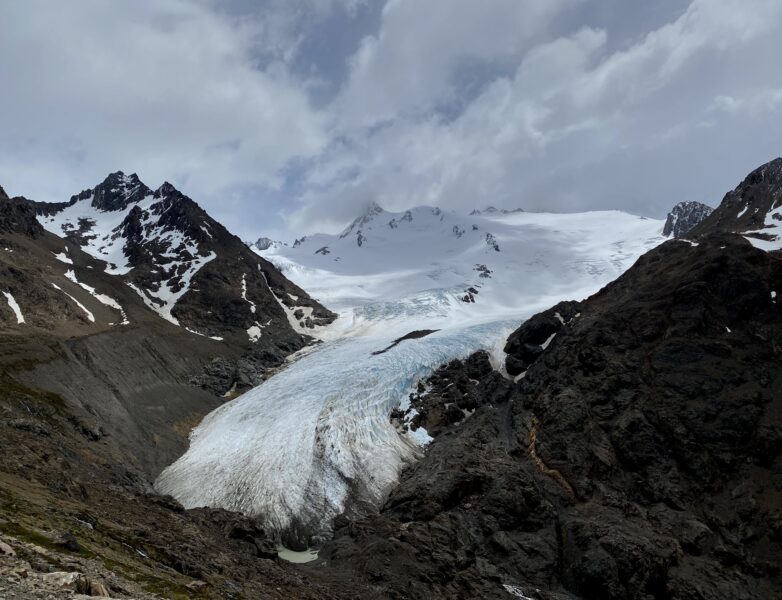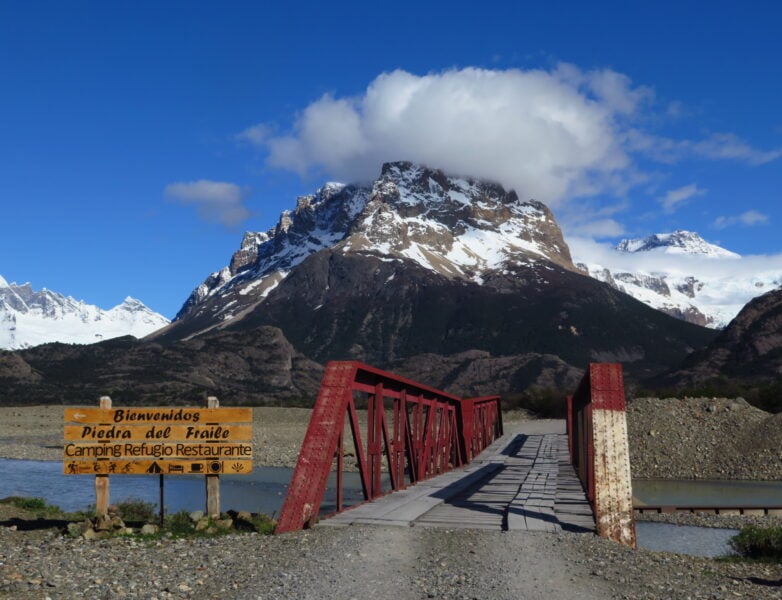 Nearest city

El Chaltén is half an hour away from the trailhead
Experience Patagonia from a unique and wild perspective
Paso del Cuadrado offers new challenges for all Patagonia adventurers. Enjoy this two-day guided adventure and discover the amazing scenery of Los Glaciares National Park. Let your guide tell you all about the nature, history and geography of the area, and combine it with a skilled technical ascent with your guide by your side. Once you reach Paso del Cuadrado, you won't believe the landscape surrounding you! Fitz Roy and its northern glacier, Aguja Pollone with its glacier, and Paso Marconi in the background will leave you completely breathless. What are you waiting for?
Book This Adventure
Hike Paso del Cuadrado in El Chaltén
This adventure offers everything you need — Patagonian landscapes and glaciers, as well as a guided technical climb that will get your adrenaline pumping. Explore Río Eléctrico, see the legendary Fitz Roy and experience the climb to Paso del Cuadrado. Walk through the magical Lenga Forest to Piedra del Fraile where you will spend the night. Discover the incredible but rocky glacier terrain with over 1700 meters of ascent and make the most of your days in Patagonia!
Trip Highlights
This trekking capital of Patagonia offers a wide variety of routes with spectacular views of prominent peaks, wild animals and panoramas of the surrounding terrain. Take in the atmosphere of this Pataognian treasure, cross Río Eléctrico, and enjoy the fresh air near Laguna Pollone and Lago Eléctrico. Experience high altitudes with beautiful vistas over Cerro Eléctrico and its western point. Appreciate the raw nature and beauty of the impressive Pollone and Marconi Glaciers and discover Paso del Cuadrado, located near the great Eléctrico River — one of the best routes to Fitz Roy.
Itinerary
Day One: El Chaltén to Fraile Hut & Laguna Pollone
Distance: 6 km (+3.5 km to Laguna Pollone, 7 km return trip)
Elevation gain: +150 (+350 m to Laguna Pollone)
Meet your guide at the guide's recommended location. Your adventure begins with a shuttle ride from El Chaltén town to Río Eléctrico bridge where you will start your trek. You will then trek for 6km to Laguna Pollone and Lago Electrico. These first day'́s trails are fairly flat by Patagonian standards. An easy trail takes you through a beautiful forest to El Fraile Hut, where you will spend the night, either camping or in the hut. Expect an elevation gain of 500 meters.
Days Two: Fraile Hut to Paso del Cuadrado and back to El Chaltén
Distance: 13 km total (3.5 km up to the pass and 9.5 km back to the Electrico bridge)
Elevation gain: +1200 m up to the Pass / -1200 m down to the hut / -150 m to bridge
Wake up early in the morning to start the hike up to Piedra Negra basecamp. The trail is
steep but it is rewarded with great views and you might get to see huemul (native deer)
that are usually eating firebush flowers early in the mornings. From Piedra Negra basecamp you will climb up to "Paso del Cuadrado", meaning the Square Pass, which is the way to Fitz Roý's west face. This is a technical ascent and your group will need crampons, helmets and guide's assistance for easy glacier traveling and walking on rocky terrain and slabs. After the trek, you will walk back on the same trail to Río Eléctrico bridge, where a shuttle will take you to the town of El Chaltén. Expect an ascent of 1200m up to the Pass, and a descent of 1200 meters down to the hut and 150 meters to the bridge.
This trek is good to combine with the Cerro Torre Massif trek and do a longer trip without going back to town. Combining the Massif trek and Huemul Circuit gives a complete panorama of the massif from north to south. If this interests you, let us know and we will have the guide create a custom itinerary for you!
Guides we recommend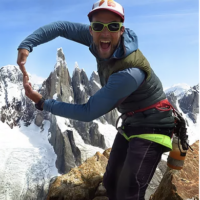 Julian Lopez
Julian is a certified AAGM / UIMLA Mountain Guide and a physiotherapist originally ...
View details
Things you need to know
Covid measures in El Chaltén
57hours is committed to providing safe outdoor adventure experiences. We require all guides using our platform to have a COVID-19 safety plan and to make the details of that plan accessible to travelers. In most cases, group sizes will be reduced, guides will avoid overcrowded locations, and other safety measures will be met depending on the location and activity.
We also expect clients to respect local regulations and take measures to protect themselves, guides and the communities they're travelling to. For more information on COVID-19 measures in El Chaltén, please refer to Argentina Travel.
Please contact us if you have any questions or require further information. We are happy to provide you with the most up-to-date information!
Advice on Argentina's money exchange policies
Argentina's local currency is called Argentine Peso (ARS). There are two different exchange rates to buy pesos called "official" rate and "blue" rate. This creates a confusing situation in which products can have an absolutely different price.
Since the country's government introduced tough currency change restrictions, alternative ways of exchange have emerged. You can exchange your money at an official outlet (banks or legal currency exchange offices) for one price; or you can go to one of many shops, hotels, restaurants, travel agencies, and car rentals and exchange money at the "blue" rate – which will put many more pesos in your pocket.
If you pay with credit card, debit card or money transfer, the rate applied will be the "official" rate. Using credit or debit will cost you almost double the price that you can get by paying in cash.
Taking plenty of cash contradicts the usual advice to tourists travelling abroad, but many have been doing just that to take advantage of the "blue" rates. Ask your local guides for advice on exchanging money.
Why should I book with 57hours?
With us, it's all play and no work for you! 57hours is an open platform that connects you with trained and certified outdoor adventure professionals all over the world. Using our tech-savvy, we make it super easy to find and book adventures worth tackling, with guides worth booking, all gathered from the first-hand experiences of the locals who adventure in these amazing locations.
What's included?
What you get on this adventure:
Certified Mountain Guide
Meals: breakfast, lunch, dinner
Shuttle from El Chaltén to Paso del Cuadrado (and back)
Personal accident insurance for every client
Not included:
Personal gear: tent, sleeping bags, crampons, trekking poles, helmets, etc.
Overnight stay at El Fraile campsite or hut
Transportation
Travel insurance
What can I expect from hiking with a guide?
Hiring a local guide offers you the chance to experience Patagonia's beauty to the fullest. Local guides know all the hidden gems the area has to offer, will explain the history and geology during the hike, and will transport you to and from the destination. Also, your guide will know just what to do if the weather takes a turn or something unexpected happens.
What do I need to bring?
Here's a list of the equipment you need to bring:
Tent
Sleeping bag
Hiking boots
Helmets
Crampons
Trekking poles
Gloves and hat
Wind and waterproof shell jacket with hood and pants (Gore-Tex recommended overall)
Down jacket or vest (synthetic puffy jackets work better in wet environments such as Patagonia)
Synthetic or wool base layers, underwear and socks
Waterproof layers (both jacket and pants)
Spare clothes
Day pack large enough to carry all the items listed (around a 40L bag)
Water bottle
Compass
Mattress (inflatable or not)
Toiletries (sunscreen, first aid kit, toilet paper, etc.)
High-quality sunglasses
Head lantern
Sunglasses
Snacks
Camera — optional (but recommended)
Can I rent equipment?
All mandatory gear can be rented if you don't have your own. You can rent:
Rental locations are in El Chaltén and should be picked up the night prior to your outing. If you need to rent gear, let us know and we can help make arrangements.
How fit do I need to be?
You need to be able to hike for full days, carrying a full daypack. Each day you will hike between 6-13 kilometers per day. This is a technical ascent and the group will need crampons, helmets and guide ́s assistance for easy glacier traveling and walking on rocky terrain and slabs. The terrain can be challenging and the weather can change. That said, if you are looking for adventure and up to the task of two full days of hiking, you'll be rewarded immensely!
What is the minimum age requirement?
Everybody over the age of 18 is welcome to book this hiking adventure.
Minors may be permitted to join the tour on a case-by-case basis. If you plan to hike with anyone under the age of 18, please contact us prior to booking to make arrangements.
What about group sizes and pricing?
For this adventure, the max client to guide ratio is 3:1 and pricing is per person.
Hiking in El Chaltén can be arranged for larger groups, up to 9 people per group (up to 3 people per guide). The minimum number of people per group is 2. Contact us to make arrangements.
What about bad weather?
Tours are scheduled to fit with the seasons and ideal hiking conditions, but Los Glaciares National Park is prone to temperature and weather changes, so you need to be prepared with the right gear. Make sure to always have a rain jacket with you. The mountains are a beautiful place to be even when it rains and wet weather can add a very unique aspect to the whole experience
When the weather does not cooperate, your guide will know the correct course of action to take. Whether that's shifting to a more favorable location or postponing until conditions approve, your guide will know just what to do. In the event of predictably bad weather, you will be contacted prior to the trip to discuss suitable alternatives.
Do I need an insurance policy?
We highly recommended that you cover all your bases with both emergency medical and travel insurance. With medical insurance, if you have an accident or medical emergency on or off the mountain, you'll avoid paying out of pocket for costly expenses. This covers everything from hospital treatments to emergency air transportation and more.
As we've recently seen, travel plans can be abruptly halted, so it's a good idea to purchase travel insurance that covers cancelled flights, natural disasters and other scenarios that may interrupt your travel plans. For peace of mind, we suggest you consider both options of insurance.
If you need assistance selecting the right insurance for your group, let us know and we will be happy to help!
Cancellation policy
With 57hours, you benefit from both our own cancellation policy as well as that of the individual guiding service that delivers your adventure. All policies regarding cancellation will be clearly laid out by your guide after booking your adventure, but rest assured that our own cancellation policy will work on top of what is provided by your guide.
For this adventure, 57hours offers a Strict Cancellation Policy, which states:
If Client cancels the Booking anytime prior to thirty (30) calendar days in advance of the trip contemplated by the booking, Client is entitled to a refund in the amount of fifty percent (50%) of the total amount paid when Booking. After that deadline, Client is not entitled to any refund.
For more information on terms and conditions, please visit our Terms of Service page.
Getting there and meeting location
El Chaltén is located in the middle of Los Glaciares National Park. Most people fly from Buenos Aires to International Airport El Cafete Armando Tola in southern Patagonia. From there, you can take a three-hour bus to El Chaltén. You can also reach El Chaltén from Bariloche along Ruta 40.
Once you and your guide agree on the details of your itinerary, you will meet your guide at the guide's recommended location. Your adventure begins with a shuttle ride from El Chaltén town to Río Eléctrico bridge where you will start your trek.