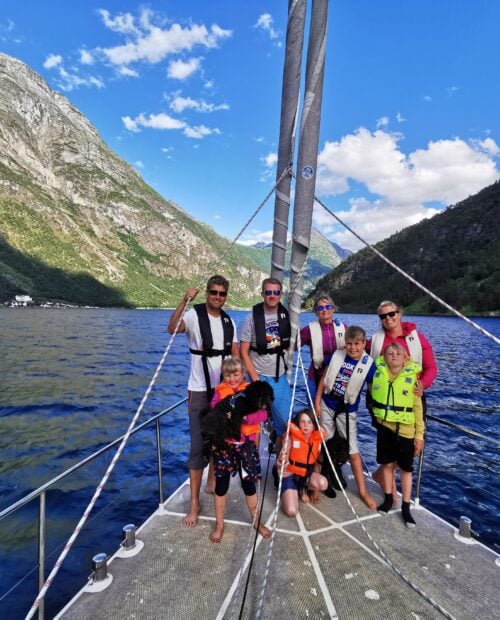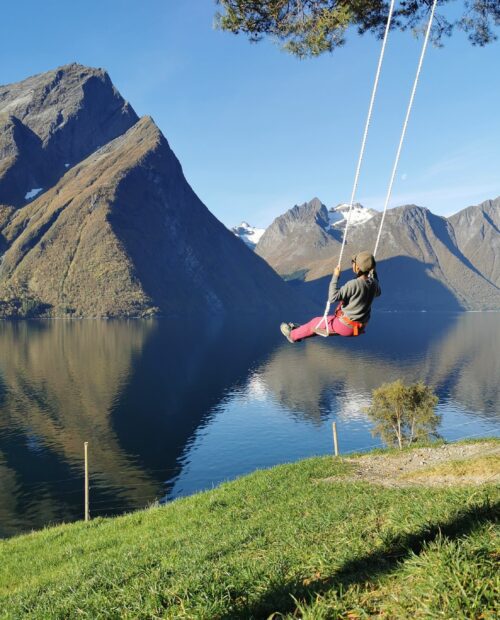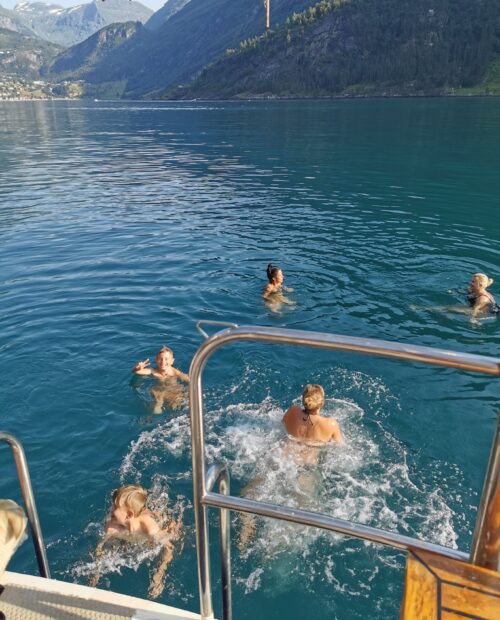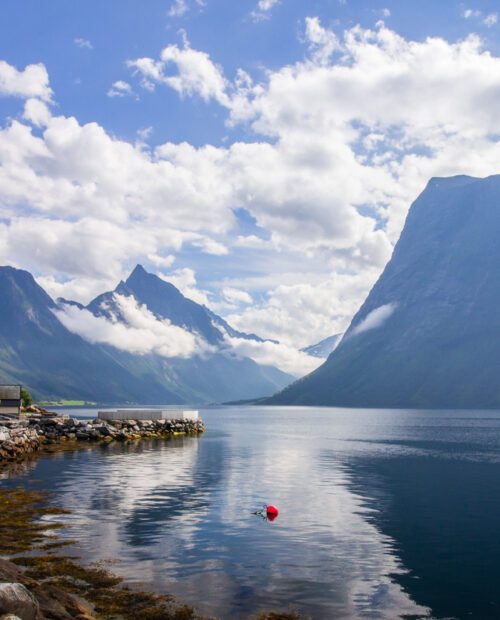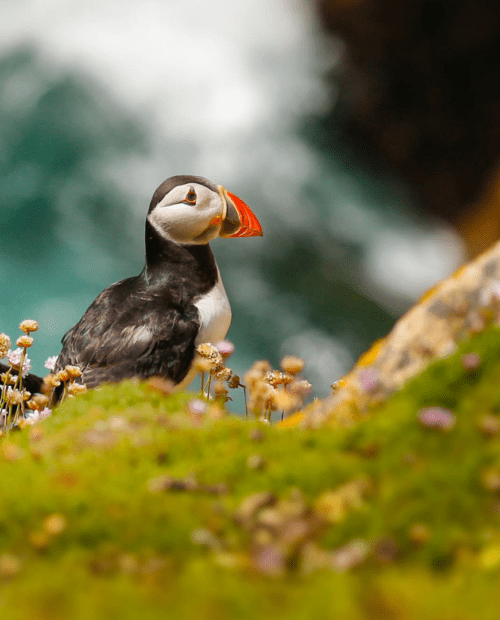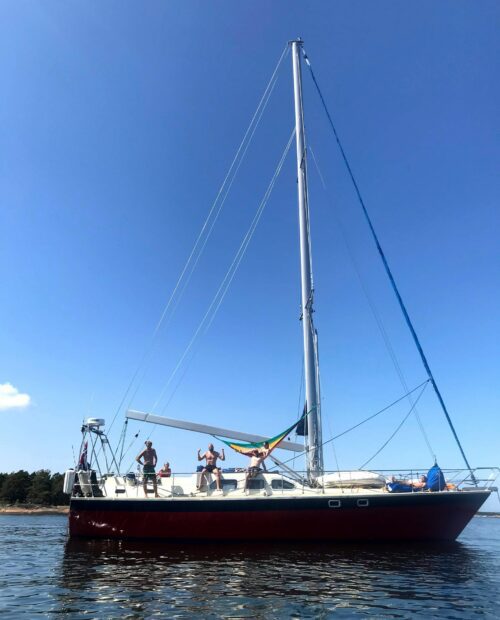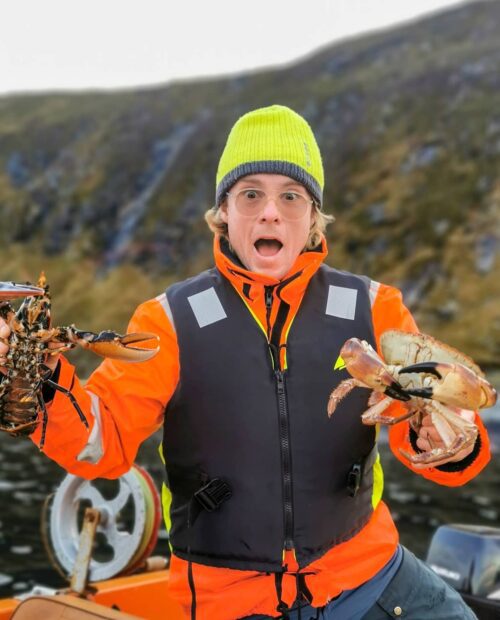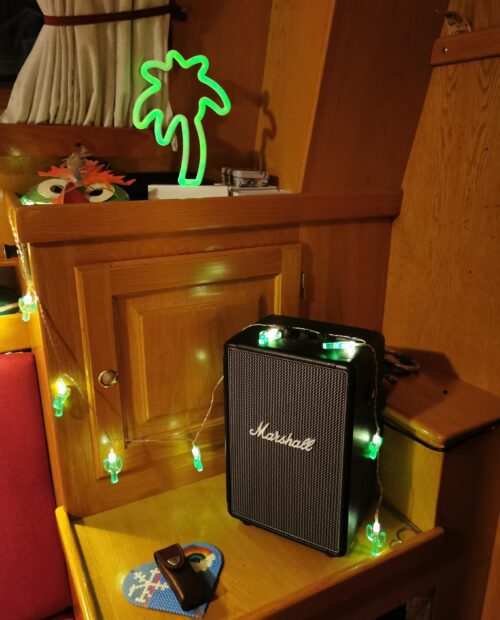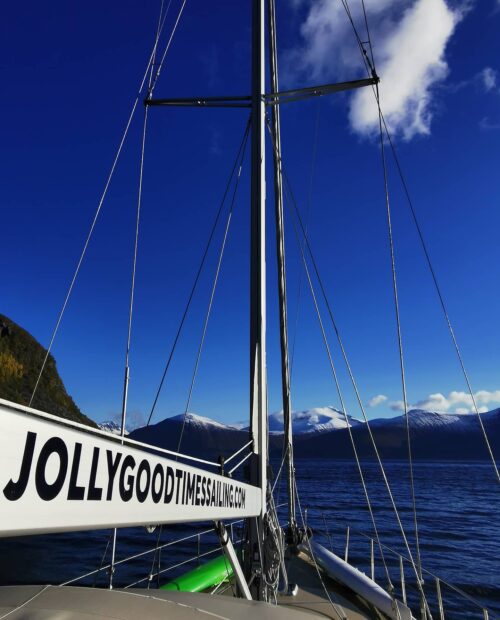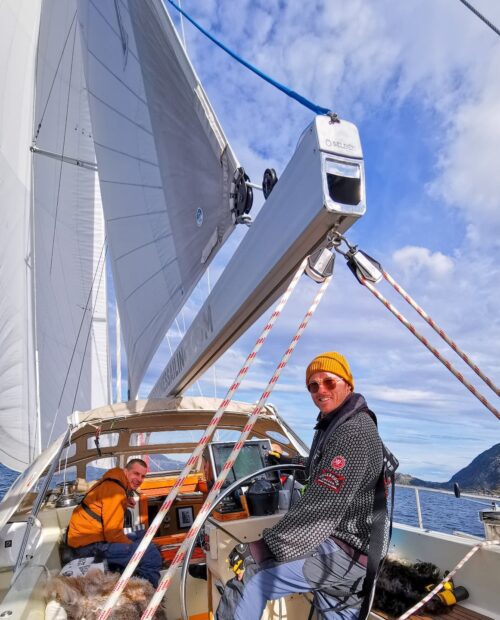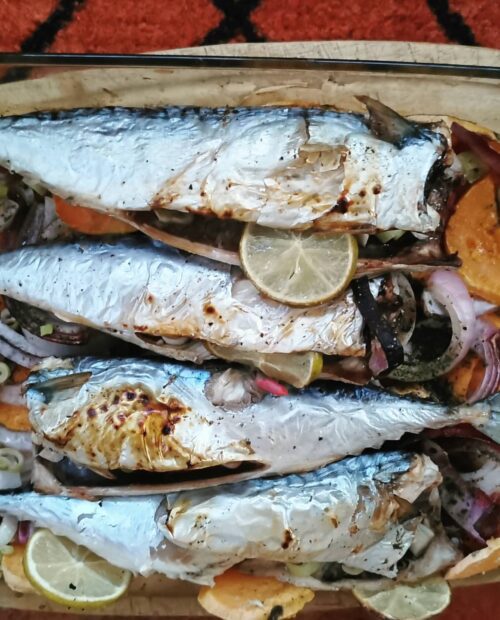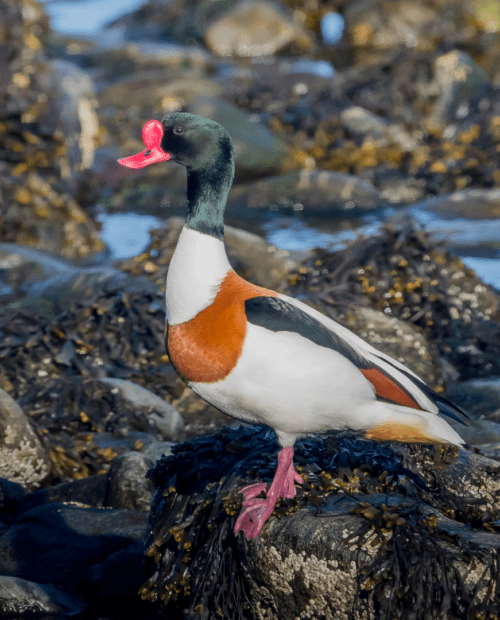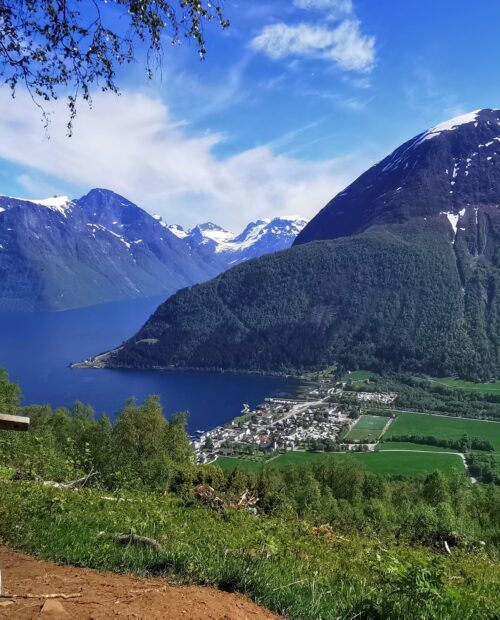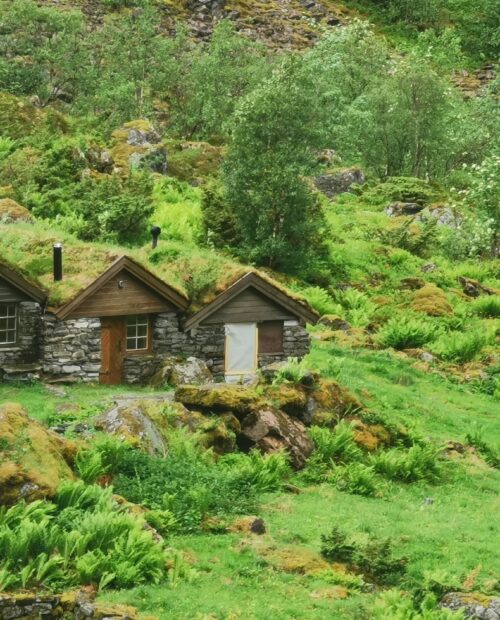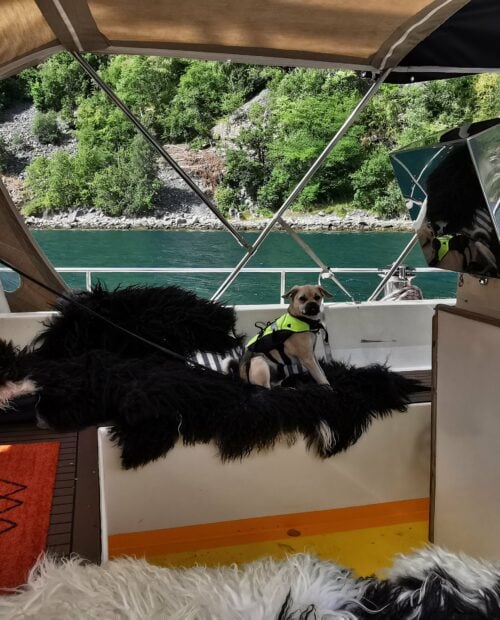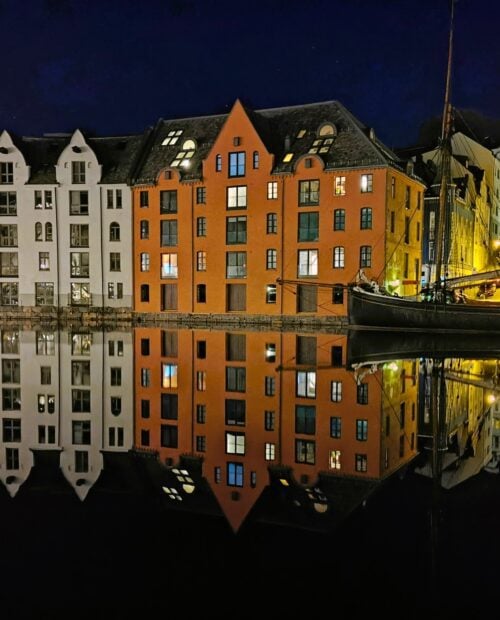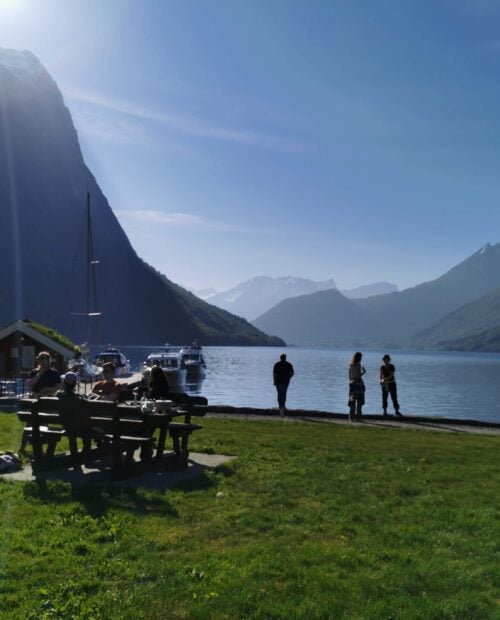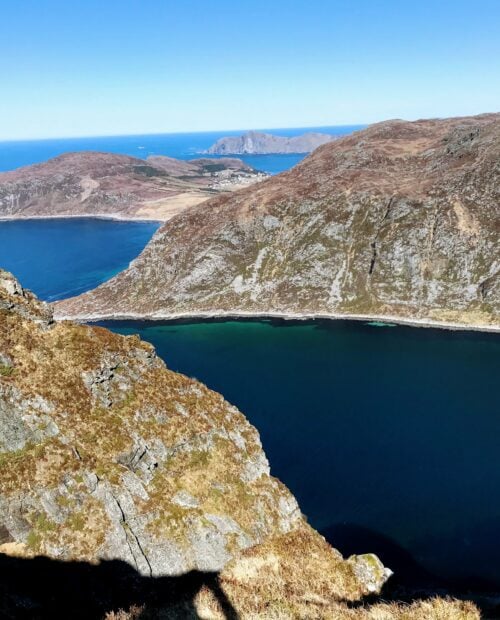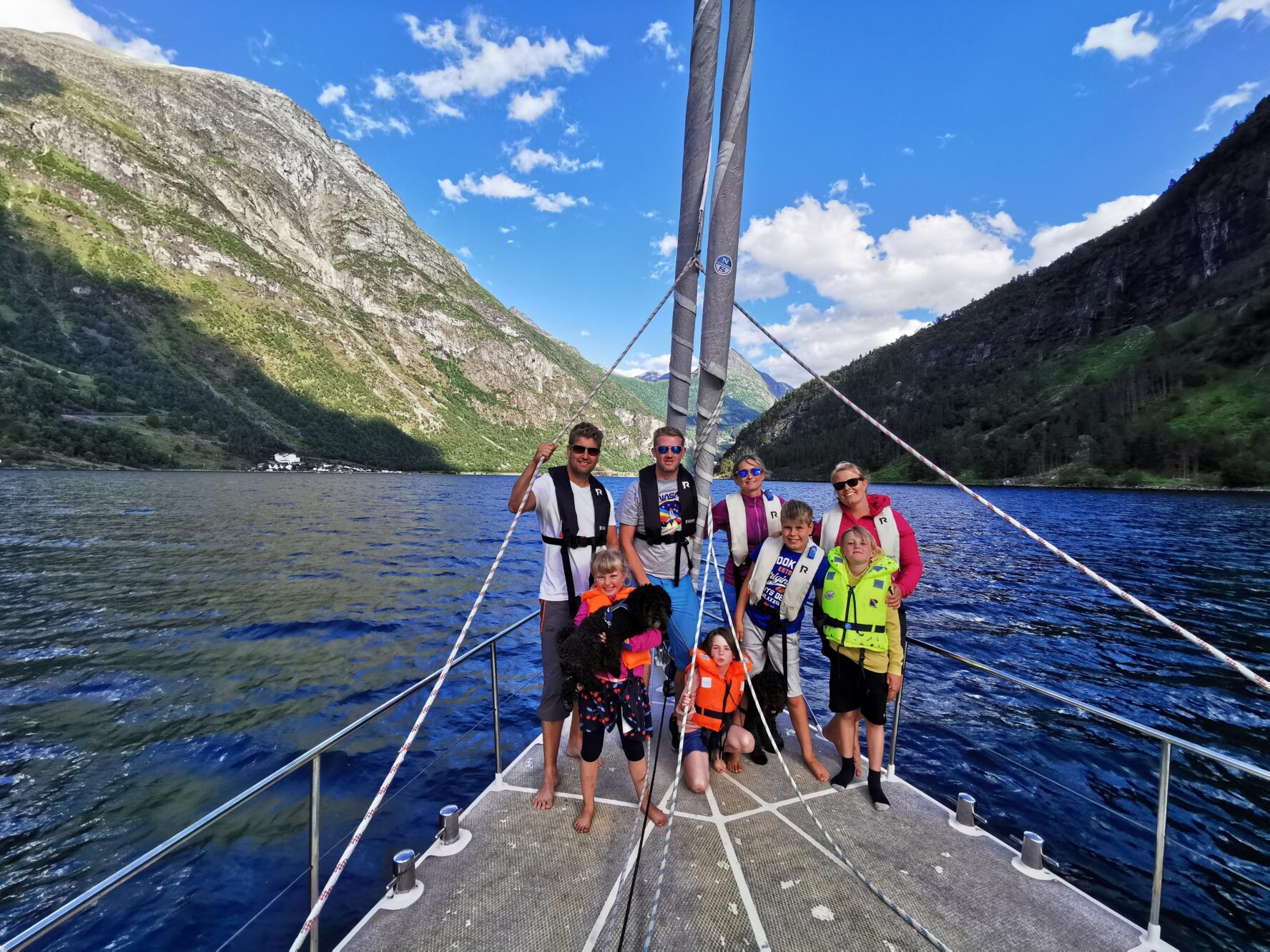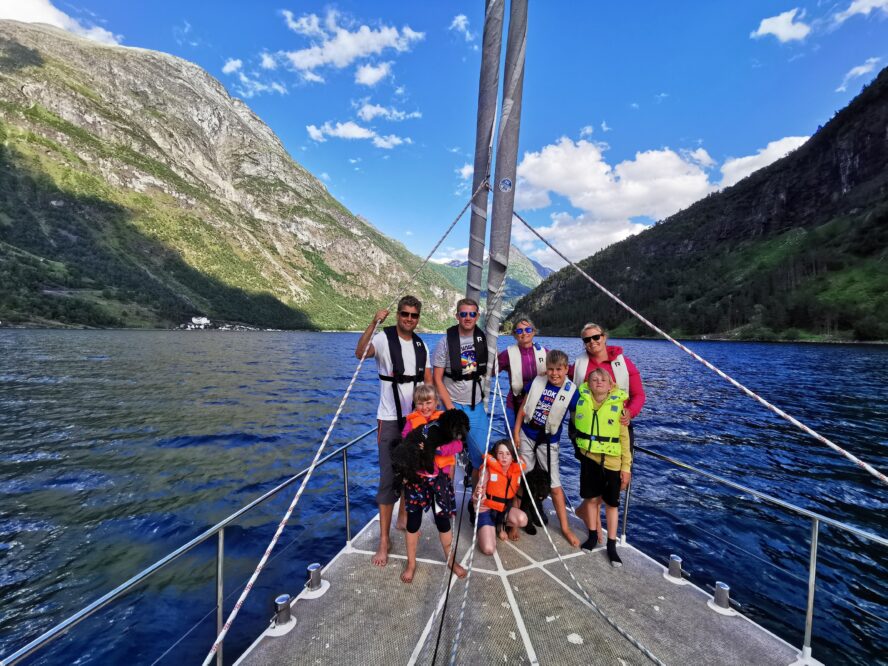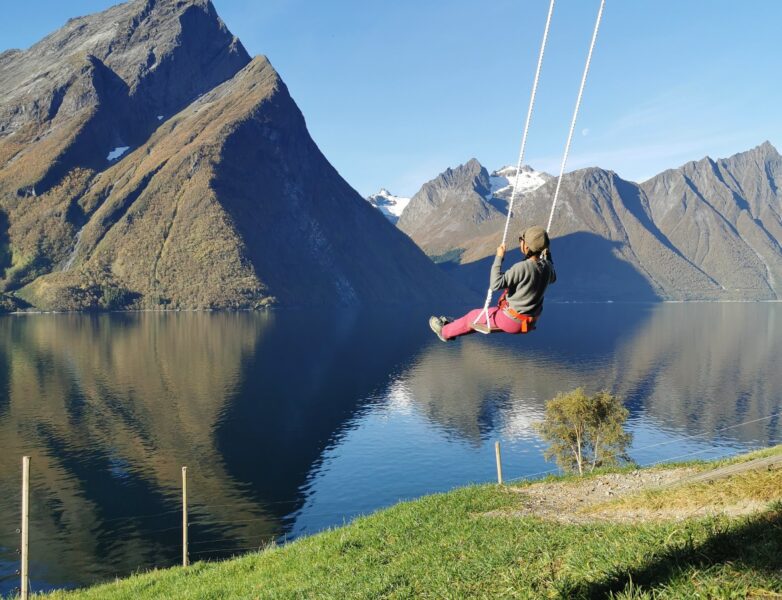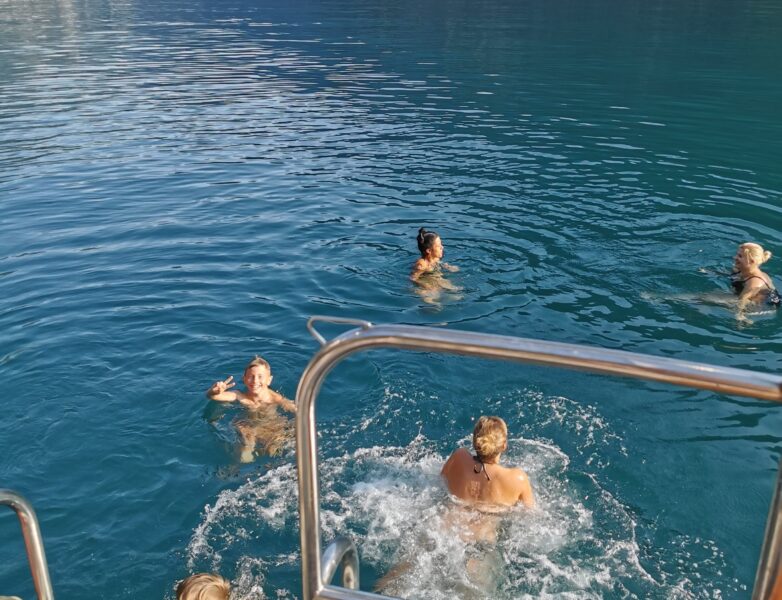 Family Sailing Trip in Western Norway
5.00

()
A plethora of small islands, coastal villages steeped in history, and long fjords nestled between towering cliffs… Yes, you'll find it all in Western Norway! This summer destination allows you to create even deeper bonds with your family as you participate in a slew of activities together and sail into new adventures each day. Immerse yourself in Norwegian history as you visit age-old Viking burial grounds and a museum in Brandal dedicated to famous Norwegian explorers. Let your guides teach your kids how to sail, catch their own food, and live a life devoid of technology while you enjoy some alone time on hikes or in luxury restaurants. Spend your days snorkeling, watching marine wildlife, having sweet-smelling regional meals, or exploring caves with your little ones and learn what it's like to live on an ocean. Embark on this week-long voyage and discover why Western Norway is a must-visit location for families!
Visit islands, fjords, and quaint villages steeped in history

Get some alone time with your spouse as your kids have fun

Strengthen bonds with your family as you learn about Norway's culture, history, and ocean lifestyle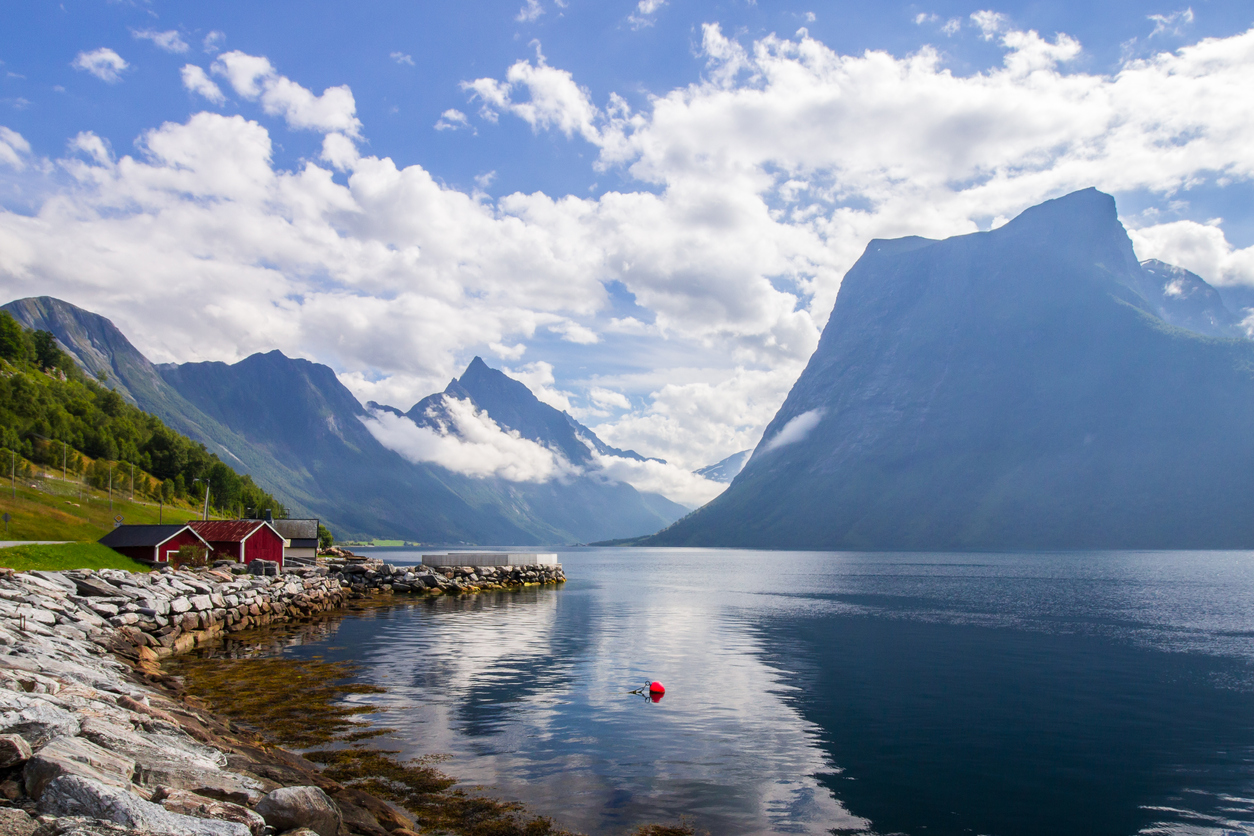 Itinerary
Take your family to Western Norway and discover islands, villages, fjords, and other geographical wonders as you sail and participate in various activities. Learn about Norway's history and culture and let your guides show your kids they don't need technology to have fun; instad they'll learn about Vikings and polar explorers, watch wildlife, go for swims, and more! Get some alone time with your partner, strengthen the bonds with your family, and come home fully recharged.
Outdoor adventuring makes us fall in love with our planet, which is why we should be more aware of our impact on nature. Reducing our individual carbon footprints when traveling seems difficult, but luckily, there are many ways to make your trips more sustainable and eco-friendly.

Jolly Good Times Sailing is a highly sustainable guiding company. As you travel the calm waters of Norway, your boat will be powered by the wind most of the time, reducing the emission of carbon dioxide. You'll fish and catch your own food from the sea and use locally sourced ingredients for cooking, making your adventure a bit greener!

Kick things off by arriving in Ålesund where you'll meet your guides on board their sailing boat, unpack your stuff, and get to know everyone over a delicious meal. The excitement continues as you sail down a passage to a small fishing village close to Ålesund. Here you'll spend your first night.


Upon waking up, you and your guide will start working on some plans so that you can get to Runde, also known as the Treasure Island. The island got its nickname thanks to the gold that was found in the wreck of a ship which sank here. The gold has been retrieved and can be seen inside an environmental house in the area. It takes around 3-4 hours to get to this island and you'll be able to revel in views of seals and eagles along the way. The island is home to over 250 different bird species and there is a luxury gourmet restaurant on a nearby islet where parents can have delectable meals.

Your guides will assess the weather conditions and decide whether you'll take the ocean or the inside route. Today is all about the history of the Vikings since you'll visit and see Viking burial grounds, have lunch at a Hanseatic trade station, and anchor in a strait which was once a stake out place used by human smugglers during WWII.

After sailing further south to a nearby island, you'll get to a huge cave which you'll get to explore. On your way, you'll go through Norway's fishing history and spot eagles and domesticated wild goats. Parents can get a taste of the old style countryside cuisine at a fisherman's home and in this way get to know the regional Norwegian culture.

After hoisting the sails, you'll head towards a beautiful fjord and anchor in a remote area. Your guide will go into a hunting mode to see if it's possible to catch today's dinner and, if you're lucky, you'll have delicious scallops on the menu. Weather permitting, you'll make a nice bonfire and enjoy the rest of your day.

After going for a refreshing swim in the morning, you'll set sail towards a farm where you'll see goats and learn about the local history since the same family has been living here for around 500 years. The kids can play around the farm while the parents can go on a panoramic hike in the backyard. You'll also be able to taste home-made meals on this farm steeped in history.

Norway is known for its huge exploration history—Norwegians are the ones who were always striving to discover new places. Most of them were brave enough to take their primitive wooden boats up north and head into icy regions. A lot of these fearless explorers came from a village named Brandal. This will be your final stop—you'll visit a museum where you can learn more about their explorations and how they acquired and preserved the knowledge of navigating through these remote and icy parts of the world.
Get free trip brochure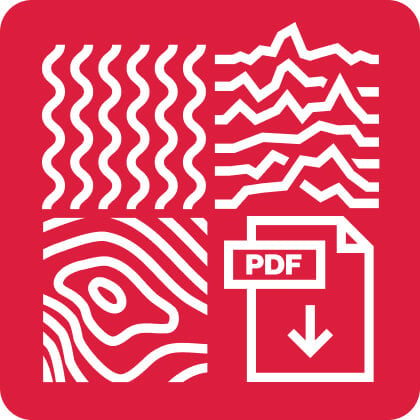 The brochure contains:
Adventure and location overview, itinerary, available dates, what's included, how to prepare, and much more.
Brochure sent, check your inbox
Talk with us
and let one of our adventure experts help you plan your perfect adventure.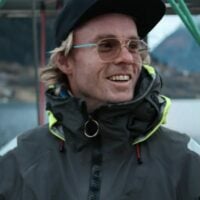 Born in Oslo, with roots in the west of Sunnmøre, Ulrik started sailing many years ago and has thousands of miles behind the helm, both as the captain of Jolly and on other boats. He also has all the necessary safety training, certificates, and experience to take you safely to various destinations, creating great memories and good times for all on board.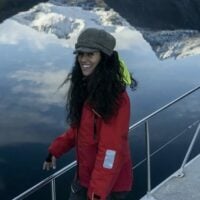 Maria loves sailing and being out in nature, breathing in the fresh air, and cleansing her mind. As a crew member of Jolly, planning, timing and safety are key for her, as is making her guests feel at home on board while cooking exciting and exotic food.  She was born in Colombia, loves to dance and socialize, and has a passion for sailing in the northern latitudes.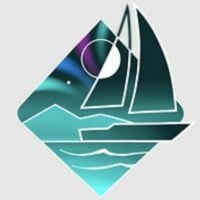 Jolly Good Times Sailing
Jolly Good Times Sailing
Jolly Good Times Sailing is a company which offers unique, authentic, and sustainable experiences on their sailing boat "Jolly". Their goal is to be close to nature and provide a crafted, truly sustainable, and holistic experience while enjoying the unmatched and beautiful Norwegian landscapes in total harmony.
Duni
(source: TripAdvisor)
Perfect trip!
Maria and Ulrik added a lot with stories and explanations about the area. highly recommend.
janeL6135RK
(source: TripAdvisor)
We highly recommend sailing with Ulrik, Maria, and their dog Raymond. It is the best and only way to experience the fjords. We heard some very interesting stories and facts about the area. It was an intimate way to experience the magnitude of the fjords.
Things to know
What you get on this adventure:

An experienced, local hiking guide with extensive knowledge of the area

7 days of sailing, hiking, fishing, snorkeling, swimming, and other activities

Accommodations on board a sailing boat

Bed linen, duvet, and pillow

All the food on board during the trip and packed lunches for the hiking trips

All the restaurants and activities included in the program

A hot tub experience at a fjord farm

Use of dinghy, fishing lines/net, and hammock

All boat related expenses (gas, harbor fees, diesel)

Life vests/suits

Hand towels

What's not included:

Transportation to and from the meeting point in Ålesund

Meals and drinks outside the sailing boat that are not included in the program

Any fees for activities outside the sailing boat not listed in the program

Alcoholic beverages

Shower towels

This adventure is for people with moderate fitness levels. You need to be able to hike for 10 km and know how to swim. This adventure is also suitable for those who are beginners when it comes to sailing, but they need to be ready to accept the constraints of community life on a boat.

Here's a list of the equipment you need to bring:

Day pack large enough to carry all the items listed (around a 50-55L bag)

Hiking poles — optional

Water bottle or hydration bladder (2L capacity)

Wool long-sleeved top and bottom base layers

Wool or fleece top mid-layer to go over base layer

Wind breaker

Shell or rain jacket (Gore-Tex recommended)

Synthetic or down insulated jacket

Extra medium thick top layer

Plenty of spare, dry clothes for layering

Gloves and mittens

Hats and caps

Hiking socks

Lightweight boots

Toiletries (sunscreen, chapstick, hand sanitizer, bug spray, toilet paper, etc.)

Headlamp or flashlight

Sunglasses (UV-rated)

Personal medications

An underlay to sit on during the hikes

Camera — optional (but recommended)

Dress comfortably and for the weather in clothes you can move in. We suggest bringing clothing appropriate for the season. Layers are best and don't wear jeans.

Group sizes and prices:

For this private adventure, the max. number of participants is 8.

It takes a minimum of 4 people for this tour to operate. 

Cost is per person and it doesn't decrease as the group grows. 

Family sailing trips in Western Norway can be arranged for larger groups. Contact us to make arrangements.

Min. age requirements:

If you are older than 18, you're good to go.

Minors as young as 14 are allowed to join the adventure but must be in the presence of a parent or legal guardian.

If your group has minors under the age of 18, contact us prior to booking to make arrangements.

Secure your spot for next year with a 10% deposit! This tour gets sold out very quickly, but with early-bird booking, you will be the first one to know about any new upcoming dates. Pick your preferred dates without the risk of your bucket list adventure selling out!

Only 10% of the total amount should be paid as a deposit upon booking. This deposit is non-refundable, but can be transferred to another 57hours adventure any time in case the dates don't suit you.
Once the dates for 2024 are set, you can confirm your booking by the end of this year by paying another 20% of the total amount.
The final balance is due 3 months (90 days) prior to departure.
Once the trip has been confirmed, the regular cancellation policy applies.

For regular dates, a $750 deposit to secure your place is due upon booking. The remaining amount is paid 3 months (90 days) prior to departure. Once the trip is confirmed by the guide, the cancellation policy stated below applies.

If Client cancels the Booking anytime prior to sixty (60) calendar days in advance of the trip contemplated by the booking, Client is entitled to a full refund minus the full deposit amount.
If Client cancels the Booking between fifty-nine (59) and thirty (30) calendar days in advance of the trip contemplated by the booking, Client is entitled to a refund in the amount of fifty percent (50%) of the total amount paid when Booking minus the full deposit amount.
After that deadline, Client is not entitled to any refund. Any reimbursable expenses arising out of the Booking incurred by Guide prior to the date of cancellation (including but not limited to plane tickets, car rental payments, and lodging or transportation fees) are non-refundable as soon as they are incurred by the Guide.

To get to Ålesund, your meeting point, most people fly Ålesund Airport, Vigra (AES) 20 minutes away from Ålesund. From there, you can rent a car or take a taxi or bus.

Once you and your guide agree on the details of your itinerary, you will meet your guide in Ålesund, where your sailing boat Jolly will be waiting for you. The guide will choose the appropriate terrain dependent on conditions and the ability of the group.

57hours is committed to providing safe outdoor adventure experiences. We require all guides using our platform to have a COVID-19 safety plan and to make the details of that plan accessible to travelers. In most cases, group sizes will be reduced, guides will avoid overcrowded locations, and other safety measures will be met depending on the location and activity. 

We also expect clients to respect local regulations and take measures to protect themselves, guides and the communities they're traveling to. For more information on COVID-19 measures in Western Norway, please refer to the Norway's Government website, the Visit Norway website, and Helse Norge Travel Advice.

Please contact us if you have any questions or require further information. We are happy to provide you with the most up-to-date information!
Get free trip brochure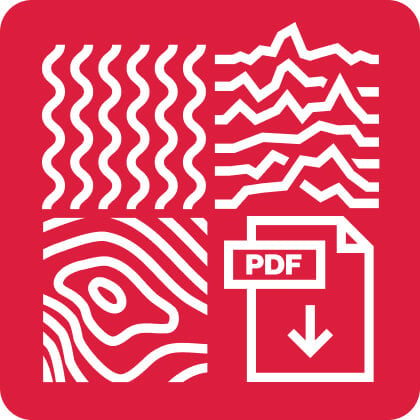 Adventure and location overview, itinerary, available dates, what's included and much more.
Brochure sent, check your inbox
Talk with us
and let one of our adventure experts help you plan your perfect adventure.
Other things to do in Ålesund