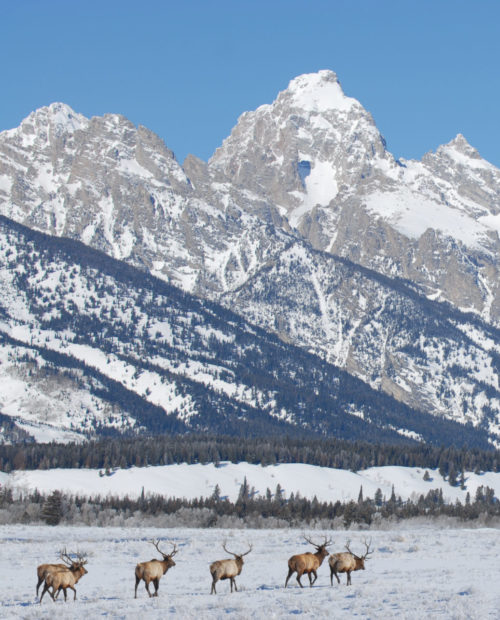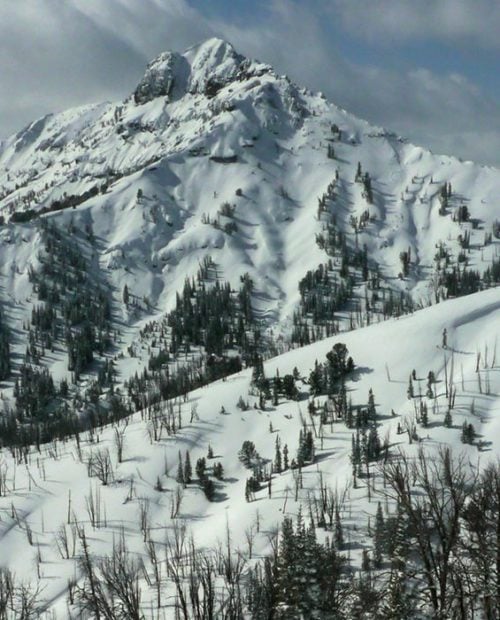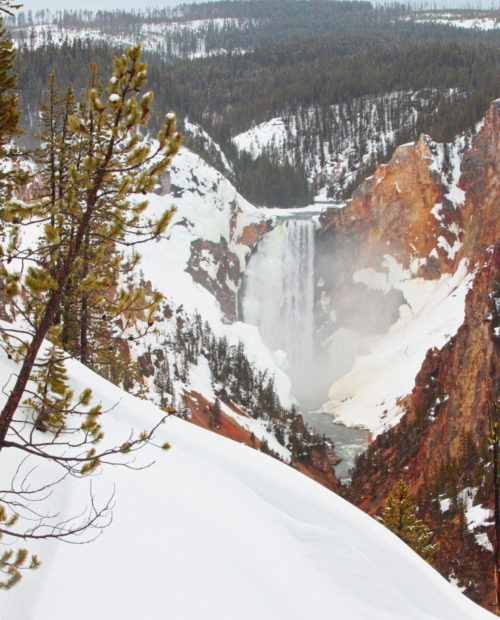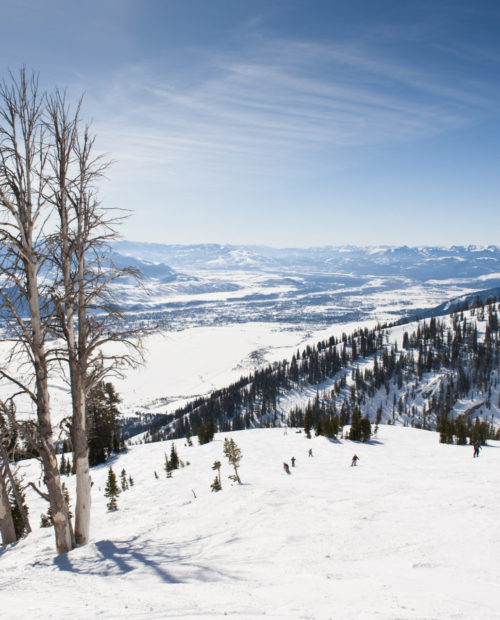 Yellowstone National Park | Montana
Backcountry Skiing and Splitboarding in Yellowstone
There's more to Yellowstone than amazing hikes
Beartooth Powder Guides operates and runs this program
The remoteness and wildness of Yellowstone in the winter makes for one of the most unique winter backcountry experiences in all the world. Your certified guide will take you to the deep POWDER stashes of the park, where you may see coyote, fox, and wolf tracks, and some amazing frozen waterfalls.
WARM CREEK TO YELLOWSTONE PARK BOUNDARY
Skill Level: Beginner
Ski from the Warm Creek Trailhead to the Northeast Entrance Park Boundary. You'll see some beautiful frozen waterfalls and maybe some wildlife! This is a half-day offering, but be sure to try some of our other tours if you're in the area. Or if you realize there's so many more places to ski and see while you're here.
WARM CREEK TO PEBBLE CREEK
Skill Level: Intermediate
Ski from Warm Creek into Pebble Creek and look for signs of wildlife along the way. It's not uncommon to see moose or fox and experience some classic low angle tree skiing in the park during this tour. Participants should plan on a full day in the mountains. Scaled touring skis or skis with climbing skins are necessary for this tour.
THREE DOG DAY TOUR
Skill Level: Intermediate
Backcountry ski into Lamar Valley and look for signs of coyotes, foxes and wolves. Depending on the desires and skill levels of participants, there's some awesome powder skiing to be found on the slopes of Rose Creek and other areas of the Valley. Few park visitors leave the road to explore this area in the winter, so this is an amazing opportunity to see the park in a new light.
This tour can be done on backcountry skis, crosscountry skis or snowshoes. For safety and efficiency in travel, we require all group members traveling together be on similar traveling devices (ie, all snowshoes, all cross country skis, etc.).
WOLVERINE PEAK
Skill Level: Advanced
At 10,500 feet, Wolverine Peak provides one of the most aesthetic summit ski descents anywhere in Yellowstone. On the approach to the summit via Pebble Creek, the scenery is some of the finest you will find in the park; keep your eyes out for the elusive wolverine! This tour is not accessible with snowshoes or cross country skis.
ALSO CONSIDER CUSTOMIZING YOUR OWN OUTING
Pebble Creek holds many other backcountry skiing opportunities for people with intermediate skiing and fitness levels, so inquire about customizing a ski tour to match your needs and desires.
A 3% resort tax is factored into the price.
Things you need to know
Equipment
Once you book your course, we'll contact you about what else you need to bring.
Guides we recommend
Beartooth Powder Guides
Beartooth Powder Guides
AMGA Certified Guides
Come experience the best that the Cooke City area has to offer with Beartooth Powde...