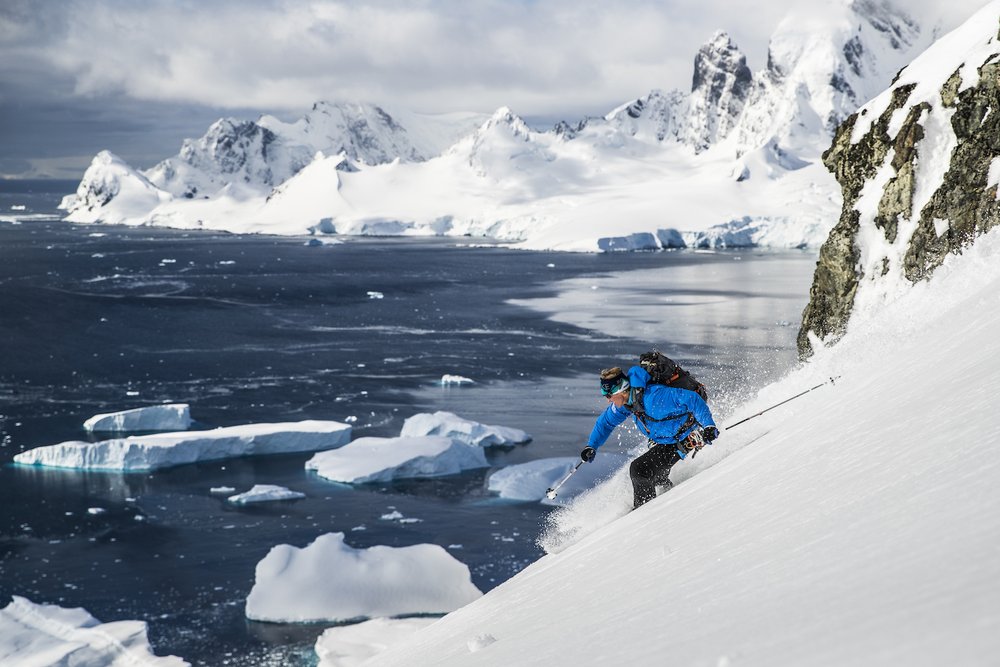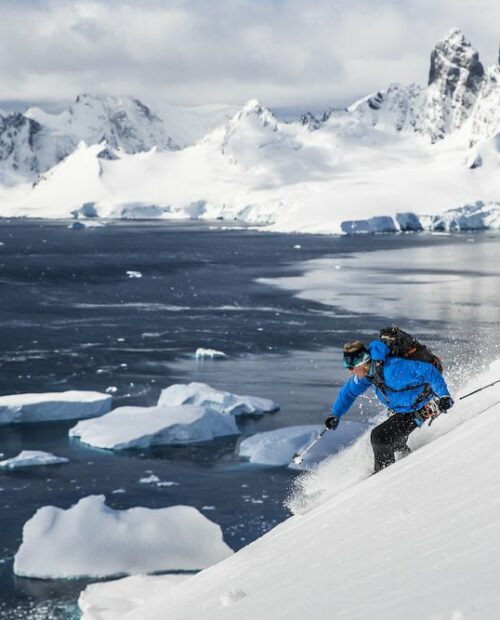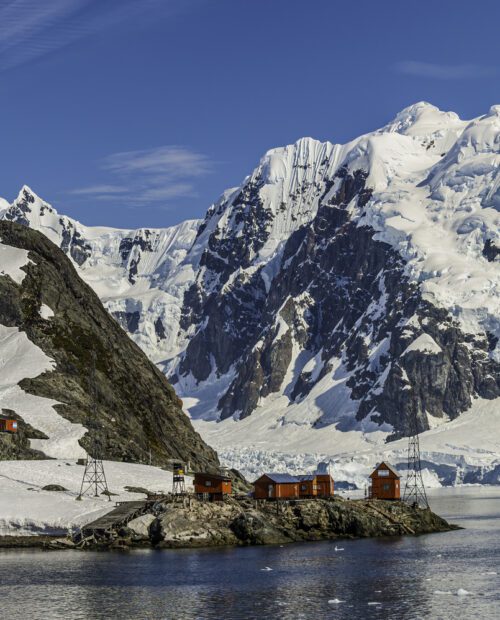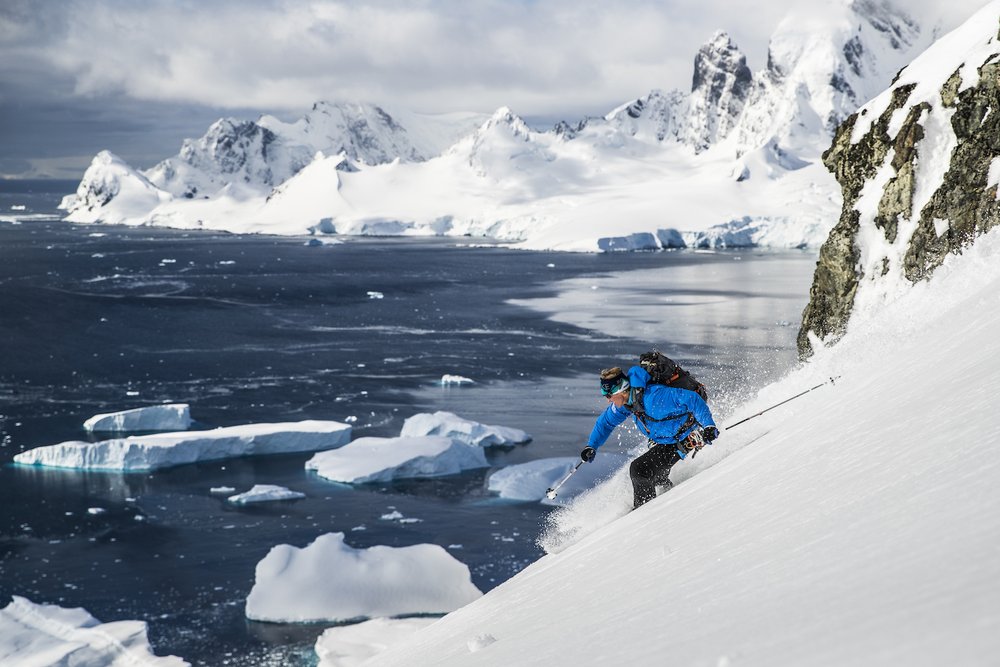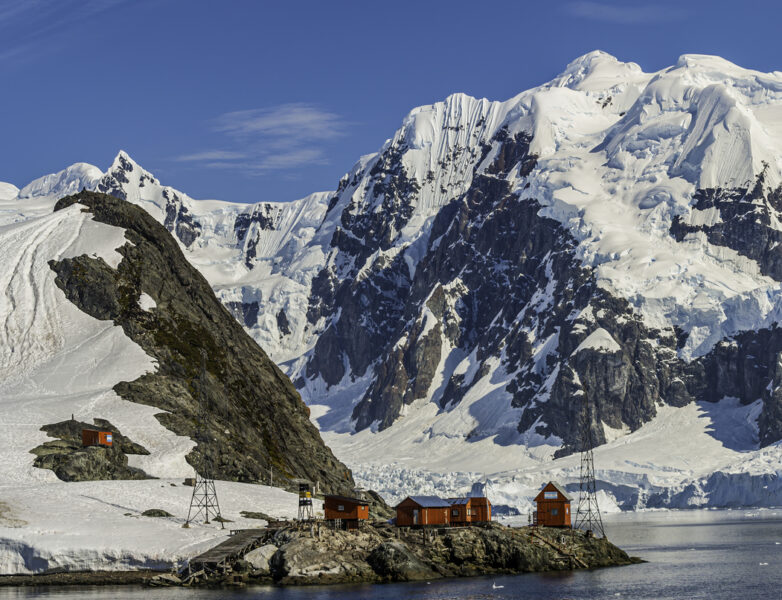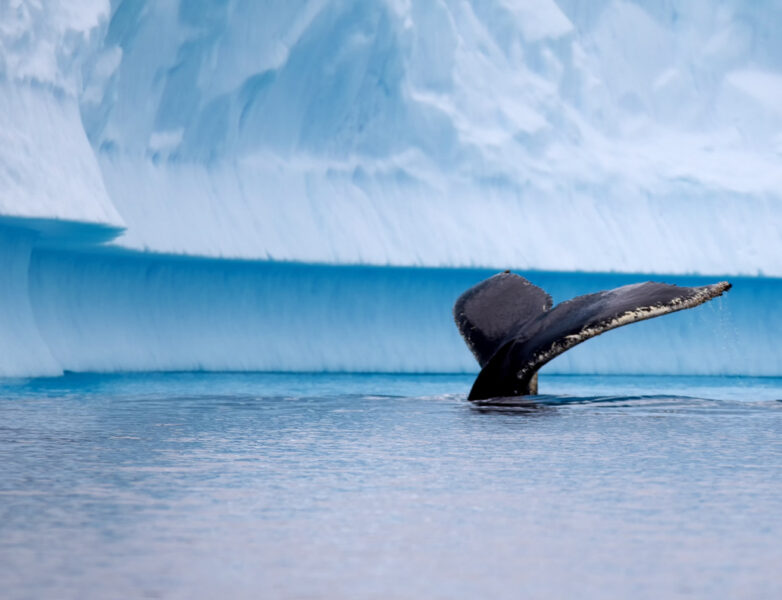 Backcountry Skiing and Sailing in Antarctica
From $17,700 ()
/
13 days
The phrase "once-in-a-lifetime experience" may be a bit clichéd, but embarking on an epic voyage to Antarctica unquestionably warrants its use! Although it could seem that this far-flung corner of the world doesn't have much to offer recreation-wise, the most fearless shredders will be amazed by the quality snowpack, open bowls, and tremendous and daunting ski lines. And this is only the tip of the iceberg! On the way to the southernmost continent from Argentina, passionate adventurers can relive the legacy of Antarctic explorers on an expedition ship, admire the frozen landscapes and enjoy the company of seabirds along the way. Once in Antarctica, immerse yourself in world-class backcountry skiing with the help of your guide and appreciate the glacier-fed bays, towering seracs, and large ice floes. You're also bound to encounter some unique animals such as gentoo penguins, the black-browed albatross, snow petrels, leopard seals and whales! Find out more about skiing in Antarctica, the Seventh Continent from Brennan Lagasse, skier, photographer, educator and adventurer.
Become one of the few to have skied on the base of the globe

Channel your inner explorer en route to Antarctica

Witness gentoo penguin rookeries, whales, seals, and seabirds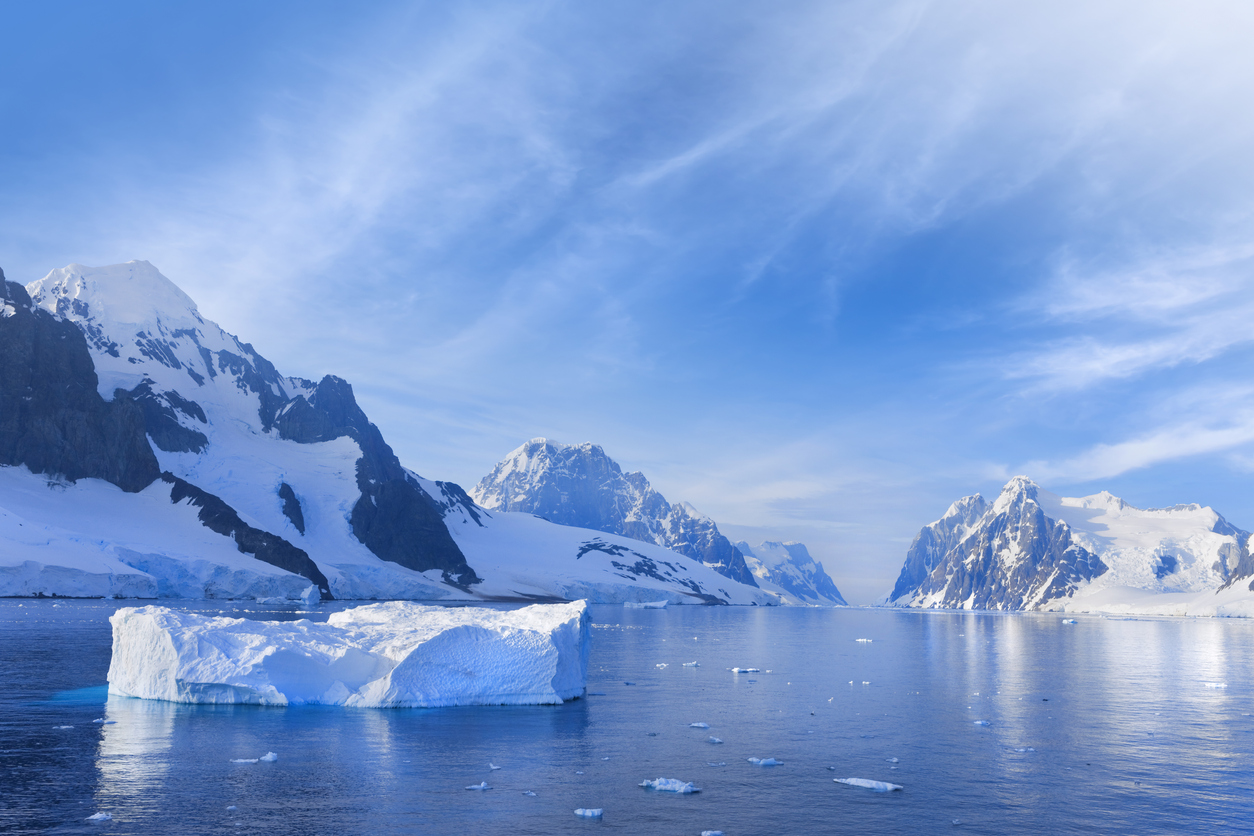 Itinerary
Expand your backcountry skiing horizons, spend 13 days en route to Antarctica, and experience the backcountry like you never have before! This enticing adventure poses a unique combination of backcountry skiing on epic ski lines and descents and exploring the breathtaking formations that the seventh continent offers. Lose yourself in phenomenal skiing on quality snowpack, witness some unique animals, discover the icy environment and marvel at the far-stretching icy vistas throughout the whole adventure.
On the first day of this electrifying adventure, you'll arrive in Ushuaia, Argentina, the world's southernmost city, and spend the night in a shared hotel accommodation.

The day begins with orientation with a ski or trekking guide. This will be followed by the Antarctica Prep and Glacier Travel Clinic with your ski guide and the group at the stunning Martial Glacier where you'll prepare for your upcoming adventure. This glacier is one of the most notable tourist attractions in the region, the most important source of fresh water in Ushuaia and it offers some stupendous views for good measure. You can enjoy a happy hour at Küar, a restaurant and bar in Ushuaia, and feel the southern aromas. The night will be spent in Ushuaia.

You'll once again start your day off with the Antarctica Prep and Glacier Travel Clinic with your ski guide and the group at Martial Glacier. In the evening, you'll have dinner and spend the night in Ushuaia.

You'll board the Ocean Diamond, a state-of-the-art super-yacht and set sail down the Beagle Channel, the southernmost channel of South America connecting the Atlantic and the Pacific Oceans. Soak up the views of many islands scattered throughout the channel while the icy glaciers and jaw-dropping landscapes will render you speechless.

On the fifth day of this adventure, you'll cross the infamous Drake Passage. The waters are choppy and waves can get quite big, but don't worry—modern ships are able to handle the rough conditions. This gorgeous and incredibly deep passage also connects the Pacific and the Atlantic and is the shortest route to Antarctica. On your voyage, you'll encounter spectacular whales as well as flocks of seabirds!

On the sixth day, you'll continue gliding over the waters of the marvelous Drake Passage and take in the icy landscapes it offers!

On this day you'll reach your fascinating ski and trekking objectives, the first one being Neko Harbor, an inlet and an important bird area. Your other objectives include Anvers and Wenke Islands. You'll also board a Zodiac, an inflatable and lightweight yet reliable boat perfect for visiting and exploring these remote icy regions. Witness the gentoo penguin rookeries along the way and get ready for some hiking!

You'll get to the rugged Rongé Island and Mount Britannia situated in the center of the island. Head over to the northern tip of the island, Georges Point, and visit the penguin rookery or go towards your ski and trekking objectives in Paradise Bay and admire the icebergs and large ice floes along the way! Your Zodiac tour will take you to Almirante Brown Station, a research station operated by Argentina. The area is a famous tourist destination and offers some marvelous views along Paradise Bay and is also home to gentoo penguins.

Get ready for more skiing and ski descents! You'll head towards Lemaire Channel, one of the most popular tourist destinations in Antarctica. This is one of the few extremely calm places in Antarctica seeing as the waters are usually very still and the views are incredible. Experience dynamic ski descents on Mount Scott, a horseshoe-shaped massif, Mount Demaria and Mount Mill. You'll also get to visit the Ukrainian Vernadsky Research Base. Experience the sightings of the killer whale and the leopard seal.

You'll get to ski some more on new ski descents and head over to the glacier-fed Charlotte Bay. Your journey towards Ushuaia begins in the evening.

You'll cross the Drake Passage and the breathtaking cliffs of Cape Horn, which marks where the Atlantic and the Pacific meet.

On the last day of this epic adventure, you'll disembark the Ocean Diamond in Ushuaia, Argentina.
Get free trip brochure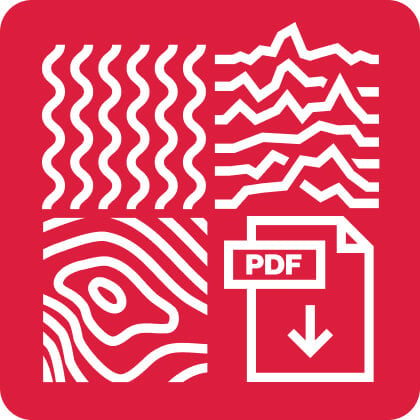 The brochure contains:
Adventure and location overview, itinerary, available dates, what's included, how to prepare, and much more.
Brochure sent, check your inbox
Talk with us
and let one of our adventure experts help you plan your perfect adventure.
Meet your guide
Indigo Alpine Guides was founded by Jack Bynum who has 10 years of experience guiding backcountry trips around the world. He has also travelled over 20,000 miles by bike, sea kayak, raft, on foot and skis and has become the youngest person to solo Denali. He's also put up first ascents on 6,000 meter peaks in the Himalayas. Most expeditions and trips are guided by Jack and the company focuses on custom trips with superb logistics in the seldom-travelled parts of the world. They believe in doing risky things with humility and that wild space is sacred.
Things to know
57hours is committed to providing safe outdoor adventure experiences. We require all guides using our platform to have a COVID-19 safety plan and to make the details of that plan accessible to travelers. In most cases, group sizes will be reduced, guides will avoid overcrowded locations, and other safety measures will be met depending on the location and activity.

We also expect clients to respect local regulations and take measures to protect themselves, guides and the communities they're travelling to. For more information on COVID-19 measures in Ushuaia, Argentina and Antarctica please refer to Argentina's official COVID-19 Guidance and Centers for Disease Control and Prevention COVID-19 in Argentina.

Seeing as Antarctica is an internationally administered region, it is subject to the entry rules of the country from which the continent is accessed, in this case Argentina.

Please contact us if you have any questions or require further information. We are happy to provide you with the most up-to-date information!

What you get in this adventure:

An experienced, certified ski guide with extensive knowledge of the area
Backcountry skiing tour in Antarctica
2-day Antarctic Prep/Glacier Travel Clinic in Ushuaia
Presentations by Expedition Team and guest speakers
Expedition certificate
3-nights pre-expedition shared hotel accommodation in Ushuaia, Argentina
Accommodation on the Ocean Diamond (pricing varies by room choice)
A continental breakfast in the room in Ushuaia
Group dinner in Ushuaia
Breakfast, lunch and dinner on board the Ocean Diamond
Group transfers from the hotel to the ship on embarkation and from the ship to the airport on disembarkation and all miscellaneous service taxes and port charges
Shore landings and Zodiac excursions as permitted by weather and local conditions
Photographic DVD chronicling the voyage
Comprehensive pre-departure information package
Use of a pair of rubber expedition boots on loan for shore landings (these will be returned at the end of voyage)
All group climbing gear (ropes, first aid kit, emergency communication device)

What's not included:

Transportation to and from Ushuaia
Technical backcountry ski touring or trekking equipment
Any meals ashore (with the exception of breakfast at the host hotel and the welcome dinner on the evening prior to departure)
Baggage, cancellation and travel insurance
Mandatory emergency medical evacuation insurance
Laundry, bar, beverage and other personal charges onboard or at the hotel
Telecommunications charges

To enjoy this backcountry adventure, you need to be in very good physical shape. You will be on your feet for hours on end, covering lots of terrain every day. You will need to manage controlled descents in variable conditions. All participants should feel comfortable on challenging blue or black-level resort runs and be able to carry a loaded daypack while skinning up variable degrees of terrain.

To participate in this tour, you need to have previous backcountry skiing experience. You will be skiing, touring, and summiting on glaciated terrain every day. Your guide will take care of the planning, oversee your technique, and teach you how to better manage the terrain. They also have the experience and avalanche training necessary to keep you safe. You do not need to have glacier travel experience but it is a plus.

For technical backcountry ski touring gear, you will need to bring:

Alpine touring skis, telemark skis or splitboard with skins
Touring boots and poles
Intuition Mukluk Liner
Avalanche safety equipment:

Digital, 3-antenna avalanche transceiver or beacon
Lightweight snow shovel
Avalanche probe
Harness for glacier travel (for advanced touring)

For personal items, we recommend bringing:

Helmet
Polarized sunglasses and ski goggles for the glacier
Wool or fleece hat
Face mask (neoprene works best)
Thermal and fleece balaclava
Fleece neck scarf
Thermal and fleece gloves
Thick wool and fur-lined mittens
Over-gloves
Wind and waterproof shell jacket with hood (Gore-Tex recommended)
Ski pants (Gore-Tex recommended)
Waterproof over-trousers (Gore-Tex recommended)
Fleece pants
Thermal tights
Down jacket or vest
Down parka with hood
Thick fleece jacket
Sweatshirt or thinner micro-fleece jacket
Long sleeve thermal t-shirts
Synthetic or wool base layers, underwear and socks
Thin thermal socks
Warm socks
Regular walking shoes for prior and after the expedition
One triple-action locking carabiner or two conventional locking carabiners
Repair kit and Leatherman for your equipment (can be shared between several people)
Water bottle and 2L of water
Thermos with a warm beverage
Food you can eat on-the-go
First aid kit
High index sunscreen and lip balm
Toiletries (pack towel, wet wipes, toothbrush, toothpaste, anti-bacterial gel, lotion, contact lens solution, feminine products, etc.)
Personal first-aid kit (Band-Aids, super glue, blister kit, foot powder, tape, antiseptic, pain medication)
Pocket knife
Headlamp and spare batteries
4-5 waterproof bags of different sizes to compartmentalize your belongings in your bag
Small quick-drying bath towel
Daypack large enough to carry all items listed (around a 35-40L backpack)
Solid waterproof bag or backpack (60-70 L)
Camera — optional
Spare contact lenses or prescription glasses — optional

Your guide will provide a more detailed list of equipment after you've booked your trip.

Group sizes and pricing:

For this adventure, the client-to-guide ratio is 4:1. All prices are per person.
Cost is per person and it doesn't decrease as the group grows.
If joining alone, you'll be placed with peers that share a similar level of experience.

Ski touring in Antarctica can be arranged for larger groups. Contact us to make arrangements.

Min. age requirements:

If you are older than 18, you're good to go.
Minors may be permitted to join private tours on a case-by-case basis.

If your group has skiers under the age of 18, contact us prior to booking to make arrangements.

A 50% deposit to secure your place is due upon booking. Once the trip is confirmed by the guide, the cancellation policy stated below applies, and deposits are no longer refundable. The remaining 50% of the amount is paid the latest 3 months (90 days) prior to departure.

In case you need to cancel the trip, the following cancellation costs would be incurred:

If you cancel for any reason prior to 30 days before the expedition start, you may rebook a later date for 100% credit, subject to availability, or receive a refund minus a 5% cancellation fee
If you cancel for any reason less than 30 days before the expedition start date, the full trip amount will be forfeited. When a trip is booked, Indigo Alpine Guides immediately begin incurring expenses, including deposits for guides, huts, and transportation
Third-party expenses will be subject to their own cancellation policies

All policies regarding cancellation will be clearly laid out by your guide after booking your adventure.

If your guide cancels your expedition prior to its start due to natural disasters, hazardous weather conditions or other reasons of that nature, you may reschedule to a later date or receive a credit that never expires.

If your guide cancels an expedition prior to its start for low enrollment, there are a few options:

You may reschedule for a later date or receive a credit
You may pay a "guaranteed greenlight" rate, which allows the course to run for a significant discount off the private rate
You may receive a refund

In the event that the minimum number of people to confirm the trip is not reached, Indigo Alpine Guides can cancel the departure. Please note the trips for 2022 are expected to reach the minimum number of people soon, and the likelihood of a trip not happening is very low.

After departure, IAG reserves the right to alter or omit any part of the itinerary, to substitute hotels or leaders, to change any means of conveyance without notice and without allowance of refund, with liability for increased costs (if any) borne by the trek, course or expedition members.

To get to Ushuaia, most people fly into Aeropuerto Internacional de Ushuaia Malvinas Argentinas. From there, you can rent a car or take a taxi to get to town.

Once you and your guide agree on the details of your itinerary, your guide will suggest the best place to meet in Ushuaia. On Day 4, you'll board the Ocean Diamond and head towards Antarctica. The guide will choose the appropriate terrain dependent on conditions and the ability of the group.
Get free trip brochure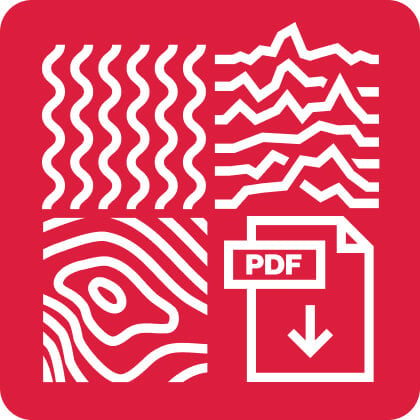 Adventure and location overview, itinerary, available dates, what's included and much more.
Brochure sent, check your inbox
Talk with us
and let one of our adventure experts help you plan your perfect adventure.
Other things to do in Antarctica