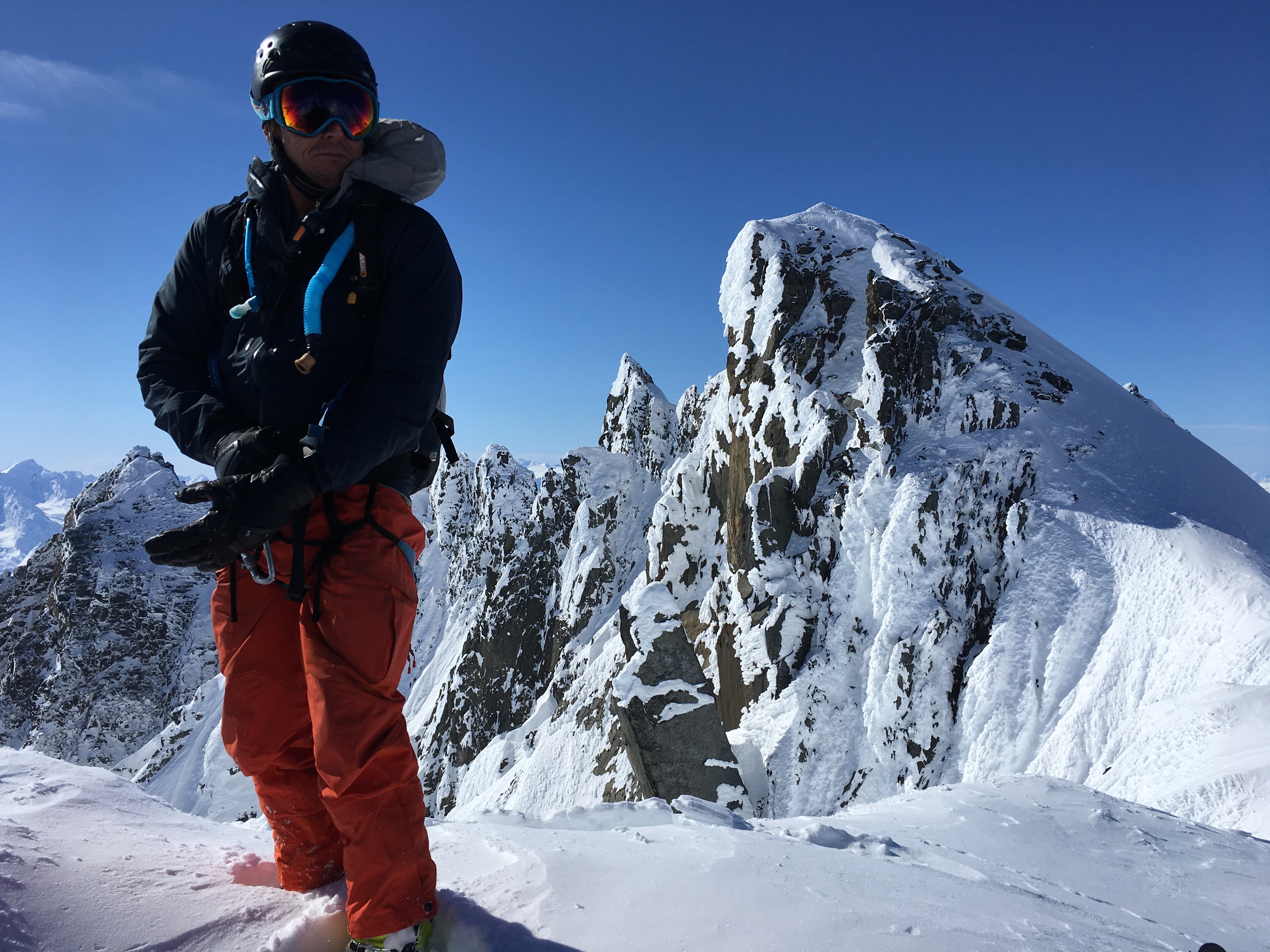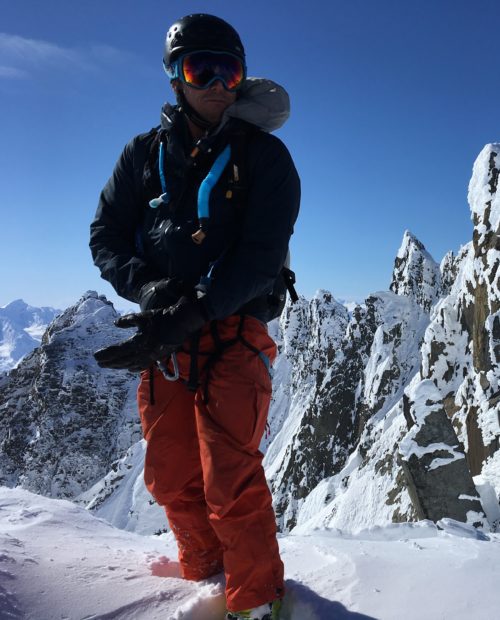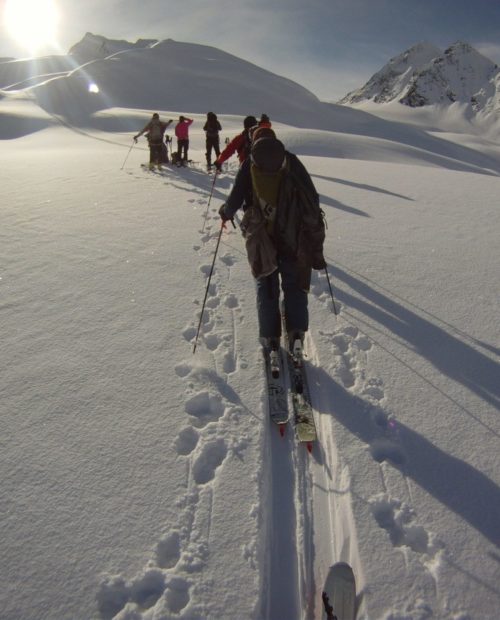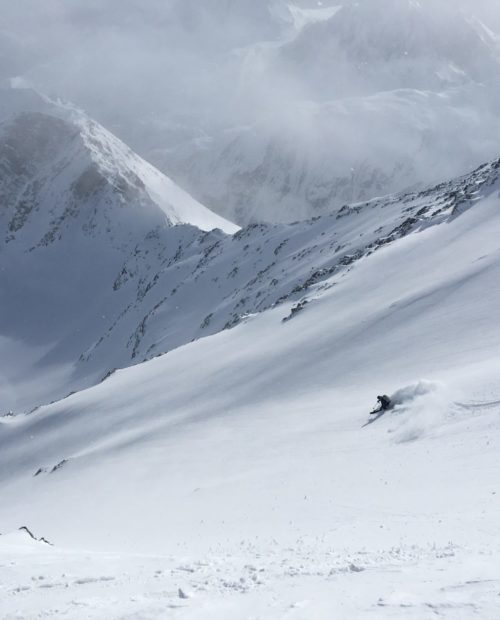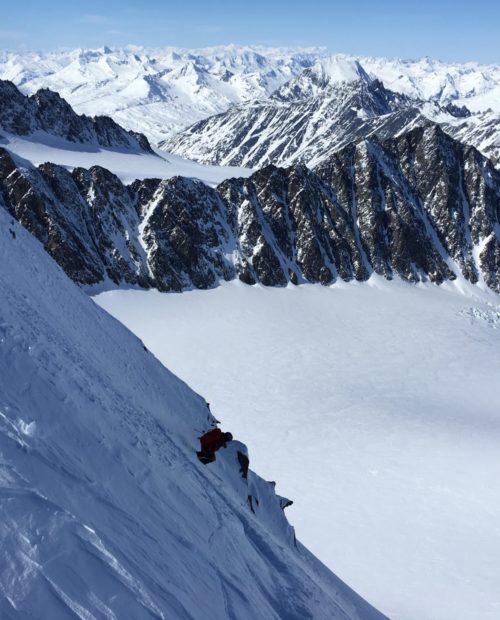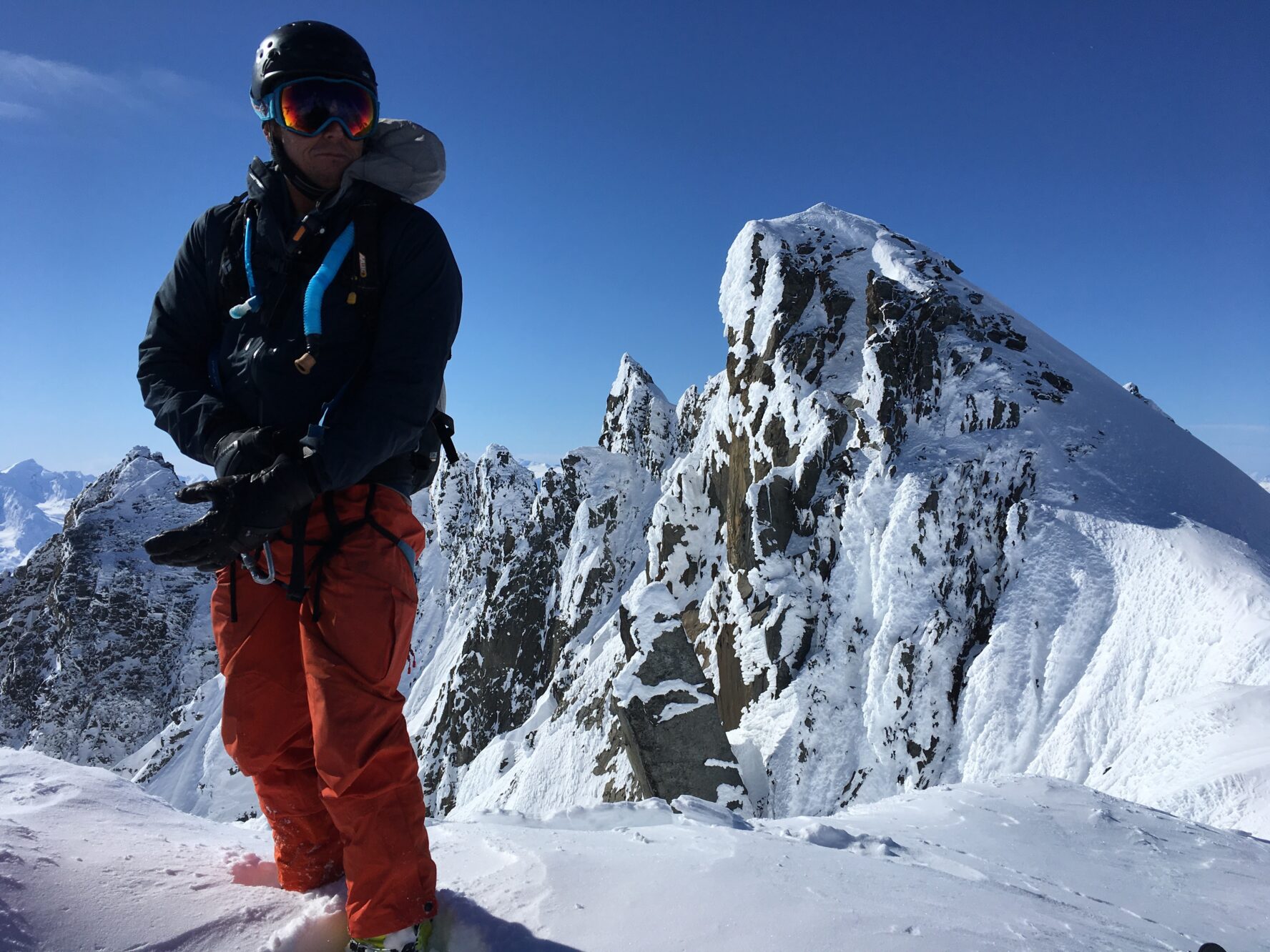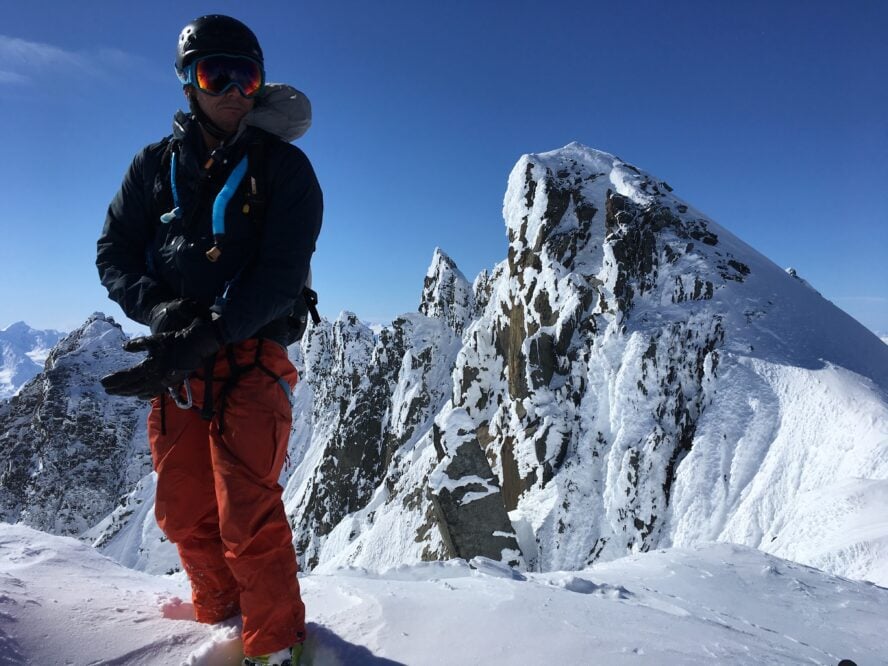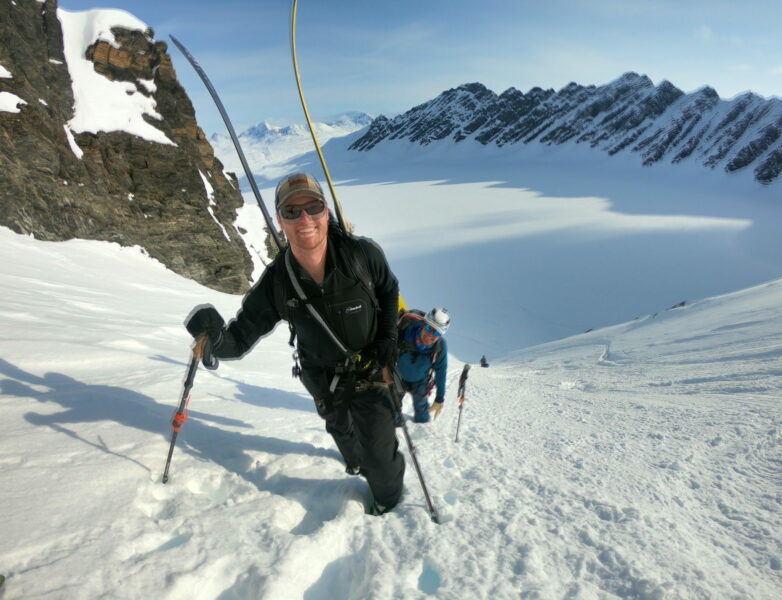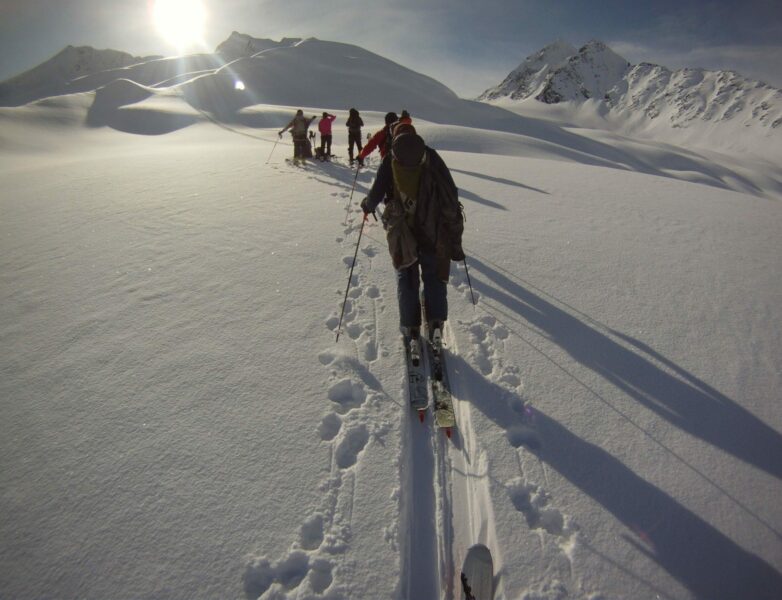 Backcountry Heli Skiing in Valdez
Welcome to Alaska! It's time for some heli skiing in the backcountry
Valdez, Alaska, is a famous ski destination that brings to mind the huge lines skied in films from Warren Miller to TGR. This stunning range rises steeply from the Port of Valdez to summits more than 6000' feet above.
The snow density in Valdez is unique in that it sticks to the mountain, making it possible to ski much steeper lines than is possible at other destinations. Skiing in Valdez is not just about the steep lines, it's also about the incredible beauty and vast terrain easily accessed from the road at Thompson Pass. There is plenty out there to suit the desires of advanced intermediate skiers to expert skiers.
We have spent months at a time skiing in this area, spending each day trying a different tour. Also, as we're just a short drive from town we can enjoy the comforts of civilization each evening after a great day on the slopes.
What you should know about the 5 Day backcountry and heli ski combo
This 5 day program will give you the full Valdez experience. You'll do three days of backcountry touring, one heli bump day (we'll ride in on a helicopter, and then spend the rest of the day skiing and touring our way back to the road) and one full day of heli skiing. We'll keep the itinerary for these days flexible due to weather and ski conditions.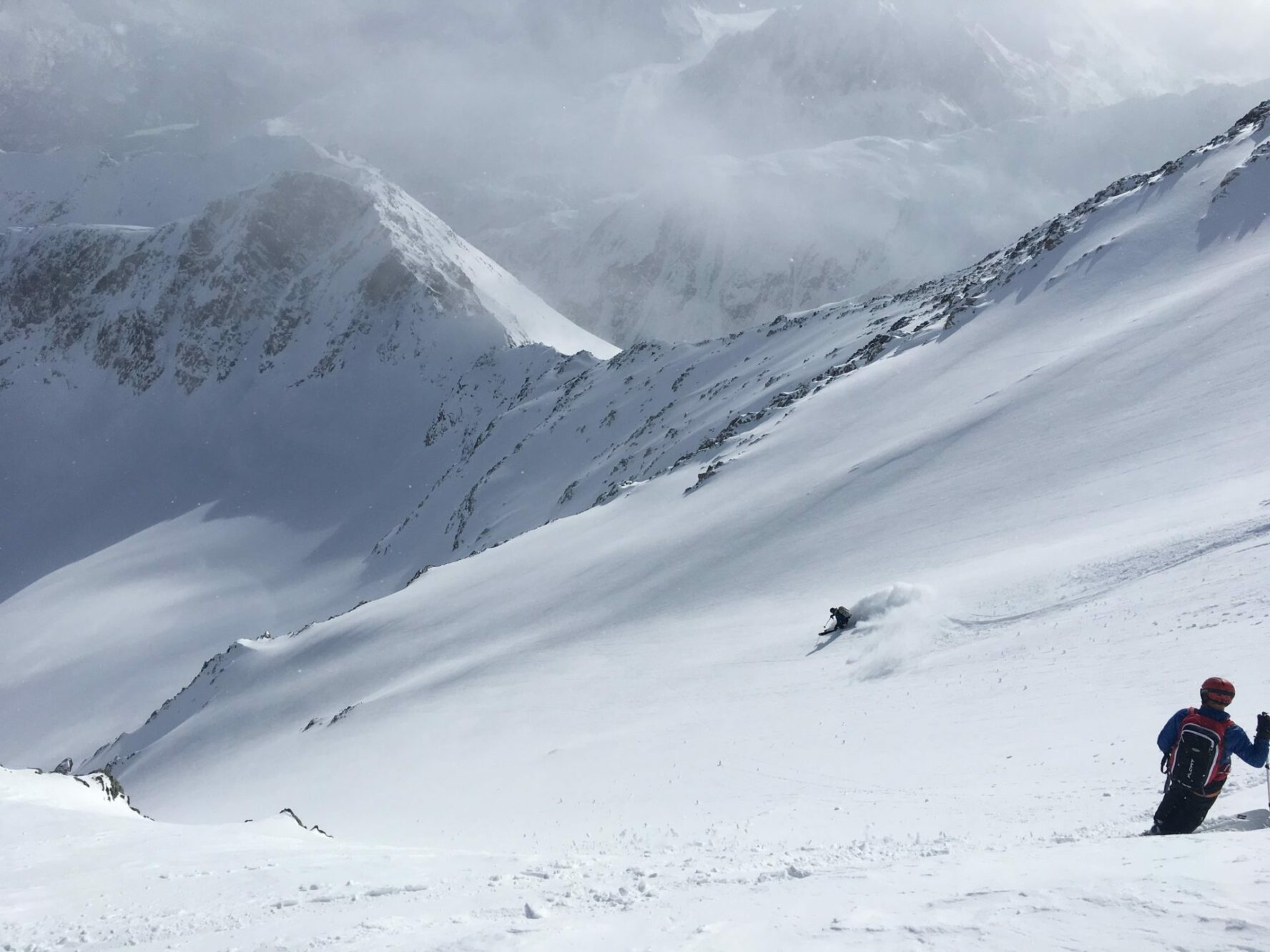 Meet your guide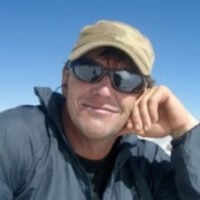 Todd Passey
IFMGA/AMGA Rock, Alpine and Ski Guide
Originally from Utah, Todd is a highly accomplished guide with an IFMGA certification along with certifications from the American Mountain Guide Association (AMGA) as a Rock Guide, Alpine Guide, and Ski Mountaineering Guide. Todd's extensive guiding experience spans numerous countries and all 7 continents. One of Todd's notable achievements is successfully ascending all Seven Summits, including Kilimanjaro in Africa (1 time), Elbrus in Europe (4 times), Aconcagua in South America (2 times), Denali in North America (22 times), Carstensz in Oceania (7 times), Vinson in Antarctica (24 times), and Everest in Asia (2 times). Currently, Todd Passey resides in Utah's Wasatch Mountains.
Things to know
What you get in this adventure:

All guiding fees
One full day heli skiing
One heli bump
All Transportation in Valdez
Permit fees
Insurance

Not included in the price:

Food
Lodging
Transportation to Valdez

When you book your trip, we'll send you an equipment list.
Other things to do in United States