Lake Tahoe | California
AIARE Avalanche Level 2 in Lake Tahoe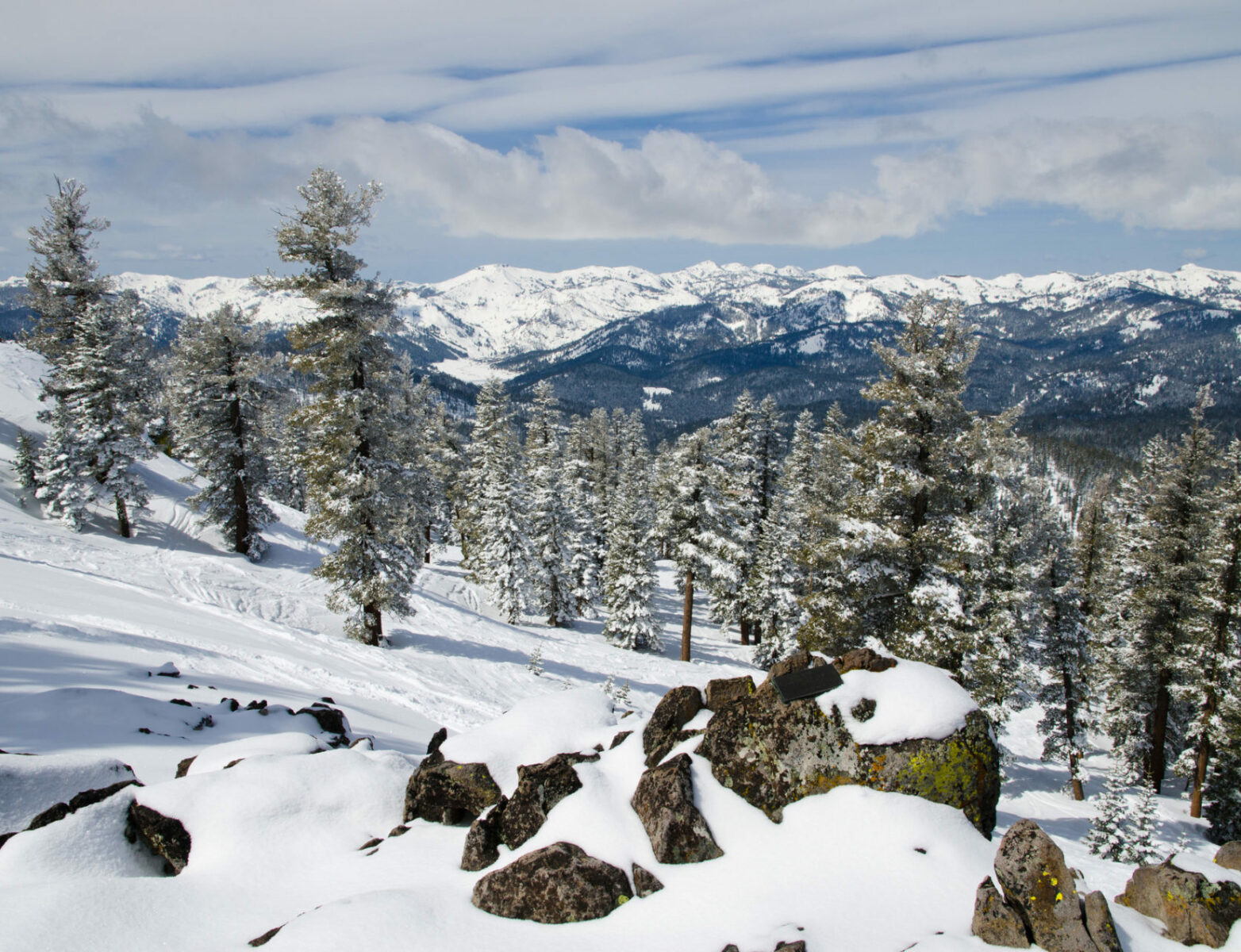 The AIARE Level 2 Avalanche Course is traditionally the entry-level professional course for ski guides, patrollers and forecasters. This season, the course has been redesigned to meet the needs of advanced recreational students who are looking to advance their decision-making skills in more complex terrain and situations. So come join us in Lake Tahoe and bolster your avalanche knowledge!
Is this avalanche course for me?
This is a three-day comprehensive, introductory course designed for students to pick up where AIARE Level 1 left off.
Here's what you'll learn
How to differentiate where specific avalanche hazards exist within the landscape
Identify avalanche terrain where consequences may be more severe
Use and interpret weather, snow, and avalanche observations to locate appropriate terrain before going in the field and after
You'll work on demonstrating leadership skills within a small team. This includes facilitating small group discussion, promoting appropriate terrain selection, and utilizing simple risk management strategies
How to implement a basic forecasting framework that can be used in conjunction with and in the absences of local supporting avalanche information
Itinerary
Day 1 – The Changing Mountain Snowpack
AIARE 1 Review
Mountain Weather
Mountain Snowpack
Trip Planning
Snow profiles in the Field
Day 2 – Making Quality observations
Avalanche Formation and Release
Interpreting Weather Data, Snow Surface Conditions, and Snow Profiles
Craftsmanship, Relevancy, and Verification of Snow Observations
Risk Management in Small Groups
Snowpack Test in the Field
Day 3 – Applying Observations to Field Decisions
Traveling in the Field as a Small Team
Field Risk Management and During Action Review
Communicating Observations to our group, other travelers, and local experts
Who should take this course?
This course is for skiers and backcountry explorers who want to take their avalanche learning and rescue knowledge to the next level. After taking this course, participants can begin exploring Pro Level 1 classes for next season!
After this class you'll
Be able to plan and prepare for travel in avalanche terrain
Have a solid framework for making decisions in compromised terrain
Be able to apply effective companion rescue techniques
Prerequisites for your Avalanche Level 2 course
All participants should be comfortable traveling in snow under while carrying touring gear. Though it is a beginner course, excellent physical fitness is required
Skiers must be competent resort skiers able to link turns in a variety of terrain and snow conditions
All participants must have completed AIARE Level 1 and AIARE Rescue courses in order to take this Level 2 course
Things you need to know
What's included?
What you get in this adventure:
AIARE instructor/AMGA trained/certified ski guide
Classroom supplies and AIARE field book
What's not included:
All participants must provide and bring their own backcountry gear
AT skis and boots, splitboards and avalanche equipment are all available to rent through the guiding service at competitive prices
Lodging
Gear to bring
Hat
Sunglasses
Sunscreen
Lunch
Water and snacks (guides recommend 1-2L of water)
Lighter, more breathable layer options than a typical resort layering system. An additional light pair of gloves is preferred for uphill travel
Ski poles with powder baskets, or a pair of collapsable poles for splitboarding (These are available at no extra charge if you need them)
A backpack, and any avalanche rescue gear you may own. (Our guides recommend packs around 20-30L)
Guides we recommend
Alpenglow Expeditions
Alpenglow Expeditions
IFMGA/AMGA Certified Guides
Alpenglow leads expeditions across the mountain ranges of the globe in all discipli...