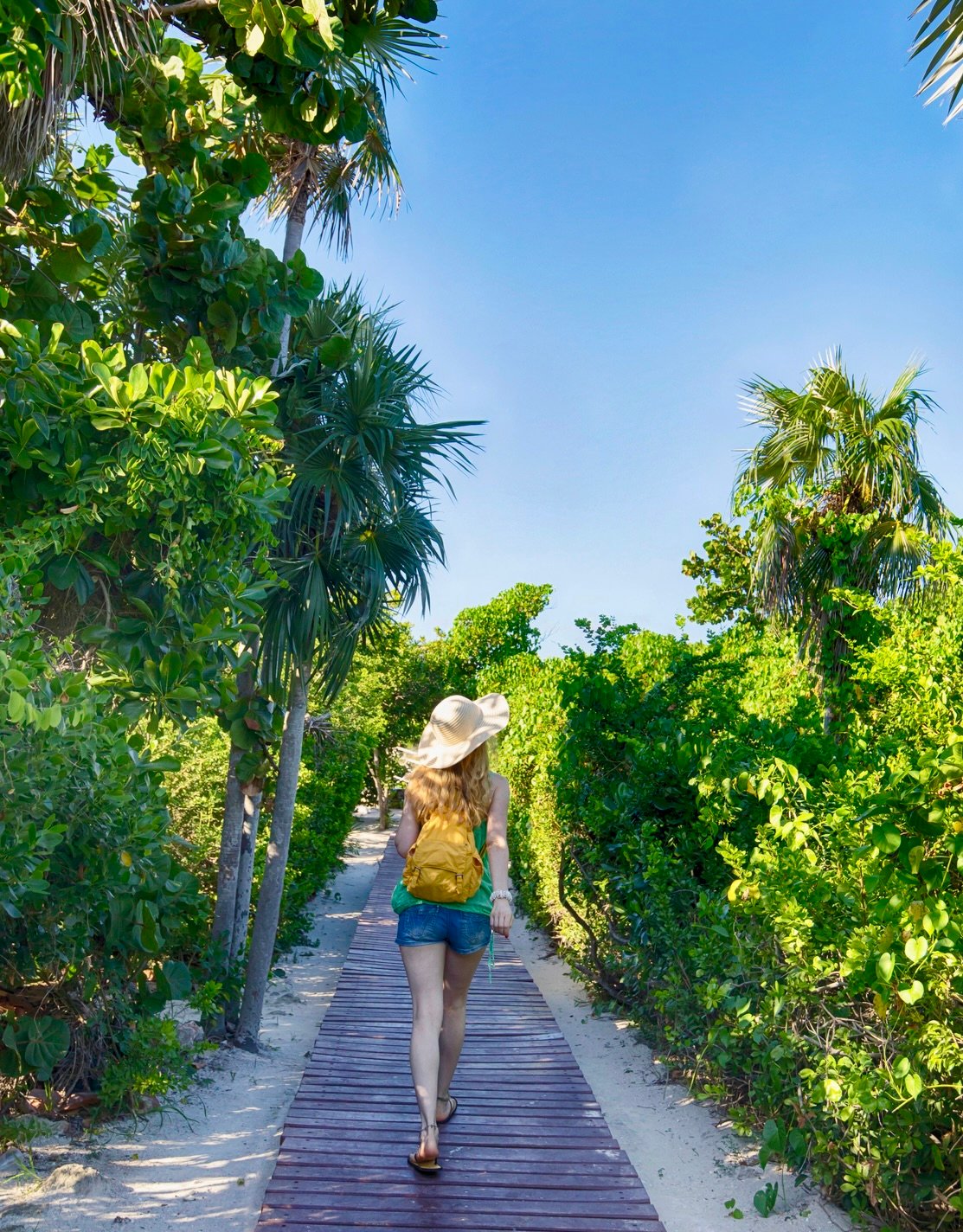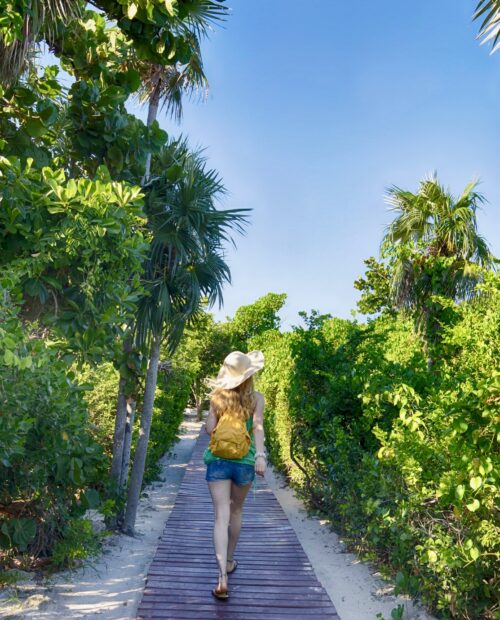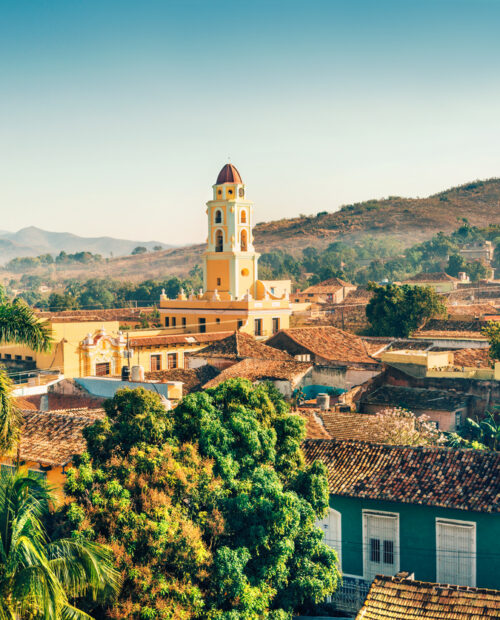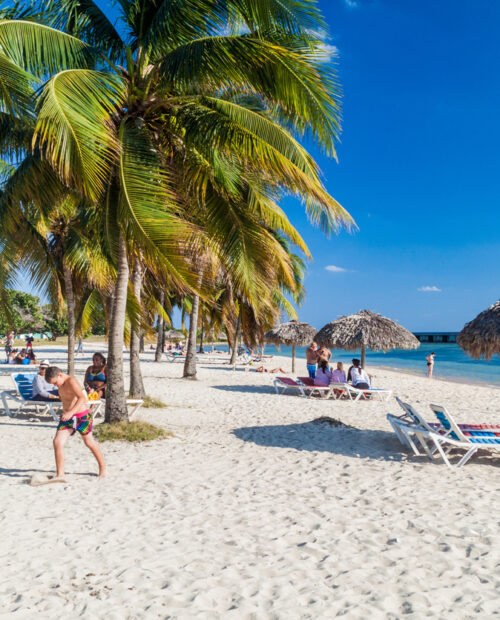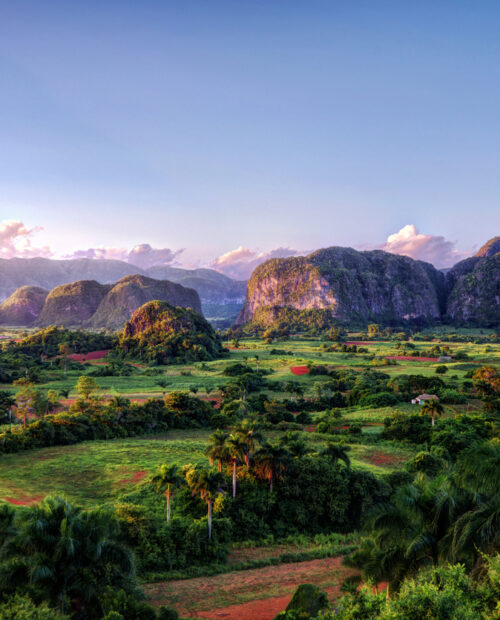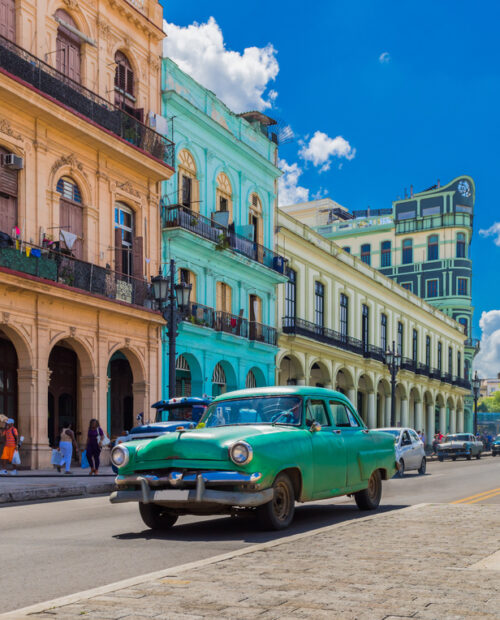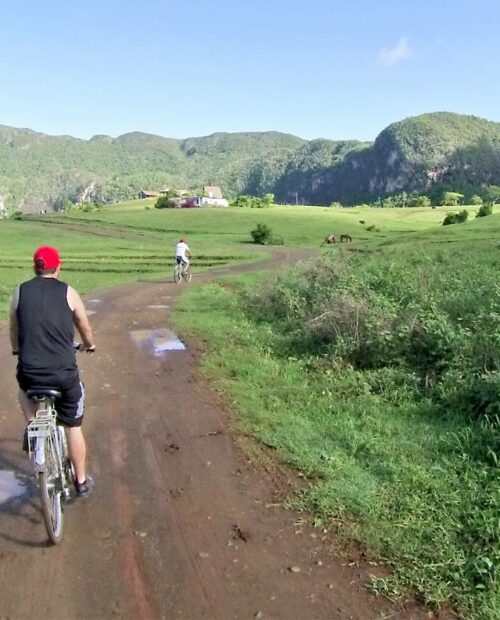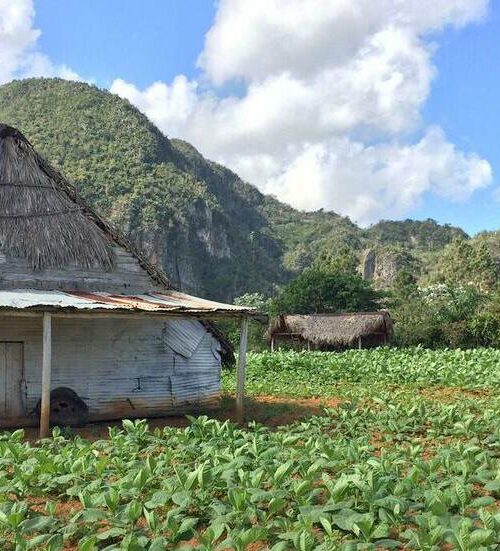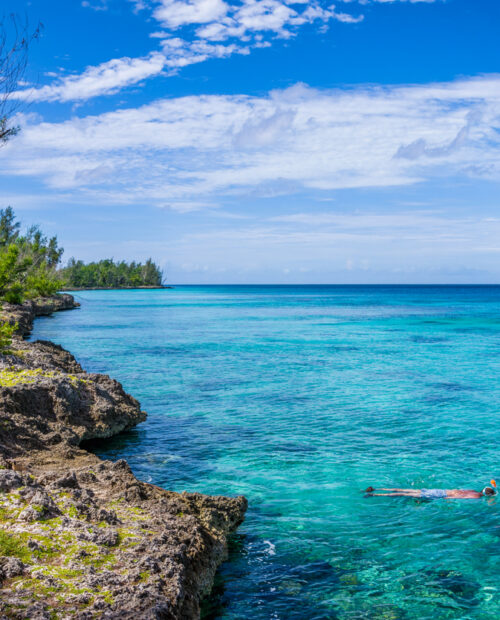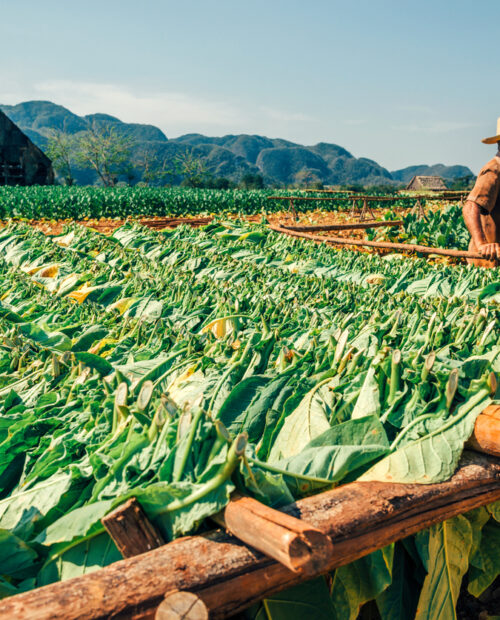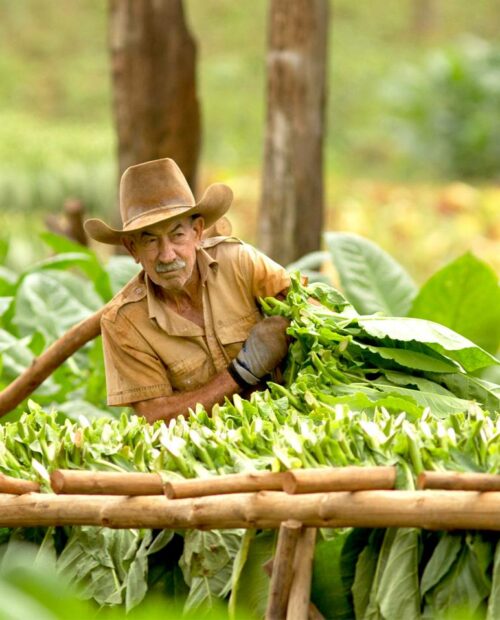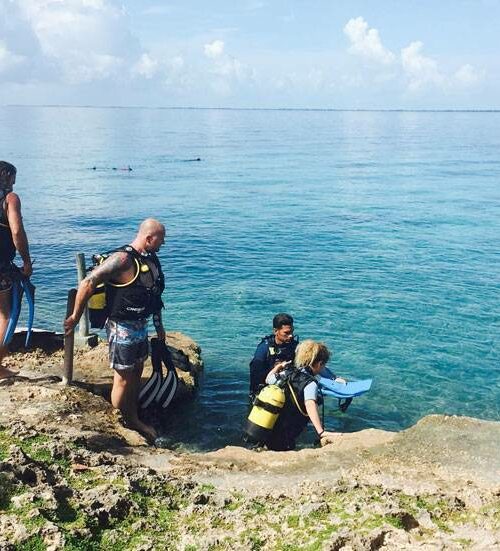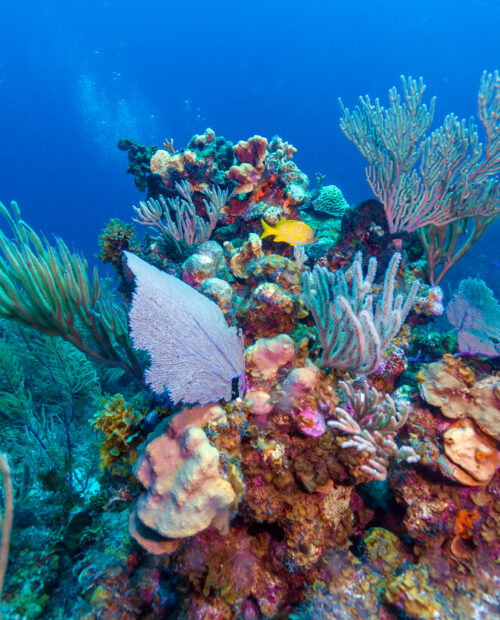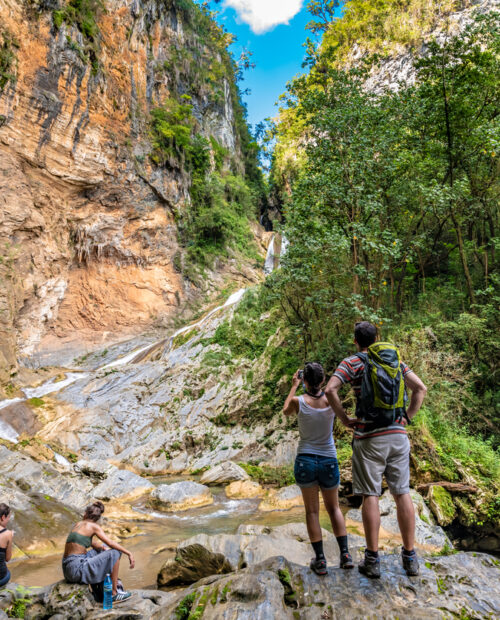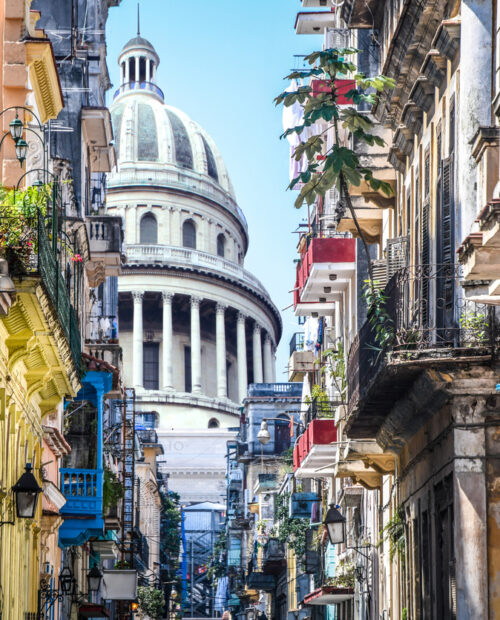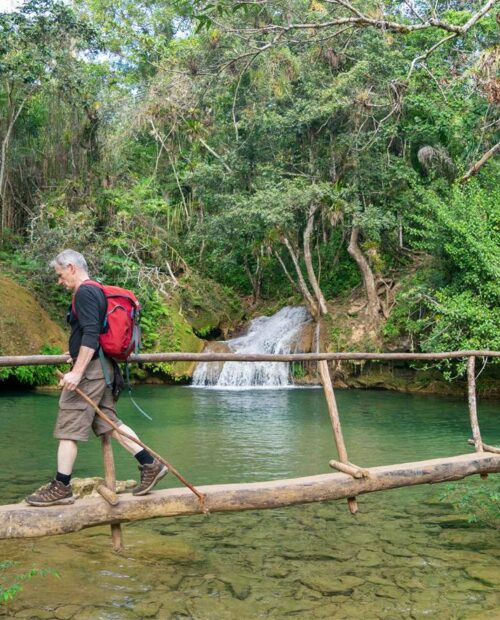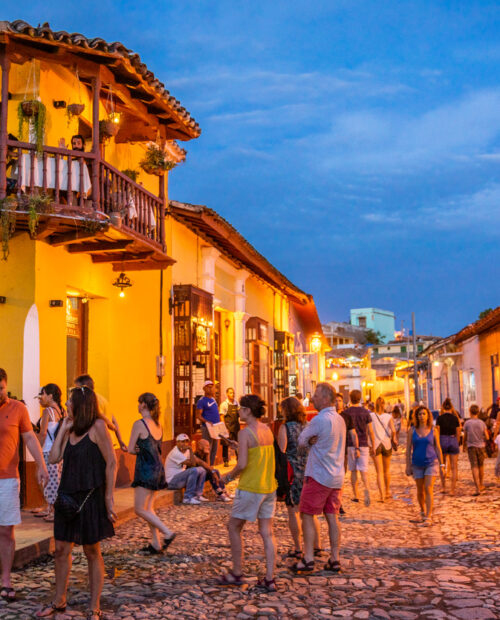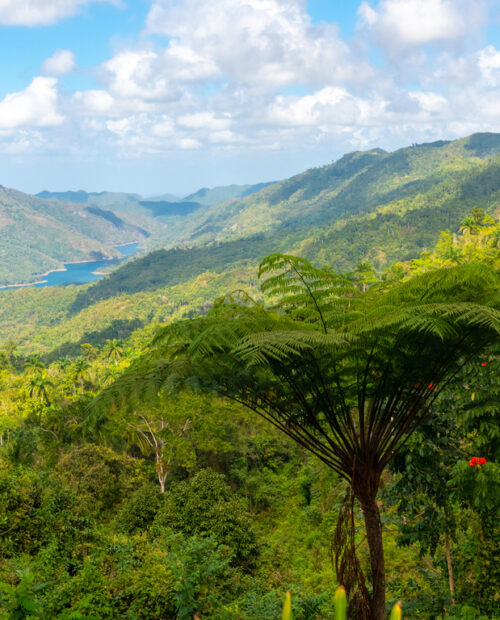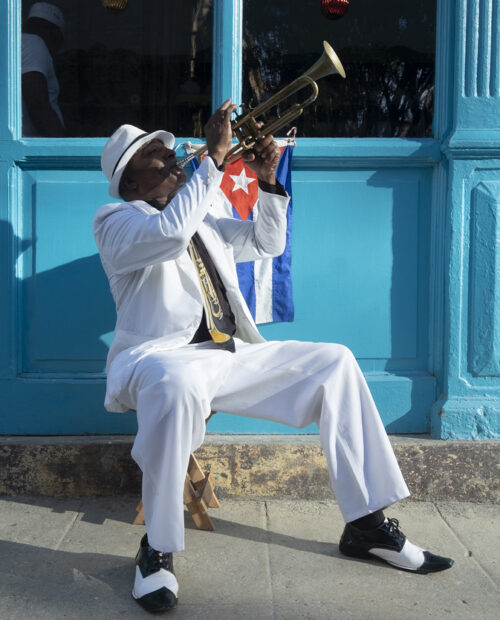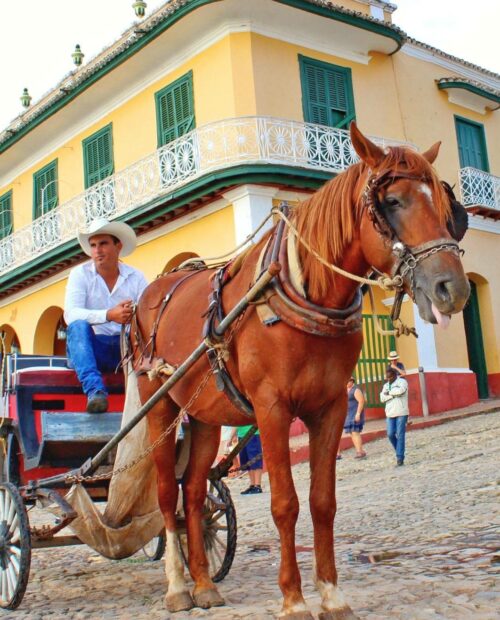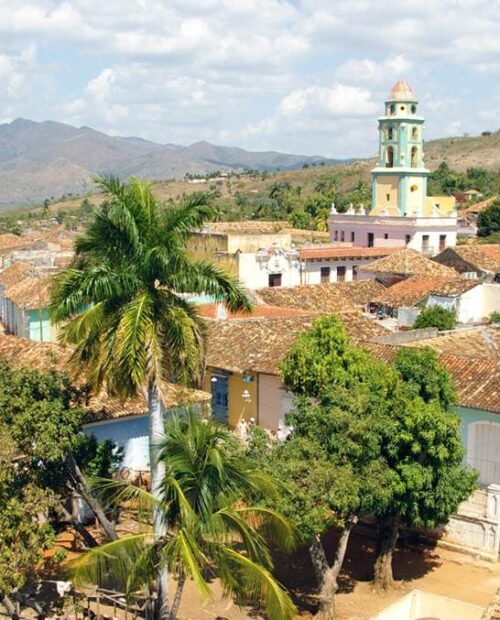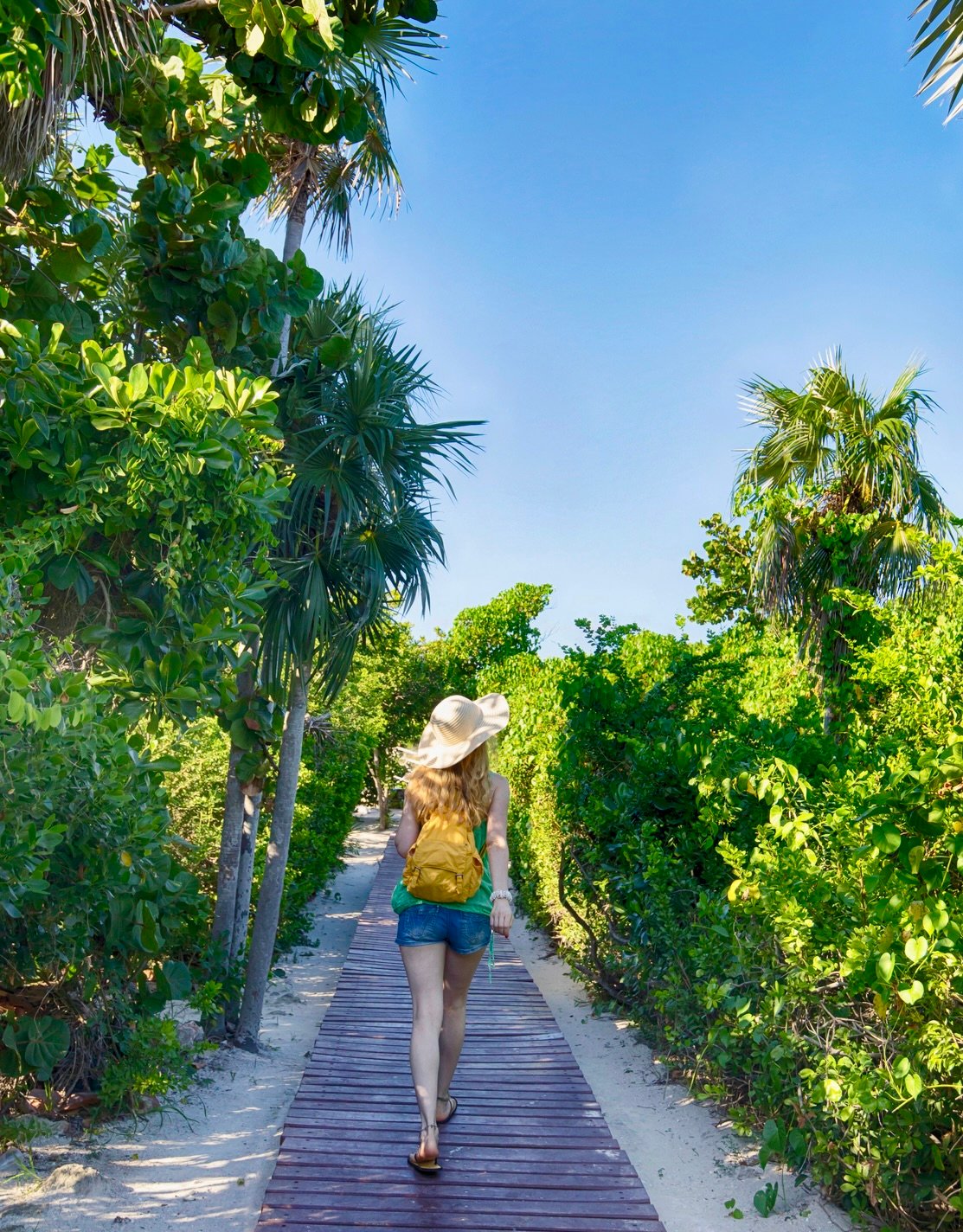 Active Holiday in Cuba — Hike, Snorkel, and Cycle
5.00

()
Nearest city
Your tour starts in Havana, Cuba
If you like Piña Coladas and getting caught in the rain… Then you'll love this active holiday in Cuba! With this 10-day tour around the island, a total immersion into everything Cuban is made possible. From the bustling cities of Havana and Trinidad to the lush valleys of Viñales and rolling hills of Escambray, every day is a new glimpse into the Pearl of the Antilles. And how you soak it up is up to you: snorkel with the turtles, cycle amid tobacco plantations, dive by coral reefs (Cuba is home to one third of all reefs in the Caribbean basin!), or bask in the sun on whitesand beaches. As the tunes of Cuban live music follow you along on this journey, don't miss out on dancing the rumba, having a cup of its strong coffee, and relishing the ropa vieja.
Music, history and vintage cars

Indulge in the vibrant lifestyle and get to know the cultural richness of Cuba

Refresh with tropical fruit and sip on famous Cuban cocktails: Mojito, Daiquiri, Cuba Libre, and more!

Endless fun: hiking, cycling, snorkeling, ziplining, scuba diving, horseback riding…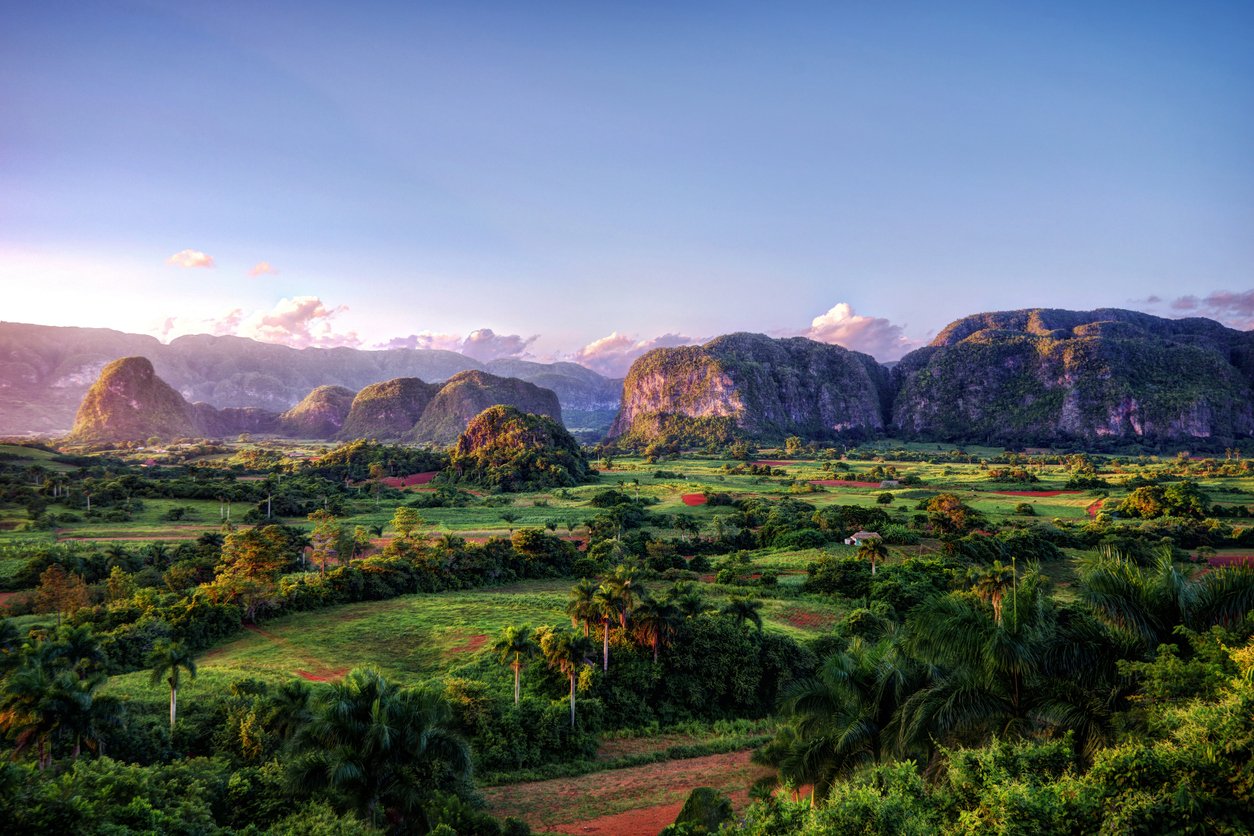 Itinerary
Vamos a la playa y a la montaña! Embark on an epic journey around the whole island of Cuba and experience the Cuban way of life. This 10-day tour has it all, and it's really up to you to decide how you spend most of your days—cycling, scuba diving, hiking, ziplining, snorkeling, horseback riding, the country is overflowing with fun activities. Whether you're a bigger fan of lounging on the beach and mingling with the locals at casas particulares, or you're just ready to go out and explore all there is, this tour has you covered. One thing you can count on is gaining insight into the customs, traditions, and lifestyle of the Cubanos!
Arrive in Havana and settle into your accommodation. If you arrive by 7 pm, you'll meet your guide and your group then for an optional dinner.
Accommodation: Guesthouse

Road trip to Viñales takes 3–4 hours. You'll spend 2 nights in the charming town of Vinales, where there's plenty of outdoor activities available. On the morning of Day 3, take a half-day off-road cycling excursion through the valley and tobacco plantations with views of pincushion-carpeted hills. It's possible to arrange a walking tour of the valley for those not who are not up for cycling. Spending afternoons in Viñales is up to you to decide, these are some options:

Zoom down Cuba's best zipline
Explore the country's largest cave system, Cuevas Santo Tomas
Learning to salsa with a local teacher
Basking in the sun at Cayo Levisa, a white sand beach some 40 minutes away
Horse riding
Rock climbing

Viñales has a great nightlife, partly due to the fact that there's really only 1 bar there and all the locals go there. Listen and dance to live music, experience how Cubans enjoy their nights out first-hand.
Accommodation: Guesthouse
Meals: Breakfast

The drive to the Bay of Pigs will take circa 7 hours, but you'll stop along the way for some snorkeling, right off the coast. Snorkeling equipment is available for hire at a low cost. You'll stay the night in the town of Playa Giron, boasting a beautiful sandy beach. You'll also be near Cienaga de Zapata, a densely forested area featuring wetlands, swamps, caves, and sinkholes.
Accommodation: Guesthouse
Meals: Breakfast

Use the time you have left in the Bay of Pigs for either scuba diving over spectacular coral reefs or hiking with a national park guide through the nearby forests—see the wildlife, caves, and a freshwater sinkhole where you can snorkel with fish and turtles. If you'd like to take it easy today, hang out with your guesthouse family or go to the beach. In the afternoon, take a 3-hour drive to Trinidad. You'll enjoy the views of Cuba's Caribbean coast along the way and before you know it, you'll be in Trinidad, a vibrant, authentic colonial city.
Accommodation: Guesthouse
Meals: Breakfast

Time for some hiking! This 2-day trek takes you through the mountains near Trinidad—Sierra del Escambray. You'll pass through valleys, over ridges, along mountain streams, and to hidden waterfalls. National park employees take care of the cooking and tents, providing sleeping mats and blankets. Still, it can get cold in the mountains at night so it's best to bring your own sleeping bag, or at least a simple sleeping sheet. Every day you'll cover around 6 miles (10 km). In the event that you prefer to stay in Trinidad, your guides can provide the extra night at a guesthouse free of charge. The night of Day 7 is back in Trinidad.
Accommodation: Tent and guesthouse
Meals: Breakfasts, two lunches, and dinner

Today you have the full day to explore Trinidad! It's a charming, vibrant city with cobblestone streets and old mansions around the town square. There are optional activities near you, such as scuba diving, ziplining, or horseback riding to a waterfall—or you can just relax on the beach. In the evening, there are several live music performances in the city center, so you'll have a fun night out!
Accommodation: Guesthouse
Meals: Breakfast

On your way back to Havana, you'll stop in the city of Santa Clara to check out the Che Guevara museum. This is the only museum visit of the trip so we recommend visiting it—Che was an important person for Cuba's recent history and the revolution. Eventually you'll reach Havana and you can celebrate the last night together as a group. There are plenty of lively spots in the city, so enjoy your last night dancing and singing to Cuban tunes!
Accommodation: Guesthouse
Meals: Breakfast

Today is your last day of the tour. Take a shuttle to the airport—it's not included in the price of the trip, but it shouldn't cost more than $20 per taxi—and catch your flight. Alternatively, stay a bit longer in Cuba, just ask your guides for some recommendations!
Meals: Breakfast
Get free trip brochure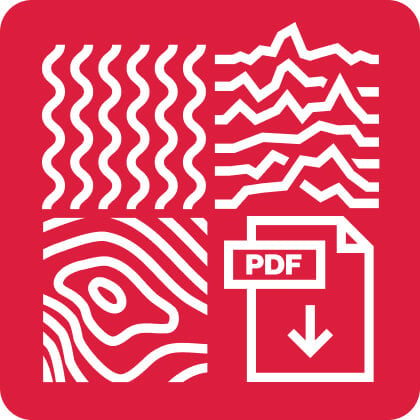 The brochure contains:
Adventure and location overview, itinerary, available dates, what's included, how to prepare, and much more.
Brochure sent, check your inbox
Talk with us
and let one of our adventure experts help you plan your perfect adventure.
Meet your guide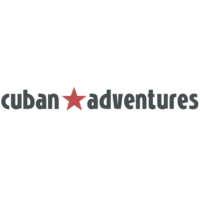 In 2005, Cuban Adventures set out with the objective of providing quality, small group tours using local Cuban guides who love to share information on its history, culture, and society. Their passion is providing authentic cultural experiences of Cuba by practicing responsible tourism, in a socially and environmentally responsible way. Cuban Adventures focus on the client's satisfaction, and this remains their prime motivator.
Cat Delp
(source: Tourradar)
One of the absolute best vacations we have had. It was our last one prior to COVID. We had another trip lined up with all 5 of our kids just to do the tour again with Roger and will be rescheduling after Covid. He was the best tour guide we could ask for. Very accommodating and knew all of the great places for our very adventurous family. We love meeting locals and learning of other cultures and he made that happen and more! If you have a chance to tour cuba with him take it! You will not be sorry. Many photos of our trip on my Facebook album titled cuba 2020 you can see and feel free to reach out to me for questions or details of our trip. Roger made it all perfect.
JonnyMelon
(source: Tourradar)
Having only done only a little bit of research before traveling to Cuba, I can honestly say the 10 Day Cuba Tour with Cuban Adventures exceeded expectations. The epic landscapes, kind people, delicious food, experienced tour guides and perfect weather were just some of the reasons that made this a trip to remember!
Vitalii Burlaka
(source: Tourradar)
It was a fantastic trip with a lot of activities and an authentic Cuban atmosphere! Our guide Roger was really enthusiastic to show his country and always ready to help!
Beverley Hanson
(source: Tourradar)
Thoroughly enjoyed this active tour of Cuba. Roger was a brilliant guide – good fun, knowledgeable and helpful.Loved the cycling in Vinales as well as the horse riding, diving and zip wires. Roger took us to the Rosalio de Castro club and got us practically the best seats in the house! The trip to the mountains was a real highlight away from the cities. Our local guide here was also very knowledgeable and clearly had a great love of the area. The Casas were great – very varied but always with extremely hospitable hosts. The breakfasts were all excellent. We tied the trip in with a stay on Cayo Levisa which was lovely to relax at the end of a busy tour. Thankyou very much – missing Cuba already
Bernadett Retek
(source: Tourradar)
I had the pleasure to take part of the Active Cuba tour and it was excellent. The itinerary is great, if you are into diving it gives you excellent opportunities to do so. Our guide, Roger, was great, organised all kind of activites for us, such as horse riding, zip lining and so on. The accomodations, the casas, are good, met lots of local people this way who were very kind and welcoming. For me the highlight was the hiking trip and camping in the mountains. It would be great if they add some kayaking to this trip, then it would really be fully active. I can only recommend this tour if you like to do staff during your holiday and not just laying on the beach.
Things to know
What you get on this adventure:

An experienced, local hiking guide with extensive knowledge of the area
10 days of guided hiking, cycling, and snorkeling
8 nights of accommodation in guesthouses (twin-shared, air-conditioned rooms with an ensuite bathroom)
1 night camping in tents
Some meals — all breakfasts, 2 lunches, 1 dinner
Transportation during the tour — private air-conditioned minibus, taxi, jeep, open-sided truck
Half-day cycling excursion in Vinales, 2-day trek in Sierra Escambray Mountains, visit to Che Guevara Memorial
Airport pick-up

What's not included:

Transportation to Cuba
Airport drop-off at the end of the tour
Accommodation prior to and after the tour — guides can arrange this, just let us know in advance
Drinks and some meals
Optional activities, day-tours, and excursions
Visa and passport fees
Travel medical insurance — required
Guide gratuities — optional

The great thing about this guided hiking, cycling, and snorkeling tour is that it's beginner-friendly!

The most strenuous thing on this tour is hiking for 6 miles (10 km) for 2 days in a row and a half-day cycling tour. Still, if you're not up for it, your guides can always arrange some other activities for you—or simply let you chill in the guesthouses or at the beach. Other than that, it's up to you how you want to spend your free time. You always have the option to tailor this tour to your expectations and wishes.

It can get very hot and humid in Cuba in the summer months of June through August, when lightweight clothing is recommended. In the winter months, it can get colder, particularly in the evenings. Although the temperatures generally don't get very low in Cuba, the cold can be hard to escape from due to the humidity levels and the fact that Cuba houses aren't set up for cold weather. During the day, the climate in Cuba is hot and tropical.

Here's a list of clothing we recommend bringing:

Fleece top or similar
T-shirts
Shorts
Pair of long trousers
Sandals and footwear for walking
Water shoes — optional
Swimwear
Small towel and swimwear
Sun hat

Here's a list of personal items you need to bring:

Day pack large enough to carry all the items listed (around a 25-40L bag)
Water bottle or hydration bladder (2L capacity)
Toiletries (sunscreen, soap, hand sanitizer, bug spray, toilet paper, etc.)
Sunglasses
First-aid kit (lip salve, aspirin, band-aids, antihistamine, Imodium or similar)
Binoculars — optional
Money belt — optional
Camera — optional (but recommended)

It's best to bring a backpack, a duffel bag, or a small travel case with wheels. Our advice is to pack as lightly as possible since you'll normally have to carry your own luggage from the minibus to the accommodation. It's possible to leave some luggage in Havana, just ask your guide to help you arrange it—it only costs around 5 euros per week.

If you have special dietary requirements or are traveling with children and like to eat snacks between meals, we recommend bringing your own snacks to Cuba, especially for travel days. Though they are available in Cuba, they may not be readily available or to your liking.

Make sure to bring plenty of cash. Almost no card issued by a U.S. institution will work in Cuba and access to your funds may not be possible, so bring more than you'd expect to spend, just in case. EUR and USD are the most useful currencies—they'll be accepted in many places, but you can also exchange them once you're there. Cryptocurrency is also sometimes accepted.

Your guides have breakfast arranged for you every single day—you'll have breakfast at the guesthouses, and you can expect coffee, milk, fruit juice, bread, eggs, and fresh fruit.

In general, many travelers are pleasantly surprised with the quality and variety of food that can be found in Cuba. One of the highlights has to be fresh fruit and vegetables—think mango, pineapple, papaya, guava, coconut, grapefruit, breadfruit, and avocados. And the drinks? Start looking forward to world-famous Cuban cocktails, such as Daiquiri, Mojito, or Ron Collins. Excellent draught beer as well as coffee are also very popular.

If you're vegetarian, you won't struggle finding a vegetarian meal, though there won't be much variety. Gluten-free options should also be possible, but let your guide know in time.

Guesthouses, bed & breakfast, casas, casas particulares—these are all names for the same type of accommodation you'll be staying at. Casas are generally run by local families and located in residential areas, which gives you a great opportunity to interact with local Cubas.

Guesthouses are generally quite basic, but reasonably comfortable and very clean—the families will try to make you feel at home as much as possible. The level of service and personal attention is generally far superior to the hotels in Cuba.

While the style and comfort levels of casas may vary throughout the tour, you can always expect air-conditioned rooms with an ensuite bathroom. Your guides work hard to select the best guesthouses for your adventure. Keep in mind that the group will likely be placed in a number of different houses within a short walking distance. Every day you'll meet your group at the "base house", a central one with the biggest capacity.

All accommodation is based on a twin-shared arrangement—two people per room and if you are joining the tour as an individual, you may have to share the room with another member of the group. If there's no one to share it with, you'll end up with a room to yourself—and you don't have to pay a single supplement. If you'd like to guarantee a single room to yourself, you can add the option of a single supplement upon booking.

Group sizes and prices:

For this guided hiking, cycling, and snorkeling tour in Cuba, the maximum client-to-guide ratio is 14:1.
It takes a minimum of 2 people for this tour to operate.
The cost does not decrease as the group grows.

Active tour in Cuba can be arranged for larger groups. Contact us to make arrangements.

Min. age requirements:

If you are older than 18, you're good to go.
Minors younger than 18 may be permitted to join the hike on a case-by-case basis, but must be in the presence of a parent or legal guardian.

If your group has hikers under the age of 18, contact us prior to booking to make arrangements.

A $100 deposit to secure your place is due upon booking. The remaining amount is paid 80 days prior to departure. Once the trip is confirmed by the guide, the cancellation policy stated below applies.

If Client cancels the Booking anytime prior to sixty (60) calendar days in advance of the trip contemplated by the booking, Client is entitled to a full refund minus the $100 deposit. Another option is 100% kept as credit for another tour with the Guide.
For cancellations fifteen (15) to sixty (60) calendar days in advance, Client is entitled to a refund in the amount of seventy-five percent (75%) of the total amount paid when Booking. Another option is 100% kept as credit for another tour with the Guide.
After that deadline, Client is entitled to a refund of fifty percent (50%). Another option is 100% kept as credit for another tour with the Guide.

Guide reserves the right to cancel the tour due to insufficient sign-up (not meeting the 2-person minimum). In that case, a full tour refund will be issued or 100% of the credit can go towards another tour.
Within 60 days of departure, any amendments to a file depend on availability and will be on a request basis. No changes can be made within 15 days of departure. This includes booking additional accommodations, transfers, or excursions.
If you are prevented from traveling on the tour you booked by circumstances such as those which would permit you to make a claim on a standard cancellation insurance policy, you may transfer your booking to another person, provided they meet all the requirements relating to that tour. More than 60 days before departure, an administrative fee of 10% of the total value of the tour will apply. Within 60 days, name transfers are not permitted.

To get to your Cuba adventure, fly into Havana Airport (HAV). Airport shuttle to Havana is included, even if you arrive in Cuba prior to Day 1 of the tour, as long as you arrange your pre-tour accommodation through your guides. At 7 pm, the guide will meet with those who have already arrived and go for an optional dinner.

Almost all tourists visiting Cuba need to obtain a visa called the Cuban Tourist Card. The tourist card is valid for 90 days. Make sure you do not misplace this while in Cuba—you cannot leave the country without it. If you're a U.S. citizen or are flying in via the U.S., a new set of rules applies to you. Find more information in the FAQ below.

The most important thing is to check your entry requirements with official websites or embassies. Here are some general suggestions on how to get the "Cuba Visa":

Apply through the Cuban Embassy or Consulate closest to you.
When you purchase your air-tickets, check with the airline to see if they provide the service of arranging visas for you.
Tourist cards for Cuba have been available for purchase for many years at airports throughout Mexico, Central America, and the Caribbean and can be purchased in a matter of minutes at the time of check-in. NOTE: Please ensure you check the status of this service before heading off to Cuba, these regulations are subject to change—it cannot be guaranteed!
Some airlines (Virgin Atlantic, Air France) will not permit you to board the flight without a Cuban tourist card. NOTE: check the regulations with the airline in advance.

This applies to all U.S. citizens as well as people traveling via the U.S. Yes, that's right, even if you aren't a US citizen or resident, if you travel to Cuba via the U.S. (specifically if you fly directly to Cuba from a U.S. port or fly from Cuba directly to a U.S. port) then you will need a different Visa (the "pink" one) that you will purchase during check in for your Cuba flight.

If you are flying directly to Cuba from the U.S. (e.g. Miami, Tampa, NYC) you can purchase the visa in the airport before you board your flight to Havana. This will cost between $75-100 and the transaction takes just a few minutes, no need to worry about adding extra time to your layover to get it. Some US airlines will also allow you to buy the visa in advance and ship it to your home. Do not call the airline to ask, instead search the airline's website (Airline name + Cuba + Visa in a Google search).

You must also be prepared to comply with legal travel to Cuba under US regulations as if you were an American! In simple and somewhat misleading terms, this is often called a "license", but it is really just a set of guidelines to adhere to. More detail about the license below.

You've heard that you can't travel to Cuba as a tourist—and that's true, but that doesn't mean you can't visit Cuba and book a trip with a responsible travel company! All you have to do is to fit your travels under one of the 12 categories of a general license for entry. That makes your visit a meaningful one and allows you to come to Cuba. This applies to U.S. citizens, foreign citizens living in the U.S. and foreign citizens transiting through the U.S.

None of these general license categories require any prior government approval. If you follow the rules of the license you selected, you're automatically considered "authorized". You need to be able to state this category to anyone that asks (such as the airline or a border agent) and document what you do and spend while in Cuba. You must save the documentation for 5 years. It's also recommended that you carry an affidavit with you because it helps to show paperwork even if it's not required. If you join this tour, your guides will send you an affidavit.

Keep in mind that this general license is not the same as a tourist card/tourist visa, which is a requirement of the Cuban government. If you're a U.S. citizen or traveling via the U.S., you will purchase your visa during check-in for your Cuba flight

The easiest category to qualify under is Support for the Cuban People (SCP). Your guides created a tour which is specially designed for compliance with the SCP. Here is a summary of the 5 requirements:

Use privately-owned businesses (e.g. private restaurants, private shops, private taxis, etc.)
Stay in privately-owned accommodation—these are the casas particulares you'll be staying at.
Maintain a full schedule of meaningful interactions for 6-8 hours a day.

"Enhance contact with the Cuban people, support civil society in Cuba, or promote the Cuban people's independence from Cuban authorities and that result in meaningful interactions with individuals in Cuba."
Here are some suggestions that are considered acceptable:

Supporting local artists by visiting galleries and/or purchasing art
Conversing with your hosts at casa particular
Volunteering
Taking lessons (dance, language, music, sport…)
Shopping in privately-owned businesses
Eating at privately-owned restaurants
Taking guided tours

Avoid transactions with Cuban Government entities on this Prohibited List. The most important thing is to avoid the hotels and shops listed. For example, most 5-star hotels are prohibited so you wouldn't want to make purchases there.

Document your activities and transactions in a ledger or travel journal and maintain the records and receipts for 5 years.

As soon as you join your tour, you'll be spending time with your local guide—thus having a "meaningful interactions" and "promoting independence", which is a part of SCP.

If you are not a U.S. citizen or are not traveling via the U.S., please check the entry requirements for your country. Keep in mind that the tourist visa—also called the Cuban Tourist Card—is a must. Apply through the Cuban Embassy or Consulate closest to you.

57hours is committed to providing safe outdoor adventure experiences. We require all guides using our platform to have a COVID-19 safety plan and to make the details of that plan accessible to travelers. In most cases, group sizes will be reduced, guides will avoid overcrowded locations, and other safety measures will be met depending on the location and activity.

We also expect clients to respect local regulations and take measures to protect themselves, their guides, and the communities they're traveling to. For more information on COVID-19 measures in Cuba, please refer to Cuba travel advice and entry requirements by the U.S. Embassy in Cuba.

Please contact us if you have any questions or require further information. We are happy to provide you with the most up-to-date information!
Get free trip brochure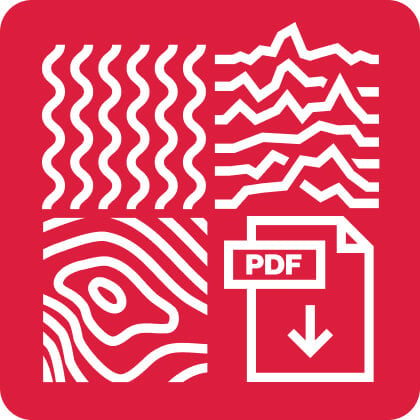 Adventure and location overview, itinerary, available dates, what's included and much more.
Brochure sent, check your inbox
Talk with us
and let one of our adventure experts help you plan your perfect adventure.
Other things to do in Cuba