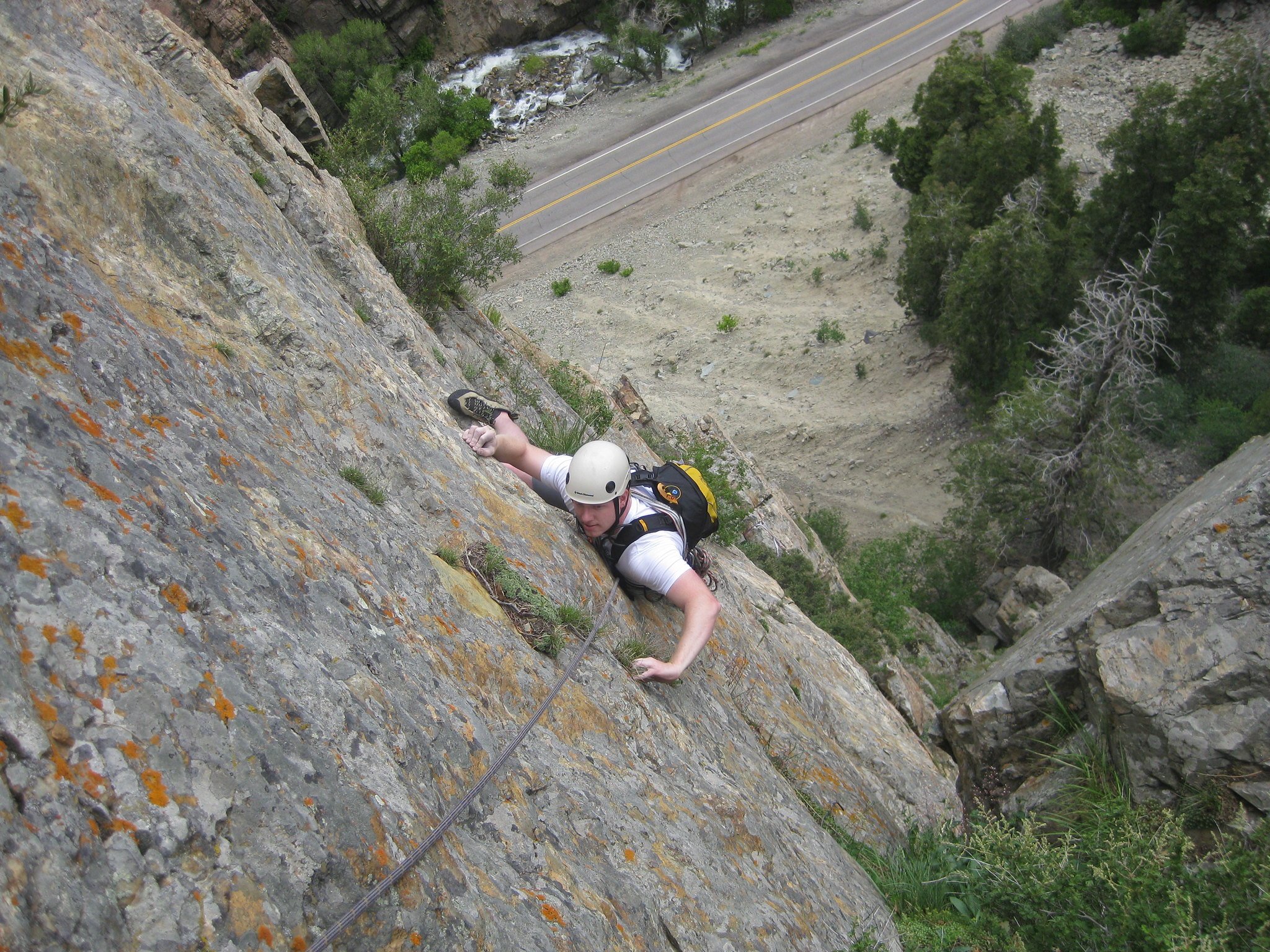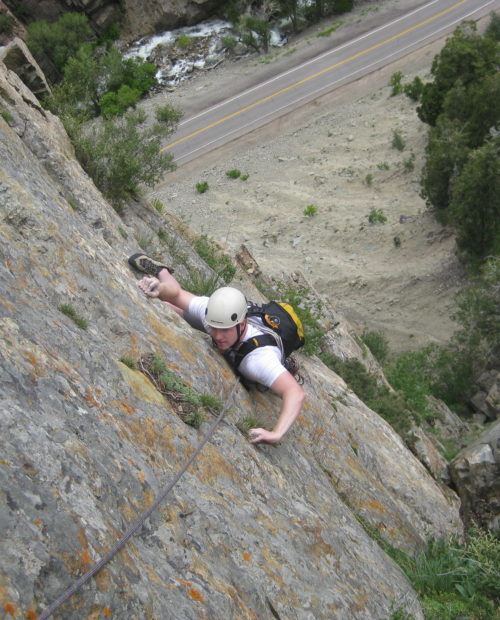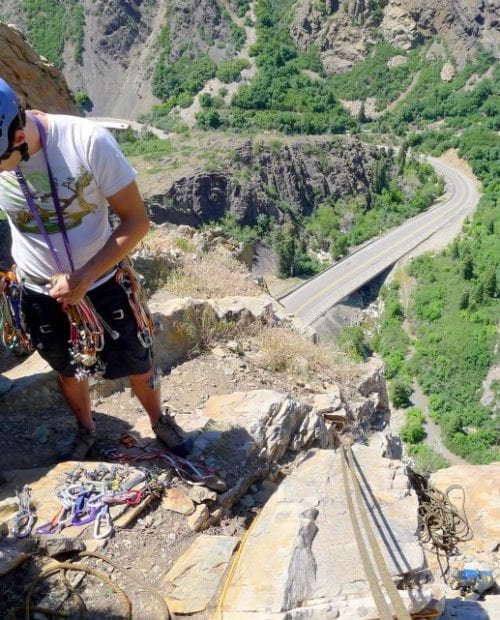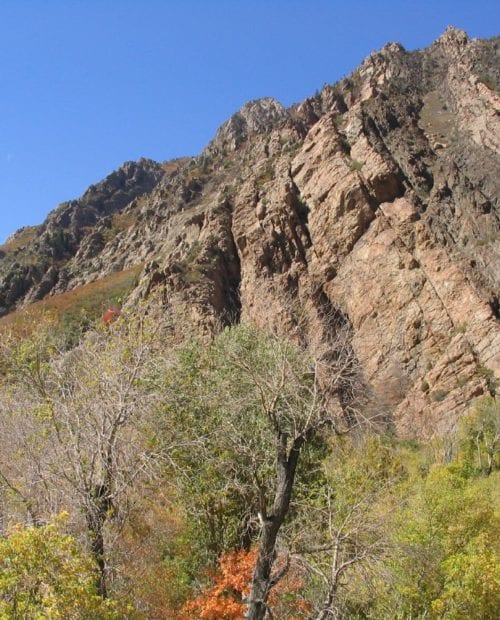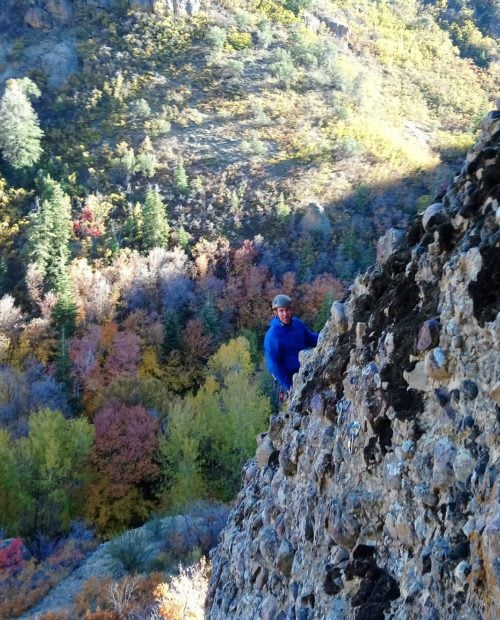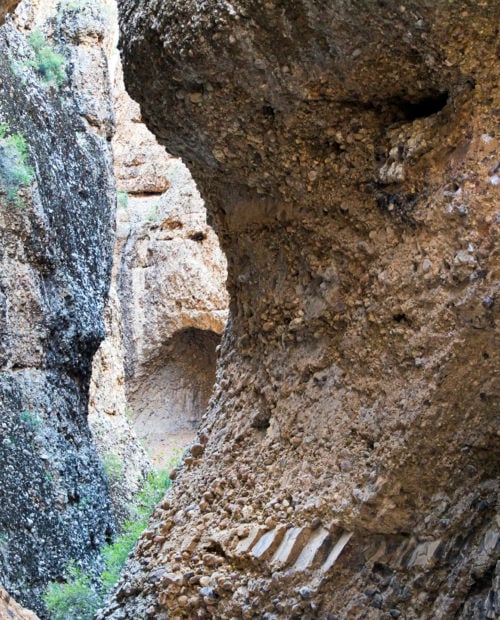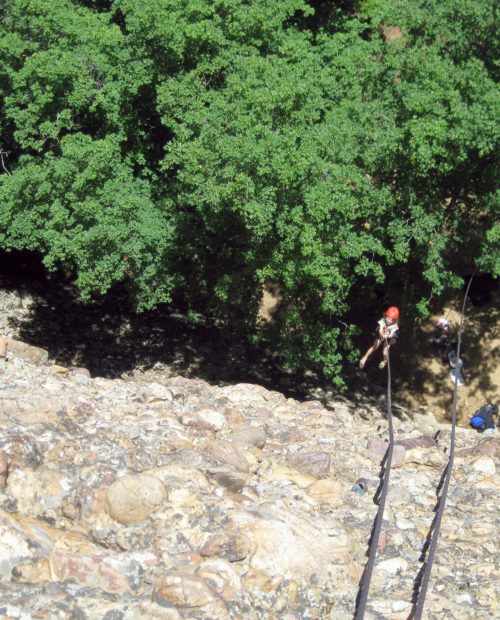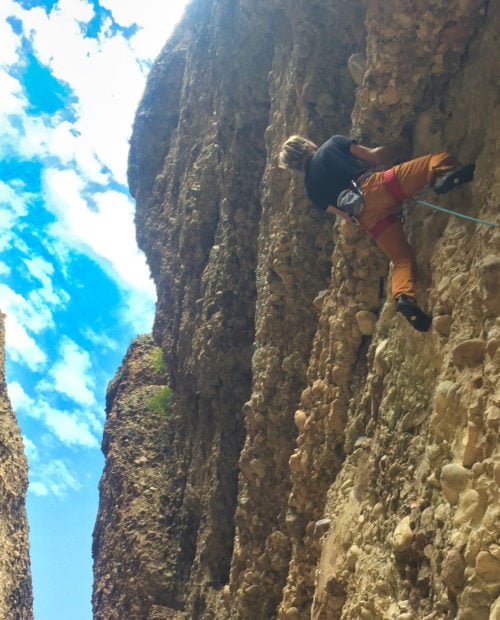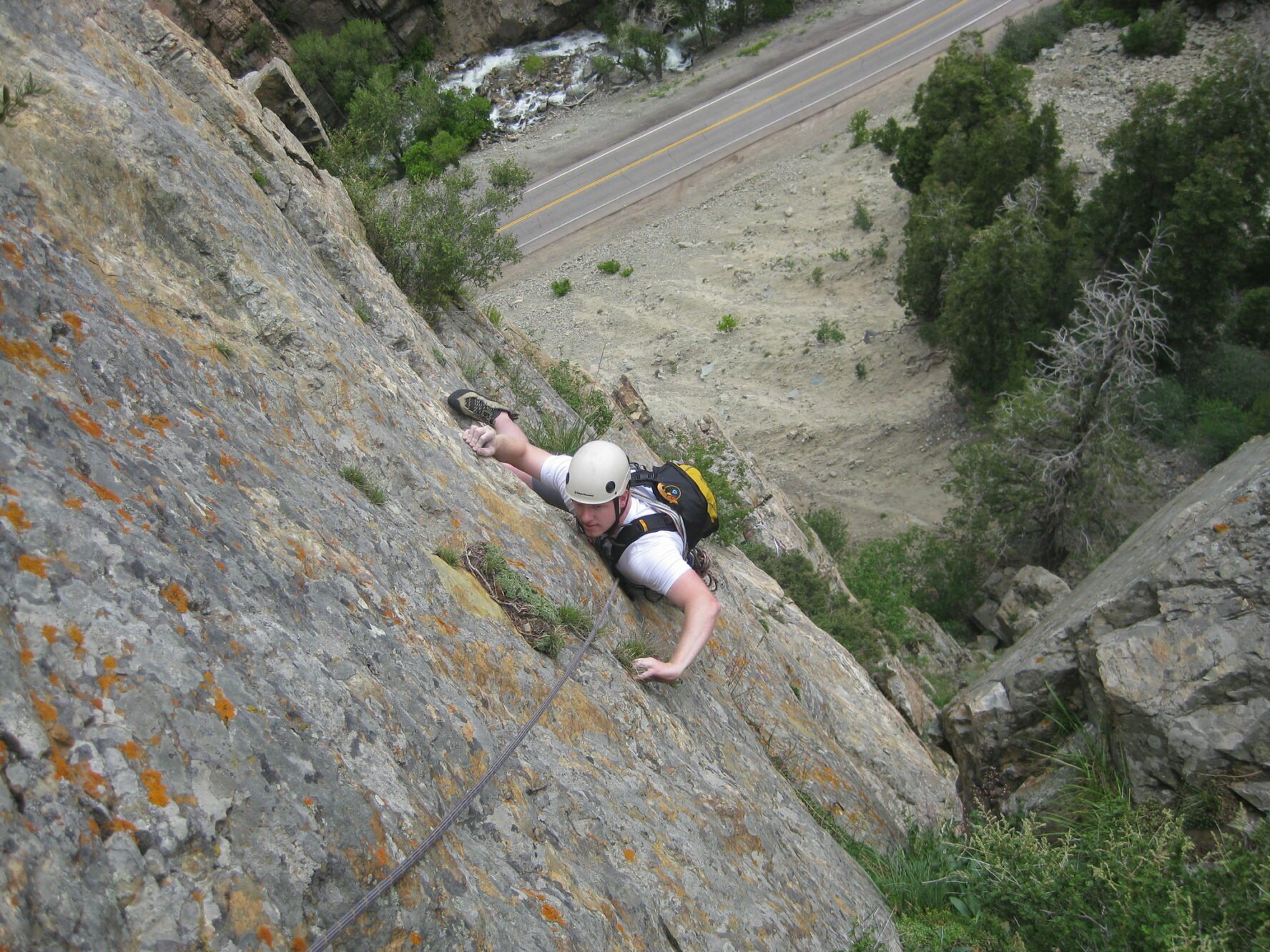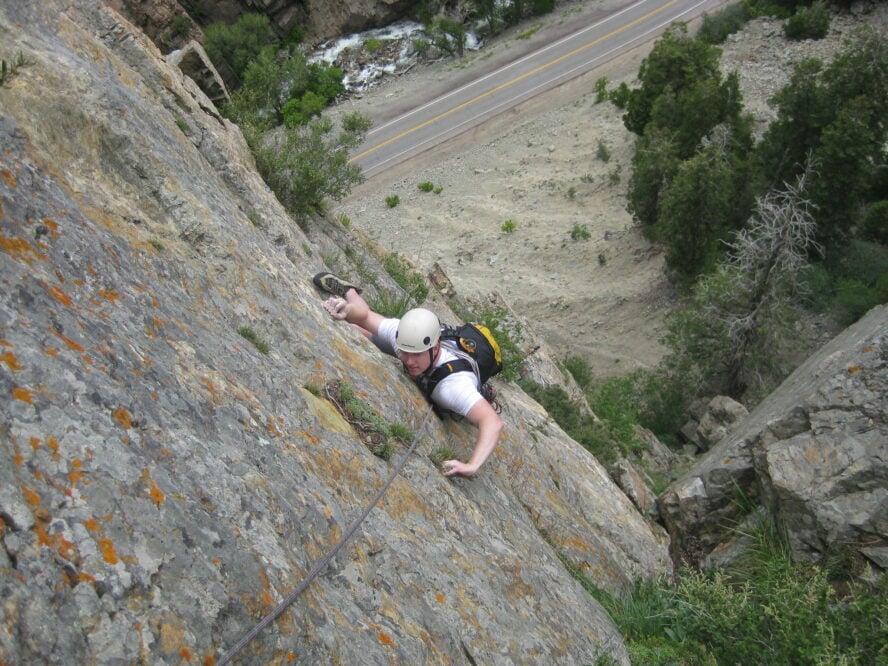 Rock Climbing near Salt Lake City
5.00

()
If you're looking for a good introduction to climbing, Salt Lake City in Northern Utah is a great spot to start! This outdoor destination holds a high spot in climbers' minds year-round. The Wasatch Mountain Range features sites such as Big and Little Cottonwood Canyons offering plenty of single-pitch crags ideal for sport climbing and skills development. Routes here also range from 5.5-5.11 on quite slick but bomber quartzite, granite or limestone. This area is also top accessible, making set-ups a breeze for more time on the rock. Escape the city crowds and enter the world of unique climbing near Salt Lake City!
Cottonwood Canyons hold a high spot in climbers minds year-round

Crags are close together with a variety of grades at each

Escape the crowds with close crags and a variety of grades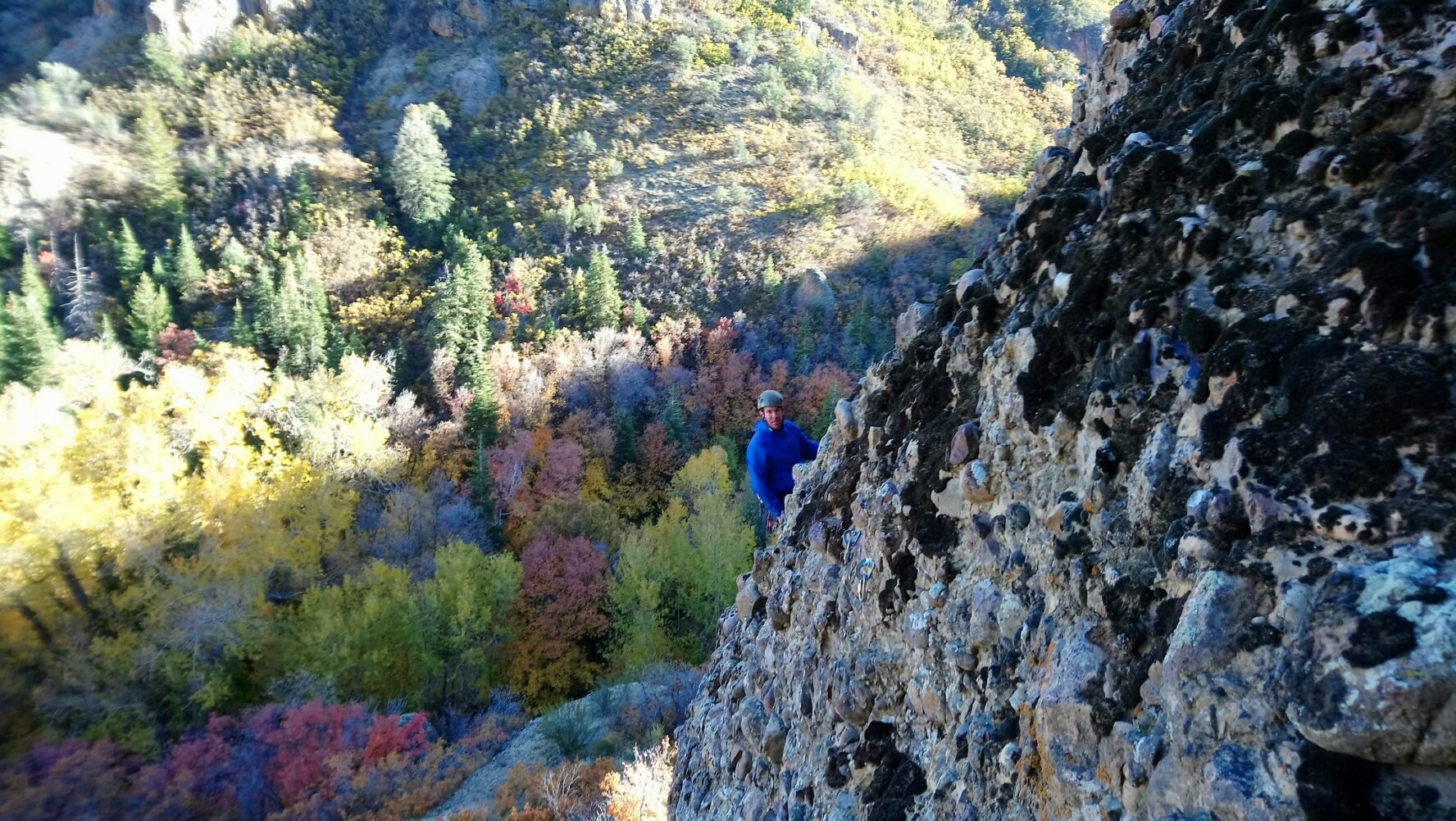 Learn To Climb With a Guide
Still new to rock climbing? Join your expert and friendly guide that will show you the fundamentals of climbing. Practice the moves under their watchful eye in a safe environment and get some experience under your belt. Get 100% comfortable climbing outside and learn the basics of equipment, outdoor ropework, anchors, and much more — the guide will tailor the day according to your personal goals. You'll want to come back and climb again as soon as the day is over!
Half-Day of Climbing With a Private Guide
Enjoy a half day exploring the most rewarding climbing Salt Lake City has to offer! This is your time to master the foundational skills in a controlled setting and with the best guiding in the region. You'll get an individualized and guided rock climbing trip in an approachable time frame and in the heart of rock-solid Utah. Need more convincing? Countless classic routes stack the skyline in this mountainous wonderland. Waist no more time, experience Salt Lake City climbing while perched high above the Salt Lake Valley and make only the sky your limit!
A Customized Day of Climbing with a Private Guide
Spend a day out climbing in the remarkable Wasatch Range! The Wasatch Range has a multitude of climbing routes and a variety of grades. Explore the magnificent Big and Little Cottonwood Canyon, Rock Canyon or Maple Canyon, and find your perfect climbing spot! Spend the day with a guide who will custom-tailor every minute around your specific skills and desires. Whether you are new to the sport, looking to advance your skills, or simply seeking adventure, the Salt Lake City area has something for you!
Multi-Pitch Rock Climbing Day
Experience rock climbing in its purest form and find your own perfect route of up to seven pitches! Discover many incredible long to moderate routes to choose from in the 5.5 to 5.10 range. Treat yourself to the finest routes the area offers, such as Steorts Ridge, Outside Corner, Penta-Pitch, the West Slabs, or Black Streak. Select from instructional climbs to adventure outings with the very best experts. Explore the area and climb a variety of multi-pitches on this all-day Wasatch adventure!
Get free trip brochure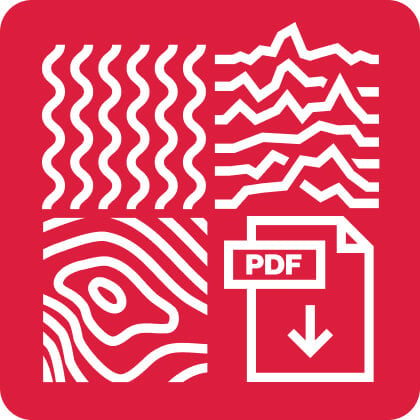 The brochure contains:
Adventure and location overview, itinerary, available dates, what's included, how to prepare, and much more.
Brochure sent, check your inbox
Talk with us
and let one of our adventure experts help you plan your perfect adventure.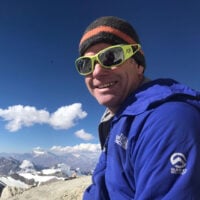 Willie Benegas
IFMGA mountain guide
Based out of Sandy, Utah, his home in the Wasatch Mountains, Willie is the co-founder of Benegas Brothers Expeditions. He's an IFMGA Mountain Guide, AMGA Ski Mountaineering Guide and has been to the summit of Mount Everest 13 times. With a stack of accomplishments too long to list, if you're looking for someone to guide you on the mountain, there's no person more qualified or experienced than Willie.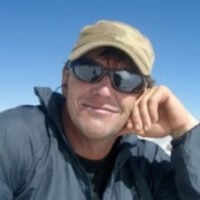 Todd Passey
IFMGA/AMGA Rock, Alpine and Ski Guide
IFMGA/AMGA Rock, Alpine and Ski Guide
Originally from Utah, Todd is a highly accomplished guide with an IFMGA certification along with certifications from the American Mountain Guide Association (AMGA) as a Rock Guide, Alpine Guide, and Ski Mountaineering Guide. Todd's extensive guiding experience spans numerous countries and all 7 continents. One of Todd's notable achievements is successfully ascending all Seven Summits, including Kilimanjaro in Africa (1 time), Elbrus in Europe (4 times), Aconcagua in South America (2 times), Denali in North America (22 times), Carstensz in Oceania (7 times), Vinson in Antarctica (24 times), and Everest in Asia (2 times). Currently, Todd Passey resides in Utah's Wasatch Mountains.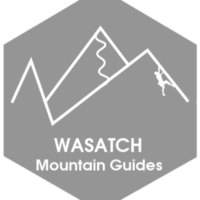 Wasatch Mountain Guides
Wasatch Mountain Guides
WMG is dedicated to demonstrating its passionate commitment to workplace sustainability, its deep-held understanding and love for nature, and a dedication to protecting the wilderness areas we all visit is taught on each and every WMG adventure.
Rock Climbing Near Salt Lake City
My children (ages 10 and 13) and I enjoy indoor climbing and we hired Todd to help us get some outdoor climbing experience. I told Todd a little bit about what we were capable of indoors and he took us to a site that was both doable and challenging. He was also a great coach. He helped my 10 year old struggled to find the way up the rock but Todd coached her through it and she got to the top. I highly recommend as a rock climbing guide.
Willie is one of the best mountain guides in the world.
He has the highest level of formal guide certification as an IFMGA guide. Willie is an expert in all climbing, skiing and mountaineering disciplines. However, it is Willie's passion for the environment and for teaching that really separates him from other guides. Willie is a wealth of knowledge and skill, and he can help any adventure seeker have an epic trip in deep powder, on any rock or on any mountain.
Highly recommended!
Paul K.
(source: In the Company of Guides)
I have ice climbed and skied with Todd. He is a great teacher and great company. A couple of years back we climbed the Great White Icicle in Little Cottonwood Canyon, Utah , which was a 5 pitch WI 2/3 climb with my wife Maria and Todd. It was a great experience and a nice introduction to water ice. Hope to get back to SLC sometime soon to do some climbing with a Todd – rock, ice or alpine. Todd and Winslow run a great outfit. Highly recommended!
Willie was amazing
Very experienced. We always felt safe and learned a lot.
Willie tailored the day to our level. We had a awesome time. Can\'t recommend enough.
Things to know
57hours is committed to providing safe outdoor adventure experiences. We require all guides using our platform to have a COVID-19 safety plan and to make the details of that plan accessible to travelers. In most cases, group sizes will be reduced, guides will avoid overcrowded locations, and other safety measures will be met depending on the location and activity.

We also expect clients to respect local regulations and take measures to protect themselves, guides and the communities they're traveling to. For more information on COVID-19 measures in Salt Lake City, please refer to the Salt Lake City county website.

Please contact us if you have any questions or require further information. We are happy to provide you with the most up-to-date information!

What you get in this adventure package:

An experienced, local rock-climbing guide with extensive knowledge of the area
4-8 hours of rock climbing each day (depending on your chosen itinerary)
All technical climbing gear

What's not included:

Transportation
Accommodations
Food and snacks

If you can climb a ladder, you're good to go. Being in good shape is always a plus but far from necessary. Rock climbing is all about using good movement technique rather than muscling up a cliff using brute strength. To ensure you have a fun day, your guide will choose routes that best suit your skill and fitness level.

Salt Lake City has plenty of options for beginner climbers. Whether you've never climbed before or are transitioning from the gym to outdoor climbing, your guide will customize the day to suit your skill level and objectives. With a guide by your side, you'll learn something new, stay safe on the rocks, and most importantly, have fun!

For intermediate to advanced climbers, Salt Lake City has loads of routes to spend the day on. Your guide will discuss your objectives and customize the day to your goals. Let your guide plan the day so you can focus on developing your skills while climbing the classic routes or best hidden gems the area has to offer.

All technical climbing equipment can be provided by your guiding service on a first come first serve basis. However, if you have your own gear, feel free to bring it. You'll need:

Helmet
Harness with a locking carabiner, belay device, and chalk bag
Ropes
Rock shoes
Climbing hardware (quickdraws, cam devices, stoppers, etc.)
Here's a list of the equipment you should bring:
Day pack large enough to carry all the items listed (around a 40L bag)
Water bottle
Food you can eat on-the-go
Toiletries (sunscreen, bug spray, toilet paper, etc.)
Sunglasses
Camera — optional

Dress comfortably and for the weather in clothes you can move in. We suggest bringing clothing appropriate for the season. Layers are best and don't wear jeans.

Group sizes and prices:

Group sizes are usually between 1–4 people with one guide, but you can also go with a larger group of up to 8 people with 2 guides.
Cost per person will decrease as the group grows for private tours, so it's the perfect opportunity to climb with friends and family.

Climbing days can be arranged for bigger groups. Contact us prior to booking.

Min. age requirements:

If you are older than 18, you're good to go.
Minors younger than 18 may be permitted to climb on a case-by-case basis, but must be in the presence of a parent or legal guardian.

If your group has climbers under the age of 18, contact us prior to booking to make arrangements.

Located southeast of downtown Salt Lake City, Utah, the Wasatch Mountain Range is really easy to reach. Salt Lake City is home to the Salt Lake City International Airport (SLC). Both Big and Little Cottonwood Canyons are a quick 25 minutes away from the same airport (22 miles).

Once you and your guide agree on the details of your itinerary, your guide will suggest the best place to meet — either at the climbing area's parking lots or nearby markets/coffee shops. From there, you'll head to the crag and begin your day of climbing!
Get free trip brochure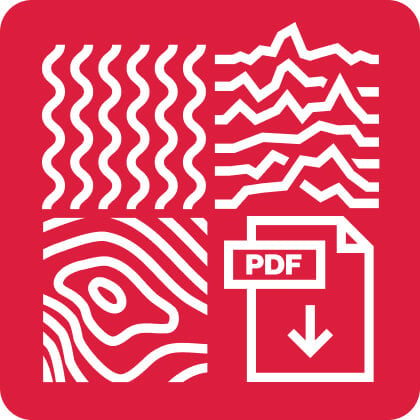 Adventure and location overview, itinerary, available dates, what's included and much more.
Brochure sent, check your inbox
Talk with us
and let one of our adventure experts help you plan your perfect adventure.
Other things to do in Utah