1. Mammoth Lakes and Mammoth Mountain
Mammoth backcountry skiing is found in eastern California near the world famous Yosemite National Park. Mammoth Lakes and its namesake mountain are located 313 miles (about 500 kilometers) north of Los Angeles and 360 miles (580 kilometers) west of San Francisco by winter roads. Despite the 5.5-hour drive, Mammoth backcountry skiing is the mountain of choice for Los Angeles powder seekers. Tahoe backcountry skiing is only 2.5 hours north, so linking the two locations is an option for multi-day trips. You're going to want time to explore Mammoth Mountain Resort, which covers over 3,500 acres with a peak elevation of 11,053 feet. The family-friendly area features plenty of diversions if you're looking for an easy day trip. The Mammoth area is renowned for its numerous natural hot springs, ideal for a soak in spring. If you want to resort hop, hire a guide and tour the classic traverse from Mammoth Mountain to June Mountain.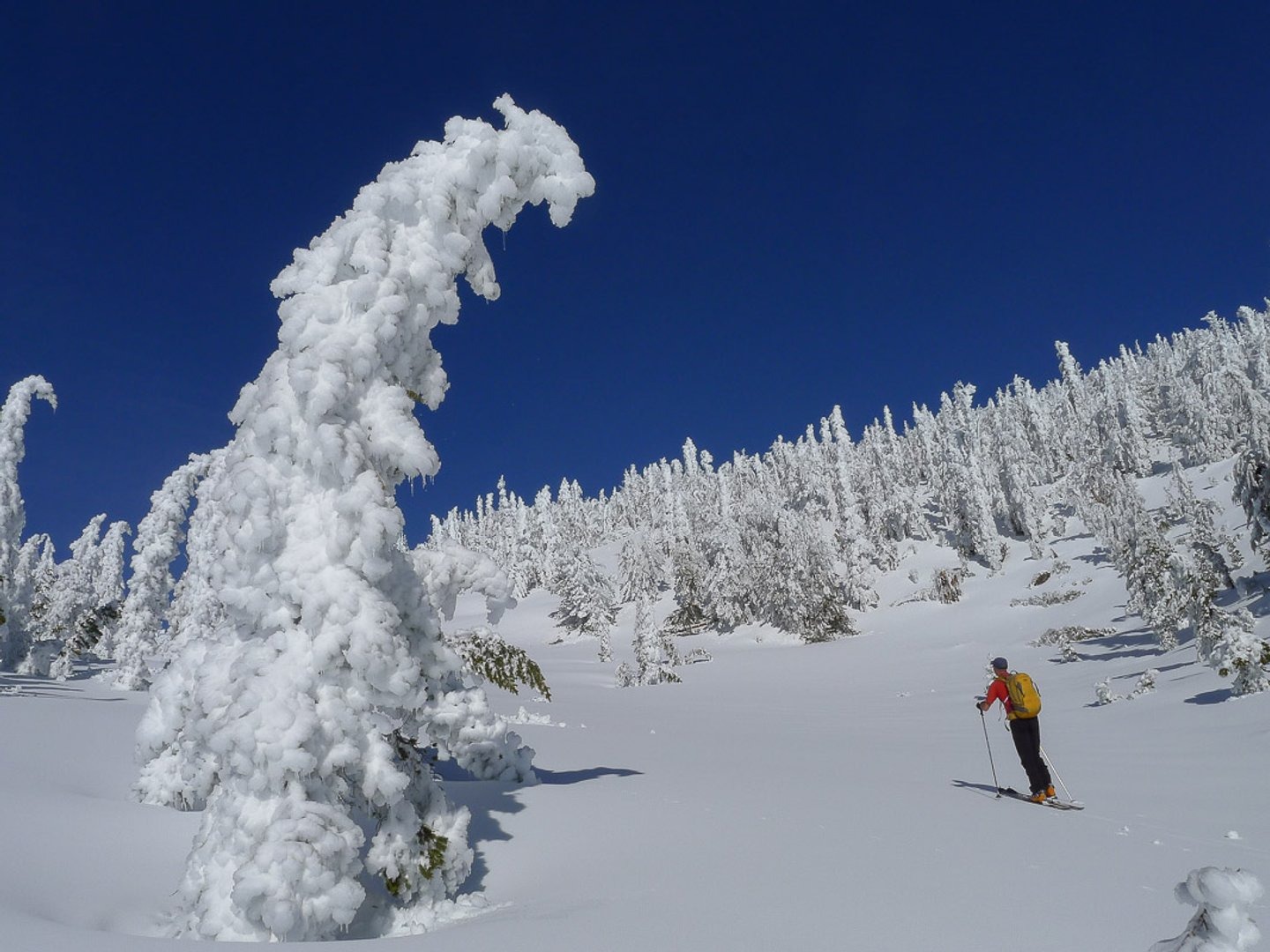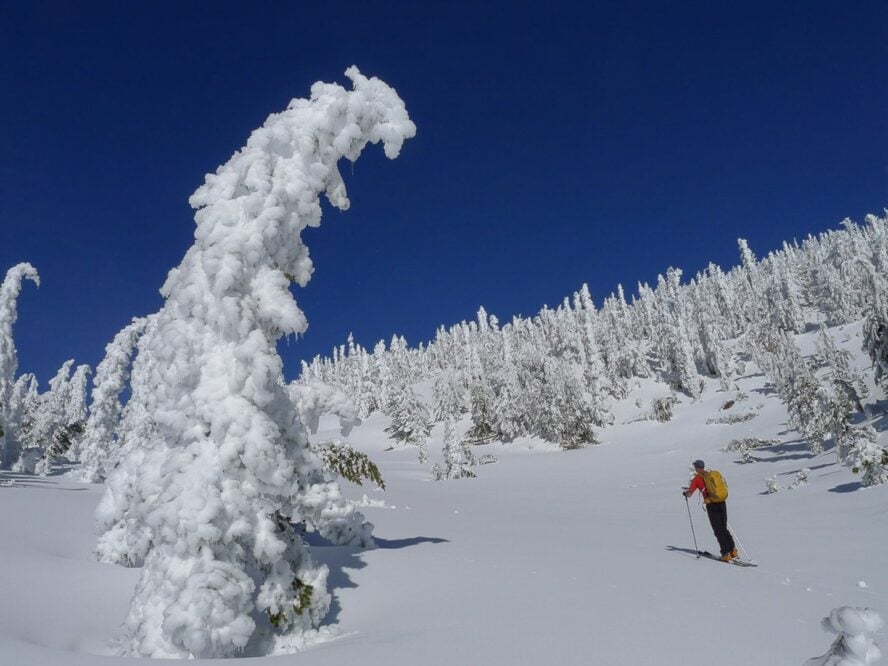 Mammoth area has easy access to bowl and high elevation routes
Surrounding the town of Mammoth Lakes are opportunities for backcountry skiers and riders. Mammoth Lakes is also home to plenty of non-resort backcountry options like Mammoth Crest and Mount McGee. Local, certified Mammoth backcountry guides are available to help you access the rock, ice and snow. If you're not headed to the resort, this section of Eastern Sierra has other areas to explore for backcountry skiing. The Lakes Basin, Duck Pass and Devil's Postpile areas all offer great terrain. Lake Mary Road provides easy access to many objectives. If you stay close to the road, consider the Sherwin Bowls, where, you guessed it, there's plenty of bowl skiing. Other good runs within Mammoth include the Tele Bowl (along Sherwin Creek Road) with solid options at higher elevation like the Bardini Chutes and Punta Bardini. Other favorite spots include descents from Mammoth Crest and Mount McGee, where the corn skiing can be had all of the time.