All-Women's Climbing Along the Kilimanjaro Machame Route
Kilimanjaro | Tanzania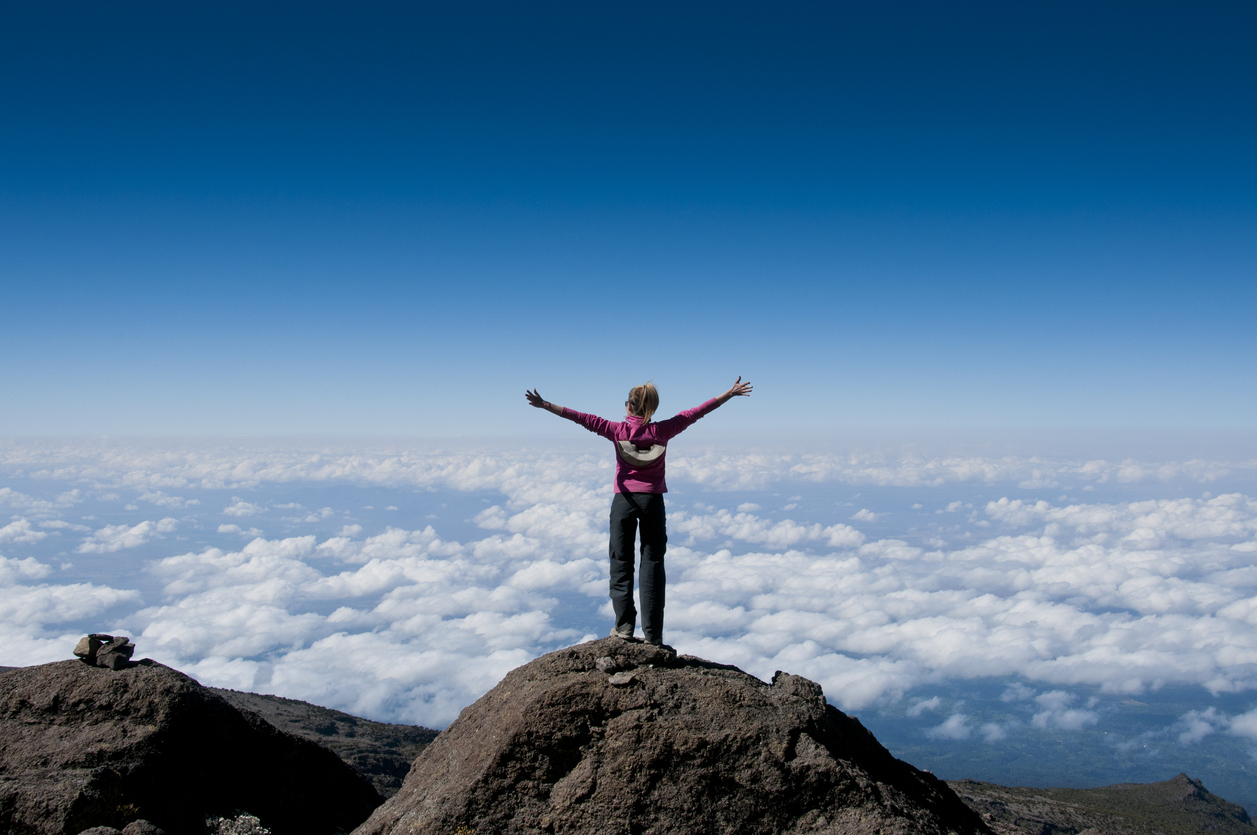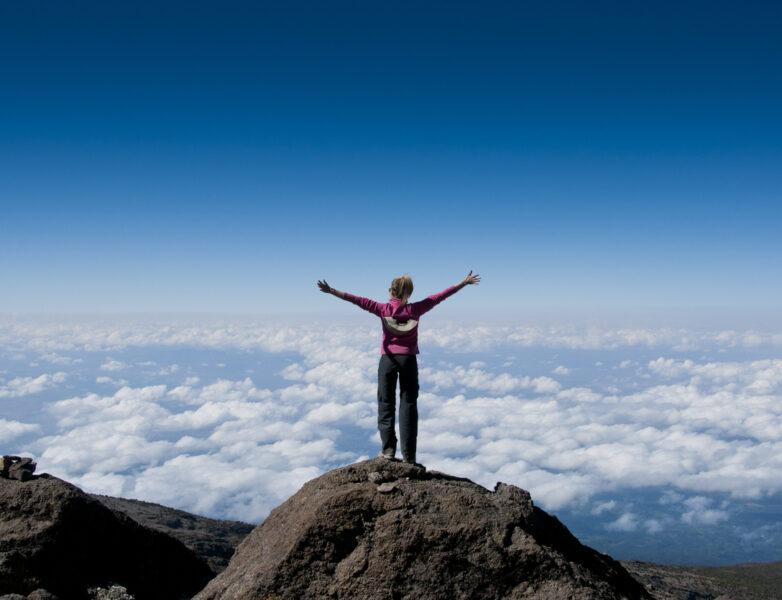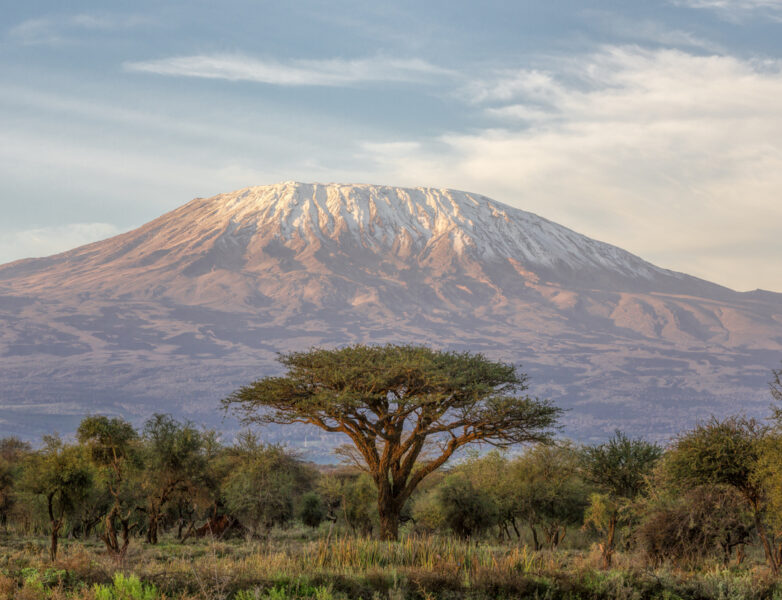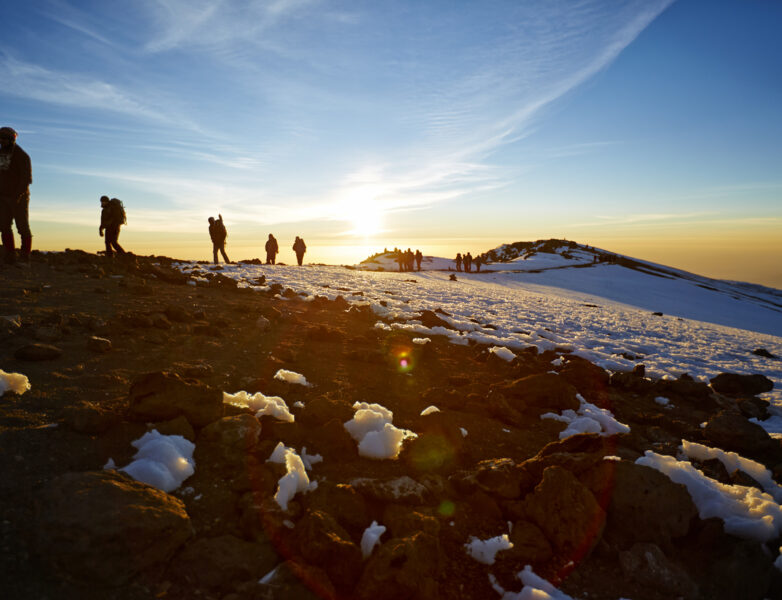 Top three reasons to climb the Kilimanjaro
This route allows "walk high, sleep low" for better acclimatization

Stunning scenery climbing through five diverse climatic zones

Discover the famed Lava Tower and Shira Plateau
At 5,895 meters (19,341 feet), Kilimanjaro is the highest mountain in Africa and the tallest freestanding mountain in the world. This dormant volcano is one of the Seven Summits that every mountaineer and alpine climber has on their bucket list, and the best part is that almost anyone can climb it with some determination and a professional guide. Located in Tanzania, the iconic Kilimanjaro boasts spectacular landscapes, diverse wildlife, and several historical sites. Machame, also known as the "Whiskey Route" due to being just slightly more difficult than the "Coca-Cola Route", is one of the easiest and the most scenic routes up Kilimanjaro. Trekking through grasslands, tropical rainforest, alpine meadows, and moorlands, you'll reach snow and ice in a matter of days. The route allows you to acclimatize to the high altitudes, making the summit success rates relatively high. Join a group of like-minded ladies on this truly life-changing experience and cross off Kilimanjaro from your bucket list!
Season

January through March and June through November

Nearest city

Arusha, Tanzania, is just under 2 hours away
Book This Adventure
All-Women Climbing along the Kilimanjaro Machame Route With a Guide
This week-long women's climbing adventure takes you to the exotic Kilimanjaro, where you'll develop the requisite skills to move efficiently and safely through varying terrain at high altitude. The Machame route is often considered the most scenic approach to Kilimanjaro's summit crater. The seven day itinerary takes you through five different vegetation zones from the lush plains of Africa to the volcano's glaciated peak and offers better chances of summiting thanks to more gradual acclimatization.
Itinerary
Day 1: Arrival
Once you reach Arusha, your guide will transfer you to the Gold Crest Hotel, where you will go over the itinerary, check your gear, and meet the group.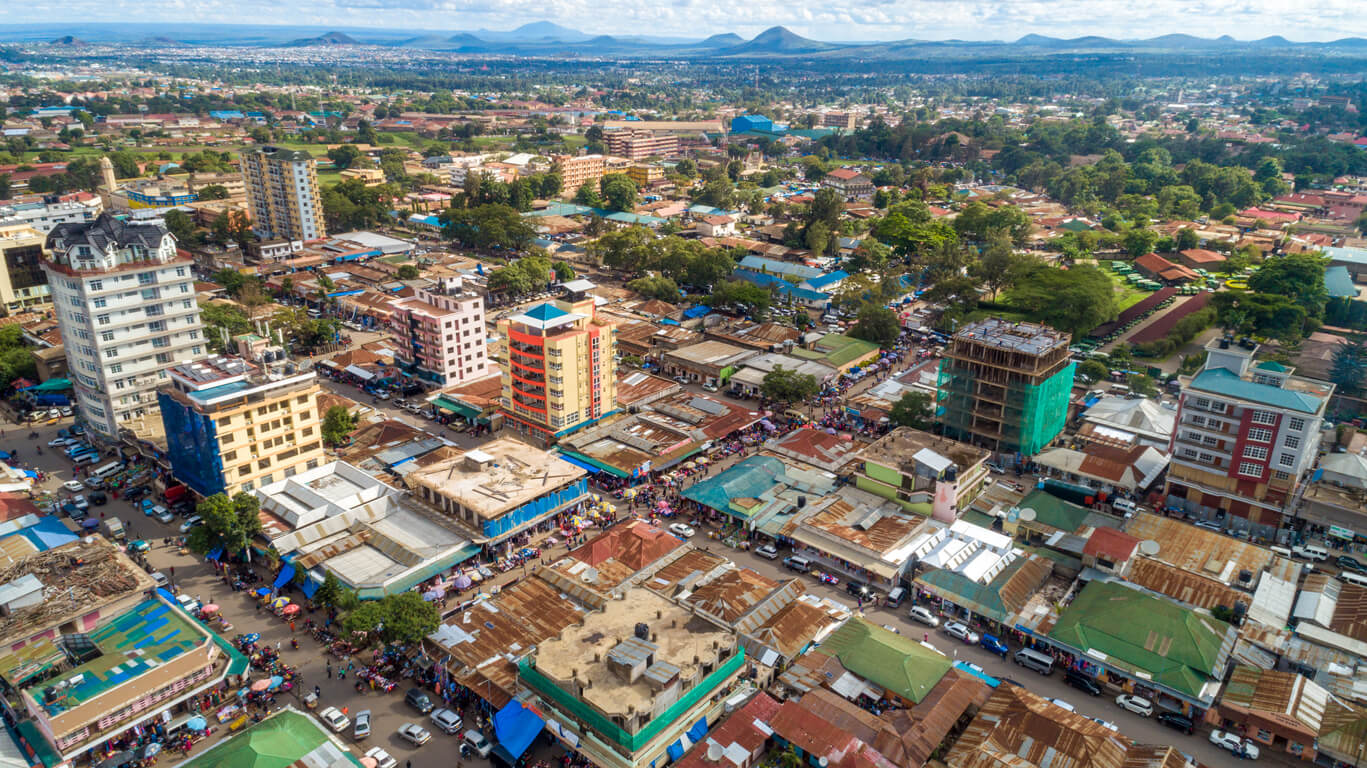 Day 2: Sightseeing & preparations
Get to know your team better over breakfast and go sightseeing in Arusha—the colorful safari capital of Tanzania. This multicultural city offers a rich restaurant scene, local markets, national parks, and more. Once you get back to your hotel, make final preparations for the climb.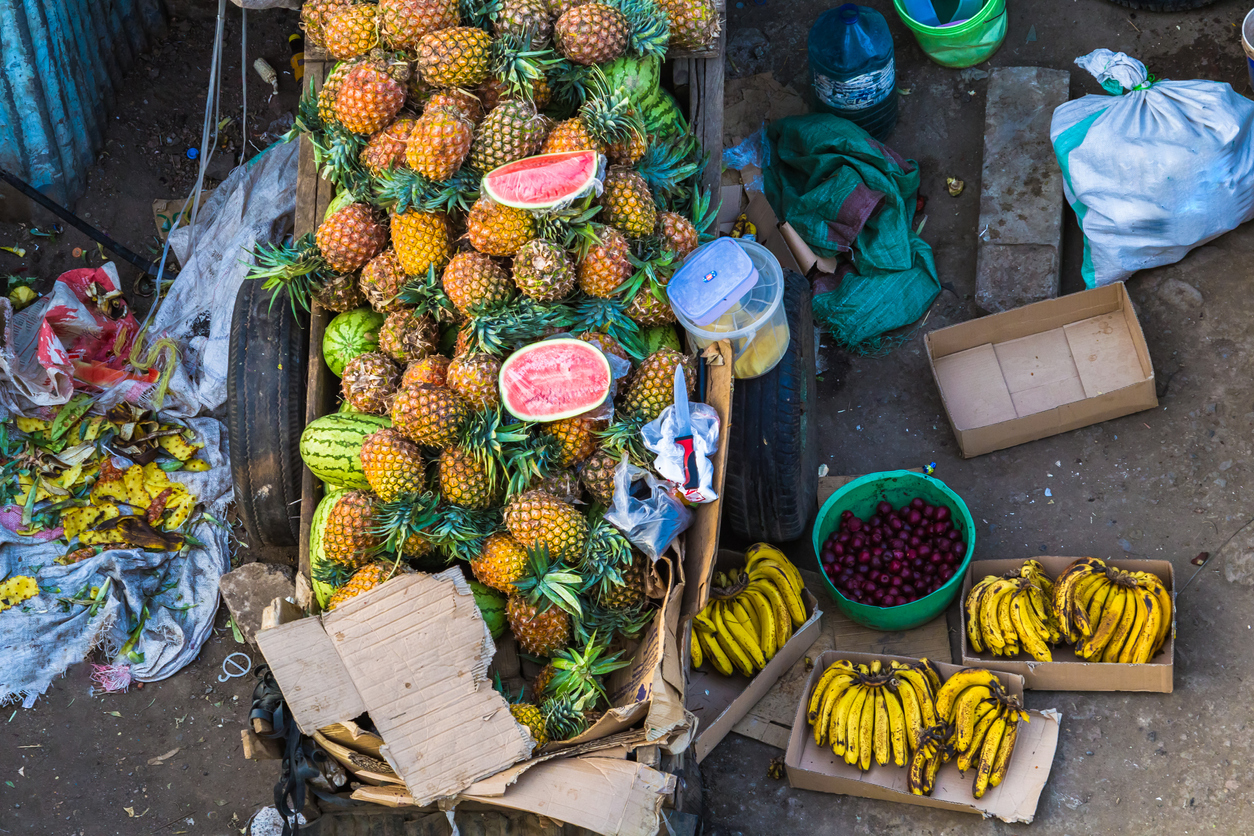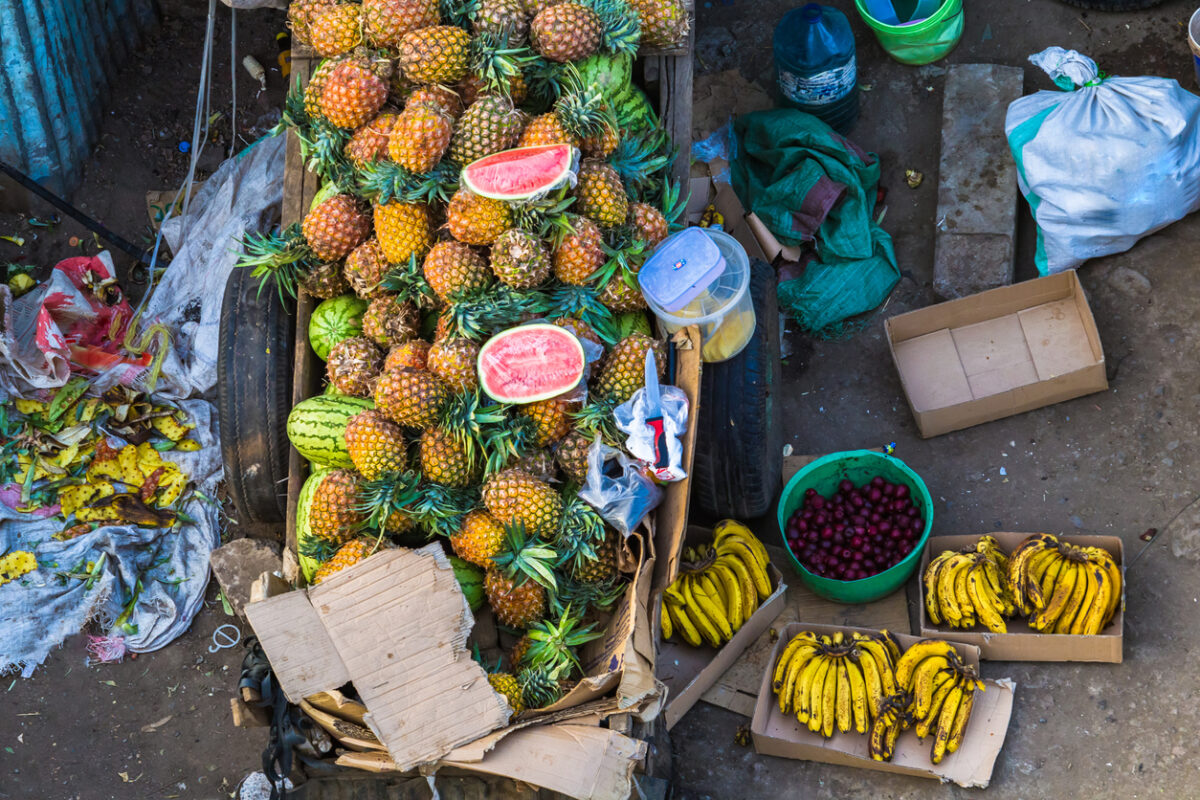 Day 3: Machame Camp
In the early morning hours, you will take a ride to Machame Gate from where you'll trek to Machame Camp at 9,927ft. Along the way you'll pass through the village of Machame and the dense rainforest on a winding trail.  
Elevation: +4,000ft
Distance: 11 km/7 miles
Duration: 5-7 hours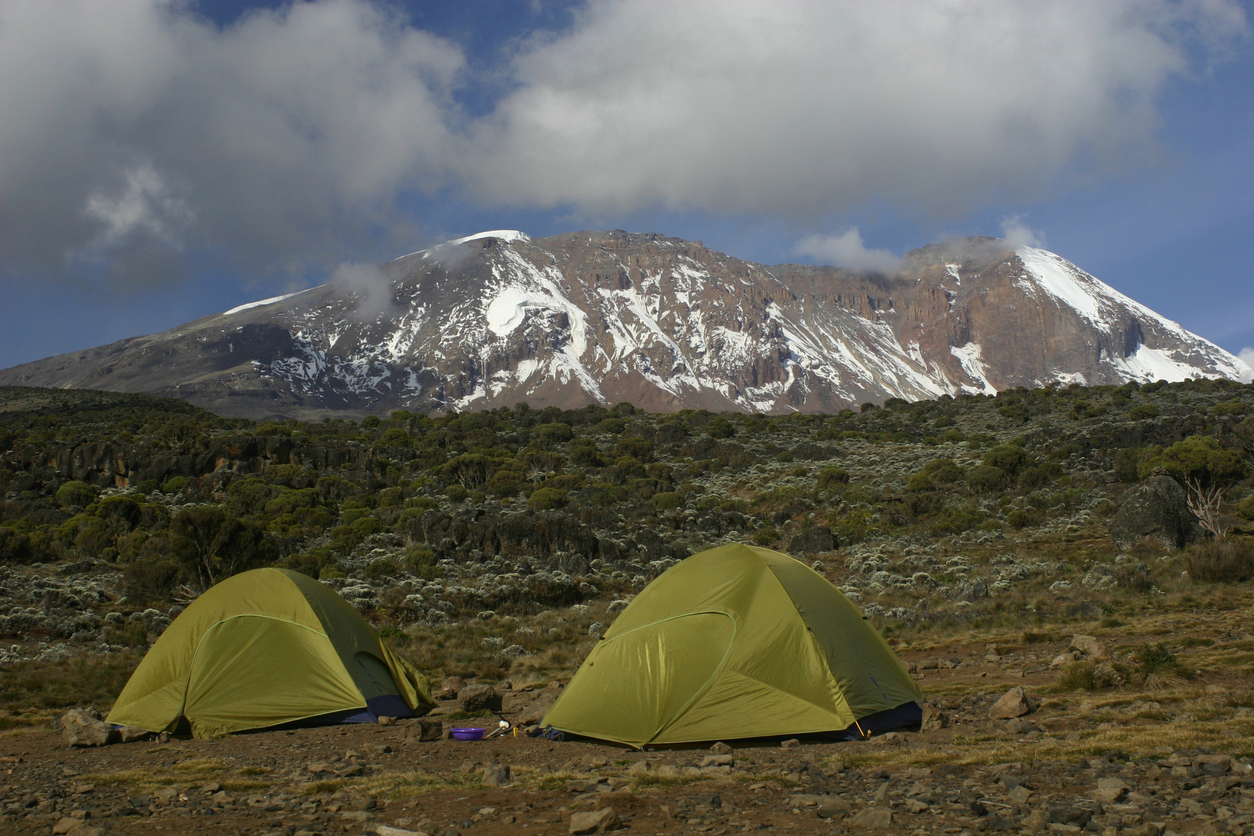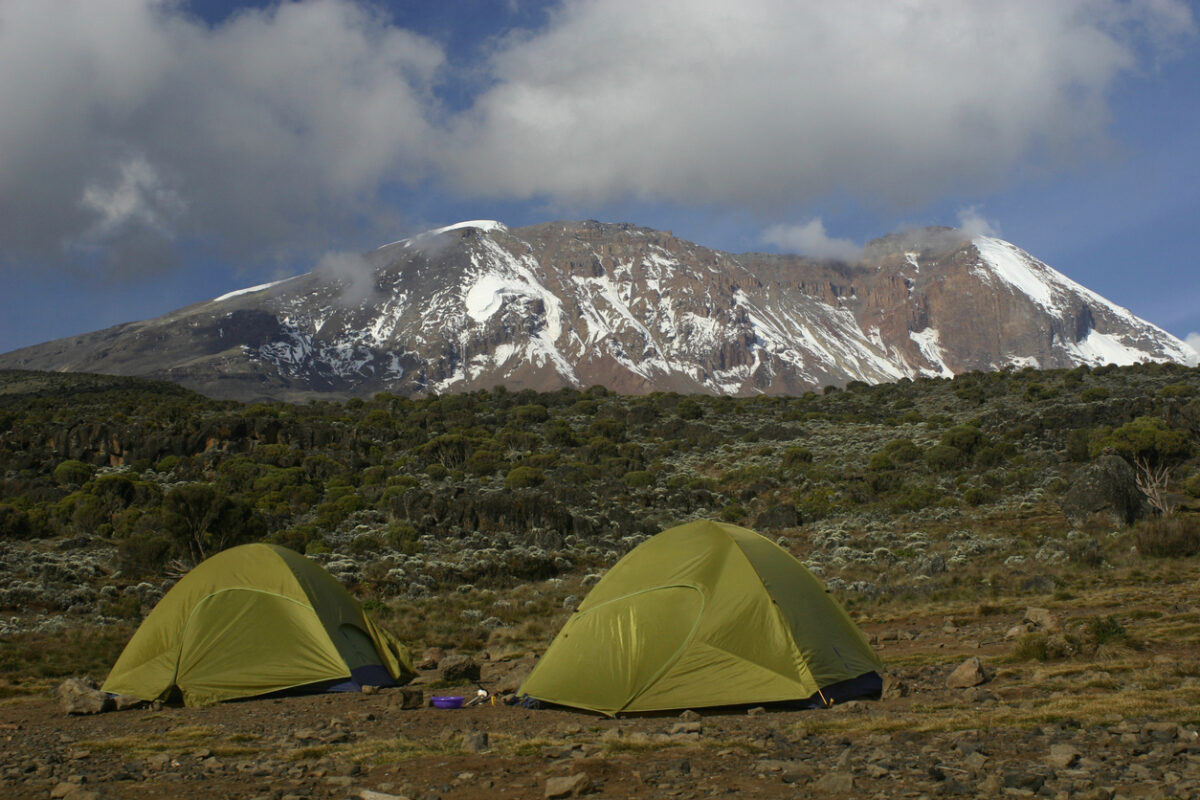 Day 4: Shira Camp
After a hearty breakfast, follow the path up to a steep, rocky ridge and through a large river gorge until you reach Shira Camp at 11,500ft, the second camp on the Machame Route. 
Elevation: +3,000ft
Distance: 5 km/3 miles
Duration: 4-6 hours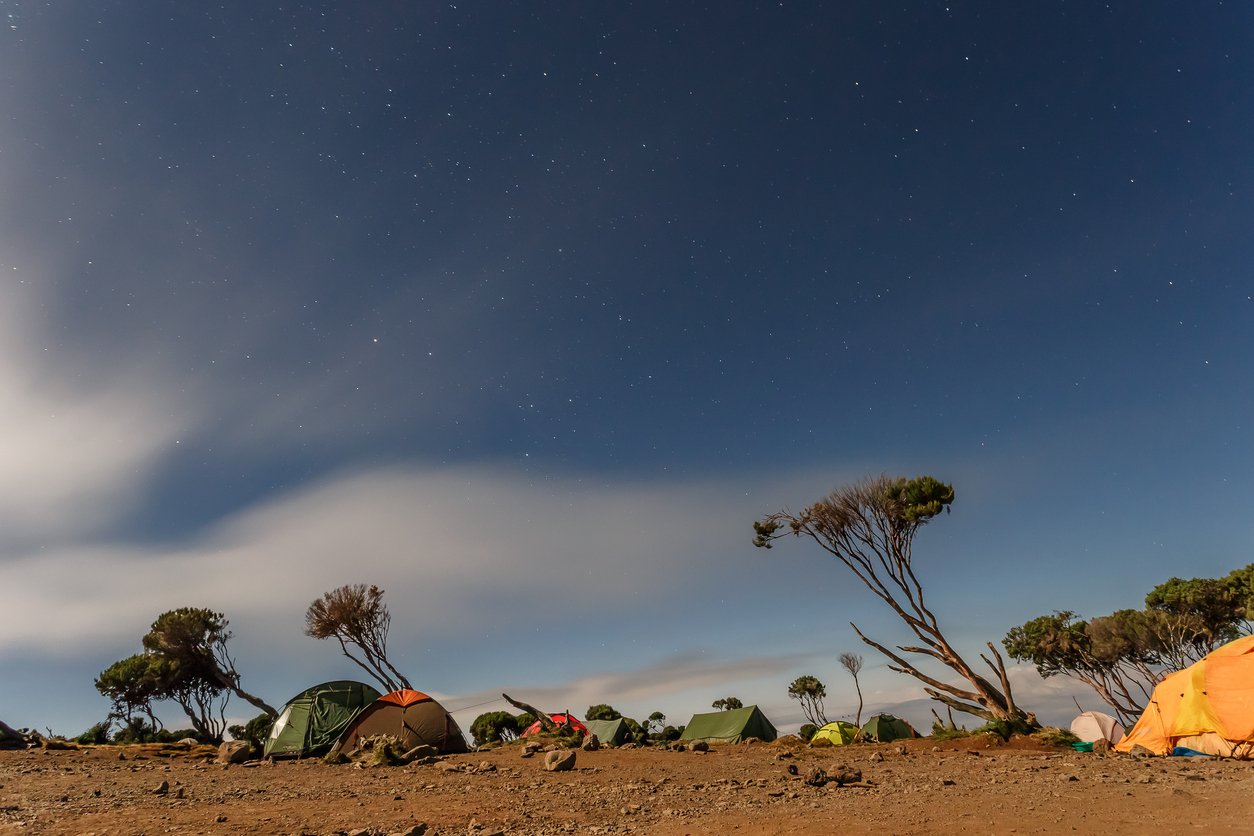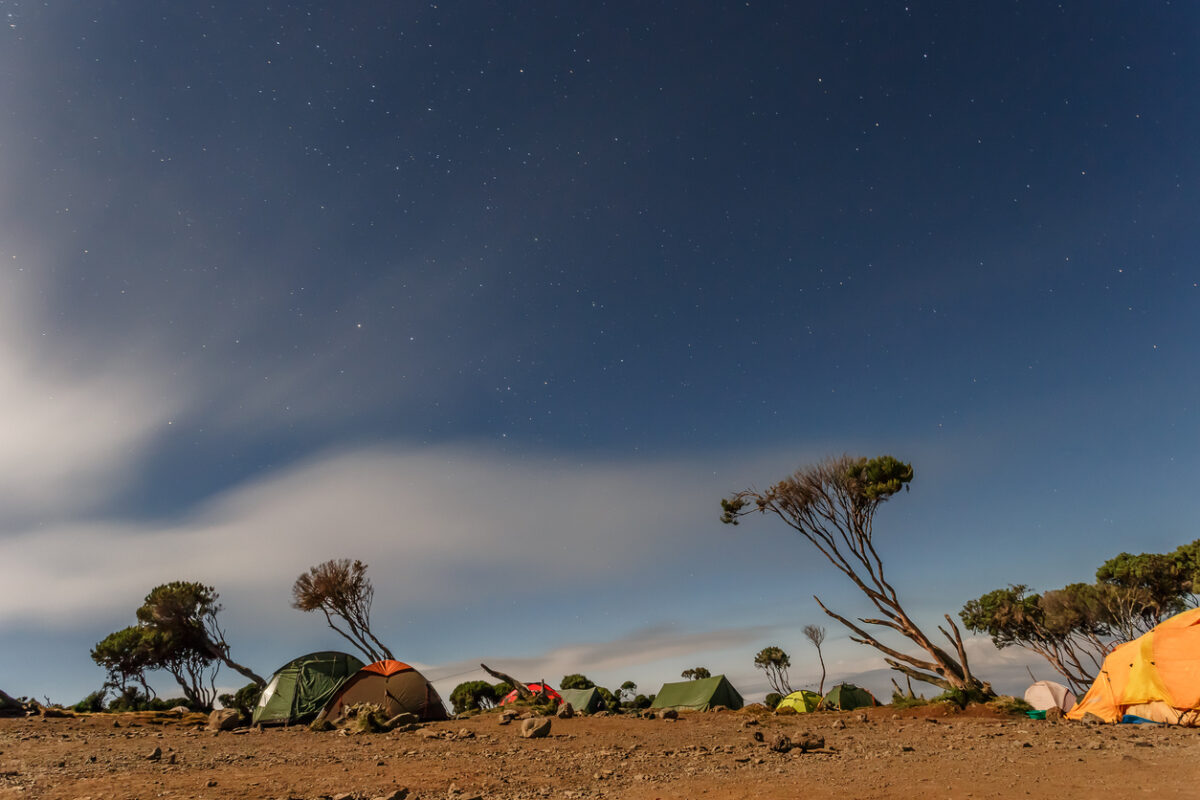 Day 5: Lava Tower and Barranco Camp
Visit Lava Tower, a 300ft tall volcanic rock tower formed by the volcanic activity that happened on the mountain centuries ago. The tower is also known as a volcanic plug—at some point in the distant past, lava shot out of a vent at the base and hardened, thus stopping the pouring of lava from beneath. This short trip will help you with acclimatization. After visiting this natural wonder, you'll head back down passing the strange, but beautiful Senecio Forest until you get to the Barranco Camp at 13,044ft. 
Elevation: +2,600ft, -2,000ft
Distance: 10 km/6 miles
Duration: 6-7 hours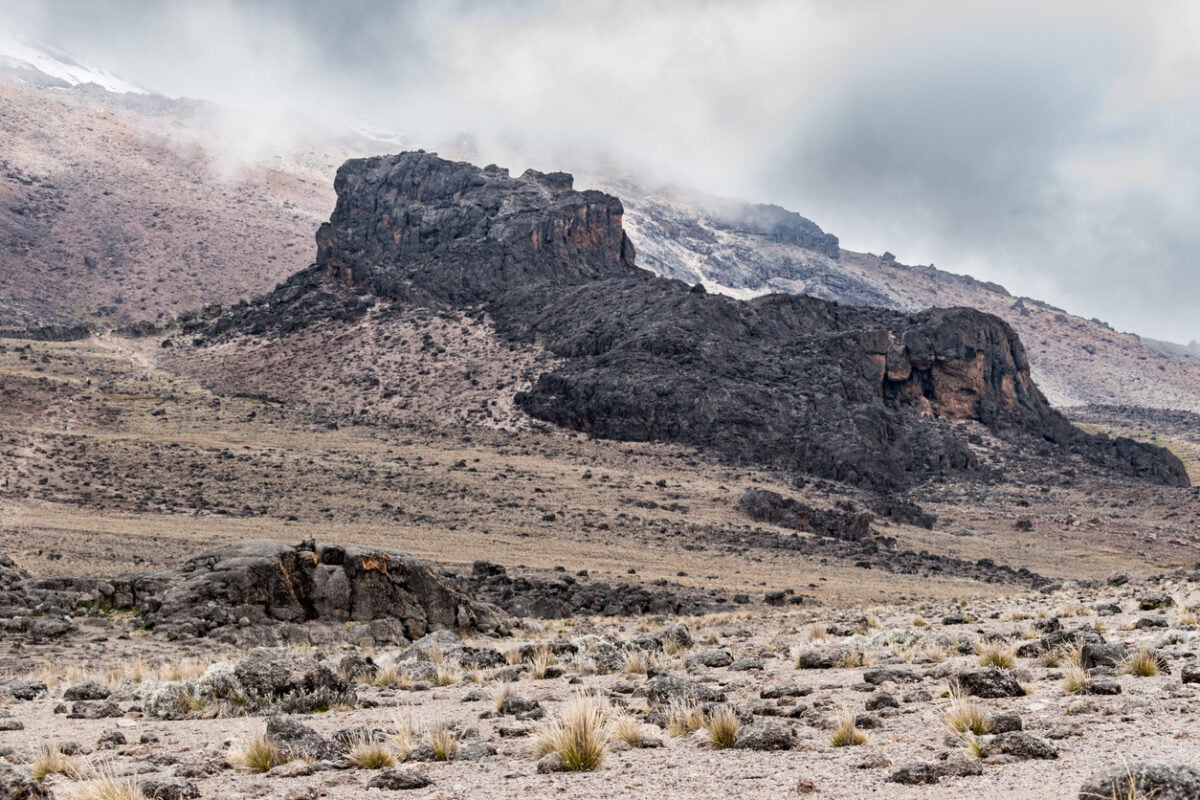 Day 6: Karanga Camp
Begin your day by descending into a ravine to the base of the Great Barranco Wall and climb the steep, but non-technical cliff before you reach the Karanga Camp at 13,106ft. 
Elevation: +100ft
Distance: 5 km/3 miles
Duration: 4-5 hours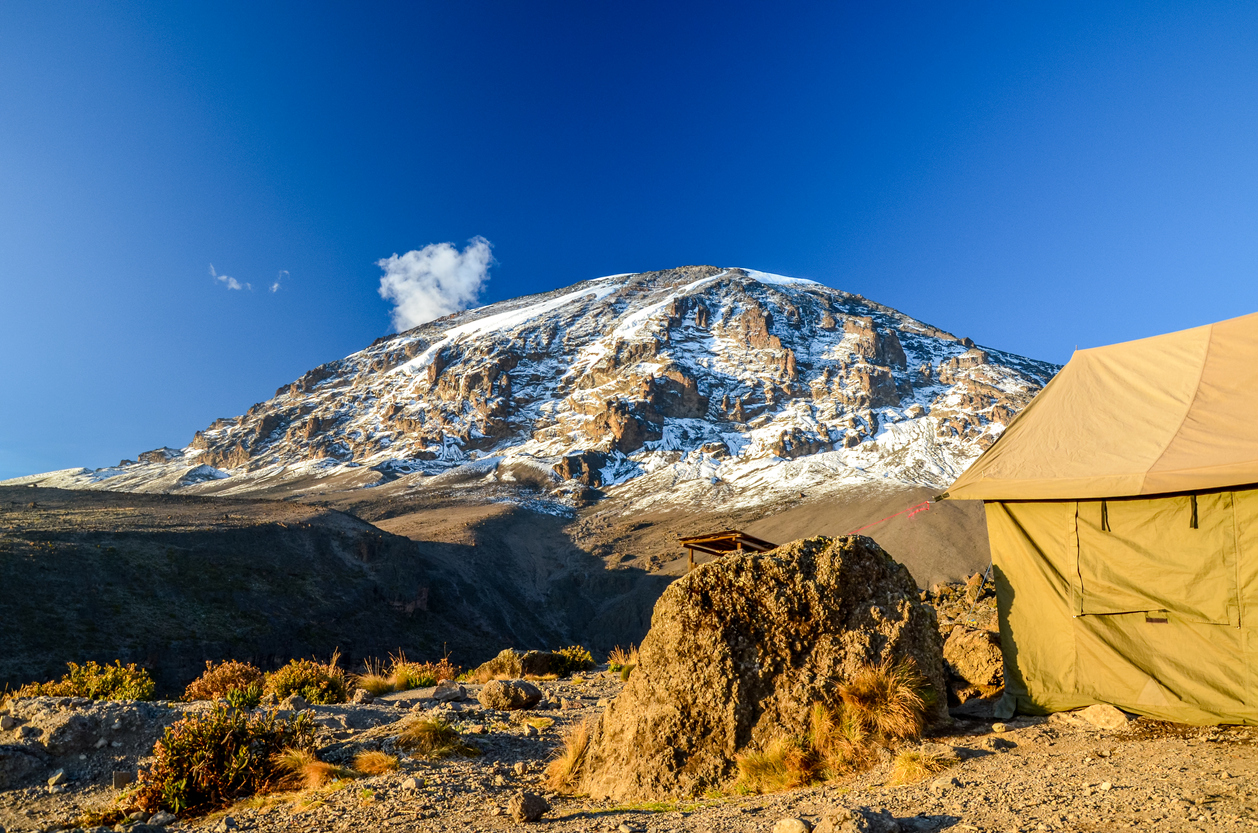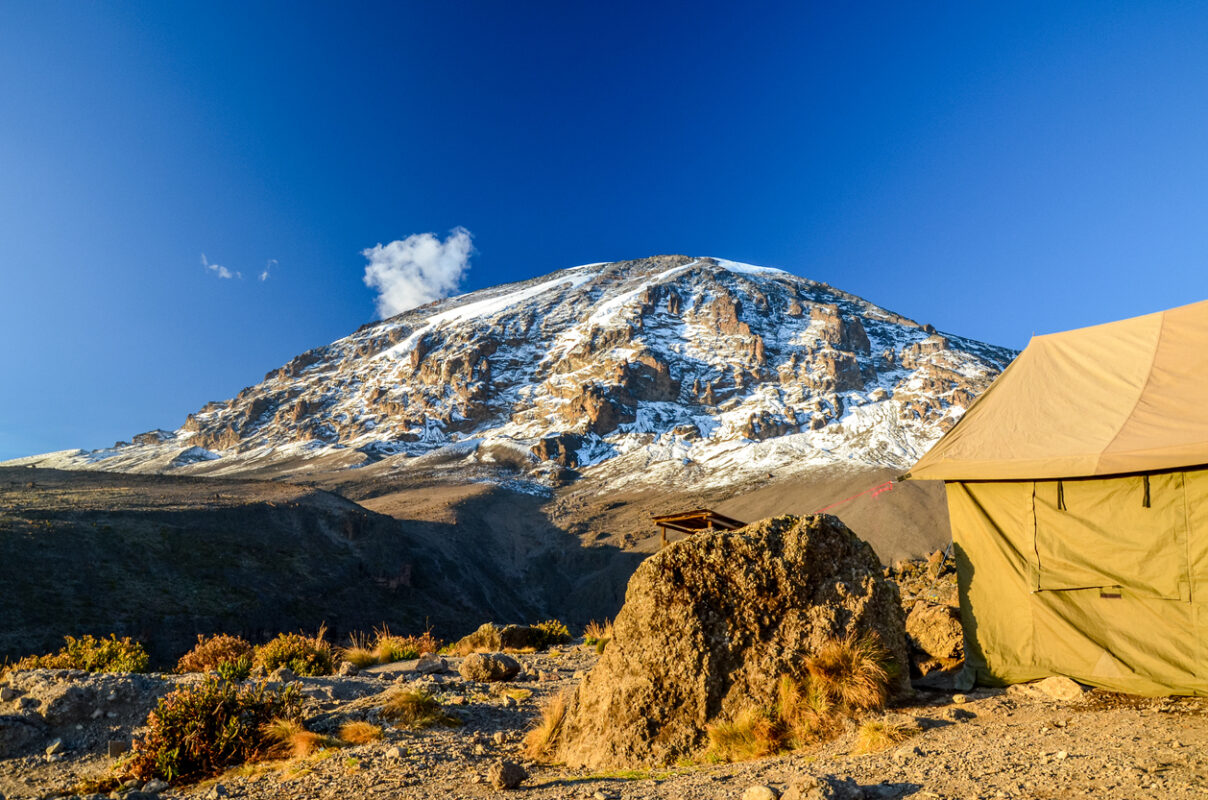 Day 7: Barafu Camp
After a good night's sleep, pack up and head to the Barafu Camp at 15,331ft. This is the ending point of the Southern Circuit, which offers views of Mawenzi and Kibo, as well as the summit. Rest and prepare for tomorrow when you'll summit Kilimanjaro!
Elevation: +2,200ft
Distance: 4 km/2 miles
Duration: 4-5 hours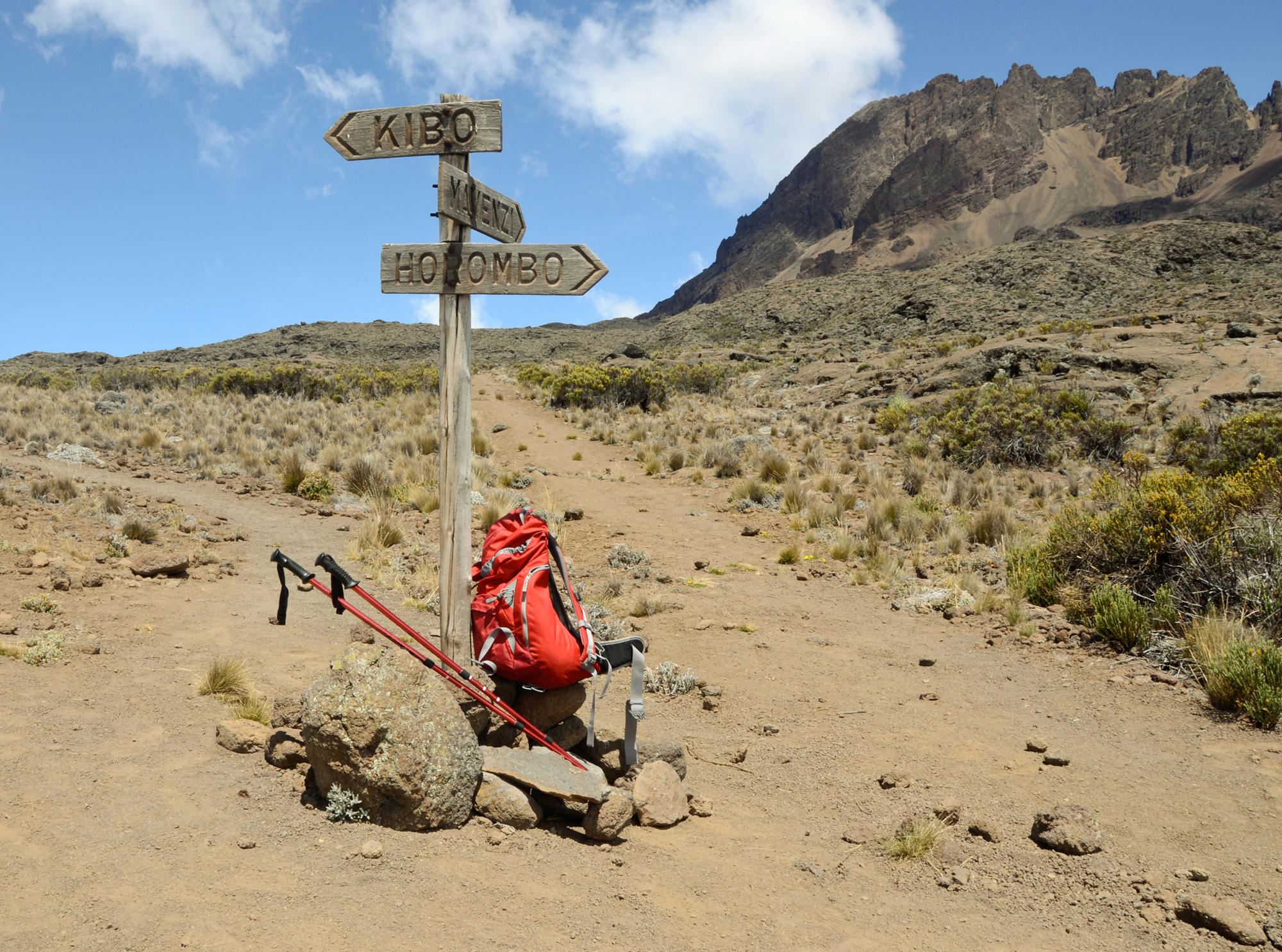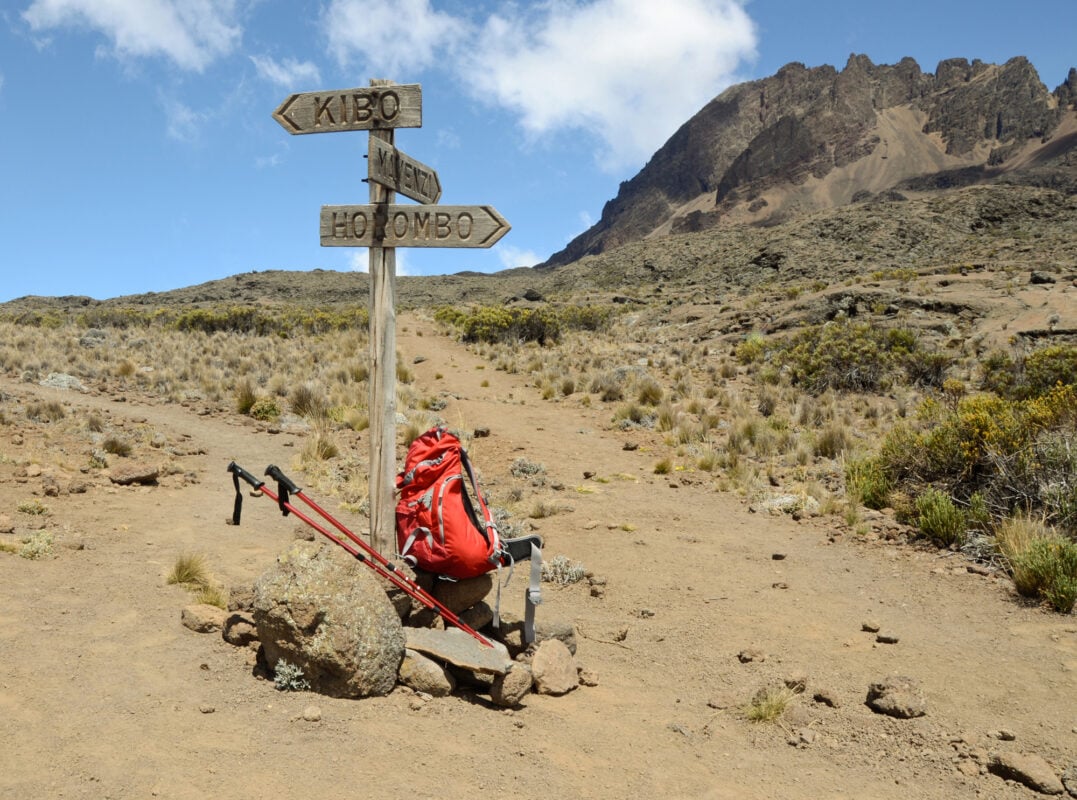 Day 8: Summit
Summit day! Today you'll reach the iconic Uhuru Peak at 19,341ft—the highest free-standing peak in Africa. After a very early start, you'll climb the most challenging portion of the way, but you'll also be rewarded with the most magnificent sunrise over Mawenzi Peak along the way! After a few pictures and a few moments to really soak up the views, descend back to Millennium Camp at 12,530ft where you'll spend the night.
Elevation: +4,000ft, -6,800ft
Distance: 13 km/8 miles
Duration: 9-12 hours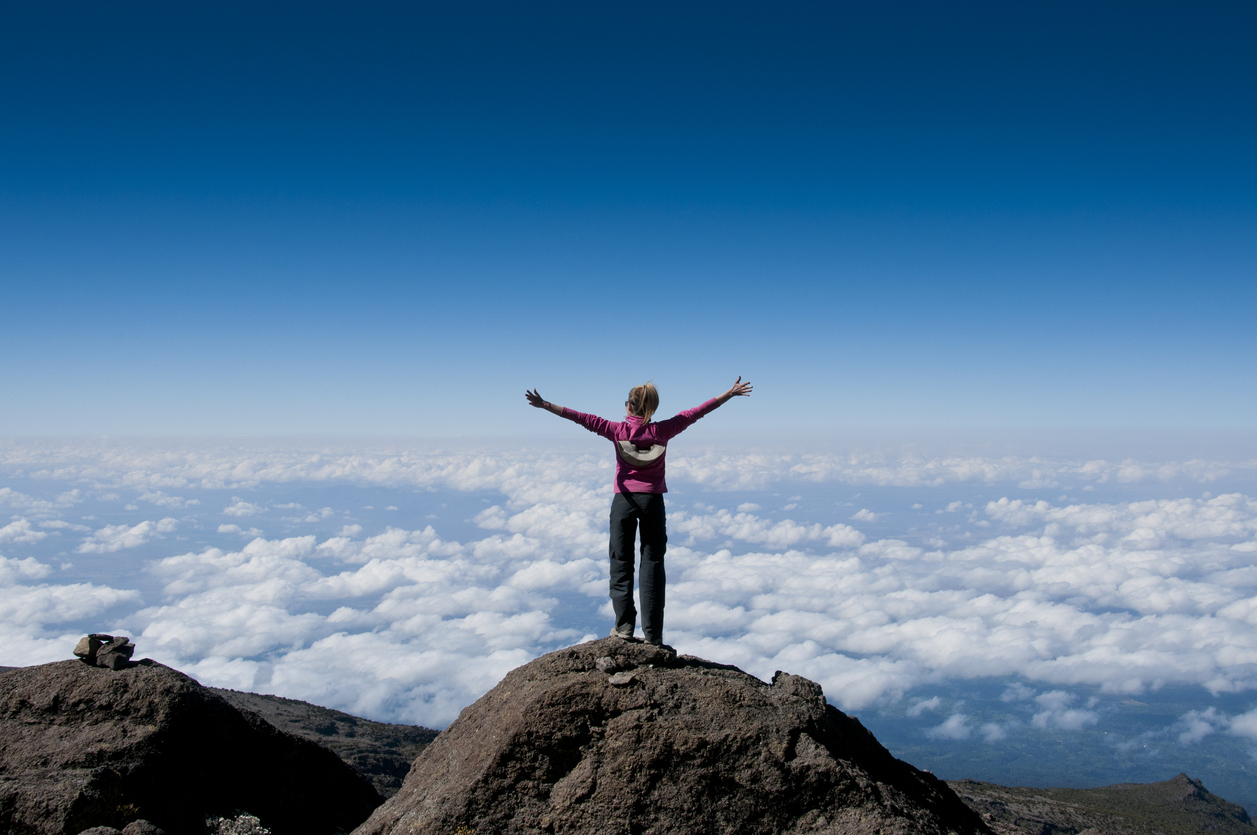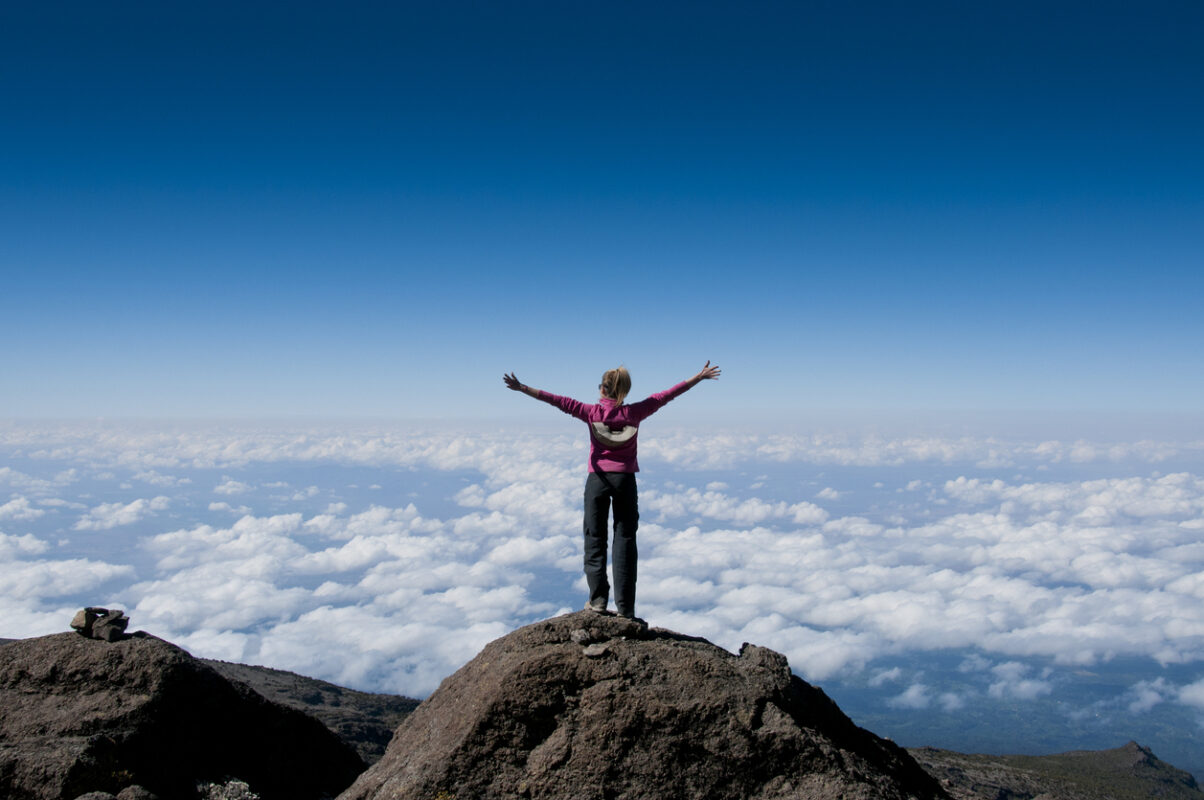 Day 9: Mweka Gate
After a challenging day, this descent to the Mweka Gate will seem like a breeze. Once you reach the gate, have a celebratory lunch with your group and drive back to Arusha. 
Elevation: -7,100ft
Distance: 12 km/7 miles
Duration: 5-6 hours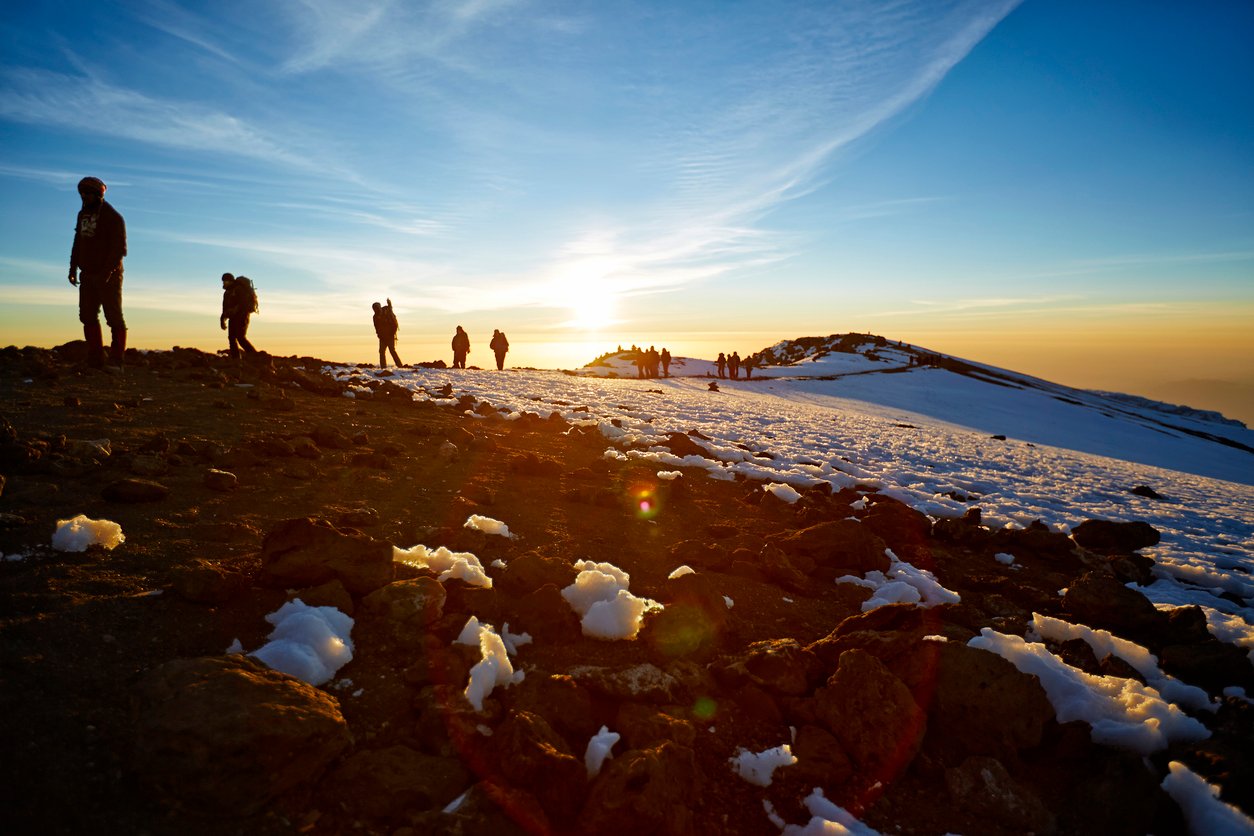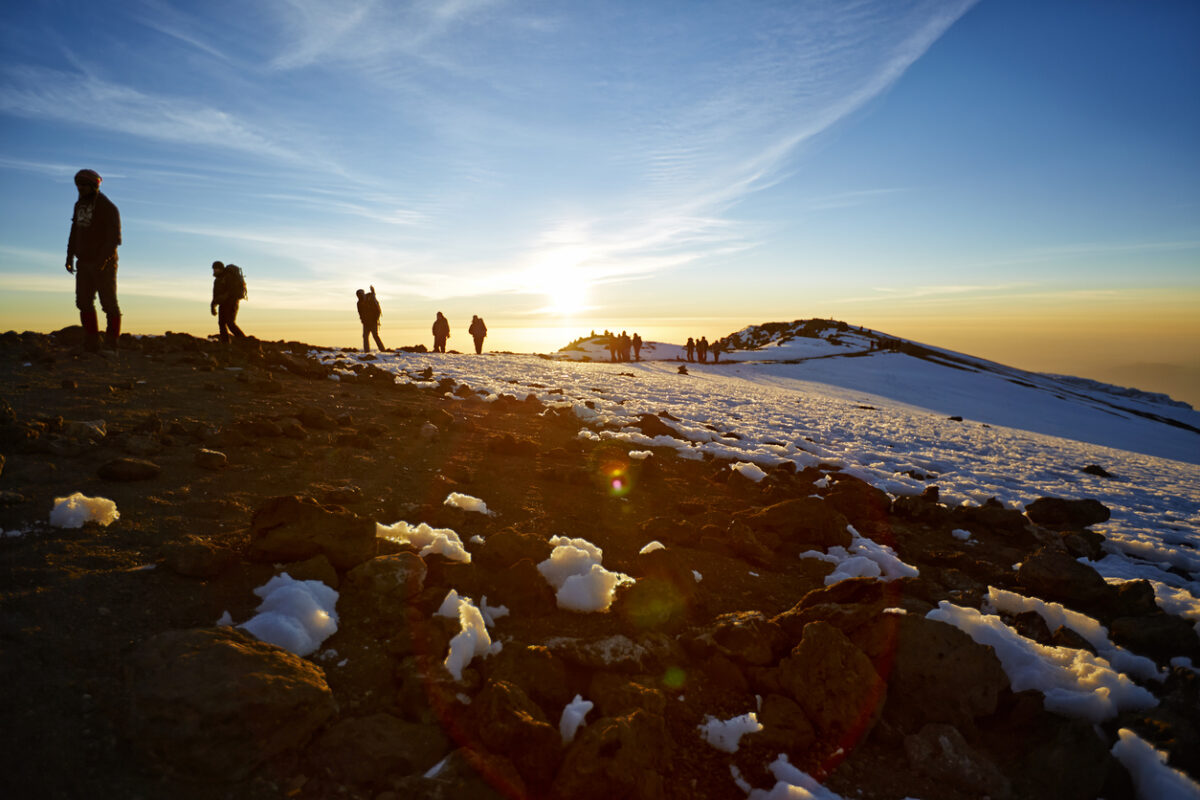 Day 10: Departure
Spend the day relaxing and shopping in Arusha and use your remaining time in Arusha to the max before returning home!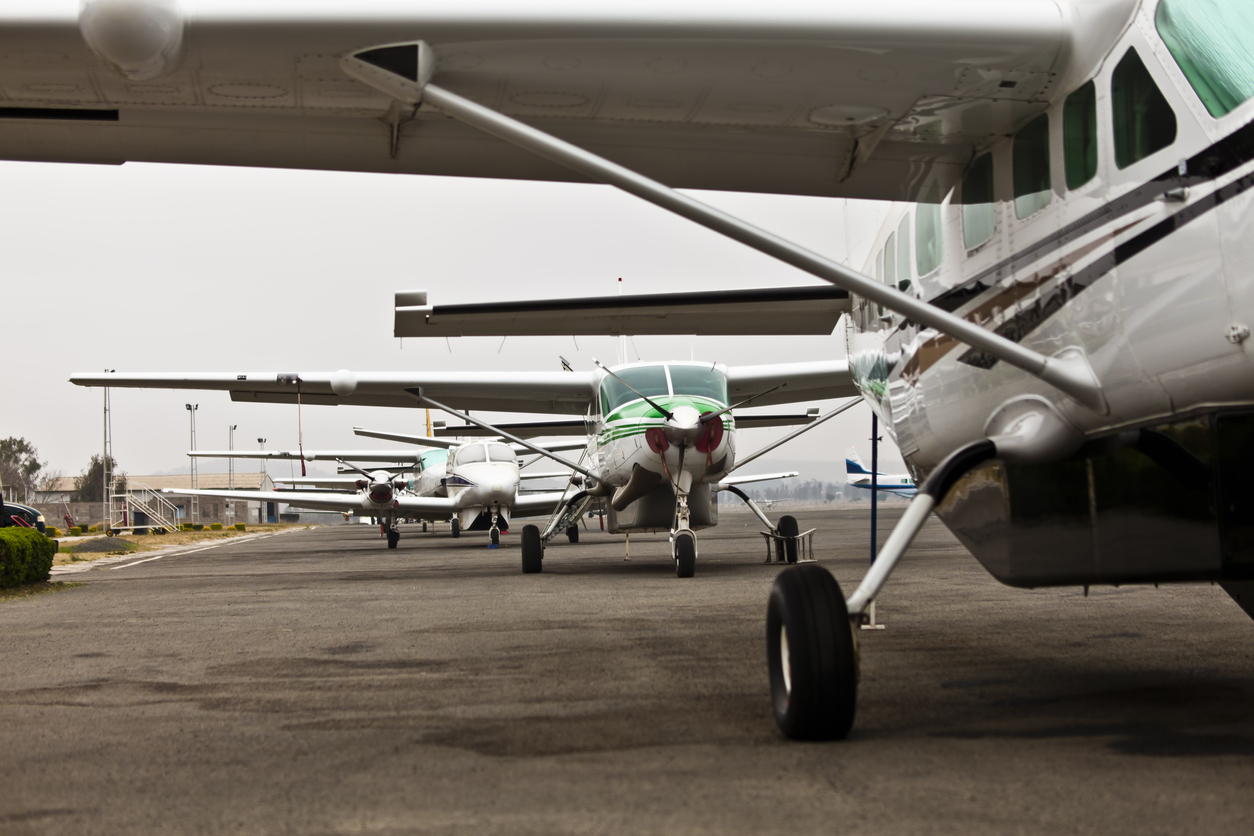 Meet your guides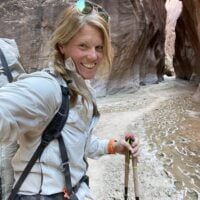 Sunny Stroeer
Lead guide and the owner of AWExpeditions
Lead guide and the owner of AWExpeditions
Sunny led a career-oriented life as an international strategy consultant with a Har...
View details
AWExpeditions
AWExpeditions organizes mountaineering, high altitude and backcountry adventures fo...
View details
Things to know
Covid measures in Kilimanjaro
57hours is committed to providing safe outdoor adventure experiences. We require all guides using our platform to have a COVID-19 safety plan and to make the details of that plan accessible to travelers. In most cases, group sizes will be reduced, guides will avoid overcrowded locations, and other safety measures will be met depending on the location and activity.
We also expect clients to respect local regulations and take measures to protect themselves, guides and the communities they're travelling to. For more information on COVID-19 measures in Kilimanjaro, Tanzania, please refer to the Center for Disease Control and Prevention.
Please contact us if you have any questions or require further information. We are happy to provide you with the most up-to-date information!
What's included?
What you get on this adventure:
An experienced, English-speaking mountain guide with extensive knowledge of the area

Full 7 days of climbing and 3 days for arrival and departure

All technical climbing gear

Camping equipment (tents, cooking gear, climbing equipment, medical kit, GPS beacon)

All in-country transport

Meals on the mountain

Breakfasts in Arusha

Accommodation in Arusha & on trail —  rates based on double occupancy

Logistics and porter support on the mountain

Porter support up to 15kg per person
What's not included:
Transportation to Arusha, Tanzania
Lunches/dinners in Arusha
Travel or rescue insurance
Beverages
Personal expenses
How fit do I need to be?
This climb is best suited for those who have previous experience with endurance endeavors and backpacking, but it is suitable for first-time trekkers and mountaineers as well. Determination and grit may be more critical for a Kilimanjaro summit bid than athletic ability but being in good shape will help you get the most enjoyment out of this trip. All you'll be needing is determination and the will to get to the summit. The real challenge will be the altitude and the rate of ascent. To ensure you have a good time, your guide will choose routes that best suit your skill and fitness level.
The effects of altitude can be felt at elevations as low as 8000ft. Throughout the expedition you will hike and sleep at elevations ranging from 4,600ft (Arusha) to >15,000ft (High Camp) with Kilimanjaro's summit at nearly 20,000ft. 
What if I've never climbed before?
No prior experience is necessary, but it is always welcome. Kilimanjaro has plenty of options for beginner climbers, and this 7-day adventure is a demanding trip yet suitable for first-time trekkers with a desire to push themselves in a mountain environment. Above all, your instructor's number one priority is your safety. As long as you listen to the given instructions, you'll succeed in completing your climb.
What about required equipment?
Most of the climbing and camping equipment will be provided by your guiding service. You'll receive a more detailed gear list after you confirm your booking but here's a preview of what you'll need to bring yourself:
Backpack large enough to carry all the items listed (around a 40L bag)
Waterproof duffle bag (around 80L)
Top Base Layer
Bottom Base Layer
4-5 Pairs of Underwear
3-4 Short Sleeve
1 Insulated Trekking Pants
1-2 Long Sleeve Hiking Shirts
1-2 Pairs of Hiking Trousers
1 Insulated Winter Jacket
1 Polartec Fleece Jacket
1 Hard Shell Jacket
Warm beanie
Sunhat
Lightweight gloves
Mittens
Neck gaiter
Trekking shoes
Training shoes for camp
Gaiters
Four-season sleeping bag
Sleeping mat and liner
Compression sack for sleeping bag
Water bottle
Snacks you can eat on-the-go (energy bars, electrolytes, sports drinks)
Toiletries (sunscreen, bug spray, toilet paper, etc.)
100% UV Sunglasses
Headlamp
Extra batteries
Adapter
Camera — optional
You will need clothes for hiking during the day, resting in the evening, and for sleeping. Dress comfortably and for the weather in clothes you can move in. We suggest bringing clothing appropriate for the season.
The porters will carry your main duffel bag. The weight of this pack on Kilimanjaro is limited to 15 kg (35 pounds). Overweight or extra luggage will require an extra porter. Your clothing should be lightweight, breathable, hand-washable, and quick-drying, which means no cotton.
Group sizes and age requirements
Group sizes and prices:
The group size for this adventure is 6 women with one guide.
Cost is per person and it doesn't decrease as the group grows.
Climbing days in Kilimanjaro can be arranged for bigger groups. Contact us prior to booking.
Min. age requirements:
If you are older than 18, you're good to go.
Minors younger than 18 may be permitted to climb on a case-by-case basis, but must be in the presence of a parent or legal guardian.
If your group has climbers under the age of 18, contact us prior to booking to make arrangements.
Getting there and meeting location
To get to Kilimanjaro, you first have to reach Arusha. To get to Arusha, most people fly into Kilimanjaro International Airport. From there, you can rent a car or take a shuttle. Julius Nyerere International Airport in the capital of Tanzania, Dar es Salaam, is 2 hours away from Arusha by plane. The cheapest way to reach Kilimanjaro is by flying into Nairobi, Kenya, and taking a connecting flight. If you're feeling adventurous, it is also possible to travel by road from Kenya, as there are numerous bus and shuttle options.
Once you and your guide agree on the details of your itinerary, your guide will suggest the best place to meet, whether that's at the guide shop or a predetermined location.