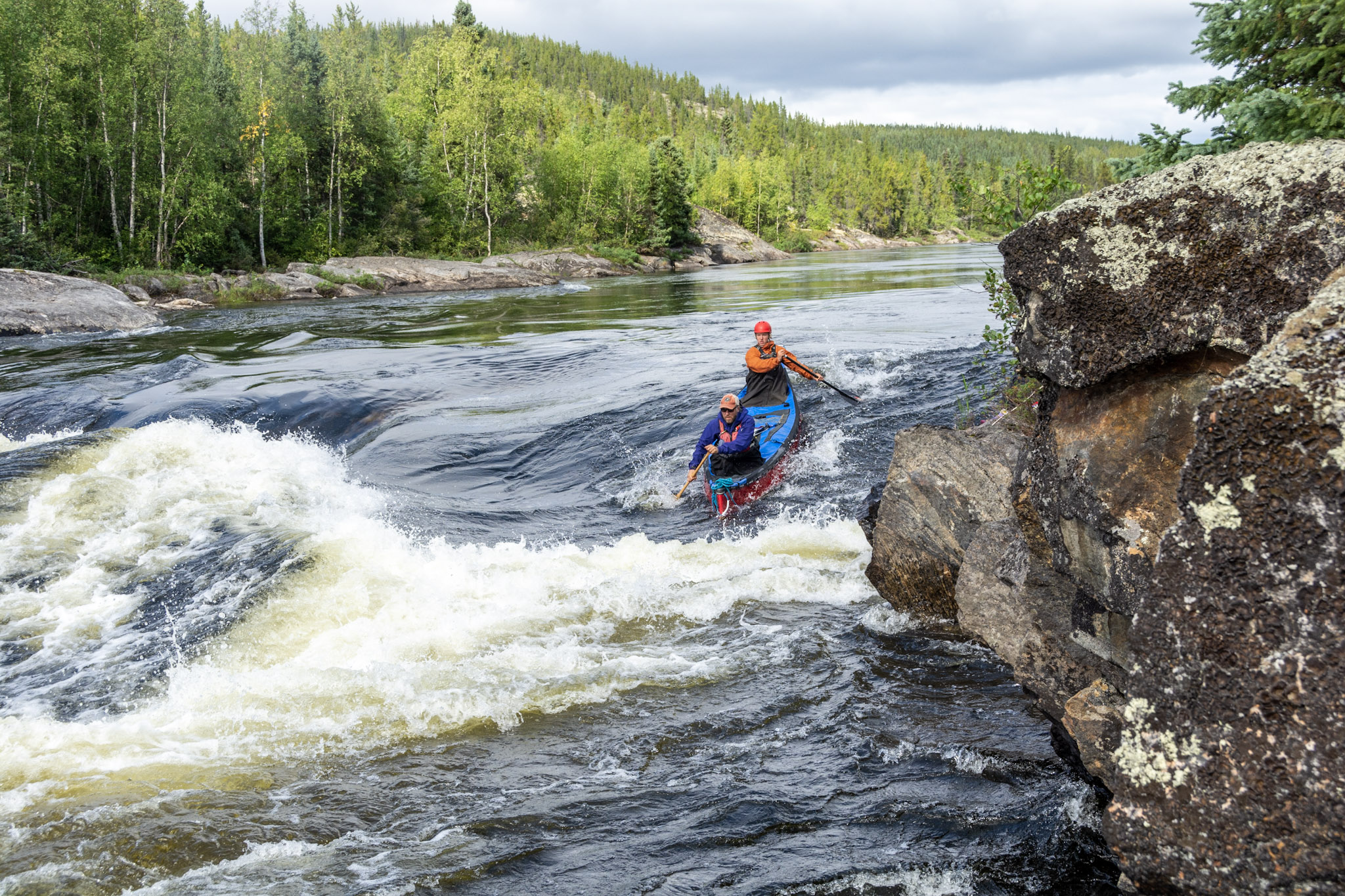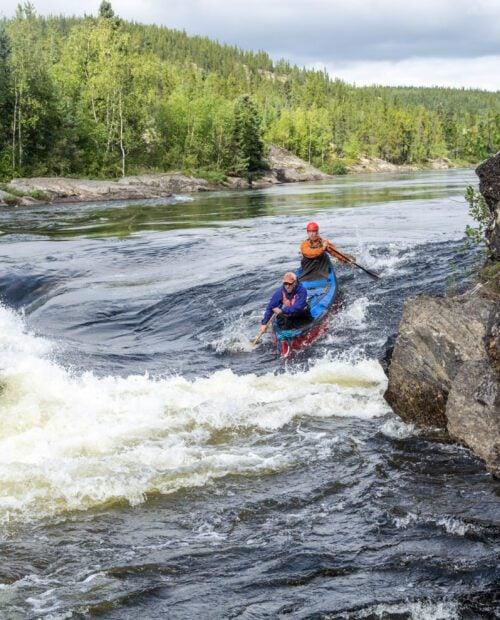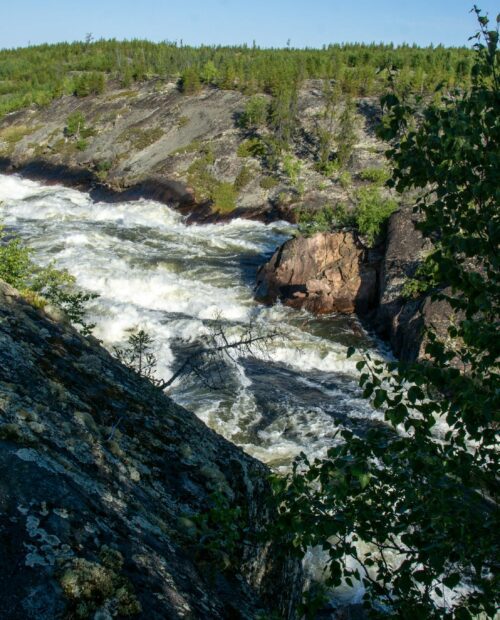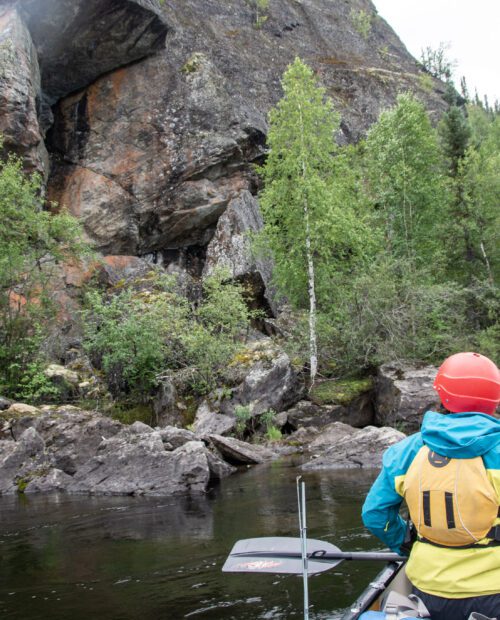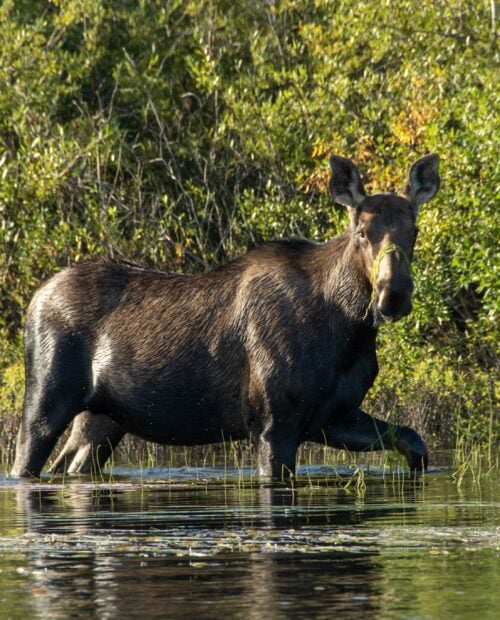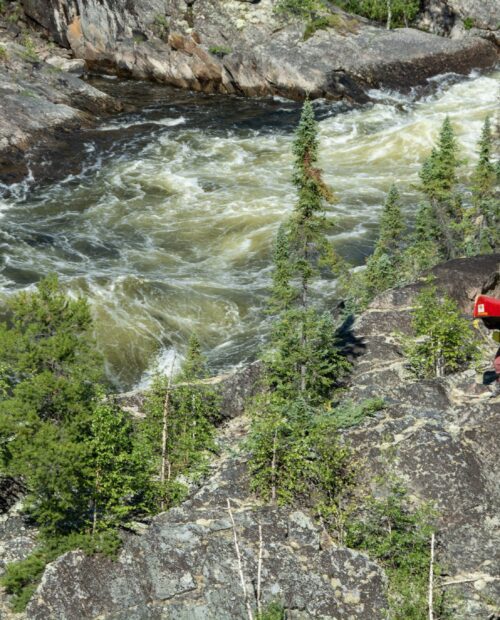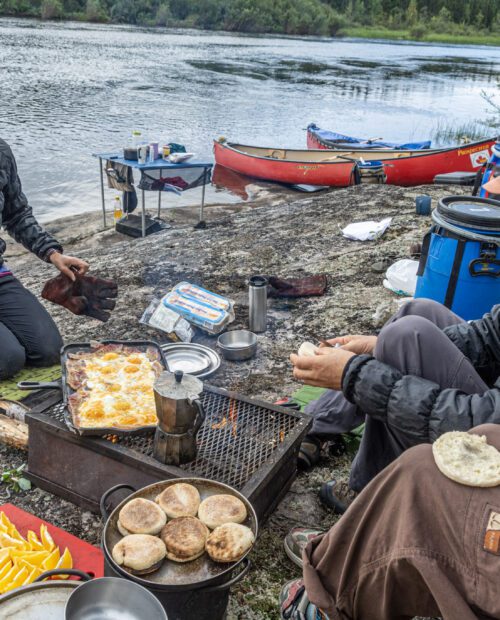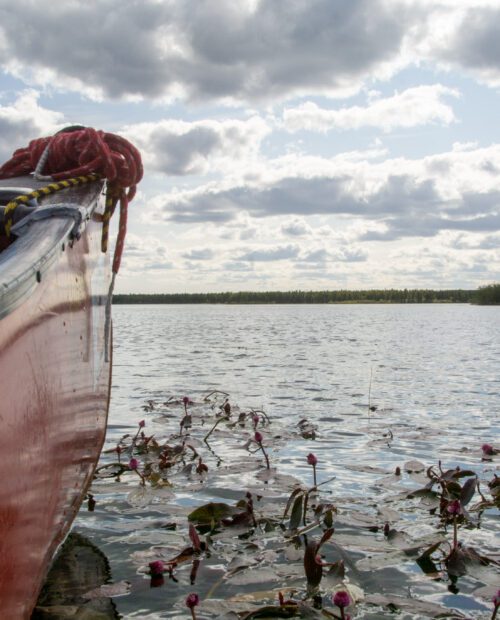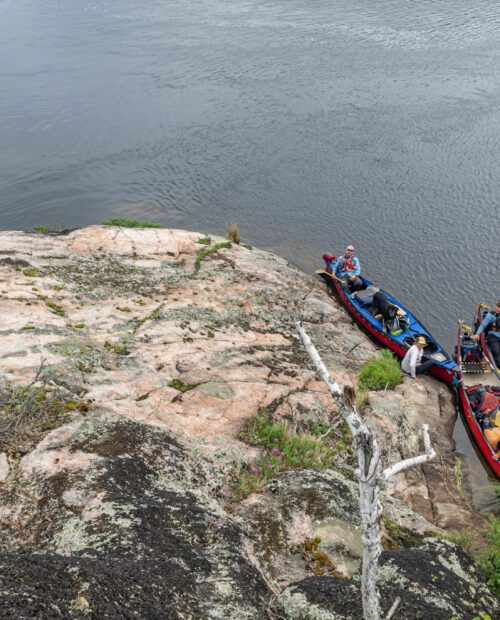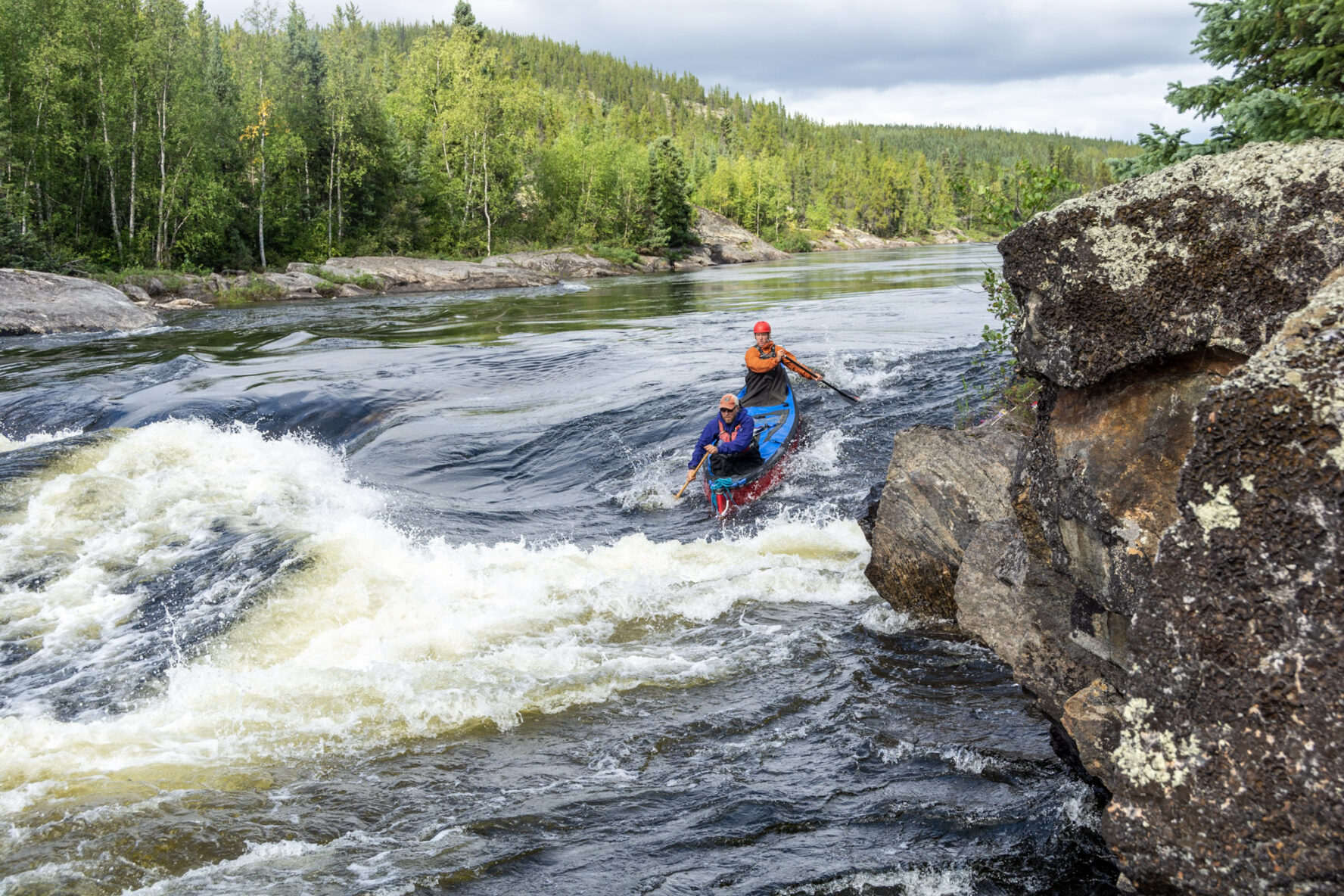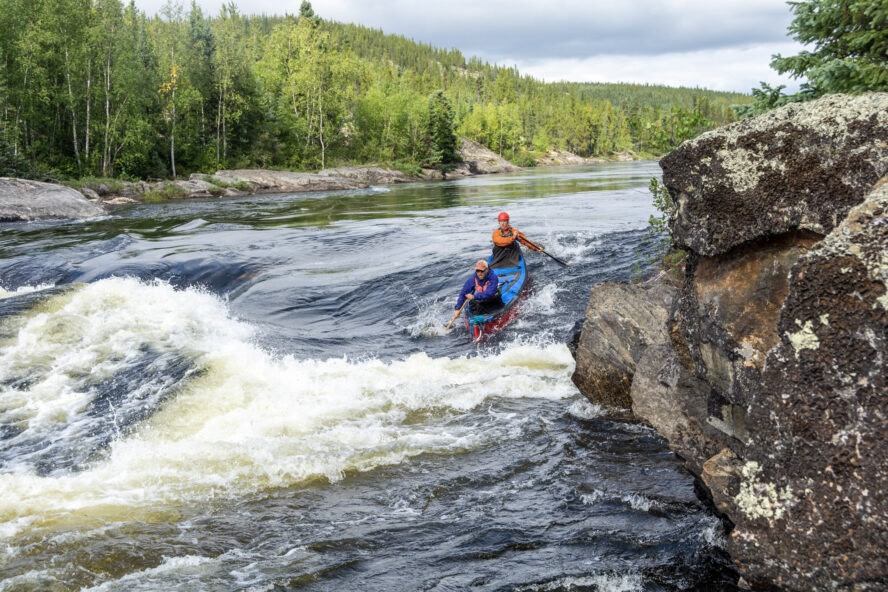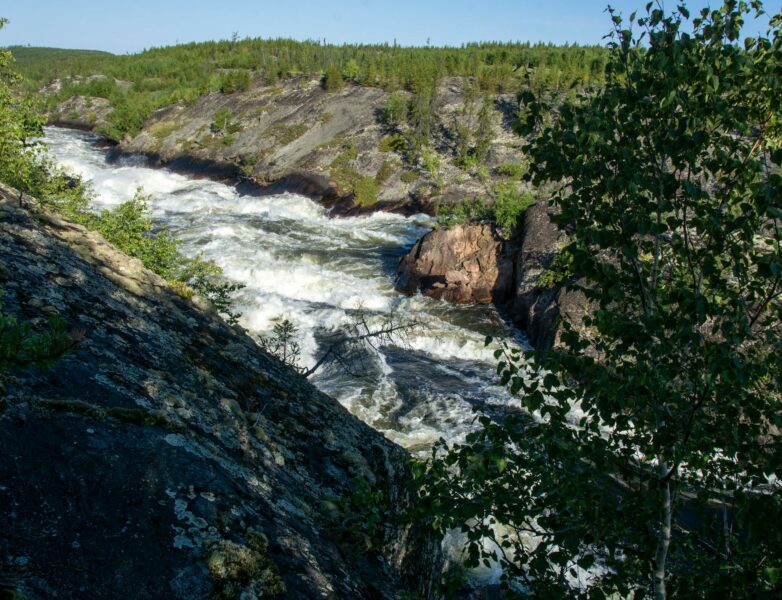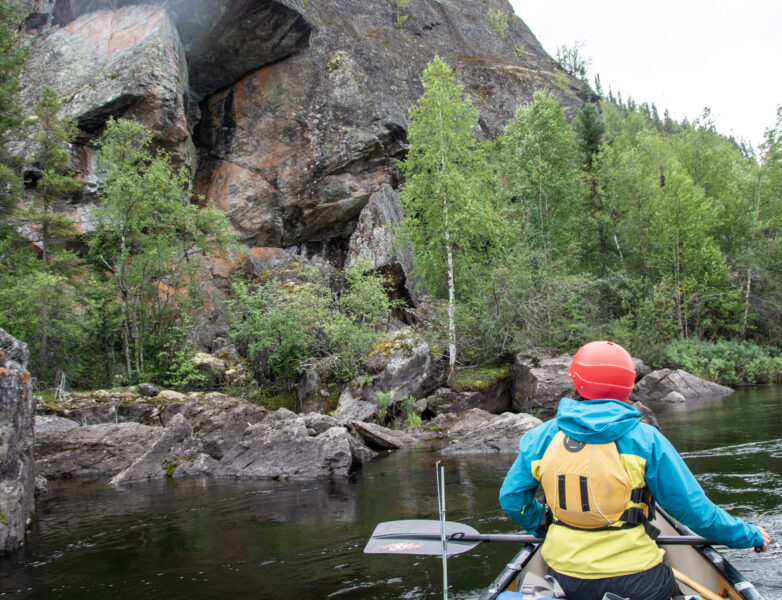 Wild Canoe Adventure on the Porcupine River
Nearest city
Your adventure starts in Points North, SK
Filled to the brim with runnable rapids and falls dropping through gorges over granite boulders and smooth gneiss, the Porcupine River is every canoeist's dream destination. In fact, it's regarded to be the premier river trip in Saskatchewan, and deservedly so. Home to a plethora of canoeing opportunities and untouched nature, this river will allow you to step up your canoeing game as you soak up the views of untamed landscapes around you. With many rapids ranging from easier swifts to sustained white water with drops and large waves, you'll watch your skills increase as you paddle this wild river. Your experienced guide will navigate you throughout the way and show you all the necessary tricks and techniques. During this adventure, you'll also prepare healthy and nutritious meals at a new campsite every day, admire the abundant wildlife such as bears, moose, bald eagles, and more! And here, you'll find little evidence of man—perfect for a wilderness adventure in this Canadian heaven!
You'll find amazing photo opportunities in every direction

Capitalize on the river's perfect conditions and develop new skills

The nature here is untouched due to very few people visiting the area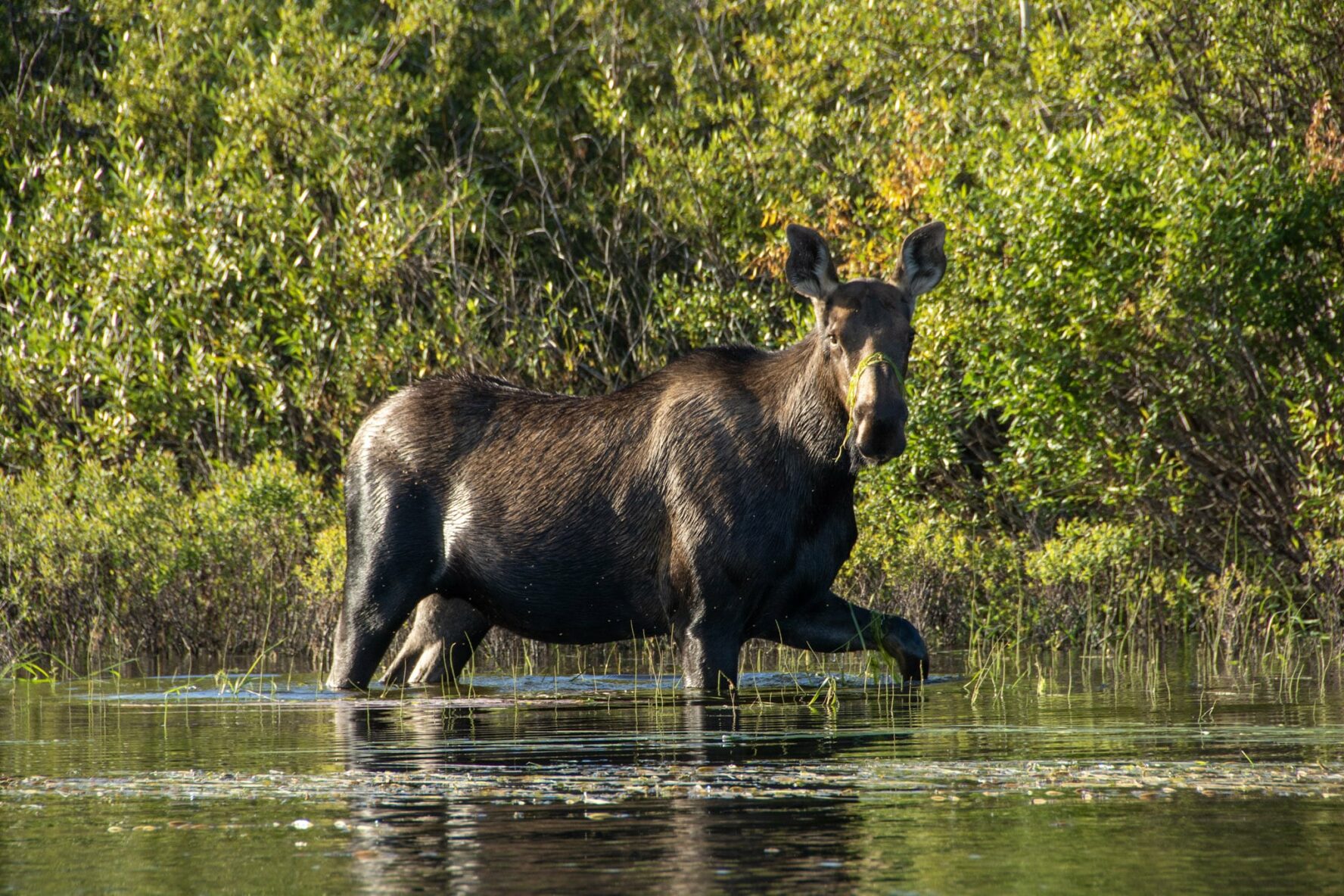 Itinerary
Embark on a wild canoe adventure on Saskatchewan's most northerly river, the Porcupine River, and take your canoeing skills to a new level. Take advantage of the Porcupine's many runnable rapids and falls as you listen to your guide who'll provide tips and feedback on your performance. Revel in the views of lichen woodland, towering granite cliffs, as well as eskers and drumlins as you observe the wealth of wildlife and enjoy healthy meals at many campsites.
Once you arrive in Points North from Saskatoon, your guide will carry out a gear check during the pre-trip meeting and you'll discuss your plans for the upcoming days. Have dinner and spend the night in Points North at your own expense and get ready for the thrilling canoeing adventure ahead of you!

After your breakfast, you'll take a charter flight to your headwaters, Selwyn Lake. After you set up your camp, the guide will review paddling strokes as well as canoe maneuvers and safety before you head downstream. The guide will also go over route planning and river reading and the adventure can officially begin!

Over the course of the next 10 days, you'll explore the Porcupine River and its many rapids, falls, and lakes so that you can work on your canoeing skills. Your certified guide will help you along the way and teach you new techniques to ensure you progress at an optimal pace. There are many other activities you'll participate in besides paddling—prepare healthy meals with your guide and the rest of the group, find amazing campsites along the river, observe animals such as bears, moose, bald eagles, ospreys, walleyes, trout, and more. You'll also be surrounded by Saskatchewan's untouched wilderness, so witnessing beautiful landscapes is guaranteed.

At the end of this canoeing adventure on the Porcupine River, you'll take a charter flight back to Points North. Once you get there, you can have an optional group dinner and spend the night in Points North at your own expense or depart from Points North to Saskatoon in the mid-afternoon. Once in Saskatoon, you can spend the night there at your own expense or catch a flight home.
Get free trip brochure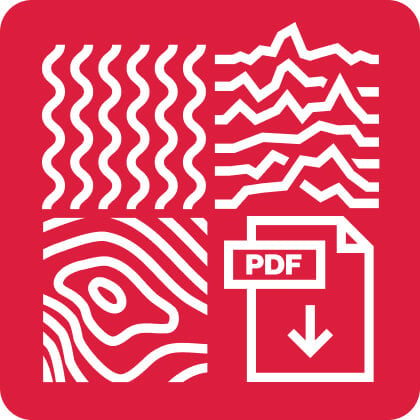 The brochure contains:
Adventure and location overview, itinerary, available dates, what's included, how to prepare, and much more.
Brochure sent, check your inbox
Talk with us
with our adventure expert and start planning your perfect adventure.
Meet your guide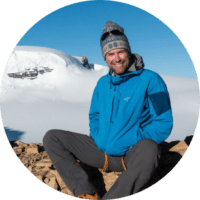 Tom Wolfe
IFMGA/ACMG Certified Guide
Tom Wolfe is an ACMG/IFMGA-certified mountain guide who's been guiding since moving to Canmore in 1995, the place he calls home. His winters consist of a mix of ski guiding at lodges, heli-ski operations, and remote backcountry destinations throughout western Canada. During the warmer months, Tom spends his days on water. He is a certified Paddle Canada Moving Water Canoe Instructor and Wilderness Canoe Guide.
Things to know
57hours is committed to providing safe outdoor adventure experiences. We require all guides using our platform to have a COVID-19 safety plan and to make the details of that plan accessible to travelers. In most cases, group sizes will be reduced, guides will avoid overcrowded locations, and other safety measures will be met depending on the location and activity. 

We also expect clients to respect local regulations and take measures to protect themselves, guides and the communities they're traveling to. For more information on COVID-19 measures on the Porcupine River, SK, please refer to the Government of Saskatchewan website.

Please contact us if you have any questions or require further information. We are happy to provide you with the most up-to-date information!

What you get on this adventure:

An experienced, local canoeing guide with extensive knowledge of the area

11 days of canoeing

Return charter flight to Porcupine River from Points North

Transportation of guides, group gear, canoe, etc. to and from the trip

Accommodations in tents during canoeing days

Meals from breakfast on Day 2 to lunch on Day 7

Snacks

17' Prospector expedition canoes

Paddles, PFD, helmets, tents, and canoe rescue gear

Throw lines and other safety accessories

All cooking equipment

First aid and repair kits

Communications equipment (satellite phone)

Saskatchewan tax

What's not included:

Transportation before and after the trip

Accommodations in North Points

Meals not specified under "what's included"

Personal clothing and gear

Any additional expenses as a result of delays to the trip and due to your emergency evacuation from the trip

You need to have a very good level of fitness in order to participate. You'll have to paddle for 11 days and there are at least 6 mandatory portages. You should be capable of carrying a heavy load (packs and barrels) or a canoe (75 lb / 34 kg). The portages around the rapids are in poor condition and will undoubtedly have poor footing and mud. Expect a number of portages every day at waterfalls, rapids, or canyons that you can't, or would prefer not to, paddle. The longest portage is approximately 0.4 miles (600 m). The pace will be fairly brisk, but there will be more than enough time for instruction along the way. Although the rapids are not overly long, they are steep.

In order to participate in this wild canoeing adventure on Porcupine River, you're expected to have previous white water canoeing experience. You don't need to be an expert, but you should be familiar with all whitewater maneuvers and safety. The rapids range from easy swifts and short rapids to more challenging sustained white water with rocks, ledges, drops, and large waves. The gradient of the river is about 0.75 m/km and the average difficulty of the rapids is grade II-III. Even though the rapids are not overly long, they're steep and the larger volume makes swamping an issue. The rapids are often drops with large chutes, including boulders and irregular waves to avoid. The river bed is made mostly of rocks and boulders. Ledges and pour-overs are common and in some places the river bank is all rocks or trees right to the water's edge, meaning that lining is difficult or even impossible.

Canoes, paddles, personal floatation devices, helmets, throw lines and other accessories, tents, all cooking equipment, first aid and repair kits, communications equipment, and canoe rescue gear will be provided by your guiding service. Here's a list of the equipment you need to bring:

Day pack large enough to carry all the items listed

Personal clothing

Gloves

Sun hat

Toque 

Rain pants

Pants

Waterproof rain jacket

Jacket

Warm jacket

Sweater

Underwear

Socks

T-shirts

Sunglasses

Sunglasses lanyard

Running shoes

Sandals

Swimsuit

Bug clothing

Lifejacket with whistle

Water bottle or hydration bladder (2L capacity)

Spare clothes for layering

Toiletries (sunscreen, hand sanitizer, bug spray, toilet paper, etc.)

Headlamp or flashlight

Camera — optional (but recommended)

Dress comfortably and for the weather in clothes you can move in. We suggest bringing clothing appropriate for the season. Layers are best and don't wear jeans.

Group sizes and prices:

For this group canoeing adventure, the max. client to guide ratio is 5:1. 

Cost is per person and it doesn't decrease as the group grows.

Canoeing on the Porcupine River can be arranged for larger groups. Contact us to make arrangements.

Min. age requirements:

If you are older than 18, you're good to go.

Minors younger than 18 may be permitted to join the hike on a case-by-case basis, but must be in the presence of a parent or legal guardian.

If your group has hikers under the age of 18, contact us prior to booking to make arrangements.

A deposit of 50% of the total price is due with your booking unless otherwise indicated. Once your guide confirms your booking, your trip departure is guaranteed. Final payments are due 120 days before your trip starts. If you book the trip within 120 days of departure, full payment is due upon booking. Please note that deposits are absolutely non-refundable, and final payments are non-refundable after the final payment date. Once the trip is confirmed by the guide, the cancellation policy stated below applies.

If you need to cancel a reservation, please do so in writing (best by email). Once your booking is confirmed, you and your guiding service enter into financial obligations and they cannot refund payments or release you from your contractual obligations. Therefore, it is highly recommended buying cancellation insurance to cover your losses for the case that you can't participate or have to interrupt your trip "for any reason".

Your guiding service does reserve the right to change guides, particular lodging or the itinerary or venue should unforeseen circumstances (guide sickness, hut or route closing etc.) force them to do so or should the physical condition of the participants, weather or mountain conditions make a continuation as planned too risky. Your guiding service will not be deemed to be in default for any delay or failure to perform their obligations under this agreement resulting from acts of God, the elements, war, acts of government, civil or military authorities, natural calamities, catastrophe, fire, flood, accidents, epidemics, shortage of transportation, or any other like events beyond their reasonable control.

To get to the Hawkrock River, most people fly into Saskatoon John G. Diefenbaker International Airport (YXE) and then fly into Points North Landing Airport (YNL).

Once you and your guide agree on the details of your itinerary, you will meet your guide in Points North on Day 0. On Day 1, you'll take a charter flight to Selwyn Lake. The guide will choose the appropriate terrain dependent on conditions and the ability of the group.

On Day 12, you'll take a charter flight from the Porcupine River back to Points North, where you can have an optional group dinner and spend the night at your own expense or depart from Points North to Saskatoon in the mid-afternoon. Once in Saskatoon, you can either spend a night there at your own expense or take a flight home.
Get free trip brochure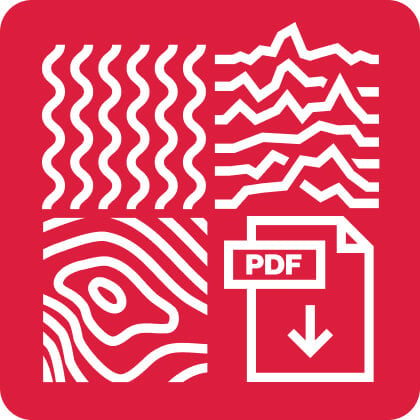 Adventure and location overview, itinerary, available dates, what's included and much more.
Brochure sent, check your inbox
Talk with us
with our adventure expert and start planning your perfect adventure.
Other things to do near Porcupine River