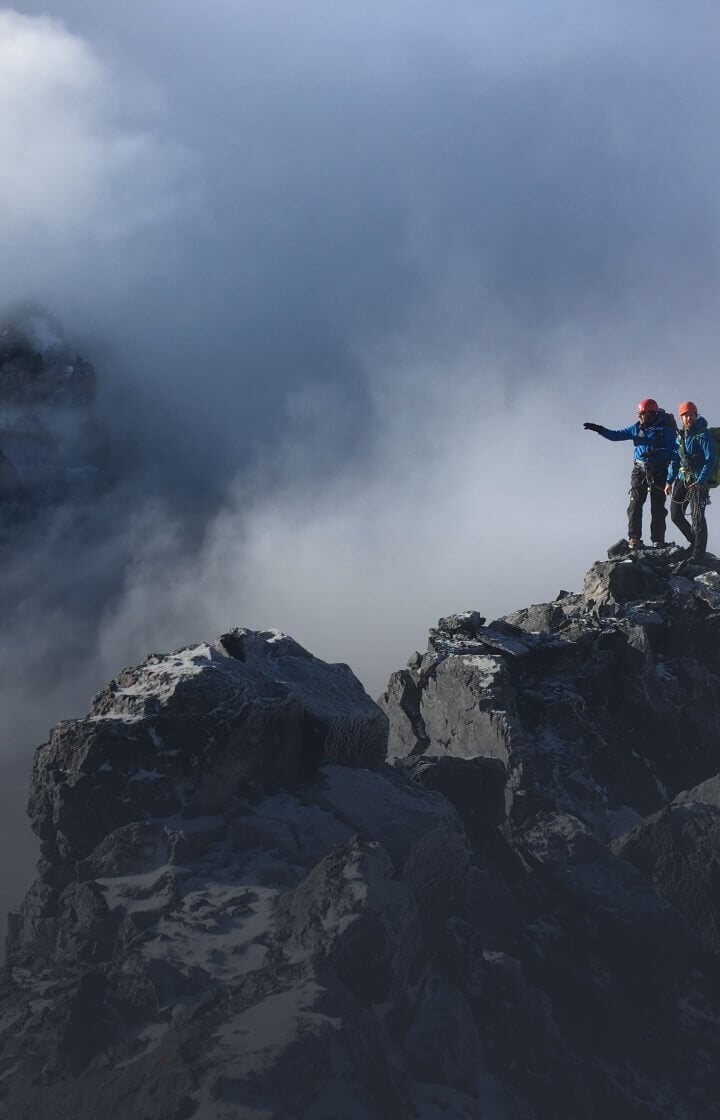 Gain Alpine Climbing Skills in the Canadian Rockies
The only way to get comfortable in the mountains is to spend time in the mountains. Crevasses, glaciers, and avalanches are just some of the dangers and complexities that alpinists have to overcome on their dicey endeavors. To reach the summit—and more importantly, to get back alive—you need an arsenal of skills only gained through practice.
Canada's Rocky Mountains are an alpinist's icy dreamworld—with Banff and Jasper National Parks at the heart. Combining an enviable topography of objectives, glaciated terrain, and accessibility, these serrated peaks are the perfect training ground both for beginners and highly accomplished alpinists. Ready to take the first step towards becoming a confident alpine climber?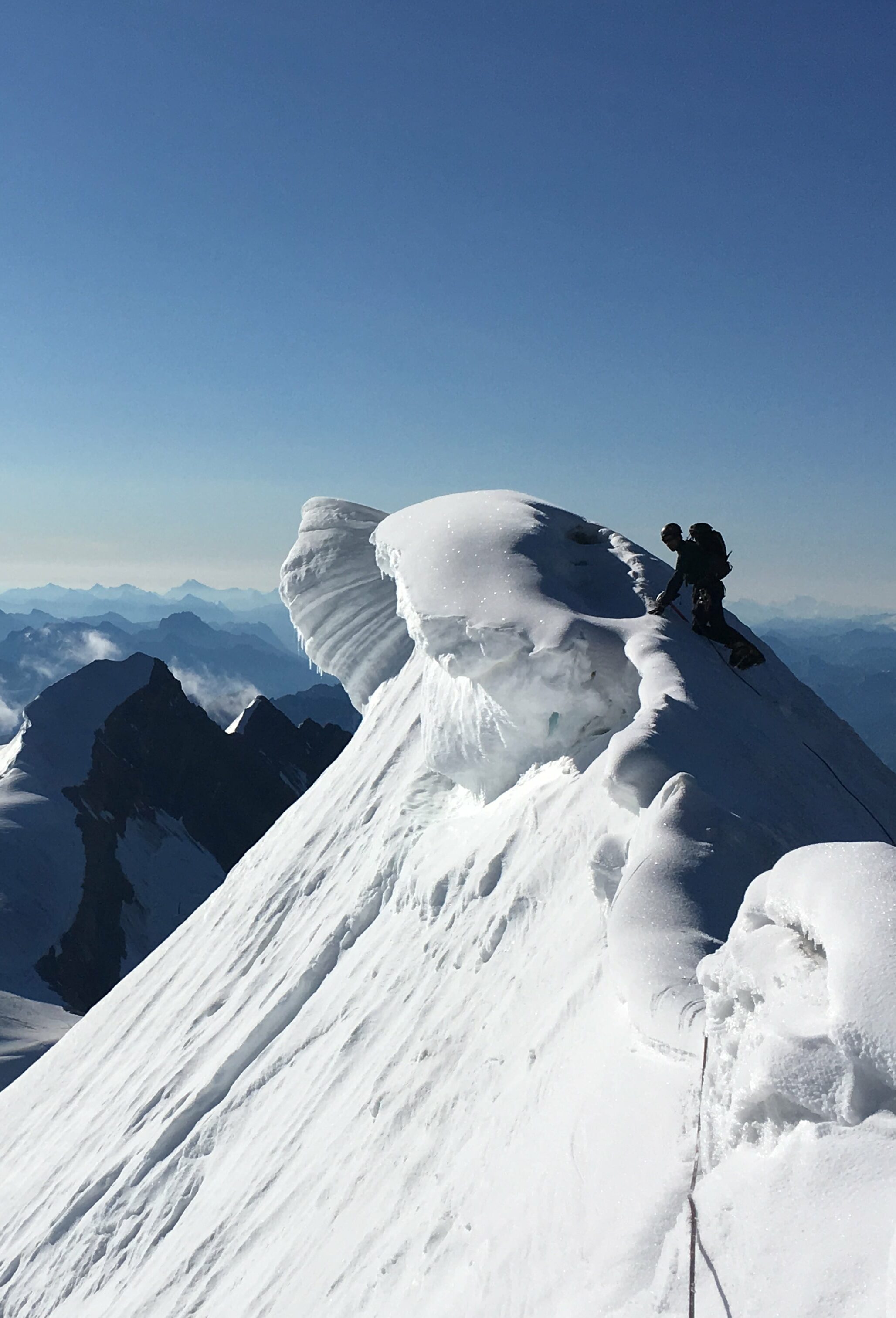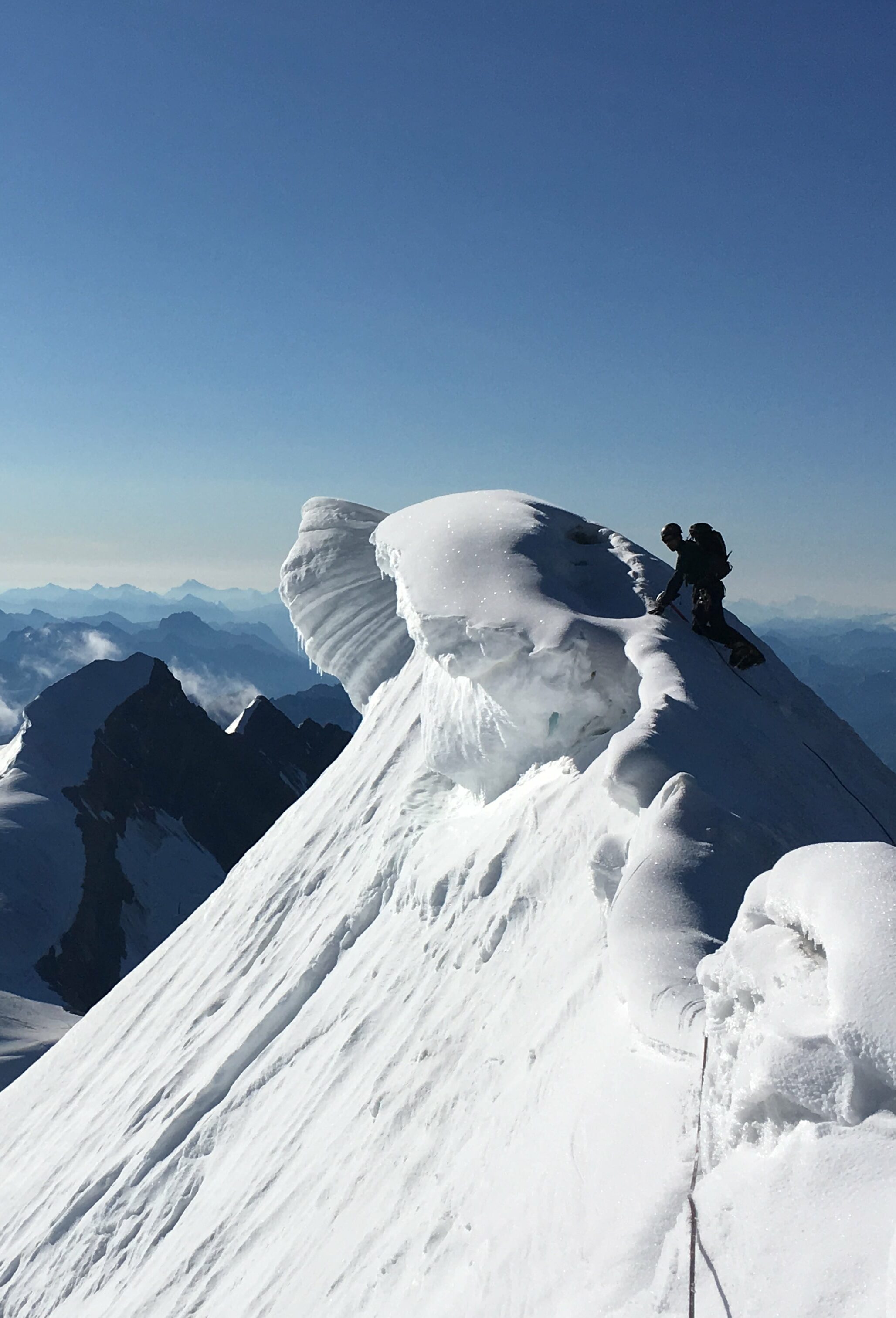 The ultimate classroom for a self-sufficient alpinist
Banff and Jasper's Rocky Mountains spread across 6,764 square miles in western Alberta. Awash in glaciers, endless icefields, and thousands of alpine climbs, this is one of the premier training grounds for larger objectives around the world.
The highest peaks in the Rockies stand just under 4,000m (12,000 ft.), with plenty of mountaineering routes around 3,000m. Because of their moderate elevation, transitional terrain, and low-angle to steep faces, they are ideal for a progression of skill development.
51° 10′ N and 115° 34′ E
SUBARCTIC CLIMATE
RANGE OF OBJECTIVES
GLACIATED TERRAIN
CONTROLLED ENVIRONMENT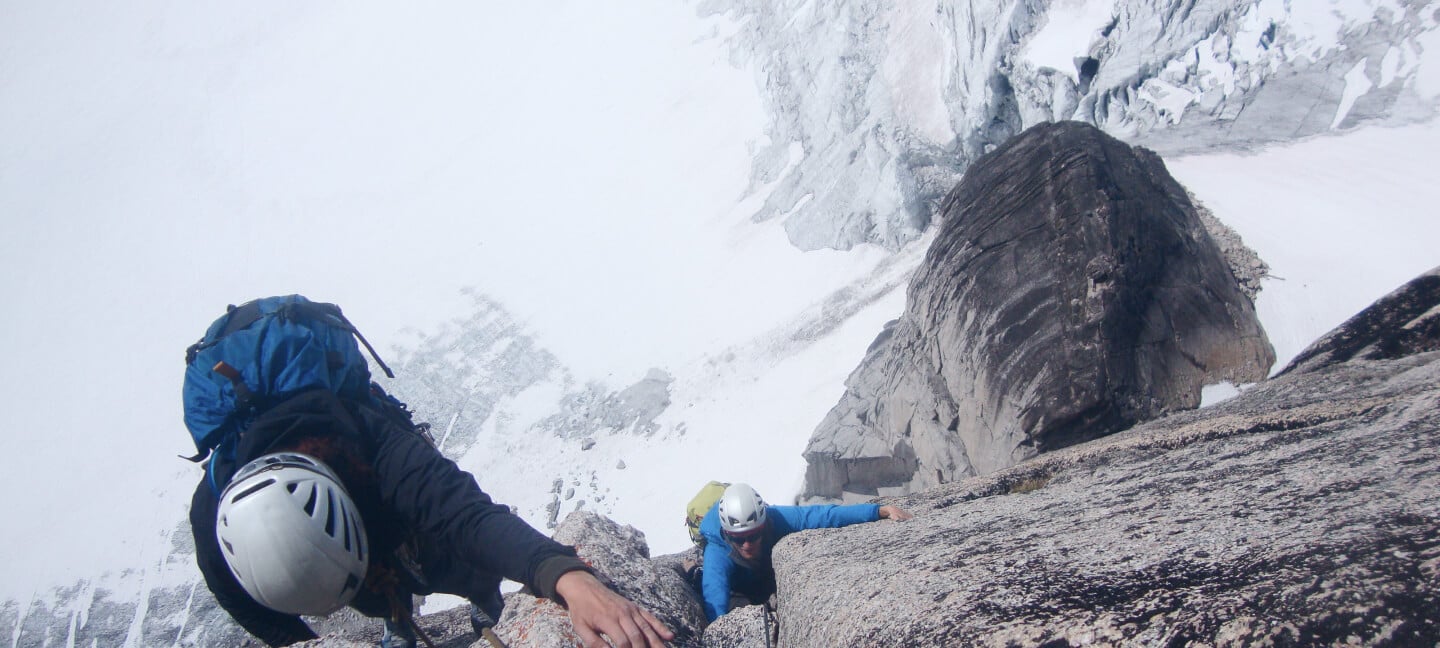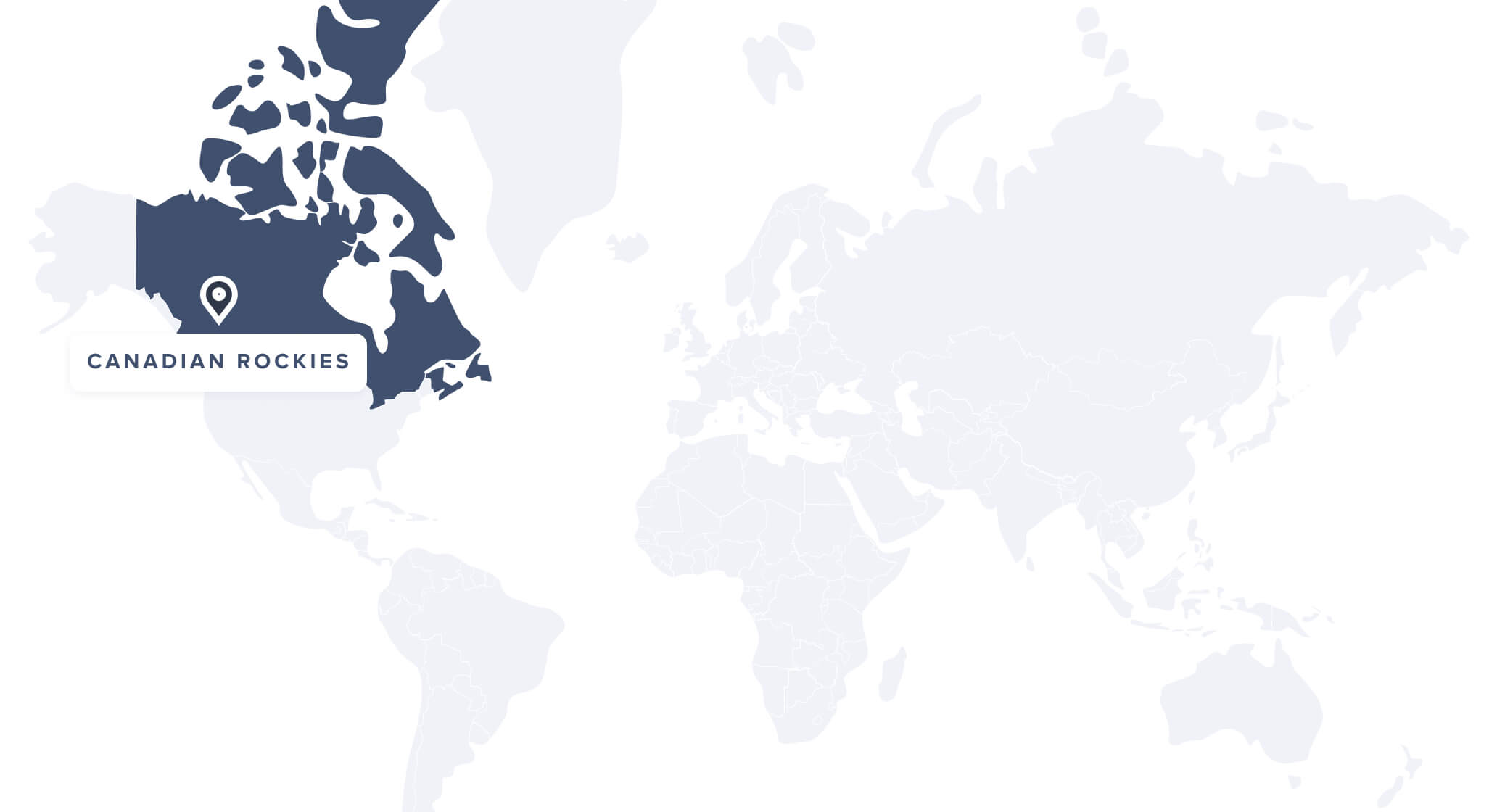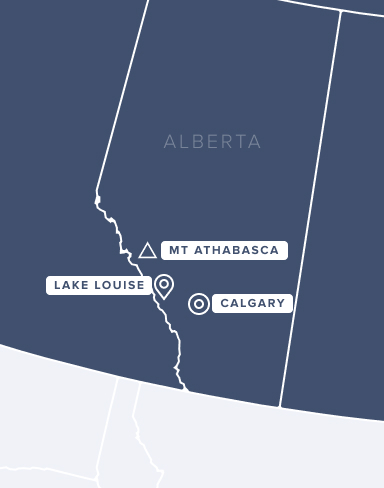 The finest collection of true alpine climbs
While the Canadian Rockies are not as tall as the Alps, Andes, or even Saint Elias in the Yukon, many of the mountains are highly technical and remain test pieces for some of the world's best alpinists.
This course begins at the Columbia Icefields, the largest mass of glacial ice in the Canadian Rockies. The complex and fragile alpine environment features some of the finest snow and ice climbing routes in the world. Learn how to properly build anchors, rappel on snow, and use ice axes.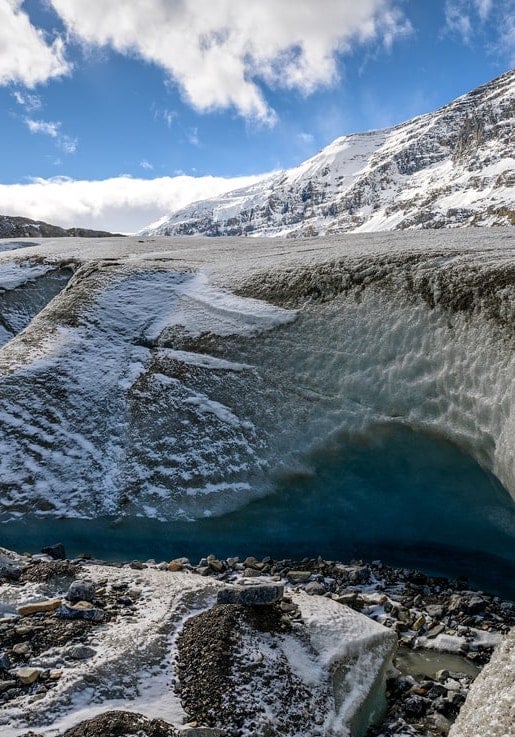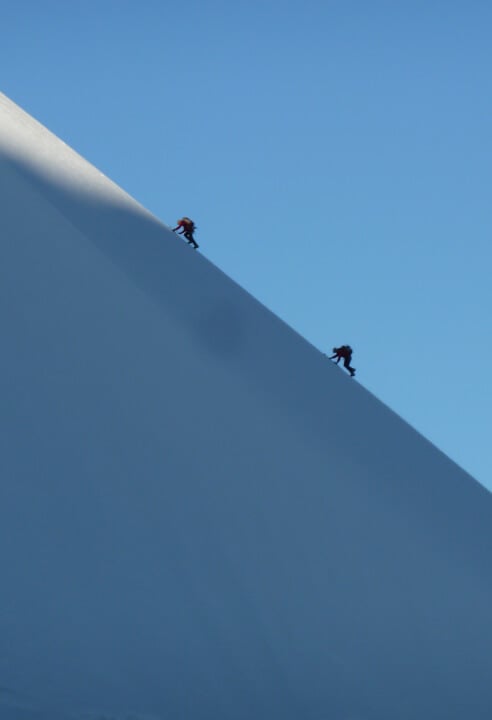 During the next three days, you'll practice on Mt. Athabasca, a staggering yet accessible 11,000 foot peak.
Its standard face features glacier travel and moderately angled snow slopes, making it a well-matched challenge for your first alpine climb.
After the ascent, head 78 miles south to Lake Louise for a comprehensive review of rock climbing.
You'll test and expand your technical skillset on some of the best protected, moderate grade, trad routes in Canada.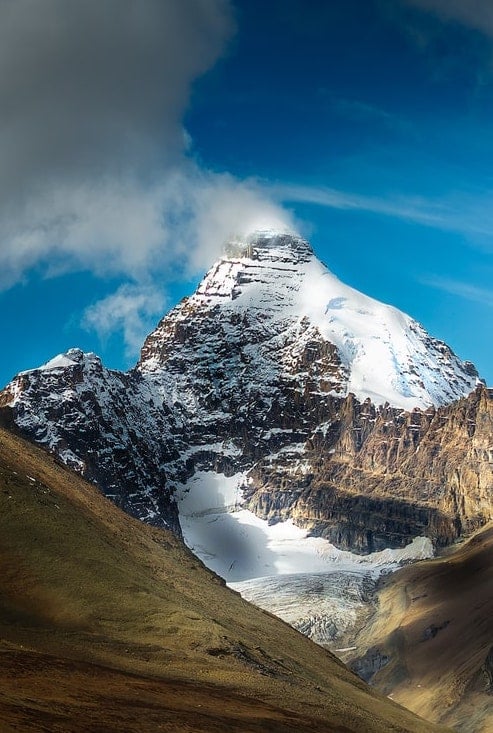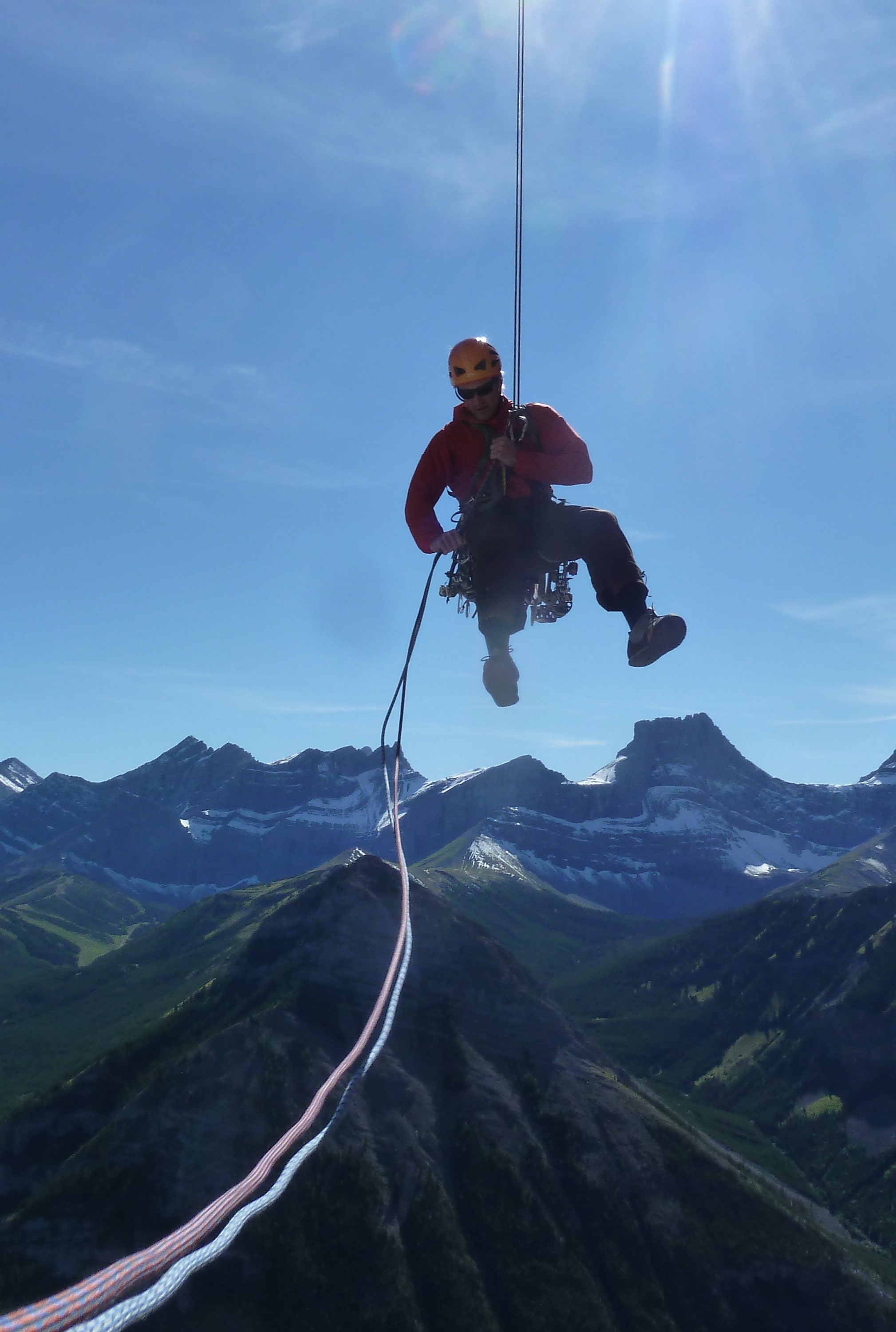 Who is this course for?
To make the most of this course, you should have a good level of endurance, an aptitude for rock climbing, and some scrambling experience. This course offers 6 days of training and climbing and has been carefully designed to develop your existing skills, as well as teach you new techniques crucial for exploring the mountains safely and independently.
Start your journey off on non-committing terrain and progress to steeper rock faces and glaciated areas. Once you have mastered the basics of this course, climbs such as Mt. Assiniboine, East Ridge of Mt. Temple, or Mt. Robson should be within your abilities.
To continue honing your skills on larger objectives, consider Aconcagua, Matterhorn, Mont Blanc, and even Denali, for a step up in skill development and difficulty. While most of these don't require advanced abilities, they require a depth of knowledge and skills covered by this course.
What will you learn in this course?
Some lessons are obvious, others less so. Hands-on mentorship from a professional Mountain Guide is the most effective way to build a strong foundation. Skills will be explained, demonstrated in the field, and then put into practice during glacier crossings and ascents.
PLANNING & NAVIGATING
One key to a successful adventure is route finding and a sense of orientation. Navigation in challenging terrain, especially during whiteouts, is one of the most crucial skills to master on your journey to become an independent alpinist.
LEADERSHIP
Leadership skills are important for a safe and successful endeavor, whether you are with a guide or friends. Your guide will help you develop your skills by putting you in leadership positions during the course.
GLACIER TRAVEL SKILLS
Breathtaking glaciers are what makes alpine climbing so epic, but for all their beauty—they are dangerous. Crevasses, seracs, rockfalls, and whiteouts can be fatal if not approached carefully. Perfecting glacier travel skills can only happen by spending time working your way through glaciated terrain. Gain confidence under the watchful eye of a guide.
SAFETY AND RESCUE
Navigating rock faces across multiple pitches—especially in an alpine environment—involves risky and dangerous situations. Learning proper rescue techniques and recognizing changing hazard conditions are critical to safety. Prusiking from a crevasse, or hauling someone out of one, are stressful and strenuous situations, but practice makes perfect!
ROCK CLIMBING
One of the main differences between mountaineering and alpinism is that alpine climbing involves pitches of rock, ice, or steep snow where a rope is needed for protection from a fall. Upgrade your basic climbing skills over three days in Lake Louise. Practice sport and traditional, single-pitch and multi-pitch on different routes in the area.
SNOW AND ICE CLIMBING
Snow and ice are ever-changing mediums that make alpine climbing exciting but precarious. Crossing a glacier with an ice axe can be a big test of patience and endurance. As glaciated terrain becomes steeper and more fractured, your technical skills are put to the test, sometimes requiring the employment of skills used to ascend frozen waterfalls.
Learn how to work your way up near-vertical snow and master anchors, V-threads, ice screws, T-slots, snow pickets, and rappelling.
TOOLS AND EQUIPMENT
Moving through alpine terrain can be tricky, but with the right tools and proper usage, you'll have better chances of reaching your goal. Using ropes, anchors, ice axes, and crampons requires a lot of technical knowledge. Start with each technique on non-committing terrain and gradually apply it to steeper slopes.
ALPINE ASCENT
Mt. Athabasca (3,491m/11,453 ft.) is an excellent venue for someone's first exposure to climbing a big mountain. It boasts crevassed glaciers, seracs, and snow and ice slopes of moderate steepness. It is one of the most accessible big peaks in the Canadian Rockies and is suitable for both beginner and experienced alpinists.
A lifetime of learning
Alpine climbing goes bigger, bolder, and higher than most sports.
This fast-and-light discipline builds upon general mountaineering by including pitches of rock or ice—combining long days with technical climbing.
When the mountains of your dreams get steeper and more severe, so too do the risks. For that reason, alpinism is a lifelong process that can reward you with some of the most fulfilling—and demanding—experiences life has to offer.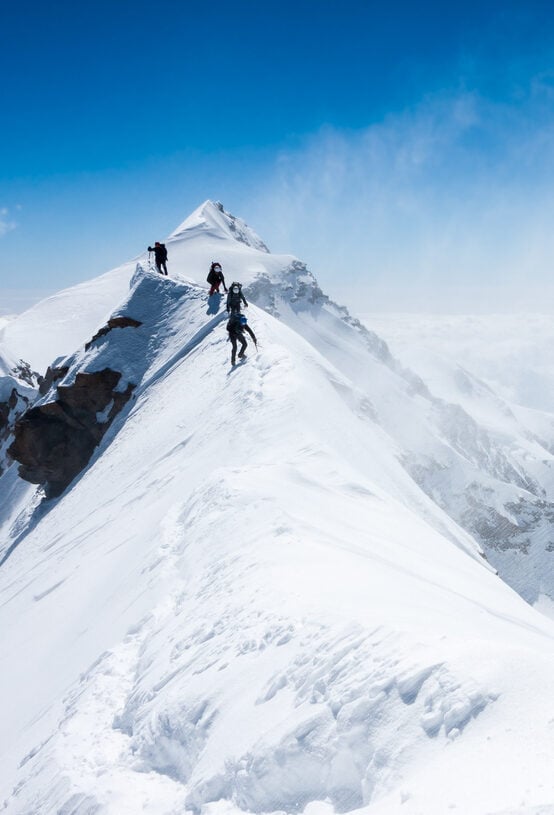 Accelerate your learning on an alpine climbing course
A rich mountaineering history
The Canadian Rockies were created by intense geological forces: tectonic plates, volcanic activity, and cirque glaciers left over from the last glacial period about 10,000 years ago. These glaciers shaped the jagged, narrow ridges called arêtes, wide U-shaped valleys, and deep fjords along the coastline.
This rough terrain remained little explored until the 19th century when the Canadian Pacific Railway hired A. B. Rogers to survey the terrain to find routes through the range. With the help of Swiss mountain guides, he found a way through the Selkirks in 1881, known today as Rogers Pass. A few years later, Banff was founded as a railway tunnel site.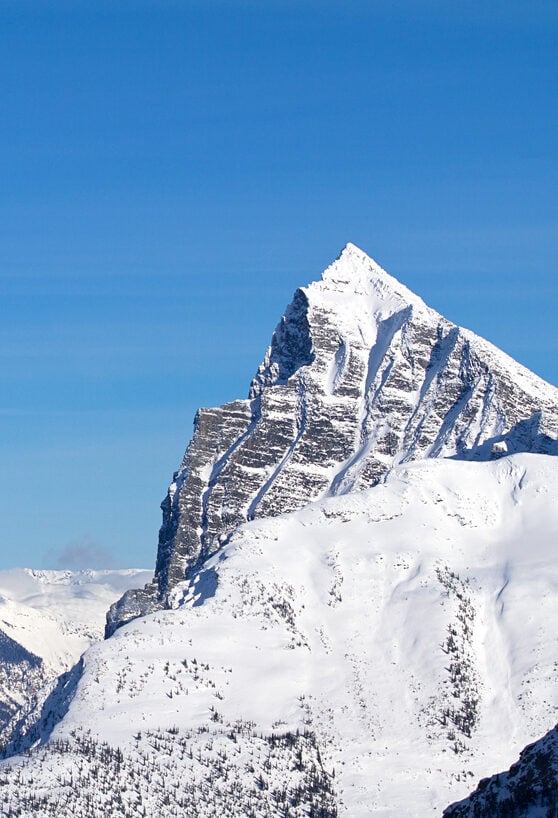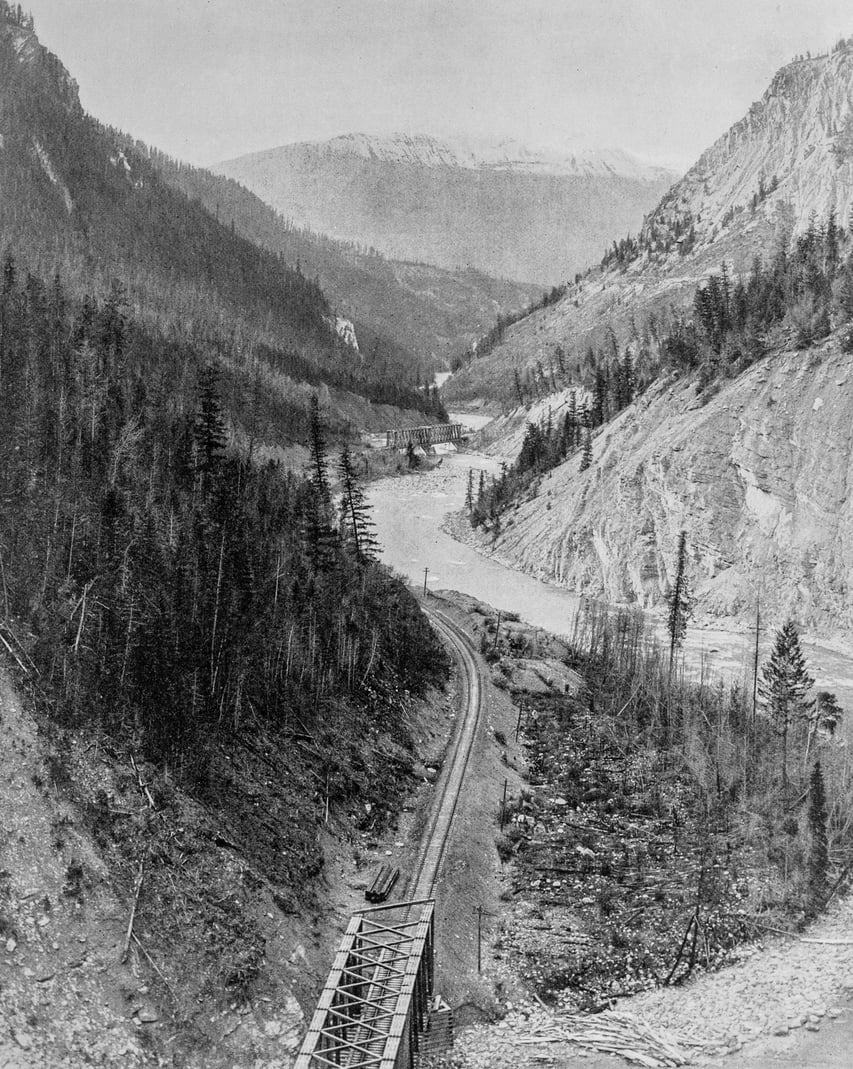 Follow in the footsteps of legends
In 1906, a few like-minded individuals formed the Alpine Club of Canada.
To upgrade their skills, the club hired their first professional mountain guide—an Austrian named Conrad Kain, who went on to complete more than 60 first ascents around Alberta and British Columbia, including one of Canada's most famous: the Kain Route on Bugaboo Spire.
These early explorations sparked major interest for mountaineering in the country that continues to this day.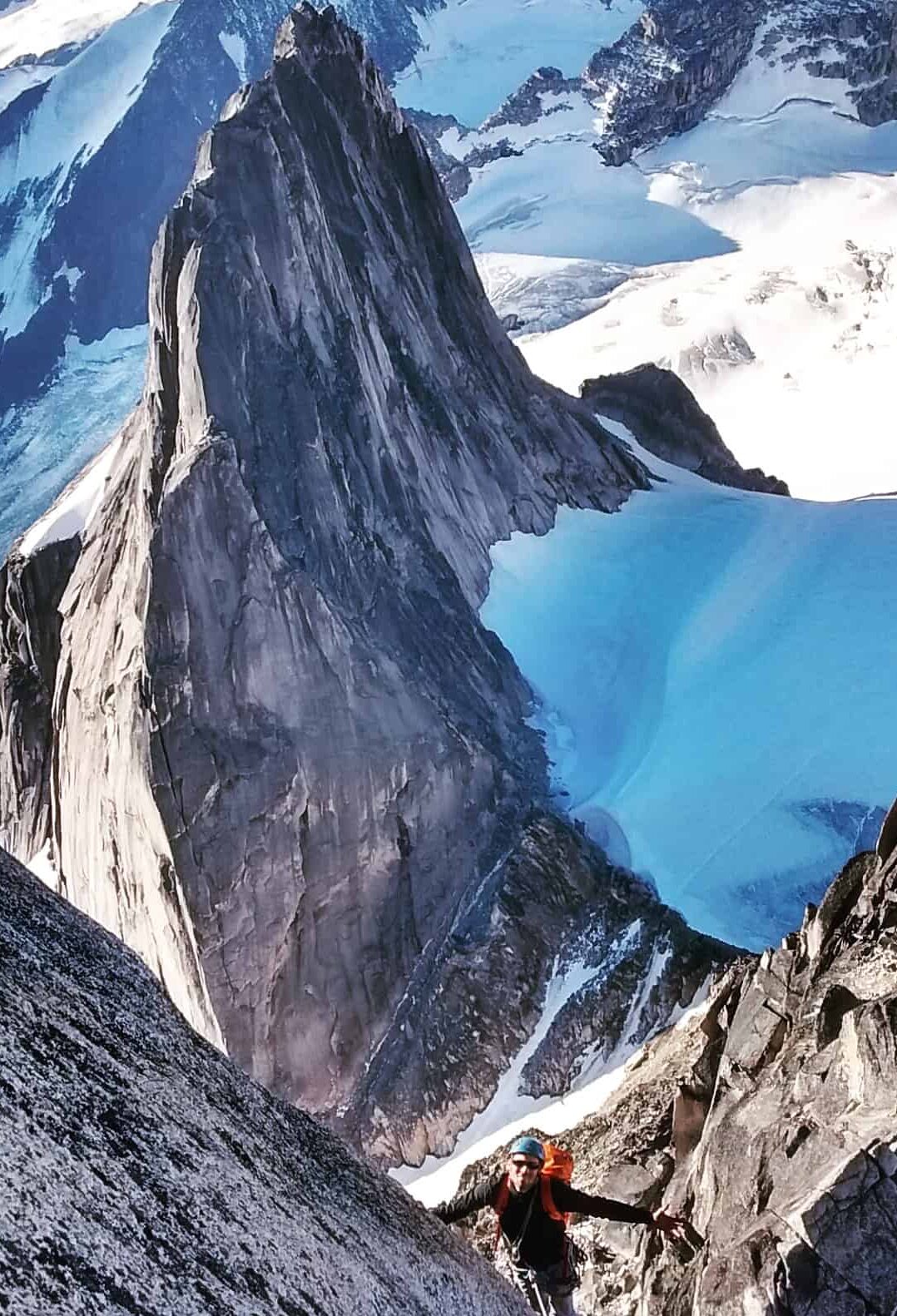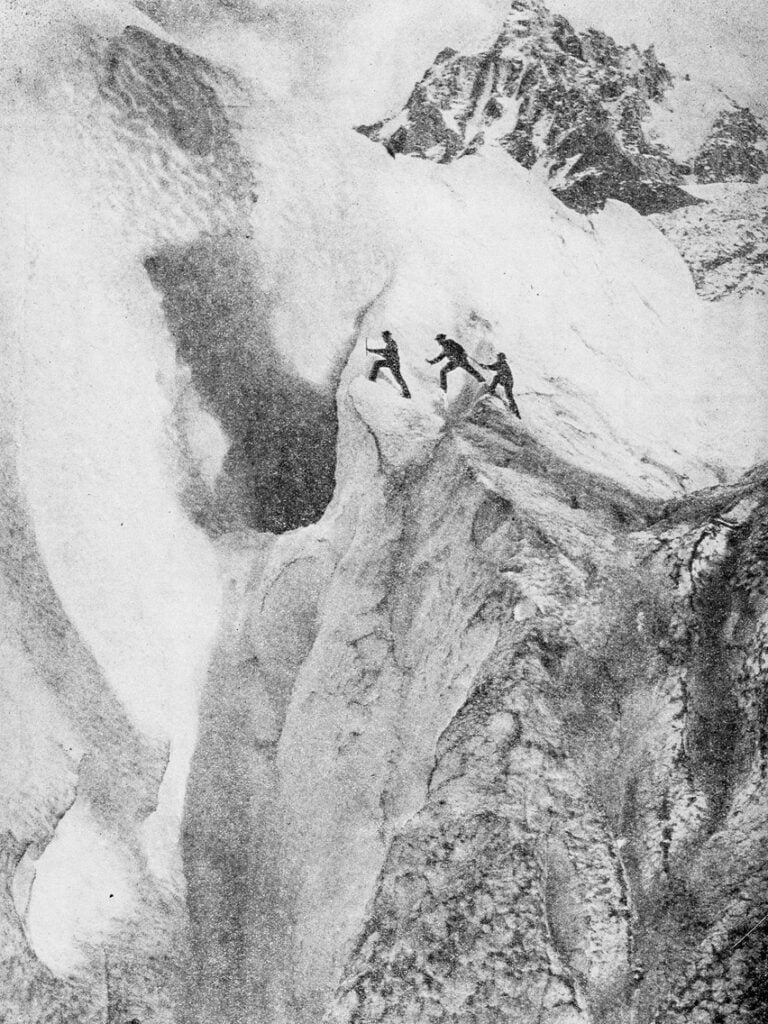 Your guide
When he first stepped foot in the mountains, Jeff Bullock knew this was home. He's been wondering what adventures the snow-capped peaks have had in store since he was 12.
Jeff started training for his ACMG/IFMGA mountain guide certificate in 2002 and started his own business, Alpine Air Adventures.
To this day, he has yet to find a better feeling than sharing his passion for adventure you can only find high up in the alpine kingdom of the Canadian Rockies.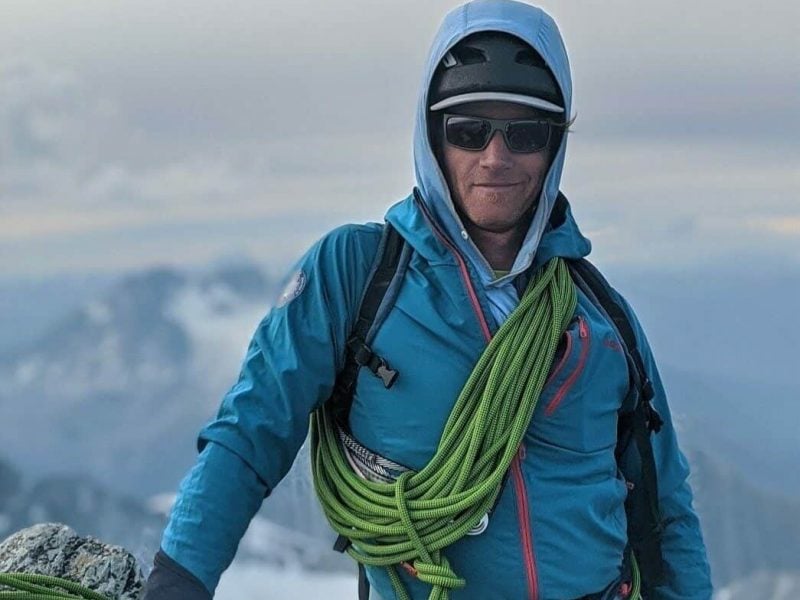 Another great couple trips with Jeff (both multi-day mountaineering and a rock climbing outings). As always he's a great guide that's fun to spend time with and climb with safely and efficiently. Have been out with him many times and plan on many more.
AAA was responsive, answered all my questions and provided so much detail—they were also among the most affordable! My guide listened to what I wanted, assessed my abilities, used his knowledge and expertise, and took me on an adventure I won't soon forget!
Josh and Braden simply nailed it. Great instructors and enthusiastic despite weather challenges. Can\'t recommend them enough. Wish there was a TikTok for Alpine Air
The trip hit all the high points and was far more thank I was expecting. The experience was top notch and set my sights even higher.
Both Braeden and Josh were excellent – supporting us thoroughly and inspiring confidence in them and the techniques.
Worked with Jeff, Josh, Braeden and Dustin throughout the week and all were exceptionally knowledgeable and a pleasure to learn from. We had some less than ideal weather to deal with, but they all kept us in positive moods and found ways to work around the weather and get us out climbing. Absolute professionals. This was an adventure and information packed week. Every day was spent either learning and practicing new skills or putting everything together on some larger objectives.
Braeden was an outstanding guide and selected the perfect opportunities for an amazing experience
The ice climbing, glacier traverse and rescue, and rock climbing was definitely advanced but fantastic