Hiking the Inca Trail to Machu Picchu
Inca Trail | Peru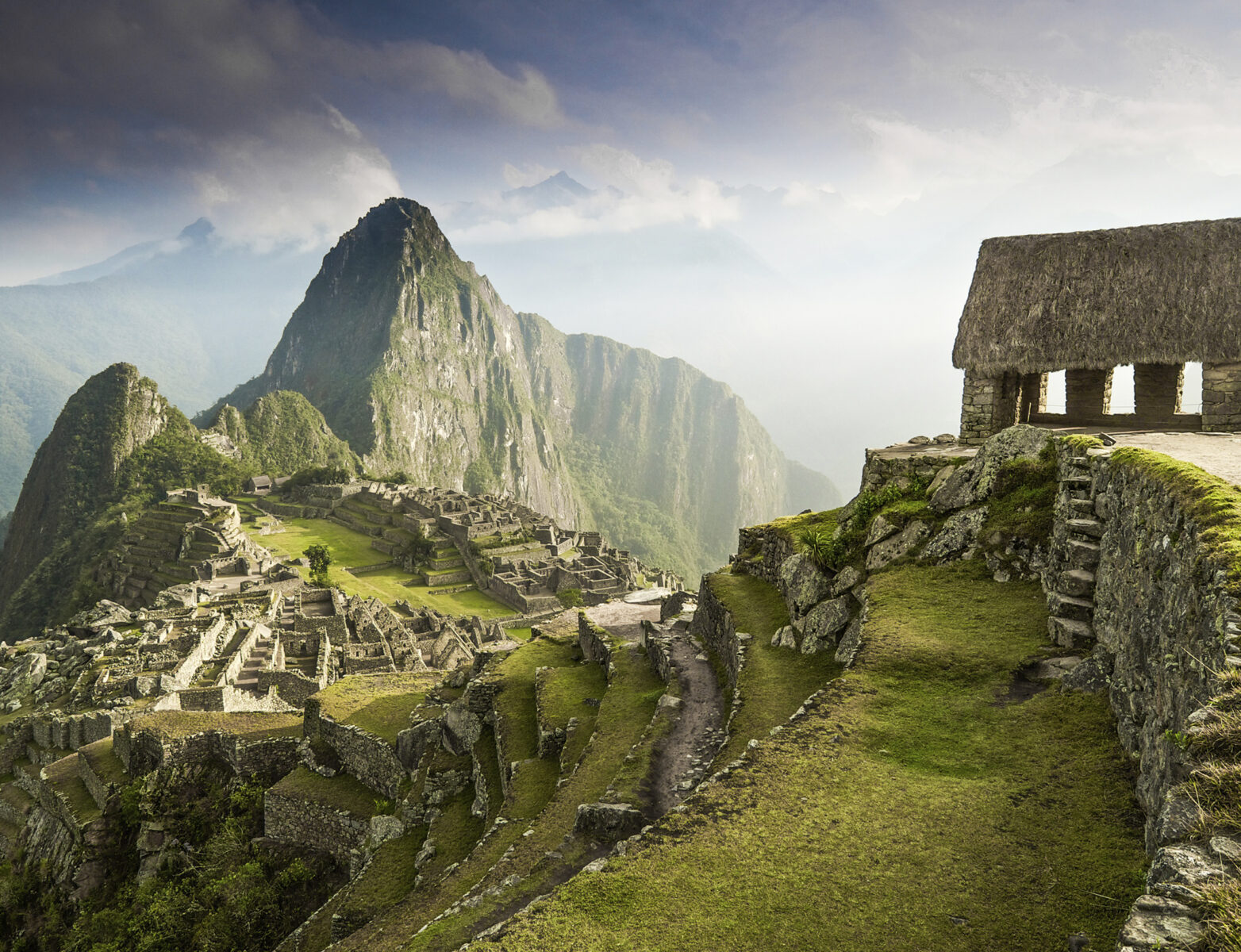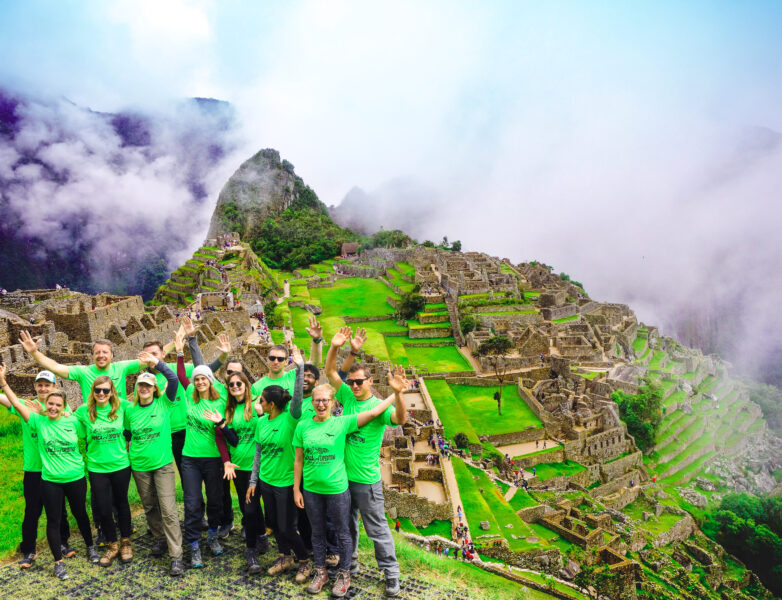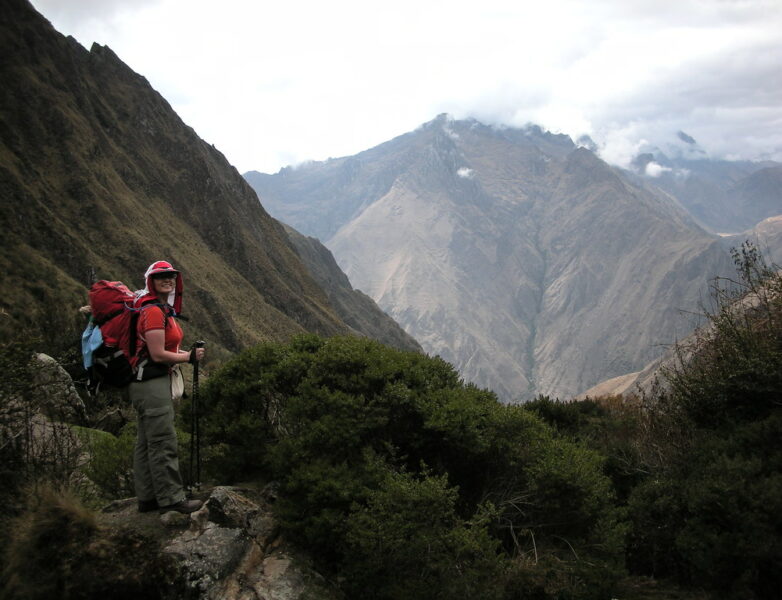 Top three reasons to hike the Inca Trail
The 26-mile trail is the birthplace of the Inca civilization

The rich history embodied in archaeological sites is what makes it special

Each day and each step on the Inca Trail will reveal new breathtaking scenery 
Threaded through the towering Andes Mountains is the ancient Inca Trail, undoubtedly one of the most iconic thru-treks in the world. Each paved stone speaks of more than 900 years of history, and the Incas built the trail to honor the mountains and peaks along the route. Snaking through lush tropical flora, past terraces and ruins, hiking until you disappear high in the clouds, embarking on this 26-mile long, life-changing hike to the Lost City of the Incas, will be one of the best experiences of your life. Find out more about hiking the Inca Trail to Machu Picchu from a Sacred Valley local and owner of Alpaca Expeditions, Raul Ccolque.
Season

Year-round, peak season is April to October

Nearest city

Your adventure starts from Cusco, Peru
Book This Adventure
Group Hike the Inca Trail to Machu Picchu
The trek to Machu Picchu is four days of epic adventure as you embark to reach the Lost City. Each day, you'll see the seasons change before your eyes, while scaling challenging peaks and exploring impressive ruins along the way. You'll sleep under the same stars that the Incas meticulously charted. Each stop an experience unto itself, until your journey culminates at the ultimate destination — Machu Picchu.
if you are traveling with a family or just want to spend more time at each ruin, you can opt for an extra day of hiking and take things slow!
Itinerary
Day 1: Cusco - Piskacucho Km 82 - Llactapata- Ayapata
Before sunrise, you'll be picked up from your hotel. At the porters' lodge, you'll eat a hearty breakfast and start your 4-day Inca Trail hike. As an intro to the trail, you'll hike 8.7 miles over 6 to 7 hours. The first historical sites you'll explore are a small place of water worship, which the Incas used as a checkpoint, and a farming village on multiple terraces. Night spent in tents.
Walking distance: 8.7 miles/14 km (6-7 hours)
Campsite altitude: 3300 meters (high) above sea level
Day 2: Dead Woman´s Pass - Runcuraccay Pass - Chaquiccocha
This will be the most challenging day of your thru-hike. You'll scale two peaks and hike almost 10 miles, with stunning sights along the way. One moment you'll see your breath in the air, and the next, you'll be walking through a stone village that overlooks a subtropical forest. Night spent in tents.
Walking distance: 9.94 miles/16 km (7-8 hours)
Campsite altitude: 3600 meters (high) above sea level (chilly weather)
Day 3: Chaquiccocha - Wiñaywayna
The day starts with an early rise and you'll be on your way through the cloud forest, scaling the last peak of your adventure. With Machu Picchu just out of reach, you'll explore Wiñay Wayna, an orchid paradise, see where the Incas charted their star maps in Phuyupatamarca, and admire the many terraces of Intipata. Night spent in tents.
Walking distance: 6.2 miles/10km (5 hours)
Campsite altitude: 2.600 meters (high) above sea level (chilly weather)
Day 4: Sun Gate - Machu Picchu - The Lost City Of The Incas
Today's the day, you'll finally have made it to the Lost City of the Incas! Seeing the first sun rays from the Sun Gate is a life-changing experience, so you'll wake up hours before sunrise. You'll get the chance to explore the ruins on a private 2-hour tour and either start your Huayna Picchu hike, or wander around on your own. At the end of your journey, you'll take the train back and say farewell to your crew and guides.
Optional Day 5: Take your time!
The Inca Trail to Machu Picchu treks generally takes four days, but if you are traveling with a family or just want to spend more time at each ruin, you can book an extra day and travel at a more leisurely pace. This is also a great option for those worried about their hiking capability and speed. Take your time and really enjoy each step of the way!
Trip Highlights
Far from the crowds taking selfies with alpacas, on carefully paved stones that have seen hundreds of years of travelers, you'll find a challenging trek that will reward you immensely. Experience the Incan checkpoint of Chachabamba, the ruins of Runkuracay, the multi-level terraces of Llactapata, the Warmiwañusca pass, the Unaccessible Village of Sayacmarca, Phuyupatamarca, the orchid paradise above the clouds, and the beautiful site of Wiñay Wayna.
The ancient ruins along the way makes every drop of sweat well worth it, and just when you think you've seen it all, those first sun rays reaching the Sun Gate of Machu Picchu will amaze you all over again.
Meet your guide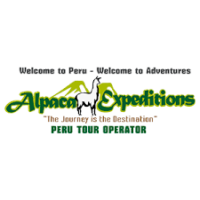 Alpaca Expeditions
Alpaca Expeditions is a local Sacred Valley company providing unique tours of the Andes, introducing visitors to the rich culture, history and natural beauty of Peru.
The guides historical knowledge was phenomenal
Sarah B
about
Alpaca Expeditions
on TripAdvisor
We had an excellent trip with Alpaca Expeditions on the 3N/4D

Inca

Trail

. From the day of booking to the end of the trip Alpaca was fantastic and patient to answer all of our questions. Our guides Eric and Eduardo were beyond fantastic. Eric's positive attitude matched with Eduardo's calm cool demeanor made for a fantastic trip. Their historical knowledge was fantastic. I felt like I was in a college course. Chef, Dionisio's, meals can only be described as delicious and impressive! I would recommend Alpaca to anyone.
AMAZING ADVENTURE!!!
Ameet Vedd
about
Alpaca Expeditions
on TripAdvisor
We decided this year for our family vacation to travel south to Peru. I've always wanted to hike the

Inca

trail

and see Machu Pichu. I came across alpaca expeditions online and they had very good reviews so we decided to book our tour with them. This was one of the best decisions we could have made. We did a 5 day Cusco city tour, super sacred valley, 1 day

Inca

trail

with camping. machu pichu and rainbow mountain. Our tour guide was David and not only was he very knowledgeable and professional but was very good with my two girls ages 10 & 12. Our number one concern was safety and David did a very good job in making us feel safe. He shared with us his love for his country, food and the

Inca

people. Everything with Alpaca was a first class experience from the service to the food. Everything was arranged for us and very well organized. The team from Alpaca went above and beyond our expectations. This was definitely a trip of a lifetime and an amazing experience thanks to David and the team (porters, drivers, cooks) from Alpaca!!! If you are planning a trip to Peru I would highly recommend Alpaca Expeditions.
Amazing trip with an incredible team
Tino
about
Alpaca Expeditions
on TripAdvisor
The 4D/3N Inka

trail

trip with the "Green machines" was the best organised trip I've experienced in my life. We were a group of 7 plus 15 porters, 1 chef and 2 guides. All of them gained my biggest respect for what they've done for us. The food was just amazing – and thanks to the porters we were able to focus on the inka places and this breathtaking

trail

. Our guides Yoel and Maxi always provided us with lots of information and answered all questions we had. Thank you so much for this trip!
Things to know
Covid measures in Machu Picchu, Peru
57hours is committed to providing safe outdoor adventure experiences. We require all guides using our platform to have a COVID-19 safety plan and to make the details of that plan accessible to travelers. In most cases, group sizes will be reduced, guides will avoid overcrowded locations, and other safety measures will be met depending on the location and activity.
We also expect clients to respect local regulations and take measures to protect themselves, guides and the communities they're travelling to. For more information on COVID-19 measures in Peru, please refer to the Peru Travel websites or the U.S. Embassy in Peru websites.
Please contact us if you have any questions or require further information. We are happy to provide you with the most up-to-date information!
What's included?
What you get in this adventure:
A local English speaking professional guide
4 days of hiking with a guide
Accommodations in tents along the way
Meals cooked by a local chef
Porters to transfer your belongings
Permits
Transfers to and from the hotel
Expedition Train from Aguas Calientes
Breakfast, lunch, dinner, and snacks each day for the trek
Water
Satellite phones
What's not included:
Transportation to Cusco
Rentals
Accommodation prior and after the trip
How fit do I need to be?
While previous hiking experience is unnecessary for hiking the Inca Trail, you'll need to be in considerably good shape. Each day you will hike between five and nine hours, on your most challenging day, you'll traverse almost 10 miles.There are no flat areas on the entirety of the trail — it's either uphill or downhill. Prior to your trip, you can prepare by exercising on steep inclines or even stairs.
What do I need to bring?
Here's a list of the equipment you need to bring:
Day pack large enough to carry all the items listed (around a 25-40L bag)

Hiking poles — optional

Water storage for 2-3 liters
Sleeping bag (can be rented for $35)
Inflatable Air Mattress (can be rented for $30)
Quick-dry towel
Battery charger (there is no place to plug in while trekking!)

Toiletries (sunscreen, hand sanitizer, bug spray, toilet paper, etc.)

Sunglasses

Camera — optional (but recommended)
Clothing and gear list:
Hiking boots (lightweight with good soles)
Shoes for camp
2-3 dry-wicking t-shirts
2-3 pairs of hiking pants
4 sets of undergarments
4 sets of hiking socks
Fleece jacket
Warm down jacket
Rain jacket and pants
Sun hat
Wool hat
Headlamp
Waterproof gloves
Waterproof jacket/rain poncho
High quality sunglasses
Trekking poles (can be rented for $30)
Dress comfortably and for the weather in clothes you can move in. We suggest bringing clothing appropriate for the season. Layers are best and don't wear jeans.
Regulations and permits
There is no other way to experience the legendary Inca Trail. To keep the history intact, not even horses are allowed on this one-of-a-kind thru-trek. There are easier ways to reach the Lost City of the Incas from Cusco, but this is the best way. Wander through lush forests filled with orchids, scale towering peaks, witness centuries of culture and find yourself along the way.
Due to strict government regulations, a guide must be present on all Inca Trail trips. For you, this is a guarantee that you'll get the most out of your hike. Not only will you learn all about the history behind the sites you'll pass along the way, in case of inclement weather, your guide will know just what to do.
Group sizes and age requirements
Group sizes and prices:
For this group adventure, groups usually consist of up to 16 people.

It takes at least 3 people for the tour to operate.
If you are traveling alone, you will be placed in a group of people with similar abilities and skill levels.

All pricing is per person. The cost does not decrease as the group grows. 
Hiking in Peru can be arranged for private groups. Contact us to make arrangements.
Min. age requirements:
If you are older than 17, you're good to go.

Minors younger than 17 may be permitted to join the hike on a case-by-case basis, but must be in the presence of a parent or legal guardian.
If your group has hikers under the age of 17, contact us prior to booking to make arrangements.
Getting there and meeting location
To get to Cusco, most people fly into Cusco International Airport. From there, you can rent a car or take a shuttle service to your accommodation.
Once you and your guide agree on the details of your itinerary, your guide will suggest the best place to meet, usually at your accommodation in Cusco, and take you to the trailhead. At the end of your adventure, you will return to Cusco via train.