Two-Day Hiking the Inca Trail to Machu Picchu
Inca Trail | Peru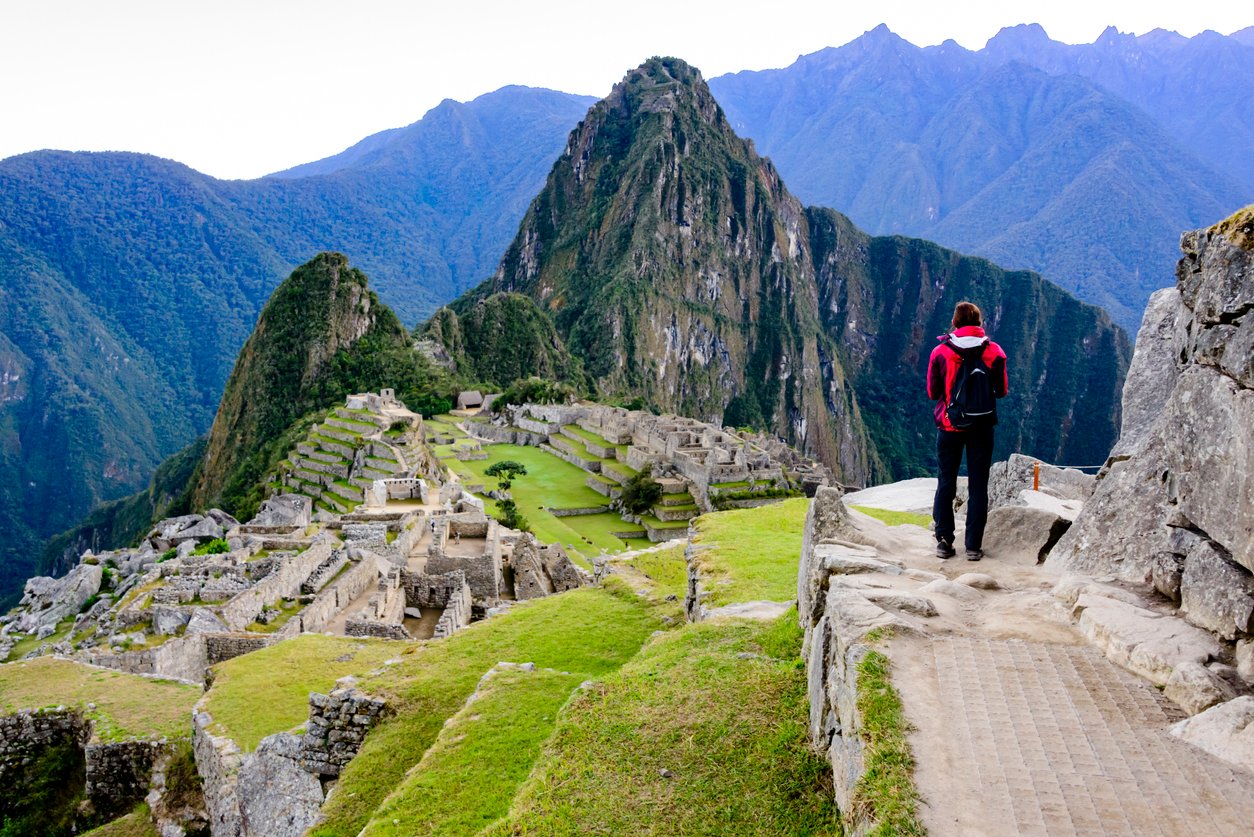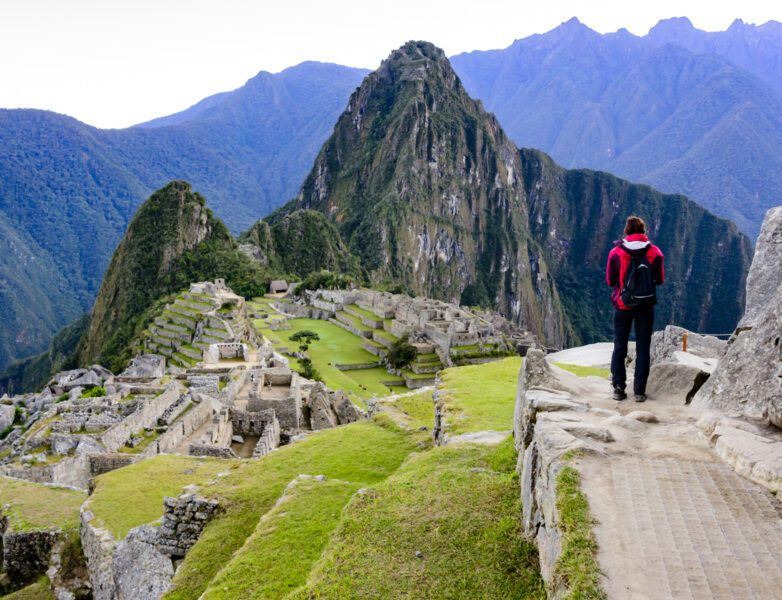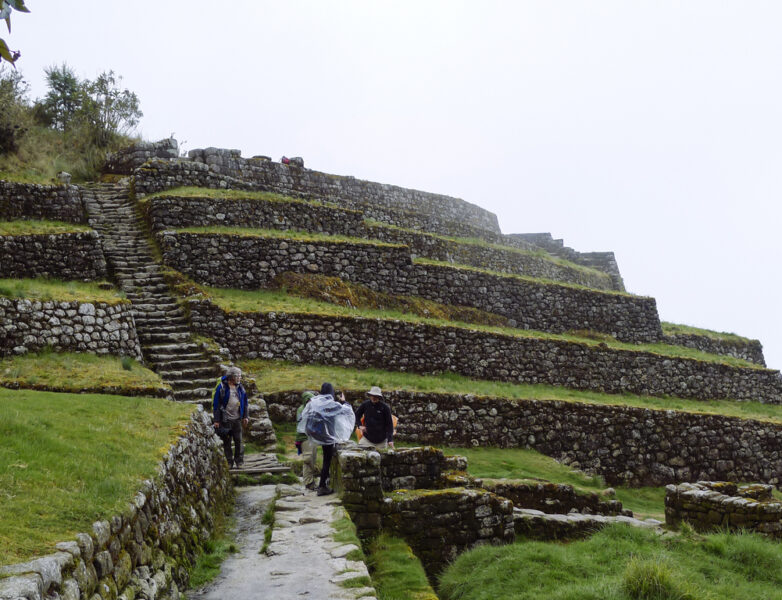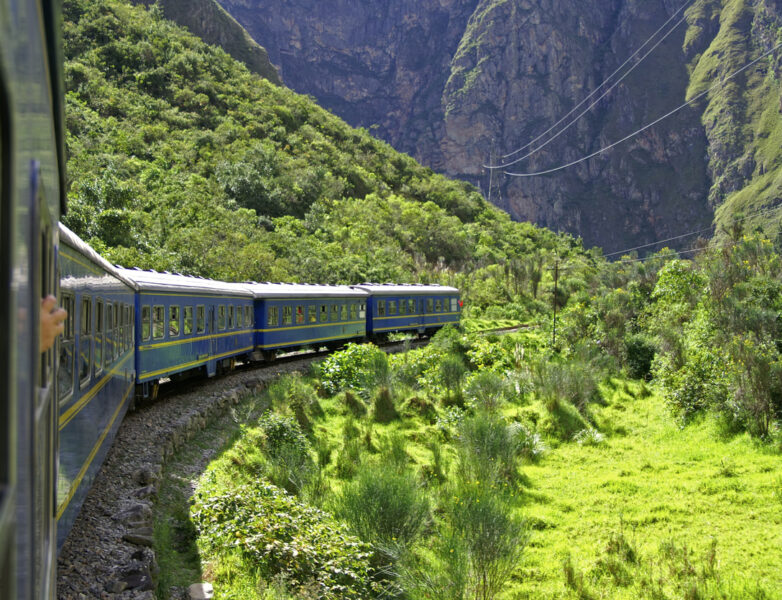 Top three reasons to go hiking the Inca Trail
Travel to one of the most famous hiking trails in the world

Traverse stunning Andean cloud forests and alpine tundra

Visit the magnificent Inca citadel, the legendary Machu Picchu
The magnificent Inca Trail, ascending beyond 14,000 feet, is the most popular and most scenic trekking route to Machu Picchu. The route, which was once the original pilgrimage route to the Incan sacred town, abounds with ancient settlements, tunnels, and ruins, some of which are miraculously well-preserved. Not many treks in the world will lead you through 500-year-old archaeological sites, so the Incan Trail is quite a unique hiking experience, as well as a dream for aspiring photographers and history buffs alike. Machu Picchu may be the thing to draw you in, but the breathtaking cloud forests, ancient Incan ruins, and awe-inspiring panoramas will stick with you for a lifetime.
Nearest city

Lima is an hour and a half from Cusco
Choose how you spend your day
Standard 2-Day Inca Trail Hike With Camping
Explore the legendary Inca Trail to Machu Picchu on this quaint 2-day Peruvian adventure! Get ready for a scenic 4-hour uphill hike to the famous Wiñay Wayna ruins, where you will stop for a lunch break and marvel at the ancient agricultural terraces. From there, you're only an hour's walk away from Machu Picchu, where you'll get to admire the vistas and take all the pictures you want! Spend your night camping at an exclusive campsite with all the amenities you could ever want, including a well-deserved hot shower, freshly prepared meals, and areas to charge batteries/phones. Take a break, and enjoy another day of exploring Machu Picchu!
Private 2-Day Inca Trail Hike With Camping
Get a short, but sweet taste of the Inca Trail with your family and friends on this unique hiking experience! Traverse the legendary trail under the watchful eye of an experienced local guide, and visit Machu Picchu, one of the most popular tourist attractions in South America! Spend your night at a luxurious campsite, where your guides and chefs will make sure you're well-fed, well-rested, and as comfortable as possible in the Peruvian wilderness.
Standard 2-Day Inca Trail Tour Trek & Hotel
This tour is designed for travelers who want to experience the most popular trekking route to Machu Picchu without committing the time needed for the longer classic hikes. Hike the amazing Inca Trail, admire the local flora and fauna, and visit the magnificent Machu Picchu. And after you're done taking pictures, let your guides take you to your hotel in Aguas Calientes and enjoy some of the best food the area has to offer.
Private 2-Day Inca Trail Tour Trek & Hotel
Ideal for families with children, this tour provides the best that Peru has to offer. Visit some of the most cherished Inca ruins, including the Wiñay Wayna Inca site, walk through the ancient Sun Gate, and experience the most spectacular view of Machu Picchu from above. Spend your night in a high-class hotel in Aguas Calientes, and try out some local specialties at the excellent Indio Feliz restaurant.
Itinerary
Day 1:
After you meet with your guides, take a scenic train ride to Ollantaytambo. Enjoy phenomenal views of the Urubamba River, snow-capped mountain peaks, and Peruvian cornfield farms! At KM104, at an altitude of 2,000 meters (6600ft), you and your guides will get off the train, have a snack, and continue hiking to the first Inca site of this trip, Chachabamba. After three more hours of hiking, you'll reach the most beautiful Incan site on the Trail, Wiñay Wayna ("Forever Young"), at 8,500 ft/2,600 m. Admire the area's elaborate water fountains, temples, and agricultural terraces, and learn more about the history of the Inca.
After a short break and delicious homemade lunch at a nearby campsite, you'll walk to the sun gate and gaze your eyes upon the picturesque landscape of the famous Machu Picchu. After taking photos and exploring to your heart's content, you'll head back to your campsite or hotel (depending on the trip) for an evening of relaxation and great food.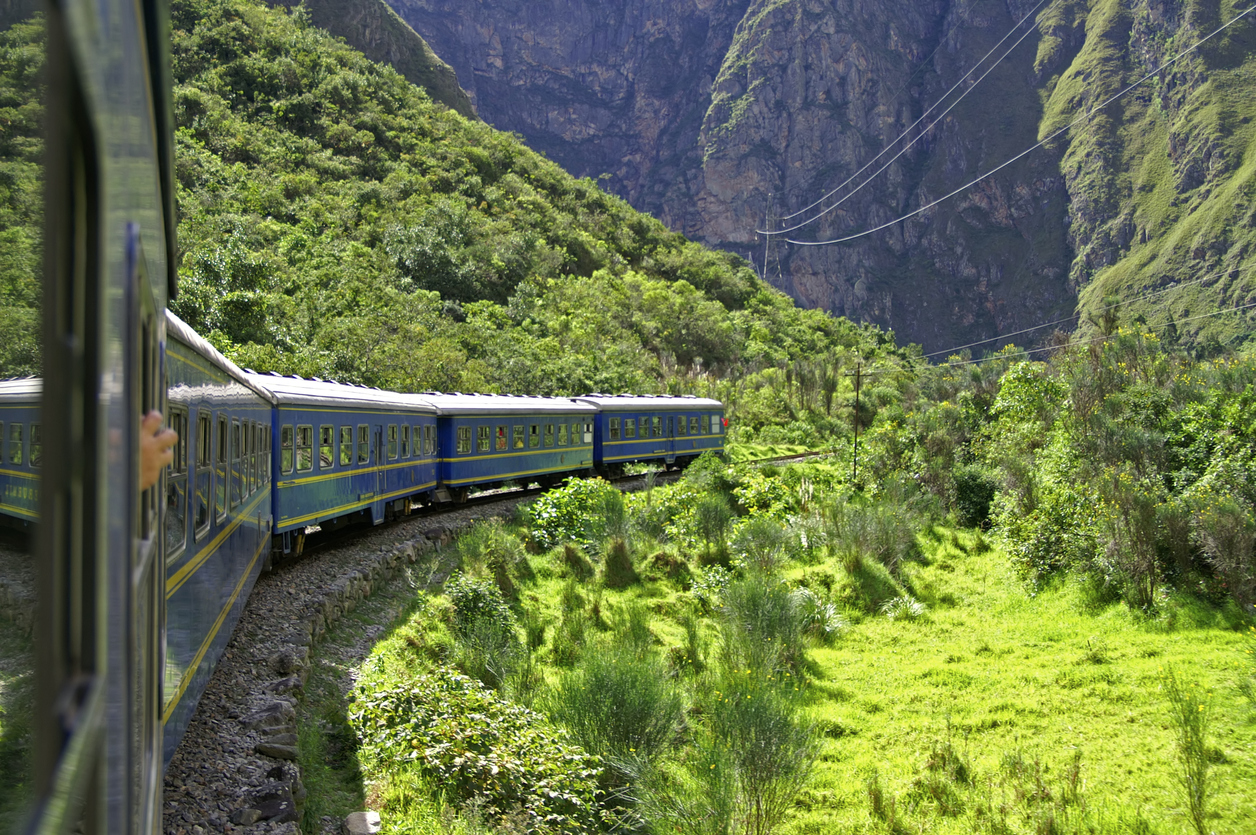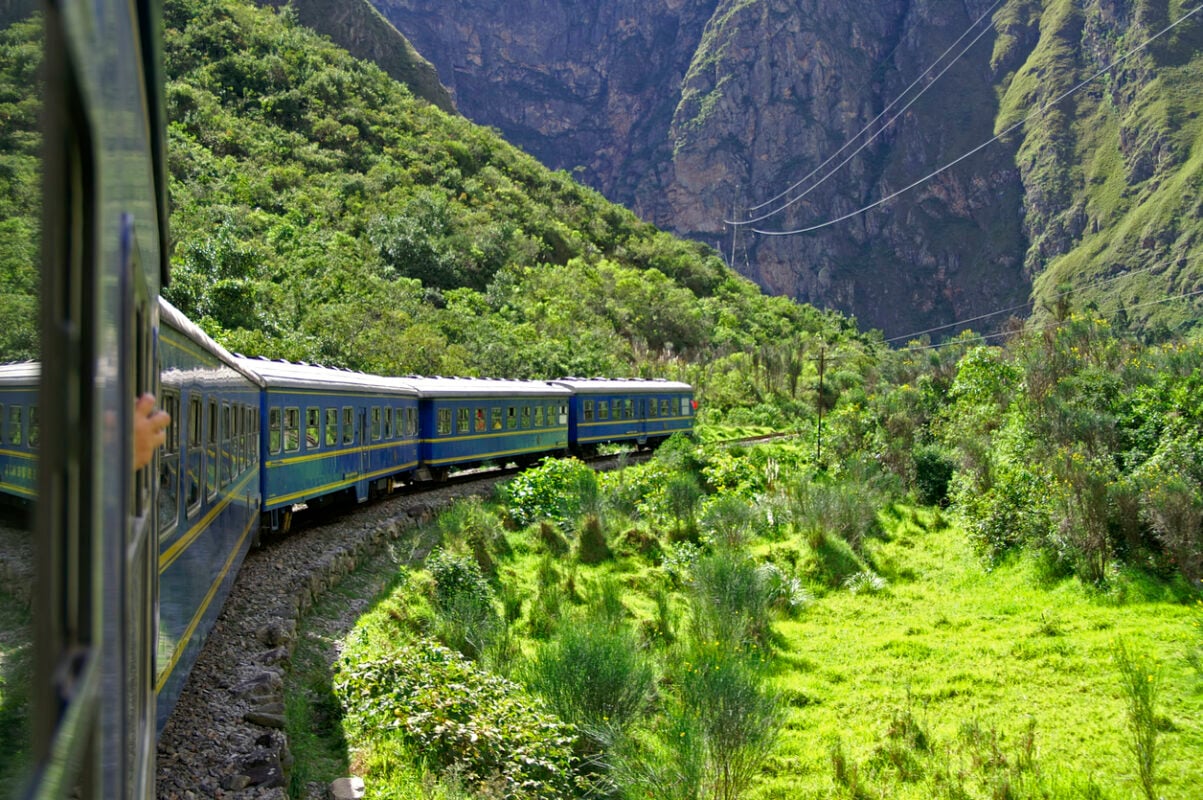 Day 2:
Your guides will wake you up early in the morning and put you on one of the first available bus to Machu Picchu. Enjoy the striking sunrise above the Andes and a two-hour guided walking tour with an English-speaking guide. Afterwards, you get some time to explore Machu Picchu all by yourself. When you're done, take a walk or ride the bus down to Aguas Calientes for a free afternoon, but don't forget to catch your train! When the train takes you back to the station in Ollantaytambo, your guides will be there to meet you and drive you back to Cusco.
Walking Distance: 15 km / 8 miles
Elevations: Trek starting point 2,000 m, the highest point is Sun Gate 2,720 m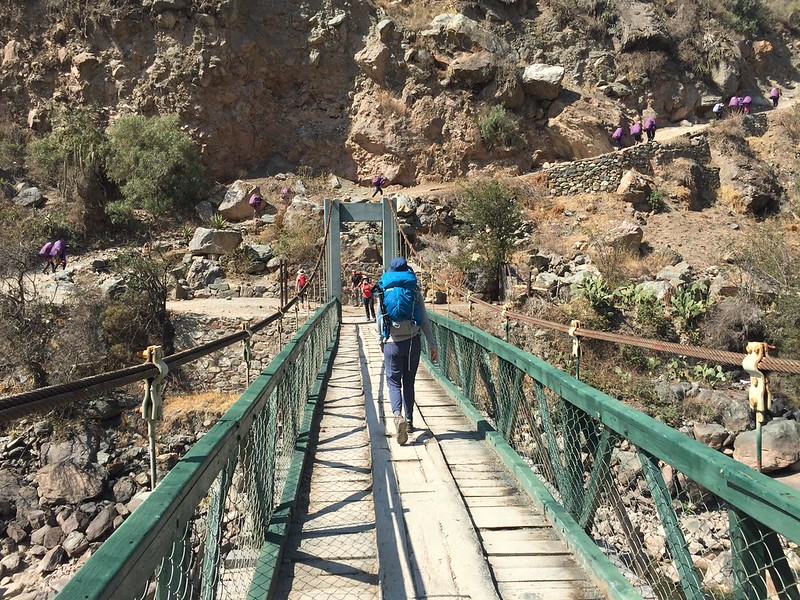 Meet your guide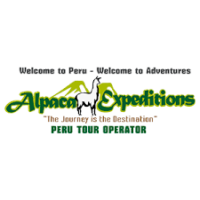 Alpaca Expeditions
Alpaca Expeditions is a local Sacred Valley company providing unique tours of the Andes, introducing visitors to the rich culture, history and natural beauty of Peru.
Wonderful Experience!
Keither W.
about
Alpaca Expeditions
on Tripadvisor
This was an experience we have dreamed of for most of our life! My wife and I trekked the Incan Trail with Alpaca Expeditions and we are so grateful for the help they provided! Jaime was our guide and he was amazing. He was so knowledgeable and always there when we needed him! The porters led by Belisario were unbelievable and so professional. They are the heart of Alpaca Expeditions! Our chef, Walter made unbelievable meals that kept us nourished and happy! What an adventure! Please look for this team when you are looking into the Inca Trail. They are wonderful!
Alpaca Expeditions - Top Notch
Vicki S.
about
Alpaca Expeditions
Our guide Licandro was incredible! His knowledge about the Incan history and Machu Picchu was impressive. Not only did I learn a lot from him about Peru, but I learned how to push my body to the limit as a result of his patient encouragement and help. I would not have finished the trail were it not for him. The food was an unbelievable spread of deliciousness at every meal. I loved trying new Peruvian dishes and drinks. Hot chocolate and popcorn were a welcome familiarity before dinner. Mealtimes were a great opportunity for bonding with our fun group of eight. The porters work so hard to be sure all your needs are attended to. Watching them carry all our gear up the mountain was very inspirational. I highly recommend Alpaca Expeditions for your Machu Picchu experience! The crowds were not bad at all due to Covid, so this may be the best time to travel and enjoy the trip of a lifetime.
Great experience on the trail!
Anna P.
about
Alpaca Expeditions
on Tripadvisor
I trekked the Inca trail to Machu Picchu and it was an incredible experience with Alpaca Expeditions. Very well-organized and friendly staff. From communicating prior to the trip and being dropped off at our hotel at the end, every detail was well communicated.
A once in a lifetime adventure
Candice C.
about
Alpaca Expeditions
on Tripadvisor
I just finished the 2D/1N Inca trail tour with Alpaca Expeditions. From the time we booked the trip the moment we were dropped off at our hotel afterward the service was excellent. We met our tour guide David at our hotel on the morning of our hike and we're taken to the trailhead. This was a pretty challenging hike for me but David was patient and encouraging the whole time. He was an amazing storyteller. I found myself completely engaged when he told us of the history of the various places we visited. About a couple of hours into the hike he was already my friend. After about 4 hours we reached the lunch location. There was already a camp set up there for people on the longer hike and the porters cheered us in as we approached. The food was made by a man named Moises and it was delicious and plentiful. After another stretch of the hike, we finally reached sun gate. It's an overwhelming and irreplaceable feeling to reach that point and the view is spectacular. On day 2 we were met early by David who took us into the magnificent city of Manchu Picchu. Again I was enthralled by his storytelling. He also knew all the best spots to stand for a photo. Seeing many other hikers on tours of the trails I never saw a tour company as professional and caring as Alpaca.
Amazing experience
Julen
about
Alpaca Expeditions
on Tripadvisor
We had such an amazing experience during our Inca Trail with Alpaca. All the team, porters, chef Walberto, and our beloved guide Flecher were doing their best throughout the 4 days in order to make us enjoy the experience and learn more about local culture, nature, and way of living. I could not imagine a better way of doing this trekking.
Things to know
Covid measures in Inca Trail, Peru
57hours is committed to providing safe outdoor adventure experiences. We require all guides using our platform to have a COVID-19 safety plan and to make the details of that plan accessible to travelers. In most cases, group sizes will be reduced, guides will avoid overcrowded locations, and other safety measures will be met depending on the location and activity.
We also expect clients to respect local regulations and take measures to protect themselves, guides and the communities they're travelling to. For more information on COVID-19 measures in the Inca Trail, Peru, please refer to the U.S. embassy's guidelines on traveling to Peru and Travel Peru's COVID-19 recommendations for travelers.
Please contact us if you have any questions or require further information. We are happy to provide you with the most up-to-date information!
What's included?
What you get on this adventure:
An experienced, local hiking guide with extensive knowledge of the area, first aid training and a satellite phone for emergencies
2 days of hiking
All necessary permits
A briefing the day before the trip
Transportation from your hotel to the trailhead and back
Accommodation
Camping equipment (for the camping tour)
Food & drinks
What's not included:
How fit do I need to be?
You need to have moderate fitness to go hiking on the Inca Trail. The hike is not very technical, but the altitude may affect some individuals. Even though this tour is 2 days long, you're only hiking for 6 hours of one day, and this includes some stops. The morning is mostly gradually uphill the entire time so it'll be tiring, but well worth it when you get to Winay Wayna for lunchtime. Just remember it's one foot in front of the other, look up at the amazing views, and enjoy it.
What do I need to bring?
Here's a list of the equipment you need to bring:
Day pack large enough to carry all the items listed (around a 25-40L bag)
Passport
Valid student card (if you booked as a student)
Immigration Card (given on the plane as you enter Peru)
Hiking poles — optional
Water bottle or hydration bladder (Water reservoir like Camelbaks are encouraged – but enough for at least 2-3 liters)
Lightweight hiking boots or shoes
Comfortable shoes for camp
Spare clothes for layering
Waterproof rain jacket
1 wicking t-shirt, 1 shirt for Machu Picchu
1 hiking pant, 1 short or pants for Machu Picchu
Hiking socks, regular socks
Fleece
Sunhat
Toiletries (sunscreen, hand sanitizer, bug spray, toilet paper, etc.)
First aid kit — band-aids, moleskin, etc.
Headlamp
Waterproof gloves
Quickdry towel — can be provided by your guide
Soap — can be provided by your guide
Large plastic bags
Sleeping bag — down bags for -10°C
Sunglasses
Camera — optional (but recommended)
Porters will carry up to 7 kg of your personal items. This must include your sleeping bag and air matt (if you bring/rent one). Dress comfortably and for the weather in clothes you can move in. We suggest bringing clothing appropriate for the season. Layers are best and don't wear jeans.
Group sizes and age requirements
Group sizes and prices:
For the private adventures, the usual client-to-guide ratio is 8:1.
The cost per person decreases as the group grows, so it's the perfect opportunity to hike with friends and family!
For the group adventures, the usual client-to-guide ratio is 8:1. It takes a minimum of 2 people for a tour to operate. The cost does not decrease as the group grows.
Hiking in the Inca Trail can be arranged for larger groups. Contact us to make arrangements.
Min. age requirements:
If you are older than 18, you're good to go.
Minors younger than 18 may be permitted to join the hike on a case-by-case basis, but must be in the presence of a parent or legal guardian.
If your group has hikers under the age of 18, contact us prior to booking to make arrangements.
Getting there and meeting location
To get to the Inca Trail, most people fly into Jorge Chávez International Airport in Lima. From there, there are numerous local airlines that can get you to Cusco in around 1h20min. Keep in mind that all international travelers by plane must disembark in Lima and go through Customs. Even if your flight to Cusco is the same day by the same airline carrier, you must grab your bags in Lima and then check them back in.
Local flights are often subject to delays or flight cancellations. Due to the high altitude of Cusco, it tends to be difficult to land and any acclimate weather will stop air traffic. Bus travel is always available and the trip can be long, especially from Lima. Buses in Peru are very well maintained and comfortable. This option is strongly encouraged if you're coming from a city closer to Cusco like Puno.
Once you and your guide agree on the details of your itinerary, your guide will suggest the best place to meet, whether that's at your hotel in Cusco or a predetermined location. The guide will choose the appropriate terrain dependent on conditions and the ability of the group.