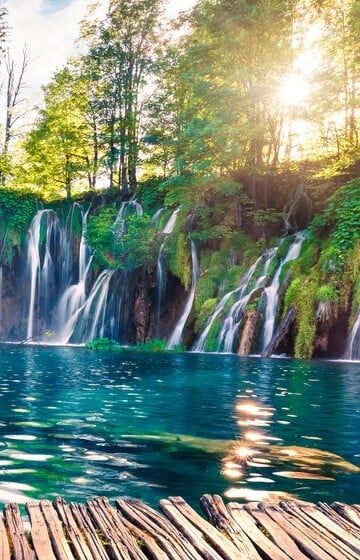 Croatia is a country shaped by the awesome power of water. Nowhere is this more evident than in its crown jewel—the UNESCO heritage site of the Plitvice Lakes. Beyond its cascading waterfalls, the rugged mountains and idyllic river valleys spread all the way to the Adriatic Sea.
Get ready for a week of hiking, biking, and kayaking through this wonderland of scenic trails, towering peaks, and rich cultural heritage. From the Plitvice National Park—a lush oasis more vivid then any photograph—set off into the wild realm of the Dinaric Alps, then explore the historical heart of the Istria region.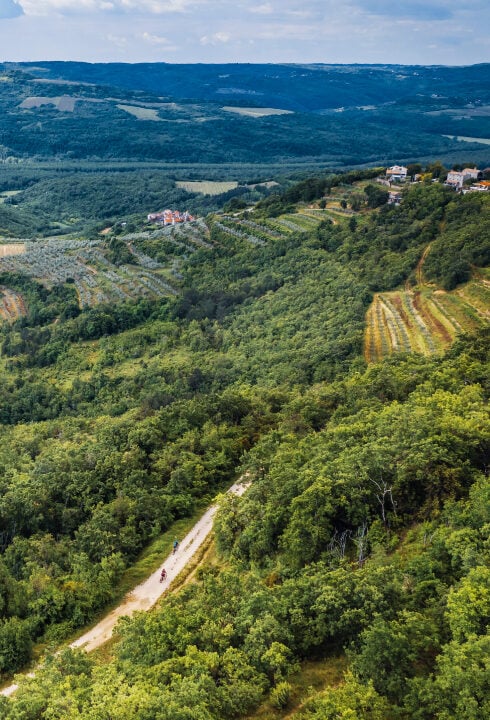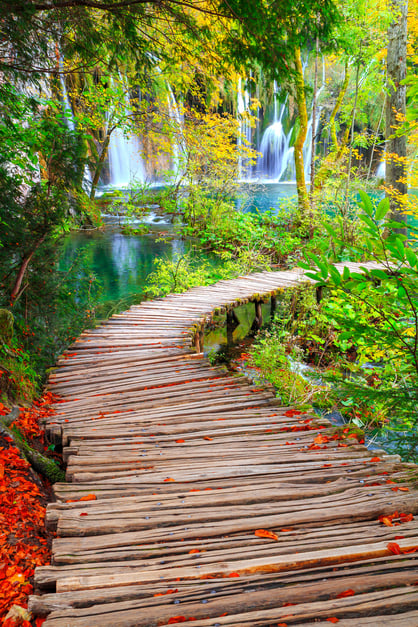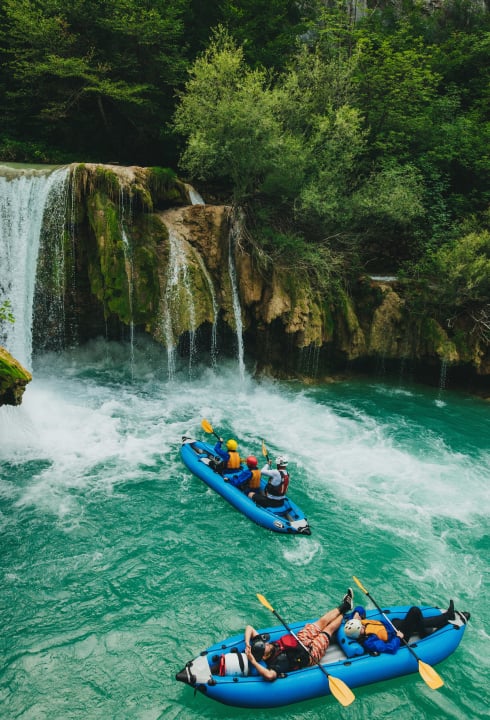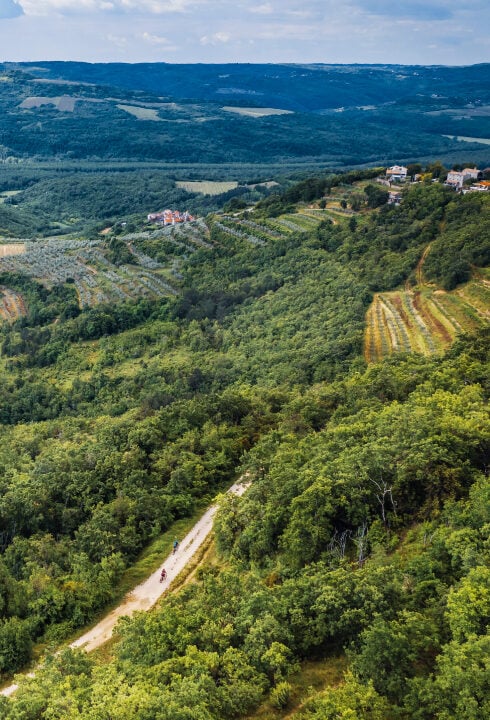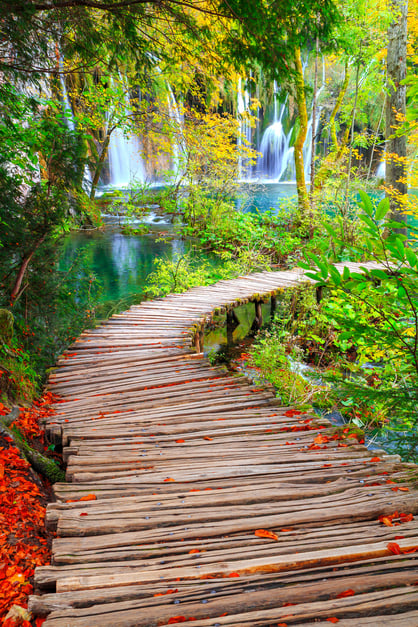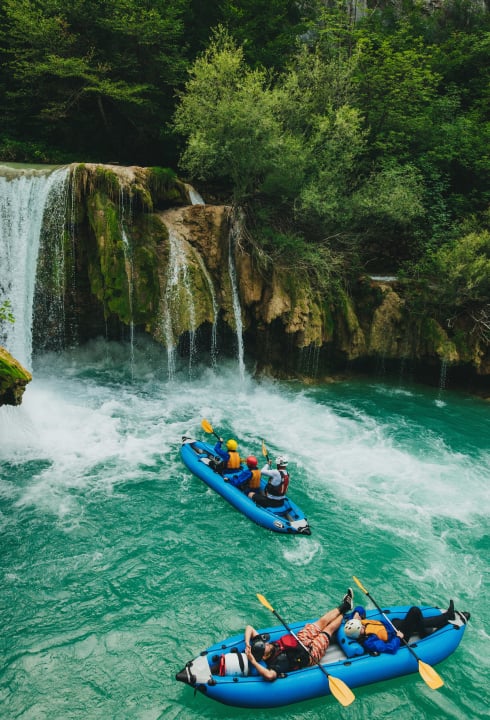 Croatia—a land overflowing with beauty
Whether it's paddling on the rapids of Mrežnica, trekking the trails of Risnjak, or biking through the forests of Istria, adventuring in Croatia is bound to amaze you. Nowhere else in Europe can you encounter such contrasting scenery in the span of a few hours.
Embark on a sight-packed, adrenaline-charged tour of the country's most beautiful regions, as well as a flavorful gastro-journey through history and culture. A feast for the body and soul awaits!
EXQUISITE NATURE
FASCINATING WILDLIFE
HIKE, BIKE & KAYAK
ISTRIAN CHARM
GASTRO-JOURNEY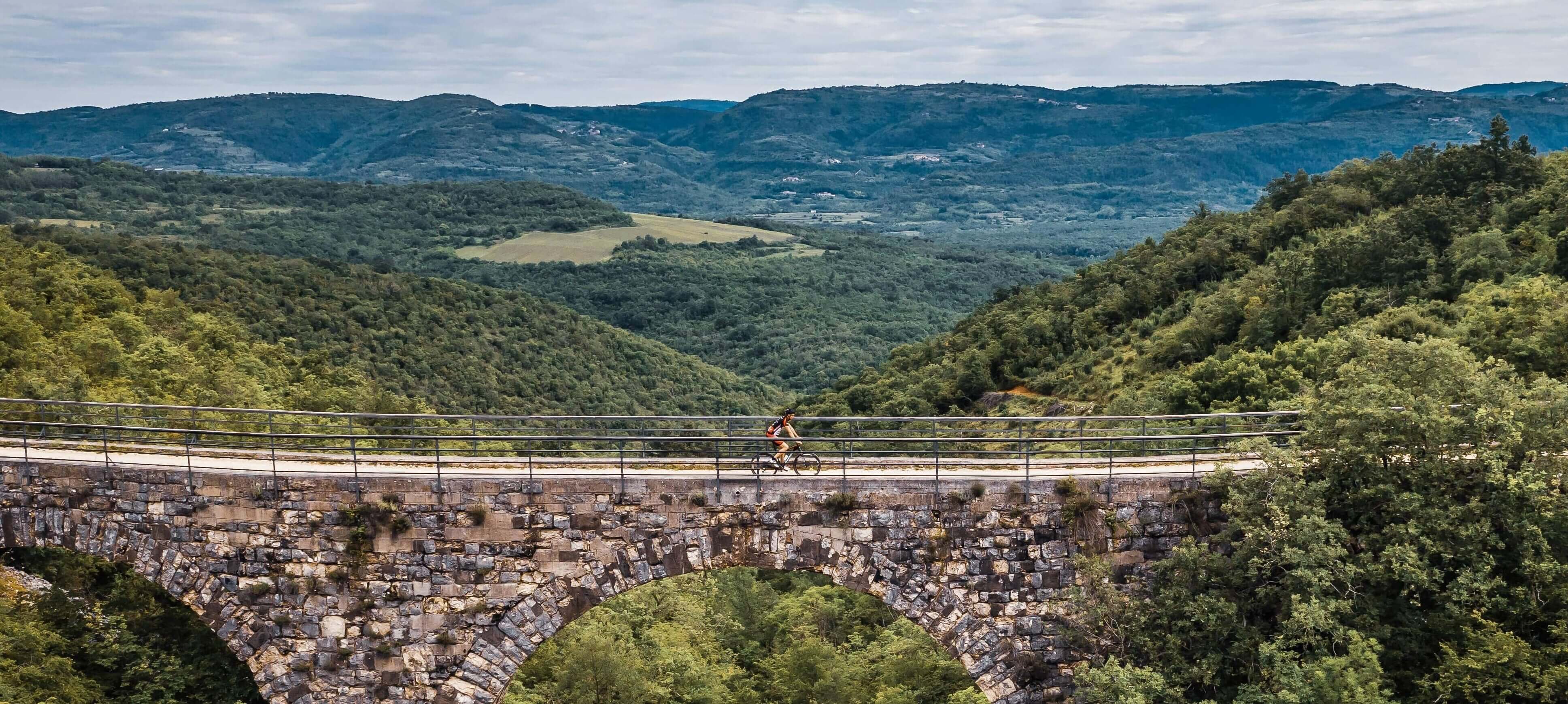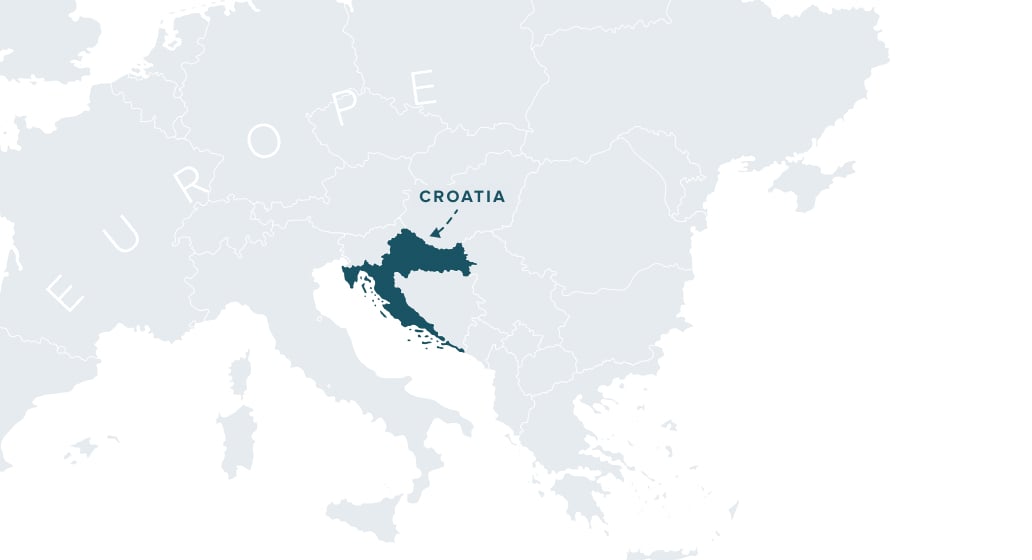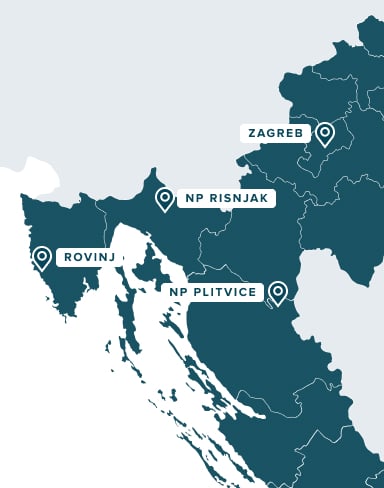 Experience Croatia in the best way possible
Outdoor activities in Croatia combine peaceful environments with rip-roaring fun. As you explore these stunning natural and cultural sites, you'll make lasting memories and gain valuable insight into local history.
The options are endless, and this week-long journey through Croatia will leave you wanting for more.
OVER 311 MILES / 500 KM
MULTISPORT TOUR
BOARDWALKS & DIRTROADS
KAYAKING & RAFTING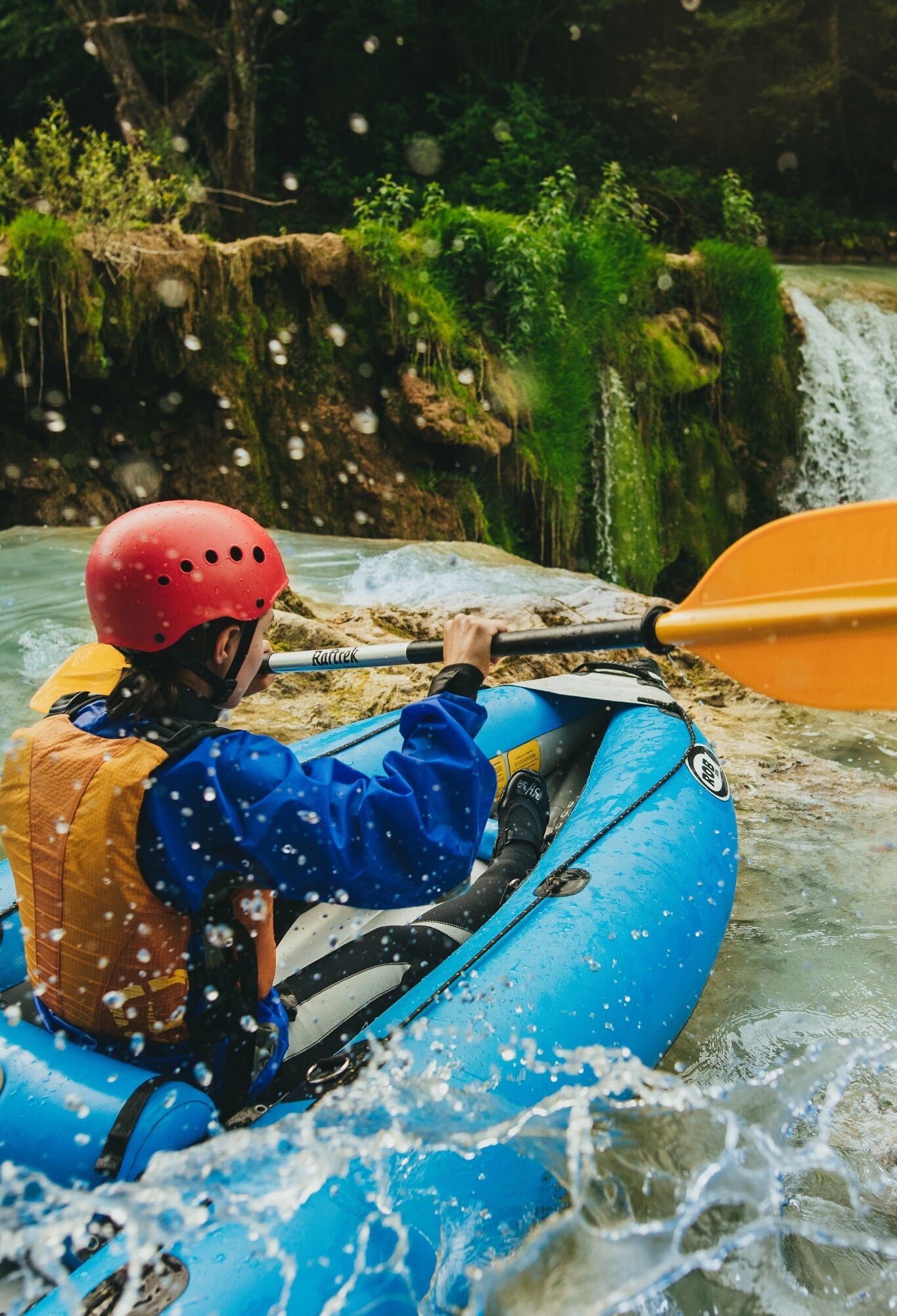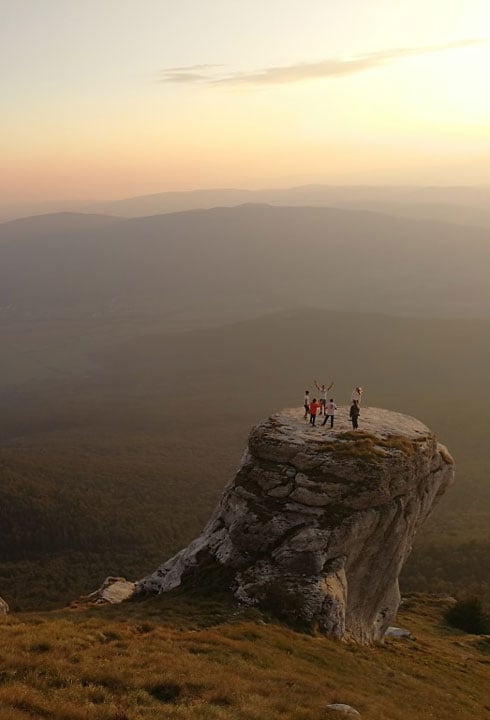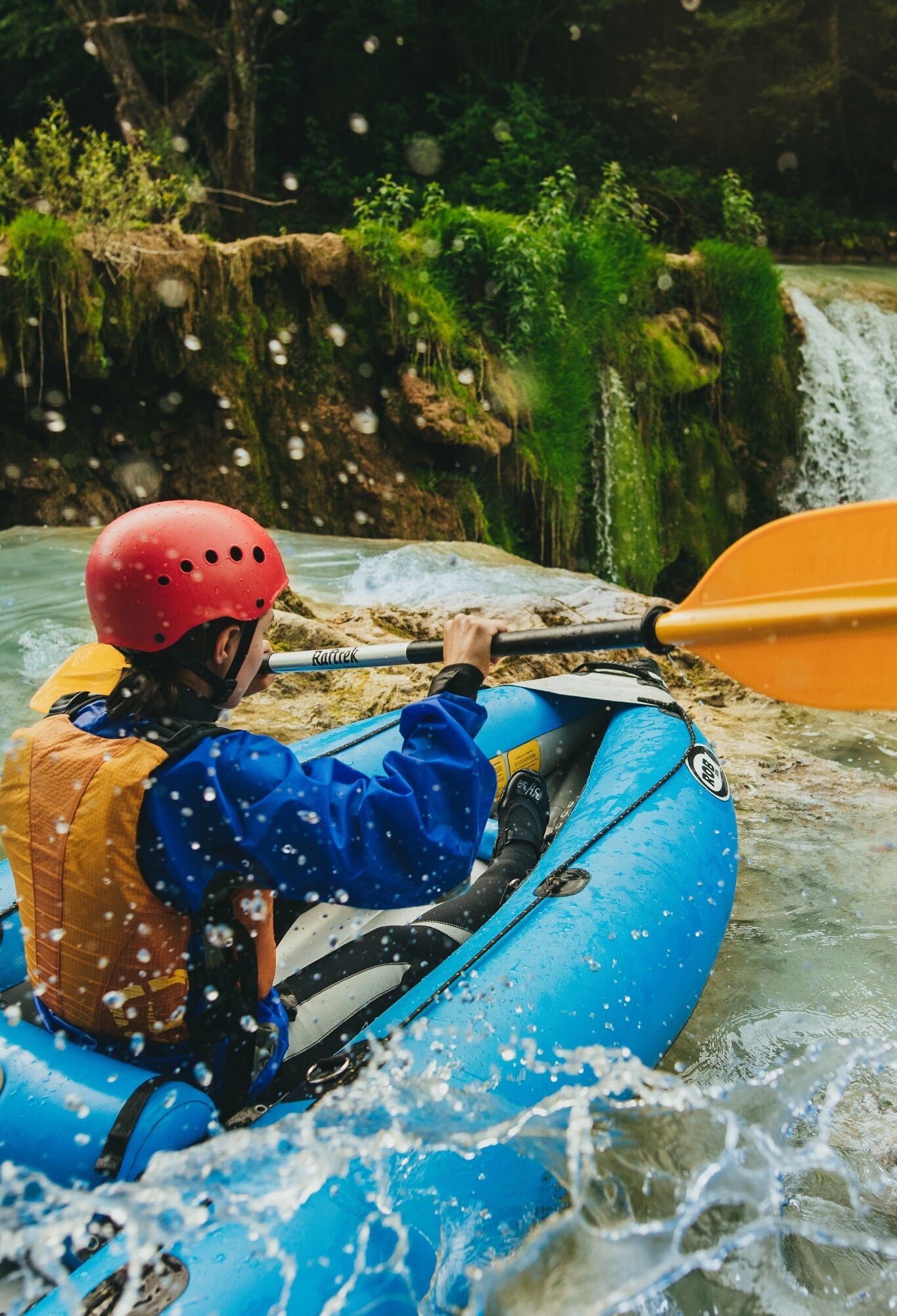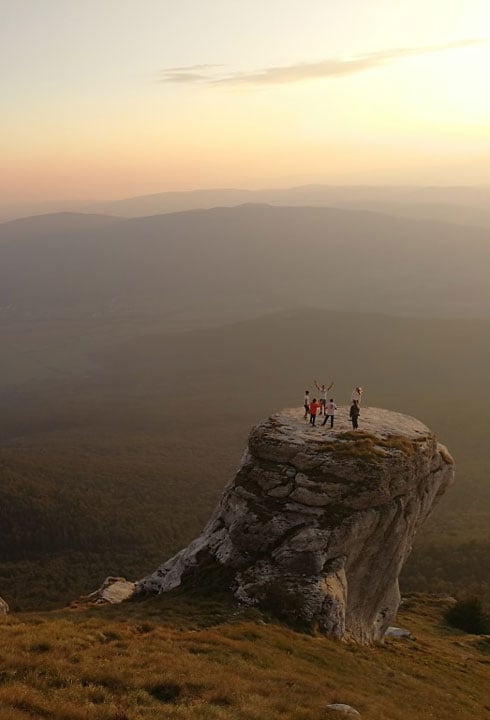 Plitvice Lakes—Croatia's wonder of the world
Immerse yourself in vivid landscapes
Located in the very heart of Croatia, the Plitvice Lakes are the country's most enchanting national park.
The trails and boardwalks suspended over its turquoise waters will introduce you to an idyllic landscape beyond belief—an everchanging system of 16 crystalline lakes punctuated by cascades, culminating in the 78-meter Great Fall.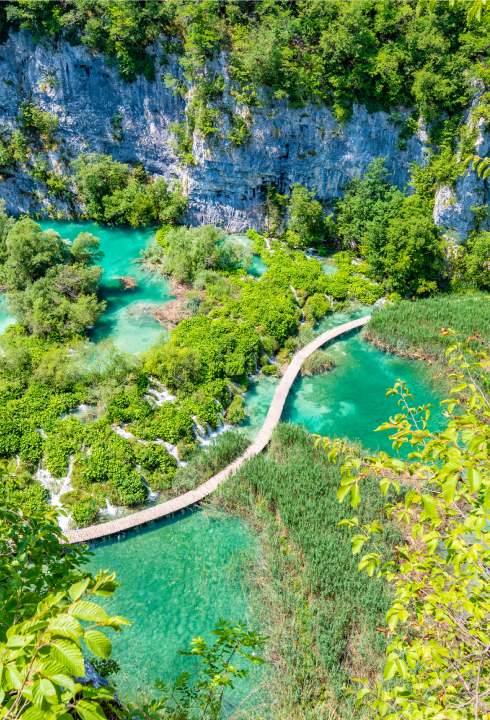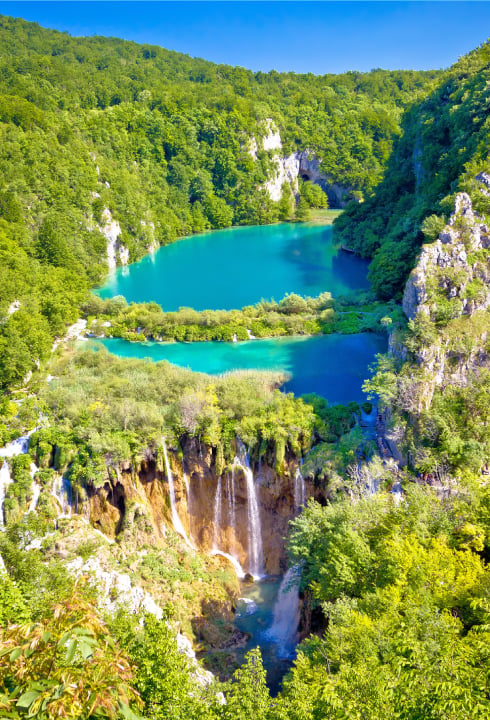 Green mountainous oasis
Witness the coexistence of man and nature on a striking hike through the Lika and Gorski Kotar regions. The highlands of Croatia are an unspoiled mountainous haven littered with spectacular lookouts and wondrous national parks.
One of them, the rugged Mount Risnjak, rises to a modest 5013 feet (1528m), but its real charm lies in its vast meadows and sprawling forests, as well as the numerous critters that inhabit them.
These landscapes are reservoirs of surprising biodiversity—bears, wolves, otters, and lynx call it home. Venture inside to observe the wildlife and enjoy magnificent views stretching to the Adriatic coast.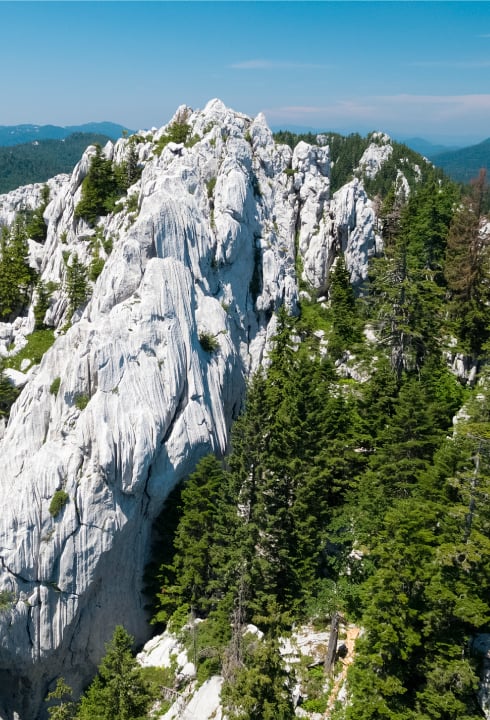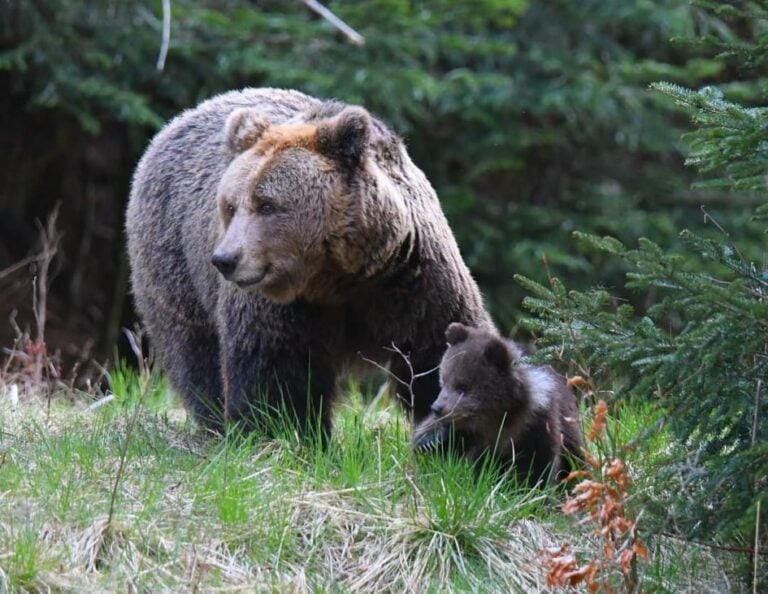 Road trip through magical landscapes
The heart-shaped peninsula of Istria stashes cultural and gastronomic riches, connecting the crystal clear sea with picturesque medieval towns perched on top of the hills.
The narrow, winding 37-mile (59 km) Parenzana Trail will take you on a biking trip through stone-paved streets of hill towns, over picturesque viaducts, and to serene woods which hold the area's famous truffles.
As you ride back to the romantic coastal fishing towns and kayak under the pink and orange hues of sunset, you will understand why Istria is called Terra Magica—Land of Magic.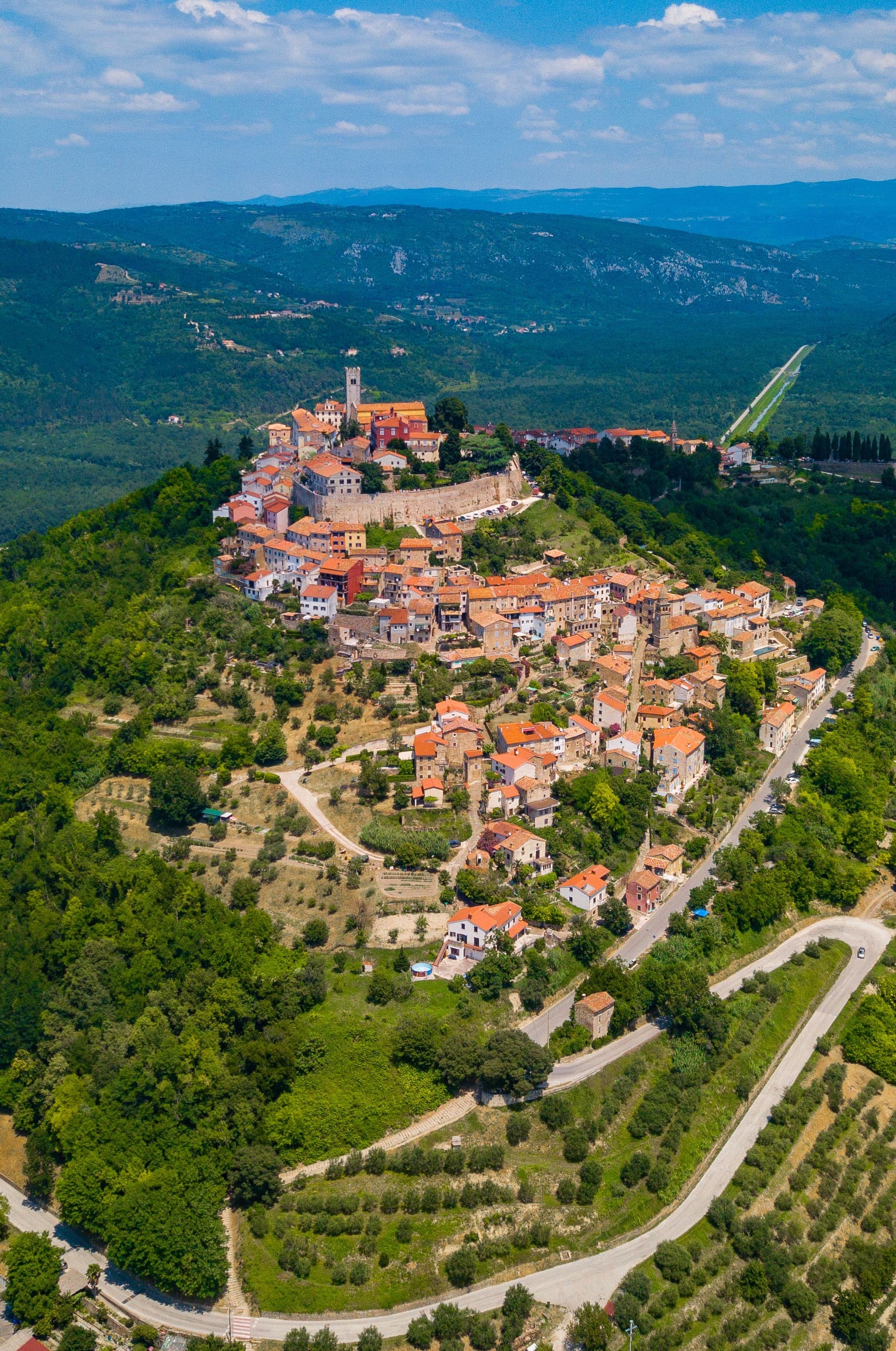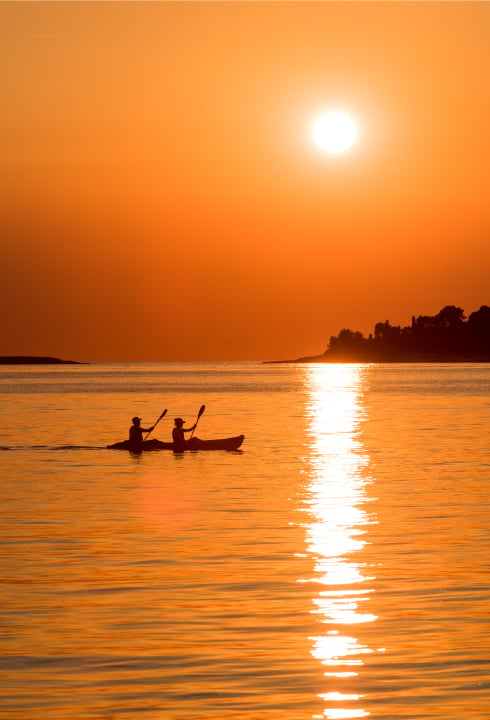 Activate your senses
During this week-long adventure, you'll tour the magnificent karst phenomena of Gorski Kotar, explore the waterways of Lika, kayak along the coast of Rovinj, visit coves and pirate caves of the Lim Channel, and ride on the scenic Parenzana Trail. Let these hidden gems take you on an unforgettable journey through the splendor of Croatia.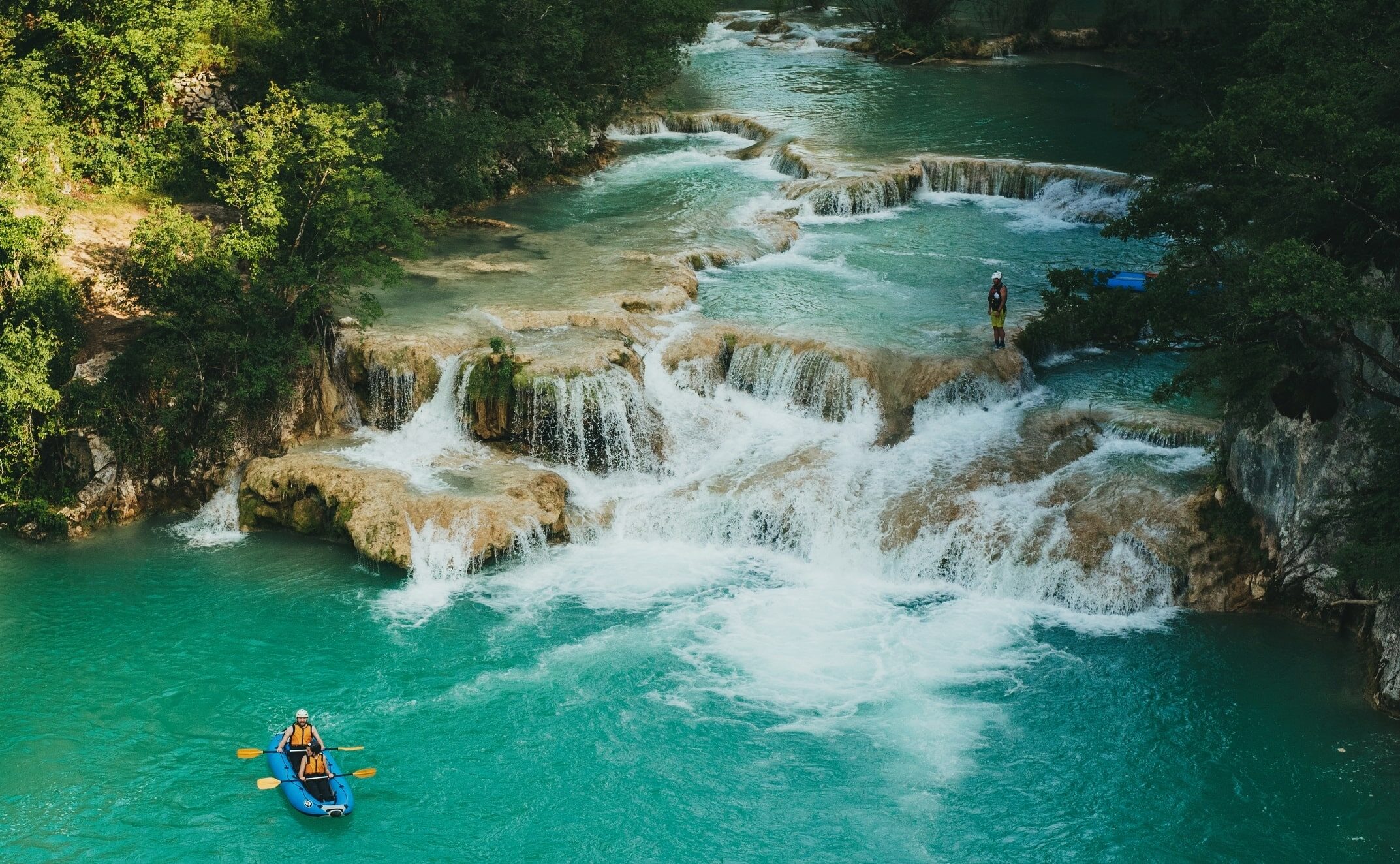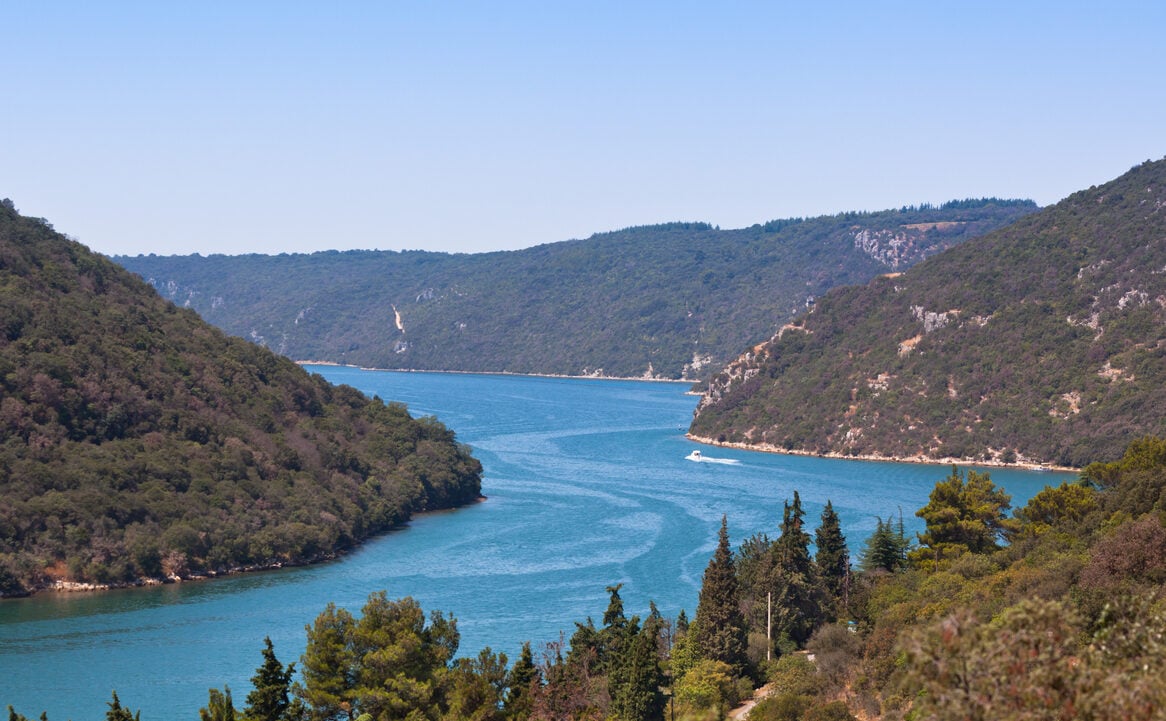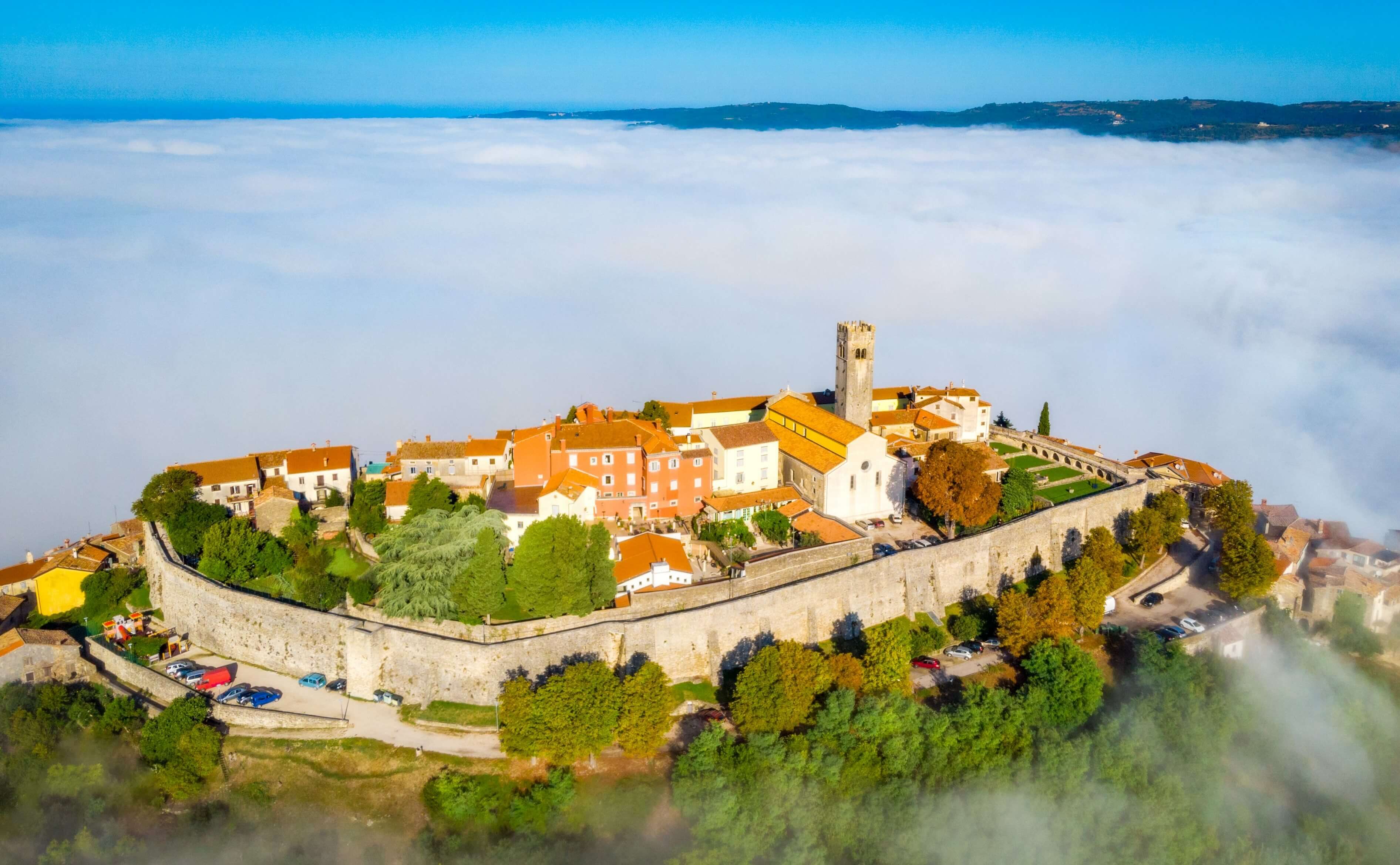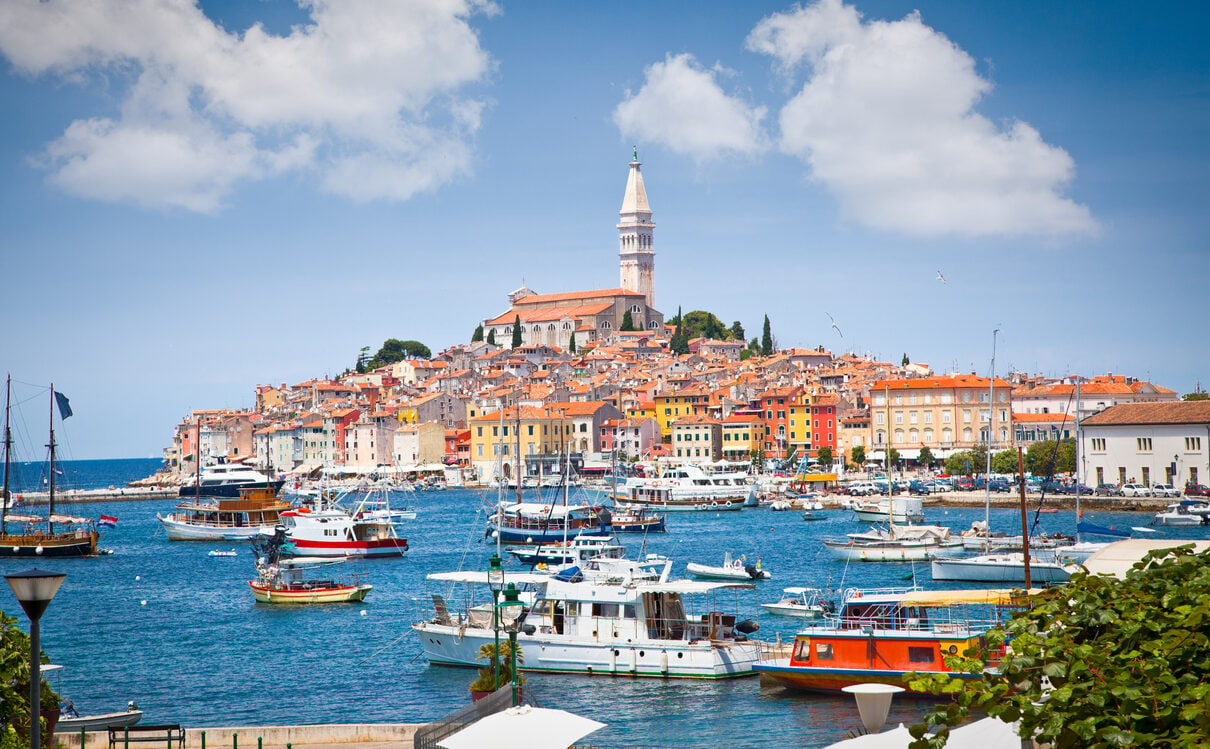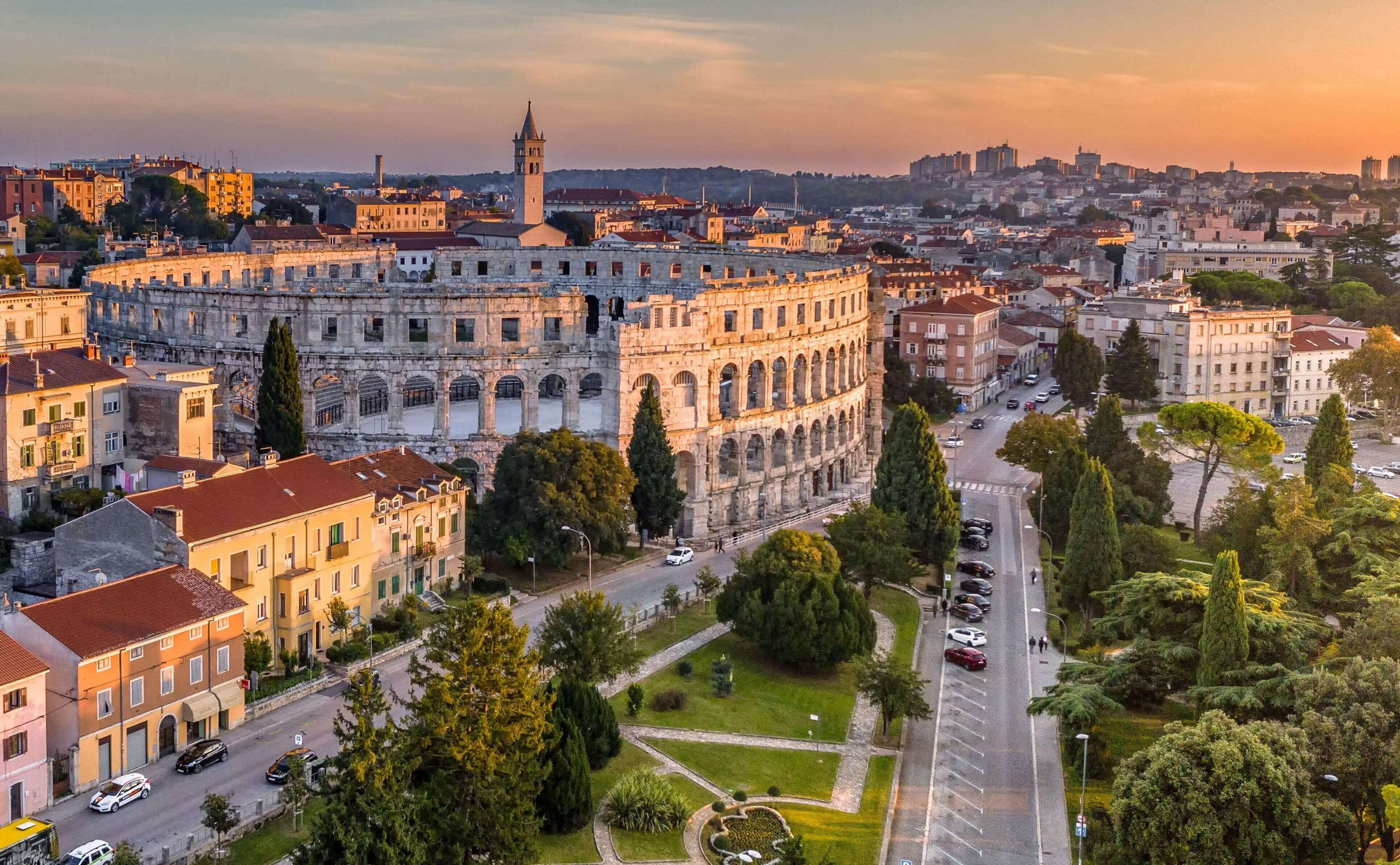 Cascading Mrežnica
The serene beauty and pristine waters of Mrežnica are best enjoyed from a raft. As you navigate the numerous tufa cascades and sparkling waterfalls, you'll witness the rich flora and fauna that adorns the lush banks of this 40 miles (64 km) long river. And if you ever get tired, replenish your energy with a sip of the clean, chilly spring water.
Željava Air Base
Explore the eerie underground tunnels left over from the Cold War, then witness a fascinating relic of the past—the abandoned Douglas C-47 plane, a perennial favorite among adventurous tourists looking for a good photo-op.
Lim Channel
Although many people call it a fjord, this 35-kilometer-long channel is actually a submerged karst canyon. It boasts show-stopping views and is home to many saltwater delicacies that are staples of local seafood menus.
Fortress of Motovun
This medieval town is probably the most eye-catching destination of inland Istria. Set on a hill 886 feet (270m) above sea level, it boasts pastoral views of the hills and vineyards surrounding it. If you're lucky, you might even look down at the clouds from this high-perched village with a rich tradition of fine dining.
City of Rovinj
With its romantic charm of a fishing town and a beautiful sea promenade, Rovinj has been stealing hearts for years. Explore streets full of artisanal shops, cafes, and olive trees that will take you to the Saint Euphemia church at the top of the hill. Still, the best way to experience Rovinj in all its glory is by enjoying the panorama from a kayak as you paddle towards the coast!
Pula Arena
Pula is the largest city on the Istrian peninsula and an important cultural hub since ancient Roman times. Constructed 2,000 years ago, the Pula Arena is a wondrous amphitheater is one of the biggest of its kind currently standing.
Witness the wonders of Croatia