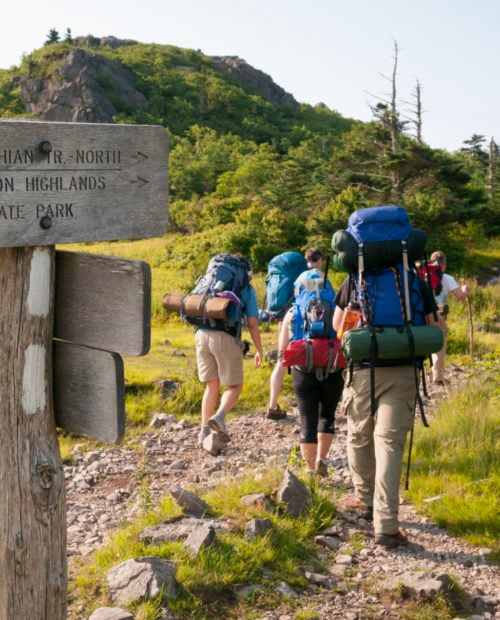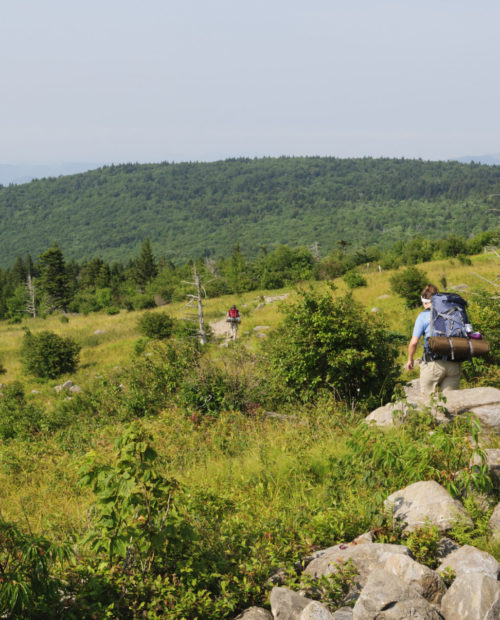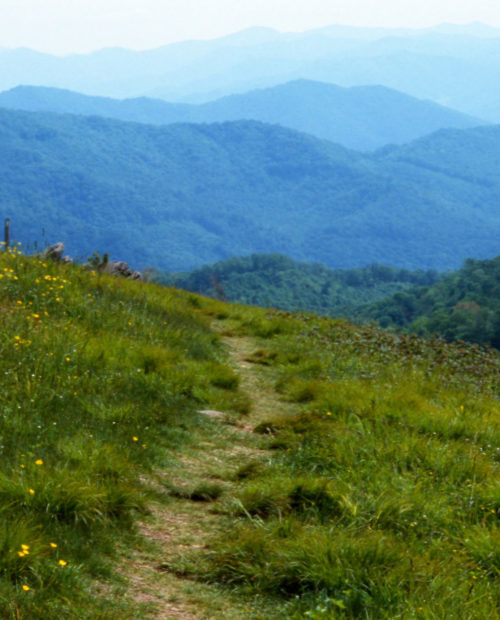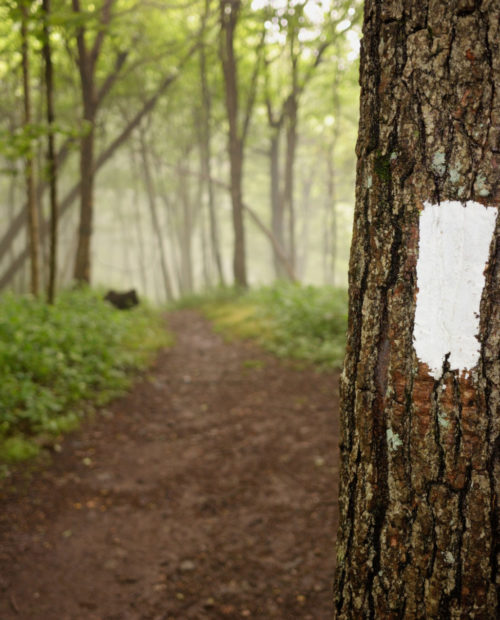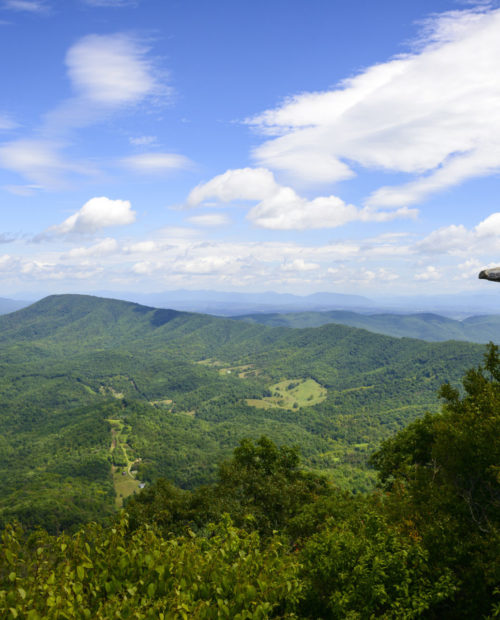 Appalachian Trail | East Coast
Hiking the Appalachian Trail
Season
Late April or early May is the ideal time to start
Skill level
Mental and physical fitness are a necessity
This is the most famous of all American hikes
Consider the numbers: this is a 2,200-mile trail that meanders through 14 states, 6 national parks, 8 national forests and on average takes 6 months to hike. The trail traditionally starts in Georgia at Springer Mountain and ends at Mt. Katahdin, Maine. Sure, there're the Pacific Crest Trail and the Continental Divide Trail, but the AT makes the first, and greatest claim to American wanderlust. While you can always hike sections of the trail, it's thru-hiking the trail that remains the pinnacle of the American hiking experience.
Most popular packages and classes for the Appalachian Trail
Appalachian Trail private tour
Walk a guided section of the Appalachian Trail's highest section through the Great Smoky Mountains National Park in Tennessee. With moderately paced days of 5-10 miles, this is a wonderful opportunity to discover one more gem of the AT's many over a short period of time. As ever, with any section of the AT, physical fitness and comfortable walking shoes are a must!
Appalachian Trail Hut-to-Hut-Hiking Presidential Peaks
Discover the Appalachian Trail — but in New Hampshire! This guided trip will take you into the stunning White Mountains of New Hampshire while closely following the state's section of the AT. The hiking itself requires physical fitness, but, paired with an expert guide, you and your small group will learn about the history, geology, and botany around you. It's a great way to get started on one leg of the AT.
Complete Appalachian Trail Thru-hike
$1,500 per month
·
5 - 7 months
Get a guided thru-hike for the entire trail with the comfort of a small group. The guides at Wandering Boots Adventure Tours want you to succeed on your tour and are there with you every step of the journey. From an introductory period with your fellow hikers to a photo op while atop Mt. Katahdin, this guiding service helps take care of lots of the details during your trek.
Things you need to know
When is the best time to go?
Late April and early May are the ideal times to depart on the Appalachian trail for thru-hikers.
What's a typical tour itinerary?
The tour itinerary is entirely up to the hiker's ability and desire. The trail itself hasn't changed and most people recommend starting with a pace of 12 miles per day at the outset so that you can adapt and acclimate to what life will be like for the next several months. It is also recommended to be flexible when it comes to planning your itinerary, as the trail's many variables, like weather, wildlife, and blisters can always impact your daily progress.
What about bad weather?
Count on it and plan accordingly! You can always get caught in rain and wind. You will. Count on it! The important thing is to be patient, and take care. Acting hastily during these kinds of situations can lead to mishap and injury. Sometimes stopping and making sure your socks stay relatively dry can make or break the rest of a day's objective.
What about group sizes?
The sky's the limit really. Expect big crowds early on during April and May, and then expect them to dissipate once each hiker has found his or her trail-legs.
Getting there
If you decide to approach the hike south to north, the traditional starting point is Springer Mountain, Georgia.  The closest airport is Atlanta (ATL). For southbound hikers, the journey to Mount Katahdin can begin by flying into Bangor (BGR), Maine, and then making your way the starting point via shuttle or car service.
Wandering Boots Adventure Tours
Wandering Boots Adventure Tours
Hiking Guides
Wandering Boots wants to take away all the stress and worries of planning a thru-hi...
Smoky Mountain Guides
Smoky Mountain Guides
Hiking Guides
Smoky Mountain Guides facilitates unique small, group trips and adventures. They st...
Before you go, you have to decide how to go
While the numbers alone may seem daunting, they don't need to. Planning for this trip is akin to the hike itself — slow and steady, go at your own pace. It's not a race after all. While the number of people who thru-hike the trail is much smaller than those who set out, a lot of hikers enjoy the AT in sections, which makes for a very attractive option if you don't do it all in one go.
For thru-hikers, the very first consideration is whether you want to hike the trail northbound (NOBO), or southbound (SOBO). Each has its merits. For example, do you want a chillier New England spring or a warm Georgia one? There's lots to consider, but thankfully, there's a ton of resources out there to help you get on your way. Regardless of how you proceed, make sure to Leave No Trace and have good Trail Karma.
Who should hike the Appalachian Trail?
The camaraderie, trail magic, and the sheer number of hikers all make the trail accessible for just about anyone. People of all ages, from 5 to 86 have hiked the trail. Doing a thru-hike, though, requires a great sense of your own physical capabilities and mental stamina. Most people who stop on the trail do so because of injury, as people often set unrealistic paces and their bodies can't keep up. For those who have successfully thru-hiked, you'll find that they were all patient and didn't really push themselves until they'd found their trail-legs. Take your time, set realistic goals and manageable expectations.