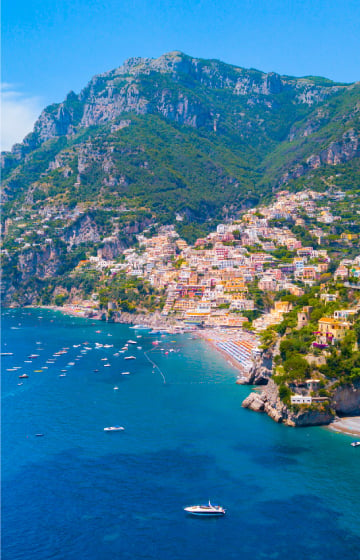 Sail and Rock Climb at the Amalfi Coast
Your Grand Tour starts at the Amalfi Coast. Affectionately known as Divina Costiera, the shoreline has been a mainstay attraction of Southern Italy since the 18th century. Today, the tradition is alive and well with lavish villas, Michelin-starred seafood restaurants, fragrant lemon gardens—and exquisite rock climbing.
For climbers seeking a unique itinerary, this glamorous coast is best enjoyed by land and sea. Aided by your trusty sailboat, you'll combine the carefree pleasure of sailing the calm Mediterranean with the adrenaline rush of sport climbing and deep-water soloing.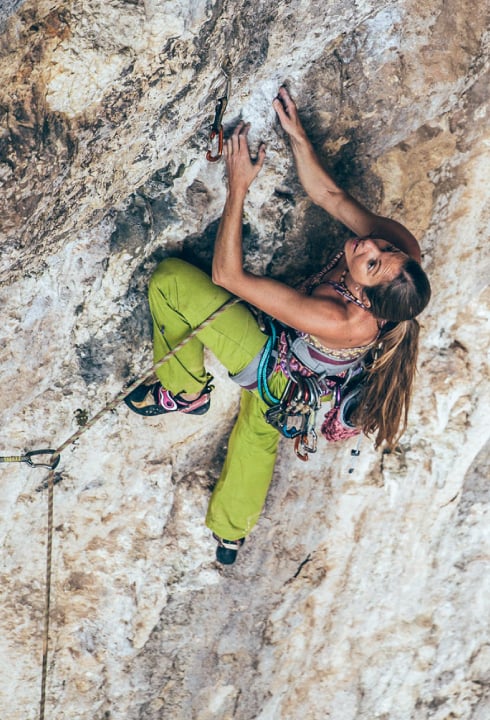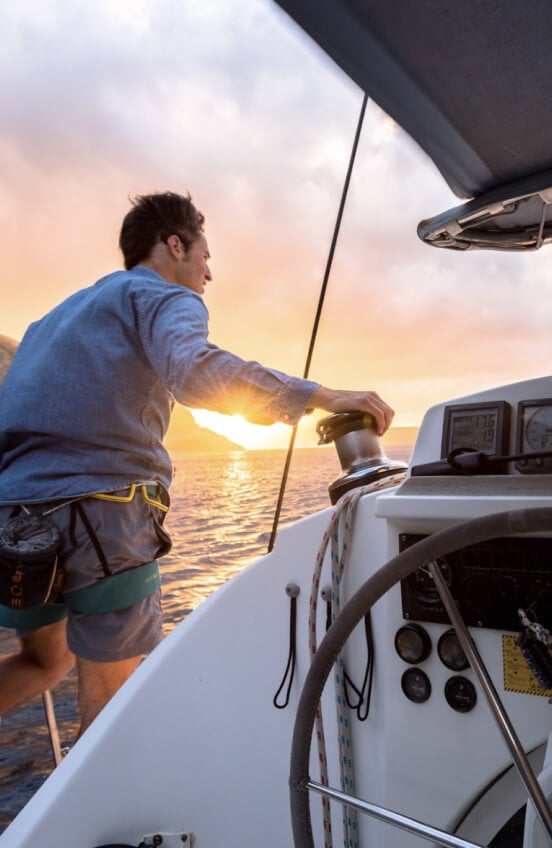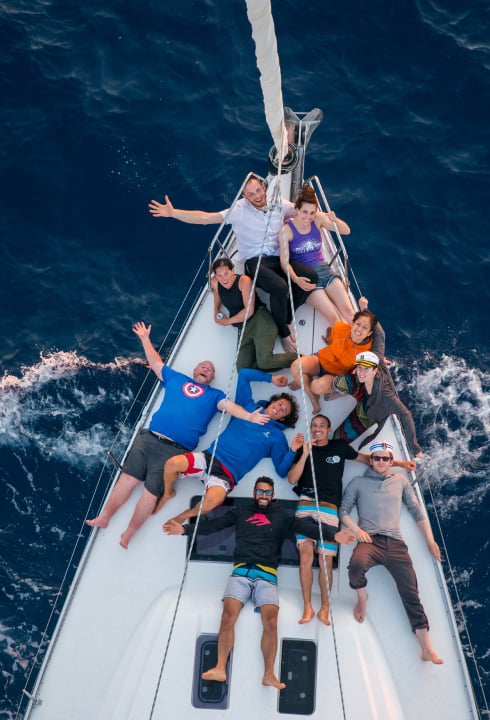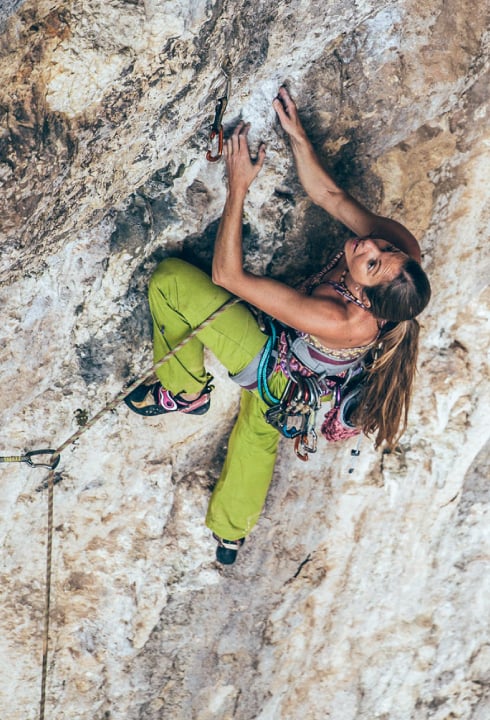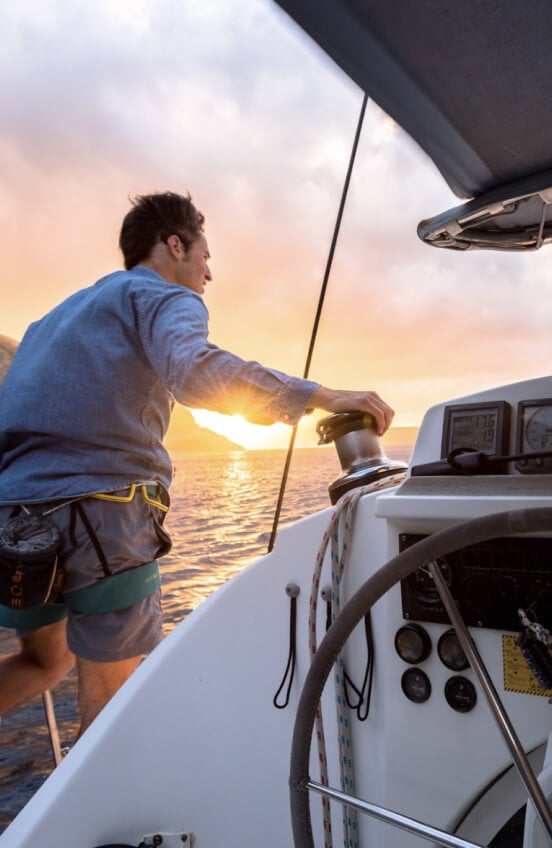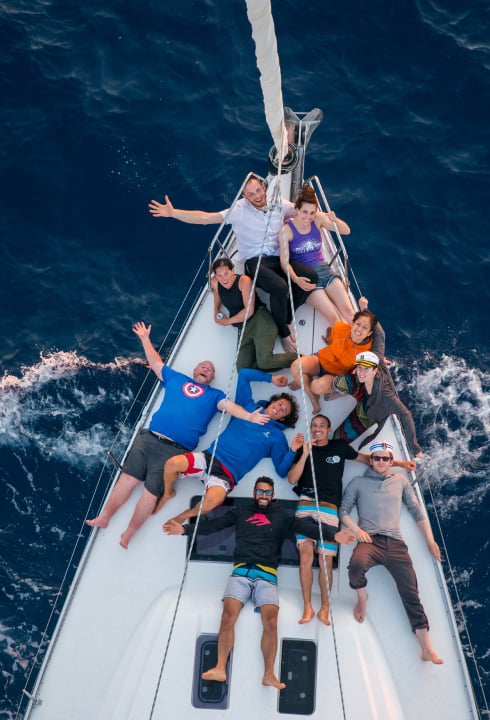 Set sail for paradise
Come for the glitz and spritz of seaside living, and stay for the relaxing atmosphere of Italian alleys and coffee shops.
Named after the historical town of Amalfi, this 55 km (34 mile) stretch of coastline comprises 13 colorful towns and villages scattered between secluded coves and scenic terraces. Here pine-covered mountains surge from the sea, sculpted stone steps connect tiny hamlets, and ancient relics of this wealthy maritime republic glimmer through lemon-scented streets and olive groves.
40°39′N AND 14°36′E
MEDITERRANEAN SUN
WORLD-CLASS CRAGS
UNPARALLELED VIEWS
WORLD HERITAGE SITE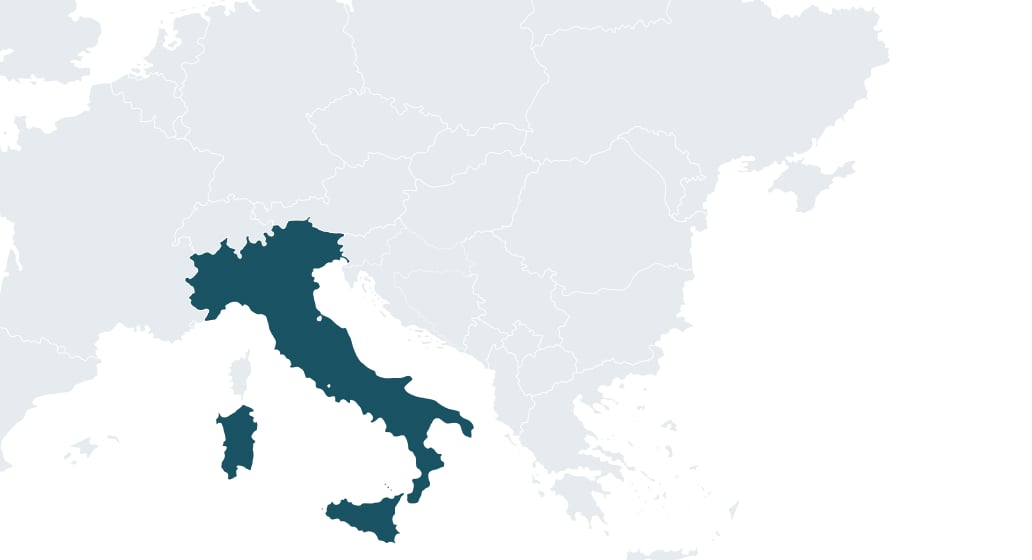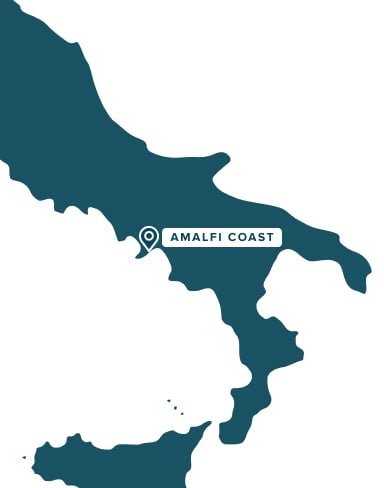 Experience climbing like never before
PICK YOUR STYLE AND GRADE
Sail along the idyllic Amalfi Coast and sample the wide selection of single and multi-pitch climbs dotting the shoreline. Whether you're an experienced climber or sending your first routes, you'll luxuriate in the cracks and jugs of these limestone cliffs.
Due to the Sorrento Peninsula's steep topography, sport climbing reigns supreme. Enjoy a rich selection of slabs, vertical faces, and overhanging walls kissed by the warm Mediterranean sun.
And don't worry about packing a crash pad—deep water solo is the name of the game here! With the pristine turquoise waters shimmering under you, falling has never been so much fun.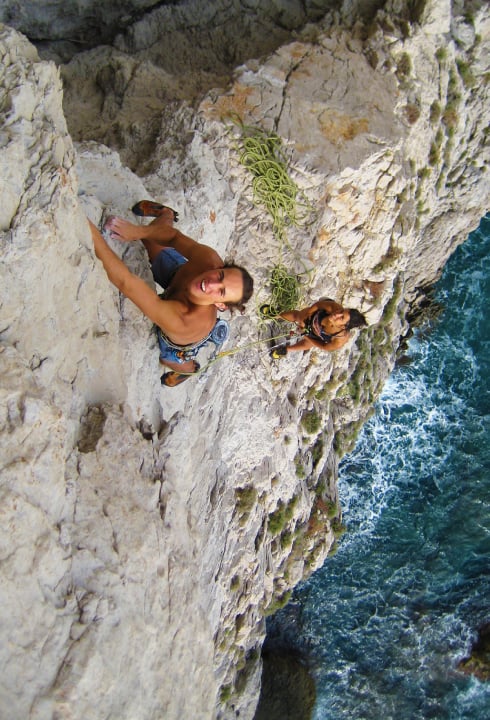 CATCH THE WIND IN YOUR SAILS
Sailing gives you the unique opportunity to access the remotest coves and gnarliest cliffs with remarkable ease. Then, after a heart-pumping session on the rocks, you can just as easily take off for a sandy beach or refreshing cocktails in town.
No hassle, no worry—just smiles and good vibes.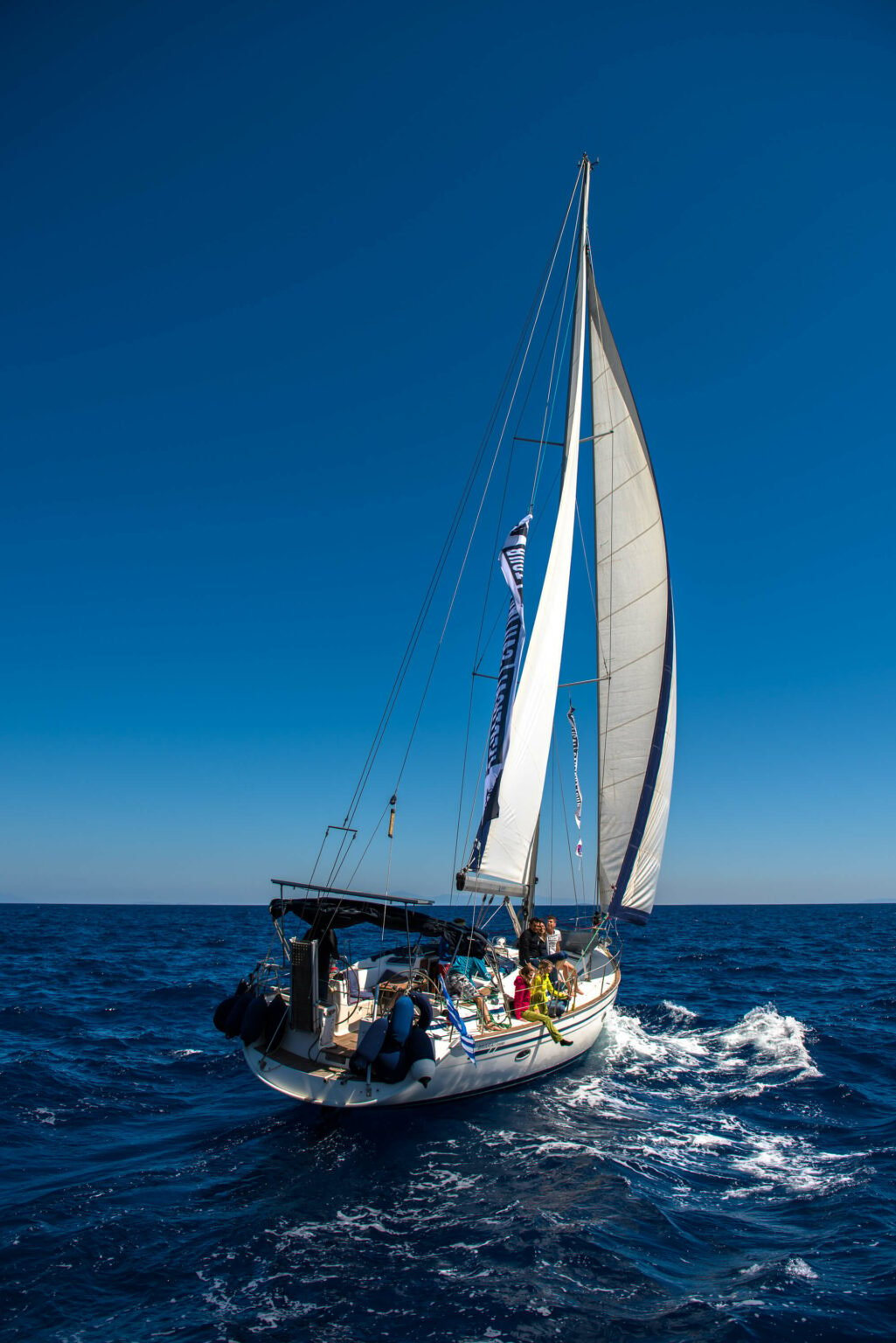 An unforgettable experience awaits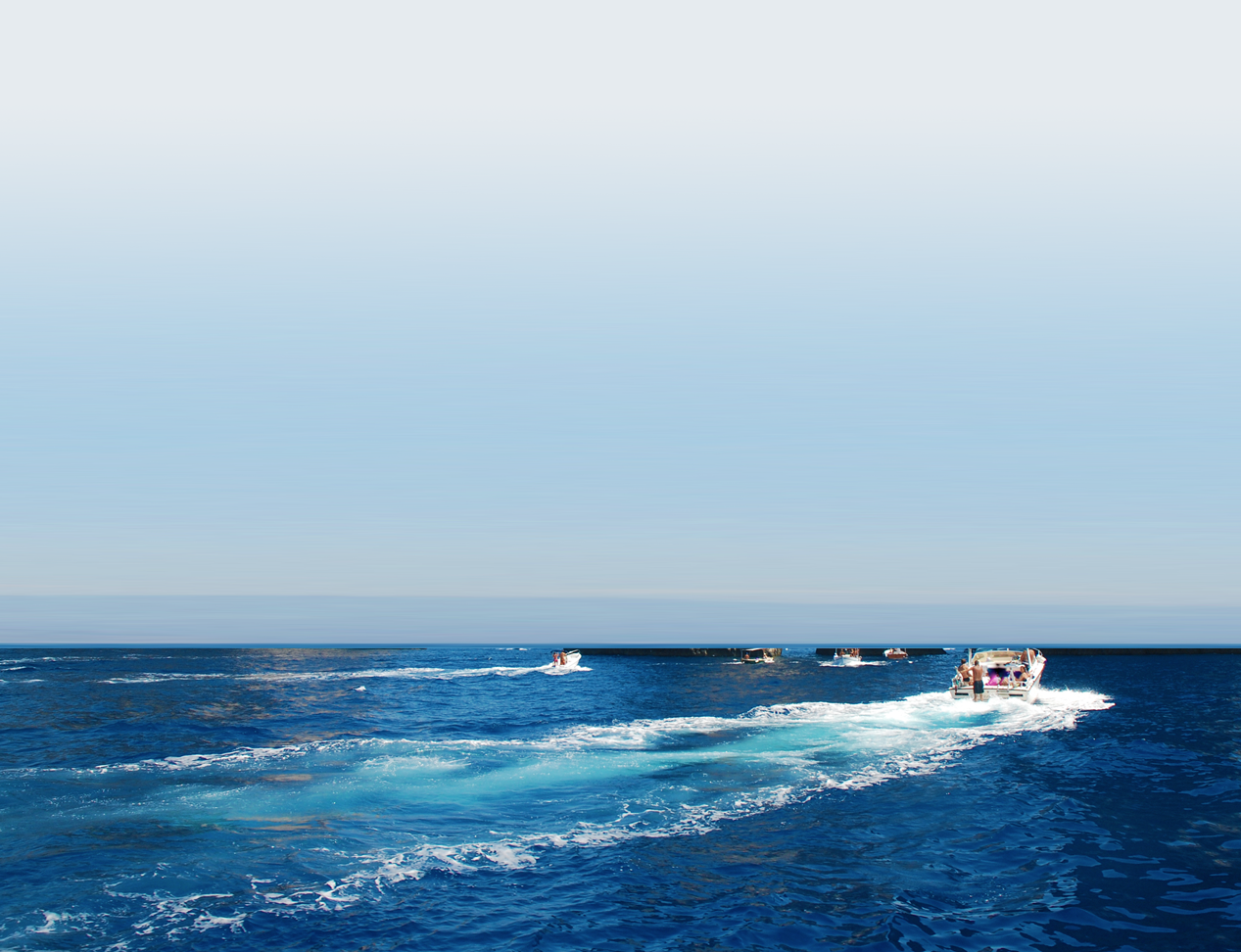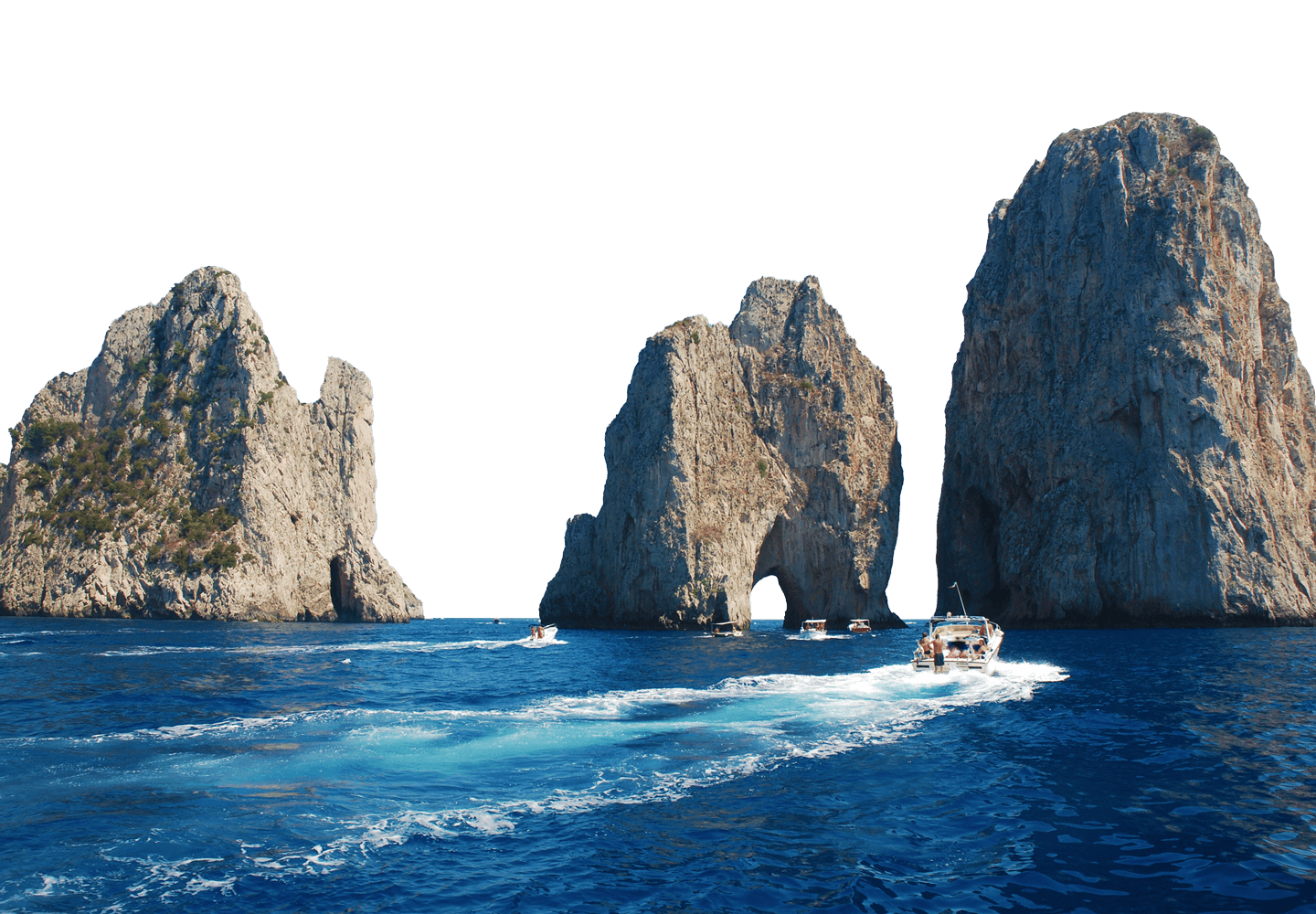 Countless delicacies and sights to savor
FEEL THE JOY OF LIFE EVERY STEP OF THE WAY
In the eyes of artists, travelers and dreamers, the feeling of adventure and freedom has always been inextricably linked to the pastel-colored towns and crystal-clear waters of the Amalfi Coast. Here a sense of playfulness permeates every facet of life.
You can see it in the delightful mix of Greek, Roman, and Moorish architecture, the sound of lapping waves and friendly chatter blending in the narrow streets, and most of all—in the warm hospitality of the locals. The Italian temperament enjoys a legendary reputation for a reason: friends are made every day and remembered forever.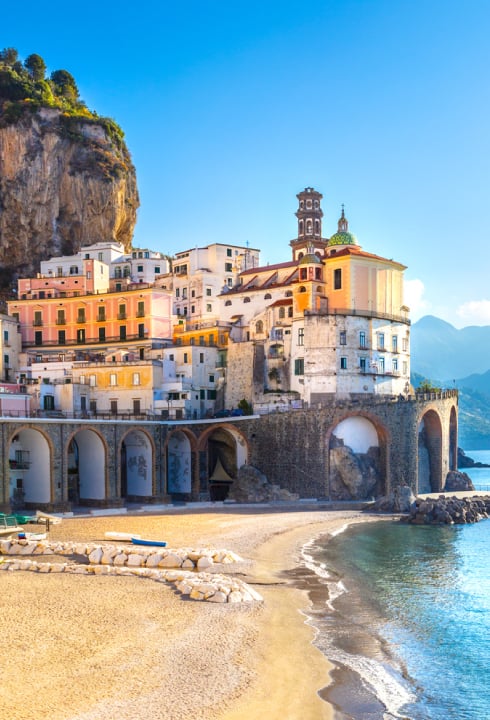 REKINDLE YOUR ZEST FOR ADVENTURE
You'd better prime your taste buds, because you're in for a treat! Southern Italy is renowned for its limoncello liqueur, made from lemons grown in opulent terraced gardens along the shoreline.
Take a stroll through Positano, Amalfi, or Ravello with a gelato in hand and find out why this lovely triumvirate of towns is considered a Shangri-La for honeymooners and rock climbers alike.
The vibrant boutiques and lemon-themed ceramics shops lining their streets add to the region's timeless charm, while the rugged Lattari Mountains above make the call to adventure all the more irresistible.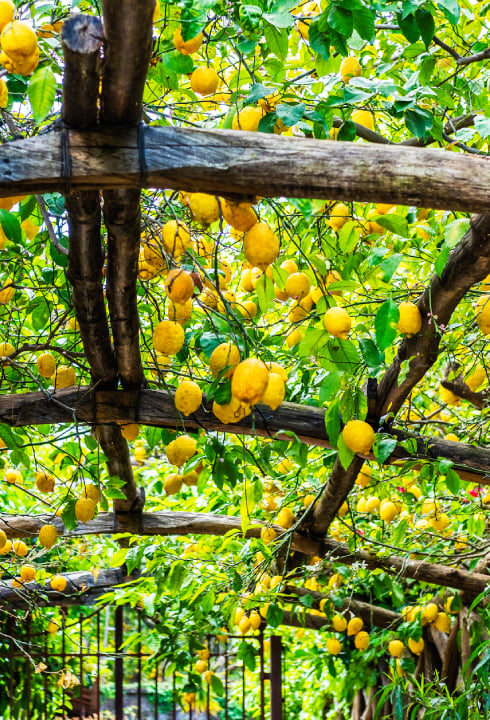 All aboard the enchanting Amalfi Coast
During this week-long sailing tour, you'll become part of a real swashbuckling crew and get a taste of the good life at sea.
As any captain worth his rum will tell you, cooperation and respect are key for a successful voyage. That means taking on your share of the workload—be it cooking, cleaning or washing up—for the good of the group.
Besides the stellar sport climbing, you'll get to enjoy a wide variety of other activities at the Amalfi Coast. Take a long mountain hike, go spearfishing, try your hand at wakeboarding, or spend the night gazing up the starry sky. Whatever you do, remember the golden rule: stay safe and have fun!
SAIL EFFORTLESSLY
EXPLORE THE COAST
CLIMB MONTI LATTARI
CATCH YOUR SEAFOOD
FEEL THE CAMARADERIE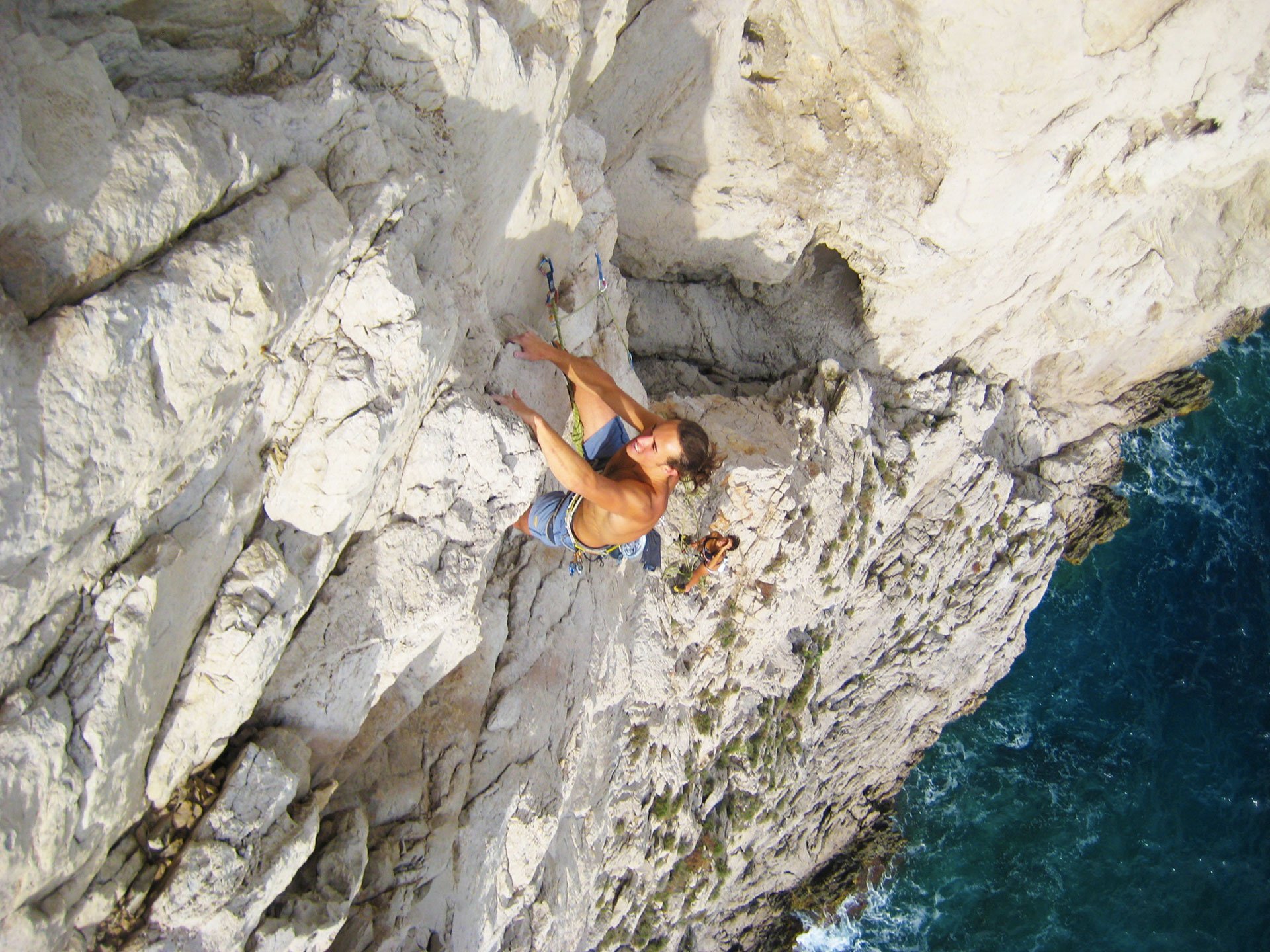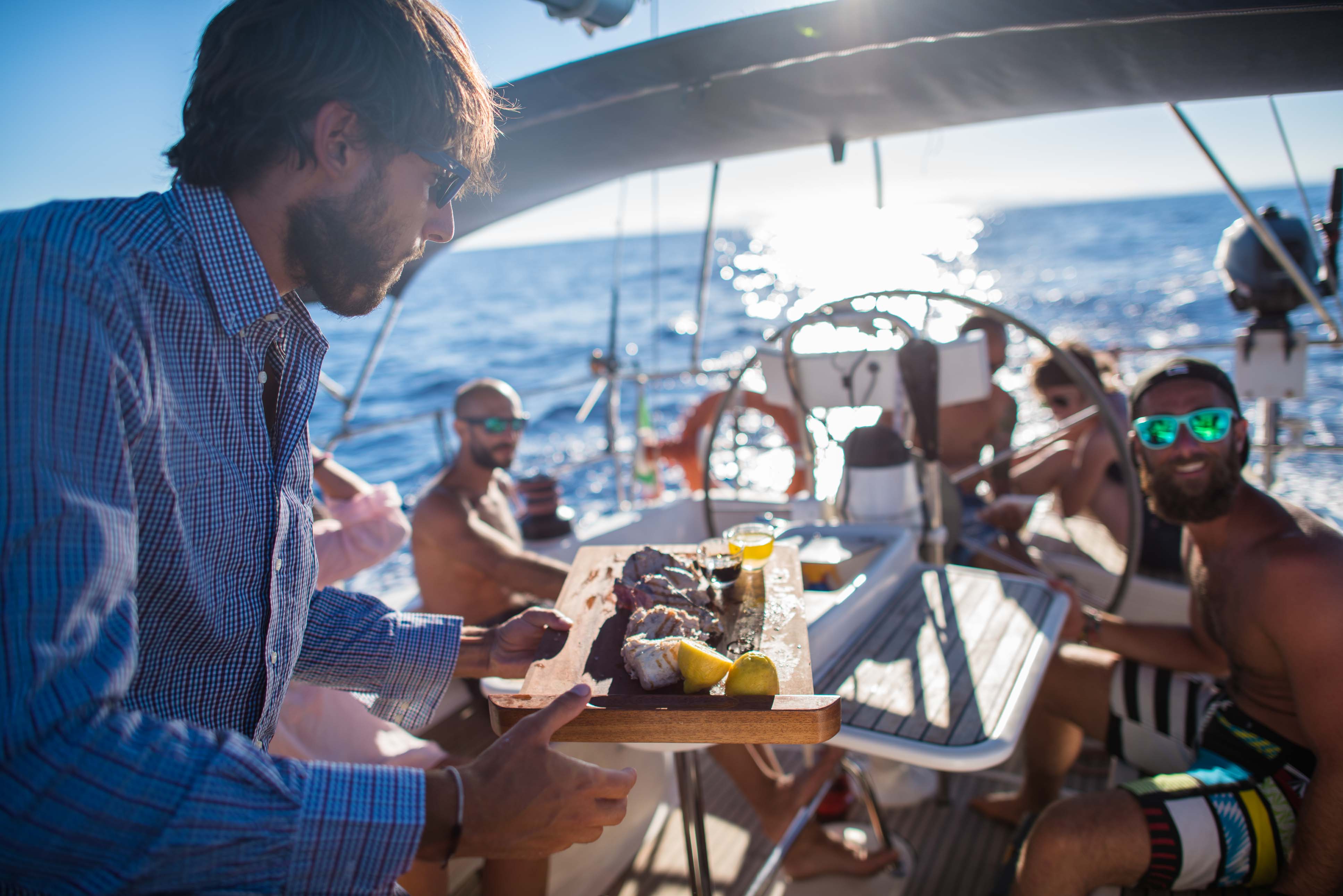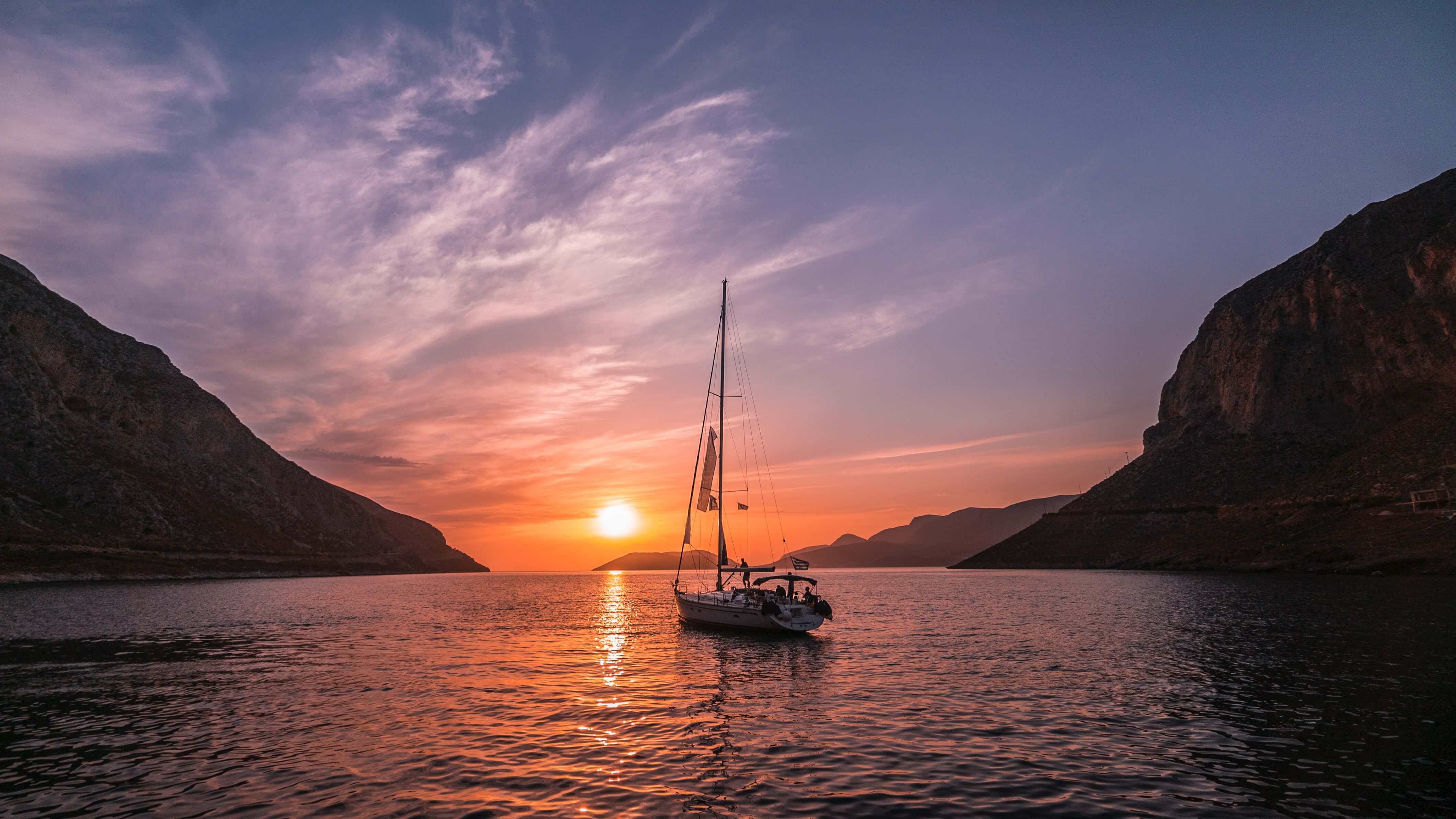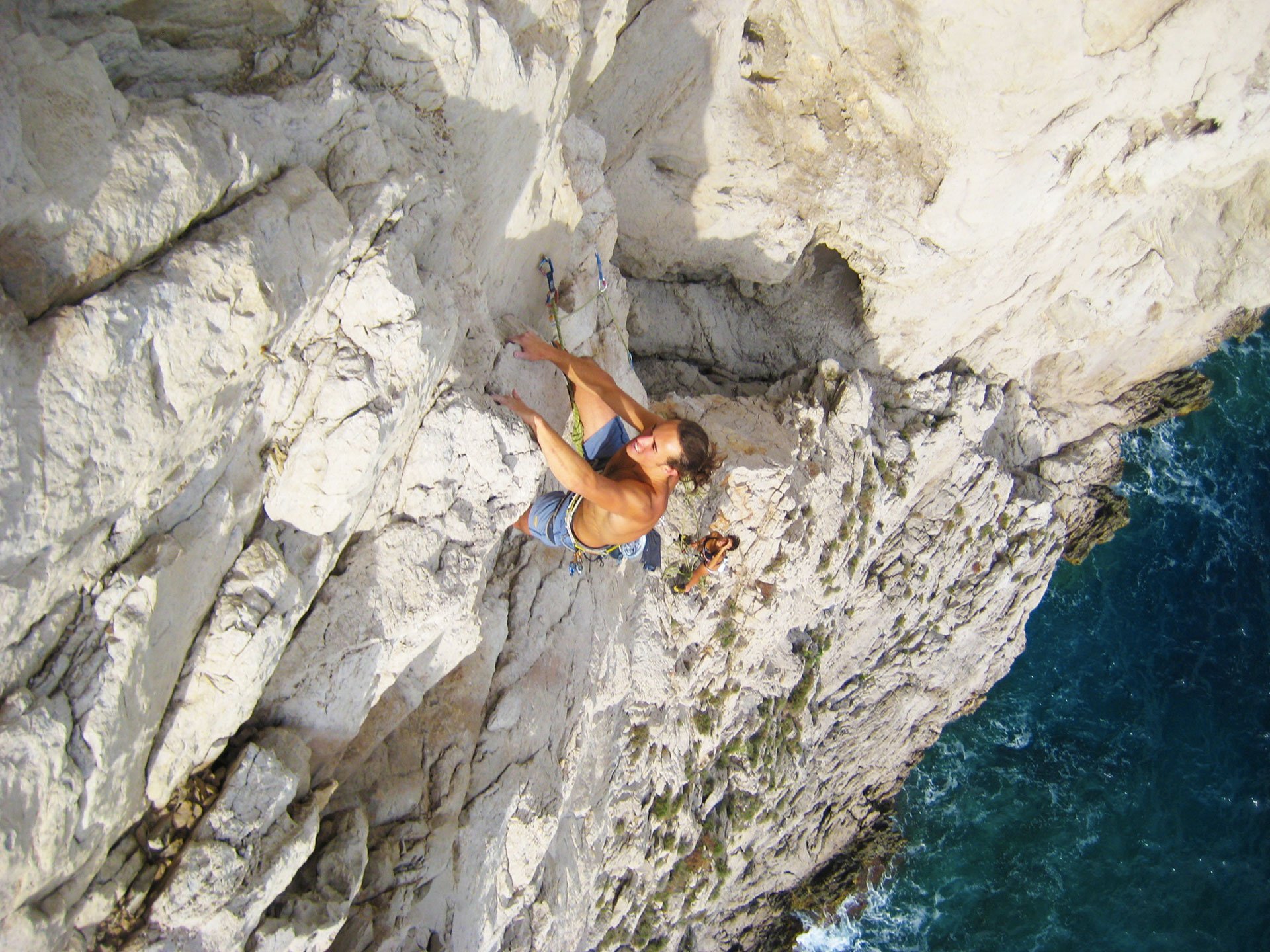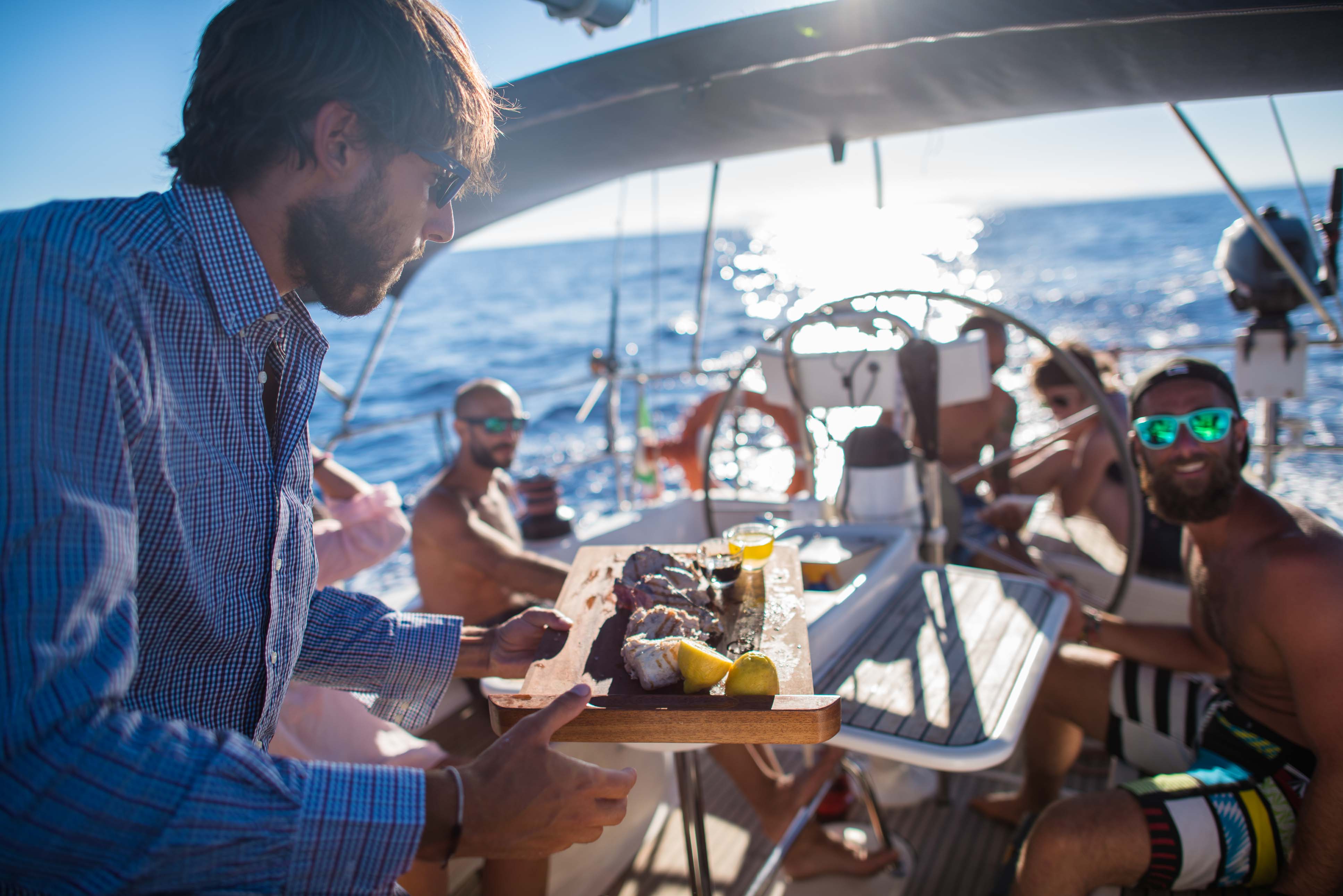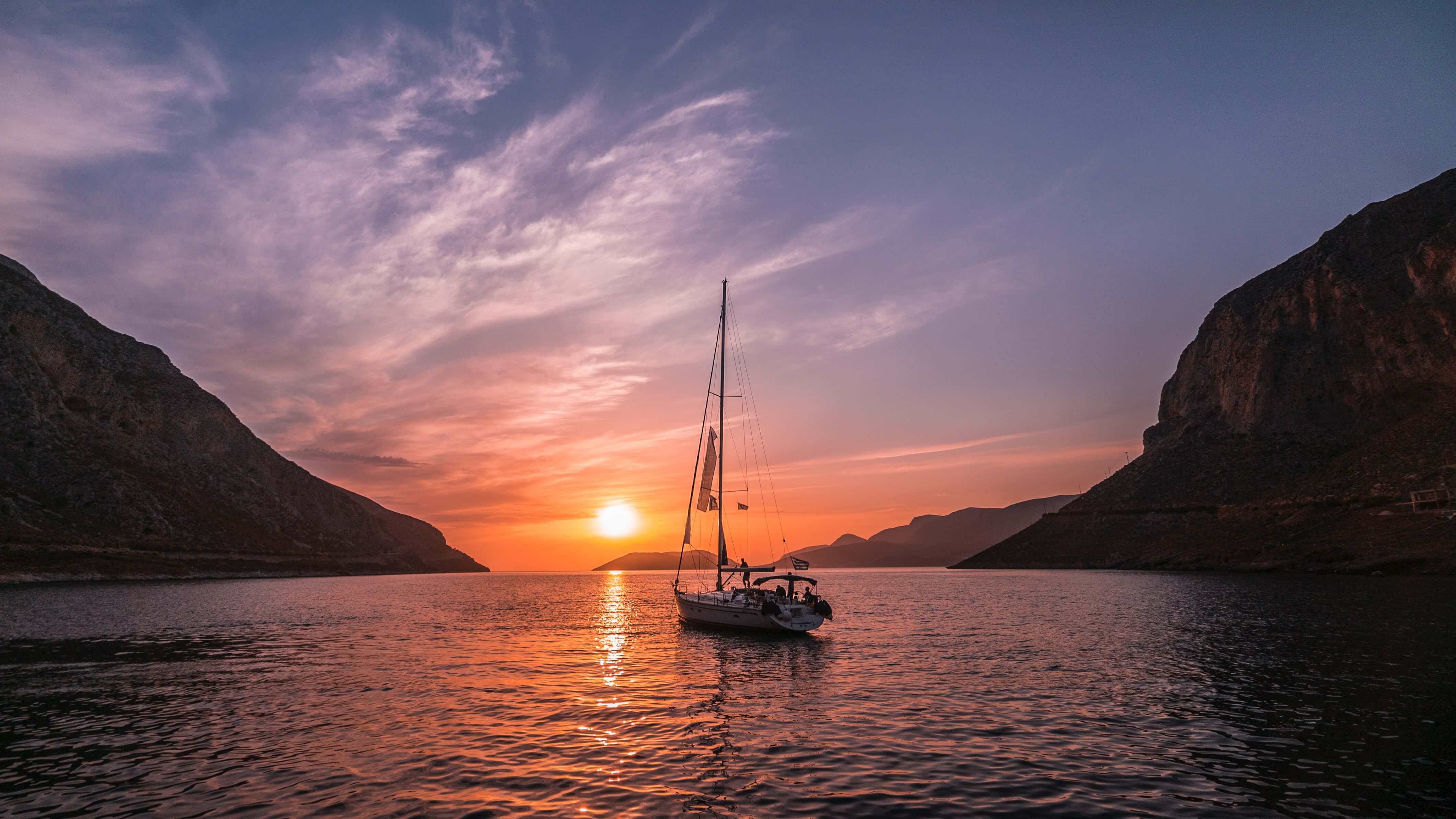 Your guides
Outdoor sports have been a lifelong passion for Lorenzo Pernigotti, certified skipper and head of Vertical Sailing Tour. His love of travel and adventure has led him to create his own unique trips that combine sailing and climbing in Europe's most beautiful destinations.
Alberto Trombetta is an UIAGM Mountain Guide and chief guide at Vertical Sailing Tour. From the dizzying peaks of Cerro Torre and Mont Blanc to the vast deserts of Saudi Arabia, he has traveled the world extensively in search of the perfect climb.
Your expert guides live and breathe outdoor adventures and are experienced in sailing, climbing, having fun, and handling any kind of emergency. With their guidance and easy-going attitude, you're in for the experience of a lifetime.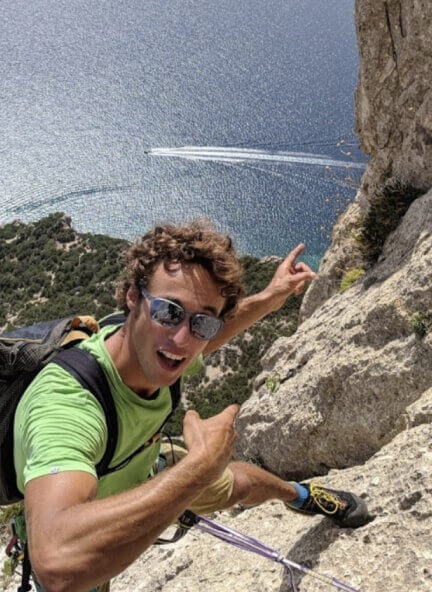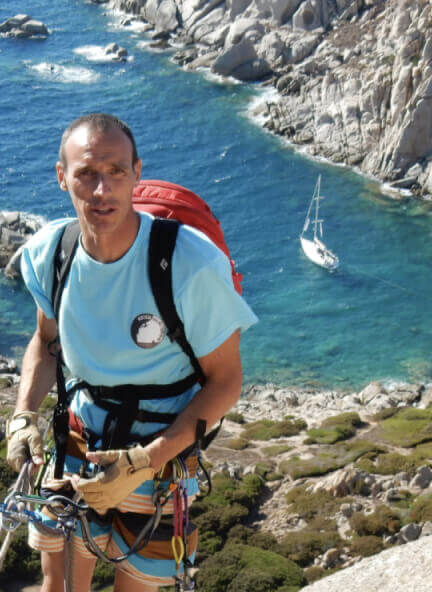 I would totally recommend the Vertical Sailing Tour experience to any climbers, from the most passionate and advanced to the beginners and the ones that are curious to discover this amazing sport in the best way possible, on a sailing boat ! The team is very professional but above all fun, the best mix to have an incredible climbing experience in the best corners of Europe !
The idea of combining sailing and climbing together is brilliant…the nature always surrounds you, a real trip among nature and poetry! The staff is very competent, great food and lots of prosecco! A must do experience with the risk of not being able to live without it!
To me the Vertical Sailing Tour was the best way to experience Greece and the Amalfi Coast…two unforgettable experiences!
This Vertical Sailing Tour is the best thing since sliced bread and cheese ! A true dream come true!! Well thought out, organized and truly Awesome. From start to finish, professional, easy to work with, Tony and Lorenzo went out of their way to accommodate my needs.
And seriously what better group of people could you want to hangout with?
Great Time, Great People, Great Tour! Lifetime friends are just waiting to meet you on this adventure!
Awesome crew, vertical sailing is an incredible way to explore new cracks and having the full experience of the outdoors & bay surrounding. I had an inspiring and joyful time. Always again, thanks crew!