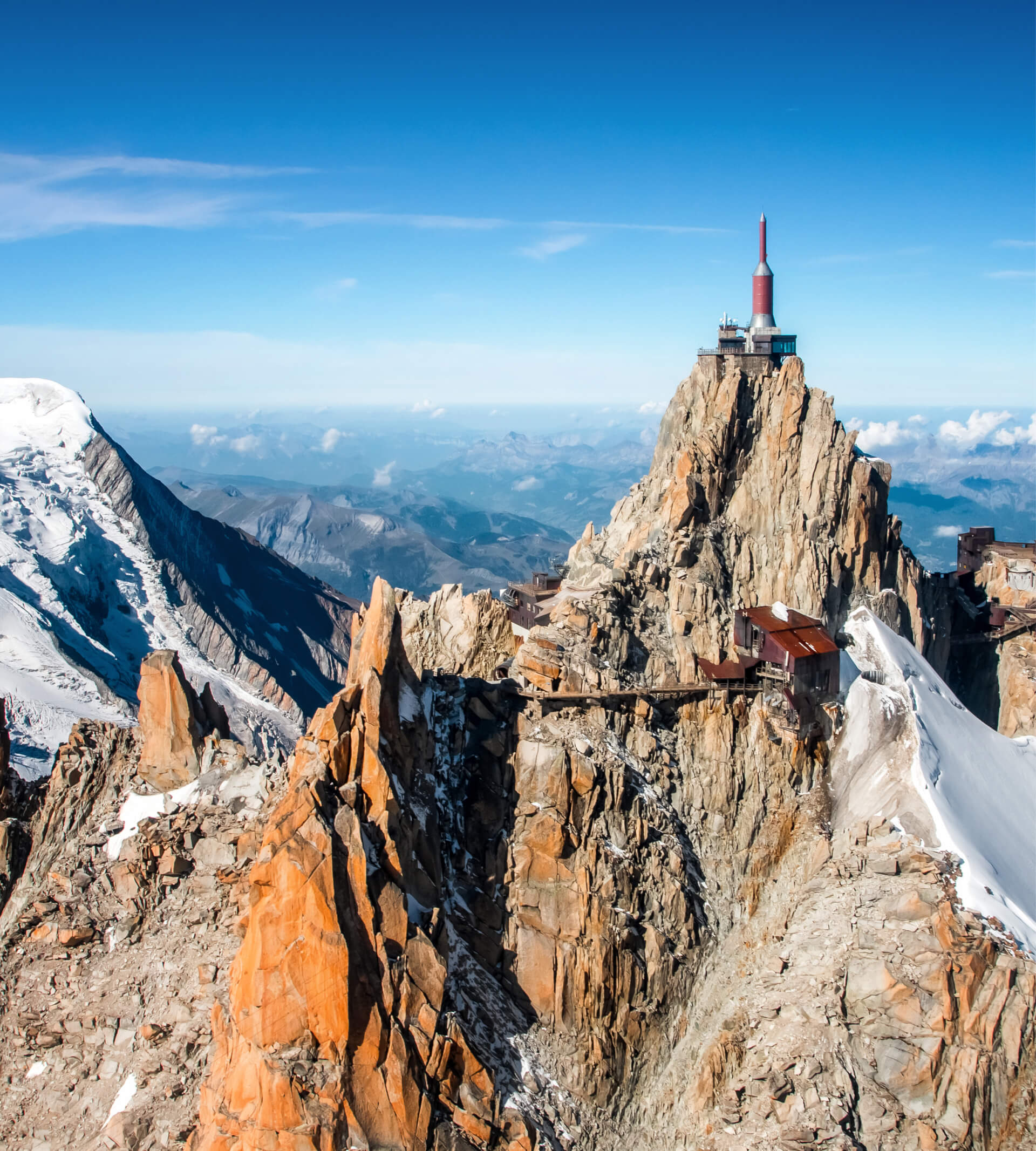 Company retreat
in Chamonix
WELCOME TO THE BIRTHPLACE OF ALPINE ADVENTURE
Chamonix is the motherland of alpine sports and the place where big mountain dreams come true. Huddled between the Mer de Glace, the biggest glacier in France, and Mont Blanc, the highest mountain in Western Europe, "Cham" provides unparalleled access to all sorts of outdoor activities. For over two centuries, the valley has been visited by thrillseekers from around the world looking to conquer its glaciers, cycle its trails, and climb its iconic peaks — and it shows no signs of slowing down. Cham is living proof that you can't go wrong with the classics.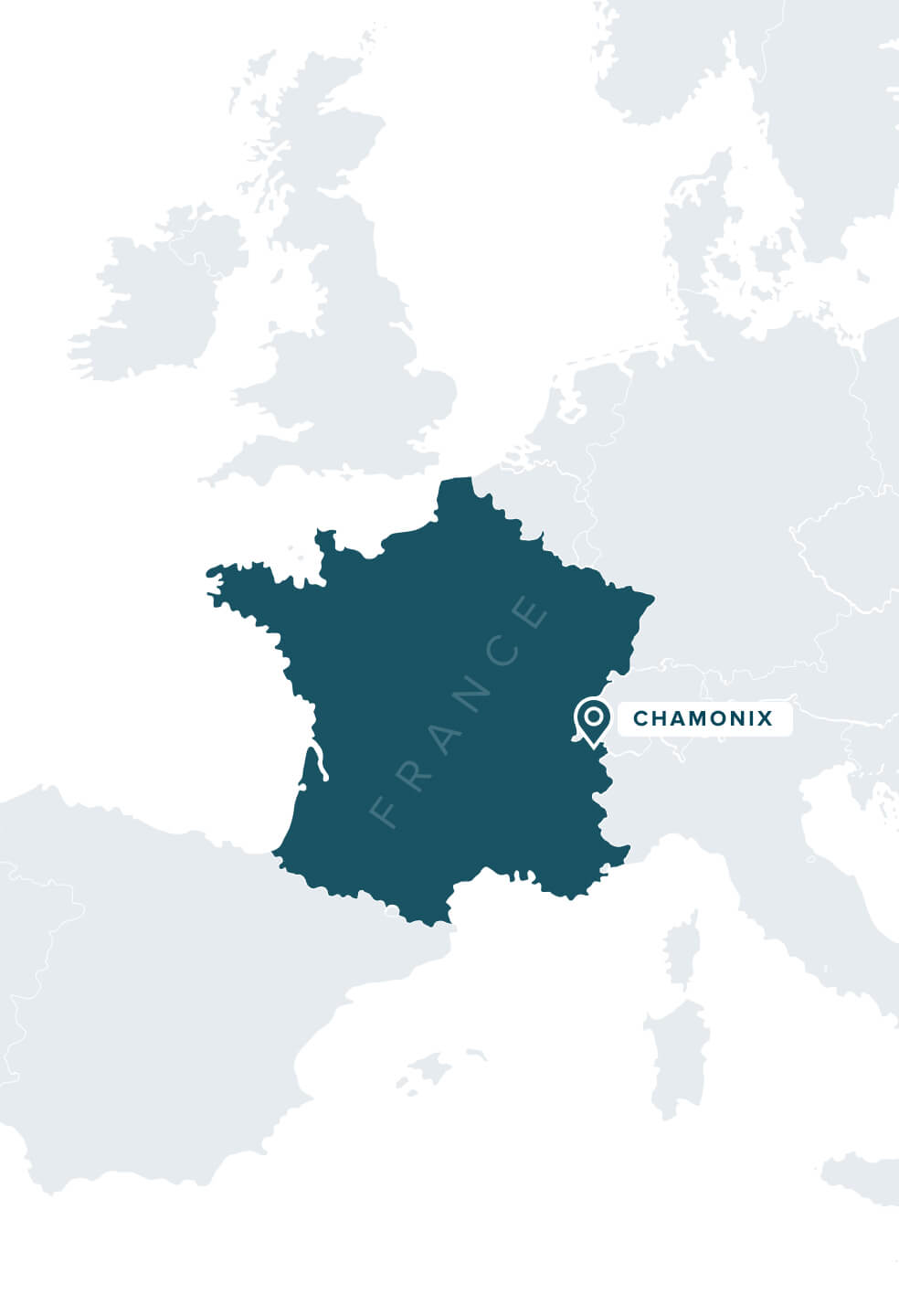 Day 0: Flying in to Chamonix
Arriving to Chamonix
Have dinner in your Chalet
Get ready for the days ahead
Arrive at your scenic chalet in Chamonix. Choose a room, unpack, and take your first whiff of addictive alpine air — you'll be smelling it for days to come.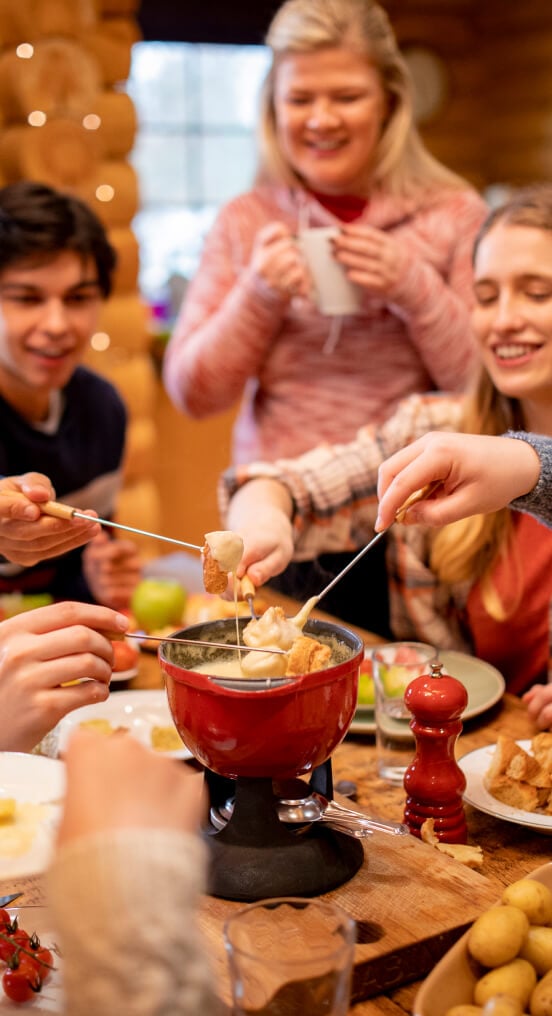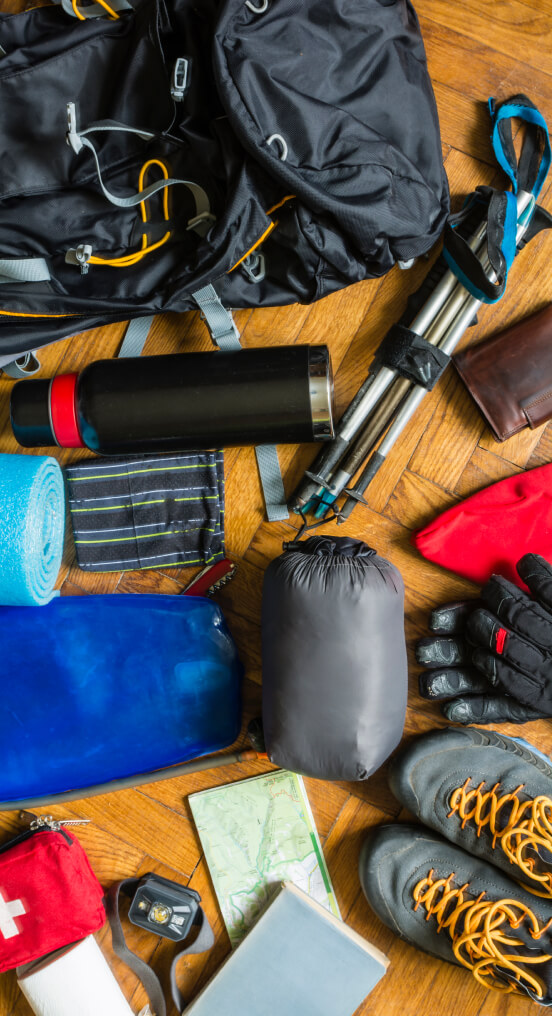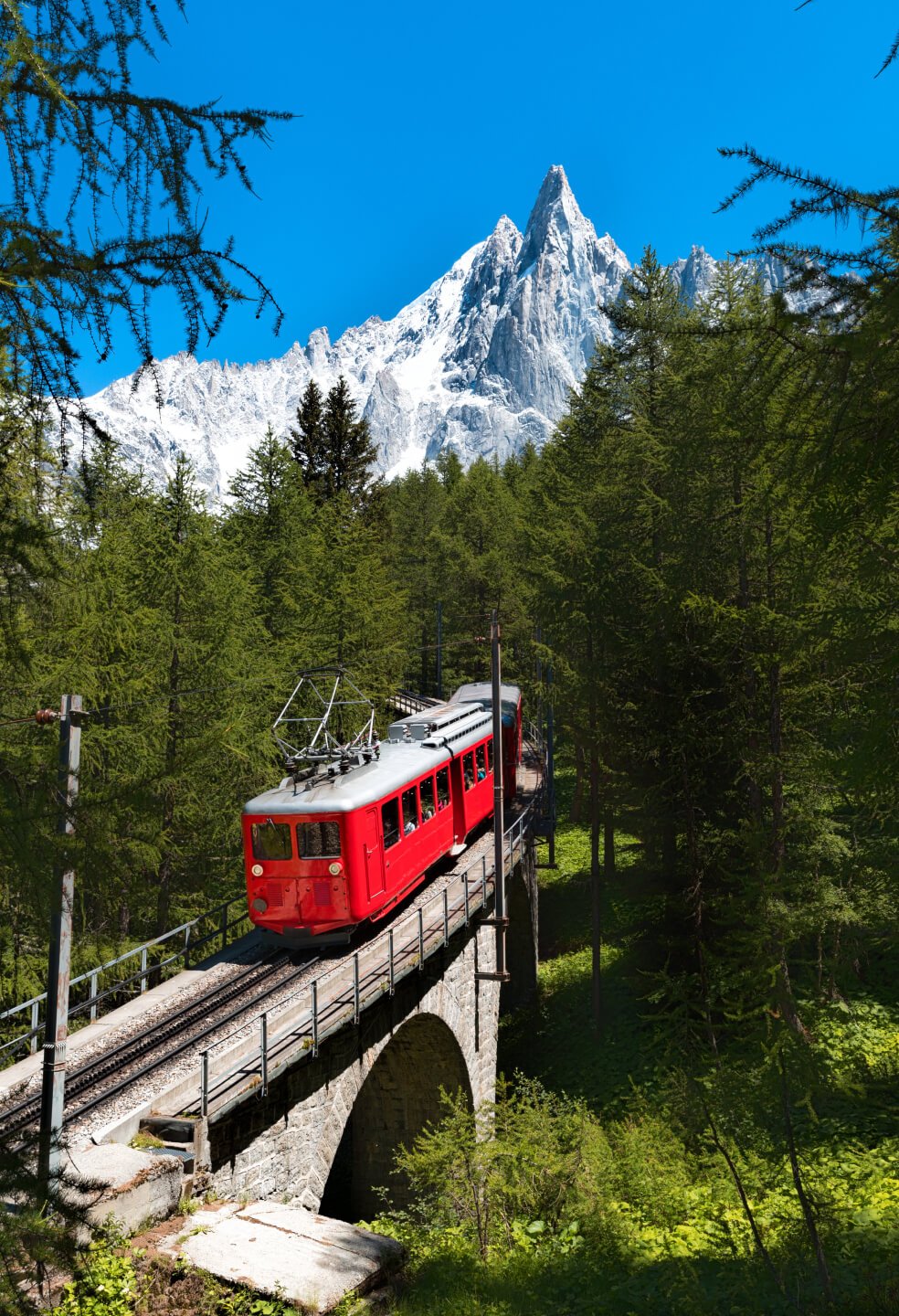 Day 1: Time to get things rolling
Track 1: Hike or take a train to the iconic Montenvers station, high above 1,900 m. Admire the scenery and acclimatize to the altitude before having lunch at the Montevers hotel, with soaring views of the Mer de Glace glacier. Visit an ice cave before riding or walking back to town.
Track 2: Try one of the several awesome bike parks in the Chamonix area. Alternatively, pedal to a duck-filled lake on the Promenade du Lac des Gaillands, or take an hour's ride to the Dard Waterfall, a choice spot for an apres-bike beer.
Track 3: Hike the Grand Balcon Nord - Plan de l'Aguille to Montenvers high traverse, a 2-3 hour mostly downhill walk with nonstop panoramic views of Mont Blanc, the Chamonix Valley, and the high peaks towering over the glacier.
Day 2: Rest and recuperation
Visit the Musée Alpin
Gather glacier and climbing gear
Team dinner in town
Prep for the following day
After a day of adventure comes a much-needed rest day. Get lost in the town, snack on a croissant, and have fondue for lunch. Visit the Alpine Museum in the beautiful old Chamonix palace, or stop by the QC Terme wellness center to enjoy views of Mt. Blanc from a hot tub.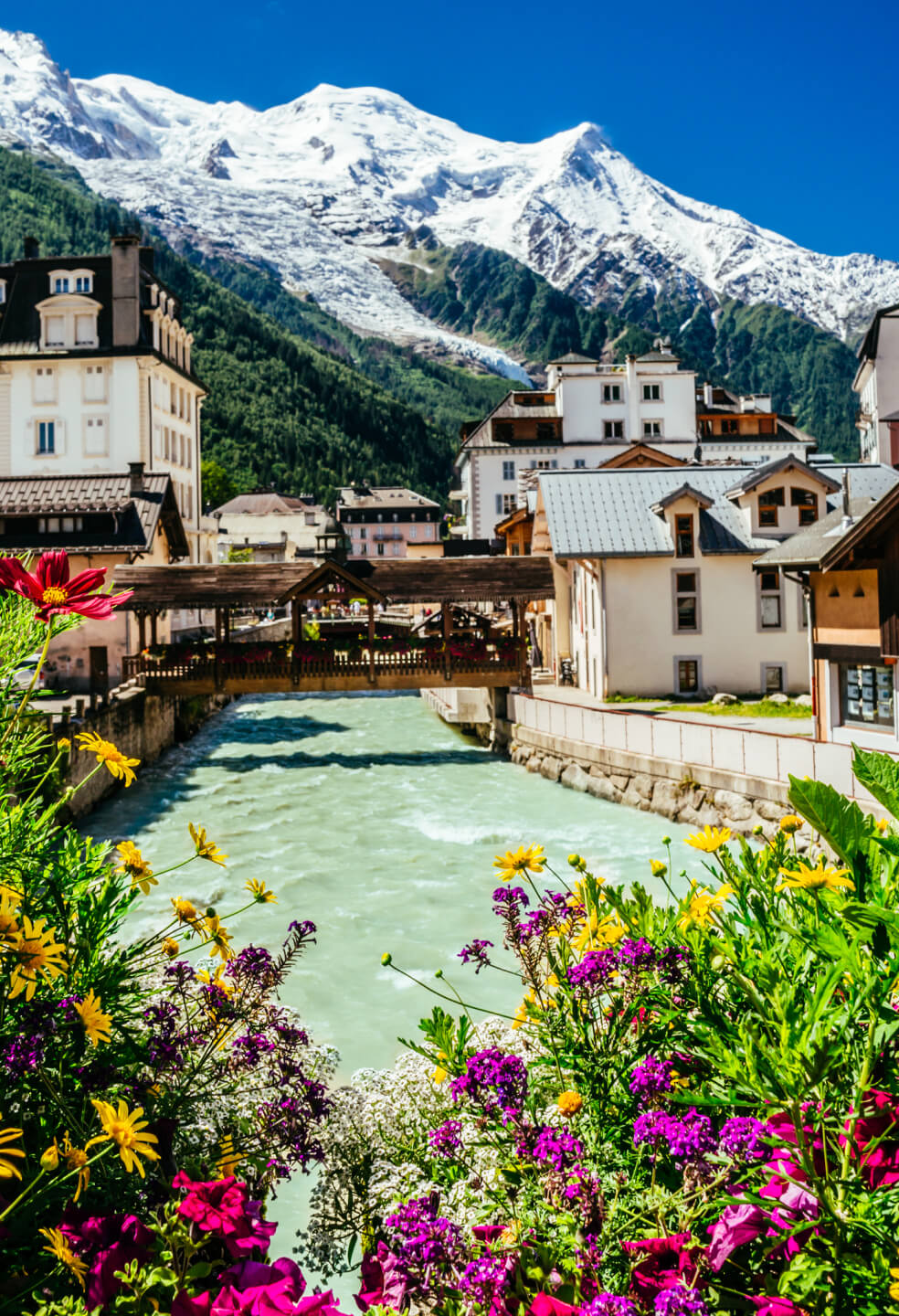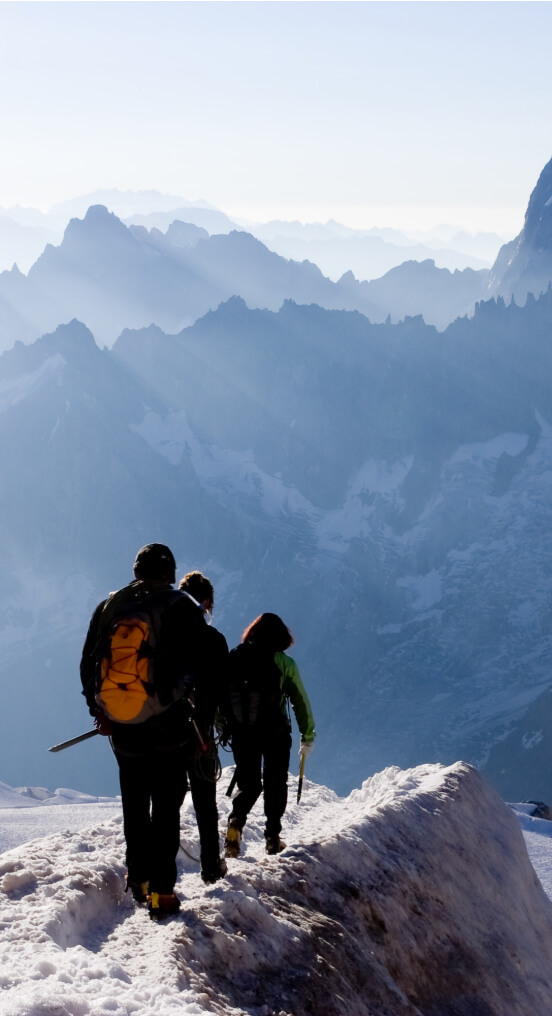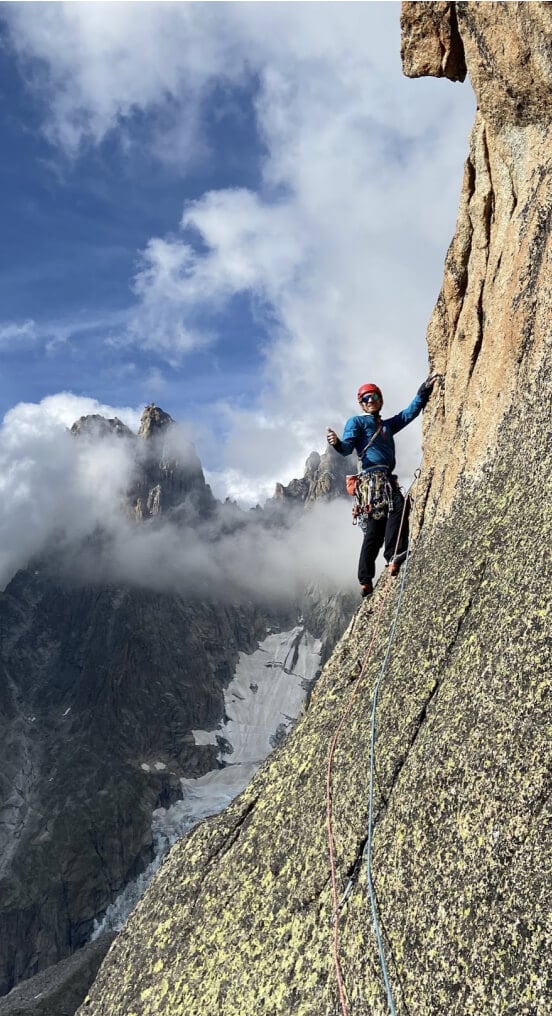 Day 3: Walk the walks
Track 1: Glacier walk time. Trek to the Italian side of the Mer de Gace glacier and grab lunch at the rustic Torino rifugio. Indulge in local classics with a front-row view of seasoned alpinists climbing Mt. Blanc and the Dent du Géant.
Track 2: Ascend the Cosmique Arete, a route known as the perfect introduction to alpine climbing. Some basic climbing experience is required, but the ascent will be done with a low guest-to-guide ratio, so you get to develop your skills properly.
Track 3: More mountain biking. Ride some local favorites or stop by a bike park you happened to miss on day 1.
Day 4: Rest and recuperation
Another rest day, another opportunity to taste great food. Try a tartiflette, the mountaineer's favorite, or a Gateau des Rois, or the "Cake of Kings".
Track 1: Pay a(nother) visit to the QC Terme wellness center in Chamonix. Take in the fantastic scenery from a sauna or hot tub.
Track 2: Hop on the Tramway du Mont Blanc for a three-hour train ride along the titular mountain. A mild walk will take you to a historic hut, the starting point of most Mt. Blanc ascents via the classic route.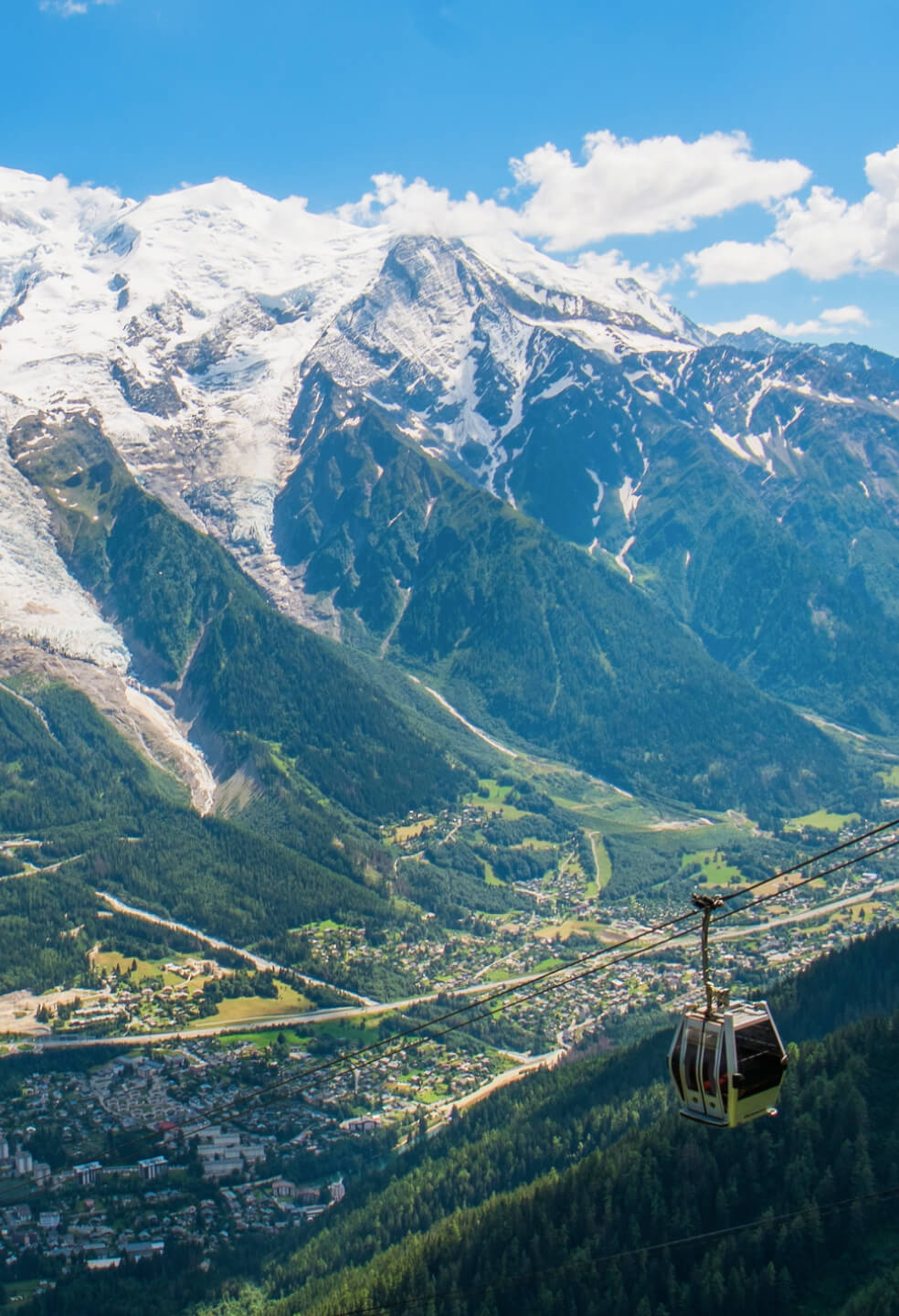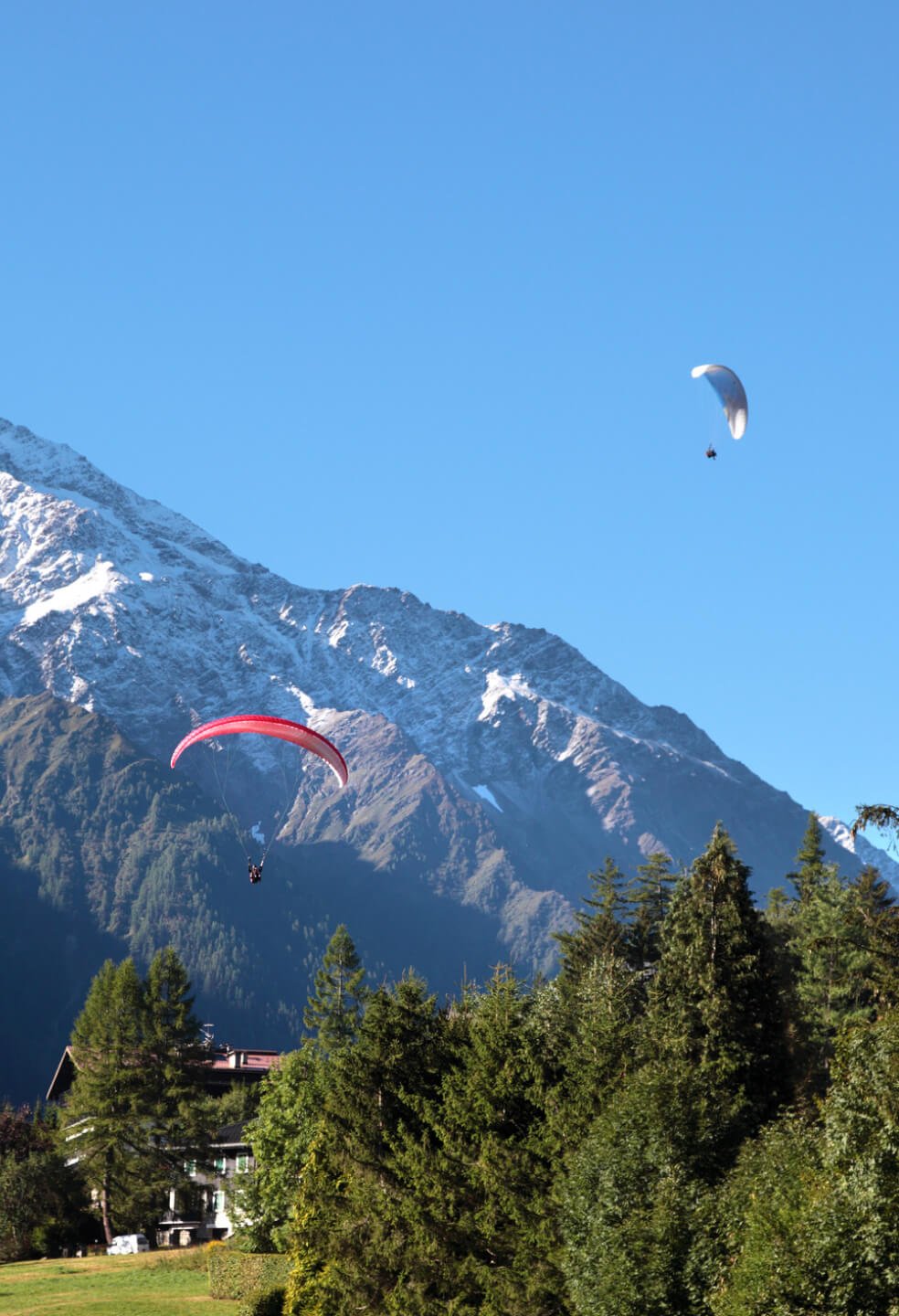 Day 5: For those that want to try something new
Track 1: Enjoy another opportunity to try the Mer de Glace glacier walk. During the summer months, the glacier is snow-free, making it an excellent playground for exploration.
Track 2: Cap your trip off with a once-in-a-lifetime adventure. Whether it's paragliding, tandem jumps, or anything else, you'll find tons of thrilling options.
Track 3: Head out for a rock climbing trip to Le Brévent, a high point above Chamonix. minimal approach, minimal risk, maximal views.
Day 6: Farewells and taking it easy
Take a final breath of the rejuvenating alpine air, say farewell to the beautiful Chamonix valley and head back home.