Hike, Bike, and Kayak in the Croatian Dinarides
Dinarides | Croatia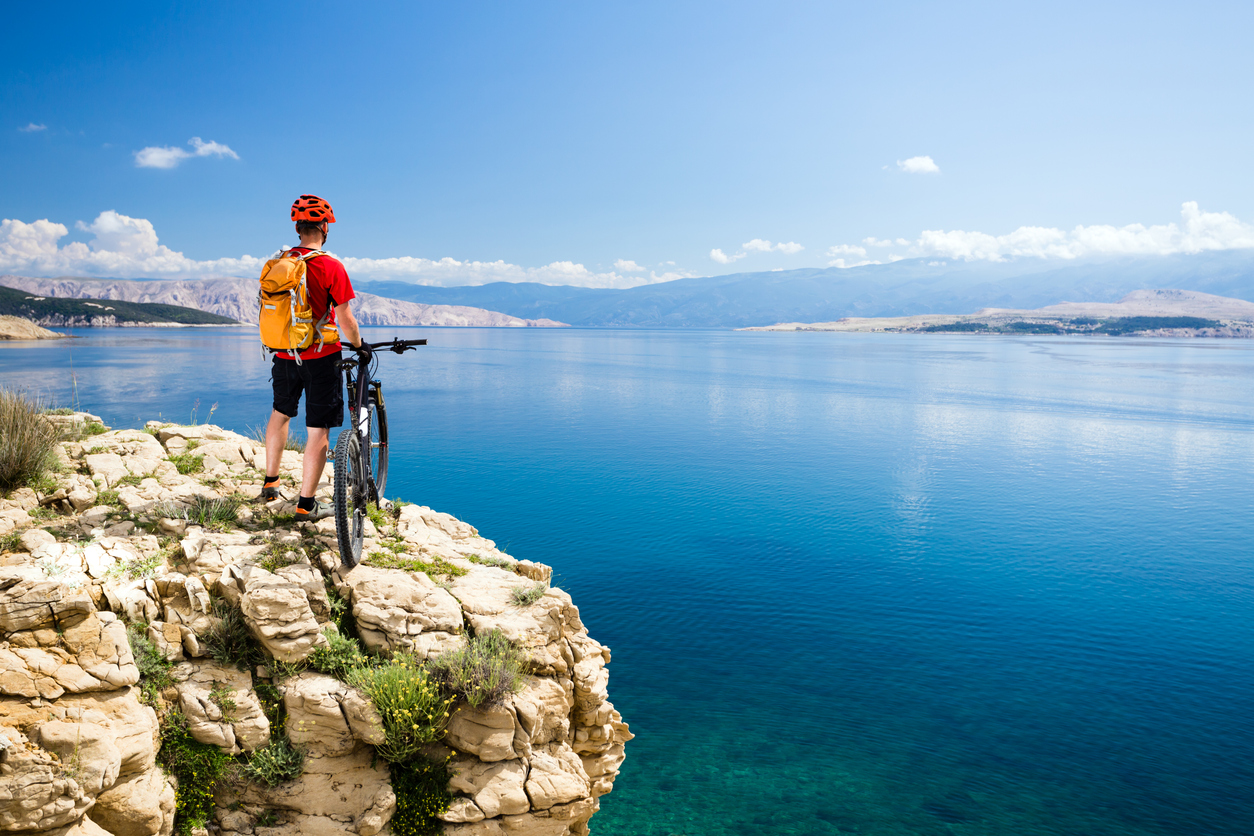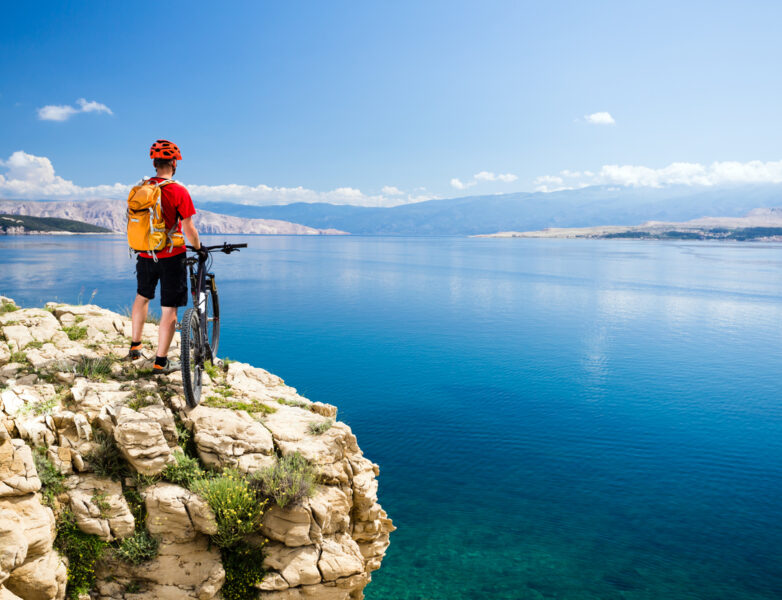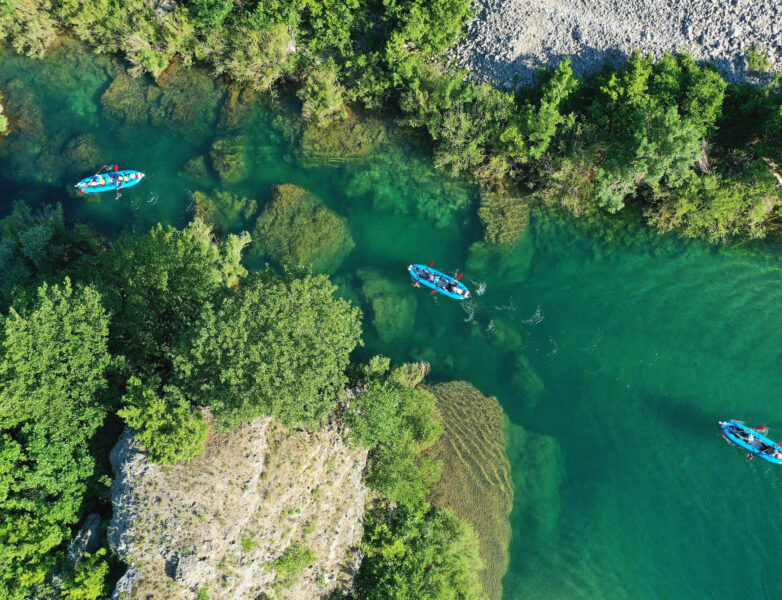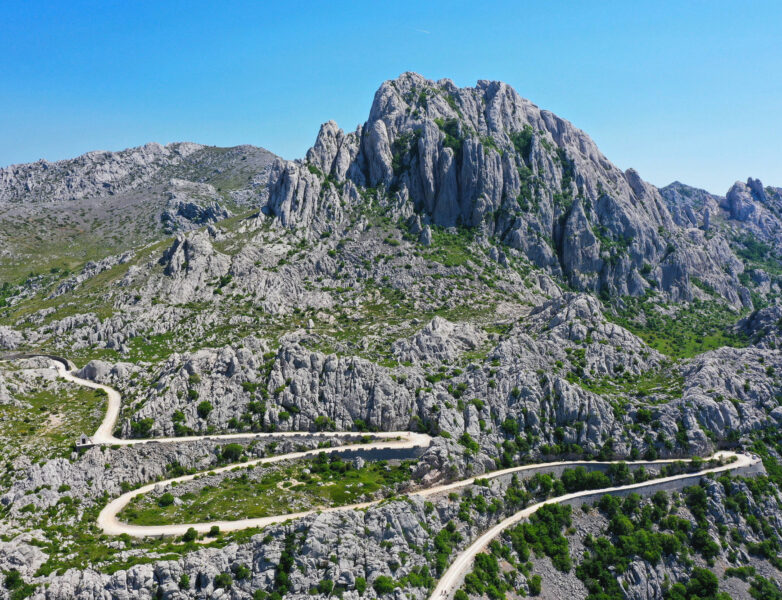 Top three reasons to hike, bike, and kayak in the Dinarides
An extreme holiday spent exploring the best hidden gems of Dinarides

Catch sunsets from peaks overlooking Adriatic islands

Swim in the invigorating sea, tame raging rivers, and cruise down historical tracks
From turquoise seas to a 1,751-meter peak in a matter of hours—this tour in Croatia is everything but ordinary. This challenging 7-day adventure is bursting with hidden gems scattered throughout the southern Dinarides: cycle historical hairpin turns between canyons, learn to whitewater kayak on the rapids of Zrmanja, scramble up karst phenomena, and swim under the waterfalls of crystal clear Krupa river. Exploring Croatian never-ending wilderness highlights alongside passionate and knowledgeable guides is sure to quench your thirst for adventures.
Book this adventure
A Guided Tour of the Croatian Dinarides
A custom made, multisport adventure connecting secrets of the Dinarides like this one is bound to leave you wanting more. This is for those of you who feel most alive while moving through the wilderness: climb one of Croatia's highest peaks, spend the day at Zrmanja and Krupa river, bike up the historical Master's Road, scramble up epic terrain, and swim under the waterfalls. Although physically demanding, you'll have enough rest time to kick back—use those moments for basking in the Mediterranean sun, dipping in the Adriatic sea, or relaxing in your hotel.
Itinerary
Day 0
Whichever way you reach Croatia, make your way to a hotel where you'll be based for the week. Meet your guides, get settled, and take a dip in the turquoise Adriatic Sea. Make sure you get some rest, enjoy the sunset, and prepare for the tough but adventurous week ahead.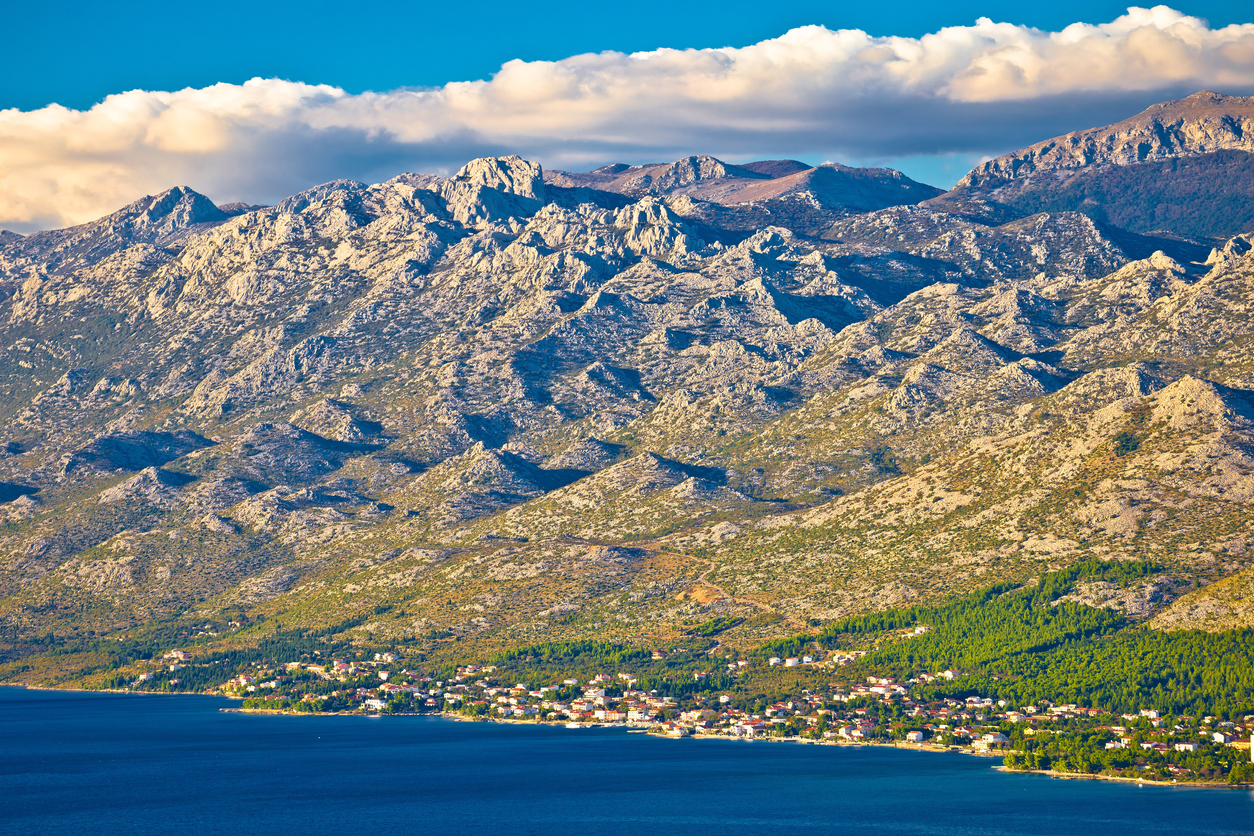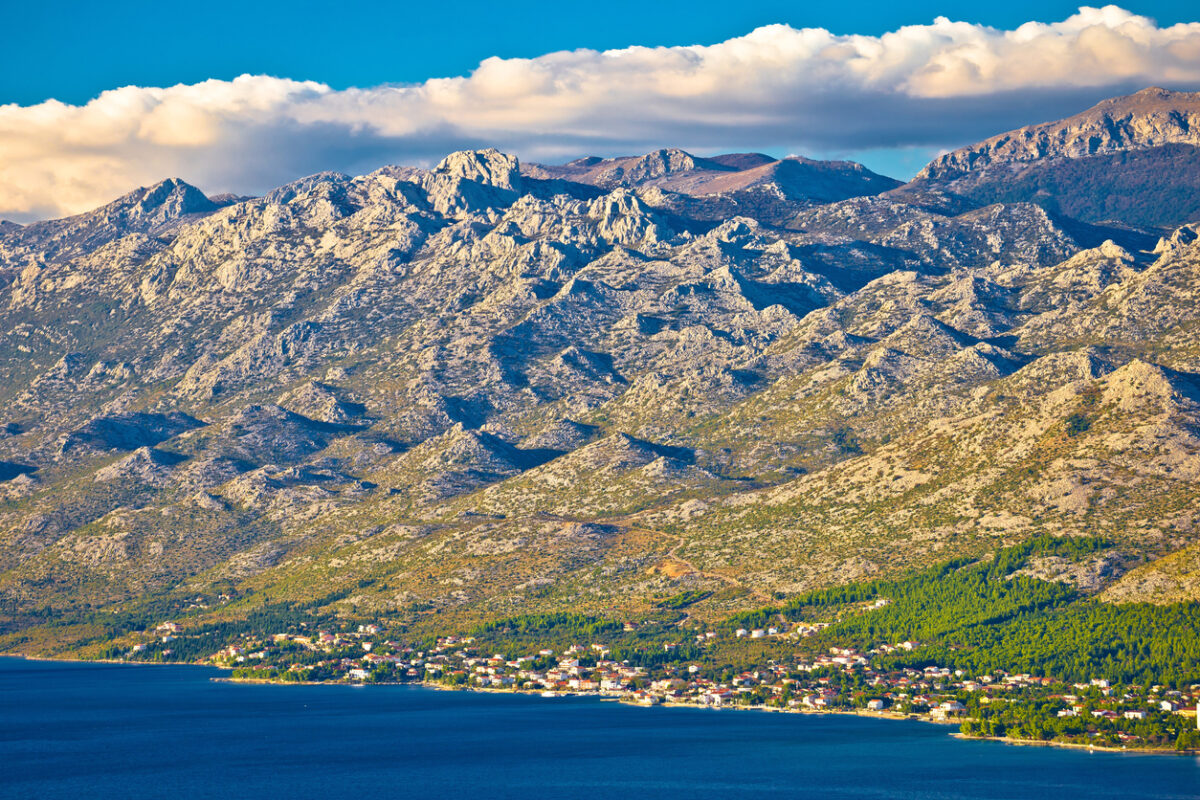 Day 1: Climbing the mighty Velebit
Kick off the day with a hearty breakfast before embarking on an epic climb to the highest peak in Croatia. Although it's rare to climb Velebit from sea level, this is exactly what you'll be doing. First you'll be scrambling up the rocks of the magnificent Mala Paklenica canyon alongside agile mountain goats. Leaving an incredible gorge behind you, make your way to the 1751-meter (5,745 ft) peak Sveto Brdo. Take in the panoramic sights, relax, and head back down to the gentler gorge Velika Paklenica. You have an option to walk along its bed or to climb its mesmerizing rock faces. With the hardest day behind you, find some comfort in the sea, and get a good night's sleep.
Hiking: 9 hours
Meals: Breakfast and dinner
Accommodation: Hotel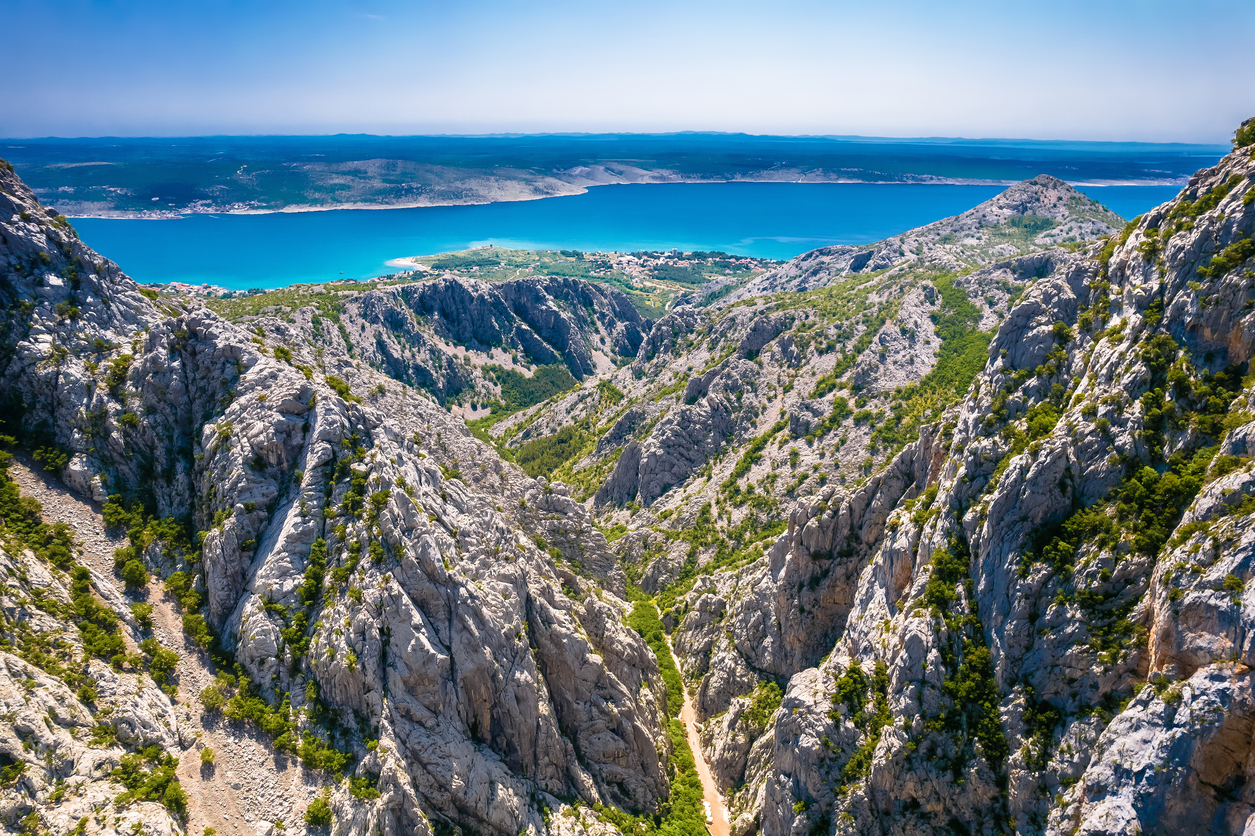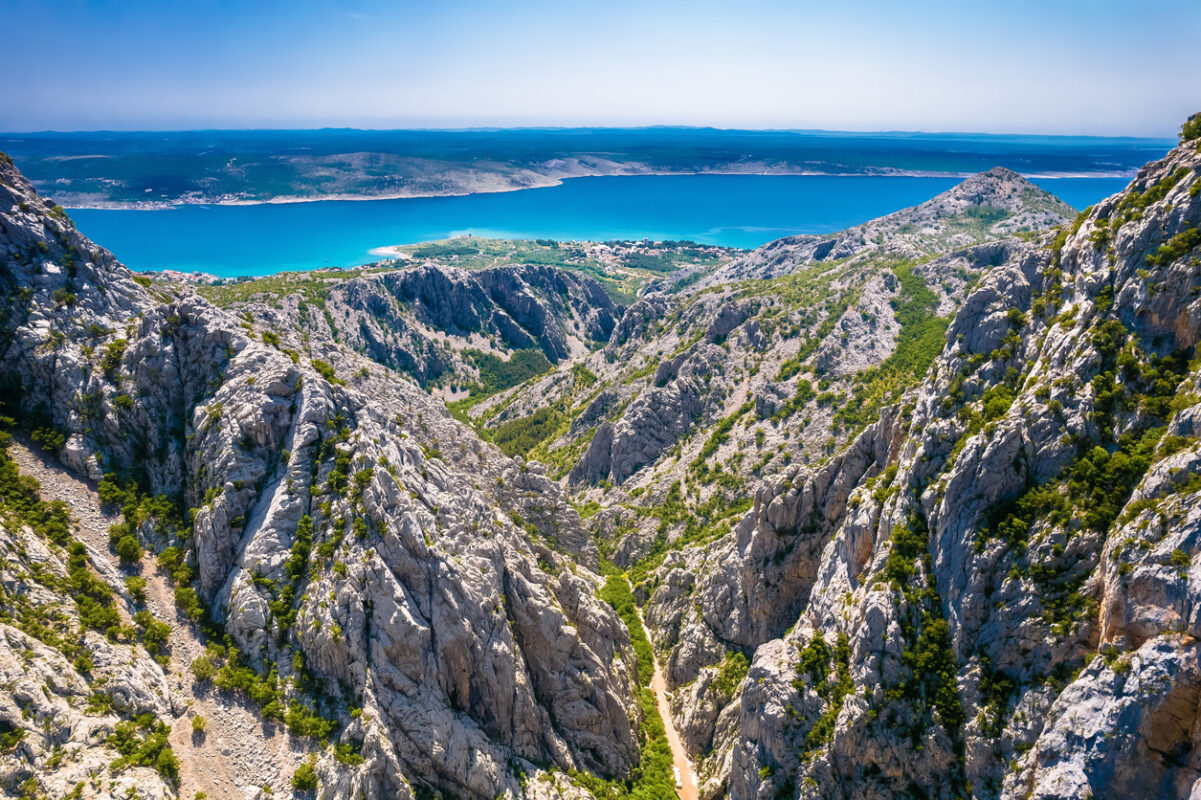 Day 2: Kayaking on Zrmanja river
Following a day that's been hard on your legs, you'll be happy to spend the day kayaking. Zrmanja river, the best place in Croatia to kayak, has been making its way to the sea for many centuries. By breaking carbonate based grounds, it created an astonishing canyon. You'll learn the basics of kayaking on the whitewater of Zrmanja and enjoy the time spent away from technology—no phone, no infrastructure, only you and the wilderness. It's up to you whether you want to bask in the sun while the river guides you, or you're up for an adventure, then you'll drop some waterfalls on the way and jump off the cliffs.
Kayaking: 5 hours
Meals: Breakfast and dinner
Accommodation: Hotel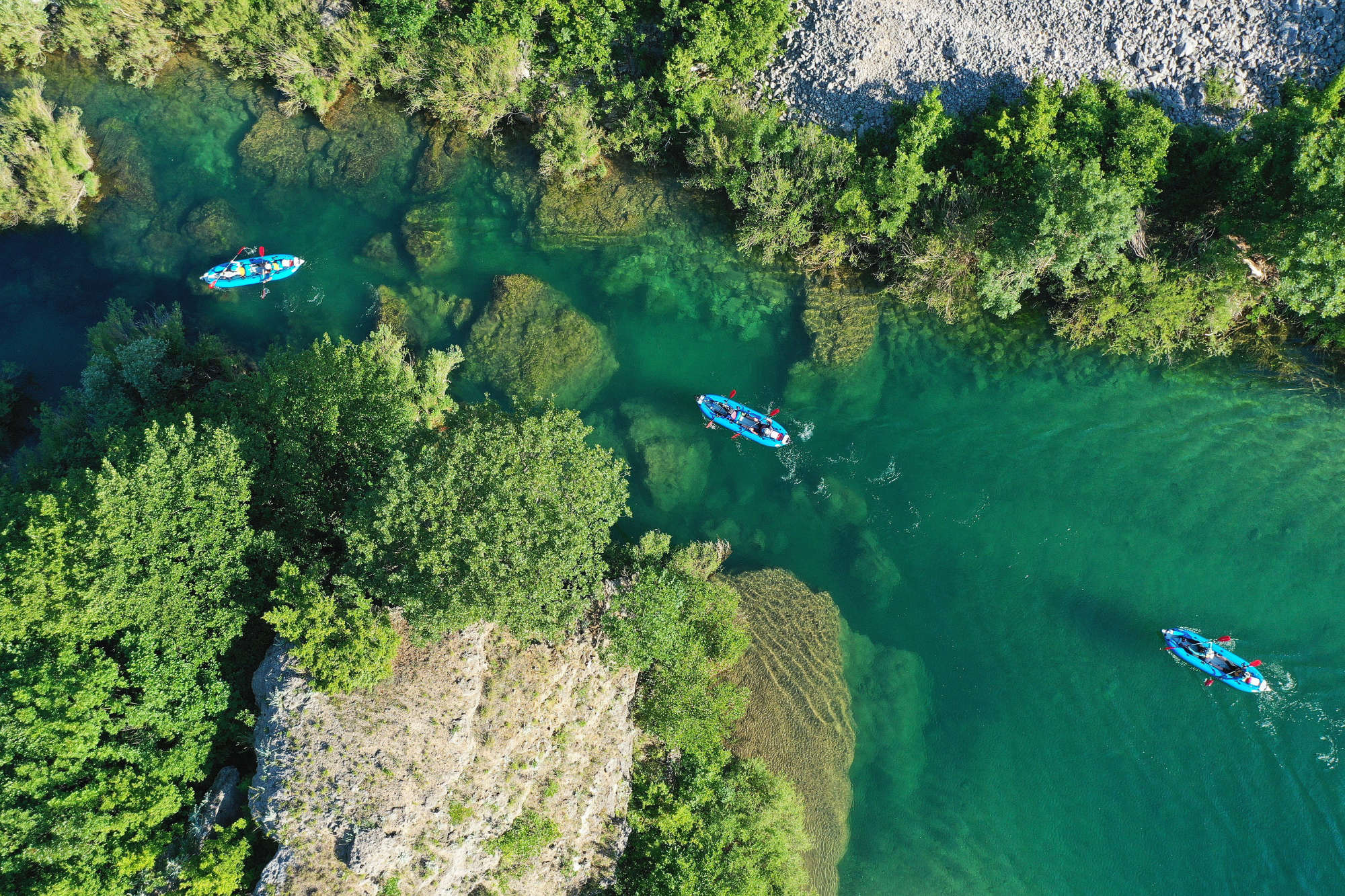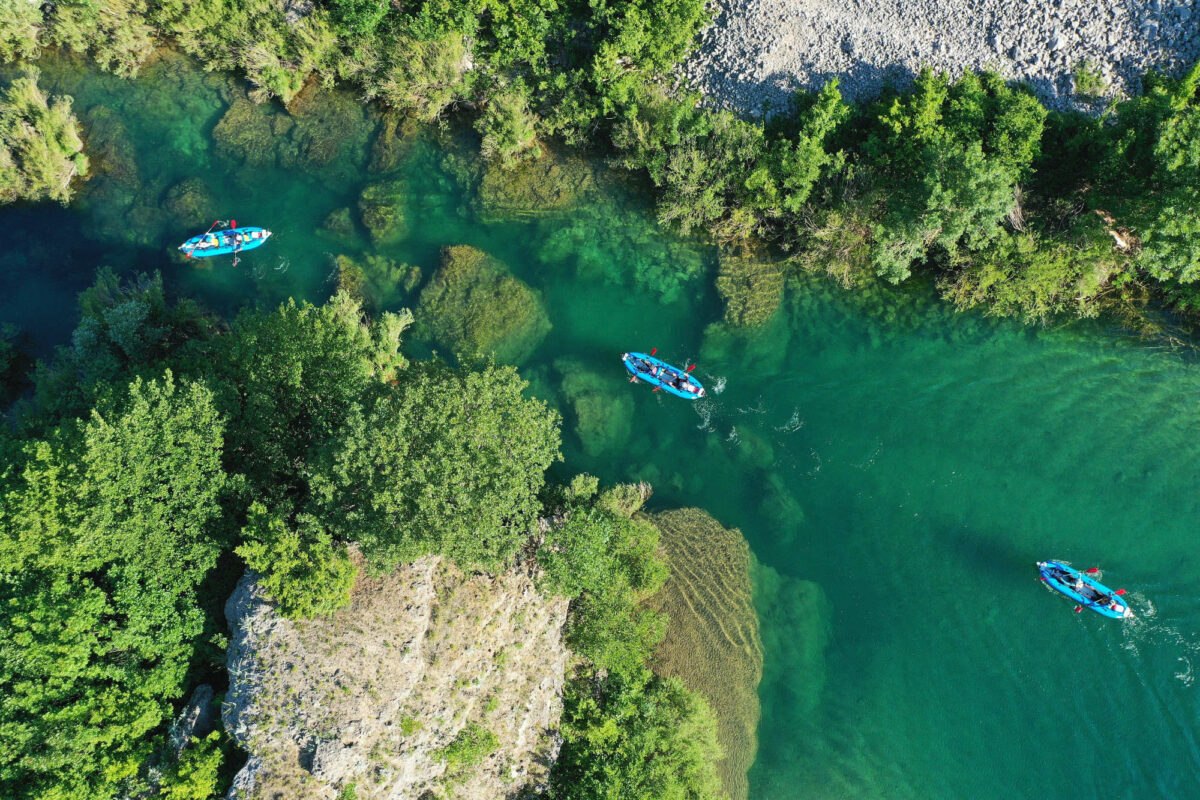 Day 3: Biking the Master's Road
The Master's Road is a route designed in 1832 along the steep slopes of Velebit, with numerous hairpin bends between the canyons and the peaks. Today you'll be biking on this road, which is still considered a masterful achievement in road construction. The first part of the ride will be mostly uphill, but the stunning views should take your mind off it. Once you make it to the top, you'll leave your bikes and scramble to the top of a karst phenomenon, the Tulove grede. Your efforts to the peak will be rewarded with a 360 view of the area. The day will end with a fun descent to the village of Sveti Rok, where you'll be picked up and taken back to the hotel.
Biking: 5 hours
Walking: 1 hour
Meals: Breakfast and dinner
Accommodation: Hotel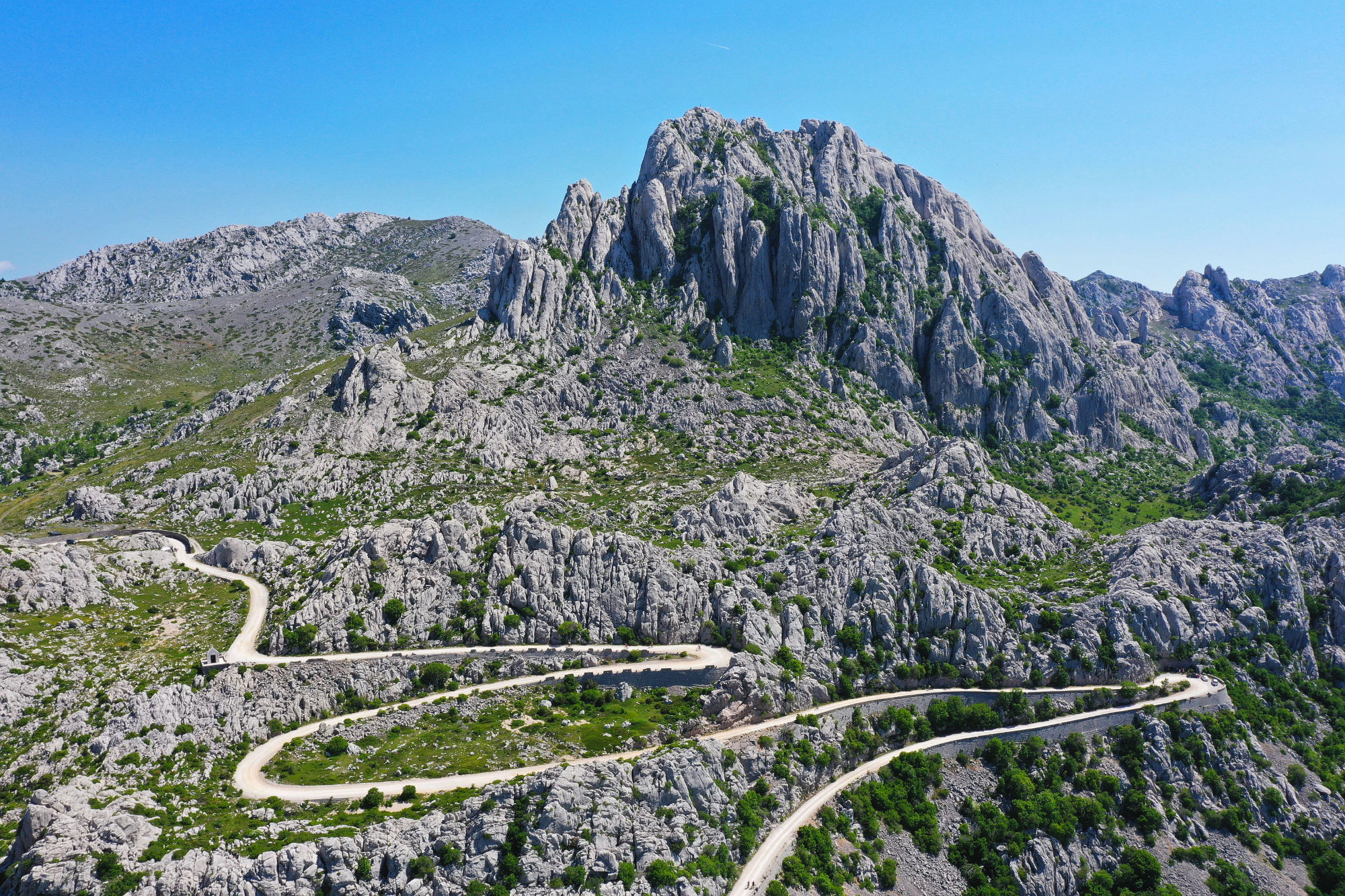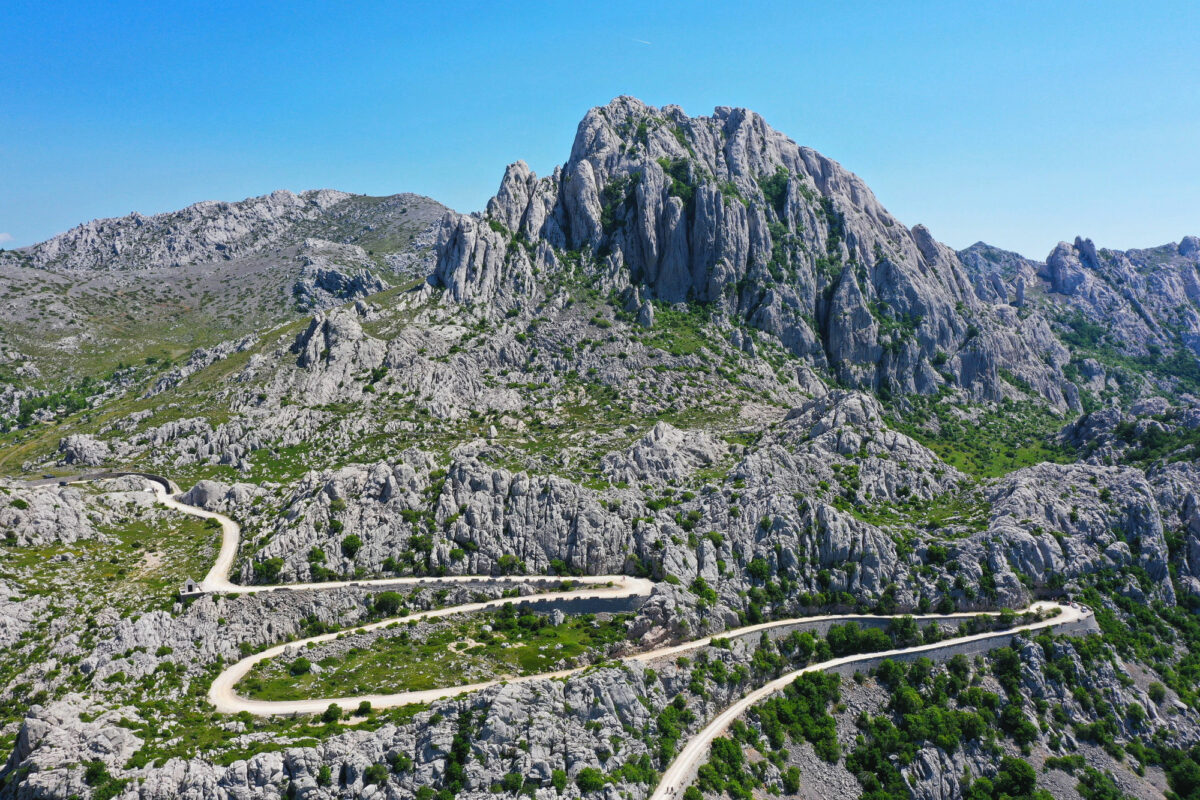 Day 4: Waterfalls of Krupa
A refreshing day lies ahead of you. Only 7 km long, until it flows into the Zrmanja river, Krupa is a hidden paradise for adventurers. Its 19 waterfalls and crystal clear waters make it one of the most beautiful rivers in Croatia. You will navigate your way through the canyon, occasionally crossing it or taking a swim in it.
Walking: 4 hours
Meals: Breakfast
Accommodation: Hotel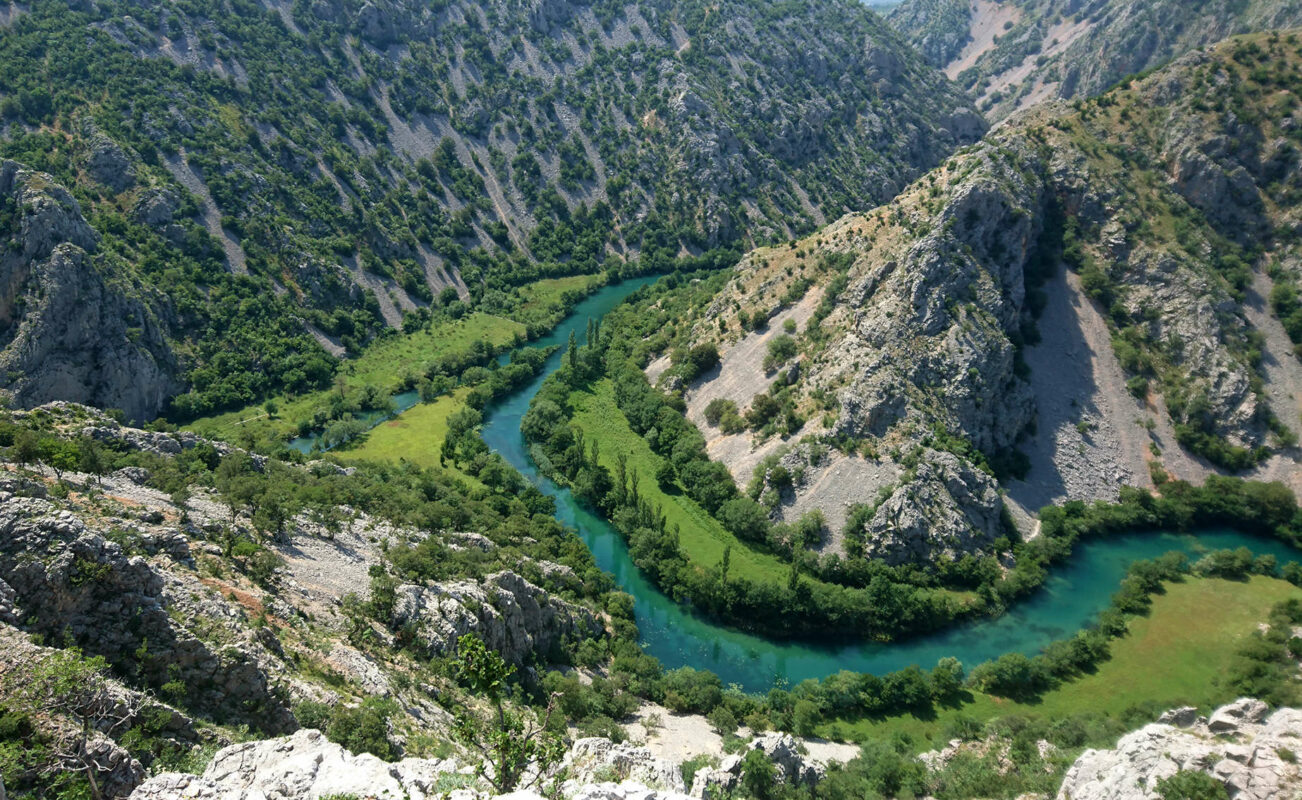 Day 5: Hike to Bojin kuk
This is the day for mellowing out. Enjoy the beach, lick your wounds, and gather just enough strength for a 3-hour sunset hike to the beautiful peak called Bojin kuk. You'll walk to the top of this karst peak and enjoy the sun going down over many islands and the sea. Watch your step on your way back under the moonlight and the light of your headlamps.
Walking: 3 hours
Meals: Breakfast
Accommodation: Hotel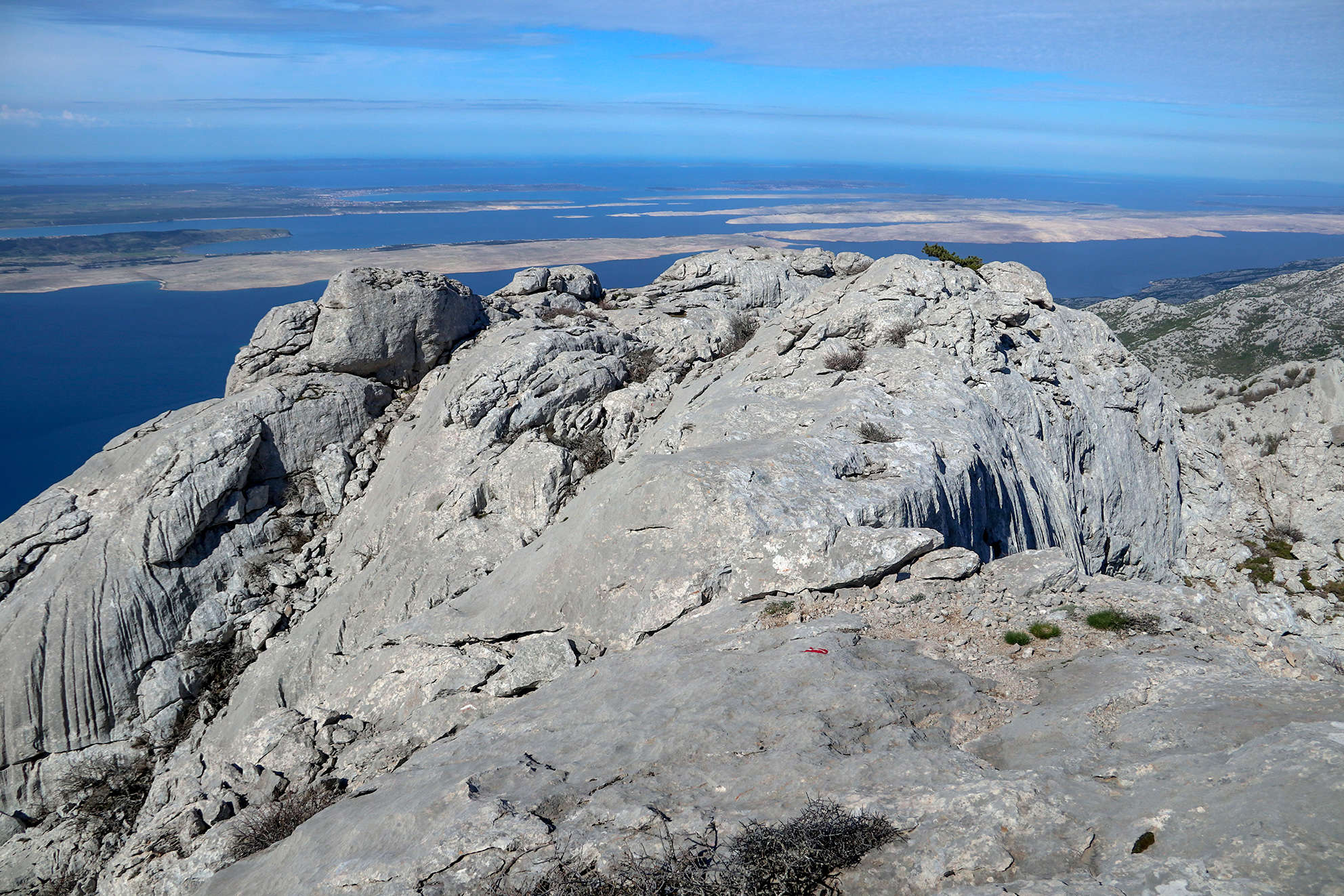 Day 6: Biking to Plavno and Čikola
You haven't been to a secluded area until you've cycled to Plavno, a village on the Croatian-Bosnian border. From fun singletracks and shadowy dirt roads to hilly flow sections and romantic grass rides by the river—this route has it all. You'll also get a chance to dive into a small, but very deep lake Pećine. The route then guides you through some Croatian history towards the historical city of Knin, and then to the canyon of the river Čikola. Albeit short, it's a technical path, which will challenge those afraid of heights and make the adrenaline rush. The horizontal via ferrata section is a fun scramble in the canyon and even though it is sometimes dry, it's still a prime example of what a whirlpool bottom looks like.
Biking: 4 hours
Walking: 1 hour
Meals: Breakfast
Accommodation: Hotel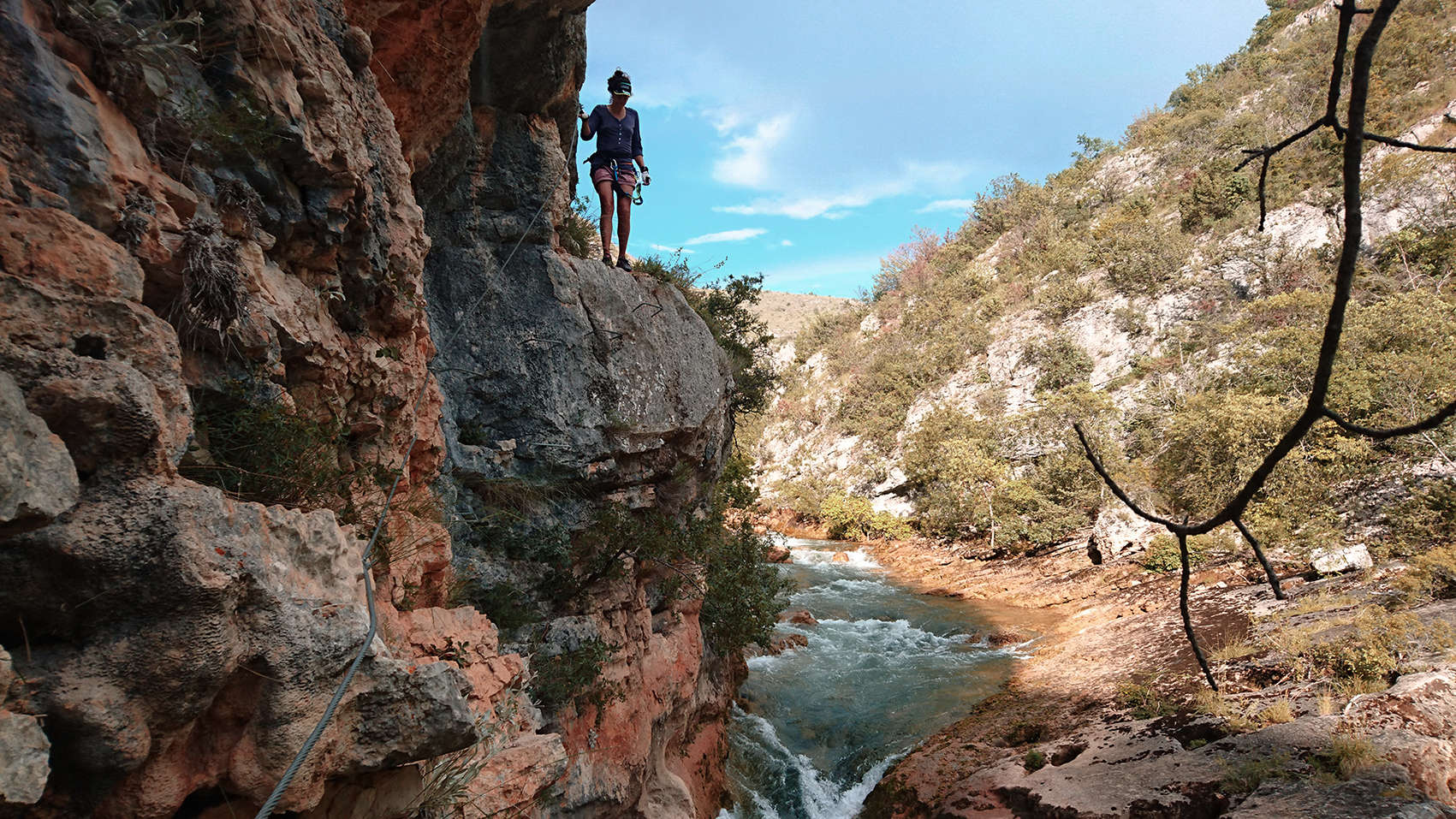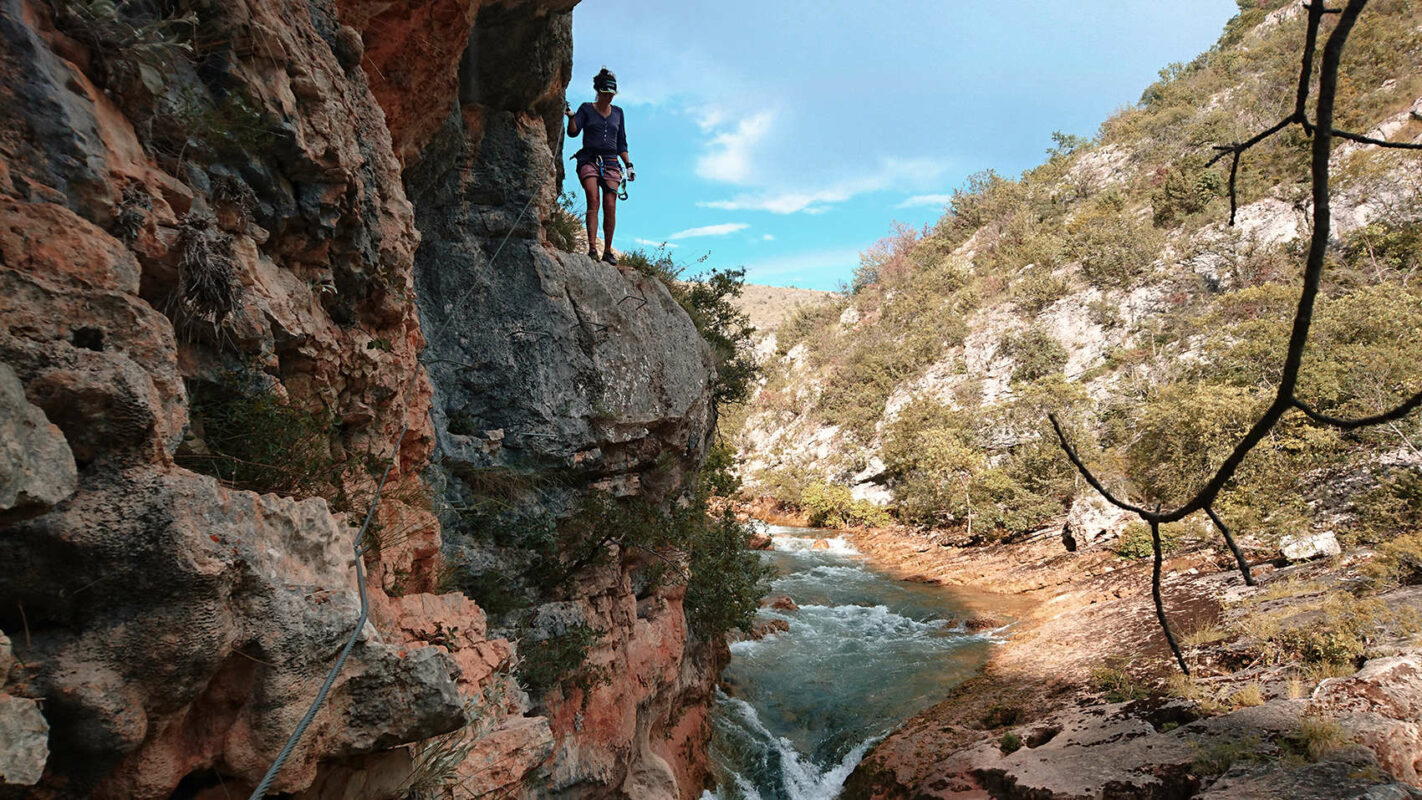 Day 7: Departure
Your adventure has come to an end, but there's always more to explore in Croatia, just ask your guides for tips! However, if you're wiped and ready to head back home, be prepared for the post-adventure blues to hit you hard like no other.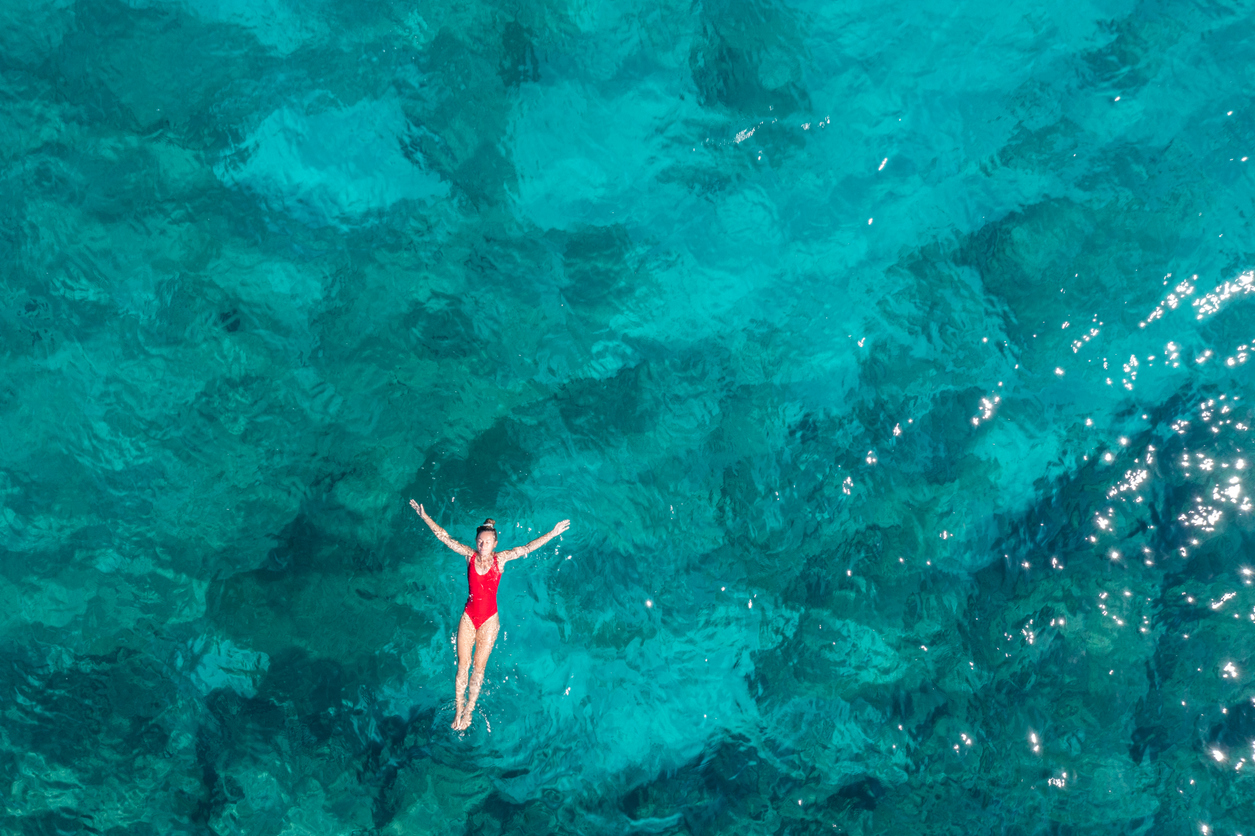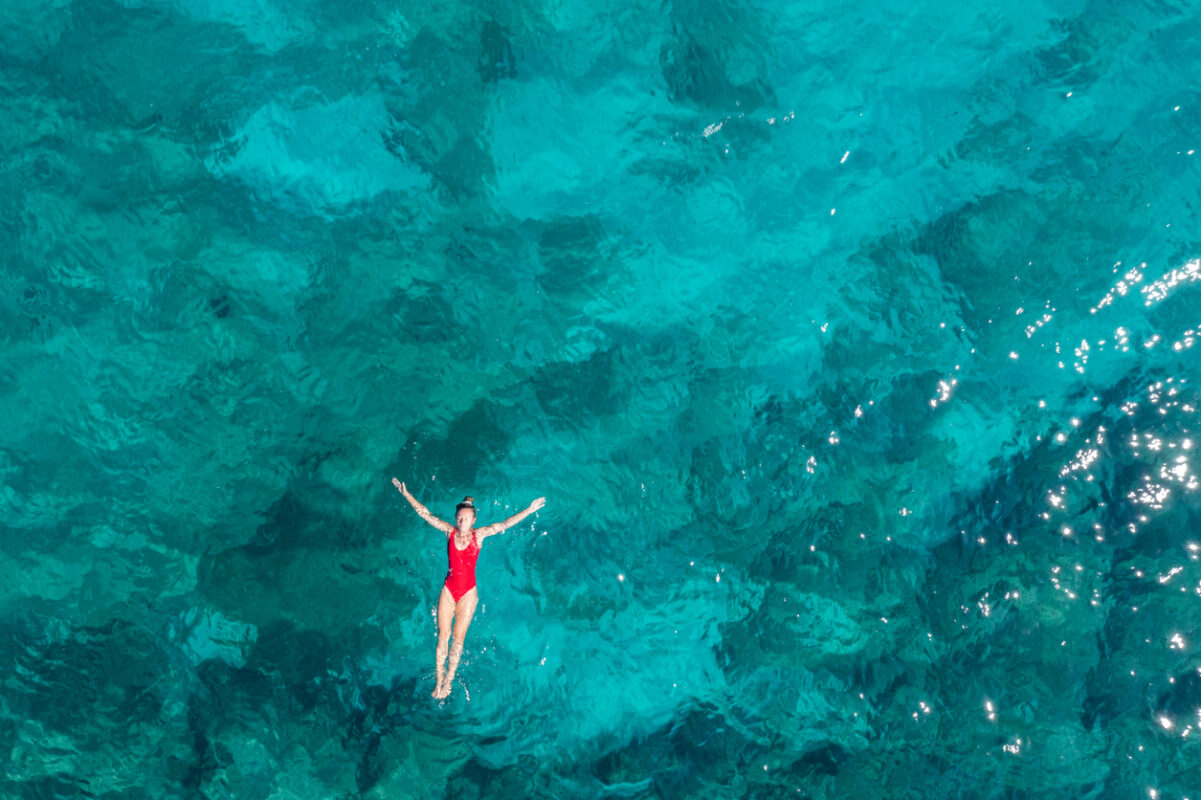 Meet your guides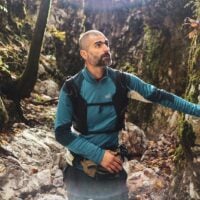 Igor Dorotić
Igor Dorotić was born to create adventures and has officially been doing so since 2...
View details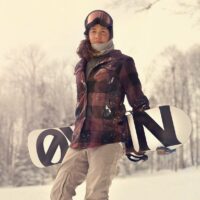 Ana Rumiha
Ana Rumiha has been a professional freestyle snowboarder for most of her life, but ...
View details
Things to know
Covid measures in Croatia
57hours is committed to providing safe outdoor adventure experiences. We require all guides using our platform to have a COVID-19 safety plan and to make the details of that plan accessible to travelers. In most cases, group sizes will be reduced, guides will avoid overcrowded locations, and other safety measures will be met depending on the location and activity.
We also expect clients to respect local regulations and take measures to protect themselves, guides and the communities they're travelling to. For more information on COVID-19 measures in Croatia, please refer to the Croatia's COVID-19 and Travel Info.
Please contact us if you have any questions or require further information. We are happy to provide you with the most up-to-date information!
What's included?
What you get on this adventure:
An experienced MTB guide with extensive local knowledge of the area
Transportation to and from the Zadar airport
Seven nights in minimum 3-star accommodation
Meals as indicated in the itinerary
Transportation during the tour
Bike rental
Kayak rental
All entrance fees and tickets during the tour
What's not included:
Transportation prior to and after the trip
Meals not specified above
Personal equipment
Snacks and beverages
Trip and medical insurance
How fit do I need to be?
The guided hike, bike, and kayak tour in the Croatian Dinarides is for intermediate hikers and bikers with above average fitness and riding abilities. You need to be able to hike for several hours a day while carrying a light daypack. You can expect between four and eight hours of hiking and biking every day. The terrain can be challenging and the temperatures quite high. On occasion, you might have to do some scrambling, but there are always easier ways of getting around the difficult parts of the trail. That being said, if you are looking for an adventure and feel up to the challenge, you'll be rewarded immensely.
What if I've never mountain hiked, biked, or kayaked before?
For this tour in the Croatian Dinarides, you should have prior biking and hiking experience. A guide will further explain the different mountain bike techniques and body positions to get you feeling comfortable on the trail. This tour is perfect for intermediate to advanced riders and hikers with previous experience with multi-day tours. Regarding kayaking, no previous experience is necessary. Expect your core and leg muscles to ache the next day—in a good way, though.
What about required equipment?
Here's what you'll need:
Personal hiking gear
Backpack for daily tours, climbs, and hikes
Wind and waterproof jacket with hood
Warm pullover or fleece jacket
A pair of long pants and a pair of shorts
Spare clothes for free time
Plenty of water, water bottle or hydration bladder
Hiking boots or shoes
Bathing suit for kayaking and beaches
Synthetic t-shirt with UV protection for kayaking and hiking
Water sandals
Beach towel, sandals, or flip flops
Sunhat and sunglasses
Hiking poles — optional (but recommended)
Headlamp
Pocket knife
Toiletries (sunscreen, hand sanitizer, bug spray, toilet paper, etc.)
Bike shorts and gloves — optional (but recommended)
Camera — optional (but recommended)
Dress comfortably and for the weather in clothes you can move in. We suggest bringing clothing appropriate for the season. Layers are best and don't wear jeans.
Group sizes and age requirements
Group sizes and prices:
The group size for these tours are usually between 4 to 8 people with two guides.
The tour needs at least 4 people to operature. Once 4 people pay a 30% deposit, the trip will be confirmed and you can start booking your flights to Croatia.
Cost is per person and it does not decrease as the group grows.
If you wish to stay solo at the hotel, you can have your own room for an additional fee. Contact us prior to booking to make arrangements.
Min. age requirements:
If you are older than 18, you're good to go.
Minors younger than 18 may be permitted to join the tour on a case-by-case basis, but must be in presence of a parent or legal guardian.
If your group has minors under the age of 18, contact us prior to booking to make arrangements.
Getting there and meeting location
To get to your adventure in the Croatian Dinarides, you can fly into Zadar Airport in Croatia. Your guides will come and pick you up from the Zadar airport, and also drop you off at the end of the trip. You can also fly into Zagreb Airport or Rijeka Airport.
If you're not flying in, once you and your guide agree on the details of your itinerary, your guide will suggest the best place to meet.
What about bad weather?
Croatia is known for its pleasant climate, but you should nevertheless be prepared with the right gear, especially in the mountains. It's very hot and sunny during the summer, but short thunderstorms can always happen. Rest assured, your guide will know the correct course of action if the weather throws a curveball!
Deposit and cancellation policy
A 30% deposit to secure your place is due upon booking. Once the trip is confirmed by the guide, the cancellation policy stated below applies, and deposits are no longer refundable. The remaining 70% of the amount is paid the latest 2 months (60 days) prior to the departure. For last minute bookings, you'll have to pay the full price right away.
You'll be connected to your guide right after booking the trip, and you can talk to him about the details of the itinerary. The trip date will be confirmed when the minimum group size (4 clients) is reached. If that minimum is not reached, the guide can cancel the trip at the latest 2 months before the trip departure.
In case you need to cancel the trip, the following cancellation costs would be incurred:
100% of the price of the trip is refundable before the group is guaranteed
70% of the price is refundable if canceled 59 days or more before the departure, once the trip has been confirmed
50% of the tour price is refundable if canceled 30-59 days before the departure
25% of the tour price if refundable if canceled 16-29 days before the departure
If you cancel the booking 15 days or less prior to the departure date, the trip is non-refundable.