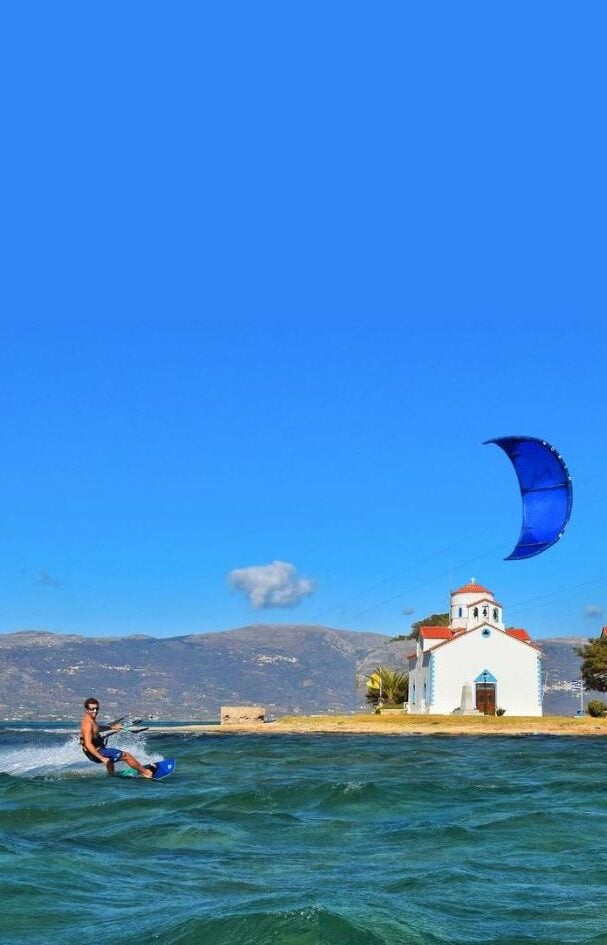 Sail and Kitesurf along the Mediterranean
Once the bustling cradle of ancient civilizations who crisscrossed the seas in search of spices, precious metals, or distant lands, today the Mediterranean is an oasis of tranquility whose sun-drenched beaches and turquoise-tinted waters spell paradise for a new breed of seafarers.
Kitesurfers, welcome to Italy and Greece! Hop aboard a sleek sailboat and join a weeklong camp to learn about route planning, anchoring, mooring, then master new tricks such as toe sides, rolls, kiteloops and more. With expert guidance and the beautiful coasts of Sardinia and the Cyclades, the winds are always in your favor!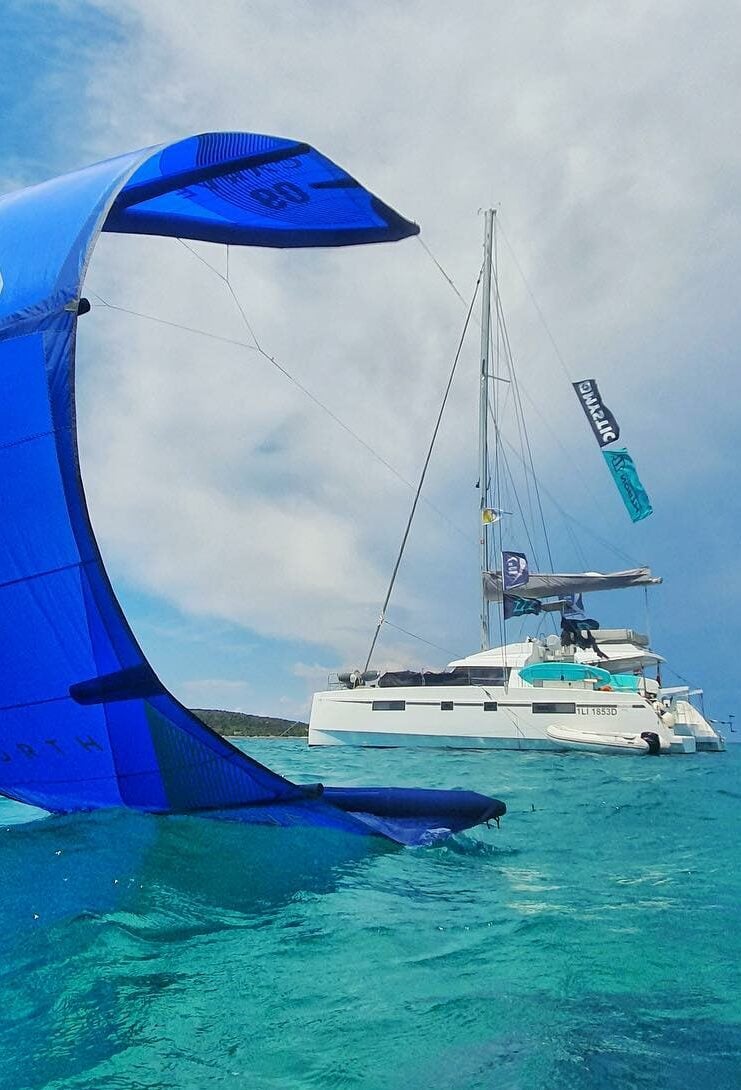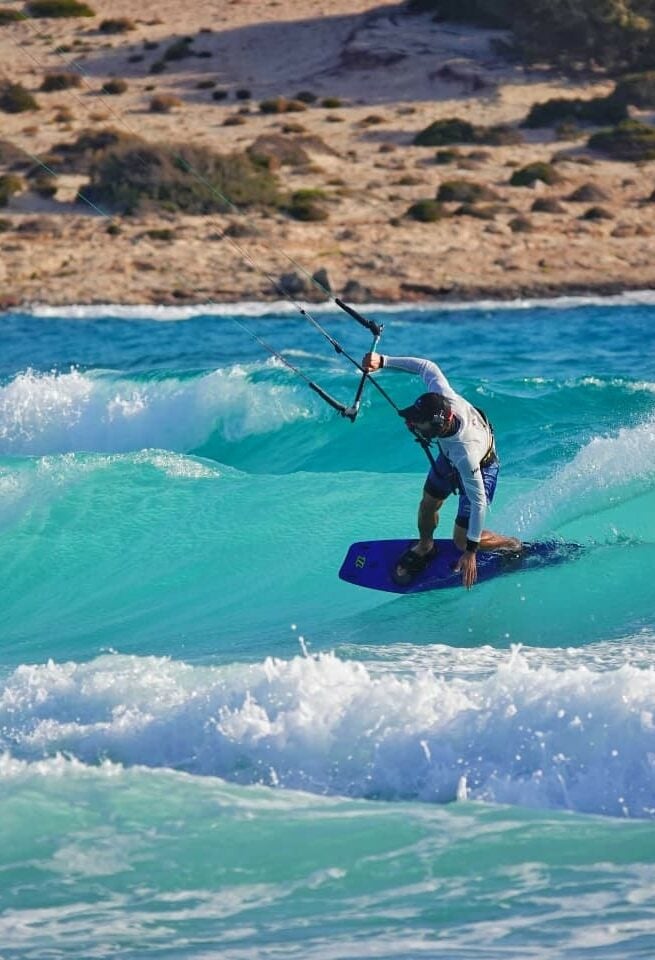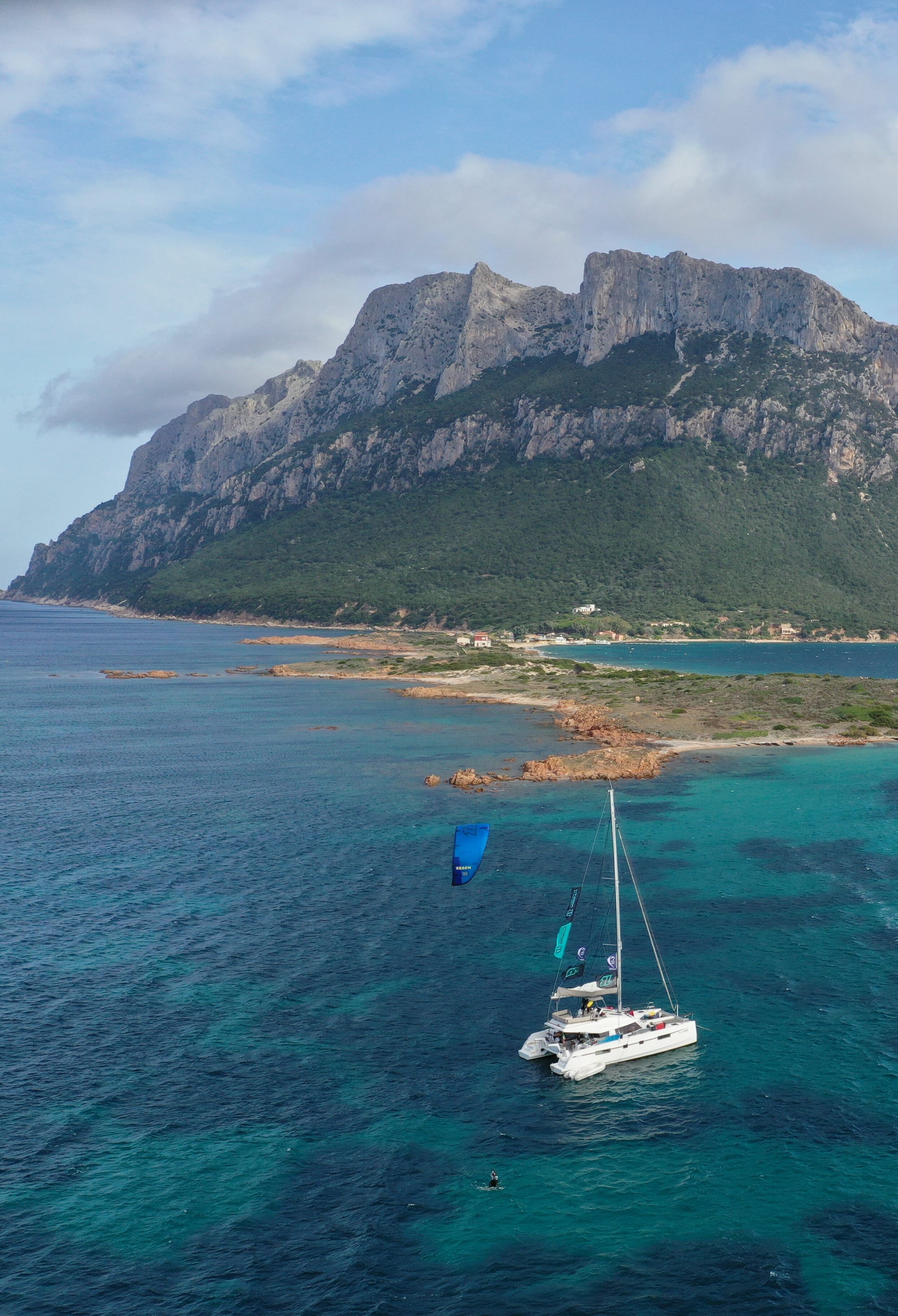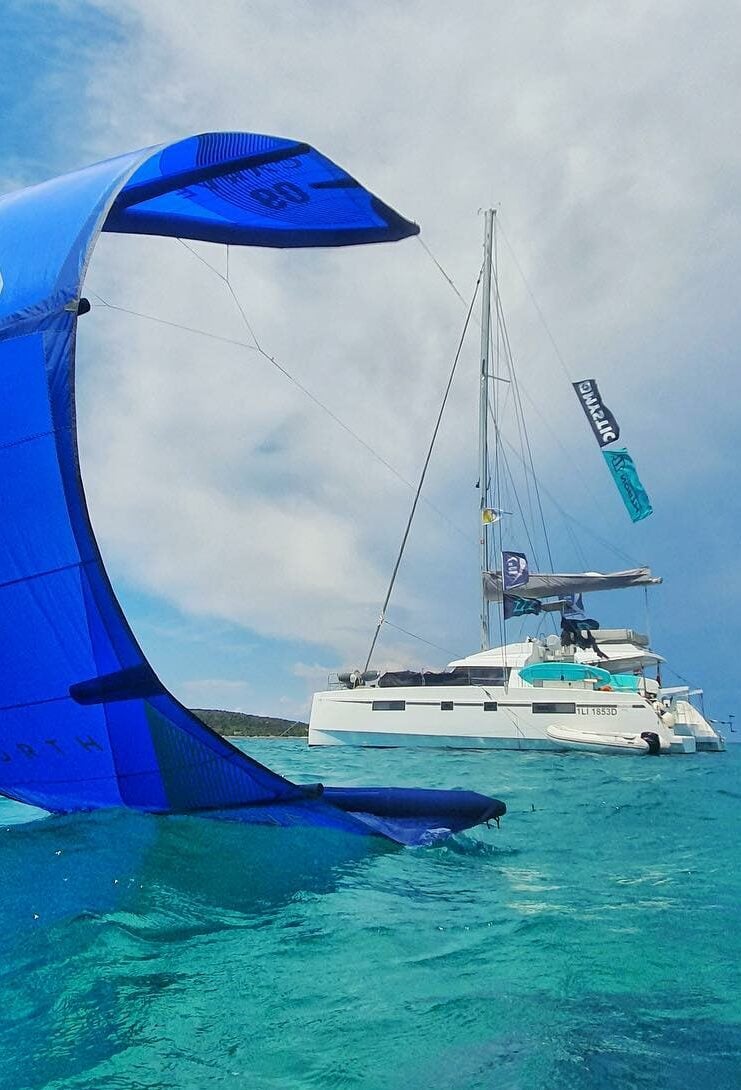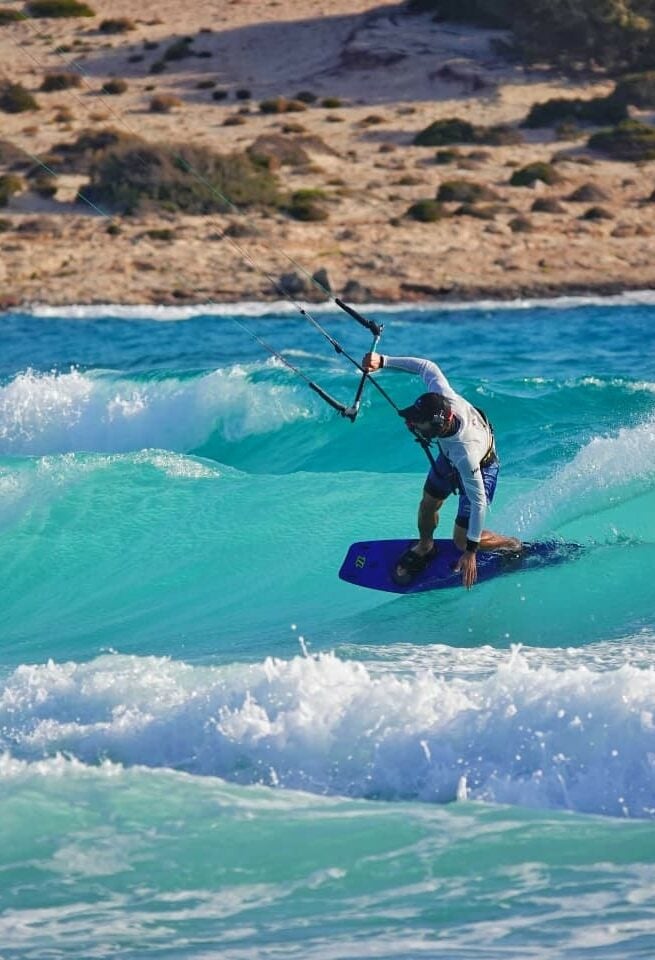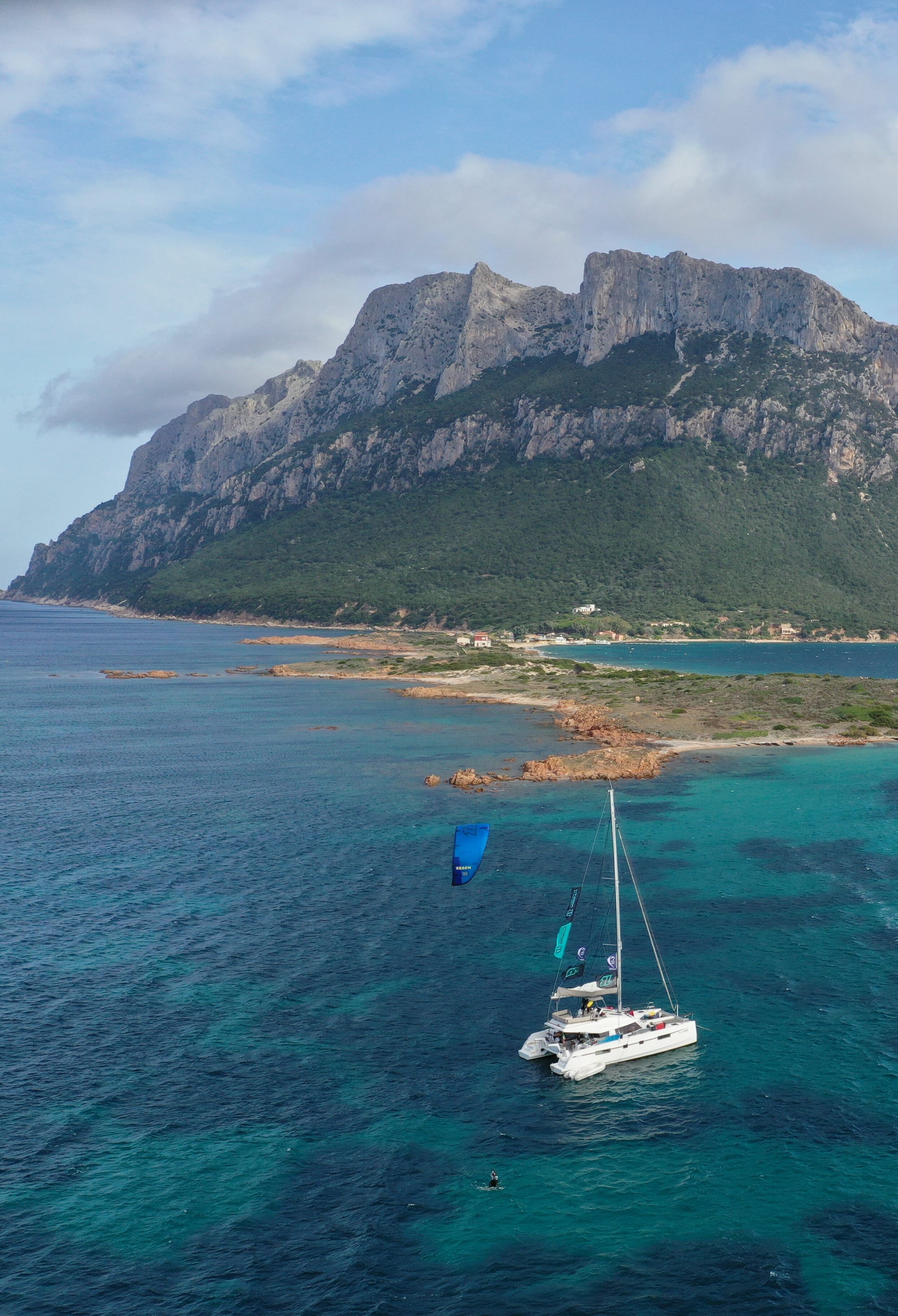 Harness the wind in the shimmering heart of Europe
Choose your dream destination for this wind-powered adventure! Will it be Sardinia, the second largest island in the Mediterranean and home to fabulous secluded bays, or the Cyclades, a historic Greek archipelago that consists of over 200 islands floating in the sparkling Aegean Sea?
Your homebase will be a cozy catamaran designed for comfort and maneuverability to make your stay as smooth as possible. Aboard a sailboat, you'll get to avoid crowds, access secluded surfing spots, and chase the best wind with remarkable ease.
SAIL & KITE IN PARADISE
CLEAR TURQUOISE WATERS
PRISTINE SANDY BEACHES
LUXURIOUS SAILBOAT
LEARN WITH DRONE FOOTAGE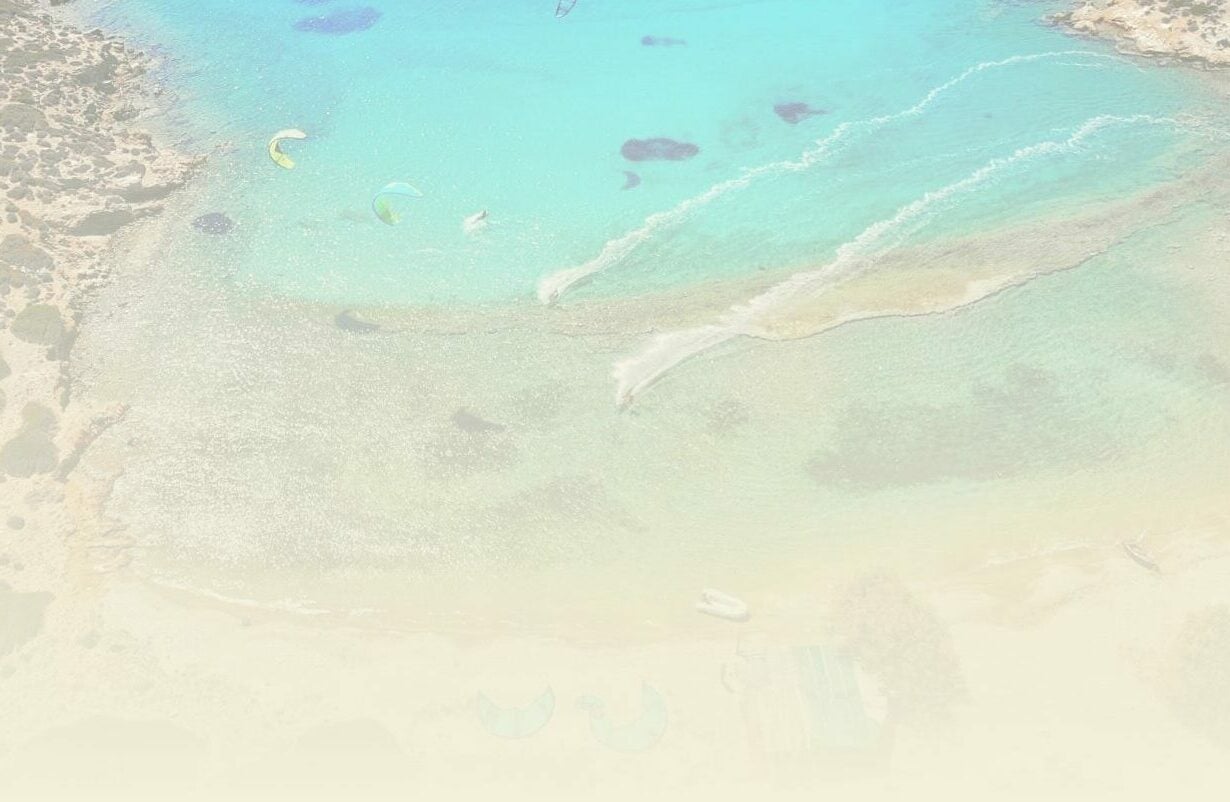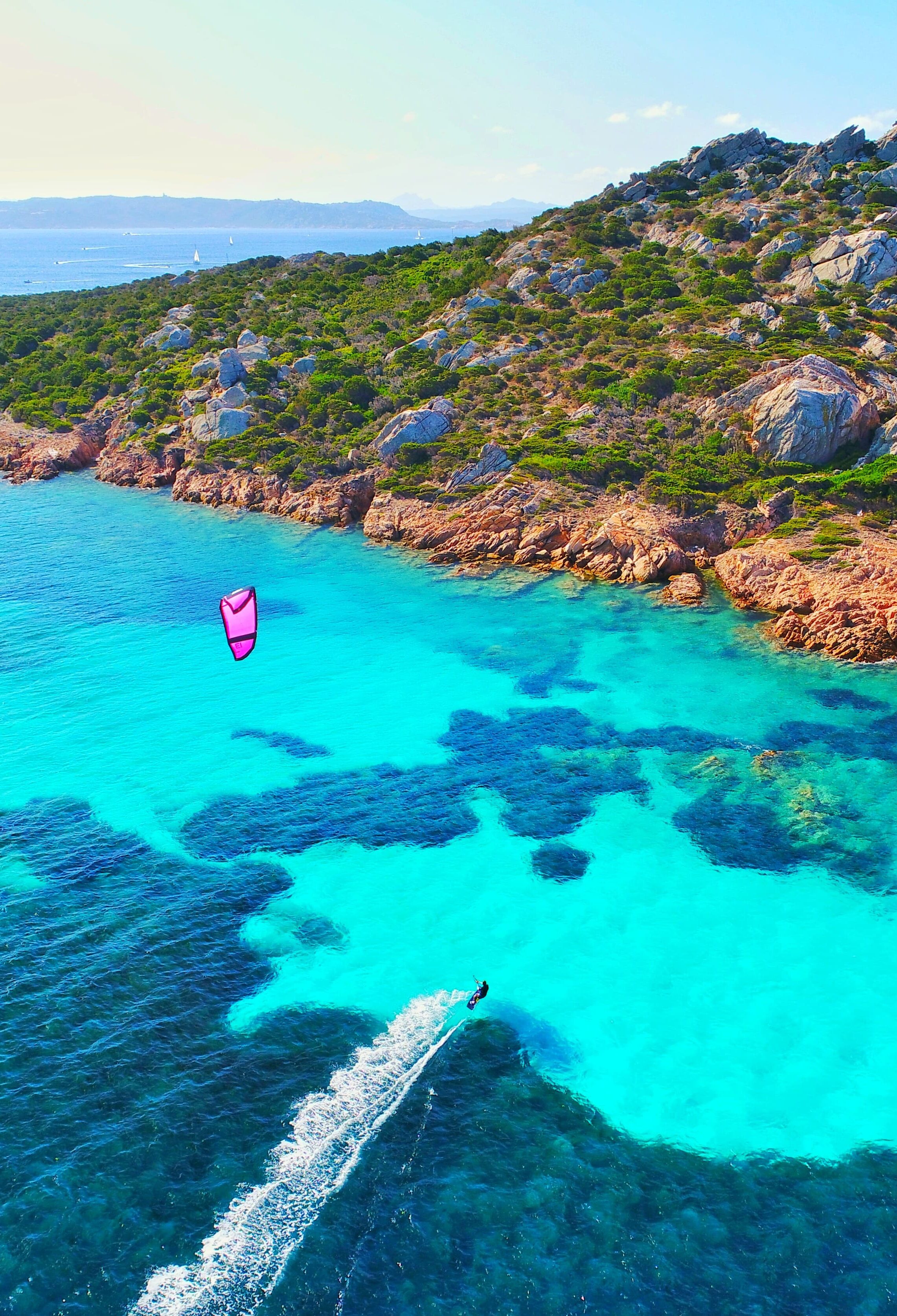 Sail and kite in sunny Sardinia
WIND, WATER, AND SUN — THE RECIPE FOR GREATNESS
With an indented coastline stretching over 1800 km (1120 miles), Sardinia boasts a curved landscape where thickets of scented oleander give way to rocky coves, golden beaches, and pristine waters made for surfing.
The reliable mistral is the dominant wind in the area, blowing from the northwest. When there's no mistral, eastern and southeastern winds open up other beautiful spots for kitesurfing. and some more popular areas like the world-famous Porto Pollo on Sardinia's north coast, the La Maddalena area, the Strait of Bonifacio, and many others.
Cruise the colorful Cyclades coastline
Enter the mellow land of meltemi
One of Europe's most beloved holiday destinations, the Cyclades are renowned for their soft white sand, white-and-blue architecture, and supreme hospitality. Their name comes from over 200 islands that form a circle around the sacred island of Delos, the birthplace of Olympian gods.
Sail around this serene corner of the Mediterranean and let the northwestern meltemi winds blow your mind. Throughout this weeklong sailing and kitesurfing adventure, you'll visit the islands of Paros, Antiparos, Mykonos, Milos, and many other extraordinary places.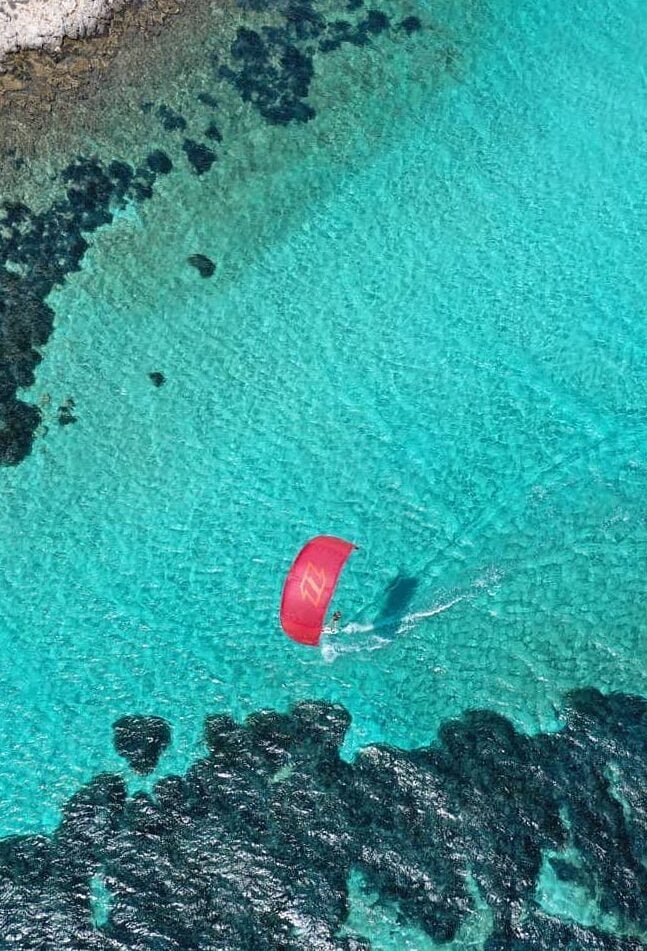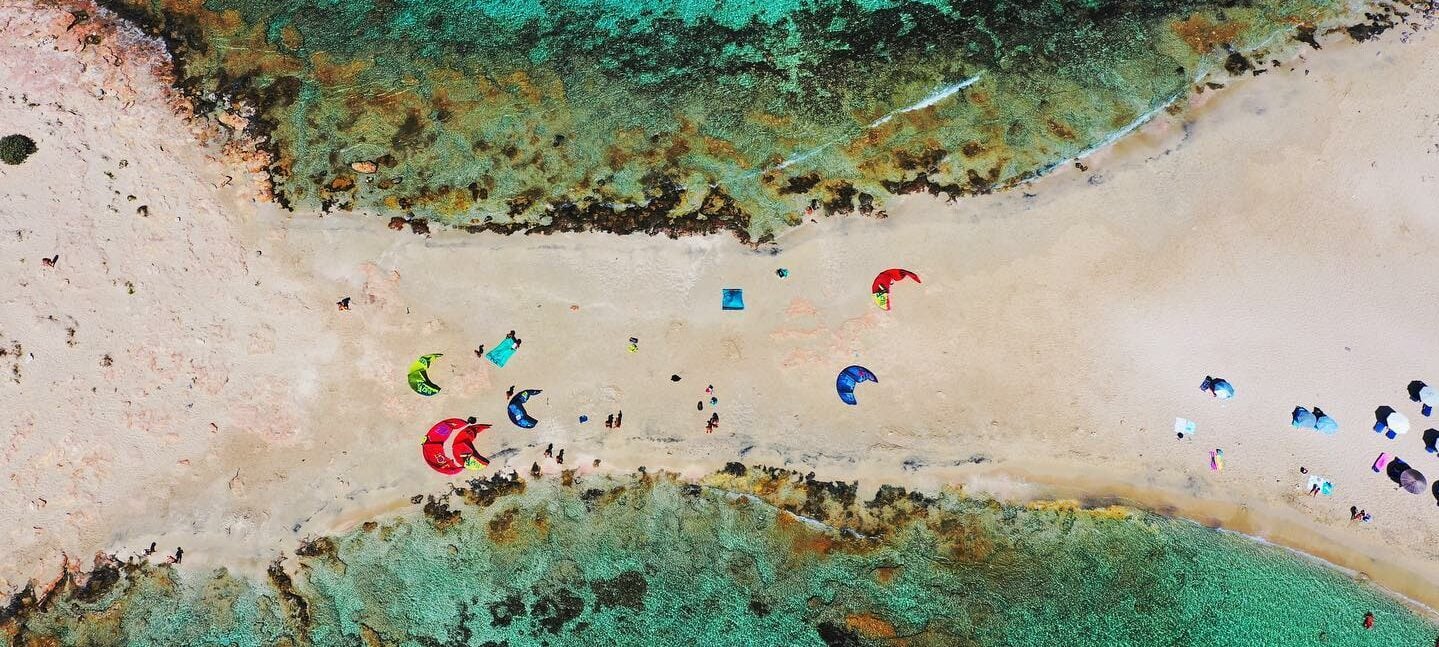 Find the best wind sailing on leisurely catamarans
Nothing elevates a kitesurfing adventure in the Mediterranean like a good sailboat! The joy and flexibility of gliding from marina to marina and finding new surfing spots is a luxury that will melt away your cares.
If you're sailing around Sardinia, you'll be staying on the 14-meter Nautitech 46 Fly, while the 15.5-meter Lagoon 500 Mystique will be your homebase in the Cyclades islands.
Both sailboats are equipped with single and double cabins, toilets with showers, a yacht tender, and a fly bridge.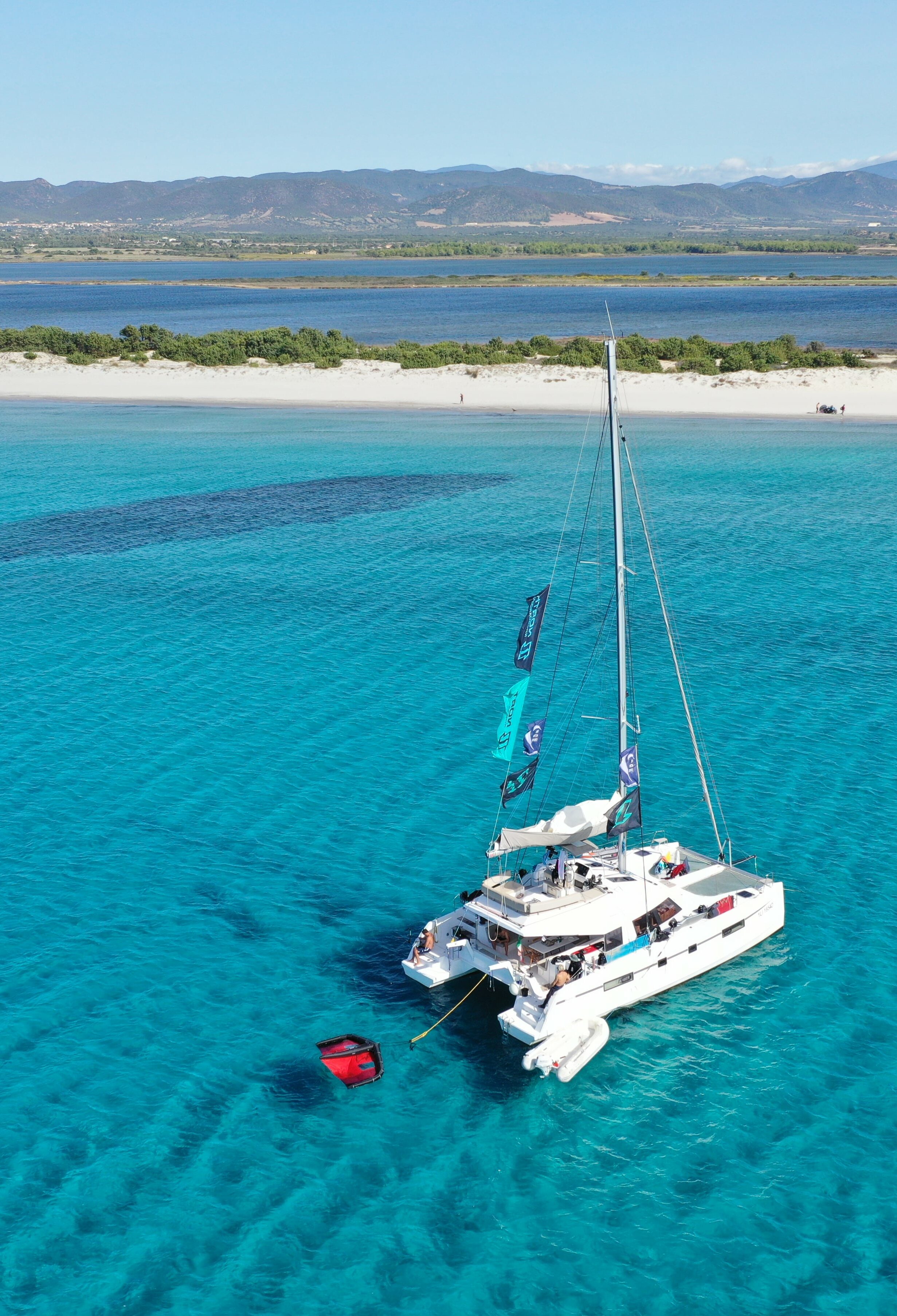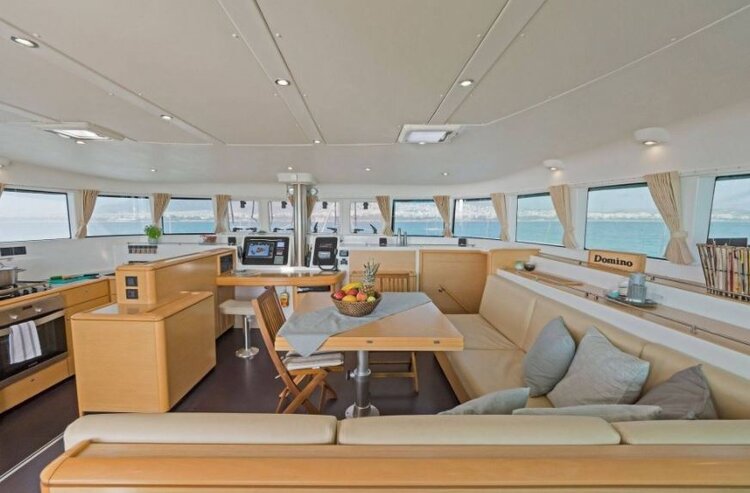 Not even windless days can foil your plans
Even with a catamaran that helps you reach the best spots, there's no guarantee that every day will have the ideal conditions for kitesurfing. But less wind doesn't have to mean less fun!
Instead of mowing the lawn with your kite, join your guides for Foil Surfing 101 and try out the relatively new watersport designed for flat water and light wind. Hydrofoil gives you insanely efficient movement through the water—whether in light or gusty wind!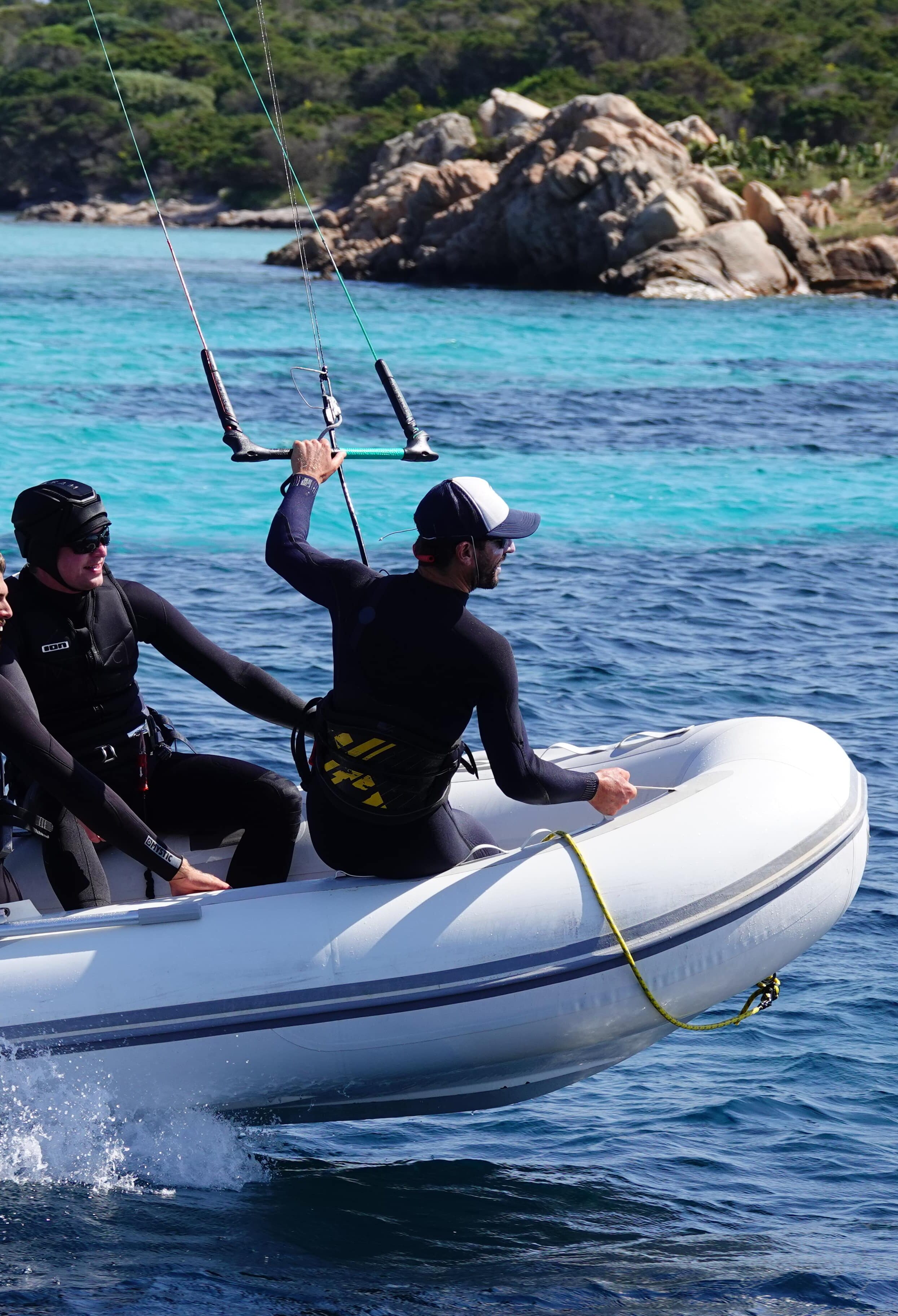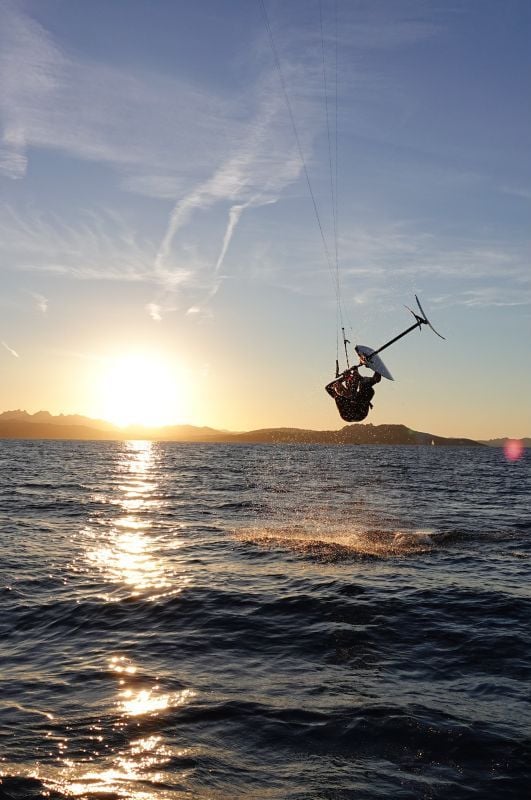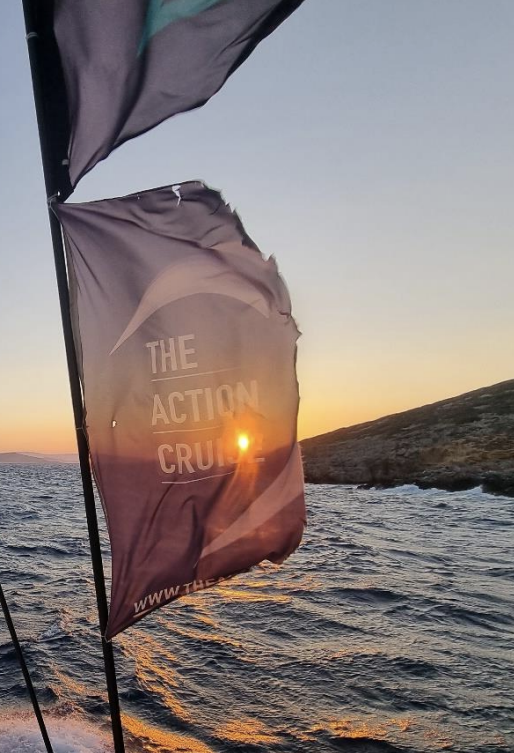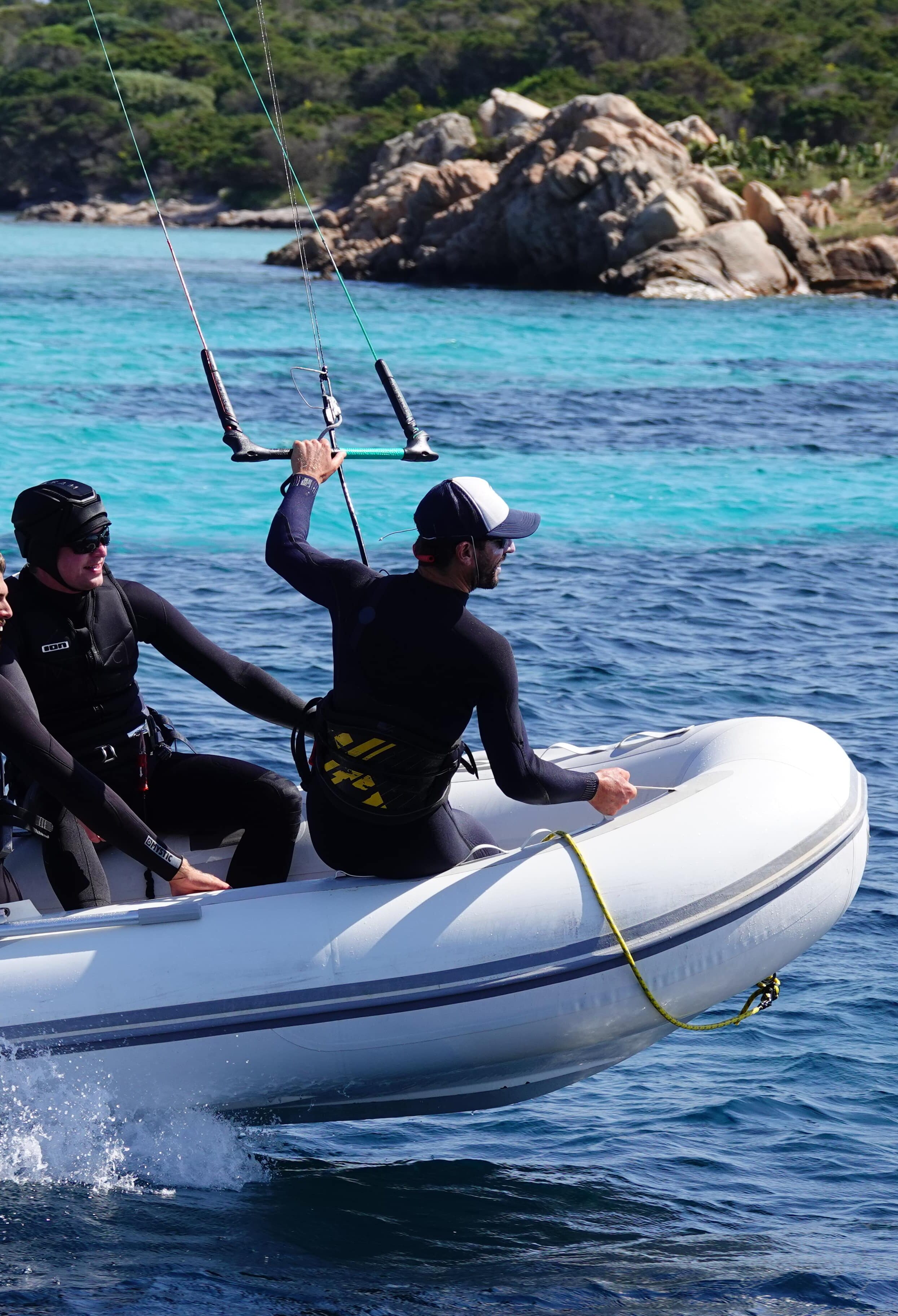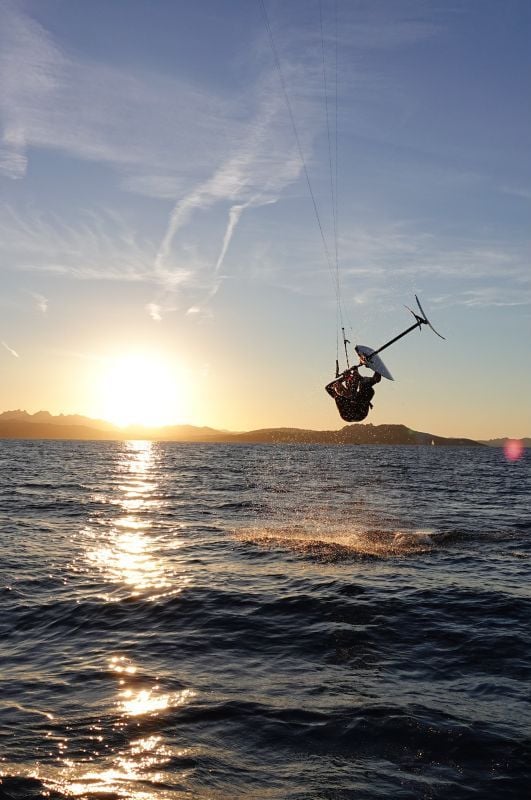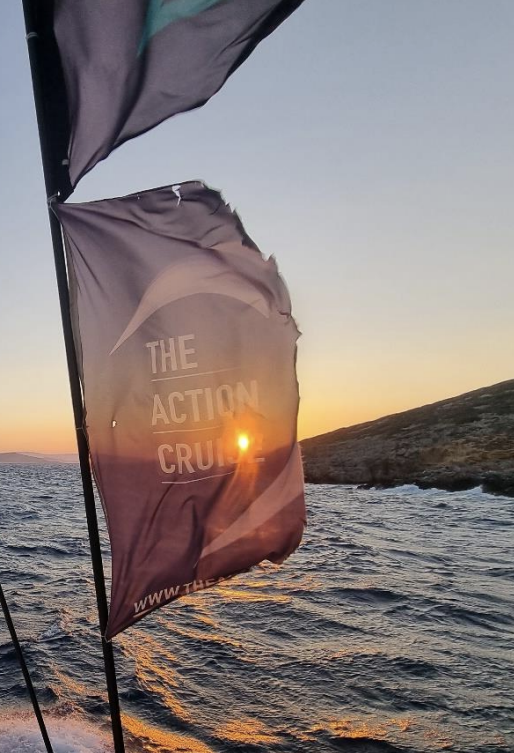 Meet your guides
The Action Cruise organizes various kite and sail camps in unconventional and hidden spots around the globe. They teach their clients IKO safety procedures and basics of sailing navigation, as well as how to kite through open sea passages. In order to maximize the kiting activity and safety on board, their clients are usually accompanied by three crew members.
Federico decided to follow his passion for sailing, kiting, and traveling. He's been sailing ever since he was a kid and has been an IKO Kite Instructor for years. When he's not sailing, he likes to spend his time climbing, running, and freeride skiing in the Alps.
Davide has been passionate about the ocean since he was a child, which led him to get a degree in nautical science. He has a FIV Sailing Instructor certificate and is a kite assistant who's been teaching in Centro Velico Caprera-Sardegna for 5 years.
Jurgita is an IKO kite instructor who loves kiting, traveling, and sailing. When she's not on board, she loves to go wakeboarding and snowboarding.
Amazing crew, spectacular spots (wave/flat/no one else in the water, incredible colors), awesome atmosphere, great boat, great food.. it's such an experience. Great professionalism mixed with great people. It's a tightly-run ship, Fede and Giulio know what they're doing. I felt very safe kiting & sailing, including in rough sea. It's a great opportunity to improve your kiting skills in different set-ups. And I had so much fun. And I ate so well thanks to Jordane. I come out of the cruise reloaded for months. Recommend 100% !!!
Second year enjoying the Action cruise and my feedback is more than positive! Very professional crew, super chef on board, they make you feel at home and make a big effort to let you spend most of the time in the water kiting! They know beautiful and secret spot where is possible to kite alone! I will definitely recommend this experience! Thanks Fede, Giulio and Jordane for being always so kind with us!