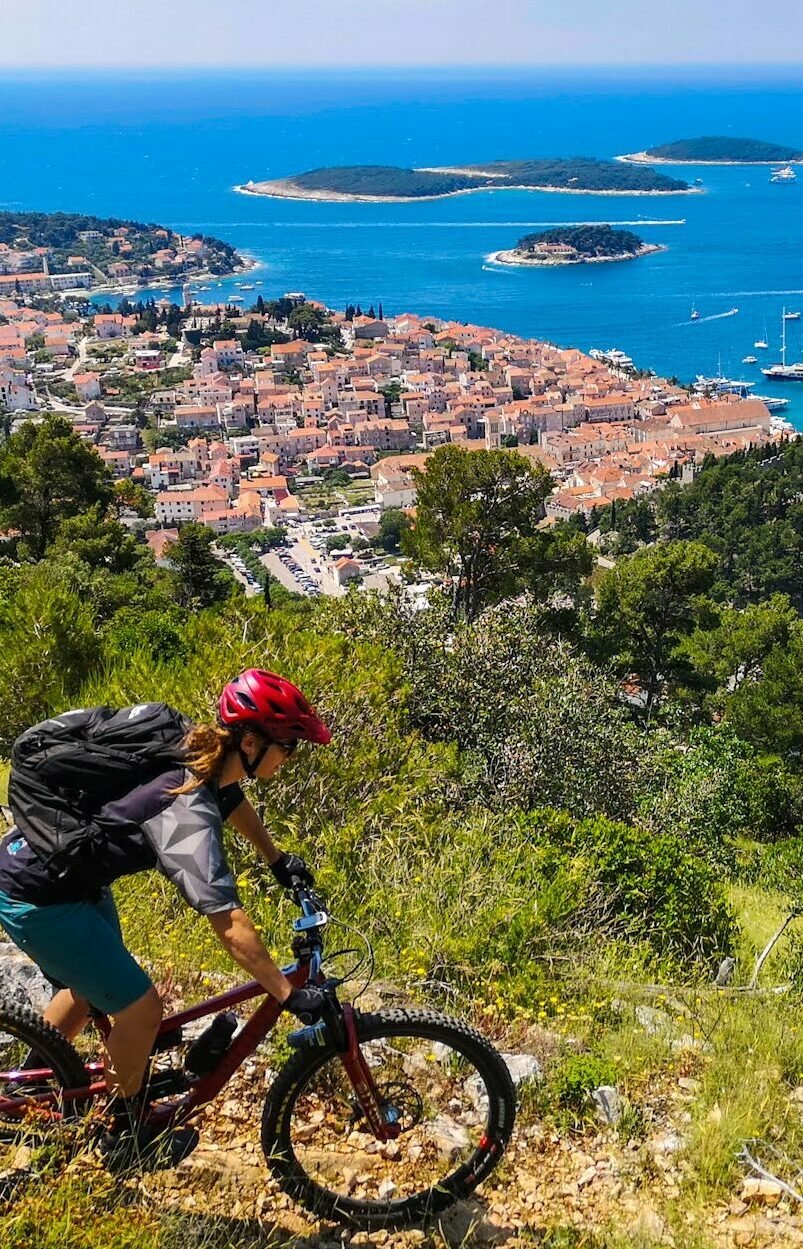 57hours Investors Summit in Croatia
Join us on an exclusive cruise, bike, hike, climb, dive and sail adventure for investors and friends. This is a rare opportunity to combine the outdoors with business networking in a single trip!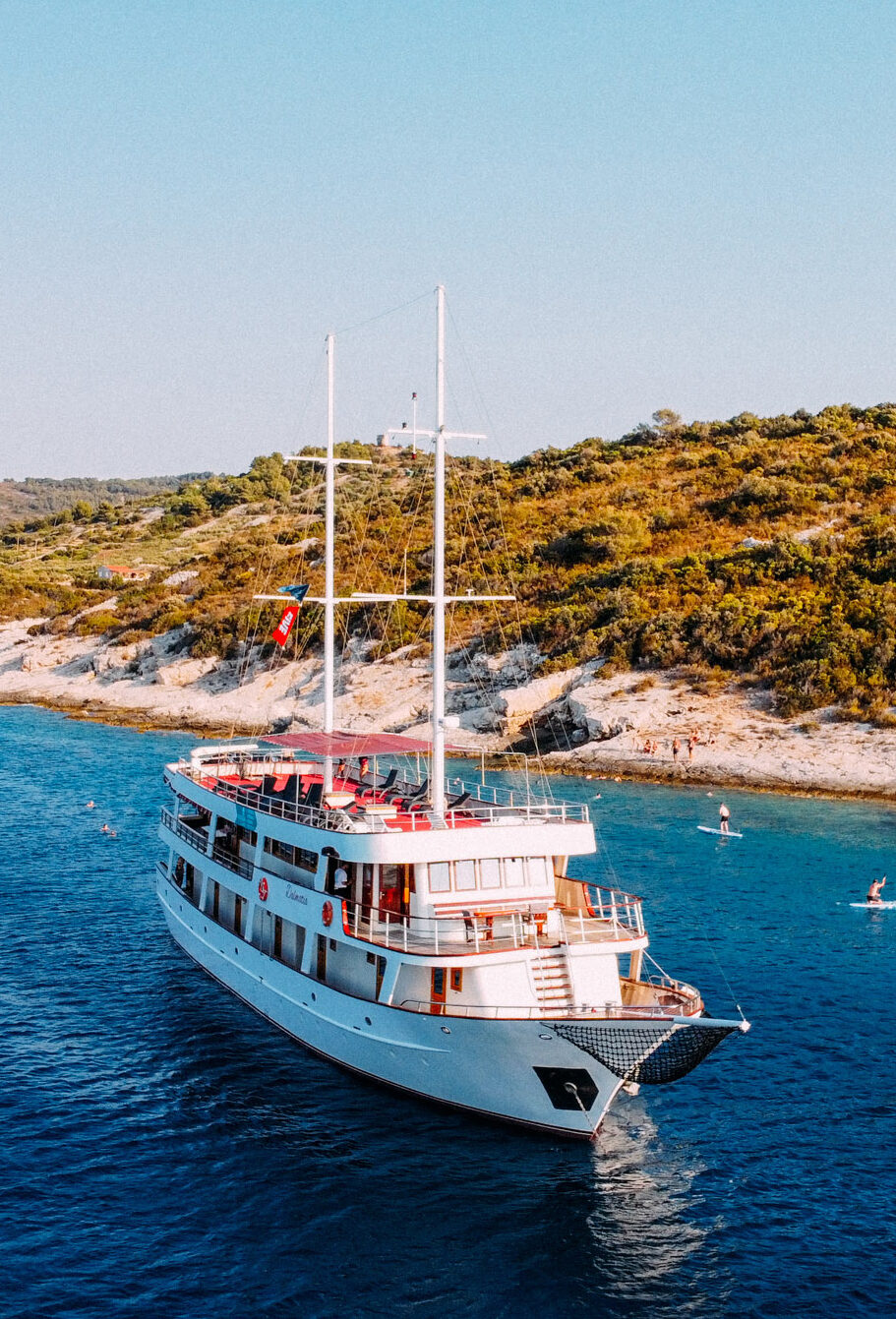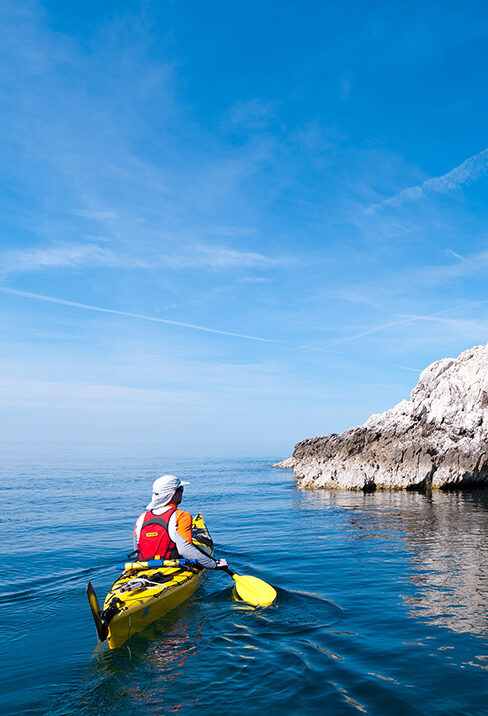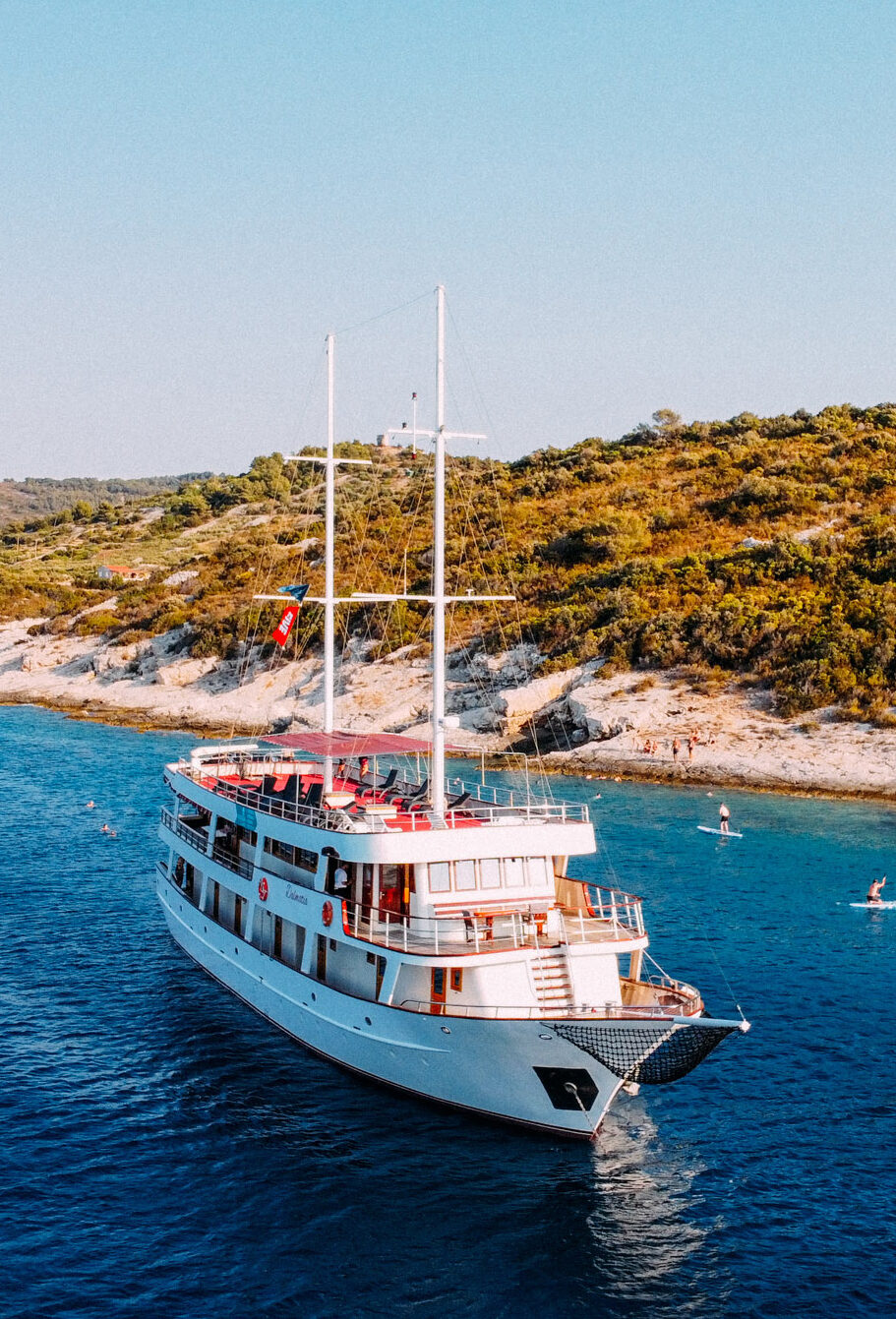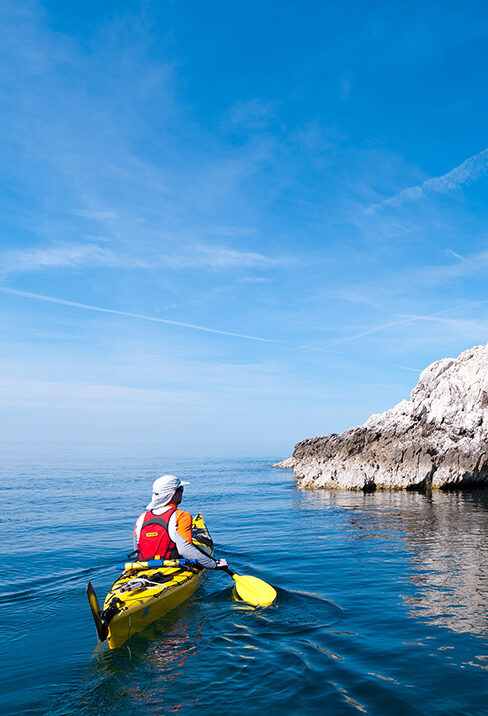 Network in the great outdoors
Did you know that there are 57 hours from 3:00 pm on Friday to midnight on Sunday? For years, we've been skipping out on work early, packing the car with gear, and driving off to climb, hike, ski, run or sail—returning tired, happy and fully recharged for the week to come. It's high time we give you a 57hours experience!
We hope you'll join us for a four-day cruise along the Croatian Coast as a celebration—from where we've started and where we're going—and to see what this world of guided outdoor adventures is all about.
27 Sept – 30 Sept 2022
40 ENTREPRENEURS
ISLAND HOPPING
ACTION-PACKED RETREAT
BEST LOCAL GUIDES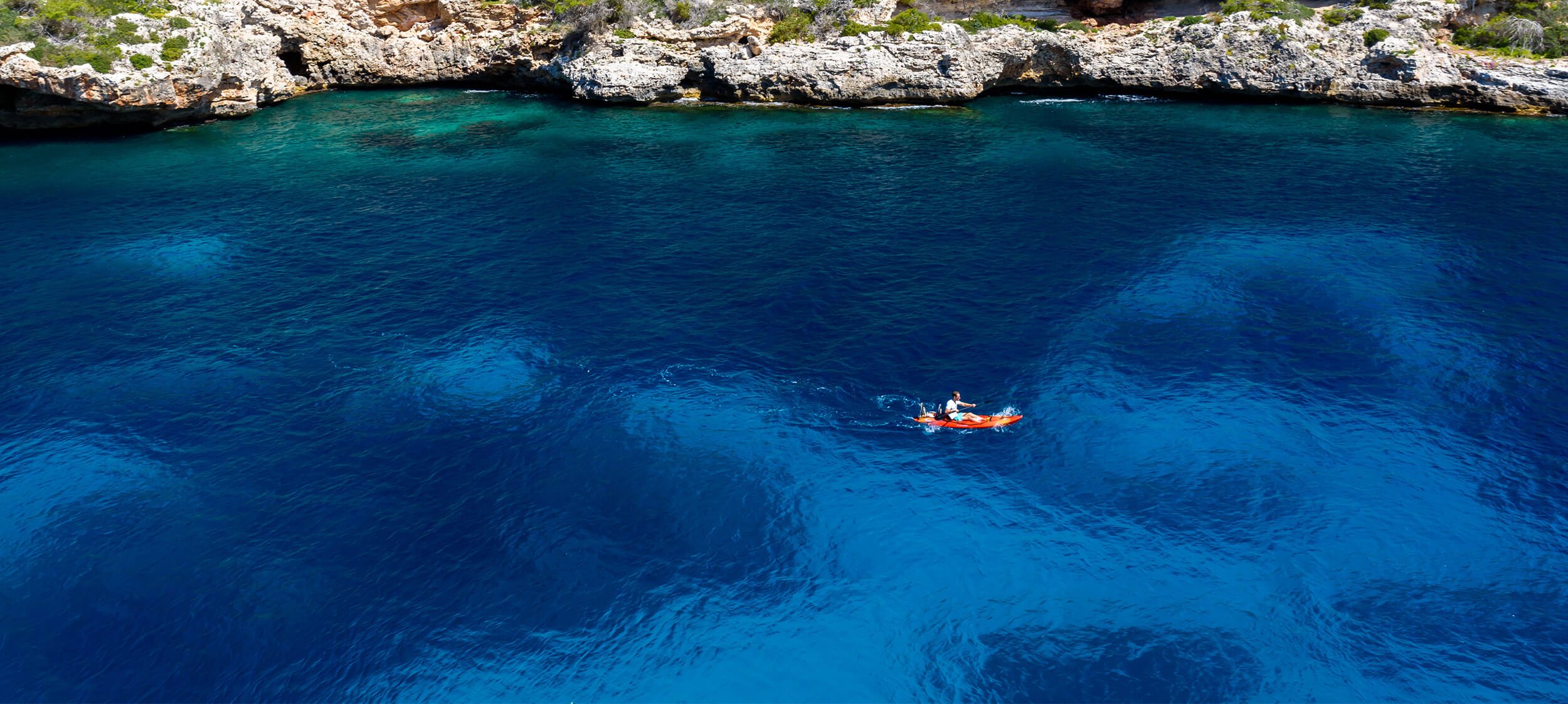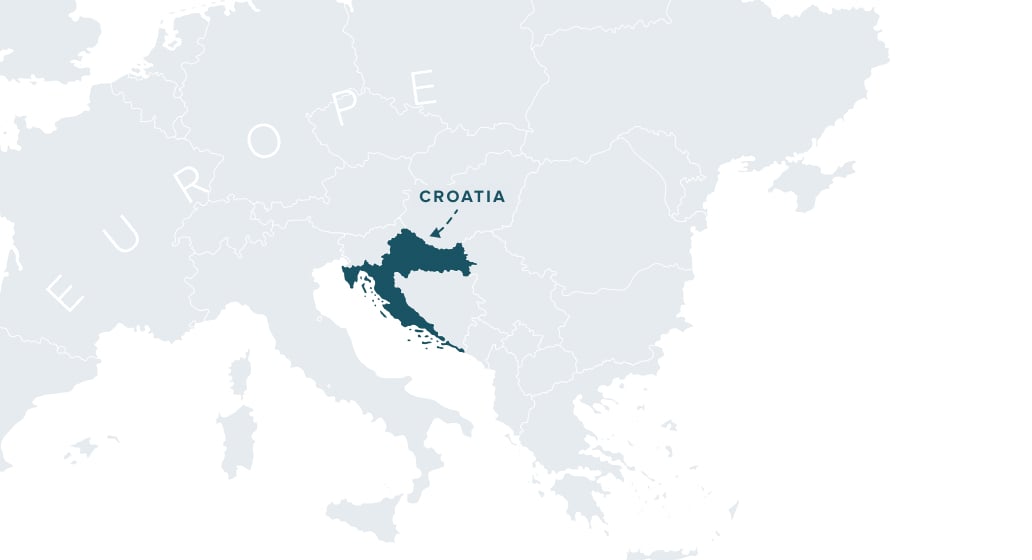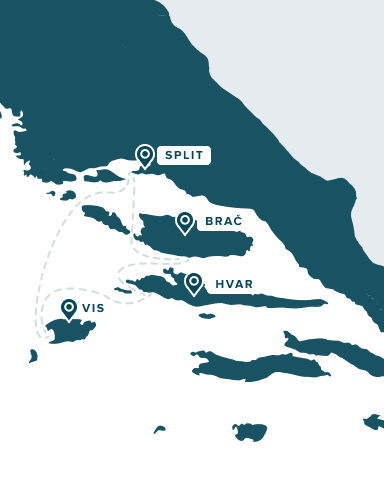 Adventuring wonders of Central Dalmatia
VIS
This Adriatic pearl is known for its rich history, wines, and the Blue Cave located just 5 nautical miles away. This cerulean natural wonder is created by the sunlight reflecting off of the white seabed and illuminating the mesmerizing water through the opening at the vault of the cave.
For years, this island served as one of the most important military bases in Yugoslavia. Explore the island's underground tunnels and hike to Tito's Cave where Tito was 'hiding' out and working from during World War II.
If you're not much of a history buff, go for a bike ride along the winding roads and dirt trails from Komiža to the town of Vis. Enjoy rapidly changing landscapes, breathe in the fresh sea air and and in the evening, meet your group at one of the most exclusive restaurants on the island.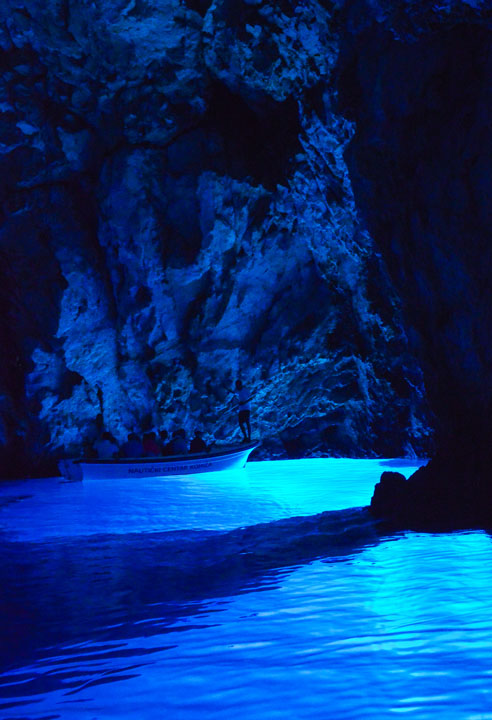 HVAR
Hvar is considered one of the most beautiful islands in the world and it is the place to be for all-around outdoor adventures!
If you're an MTB aficionado, ride the trail from the town of Hvar, through Brusje, Starigrad, Dol, Vrbonj, and Vrboska to Jelsa—a total of 40 km/ 25 miles.
If you want to spend the day at the sea, join a kayak tour around Pakleni Islands, a gorgeous archipelago of rocky islets. There will be enough time to swim, snorkel, or simply soak up the sun.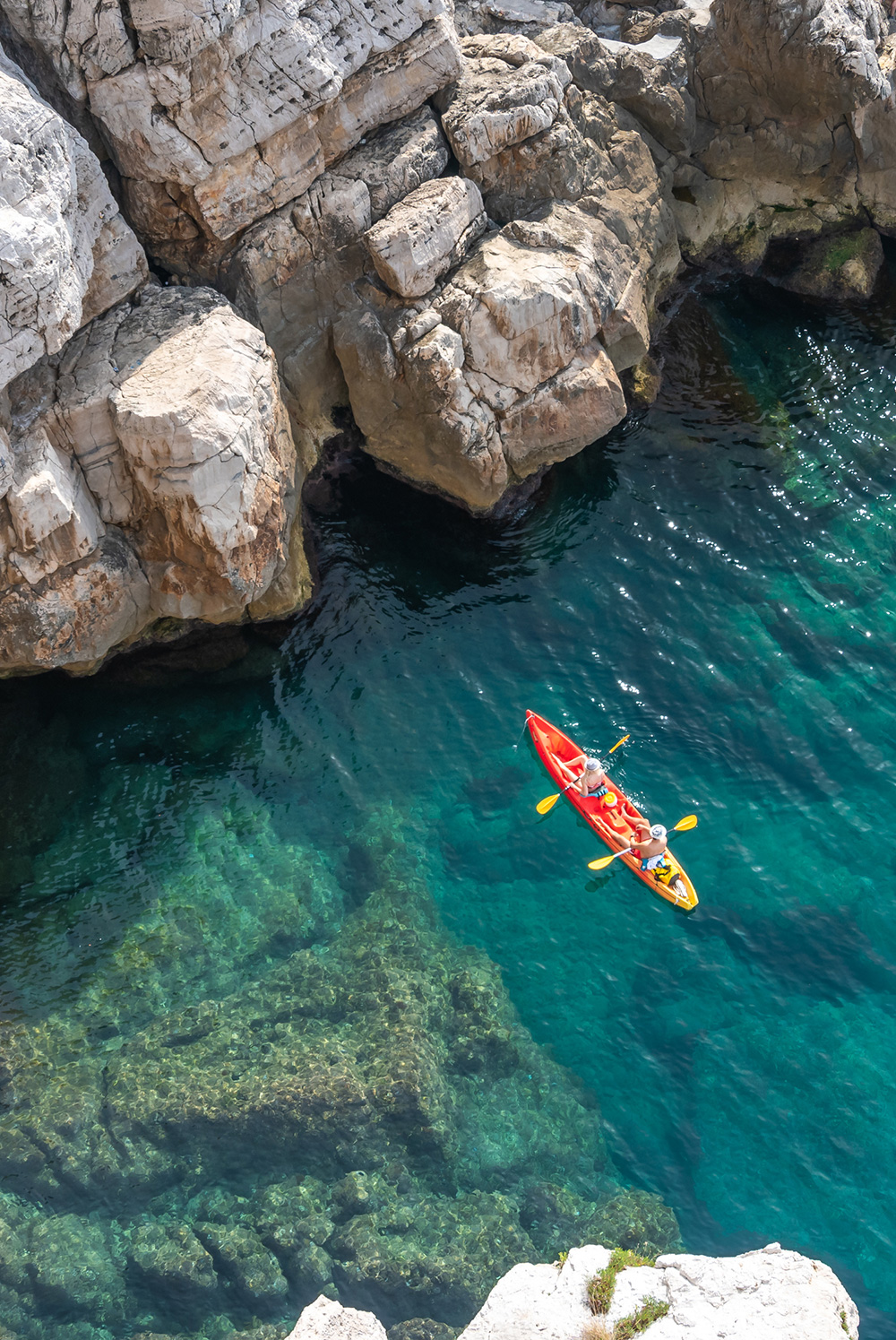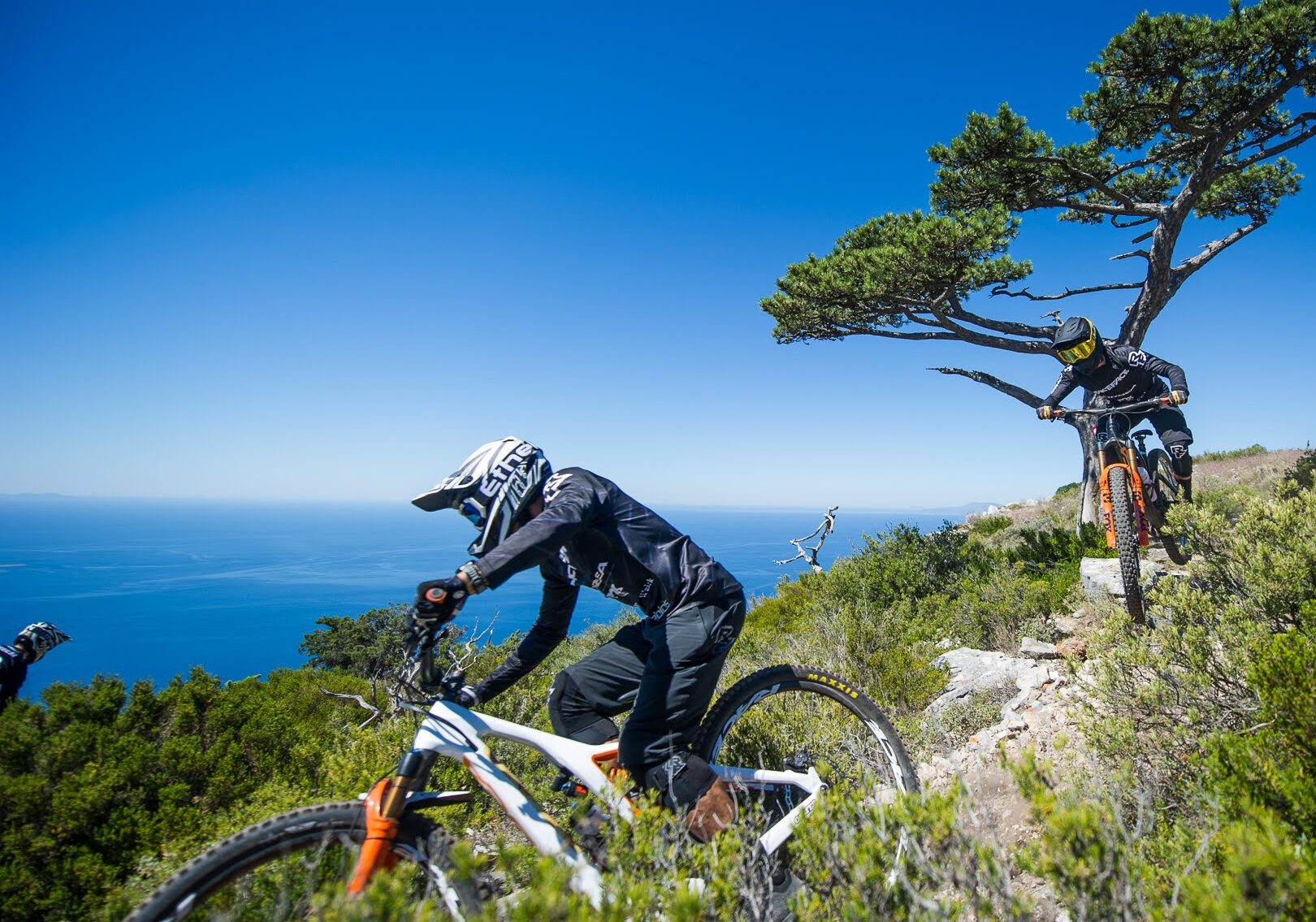 BRAČ
A sliver of an island 24 miles long and 7.5 miles wide, Brač is famous for its unique Zlatni Rat beach and white stone that was used to build many well-known world structures, including the White House in Washington.
Mountain bike to Supetar and visit an olive oil museum along the way. The 31-mile/ 50 km bike ride starts as a challenging uphill but soon turns into nice, rocky singletrack.
If you want to go vertical, hike Vidova Gora (2,550 ft/778 m), the highest peak on the island. Trails let you explore hidden turnouts and encounter wildlife as you hike downhill to the small town of Postire.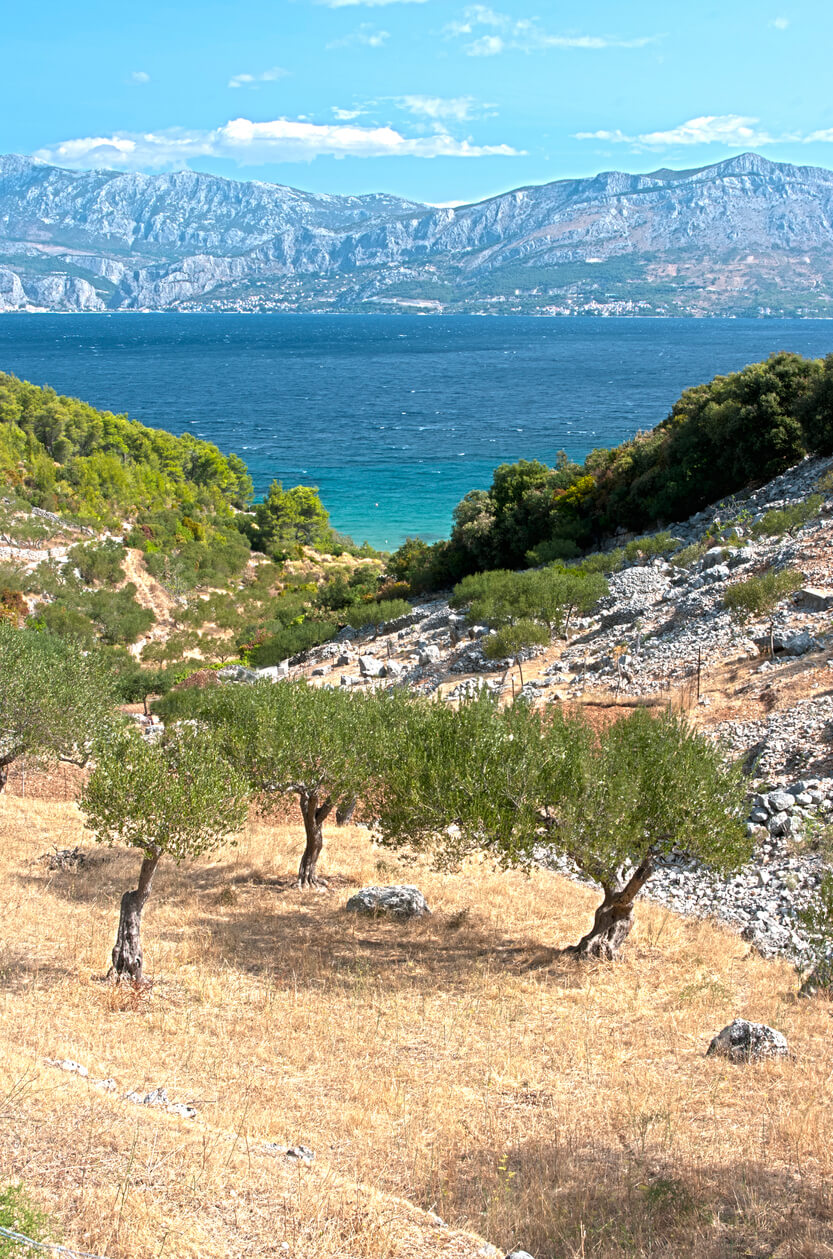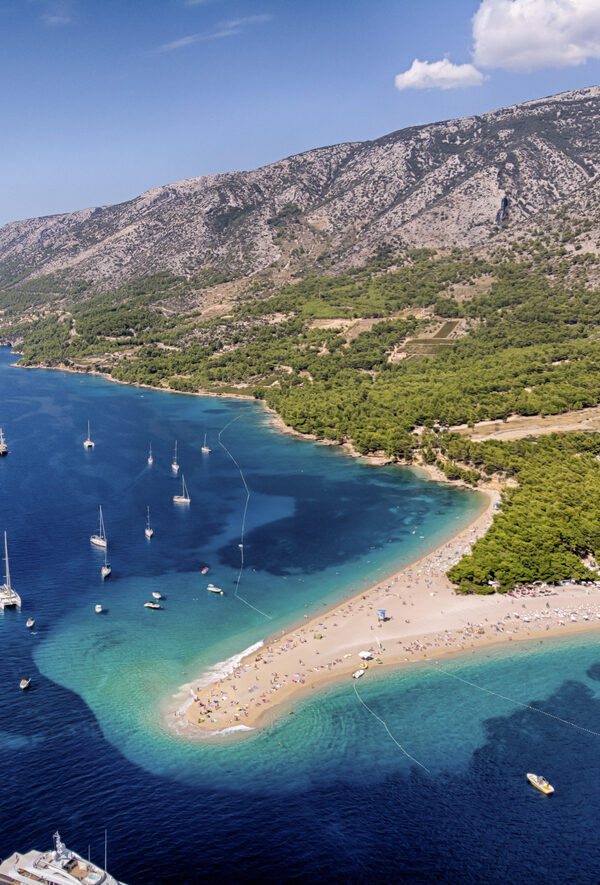 Island hopping with style
As you move from the mainland to the islands and back, you'll spend your time on a spacious sailboat built up to highest standards that can host up to 40 people, 2 guides, and all the needed gear. Expect to cruise 4-5 hours per day and spend the rest of the time outdoors.
Indulge in barefoot luxury, enjoying world-class facilities, service and food. Each evening, savor authentic Dalmatian cuisine from some of the most exclusive local restaurants, uncork local vintages and, of course, enjoy some of the legendary Croatian nightlife!
ALL-INCLUSIVE STAY
140 FOOT SAILBOAT
CRUISING AT 15 KNOTS
EXCLUSIVE RESTAURANTS
TRADITIONAL CUISINE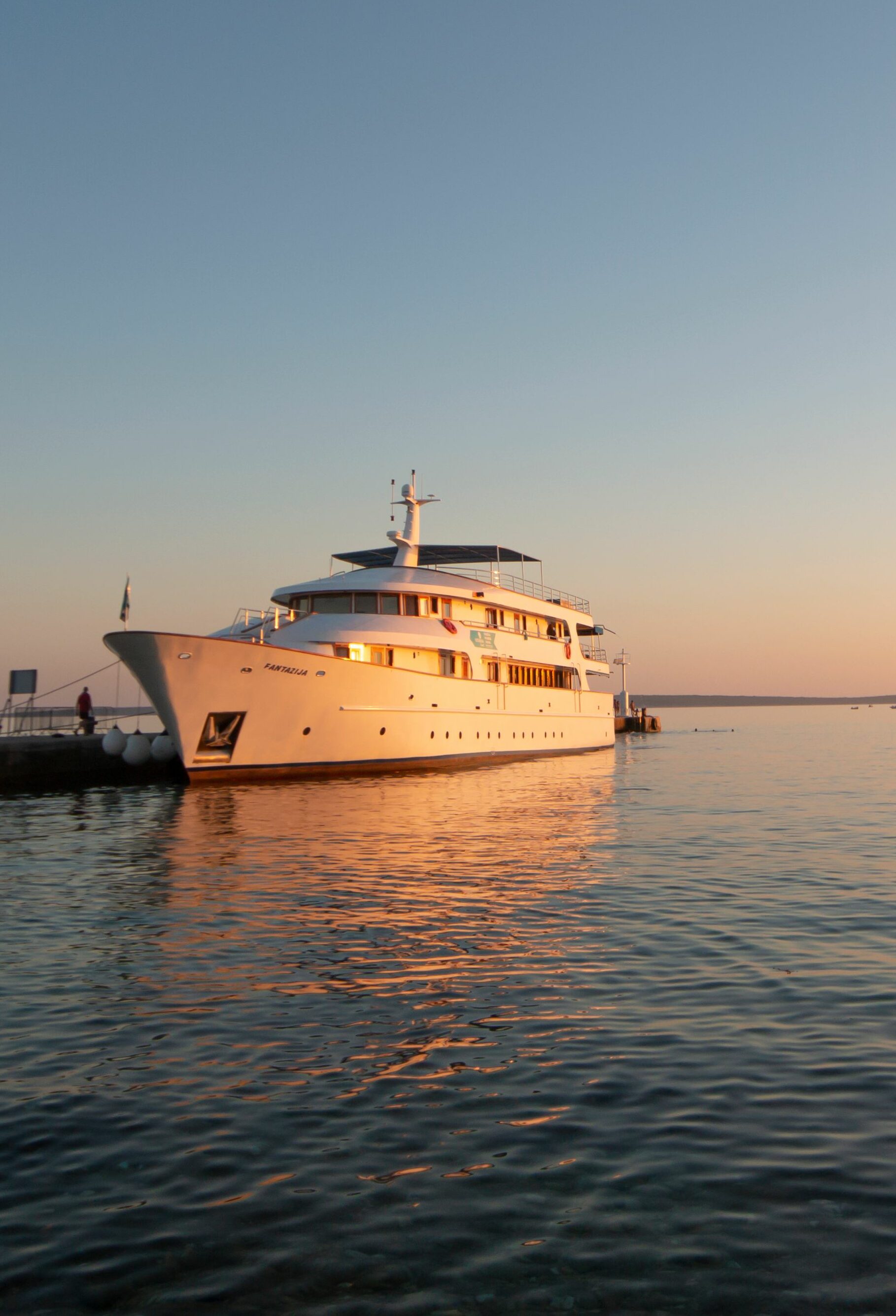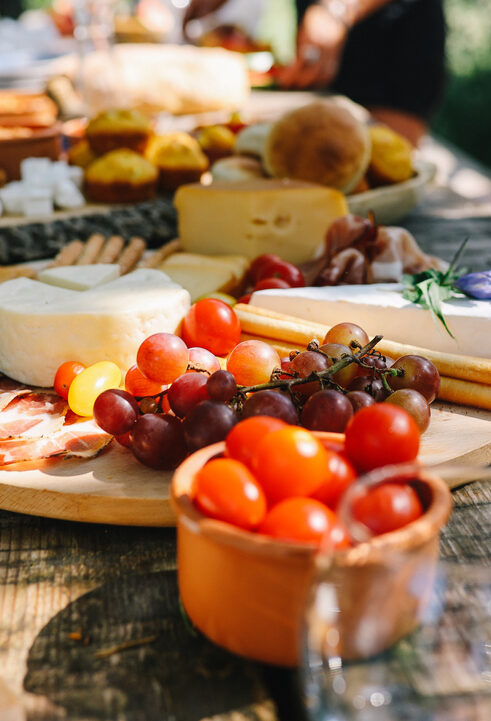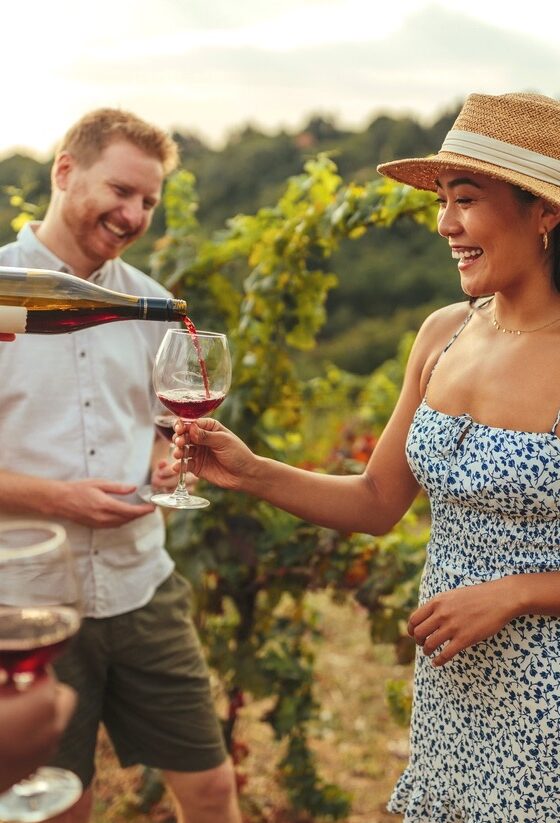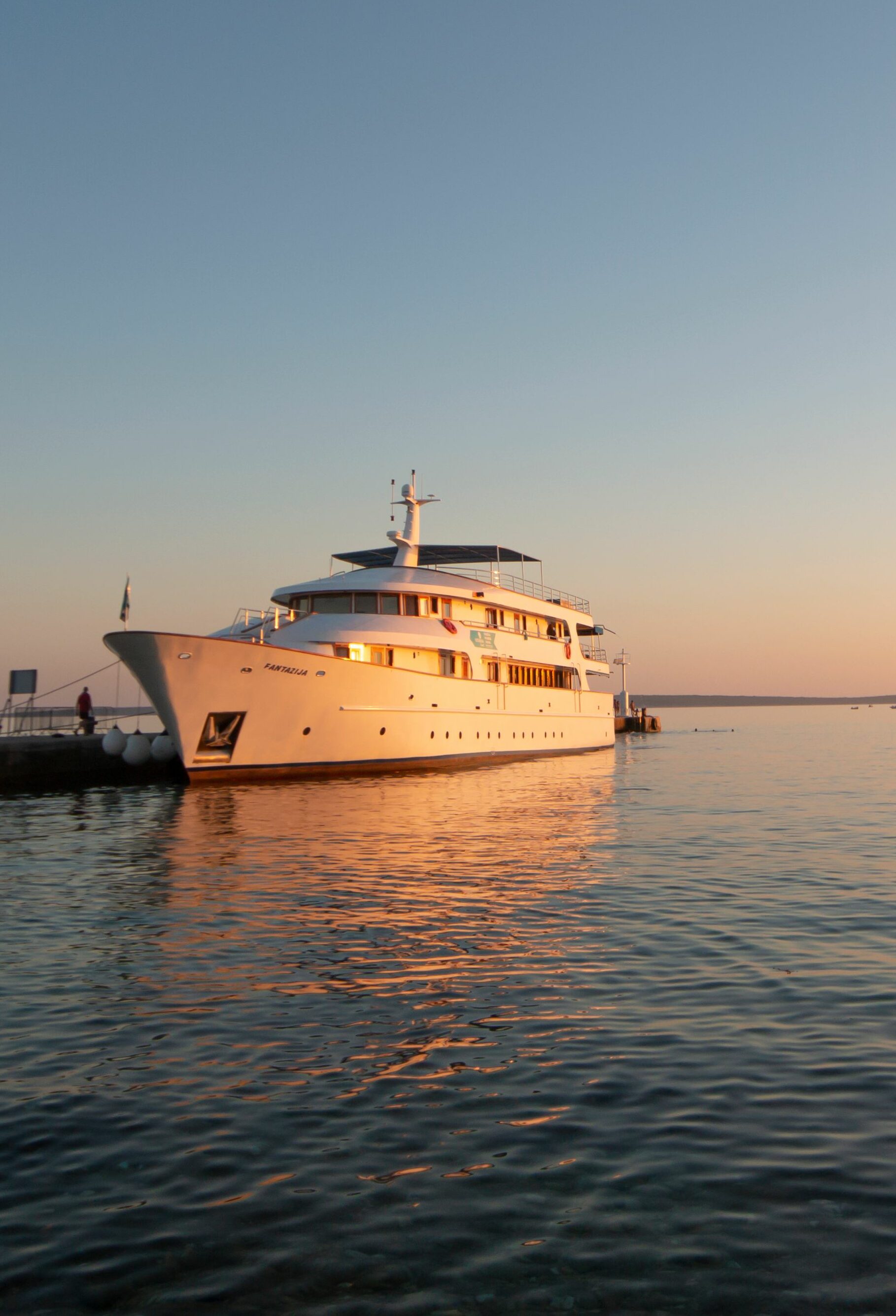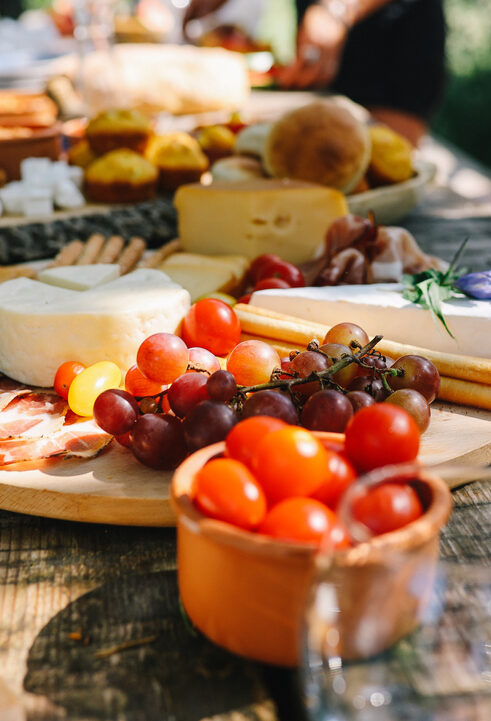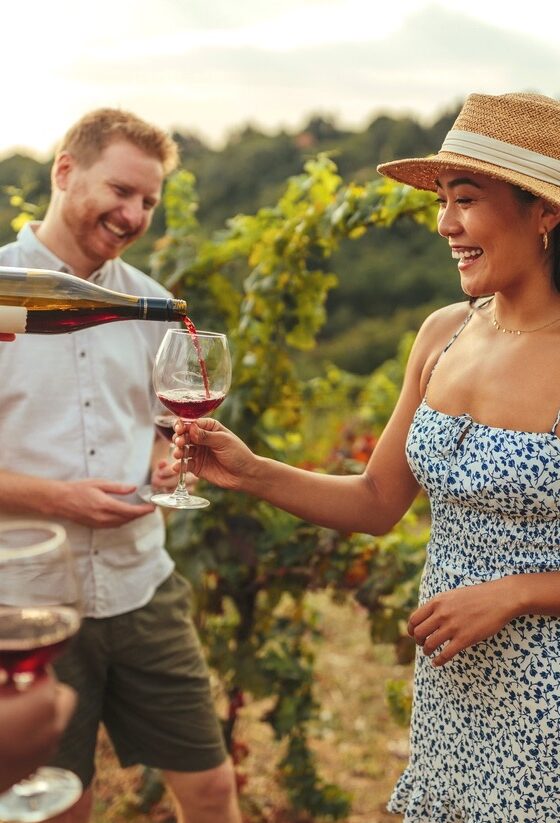 Your guides
Kristijan Grubišić, aka Gruba, is a proud member of the Velebit Mountaineering Society and a co-founder of Nomadi Agency. He spends most of his time on rocks, rivers, sailboats, and bikes—both in Croatia and around the globe. He has traveled the world on budget, climbed the Himalayas, hitchhiked from Iran to Croatia, explored the Siberia, Australian bush, and the famous Sahara desert. Still, his biggest love remains none other than Velebit.
Ivo Jarić has been an MTB guide since 2016. Although he was born in the continental city of Zagreb, Ivo has a special bond with the Adriatic coast. He enjoys sharing his love for these slivers, slips, cliffside monoliths and white-pebble blips with anyone who's interested. When he's not shredding singletrack, he spends most of his time traveling with his mountain-biking wife and trying out artisanal beers in local taverns.