3. Rim Trail – Trail of Time
The Trail of Time is a relatively new family-friendly hike in Grand Canyon National Park suitable for beginners. Hikers can experience the many layers of the Grand Canyon without having to descend into it. Instead, samples of rocks normally found deep in the canyon have been brought up to the rim and labeled with interpretive signs. These rock examples were excavated from more than 70 geologic layers found in the park and brought to the trail for easy viewing.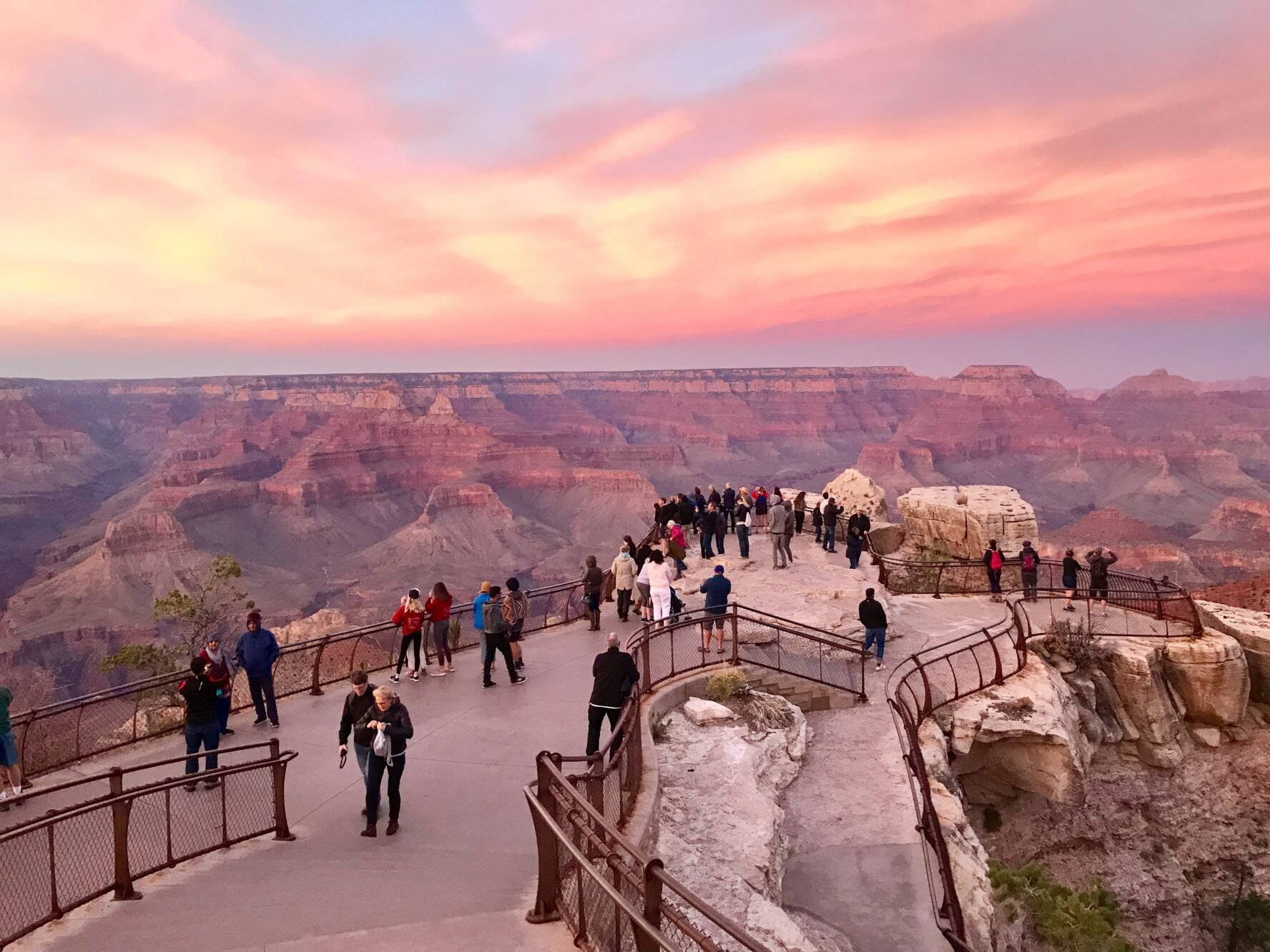 Learn about the canyon's geology on this beginner-friendly hike
Most people like to start at the Yavapai Geology Museum, where they can learn more about what they're going to see before they start the hike. From there, the flat trail heads west, moving backward through time.
Each meter of the trail represents one million years of geologic history. You'll first see the youngest rocks in the region, the Kaibab Formation found along the rim. The trail ends near the Verkamp's Visitor Center in the Village where you'll see the oldest rock in the Grand Canyon: Elves Chasm gneiss (1.8 billion years old).
I like this trail because it's relatively flat and is a cool way to learn about the geology of the park. I think it's a lot more "real" to learn about the natural history of the park while walking in nature than by looking at exhibits in a temperature-controlled museum. Plus, if you start at the Yavapai Geology Museum and end in Grand Canyon Village, you can walk right into a restaurant for a post-hike snack.